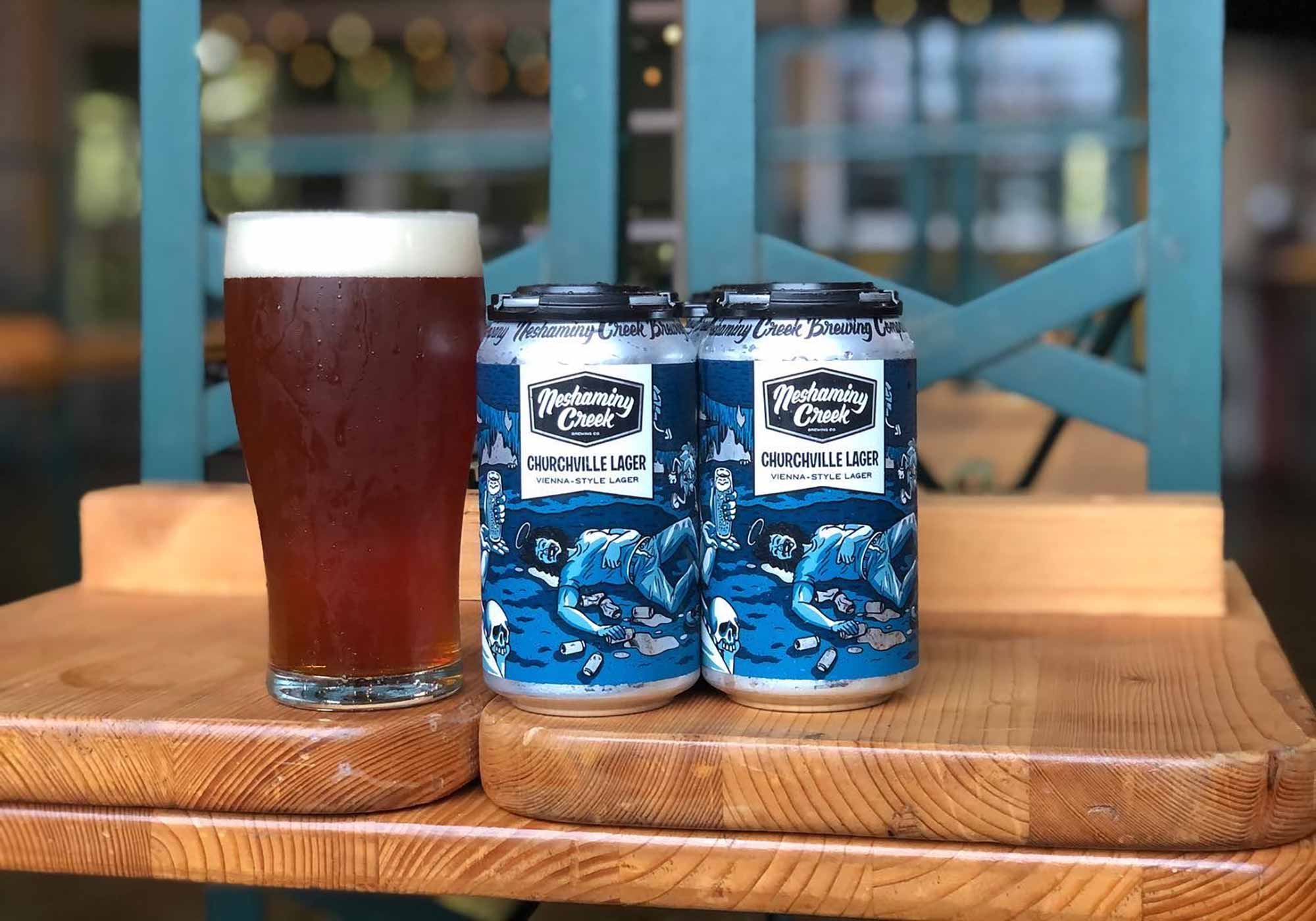 Photography courtesy of Neshaminy Creek Brewing Company
The Vienna lager isn't your perennial tap list darling. In fact, this copper-hued and malt-forward brew is a fairly rare find.
Partly because it's a more challenging beer to produce — it takes longer to ferment and there's really nowhere for off-flavors to hide. And often, even if a beer is technically classified as a Vienna lager, breweries often opt to call it by another name for marketing reasons. For example, an Oktoberfest, an amber, or in the case of Sam Adams, a Boston lager.
Quite simply: The average drinker just doesn't know the definition of a Vienna lager. Therefore, people are less likely to order one.
Though seemingly subdued, Vienna lagers have a history as complex and mysterious as their flavor profile. We'll tell you why you shouldn't sleep on this obscure style. Plus a few of our favorites to try.
A Brief History of Vienna Lagers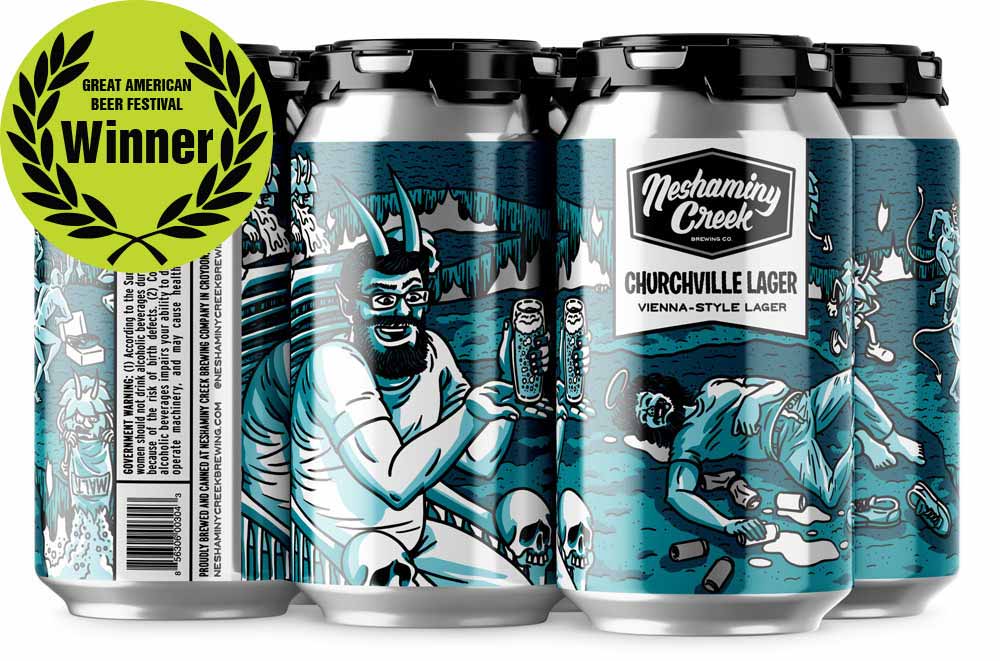 We have a little bit of brewery espionage to thank for the invention of the Vienna lager.
As the story goes, sometime around the 1820s and 30s, Anton Dreher, Owner of Brauhaus zu Klein-Schwechat in Austria, along with his buddy and fellow brewer, Gabriel Sedlmayr, went on a beer tour of Europe. They made stops at breweries across the continent, but spent most of their time in Britain, sampling the suds and working as they went.
"As lagers were getting started, everybody was looking at Britain. At the time, British brewing technology was on fire." said Jason Ranck, Neshaminy Creek Brewing Head Brewer, who won medals in the Vienna Lager category at the Great American Beer Festival (GABF) in 2013 and 2016.
They also "borrowed" beer.
"The story is that they would go to these breweries with a hollowed out cane that they'd steal samples with, so they could bring them back to Germany to study [at the brewery Sedlmayr's family worked at (Spaten)]," says Ranck.
Beyond stealing wort, the duo learned how to use technology that hadn't yet made it's way to Central Europe. Techniques such as chilling hot wort to bring it quickly to yeast-pitching temperatures and understanding how to better sanitize equipment.
But Dreher's true claim to fame? He pivoted from brewing top-fermented beer (ales) to bottom-fermented beer (lagers).
The Rise of the Vienna Lager
In 1841 Dreher released the bottom-fermented "Klein-Schwechater Lagerbier" which would soon be called Vienna Lager. It was an immediate hit and something that earned him the title "the beer king."
People loved Dreher's Vienna Lager because it was comparatively light-colored to other beers at the time.
"Even though we think of Viennas as amberish-colored beers, at the time it would have been the lightest beer anyone had ever seen, so it would have been dazzling," says Ranck.
Additionally, clear glassware had become cheaper to produce (as opposed to stone or wooden drinking vessels). All of a sudden drinkers could see their beer, meaning Dreher could show off the stunning color of his Vienna lager.
For a while, this style enjoyed high levels of popularity. But as brewing techniques continued to evolve and brewers created even more styles, Vienna lagers lost the limelight.
How Do Brewers Define Vienna Lagers?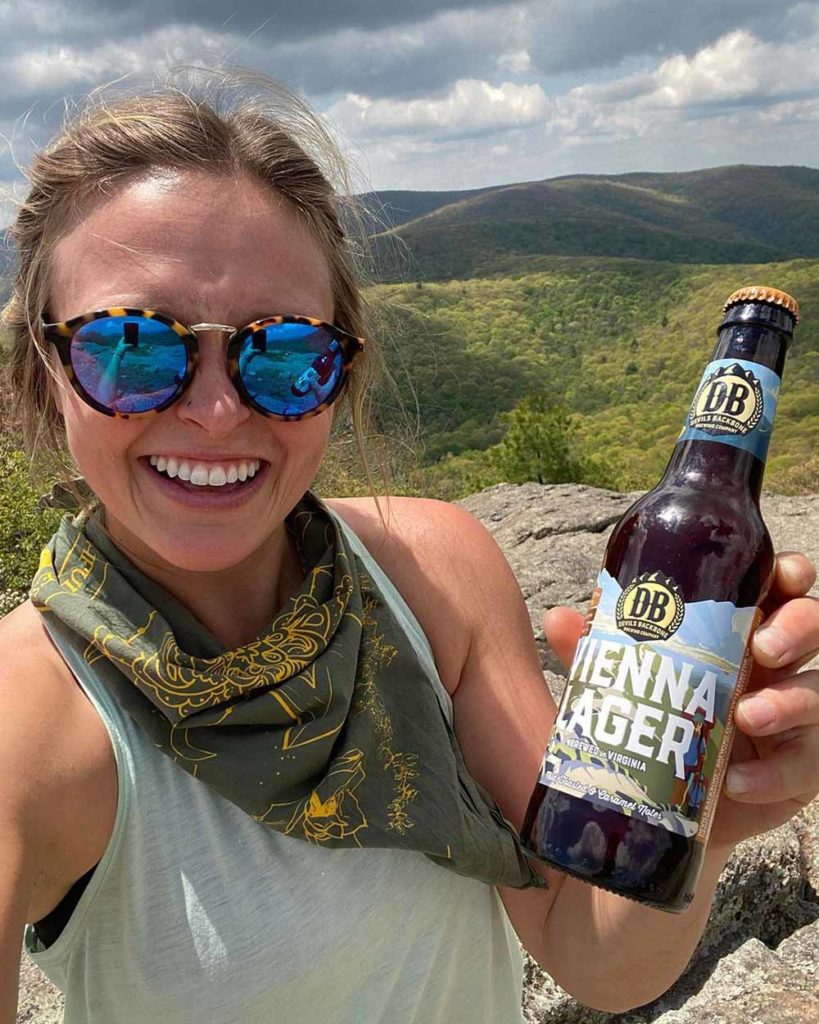 According to the Brewers Association, a true-to-style Vienna lager should be copper to reddish-brown in color and clear in clarity. These are medium-bodied beers with low hop aroma and bitterness, characterized by a malty aroma and light malt sweetness.
Vienna lagers should be primarily driven by malt.
"So much of the flavor profile will be driven by malt choices," says Chris Swersey, the Brewers Association Competition Director. "Generally, they'll be biscuit and toast notes, maybe a tiny floral or spice whiff, but very low ester on the nose. It'll be crisp and clean, with a dry finish."
To Ranck a top-tier Vienna will have a balance of bread crust and subtle nutty flavors, with just a bit of honey. It'll also be highly sessionable.
Because these beers can go out of balance so quickly and there's nowhere for flavor distractors to hide, Vienna lagers can be a tough style to brew. And potentially why some brewers avoid them.
Why Don't More Brewers Make Vienna Lagers?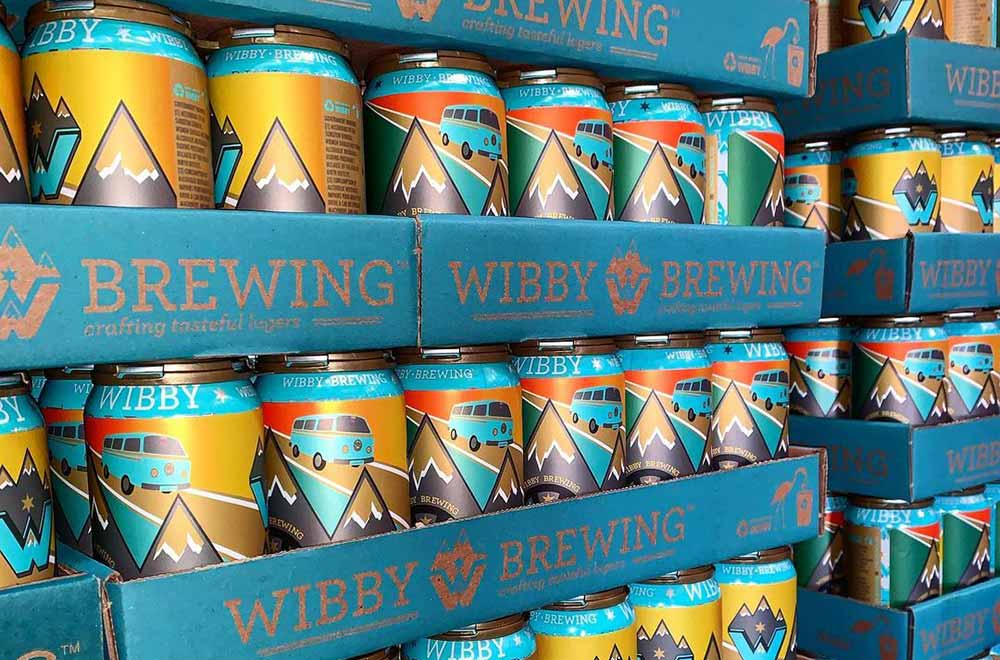 "There are certain beer styles that are extraordinarily difficult for craft brewers to emulate, at least in the classic style," said Swersey. "If you're going to brew something like a Vienna lager and call it that, you have to come pretty close to a well defined flavor mark."
Swersey adds that some of the best Vienna lagers he has sampled were made by brewers who went above and beyond to source true-to-type ingredients (think Vienna malt, German Noble hops, and Vienna Lager yeast) and who purchased equipment that allow them to lager well.
"In the last 20 years, I've probably tasted a dozen that are right on target," Swersey said. "It's a tough style for U.S. brewers to crack the code on."
It's also a beer that runs counter to the tide. The craft beer river, especially in recent years, has been driven by hops. But for this style, malt is so much more important.
Still, Ranck doesn't expect the style to ever go away.
"Viennas are always going to be there, at least at a smaller level," says Ranck. "I don't know that they're ever going to take the world by storm or be the next big trend, but I think they're something that people are always going to go back to."
Here Are Some Good Vienna Lagers to Try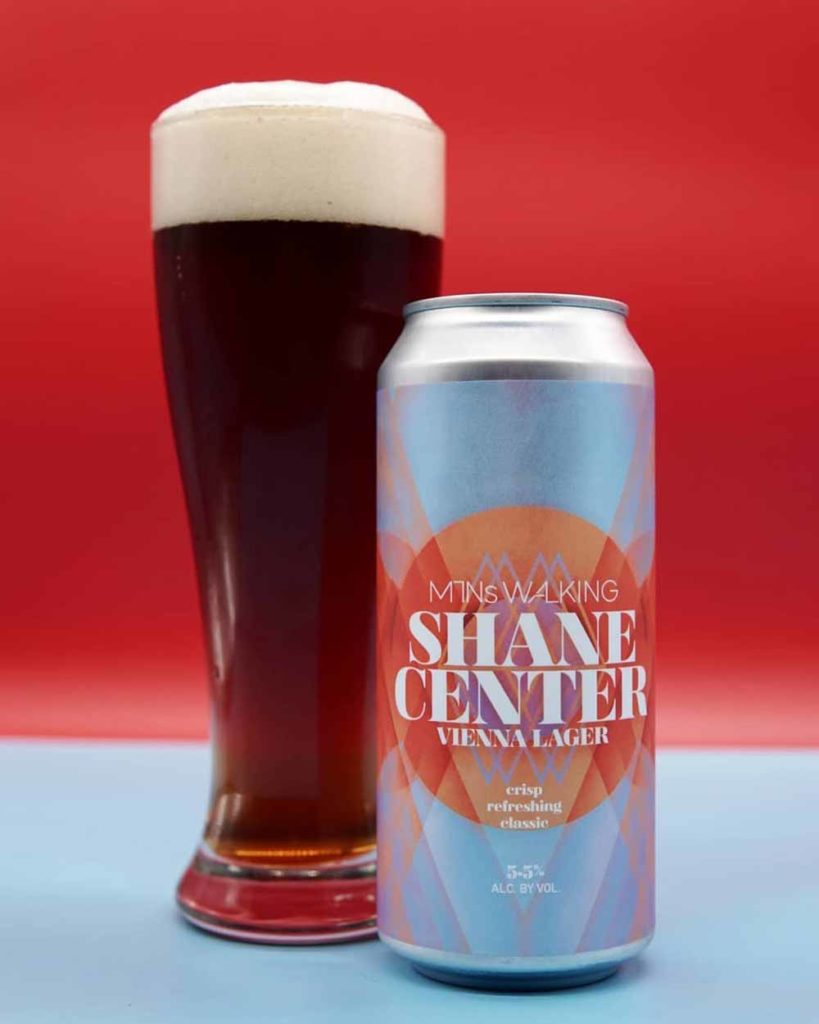 Neshaminy Creek Brewing
Croydon, PA
Churchville Lager
Neshaminy Creek's award-winning (2013 and 2016 at GABF) Vienna lager is refreshing and clean. They use Munich and Vienna malts for lovely caramel notes that play nice with the German Tettnanger noble hops. It's certainly one you'll want more than one of.
Mountains Walking Brewery
Bozeman, MT
Shane Center Vienna Lager — Mountains Walking's Vienna Lager made our list of the top beers to drink this last summer for good reason. Brewed in collaboration with Shane Center for the Arts in Livingston, MT, this lager is crisp, bright, and well balanced. With 100 percent German malt and 100 percent fresh Czech Saaz Hops, Shane Center is lagered for two months. Expect a malt backbone with a flavor profile consisting of caramel, toffee, and a touch of smokiness.
Double Nickel Brewing Company
Pennsauken Township, NJ
Vienna — Whether Double Nickel calls their Vienna the "ole standby" because it's popular or easy-drinking, we're not sure. But one thing we do know: This beer is a complex crowd-pleaser. In it you'll find an array of flavor profiles: toffee, caramel, cereal, dark and stone fruit, herbal hops, and perhaps a bit of pecan. Definitely a back-porch sipper.
Wibby Brewing
Longmont, CO
Volksbier Vienna — Wibby's Co-Founder and Brewmaster, Ryan Wibby, wants to start a lager revolution. This 2020 GABF gold medal winner is certainly a start. Rich and malty, it's also the first beer to earn a perfect 100-point beer rating from Wine Enthusiast. "With a luxurious mouthfeel that slowly brings on layers of nuts, warmed caramel and a subtle spiciness from noble hops, this Vienna lager is of remarkable quality," wrote the magazine. "Often beers in this category are too sweet, but here the recipe brings bitterness into the equation for balance. Still, it finishes dry, with only a touch of light brown sugar on the finish."
Devils Backbone Brewing Company
Roseland, VA
Vienna Lager — Calling upon four malts and two hops, this beer from Devils Backbone balances sweet, bready malts with just a bit of bitterness. You definitely could (and will want to) drink more than one. The brand primarily focuses on lagers, so it makes sense that they're willing to put in the time and work to make this Vienna lager just right.
Chuckanut Brewery and Kitchen
Bellingham, WA
Vienna Lager — Chuckanut's Vienna Lager carries some serious accolades: multiple gold and silver GABF wins, three North American Beer Awards silvers, and a bronze, silver, and gold at the Washington Beer Awards. Why? Because it's supremely delicate, crisp, and well-balanced, with light roasted malt and caramel notes. All-in-all a true beer that's indicative of the style.