Photography by John A. Paradiso
As we've mentioned previously, drinking beer looks a lot different this year.
I like to think of winter beers as solitary. In the bitter cold of late December, you can curl up on the sofa with a burly stout or warming barleywine. No judgment. Enjoy those dark and delightful beers with the snow falling down.
Summer, on the other hand, is social. Cookouts, beach trips, sharing beers on the patio. And social distancing and health measures as a result of the global pandemic have put a pause on those classic summer activities. But, beer finds a way.
Breweries have managed to shift to largely to-go models with some even offering delivery. Plus, many of these breweries have beer available on Tavour. Folks have managed to enjoy beer virtually or outside with appropriate distances.
So get creative! That sense of normalcy we've been craving for the past few months likely won't return any time soon. So peek into the cellar and pop something open you've been saving. Organize a socially-distant BBQ. Engage with your existing social circle. Take your beer to Zoom!
My roommates and I have been saving our beer for Friday grill nights where we can open some special bottles and while the night away with good tunes and great food. We brought some cans of lager to the Appalachian Trail for a weekend camping trip. There are plenty of ways to continue to enjoy the social activity of summer beer.
As always, this list includes a mix of local brewery releases and some more widely accessible beverages. Plus, we dipped into the Hop Culture cellar for some summer-friendly picks. Our guide to the best summer beers should serve as a blueprint for how to pack your summer cooler. If you can't find a specific beer we include, ask your local brewery if they have something similar. And, when all else fails, grab a crispy lager. That's the John A. Paradiso way.
The beers are presented below in alphabetical order by brewery.
Our Favorite Beers for the Summer of 2020
White
Allagash Brewing Co. — Portland, ME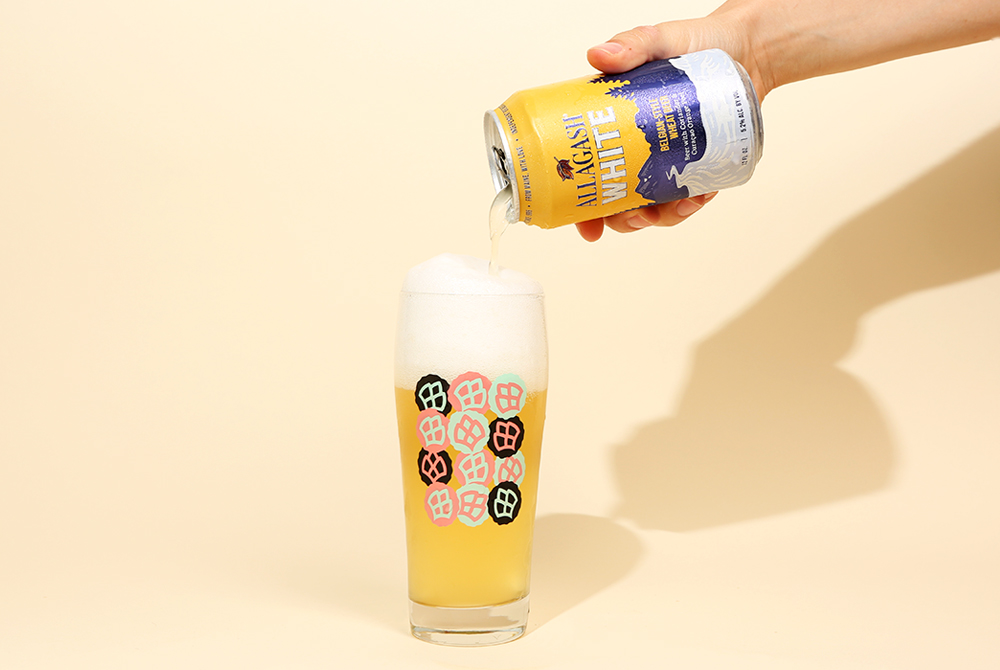 Witbier — White is not a sexy beer. It's available just about everywhere. And often it's a person's "gateway" into craft beer.
But, it also happens to be one of the best American craft beers. White is a consummate summer beer. It's highly drinkable, with a low-ish ABV at 5.2%. Plus, the balance of flavors is impeccable. Spritzy citrus, spicy coriander, and a chewy mouthfeel collide in a witbier that's both traditional and relevant today.
While the newly released 16 oz. cans are sleek and modern, we felt like the 12 oz. cans fit better in our camping cooler. Grab yourself a 12 pack and hit the trail.
Illuminaire
Beachwood Blendery — Long Beach, CA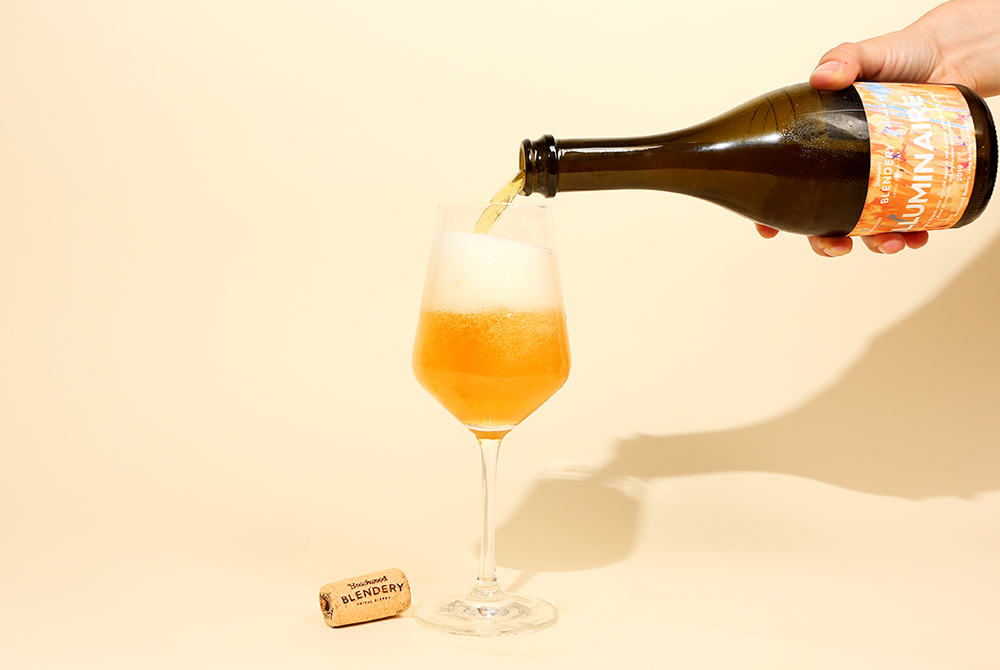 Gueuze-inspired Ale — Beachwood Blendery has quietly been making some of the most exciting American interpretations of Belgian lambic. Beachwood's Funk Yeah was one of our favorite beers of last year. And Illuminaire is making a case for 2020.
Illuminaire is a blend of spontaneously fermented oak-aged golden sours rested on peaches. There's a dry, tart flavor that hits the palate on the first sip. But, the acidity and funk fade while beautiful peach juice notes take the lead. It's a marvel in beer construction and will slot perfectly into your summer beer lineup.
Watermelon Mint Gose
Birds Fly South Ale Project — Greenville, SC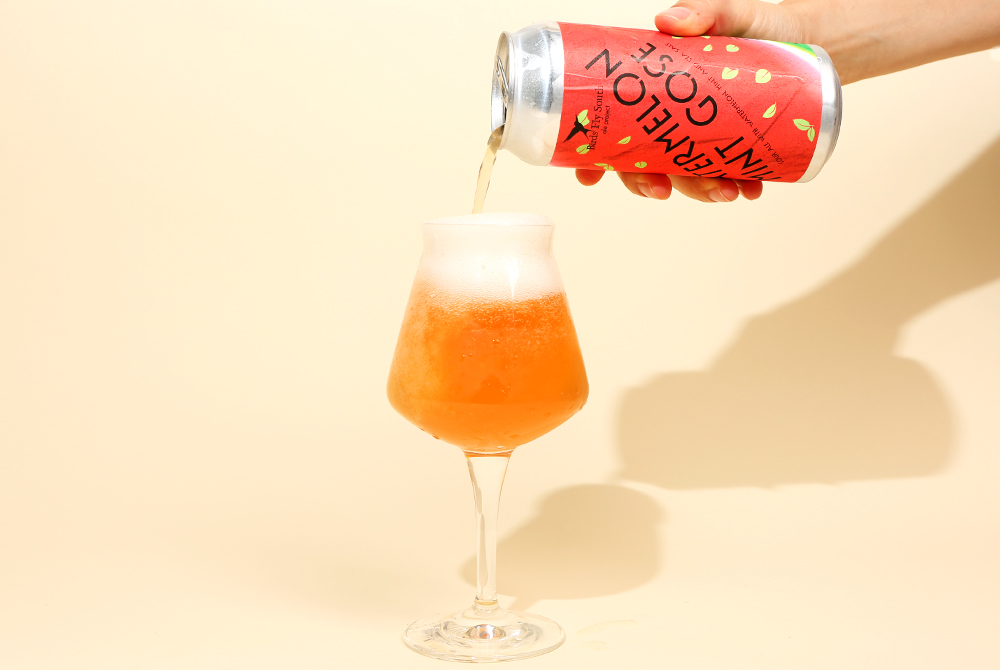 Gose — Speaking of fruit juice, this gose might as well have just been watermelon juice. Watermelon Mint Gose, as its name suggests, is a sour ale brewed with fresh watermelon, mint, and sea salt. The juicy watermelon flavors are complemented by fresh mint and a touch of salinity. It may not be as complex of a sour as Illuminaire, but it delivers refreshing goodness. On a hot summer day, there are few things I'd rather drink than Watermelon Mint Gose.
Cúrate
Botanist & Barrel Cidery & Winery — Cedar Grove, NC
Basque Cider — I'm of the opinion that cider is a necessary component of your summer beverage list (as is a fruity gamay and aperitivo, but I digress). Botanist & Barrel is one of our favorite cidermakers on the East Coast. A few months back we chatted about Son of Man's glorious Basque cider (which also recently hit cans), we wanted to give a shout to North Carolina's Botanist & Barrel.
Cúrate is an exquisitely dry, can-conditioned cider made with a blend of North Carolina and Virginia apples. It's crushable in the best ways and will hold up well alongside a dinner of grilled veggies and fish. Yum.
Provisions
The Drowned Lands Brewery — Warwick, NY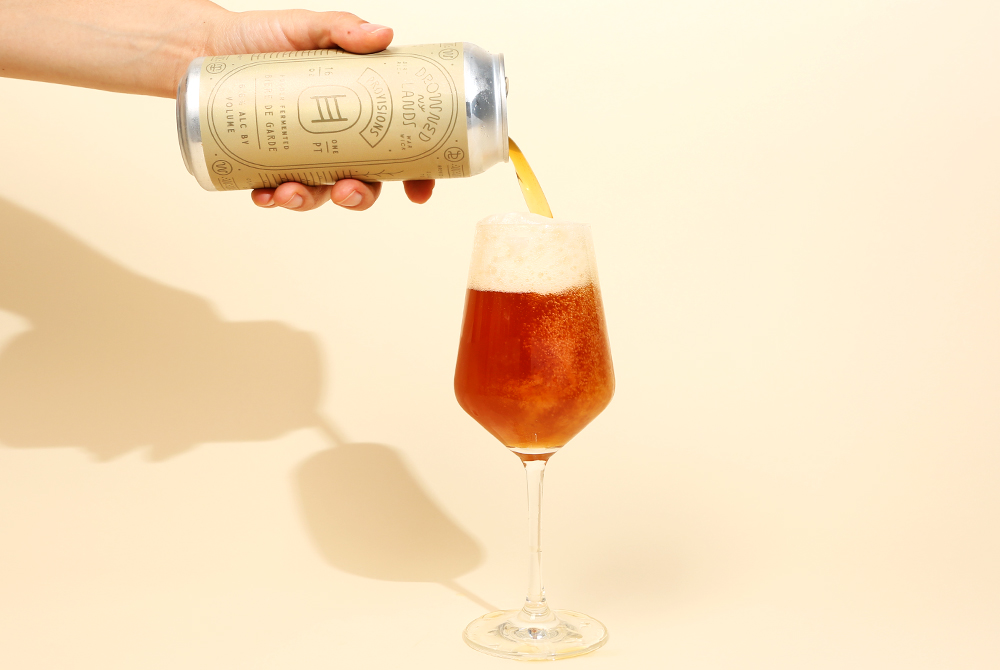 Bière de Garde — One of the best new breweries of 2020 is Warwick's The Drowned Lands. The Hudson Valley-based brewery has led with aesthetically pleasing can designs and even more stunning beer. They've managed to brew some fantastic hazy and sour IPAs, but we're more enamored with their wild and lagered beer.
Provisions, a foedre-fermented Bière de Garde, is a deep, mature, rustic beer. That complex, dark flavor structure may feel out of please in a list that's highlighting light and spritzy beers. But trust me. Provisions is a stellar summer beer. Flavors of plum, cinnamon, caramel, and freshly baked bread interact in this amber-colored beer. Save it for the end of your summer cookout and share with a few friends.
Bobbi
Fair Isle Brewing — Seattle, WA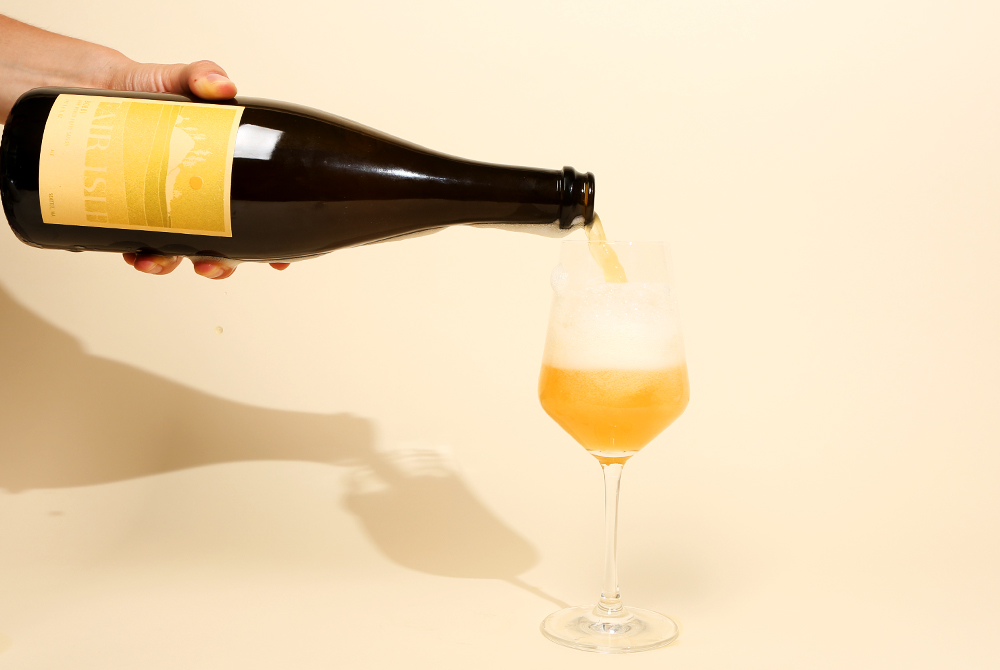 Hoppy Saison — Fair Isle is another new brewery that has entered the funky beer scene. Bobbi, a hoppy saison, demonstrates the Seattle-based brewery's skill. Hopped with Loral, Citra, and Mosaic, Bobbi combines Old World sensibilities with New World style. A base of restrained acidity, funk, and peach fuzz meets juicy citrus and hoppy bitterness. There's some herbal grassiness lingering within making this beer deceptively complex. Plus, the 750 ml format makes Bobbi this summer beer shareable.
Turbid 17
Green Bench Brewing Co. — St. Petersburg, FL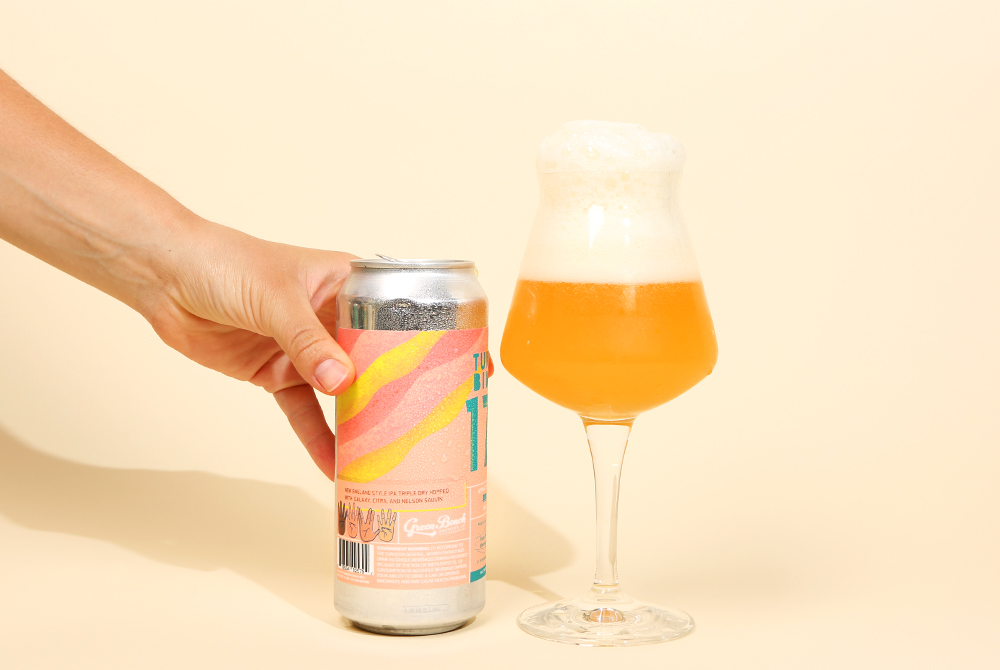 Hazy IPA — I was tempted to pick Green Bench's Bench Life lager, a fantastic low-ABV Florida lager, but Turbid 17 gripped me with a gorgeous haze and tropical fruit flavors.
Green Bench succeeds with just about every style. I've always thought of the St. Petersburg brewery as a funkhouse making the occasional lager, but their IPA program is just as impressive. Turbid 17 is pure sunshine in a can. Mango, orange rind, lemon, and candied peach flavors lead the way in this bright, progressive beer.
This Is Not a Sandwich
Hacienda Beer Co. — Baileys Harbor, WI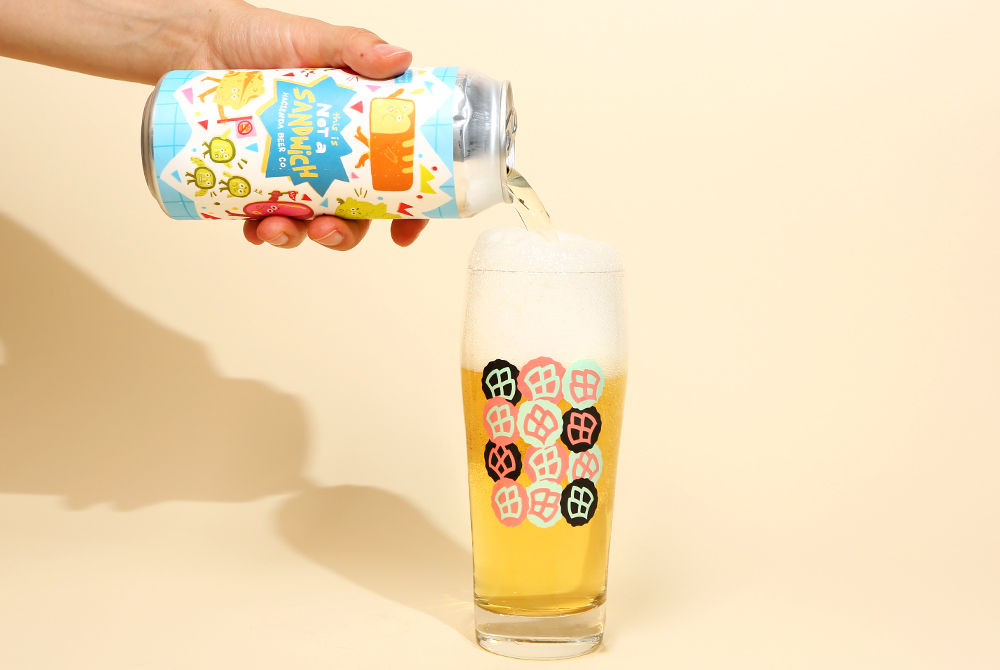 Italian Pilsner — Hacienda Beer Co. nailed the crispy, clean Italian pilsner style. Brewed with Pilsner malt, hopped with Zuper Saazer in the whirlpool, fermented with a German lager yeast strain, and dry-hopped with Saaz, this beer is pure bready, clear goodness.
Named for an inside joke at Hacienda, This Is Not a Sandwich would pair perfectly with the best summer sandwiches. Namely BLTs with some spicy mayo and a fresh veggie and hummus sandwich.
Radix
Halfway Crooks Beer — Atlanta, GA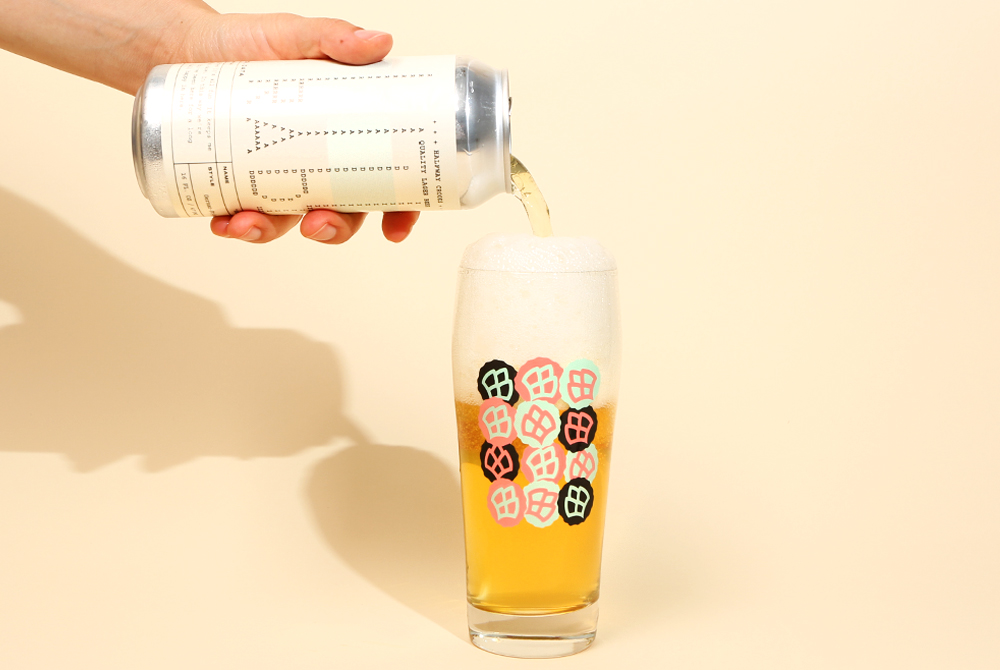 Pilsner — We're keeping the lager train rolling. And we pulled into Halfway Crooks station. Filled with sheep and retro computers.
Halfway Crooks brewed Radix with Hallertau Blanc hops from Seitz Farm from Bavaria Germany. That hop imparts great dry fruit flavors and a zesty quality that sits atop bready, fluffy carbonation. A bit of herbal spiciness creeps up to deliver a bright, refreshing final product. Halfway Crooks is fueling the summer of lagers.
L'Aradia
Jester King Brewery — Austin, TX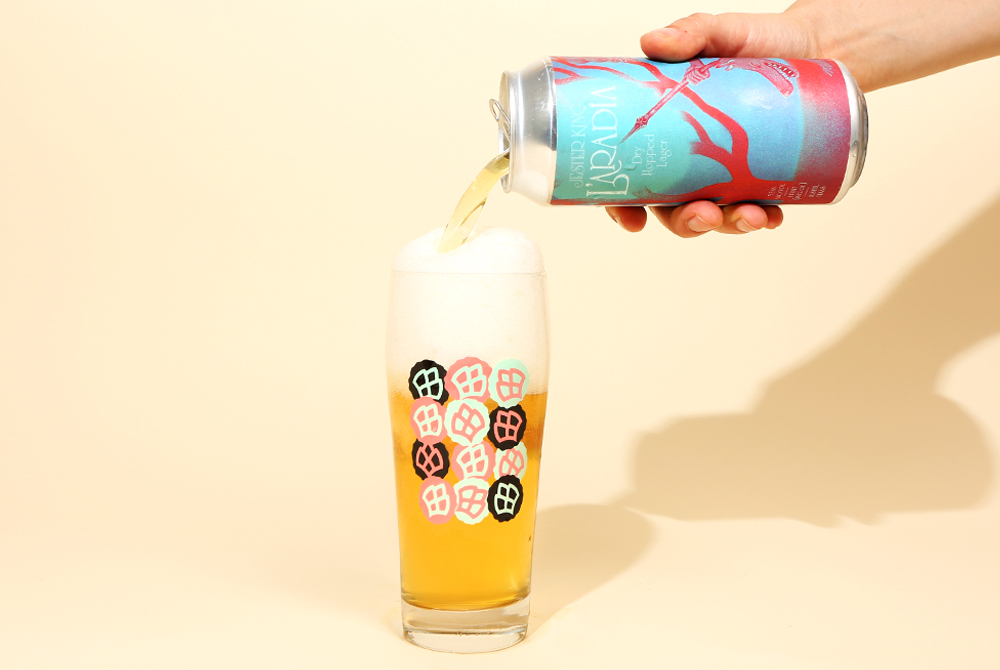 Dry-Hopped Lager — While Jester King's mixed-culture farmhouse ales are exceptional choices for summer beverages, we're cracking open a can of L'Aradia. L'Aradia features Texas well water, Whitehorn Pilsner malt from Blacklands Malt, Hallertau Mittelfruh, and the 2020 Pink Boots Society hop blend. While the base is all crispy lager goodness, the final product imparts bright, fresh, hoppiness. You'll find floral, berry, and gentle stonefruit flavors. Throw some burgers on the grill and enjoy a hoppy lager.
Shane Center Vienna Lager
Mountains Walking — Bozeman, MT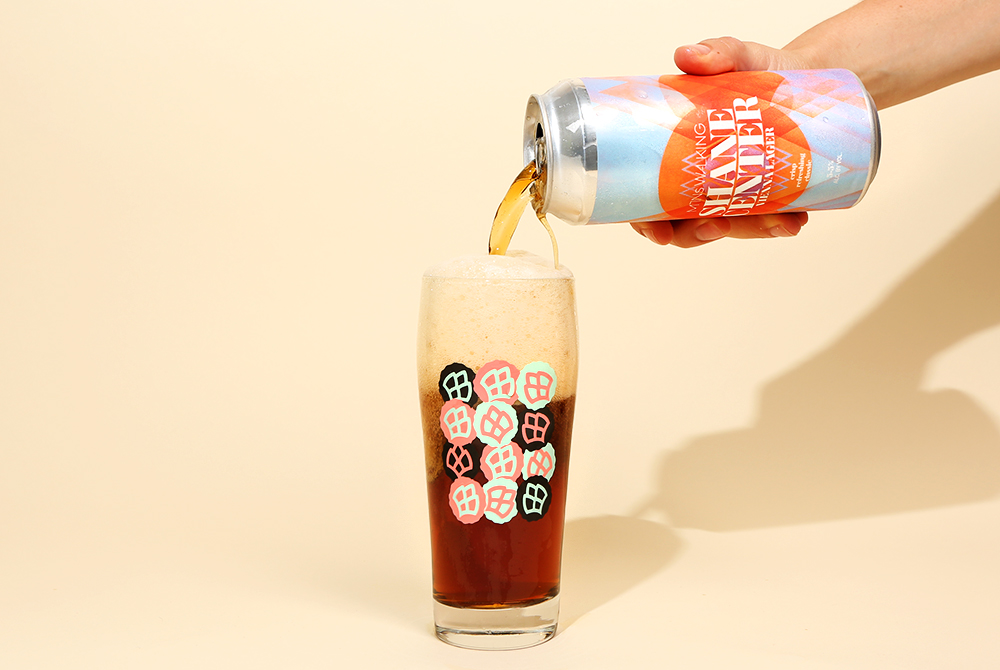 Vienna Lager — While the previous few lagers were all crispy brightness, Shane Center Vienna Lager is equally refreshing. But, the use of Vienna malt offers some caramel, praline, toffee sweetness. There's a bit of nuttiness and smokiness hiding within this otherwise straightforward lager. Mountains Walking brewed Shane Center Vienna Lager in collaboration with our Shane Center for the Arts in Livingston, MT. Snag a few cans and bring them on your next outdoor adventure.
Helve
Novel Strand Brewing Co. — Denver, CO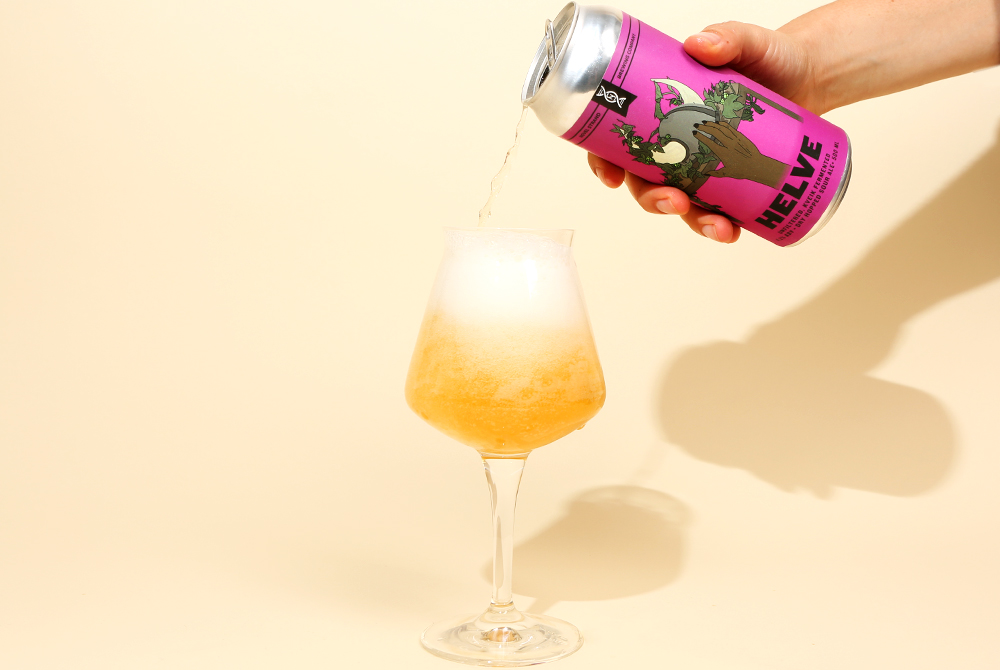 Kveik-Fermented Sour Ale — Kveik has been having something of a moment in 2020. The Norwegian yeast strain adds funky, farmhouse flavors to beer. And in Helve, a sour ale fermented with Kveik, the result is delicious. Novel Strand uses charming, engaging can designs to welcome drinkers to their approachable, stylish beer.
Take a look at Helve. The Viking helmet and hop leaf overgrowth welcome you to this funky, dry-hopped Nordic sour. Fresh fruit juice, tangy fruit zest, and a gentle minerality coalesce for a zippy, summer refresher.
Willa
Pueblo Vida Brewing Co. — Tucson, AZ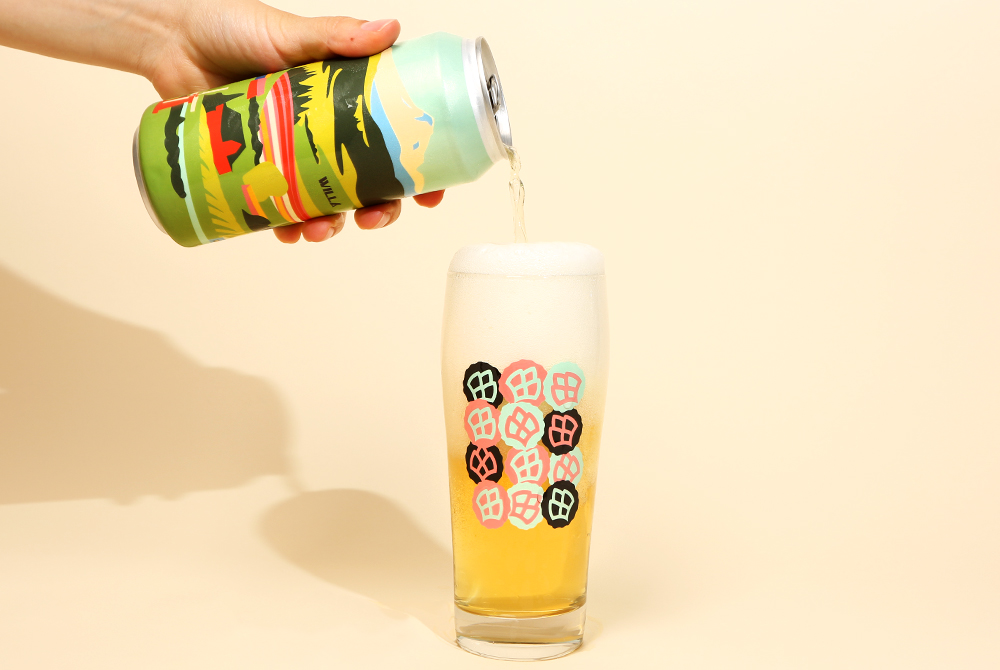 Dry-Hopped Pilsner — Speaking of glorious can designs, I could get lost in this Willa artwork. The beer is just as serene.
Willa is a dry-hopped pilsner using experimental hop IH1010-33 from Indie Hops in Oregon. The flavor profile was a mix of light fruit and grassiness similar to our favorite noble hops. It's pastoral old school meets hip new school. That's why Willa has become our go-to picnic beer and is easily one of the best summer beers of 2020.
Willow Skies
Pure Project Brewing — San Diego, CA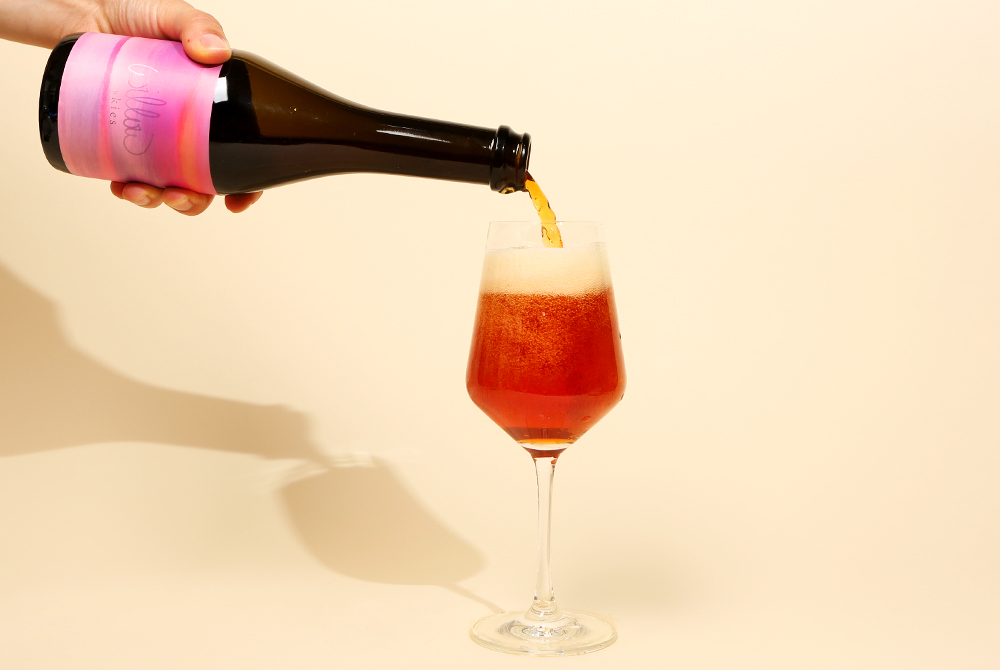 Oak-Aged Golden Sour Ale — Willow Skies is a summer sunset in a bottle. This golden sour ale was aged in oak barrels with strawberries and cherries for a robust, fruit-forward acidity. It has a depth of complexity that will bring you back for more sips. Enjoy this one beachside on date night.
Cellar Fuzz: Blueberry
Separatist Beer Project — Easton, PA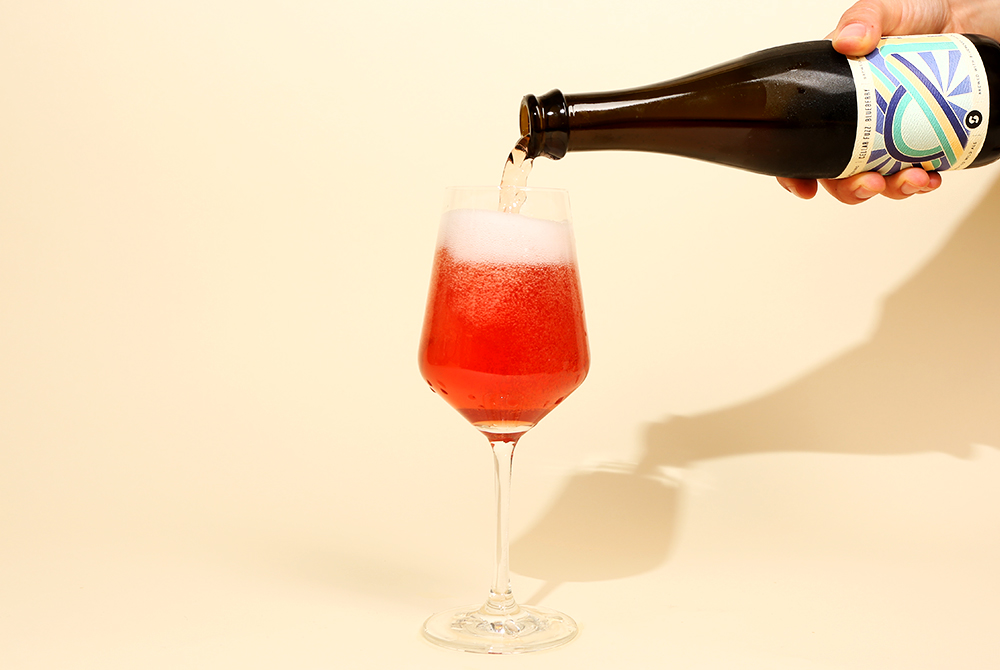 American Wild Ale — We reached into the cellar for this one. Cellar Fuzz: Blueberry from Separatist Beer Project is a foedre-aged wild ale refermented on blueberry purée. Age has worked in this beer's favor. There is a glorious funky flavor with strong, though not overpowering, blueberry acidity. This is a special bottle and I'd save it to pair with a funky cheese plate or to enjoy for dessert.
Pearly White
Springdale Beer Co. — Framingham, MA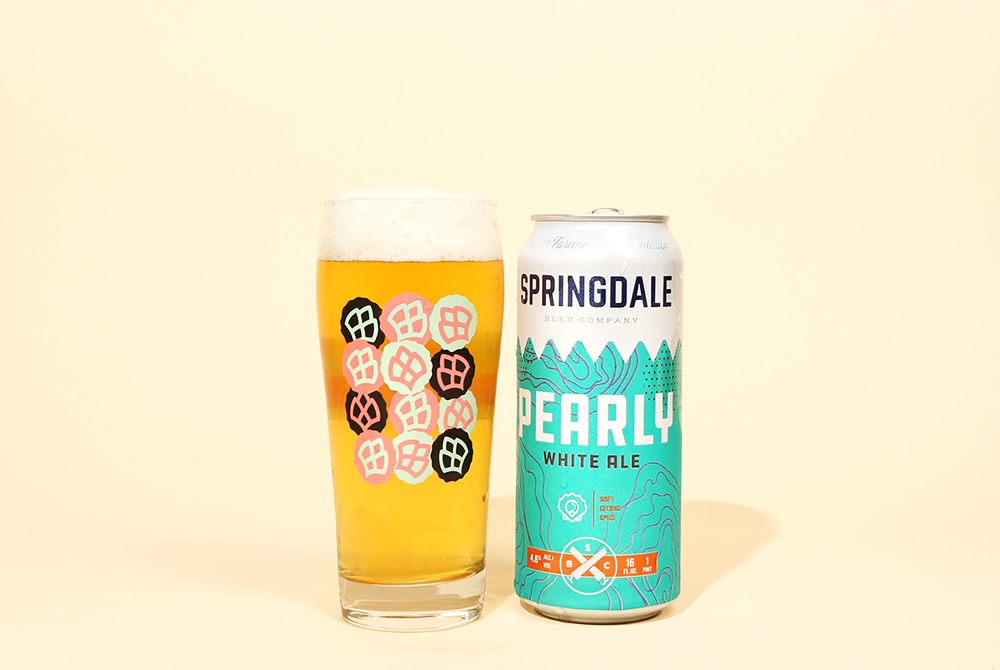 Witbier — While Allagash White is the gold standard for American witbiers, Springdale Beer Co. has entered the arena with Pearly White. Pearly White is Springdale's oyster-pairing beer. It's lightly tart, citrus-y, and refreshing. It'll be able to match the salinity of your favorite mussels, oysters, or tinned fish. So bring a four-pack with you to your next beach trip.
Blueberry Spaceship Box
Superstition Meadery — Prescott, AZ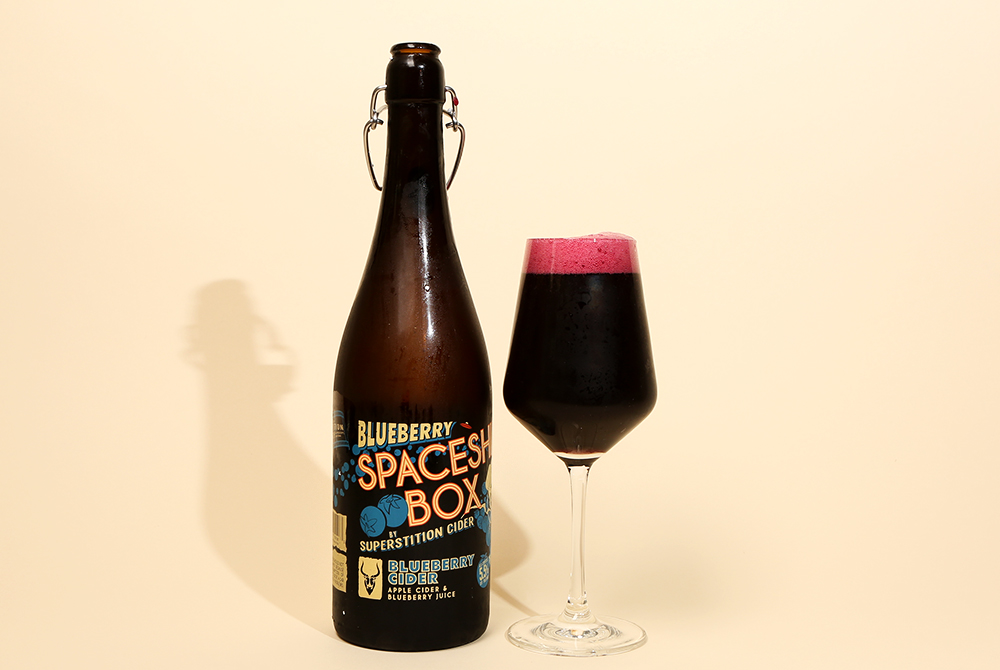 Blueberry Cider — This is pure fun. Superstition is well known for its eye-catching, mouth-watering mead. But, their cider is just as impressive. Blueberry Spaceship Box, a blueberry cider, is pure juice. That deep purple color brings with it a delightful sweetness. While it may not have the complexity of some other ciders, it really captures the bright fruit flavors. I like chilling Blueberry Spaceship Box all the way down and popping it open as a "wow" beverage at BBQs.
Crowd Favorite
Temescal Brewing — Oakland, CA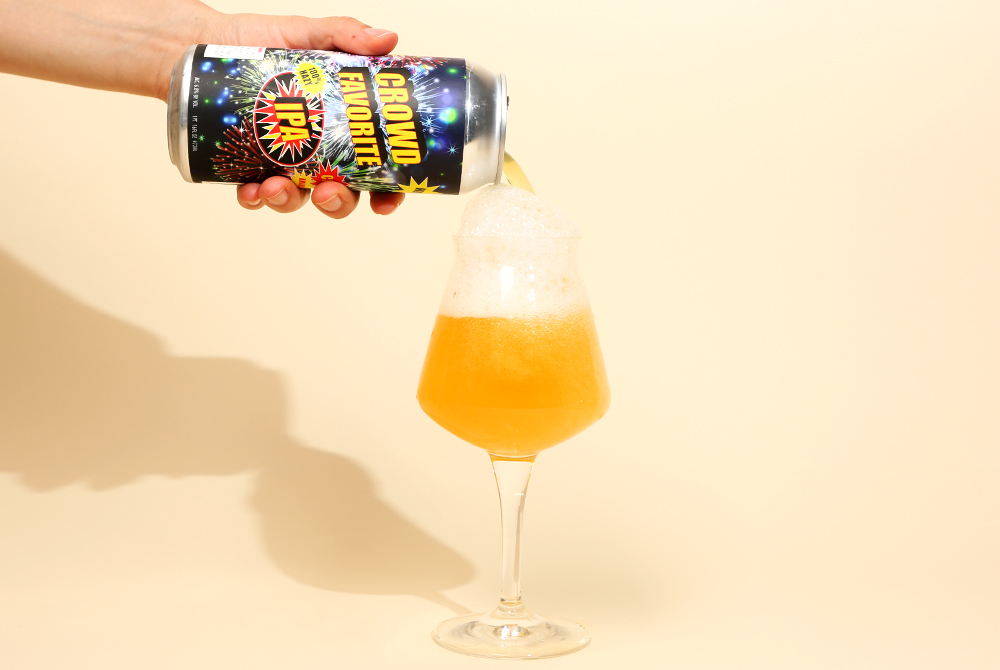 New England IPA — Temescal perfectly captured the cheesy firework ads on this can label. Crowd Favorite arrives just in time for Fourth of July. This explosive hazy IPA is loaded up with juicy tropical fruit and lovely fresh citrus. It's soft and comfortable in its mouthfeel but will knock you out with exceedingly pleasant fruit flavors. If you're drinking hazy IPAs this Fourth of July weekend, make one of them Crowd Favorite.
Triple Berry Pie Piggy
Tripping Animals Brewing Co. — Doral, FL
Fruited Berliner Weisse — Triple Berry Pie Piggy is a ginormous fruited sour with blueberry, raspberry, blackberry, cinnamon, vanilla, and lactose. So, it's essentially a dessert in a can. Take a look at that vibrant color and you'll know what to expect. Sweet, smooth tastes with a jammy berry flavor that washes over you in waves. It's a gripping beer and one that we'll be enjoying all summer long.
Frankie
Zero Gravity Brewing Co. — Burlington, VT
Spritz Ale — Frankie is one of Zero Gravity's latest releases. The Burlington brewery describes this beer as "a bright and spritzy refresher." And that's exactly what it is. Frankie doesn't really fit into standard style categories. It's like a spritz or soda with great carbonation, a light fruit profile, and a distinctly summer-ready vibe. And with its playful cheeriness, Frankie is easily one of the best summer beers.
Liked this article? Sign up for our newsletter to get the best craft beer writing on the web delivered straight to your inbox.