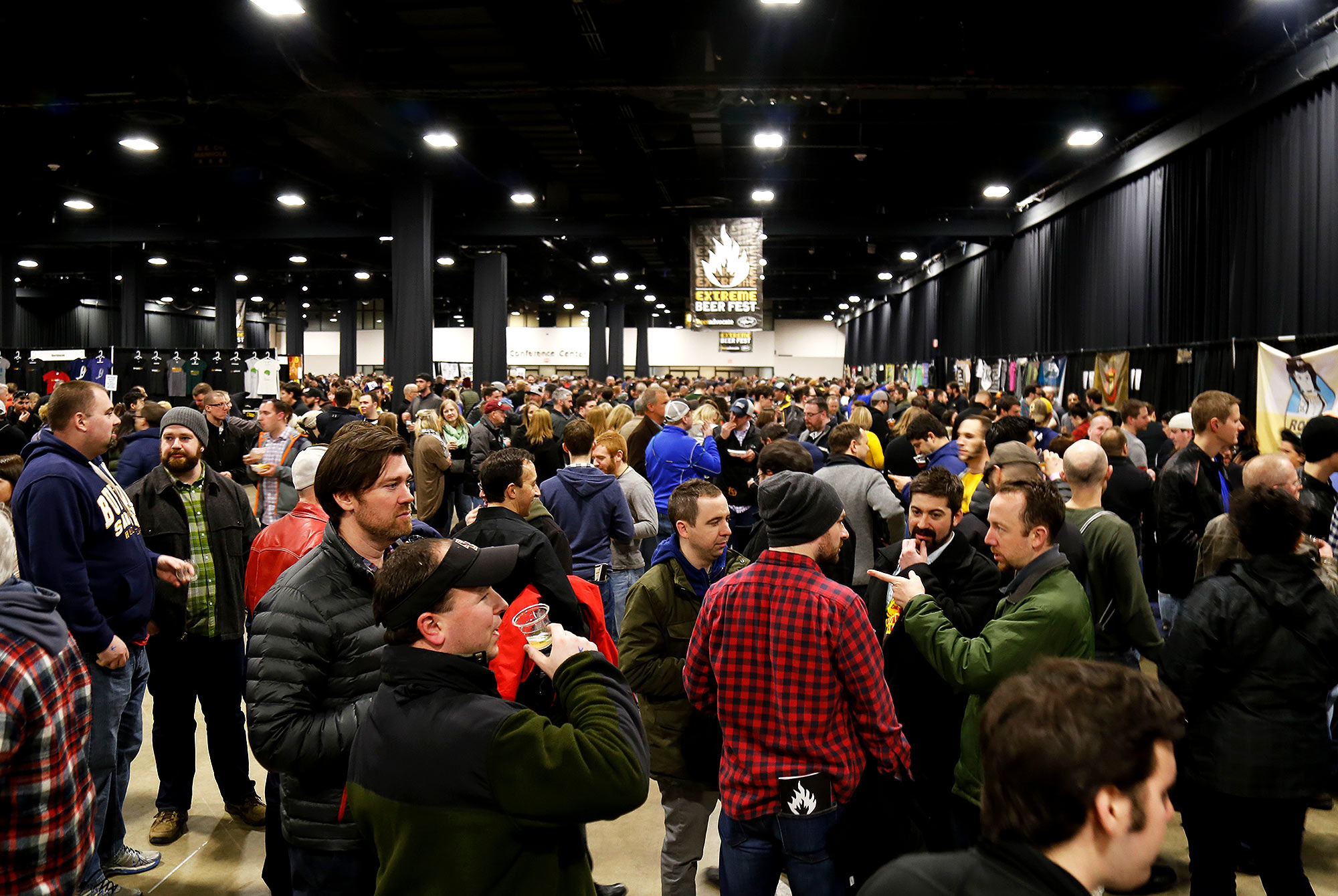 Photography by Beer Advocate
Beer festivals by nature are kind of extreme. At their tamest, they host hundreds of twenty- and thirty-somethings throwing back countless samples in a matter of hours, balanced only by the handful of pretzels hanging around their necks. On the other end of the spectrum, they can get downright bonkers.
Take, for example, the Extreme Beer Festival, which returns to Boston this February 3rd and 4th at the Seaport World Trade Center. With more than 250 beers from over 70 brewers, the sheer volume of offerings is enough to make even the most seasoned drinkers among us leave a bit wobbly.
These aren't your everyday IPAs or pale ales, either. The point of the event, hosted by Jason and Todd Alström, founders of the website Beer Advocate, is to showcase beers "that will push the boundaries of brewing, and the minds and palates of attendees, through creativity and innovation." This event is all about breweries gone wild — and you best believe the brewers who get a crack at showcasing their stuff take that challenge seriously.
If you're attending this year, here are a few things to know before wading into the world of extreme beer.
Styles Abound
Don't be fooled into thinking IPAs will dominate. Sure, "extreme" often means "boozy," and that pedestal is too often occupied by IPAs these days. But you'll also find everything from saisons to wild ales, barleywines to whatever the hell a Pistachio Crème Pie is. This isn't just about booze; it's about ingredients and technique, too. To wit: Veggies are going to feature prominently in this year's lineup. So be prepared for that. To wit: In 2014, Funky Buddha brought their Passionfruit Berliner Weisse and Cigar City brought Margarita Gose – two styles that have since become hallmarks of the sour section – so expect to see early incarnations of what could be your favorite beer in years to come.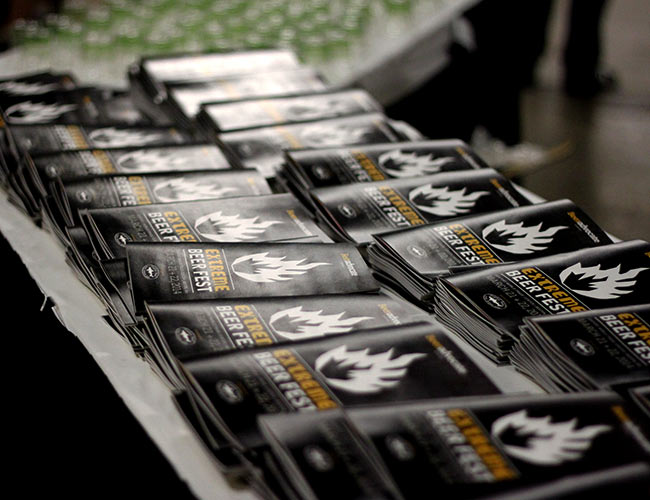 It's Expanding Outside the U.S.
Expect breweries from all over the U.S., including many regional standouts like Finback Brewing, Night Shift Brewing and Other Half Brewing Co. But you'll find stuff from further afield as well. Beau's All Natural Brewing Company will be repping Ontario while Brazil is in the mix with Rio's 2cabeças.
Expect Lots of One-Offs
Breweries use EBF not just to showcase their best stuff but also to debut new brews made specially for the event. If you're into trying new beers before most of the drinking public, this is your playground.
It'll Get Boozy
Not surprisingly, the ABVs here can get downright silly. Beers clocking in at up to 13 percent are the norm; in order to stand out at the EBF, brewers know that if the flavor doesn't turn heads, the ABV has to make them cloudy. For example, Avery Brewing Company out of Boulder has an Old Ale clocking in at 18.5 percent. Several breweries will have beers tipping the scale over 15 percent. True to form, the king of extreme beers, Dogfish Head's Sam Calagione, is bringing an 18 percent imperial stout.