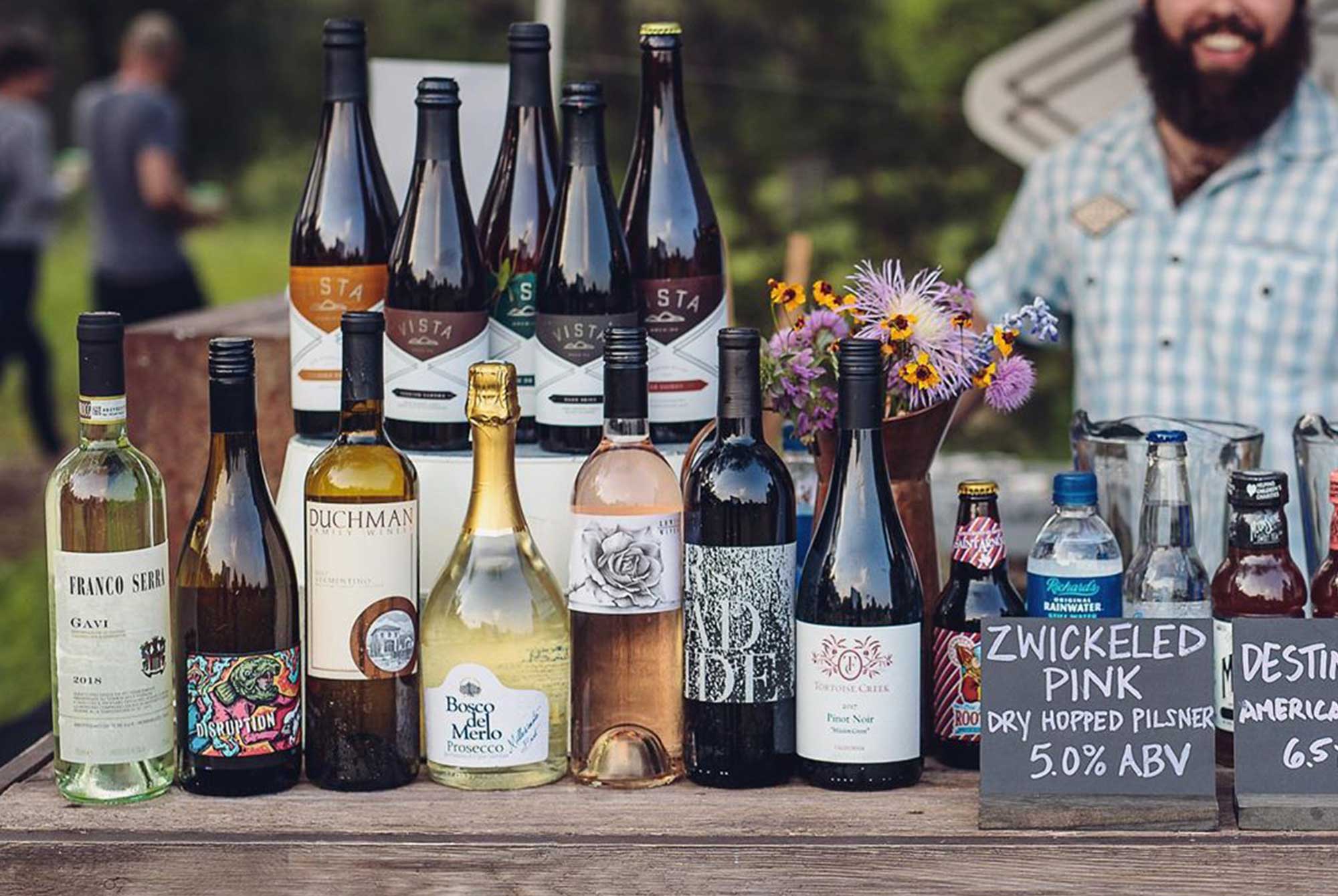 Brewing with fruit—from cherries to apricots to raspberries—is a pretty commonplace phenomenon in the world of beer. It adds a secondary sugar source and bright, fruity flavors to a wide range of styles. But the concept of using wine grapes in brews has created an entire new category, known as oenobeers or beer-wine hybrids.
There's no official definition for what counts as an oenobeer, meaning the increasing number of brewers dabbling in these crossovers is free to experiment and put their own spin on it. Some use actual grapes, some just use juice, others age their brews in wine barrels. Differences in approach make the oenobeer trend an exciting new territory for beer (and wine!) lovers to discover.
Who's Making Oenobeer? The Nomadic Stillwater Artisanal
Last year, Stillwater Artisanal launched its Preternatural Cuvée Project, a range of five barrel-aged farmhouse ales made with grape juice and wild yeast. Three of them were single-variety beers each made with Sauvignon Blanc, Viognier, and Petite Sirah, and the other two were blends: one with Cabernet Sauvignon, Viognier, and Sauvignon Blanc, and the other with Cabernet Sauvignon, Viognier, and Pinot Noir.
"I've always been a big wine fan," says Stillwater founder Brian Strumke. "I kind of got into beer through lambics, sour beers, and wild-fermented ales. It seemed like a natural progression." He saw a parallel between the natural wines he was into and the beers he specializes in. "The production method and the ethos behind it is similar," he adds.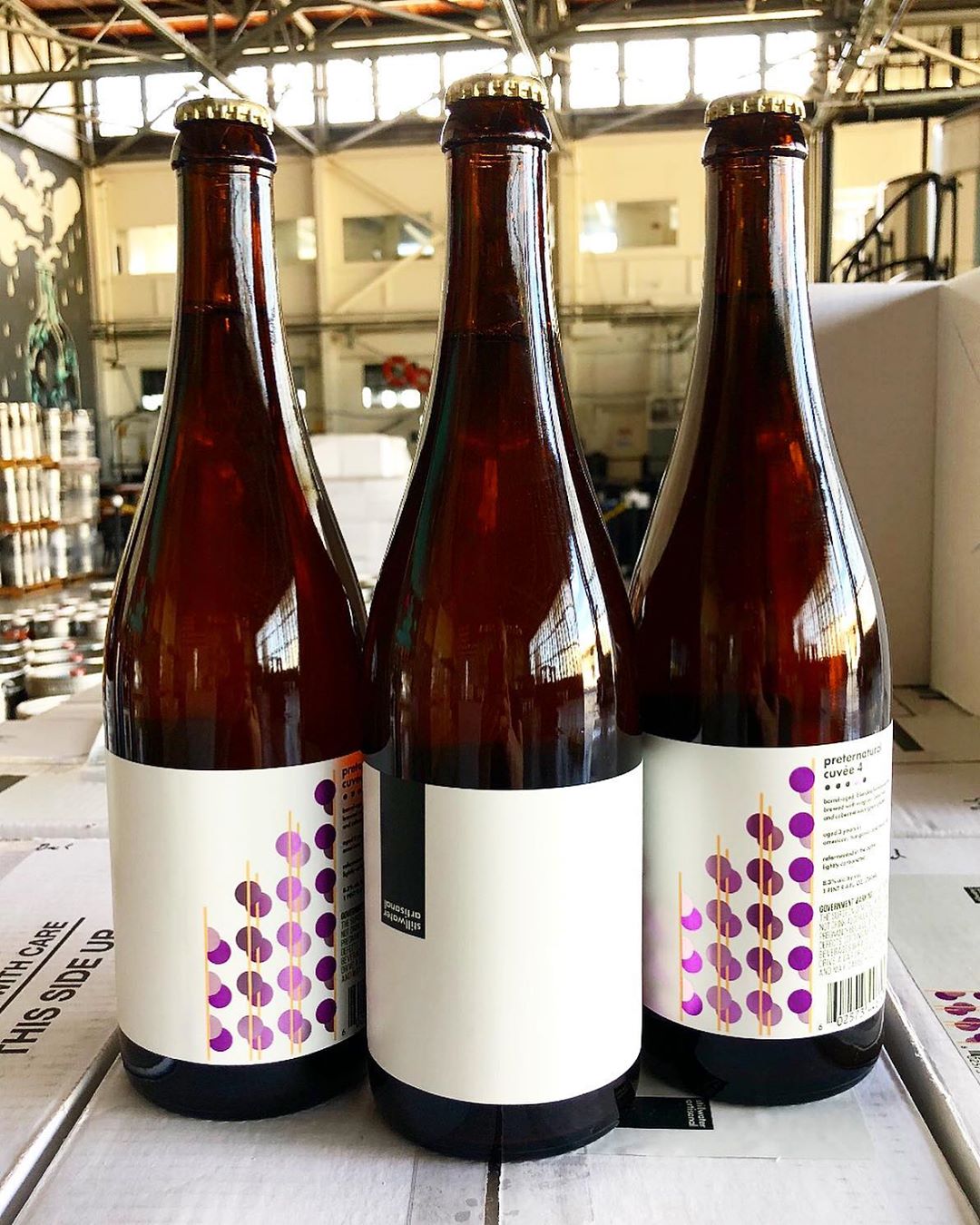 Stillwater is already unique as a nomadic brewery. Strumke doesn't have his own facility; rather, he travels to other breweries to make his various beers and collaborations. Preternatural germinated from Faction Brewing in the Bay Area, so it's natural that he relied on the nearby California wine industry for the grape juice and the wine barrels.
Strumke only made 7,000 bottles of the Preternatural beers, but he has more beer-wine hybrids in the works, like an upcoming collaboration with natural wine producers in Germany and Austria, also using local grape varieties, like Riesling, Silvaner, and Scheurebe.
"I try to keep them as close to the source," says Strumke. Wherever he's brewing beer, that's where he'll get his grapes or juice from, to avoid trucking fruit long distances.
Who's Making Oenobeer? The Denver-Based Liberati Restaurant and Brewery
Alex Liberati, the owner of Liberati Restaurant and Brewery in Denver, solely focuses on oenobeers. While he says he has great respect for brews made with local grapes, he took a different route with his project.
"I approach this in a very scientific way," he says. "I have not especially tied myself to a local terroir because I want to use grapes from all around the world."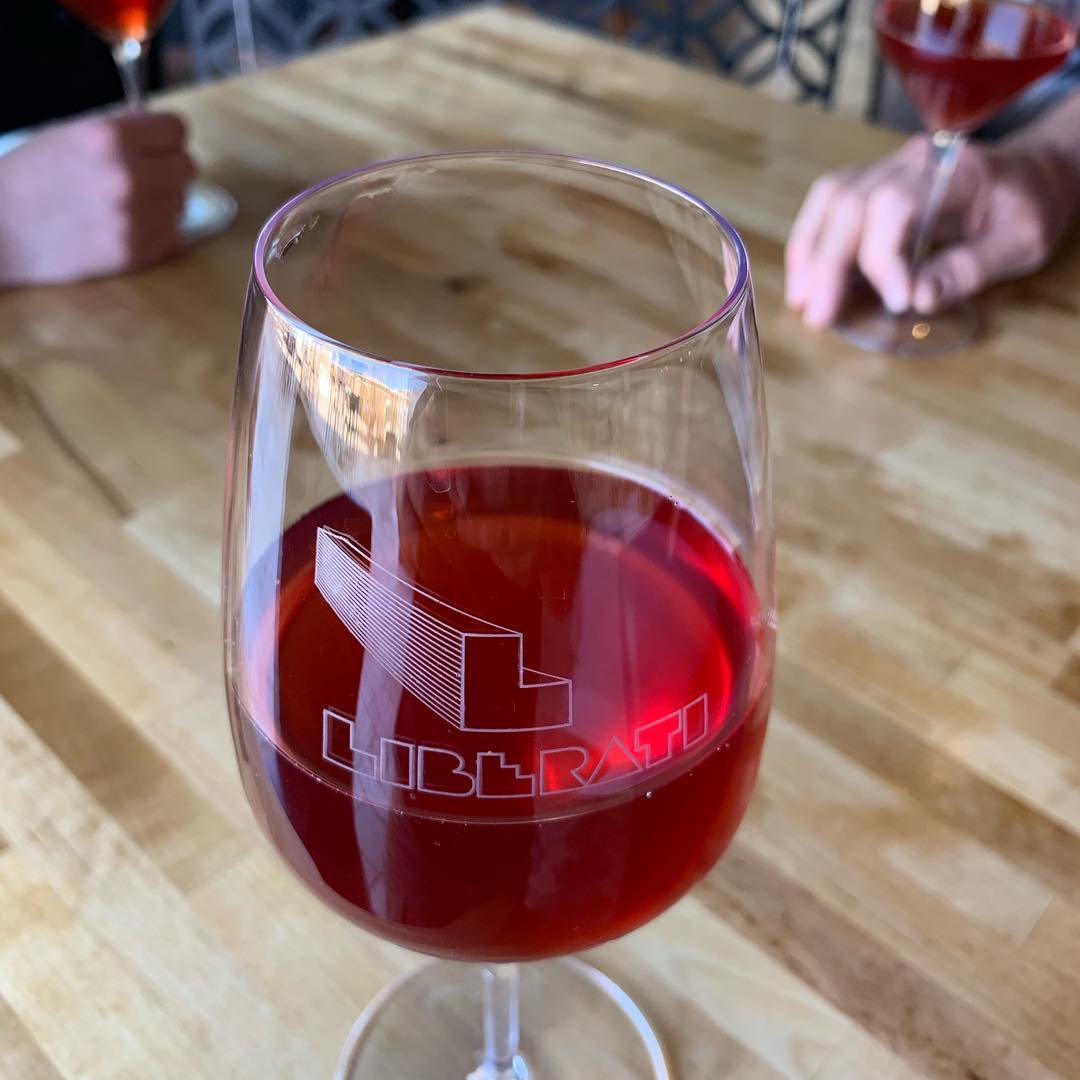 Within his first year of opening, in 2018, he brewed 50 different beers with a dozen varieties. These days he uses mostly grapes from Italy, where he's from, as well as California, Washington, and Oregon. That being said, he's currently working on a project using local Colorado grapes and yeast. But he doesn't want to set limitations for himself.
Liberati sees this as a research project; he's learned a lot but says he's just scratching the surface. Getting started wasn't easy either, as making oenobeer was, and still is in many ways, uncharted territory.
"There's a galaxy of books on how to brew beer and a plethora of books on winemaking," he says. "There's no literature on this."
He already had a background in beer, and studied enology ahead of his move from Italy to the U.S. Liberati then set out to find the best way to merge the processes of beer making and winemaking and what equipment to purchase. He ended up building what he calls a "Frankenstein brewery," with some of both, and a pilot system for experimentation.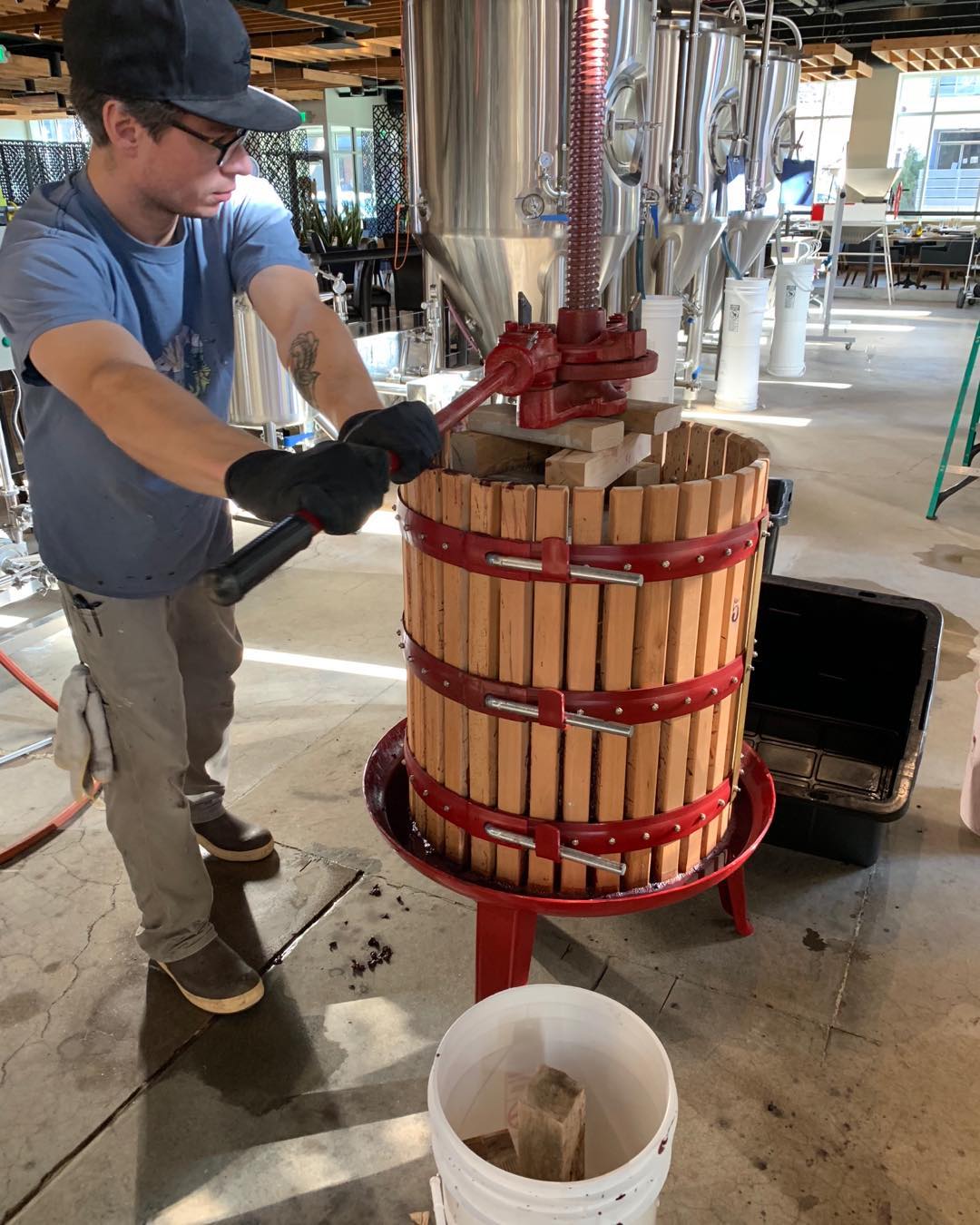 Beer for Wine Drinkers
Making wine and beer crossovers can also be a challenge when it comes to audience. "It's tricky when you fall in that middle ground between two genres," says Strumke of Stillwater. "Which side is going to gravitate more towards your efforts?" Some beer people have no interest in venturing to the other side, and vice versa. But Strumke's found a set of open-minded drinkers who are enthusiastic about the category.
Pat Korn, the brewmaster at Vista Brewing in Driftwood, Texas, also sees the hybrid trend as an opportunity to bridge the gap between two kinds of drinkers. Vista has a range of beer-wine hybrids, using freshly dumped wine barrels from nearby wine country to impart grape flavors to the brews.
"Texas Hill Country is predominantly a high-traffic wine road," says Kent Killough, Vista's co-owner. "Our objective is to find that intersection where you're making beer with the complexities of wine, but it's still highly sophisticated beer."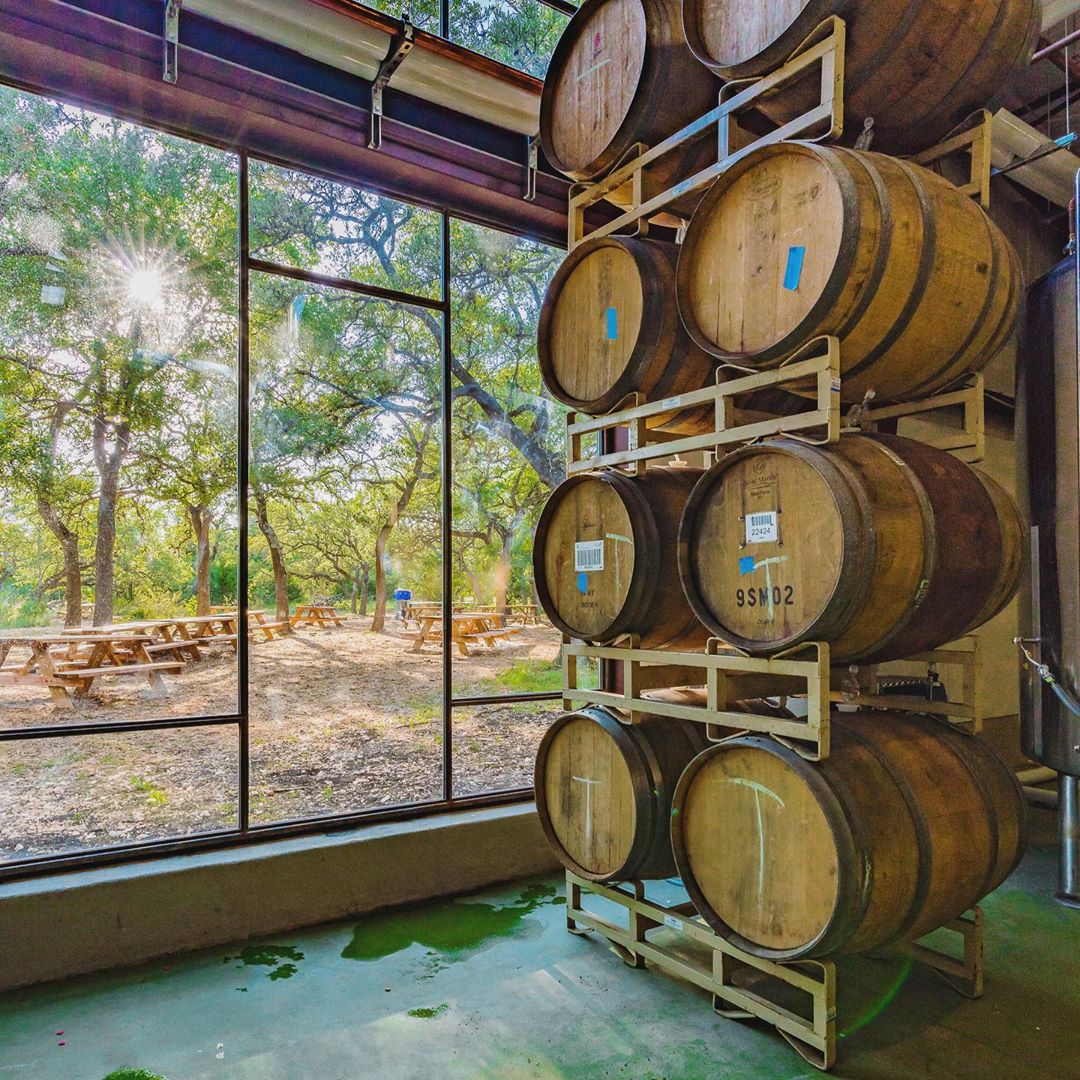 Vista intentionally courts wine drinkers to try their vinous beers, notably through pairing dinners held at the facility. But they've also found that beer people who aren't necessarily into wine also like their wine barrel products. "There's definitely converts," says Korn.
This year, the Vista team is going one step further. The brewery is currently working on developing a yeast strain that is representative of Hill Country terroir, with the help of wine barrels from nearby William Chris Vineyards and a local lab.
"I think that there's definitely a style and a flavor that can come from this area and that's what I'm trying to attain," says Korn.
Will Oenobeers Stick Around?
Oenobeers have gained enough traction in the last few years that they have just started to go mainstream. For example, Dogfish Head came out with Mixed Media in 2018, an ale made with Viognier from Washington.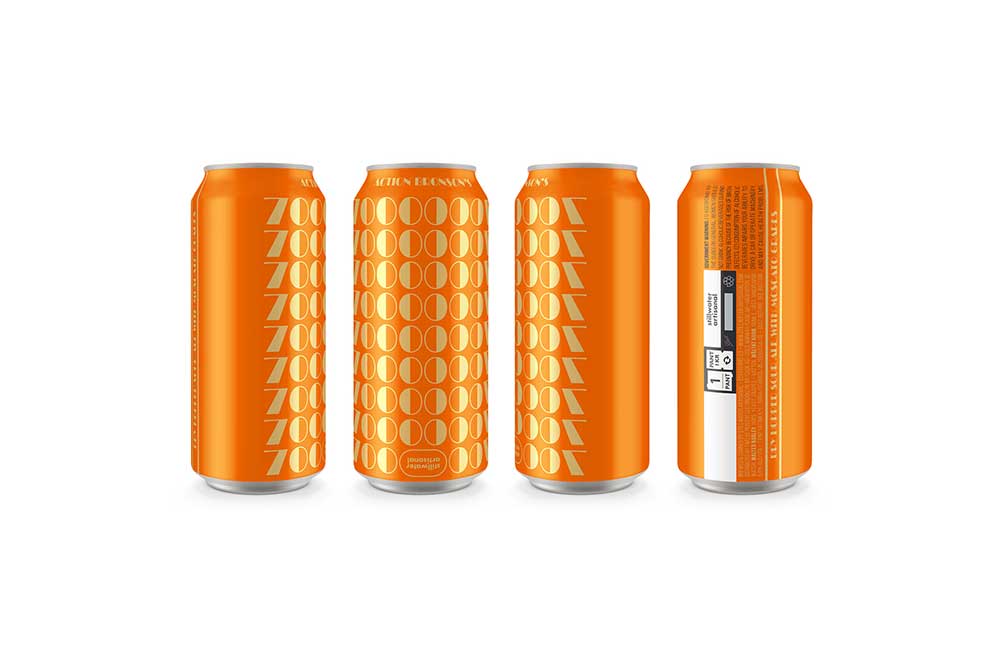 But the funky world of hybrids will likely always have a cool edge and will keep evolving. Projects like Stillwater's collaboration with Action Bronson, an orange wine-inspired sour ale co-fermented with Muscat and dry-hopped with Citron Mosaic, will continue to inspire a certain section of the wine-drinking population to get more into beer, and hopefully bring many others in too.
Liked this article? Sign up for our newsletter to get the best craft beer writing on the web delivered straight to your inbox.