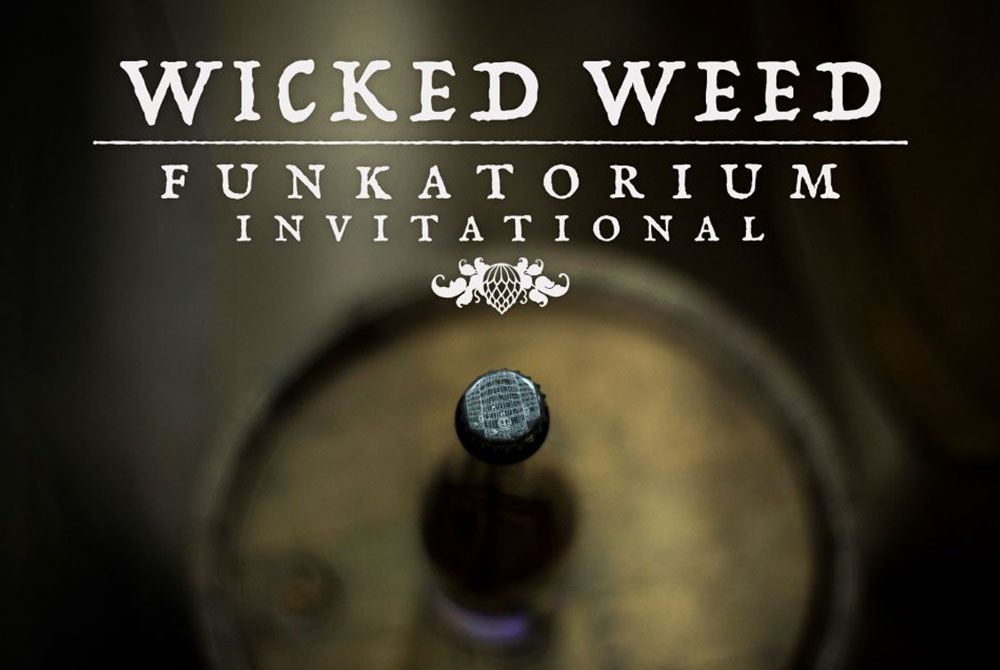 Swiftly on the heels of news that it has been acquired by AB InBev, Wicked Weed has been forced to make changes to one of its biggest events of the year.
The Funkatorium Invitational brings together beer from more than 70 breweries and food from eight regional chefs. This year's event was scheduled for July 8, but the brewery released an announcement saying it has been forced to change the vision of the festival, as well as the date, because a host of attending breweries — 44 since last count — have since withdrawn in response to the news. Wicked Weed, in their minds, no longer represents the craft industry.
Some notable names that won't be attending anymore include Allagash Brewing Co., Crooked Stave, Grimm Artisanal Ales, Night Shift Brewing, and Trillium.
The new date is September 16, 2017.
Read Wicked Weed's full announcement below:
The Funkatorium Invitational is an important event for us. The mission of this festival has always been centered around the sour beer community and giving back. Over the course of a weekend, breweries from around the country come together through numerous events to celebrate where this amazing community is and where it can go, all while benefitting the city of Asheville.

This year, it has become clear that we can no longer host the festival with the original vision in mind. We respect the decisions of those who have decided to no longer attend, and we understand that the impact of bringing this community together is more important than Wicked Weed.

Just like the sour beer community, Eblen Charities is still of paramount importance to us. With that in mind, we will evolve the Funkatorium Invitational and host a reimagined festival to raise money for Eblen's cause on September 16, 2017.

Just as a reminder, if you purchased local tickets you can still get a full refund at our Funkatorium location. More details will be released as they become available.