Photography courtesy of Lauren Perlstein
Meet me and you might mistake me for a man. I'm 5 foot 7 inches with short brown hair that will most likely be tucked underneath a baseball cap. I wear men's clothes. I play sports. And yes, when I quietly introduce myself, you might think I've said my name is Chris.
My name is Grace.
I identify as a queer cis-woman. But, no matter how many times I politely tell that to someone in the girl's bathroom, I still receive shocked looks of disbelief, muffled laughs, and unstifled scoffs. I've been stared at, yelled at, cursed at. And yes, I've been forced to flee to the men's room on an occasion or two after being physically denied entry to my own bathroom. Even today, public bathrooms are my public enemy.
Once I opened the bathroom door and crossed the threshold, what waited for me on the other side? Could I sneak in undetected before anyone saw me? Or would I be confronted? Just the thought of using a public bathroom left me feeling ashamed, isolated, and embarrassed.
As I've grown older, I've come to realize I'm not alone. I've met other queer women, male presenting straight women, and trans women, all of whom face similar challenges. Sharing stories as a community gave me the strength to grow more comfortable in my own skin. To this end I created Beers With(out) Beards, Hop Culture's annual networking event and festival celebrating women in beer, and our inaugural Queer Beer, which will happen for the first time on June 5th. These are powerful spaces where people can tell their stories.
Recently, through her Instagram handle @ratmagnet, Notch Brewer Brienne Allan shared stories of sexism and misogyny in the beer industry. And these weren't only stories from other people, but her own stories, all of which must have been awful to carry. But, like me, Brienne quickly found out she wasn't alone. From all over the world, the comments came pouring in, with other women expressing support as well as their own instances of discrimination.
As a woman in the beer industry, I felt empowered that other people had the courage to speak up. Together, everyone's voice is stronger.
Sure, we've heard the statistics for years now. "Women are the quickest-growing demographic in craft!" I've even touted them myself. And yet, there hasn't really been a reckoning. No one has really had to stare countless stories of sexism in the face.
The truth is, misogyny and chauvinism in the beer industry haven't ever been rare. Just look at the stories shared on Allan's Instagram. For years, discrimination has always been a part of the craft beer industry, as it has in many other professions. Underneath the cloak of "community" and "craft" clashes a culture of misogyny and chauvinism.
If you find yourself getting upset with those statements, I challenge you to read Allan's Instagram Stories. Every single one. I have. I've read everything from the off-color comments to the ignorant platitudes and worse. Way, way worse.
As you read, try and understand that just because something hasn't happened to you doesn't mean it isn't happening. And try to appreciate the bravery it takes for these women to go against the status quo and share their stories.
Educate yourself. And if you've read Brienne's stories, go further and take a look at the journalistic work of Beth Demmon and Kate Bernot, both of whom covered the issue.
And then — after you've done that — decide what action you'd like to take.
For me and everyone at Hop Culture, we're going to work harder to cover the stories that hold people accountable. We're going to continue to pioneer events like our women in craft beer festival, Beers With(out) Beards, and inaugural Queer Beer Fest, an event celebrating the colorful, vibrant, and diverse voices in the queer community of craft beer. We're going to establish a written Code of Conduct for our events.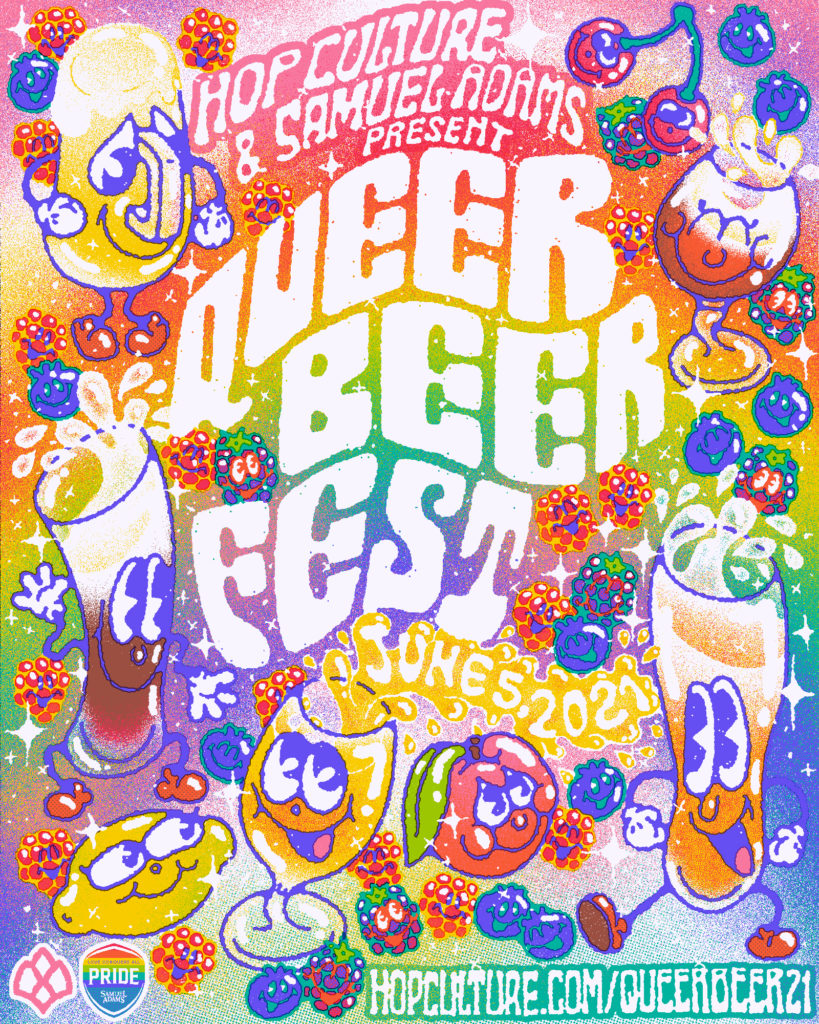 If you're looking for your own path to change, I encourage you to speak up when something doesn't look right, and to report harassment in the workplace to the Brewers Association. And if you and your coworkers feel passionate enough to take a stand, engage in productive conversation and know that others stand with you. I live in Oakland, a mere ten minute walk from the Modern Times taproom, where employees refused to pour another ounce of beer until company leadership acted in a way that aligned with their values and beliefs.
Starting conversations is the first step. Action comes next. And as we all know, actions speak louder than words.
But we hear you. We see you. And we stand with you.
-Grace Weitz and the Hop Culture Team