Photography by Blind Barber
Not every bar will dedicate its entire beverage program to a rotating selection of 20 or 30 taps. Those that do, kudos. Those that don't frequently devote their efforts elsewhere –– maybe an innovative cocktail menu or an expansive wine list. Here's where we honor all those that do what they do best, be it cocktails, craft beer, or a certain je ne sais quoi. Here are the best new bars of 2017; in no particular order, of course. Get a drink at any of these, and you're in store for something delicious from your first sip, or drink, to your last.
Until Tomorrow
507 Myrtle Ave, Brooklyn, NY | (347) 987-4181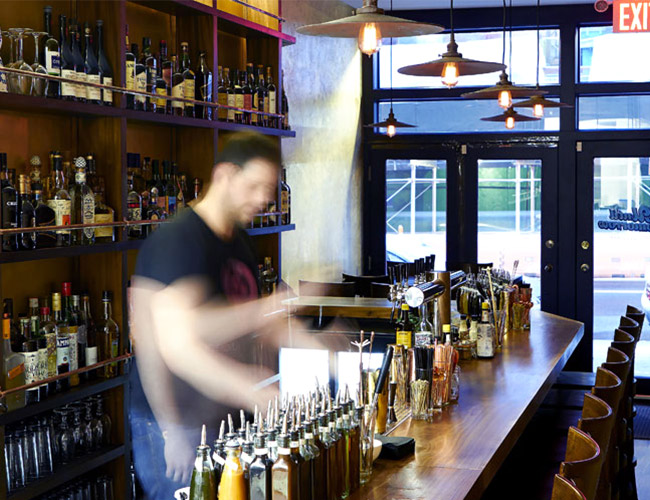 Tucked inside this Brooklyn space you can find innovative cocktails and a genuinely adventurous bar staff. The cocktails here are never the same, but always perfectly executed. Their ingredients are surprising, and can often make orderers unsure, but trust their talent; it's top notch.
Bar Clacson
351 S Broadway, Los Angeles, CA | (213) 265-7477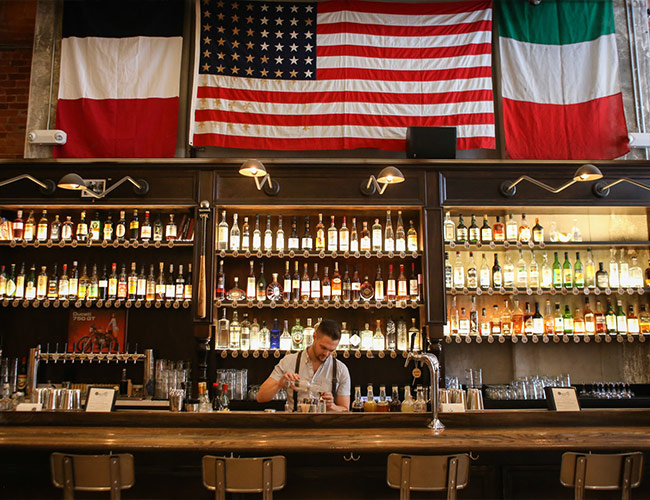 Clacson is about as classic American as it gets. There's a $5 cocktail happy hour (get the Espresso Martini), a low-ABV selection, and an entire page of house specials. The process is the best part; sit at the bar and watch the mixologists create magic in a glass.
Franklin Hall
1348 Florida Ave NW, Washington, DC | (202) 750-8646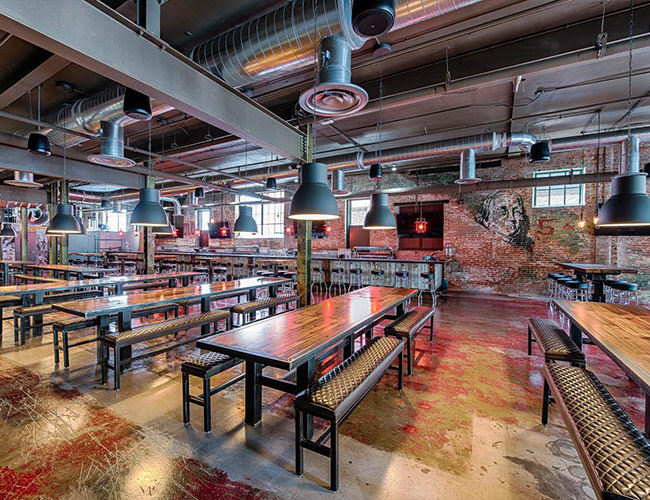 Franklin Hall is D.C.'s new, swanky beer hall. The industrial-chic space has a snack-stand themed restaurant, politic-inspired decor, and 24 drafts – nine of which are constantly rotating. The space is perfect for large gatherings, but it's worth it with or without company.
Park and Field
3509 W Fullerton Ave, Chicago, IL | (765) 426-6657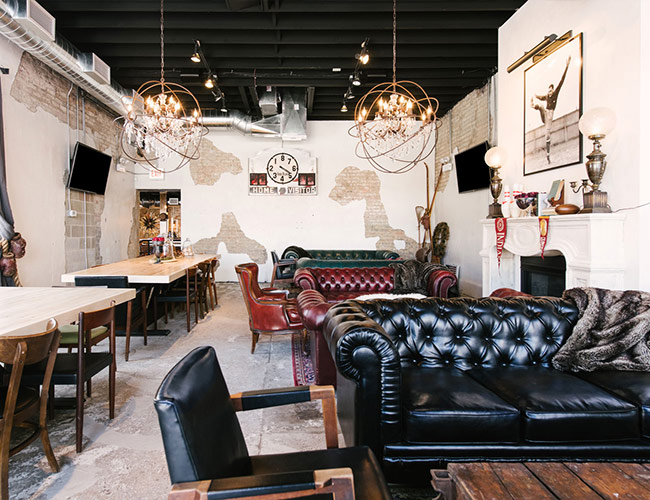 Park and Field feels like a luxurious midwestern event hall, but it thrives as a massive, modern drinking space that encourages far more hanging out than pure inebriation. The draft list and weekly events are both reason enough to come back over and over.
Elsa
136 Atlantic Ave, Brooklyn, NY | (917) 882-7395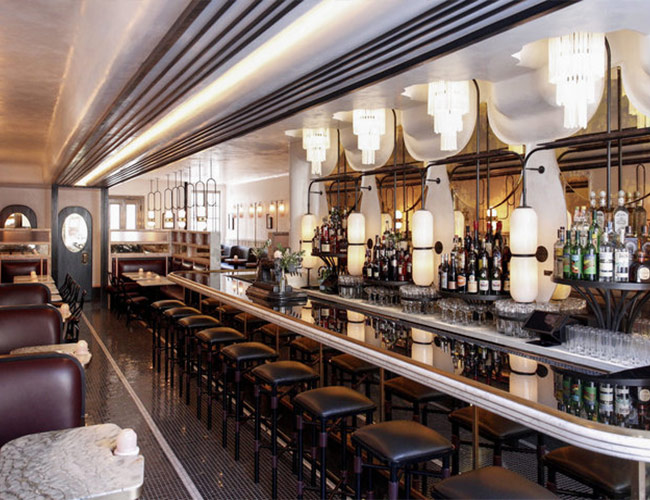 At Elsa, a vintage sewing machine is bolted to the center of the bar, reminding everyone of Brooklyn's creative, industrial past. It's a beautiful clashing of what Brooklyn was, and what it's become. A new renaissance is here, and this one tastes like Campari and fine whiskey.
Blind Barber
948 W Fulton Market, Chicago, IL | (312) 366-2969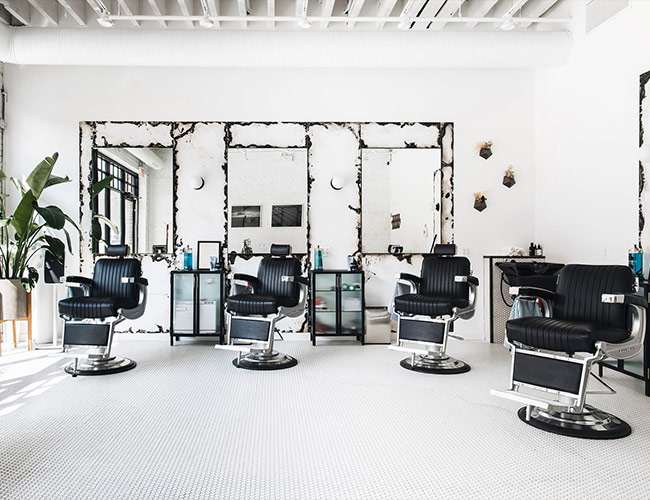 No one expected a barbershop to double as one of America's best new bars. If it wasn't allowed, nobody told the people behind Blind Barber's Chicago location. The backroom serves simple cocktails that are as clean and crisp as their clipper-work. Simple doesn't mean weak, though; these cocktails hold their own against America's best mixologists.
Bar Botellón
606 NE Davis St, Portland, OR | (971) 229-1287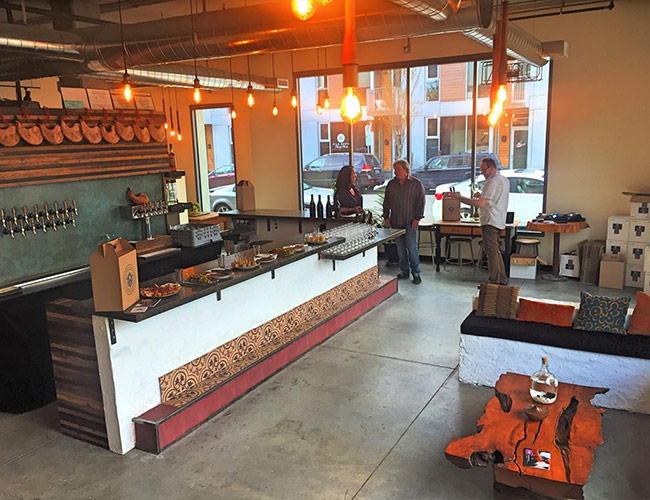 Every pour of draft wine, beer, or cider at Bar Botellón is paired with a complimentary tapa. The space is warm with North African-inspired accents and reclaimed wood furnishings. Fill up a growler to go or stay to sample some of the tasty Andalusian plates.
Bar Normandy
19 Broad St, Charleston, SC | (843) 789-4509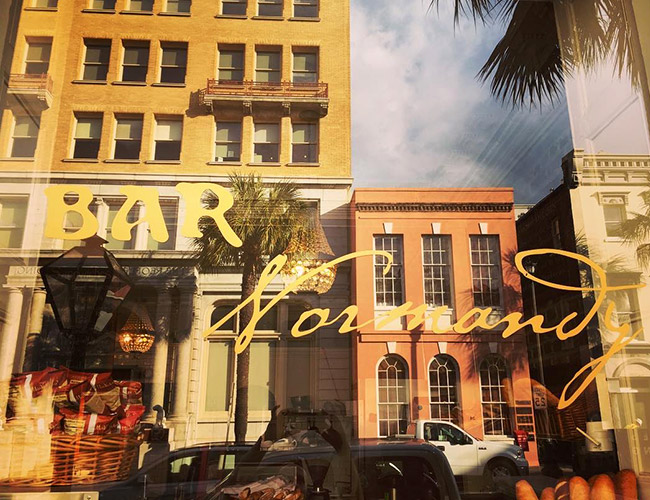 When the clock strikes four, like some mystical Disney flick, Normandy Farm Bakery becomes Bar Normandy. Here you'll find bohemian digs, a no-frill, forthright wine list, and a staff that's mastered a few things and stuck to them. The rest they're learning as they go, and it's brilliance to witness and taste. Some won't get it, but if you're fortunate enough to find a spot in their 20-seat space, enjoy the ride.
Three's @ Franklin + Kent
113 Franklin St, Brooklyn, NY | (718) 522-2110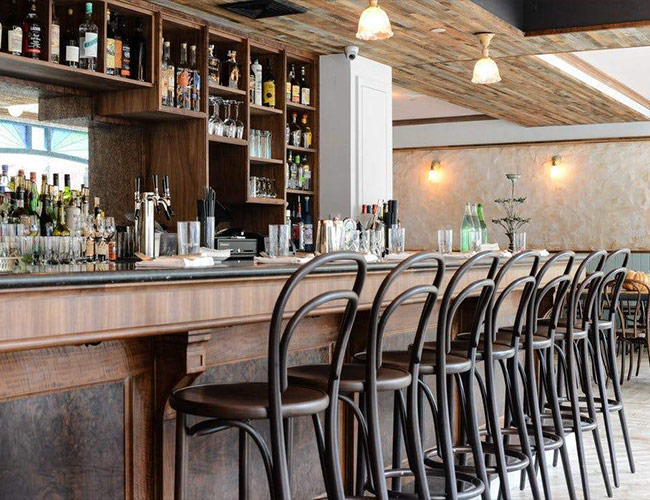 Three's pop-up location quickly became a permanent addition once they recognized the demand. It's the Brooklyn brewery's Greenpoint outpost – featuring food, liquor, wine, and drafts. It's more expansive than the first location, but still uniquely Three's. And it carries the same confidence and impresses customers with the identical, unmatchable quality.
Honorable Mention: Mikkeller NYC
123 Roosevelt Ave, New York, NY
Mikkeller NYC marks the brewery's first eastern expansion. It hasn't officially opened yet, but this promises to be a welcome addition to New York City. The San Diego outpost has done exceptionally well, and with the unveiling of this location, the brewery hopes to continue its takeover. And with their prime location at the foot of Citi Field, this place is going to be packed every night, all year long.