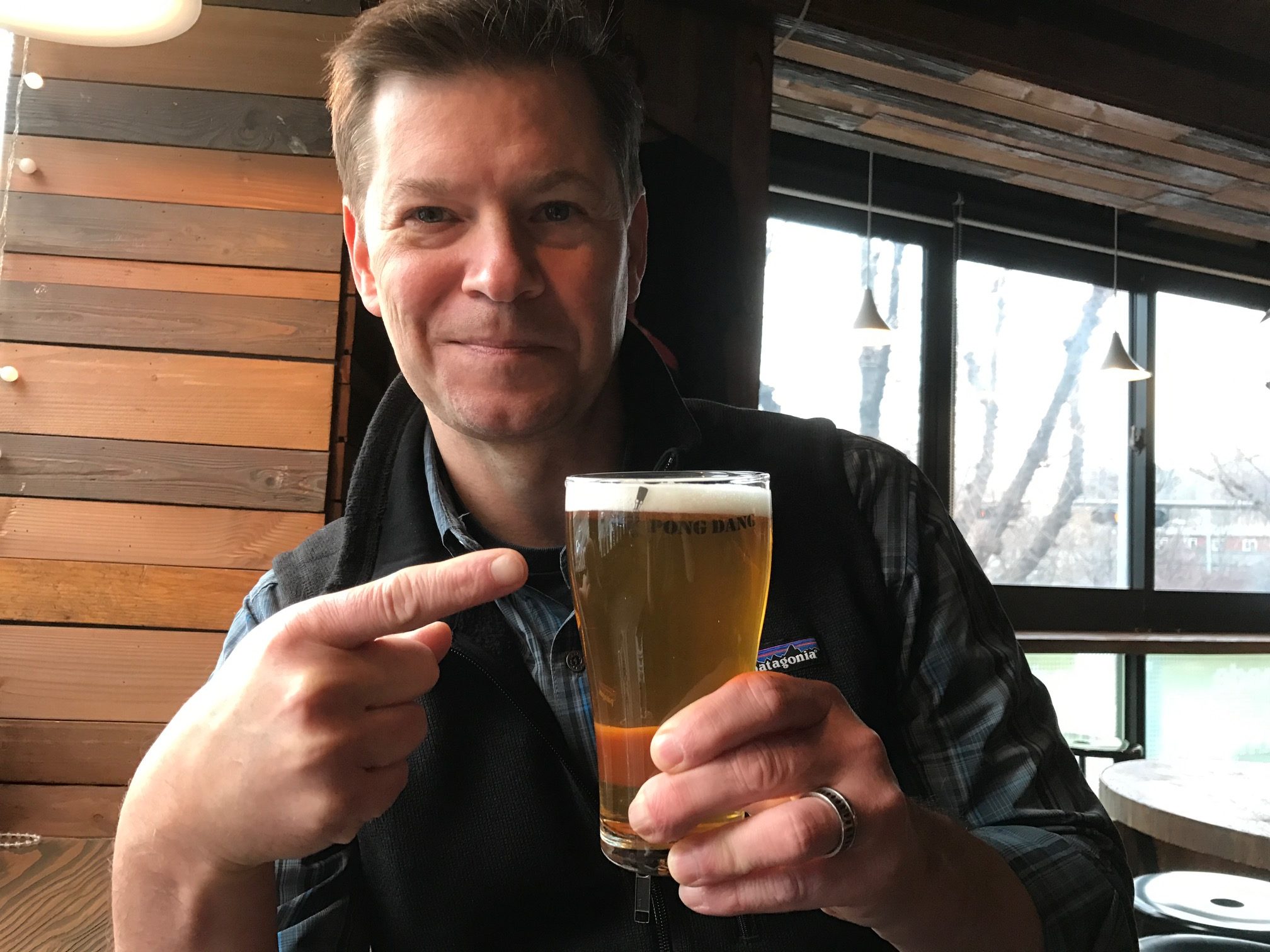 Photography by Cambridge Brewing Co
Cambridge Brewing Company, located across the river from downtown Boston, is having a big year. The celebrated brewery, founded by Phil "Brewdaddy" Bannatyne in 1989, just celebrated its 28th anniversary, a major accomplishment for any small business, let alone an American craft brewery.
As icing on the cake, brewmaster Will Meyers was named the Russell Schehrer Award winner for innovation in craft brewing at this year's Craft Brewers Conference held in Washington, DC. Meyers has been with CBC for 24 years, in that time firmly placing his stamp on the celebrated beers consistently coming off the line.
I chatted with Meyers about the award, his advice for brewers just starting out, and one particular pet peeve he sees in the industry.
Alex E. Weaver: Why is winning the Russell Schehrer Award a meaningful achievement for you? What does it represent in your long career?
Will Meyers: It's meaningful because the Schehrer Award is an individual recognition, as opposed to a brewery winning a medal for a beer at the Great American Beer Festival or World Beer Cup. In the latter competitions all beers are judged blind and the judges themselves are unaware of the winning beers or breweries until they are announced publicly. With the Schehrer Award, nominations are accepted from all voting members of the Brewers Association, and the recipient is chosen by a vote made by the previous winners of the award. In other words, those who have already received this honor choose who they feel is worthy of recognition for their creativity, innovation, and contributions to the industry. To me, it's as close as I will ever get to a Nobel. It's humbling to be counted amongst a group of brewers whom I have held as my personal heroes in the industry for many years.
Brewing becomes revolutionary when you learn the rules you can break in order to create something that has never been done before.
AEW: How has your work represented "revolution over plagiarism," as you said in your acceptance speech?
WM: You're referencing one of my favorite quotes, from the artist Paul Gaugin – "All art is either plagiarism or revolution." It's been a guideline for me for years as I have pursued this craft of brewing, and I interpret it for myself pretty literally. If a beer is just a copy of another beer, it's essentially plagiarizing the work of someone else regardless of whether you feel imitation is flattery. That is not to say that every beer we make at CBC is revolutionary. What it means to me is that if we find inspiration, for example, in a technique or ingredient or specific beer that a peer of ours has produced, we may wish to employ it ourselves. But I feel it's important to commit to taking that inspiration and doing something different with it, creating a unique new expression, rather than copying the work that someone else has done before.
Where brewing, to me, becomes revolutionary is when you learn the rules you can break in order to create something that has never been done before. When you learn about brewing you learn that there are very strict scientifically based rules, and if you fail to follow them your success is unlikely. But once you have learned a good deal of brewing science you may also became aware of other types of ferments which break the rules — wines, spirits, etc. — and in doing so achieve uniqueness and sometimes greatness. Understanding how to break the rules through experimentation is how CBC has created some pretty groundbreaking beers.
AEW: What advice would you give a brewery founder/head brewer just starting out?
WM: That's a huge question, and at the risk of sounding arrogant, my advice would be to learn how to walk before you run. With the surge of new breweries in the last few years, we are seeing a considerable lack of experience and education in a lot of them, and sadly this has led to their being a lot of beers on the market which are mediocre at best.
Further, most of these breweries are not satisfied to put out a good IPA or stout to start, they also want a barrel room and to make wild and sour beers and to enjoy all the sexiest aspects of being brewers. Without the understanding of the perils of cross-contamination in a brewery, or the lifecycles of wild yeasts, or good packaging technology or sanitary practices, or the understanding of what makes a quality beer, they often find themselves producing some pretty bad beers. Sadly, they often can't recognize this in their own beers since in their enthusiasm for immediate gratification they may have skipped over the importance of educating their palates in sensory analysis. So my advice is to take your time. There's no need to rush.
To me, it's as close as I will ever get to a Nobel.
AEW: You've said it's important to be honest in accepting defeat. What did you mean by that?
WM:
Many brewers through the years have released unintentionally infected and sour beers, as one example, which they have then simply renamed with a new spin and sold to an unsuspecting audience. In my mind the customer deserves more respect than this, and I see it as a compromise to the integrity of the brewer as well as to our industry. I think it's okay to miss your mark and to then attempt to "fix" a beer or try to create something new from it, but to sell a mistake — a defeat, if you will — is dishonest.
AEW: If you had to summarize your career's success to date in one beer you've released, what would it be and why?
WM: An easy beer to discuss in terms of my time at CBC and our success in brewing creative beers would be Arquebus. Arquebus is a golden barleywine, one of two Barleywines we produce every year and a beer that was a real joy to conceive and develop. The inspiration actually came from Phil Bannatyne, who came into work one Monday morning many summers ago. In sharing the stories of our weekend he talked about how he had enjoyed a great dinner with a friend, and particularly about a great bottle of dessert wine they shared after the meal. Phil went on to wonder aloud why, on a hot summer evening, there were scores of dessert wines like sauternes and sweet Riesling which suited the weather but when it came to beer, we come up short.
Barleywines or barrel-aged imperial stouts or double IPA's just don't finish up a meal as well when it's 90 degrees and humid as heck here in Boston. So we decided we would try and correct for that by brewing a beer that mimicked the flavor profile of a tokaji or sauternes, which have high residual sweetness and plenty of alcohol, and also a richness with honey notes and plenty of oak structure.
We created a beer with a strong base of very pale pilsner malt. To build upon this base we added several hundred pounds of raw honey from a local beekeeper. And just as that second fermentation was coming to a close, we moved the beer from stainless tanks into beautiful oak barrels which had previously held late harvest Riesling. Into the barrels along with the beer we added several hundred pounds' worth of juice from a blend of Viognier (for bright floral notes) and Semillon (the base grapes in Sauternes) grapes and introduced a malo-lactic fermentation. As the beer finished fermenting in the wood and aged for nearly a year, the flavors of barley, honey, and grapes really melded together in an expression quite similar to a sweet aged wine. We released Arquebus to the world for the first time in 2006, and we still brew it every year for a summertime release. In 2008 we entered Arquebus into competition at the Great American Beer Festival, where it was awarded the Gold Medal in the Experimental Beer category.
AEW: How does a relatively "old school" brewery like CBC stay relevant in today's culture of new breweries popping up left and right?
WM: We just keep trying to make exceptionally high quality, delicious beer and we continue to innovate. And we have a lot of fun!