First step: Enjoy an ice-cold shot of Jägermeister.
Second step: Sip on your favorite craft beer.
Savoring this amped-up version of a classic boilermaker has become one of our new favorite pastimes.
To celebrate this harmonious pairing of liquor and craft beer we teamed up with Jägermeister. They helped us craft an entirely unique beer cocktail class during our digital women in craft beer festival Beers With(out) Beards empowered by Bumble.
The Beers With(out) Beards Jägermeister Beer Cocktail Class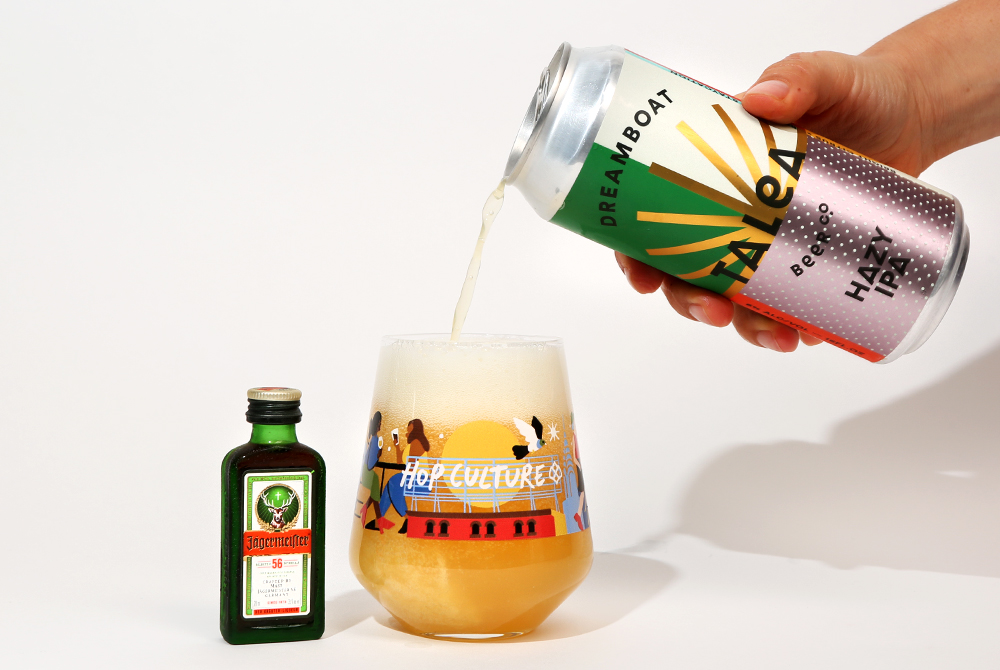 Joining forces with female mixologist Cat Cannon, co-founder of Mindful Hospitality Group, a bar consulting, education, and event company based in Pittsburgh, PA, we cooked up four different riffs on classic cocktail recipes that incorporated Jägermeister and beer from our BW(O)B VIP Beer Box.
Jägermeister has been at the forefront of reinventing boilermakers, launching its Deer & Beer Campaign last summer to tell the story of how Jägermeister's 56 natural herbs, blooms, roots, and fruits complement a variety of styles of craft beer.
Over the past year Jägermeister has teamed up with renowned breweries such as Stone, Rhinegeist, J. Wakefield and more to create exciting, new combinations of Deer & Beer. In honor of BW(O)B, we even came up with our favorite Hop Culture pairings featuring women-led breweries such as Fifth Hammer and Resident Culture.
Read about all of our favorite picks and then learn how to make each of Cat's inventive beer cocktail recipes with Jägermeister and beer from female-led breweries around the country here.
Head to beerswithoutbeards.co for a full recap of the Beers With(out) Beards 2020 events.
Liked this article? Sign up for our newsletter to get the best craft beer writing on the web delivered straight to your inbox.