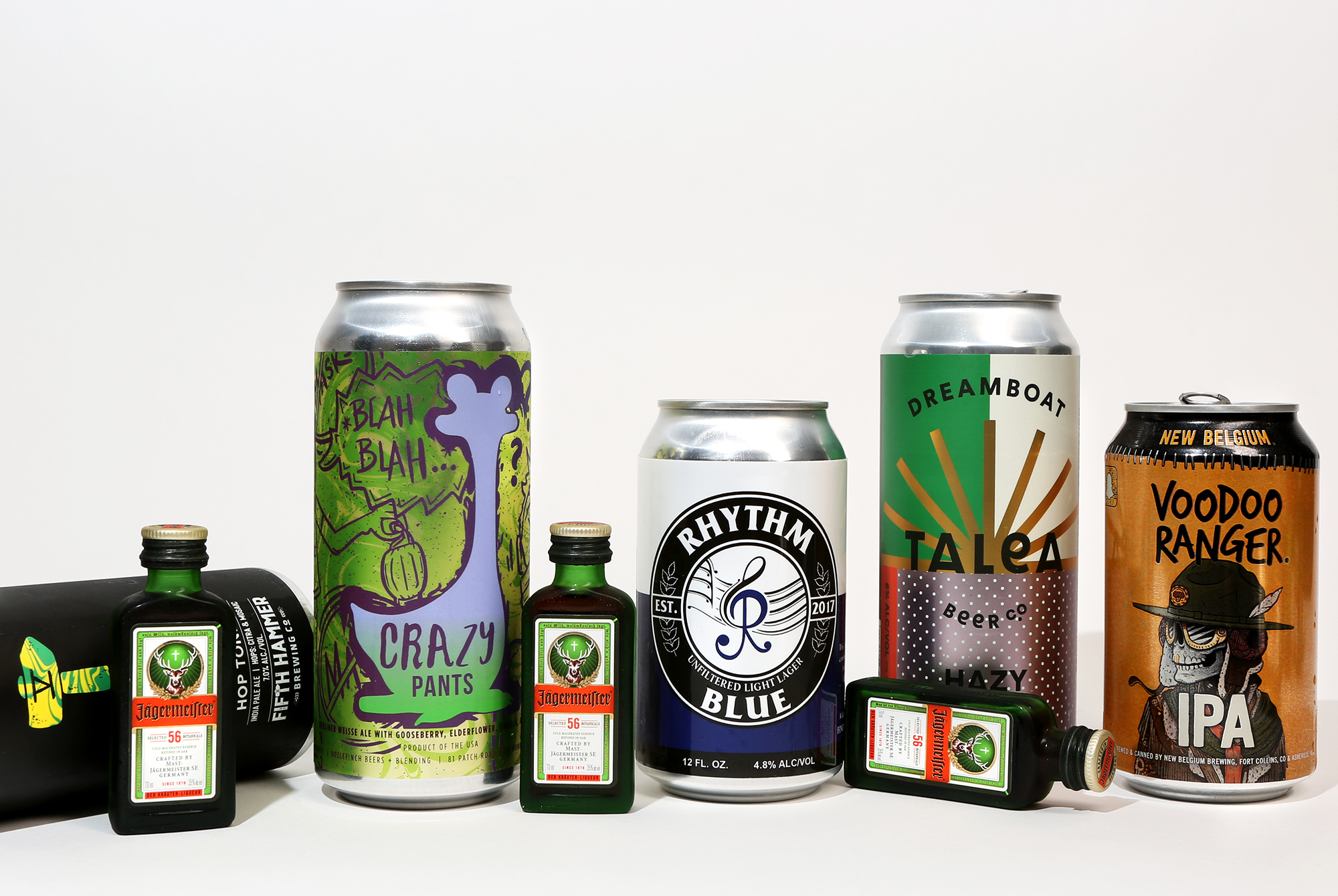 Editor's Note:
This is a paid, sponsored post presented by Jägermeister.
On Saturday Oct. 10th cocktail genius Cat Cannon will lead a class on beer cocktails, showcasing how to pair Jägermeister with your favorite craft beer. You can nab your tickets here.
Our women in craft beer festival, Beers With(out) Beards kicks off this Wednesday, Oct. 7th and runs through Saturday, Oct. 10th. We have a slew of programming planned around some amazing women brewing, mixing, and blazing a trail in craft beer and craft beverages.
One of our feature events will be a Beer Cocktail Class on Oct. 10th in collaboration with Jägermeister featuring female mixologist Cat Cannon, co-founder of Mindful Hospitality Group LLC, a bar consulting, education, and event company based in Pittsburgh, PA.
Beer and spirits are a classic combination, but recently the time-honored doublet has evolved from your standard boilermaker(usually a shot of whiskey next to a light lager) to far more creative combinations.
Jägermeister has been at the forefront of this trend, launching its Deer & Beer Campaign last summer that showcases Jägermeister's 56 natural herbs, blooms, roots, and fruits complementing a variety of different styles of craft beer. Whether you're drinking a spicy and earthy amber ale, a bitter and fruity IPA, a floral and citrusy wheat ale, or even a dark and roasty stout, the intense complexity of Jägermeister actually accentuates the various head notes of your beer.
Breweries are catching on with folks like Stone, Rhinegeist, J. Wakefield and more teaming up with Jägermeister to create flavorful combinations of Deer & Beer.
Ahead of our BW(O)B Beer Cocktail Class, the Hop Culture team took a crack at pairing Jägermeister with a few of the beers featured in our BW(O)B VIP Beer Box. Below are our five favorite picks to kick up your beer with a deer at Beers With(out) Beards.
The Best Way to Enjoy your Deer and Beer
It is important to follow a few simple rules before enjoying your Deer & Beer.
The top two tricks to creating the perfect pairing: 1) Make sure your shot of Jägermeister is ice cold and 2) Do your ice-cold shot first!
By drinking Jägermeister first the complementary flavors of the spirit actually amplify the flavors of your beer, bringing out characteristics of a variety of styles from East Coast IPAs to Pilsners and lagers to even stouts.
Enjoy the ice-cold shot and then relaxingly sip on your beer. That's it!
Top 5 BW(O)B Deer and Beer Combos
Hop Tones
Fifth Hammer Brewing Co. — Queens, NY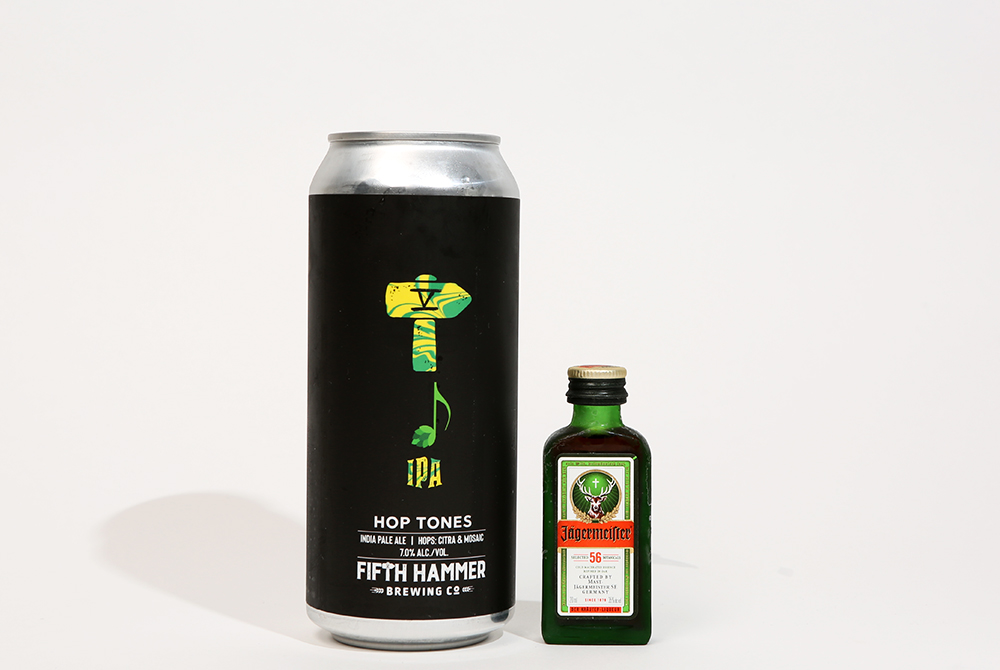 Hazy IPA — One of our 40 women-led breweries to support right now, Fifth Hammer's take on a New England style IPA is a symphony of juicy peach, mango, and citrus. This East Coast IPA's tropical flavors strike a complementary chord with an ice-cold shot of Jägermeister with the liquor's herbal notes mellowing out this beer's deep, dank depths. This pairing reminds us of kicking back and listening to your favorite record at the end of the day – the perfect combination to relax and unwind.
Voodoo Ranger
New Belgium Brewing Co. — Fort Collins, CO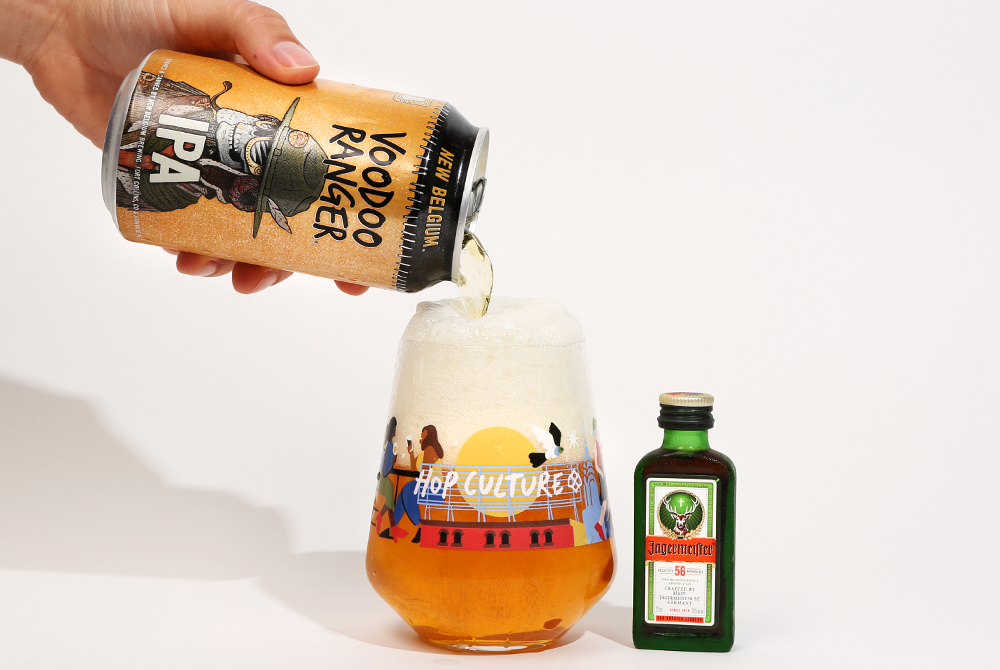 IPA — New Belgium's Voodoo Ranger IPA explodes with juicy fruitiness from the Mosaic and Amarillo hops, but finishes with a refreshing, bitter bite. It's those fruity and bitter qualities that Jägermeister latches on to and accentuates, making for a magical pairing. By knocking back your ice-cold shot of Jägermeister before taking a sip of Voodoo Ranger you'll only intensify all of the vivid, vibrant tropical qualities of the beer. This duo reminds us of adding a handpicked cherry to your ice cream sundae or a pocket square to your bespoke suit. It's those little surprising details that top off a classic combination that make it new, surprising, and fresh.
Blue
Rhythm Brewing Co. — New Haven, CT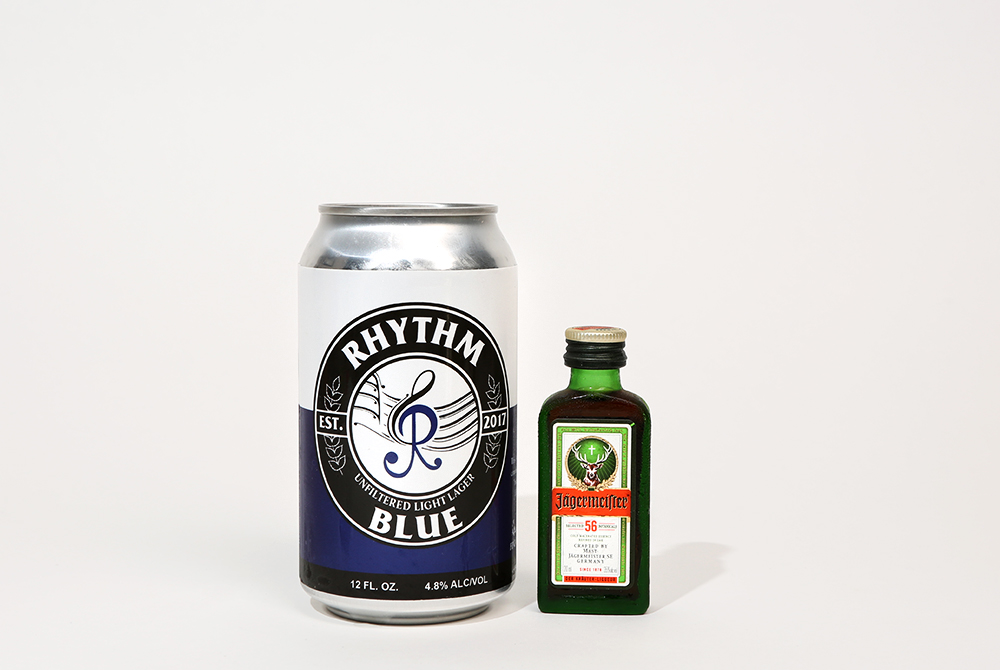 Unfiltered Light Lager — For years lagers have been the darlings of your standard boilermaker. Rhythm Brewing Co.'s Blue Unfiltered Light Lager and Jägermeister elevate this shot and beer combination. An ice-cold shot of Jägermeister heightens Blue's crisp, smooth, and clean finish, becoming one of our favorite Deer & Beer combinations that we can return to again and again (and perhaps even again).
Crazy Pants
Oozlefinch Beers & Blending — Fort Monroe, VA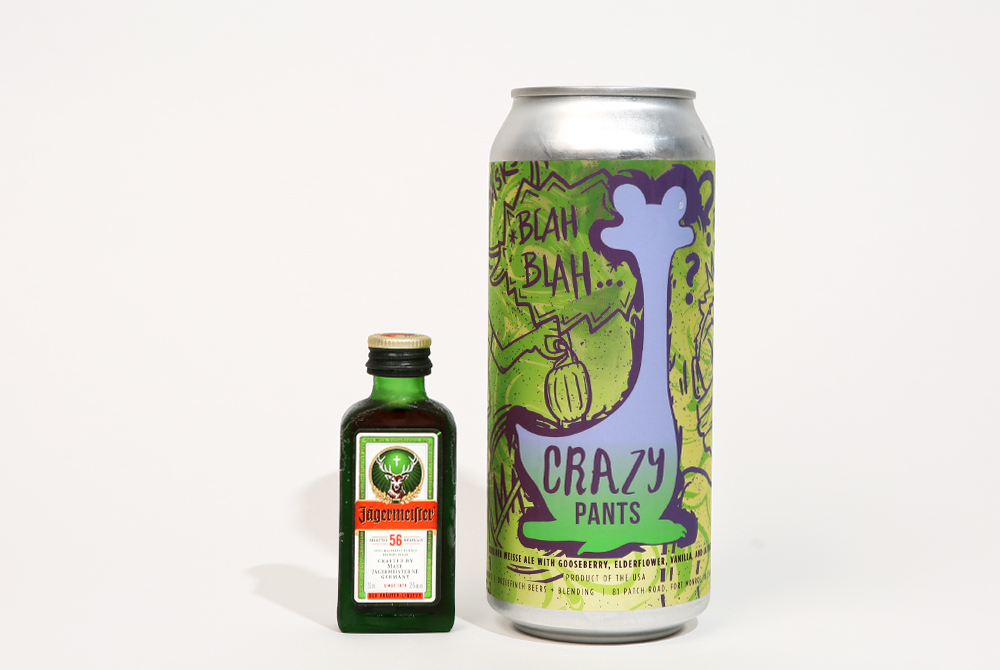 Tangerine Basil Sorbet Inspired Berliner Weiss — Stay with us here. A Berliner Weiss with crazy ingredients like tangerine and basil may seem like a discordant pairing. But let's break it down. Berliner Weisses often feature slightly tarter notes that Jägermeister complements with its own fruity and floral flavors. Wait, fruity and floral – you mean like tangerine and basil? The two equally floral and fruity ingredients in Oozlefinch's unique version of this sour beer play perfectly to Jägermeister's own sweet yet herbal complexities.
Dreamboat
TALEA Beer Co. — New York, NY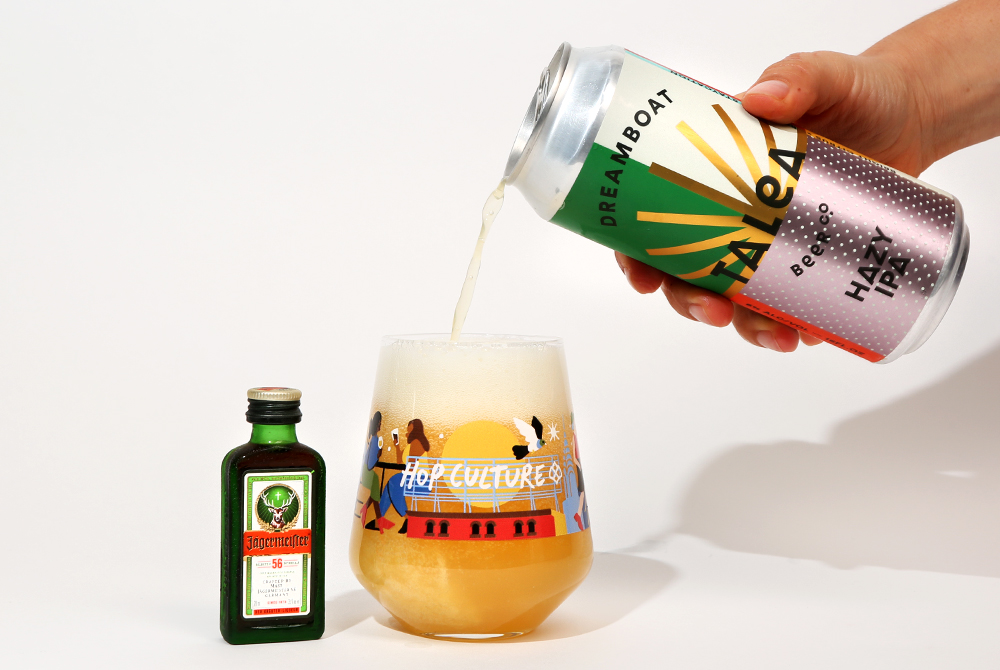 Hazy IPA According to Jägermeister's Brand Meister, Willy Shine, hazy East Coast IPAs are one of the best pairing styles you can create with Deer & Beer. TALEA's version from the female-duo of Tara Hankinson and LeAnn Darland, leverages Sabro, Idaho, Amarillo, and Cashmere hops for plush Ambrosia-like notes of lemon, melon, and coconut. The tropical undertones of this New England-style IPA are a dream pairing to Jägermeister's slightly spicy and earthy nuances. Combining these two is what some might call smooth sailing.
Looking for more? On Saturday Oct. 10th cocktail genius Cat Cannon will lead a class on beer cocktails, showcasing how to pair Jägermeister with your favorite craft beer. You can nab your tickets here.
Liked this article? Sign up for our newsletter to get the best craft beer writing on the web delivered straight to your inbox.