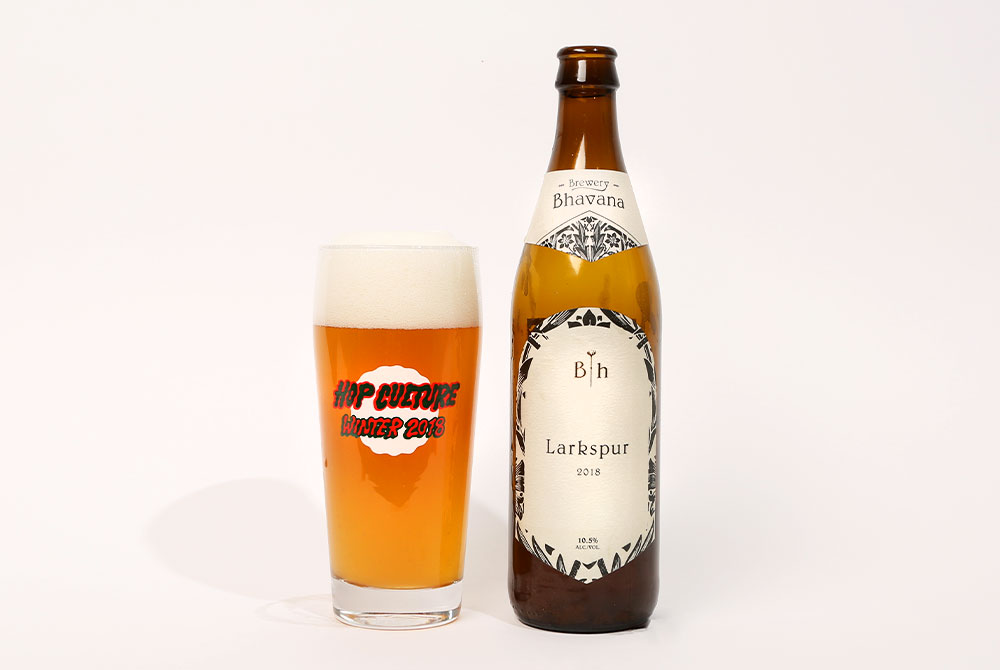 Editor's Note:
Every week we round up the five best beers we tried that week. Have a recommendation? A beer we absolutely need to try? Email us at hello@hopculture.com with your pick.
We hope has had a great start to the New Year! The last few weeks of 2018 were a whirlwind and we're excited to see what 2019 brings. Probably more beer.
January is going to be a busy month for the Hop Culture team. I am currently in Raleigh, North Carolina for a week and a half, Grace will be in Austin, Texas for the Pink Boots Society conference, and Kenny will be jetting off to Japan for a couple weeks. We close out the month with our Horus HOOTennany festival in Escondido, California.
If you're participating in Dry January, our friend Alex Delany at Bon Appetit has you covered. If you're like us, we hope you enjoy some delicious winter beers. Here are five of the best beers we drank from December 31st to January 7th.
Larkspur
Brewery Bhavana — Raleigh, NC
Biére de Champagne — I don't know if there's a better way to kick off the new year than with this beer. Warm and fuzzy, Larkspur is a Biére de Champagne from the marvelous Brewery Bhavana. Enjoy this one beside a fire all winter long.
Sticky Bun
Great Notion Brewing — Portland, OR
Imperial Stout — Great Notion seems to always deliver in the stout category. Last week we were raving about the Bourbon Barrel Double Stack. This week we tried Sticky Bun, another breakfast stout from the kings of culinary-inspired beers. It's sweet without being cloying and full-bodied without being overwhelming. Enjoy as part of a balanced delicious breakfast.
Goshawk's Grasp
Horus Aged Ales — Oceanside, CA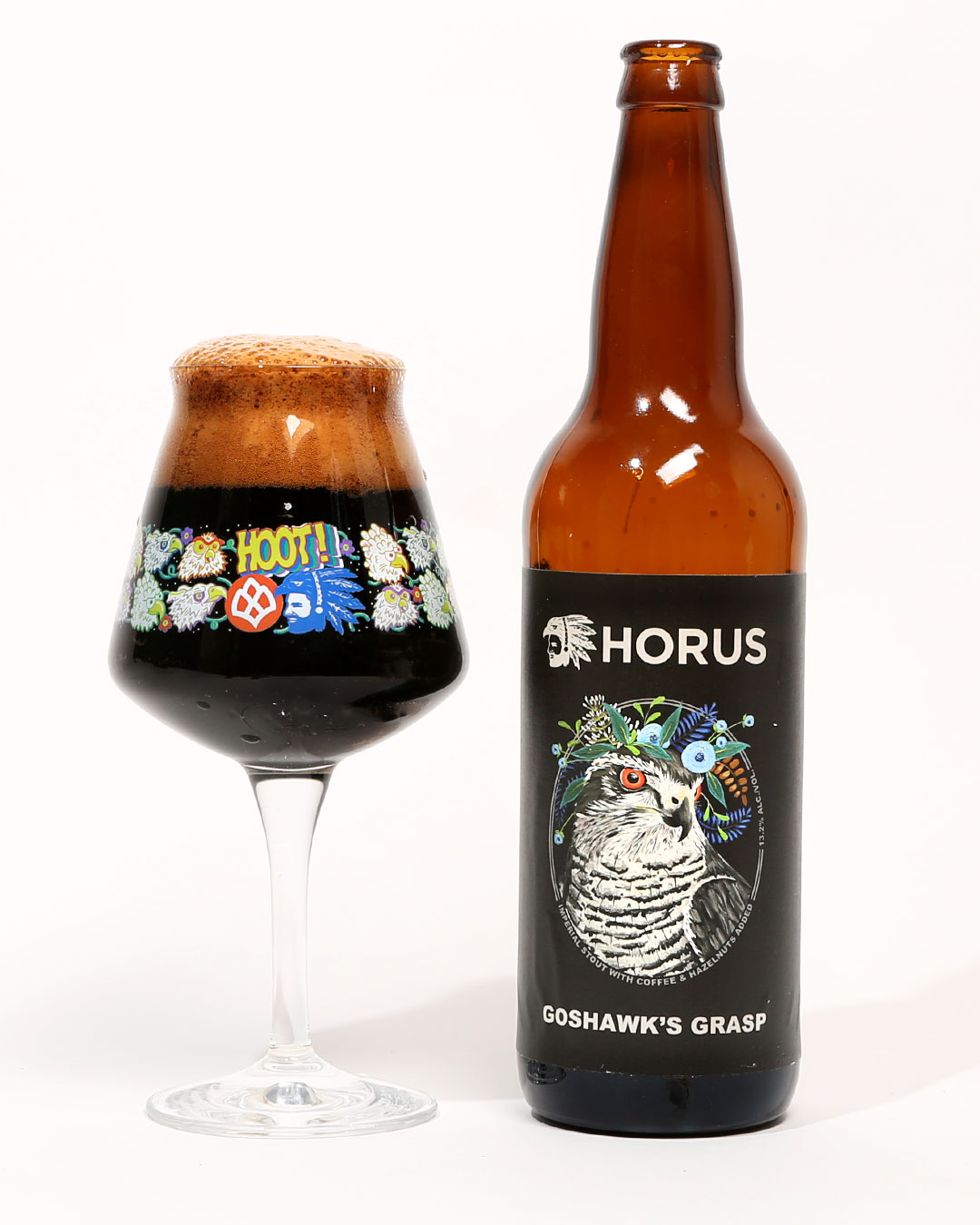 Coffee — We may be throwing a festival with Horus Aged Ales, but we can objectively say this is a delicious beer. Founder Kyle Harrop took the beer world by storm over the past year with collaborations all over the country and a lineup of hefty, flavorful stout. In particular, we found this bottle of Goshawk's Grasp well-rounded with delightful coffee and hazelnut notes. The nuttiness never took over the flavor, but played backup to the roasty coffee and subtle chocolate bursts.
Madonna
Zero Gravity Craft Brewery — Burlington, VT
Double IPA — Zero Gravity is an incredibly reliable brewery. I'd be forever happy having my fridge stocked with Keller or Green State Lager. This often unsung brewery also happens to put out extremely well made hoppy beers. Madonna is a healthy balance of tropical/floral hop notes and a crisp, bitter flavor. The Patagonia-esque can label seals the deal for us.
Bourbon Barrel Brick Kiln
Jackie O's Pub and Brewery — Athens, OH
Barleywine — If I had to pick one brewery to serve me barleywines, it'd be Jackie O's. The brewery puts out a diverse range of expertly crafted beers, but I'll always return to their stouts and barleywines. There are equal parts subtlety, which is often missed in the style, and flavor explosions. The barrel character on this bourbon barrel edition was extremely pleasant and helped guide the raisin, caramel, and molasses notes.
Liked this article? Sign up for our newsletter to get the best craft beer writing on the web delivered straight to your inbox.