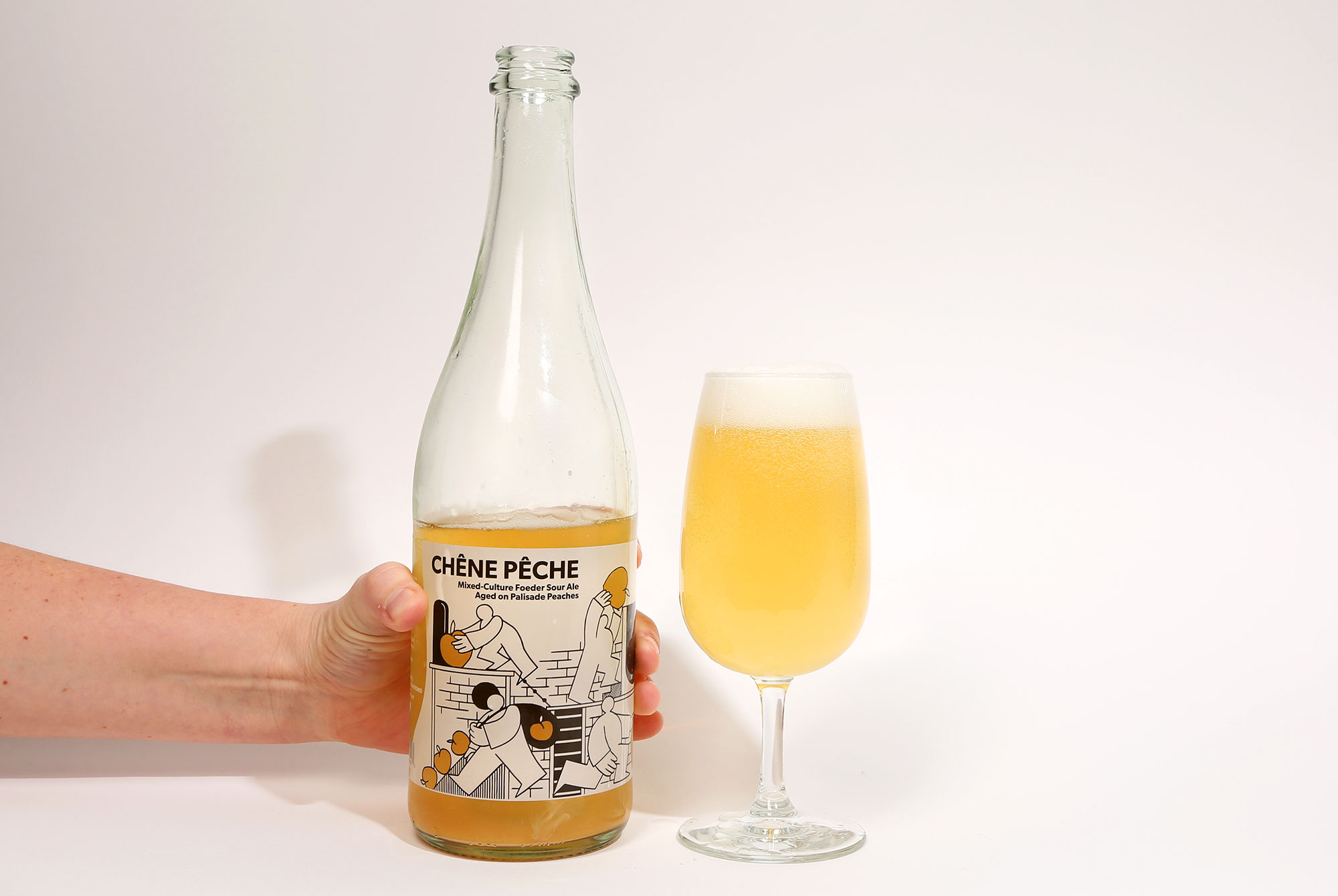 Editor's Note:
Every week we round up the five best beers we tried that week. Have a recommendation? A beer we absolutely need to try? Email us at hello@hopculture.com with your pick.
We had a killer weekend in Pittsburgh, PA throwing our Juicy Brews Late Night fest with Cinderlands Beer Co. The beers were great, the vibes were tremendous, and we had a ton of fun testing out Cinderlands' new location in the Strip District. Stay tuned for a recap and pictures.
We tried some awesome beer at the fest from the attending breweries like Hudson Valley, Hop Butcher, and Wander. But before we left for Pittsburgh, we managed to drink some delicious brews at Hop Culture HQ. Here are five of the best beers we drank from February 25th to March 4th.
Chêne Cerise and Pêche
Our Mutual Friend Brewing Co. — Denver, CO
Sour Ale — The presentation of this beer alone was stunning. The playful label, striking clear bottle, and vibrant beer color signaled an exciting beer. The Cerise was bold and savory while the Pêche was lightly tart and refreshing. We reviewed the two beers in a longer piece so click here if you're interested in learning more.
Editor's Note: Drink some Our Mutual Friend beer at the Juicy Brews March Madness festival on March 23rd in Charlotte, NC. Get your tickets here.
It Just Does Weird Things
Hacienda Beer Co. — Bailey's Harbor, WI
New England IPA — Hacienda has consistently impressed with their hoppy beers. This was our first time trying It Just Does Weird Things and it delivered the same kind of balanced juiciness as the past few beers we've had from the Bailey's Harbor brewery. If you have the chance to try Hacienda, don't skip it.
Mārikoriko
Commonwealth Brewing Co. — Virginia Beach, VA
Imperial Stout — This "tiki stout" from Commonwealth Brewing was fascinating. I was hesitant when reading over the adjunct list, but the flavors melded together well. The Medjool date flavors came through and balanced out the sweetness of the coconut and cinnamon with warm, savory qualities. I'd recommend sipping on this 11.5% imperial stout–especially out of a fresh coconut, which I imagine is the proper glassware.
Editor's Note: Drink some Commonwealth beer at the Juicy Brews March Madness festival on March 23rd in Charlotte, NC. Get your tickets here.
Overnight Celebrity
Monday Night Brewing — Atlanta, GA
Imperial Porter — Overnight Celebrity is a rich, flavorful porter from Monday Night Brewing out of Atlanta, Georgia. Maple flavors make themselves well known alongside coffee, chocolate, coconut, and slight vanilla notes. I tend to prefer thicker, full-bodied stouts, but the thinness of this beer didn't detract from the overall experience.
New New
The Rare Barrel — Berkeley, CA
Sour IPA — We've long been fans of The Rare Barrel's intriguing and complex barrel-aged sours, but we were pleasantly surprised to try their first sour IPA. The can was beautifully designed and was the perfect visual representation of the fun beer held inside. The beer was juicy and lightly tart and, while it may not reach the level of the offerings from a brewery like Hudson Valley, it certainly delivers a great beer.
Liked this article? Sign up for our newsletter to get the best craft beer writing on the web delivered straight to your inbox.