Editor's Note:
Every week we round up the five best beers we tried that week. Have a recommendation? A beer we absolutely need to try? Email us at hello@hopculture.com with your pick.
It was business as usual for the Hop Culture team in New York City. We joined in on an exciting collaboration on International Women's Day at Fifth Hammer Brewing Co. We also spent a relaxing Saturday afternoon at Threes Brewing.
Back at HC HQ, we had a very heavy IPA week, which isn't always a bad thing, but it was nice breaking it up with a classic witbier from one of our favorite breweries. Luckily the IPAs we had were delicious. Here are five of the best beers we drank from March 4th to the 11th.
Black Currant Fruitition
Four Points Brewing — Charleroi, PA
Berliner Weisse — We had tried Four Points in the past, but we actually met Dave Barbe, the owner of Four Points, at our Juicy Brews Late Night festival in Pittsburgh. He generously shared a couple crowlers of beer with the team. After pouring the Black Currant Fruitition, I admit that I expected an unpleasant burst of lactose, something we've come across in other examples of this style. But I was pleasantly surprised to find that this was a delicious sour ale. The lactic sourness was kept in check while a lovely fruit tartness took over. I'd highly recommend seeking out this expertly made Berliner Weisse.
Infinity Gauntlet
Hacienda Beer Co. — Bailey's Harbor, WI
Double NE IPA — It's no secret that we've quickly fallen in love with Hacienda. The Bailey's Harbor brewery has continued to impress with its line of well-balanced hazy IPAs and I'm particularly fond of Smallish, a beautiful petit saison. Infinity Gauntlet is the latest beer to reaffirm our appreciation for Hacienda. It's a big, juicy double IPA that never gets out of control. And, as always, the artwork is gorgeous. If you aren't already, keep an eye on Hacienda.
40 Thieves
Zero Gravity Craft Brewery — Burlington, VT
Double NE IPA — In my opinion, Zero Gravity is synonymous with quality. Like their neighbors to the north Maine Beer Co. and Allagash, Zero Gravity consistently brews delicious and well-made beers. The Burlington-based brewery might not have the same hype factor as their friends at Foam Brewers, but their Green State Lager is one of our favorite go-to's. 40 Thieves, one of their latest releases, is a delicious old school meets new school IPA. A slightly sweet malt character is balanced by a combination of bitter and juicy hops resulting in a wonderful beer. I actually caught up with the Zero Gravity team in NYC during a 40 Thieves release event. While 40 Thieves out of a can was tasty, on draft it was excellent. As a cherry on top, the can art is an early front-runner for our favorite of the year.
Spelt Yeah!
Brouwerij West + Modern Times — San Pedro, CA + San Diego, CA
NE IPA — Speaking of excellent can art, Brouwerij West's unique and eye-catching label designs never disappoint. Neither does the beer. This collab with Modern Times was lush and drinkable. The 6% ABV meant we could enjoy a couple and the flavors managed to stay sweet without overpowering our tastebuds. As an added bonus, there were little Easter eggs under the stickers on the can. Grab a 4-pack and see for yourselves!
White
Allagash Brewing Co. — Portland, ME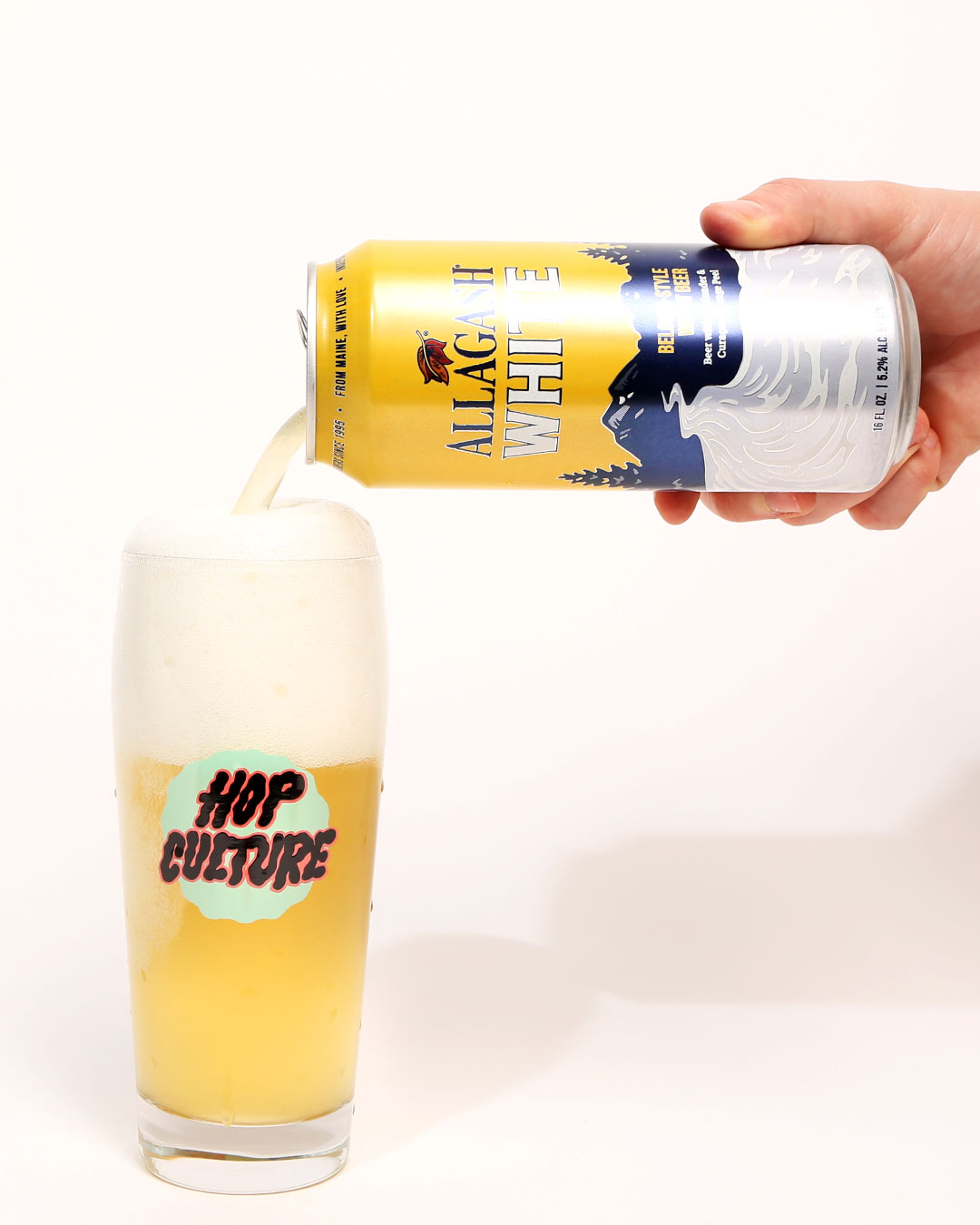 Witbier — The best beer in the country. Perhaps the world. I don't want to hear otherwise. The news that Allagash had decided to can their flagship White was a big deal and I was curious if the new packaging would have any effect on the beer. It did not. In fact, it made enjoying this phenomenal beer even easier. After a day of shooting photos of and drinking hazy IPAs, I cracked open a fresh can of White and exclaimed to the team how incredible this beer is. It was a reminder that I don't have White often enough. Hopefully that changes.
Liked this article? Sign up for our newsletter to get the best craft beer writing on the web delivered straight to your inbox.