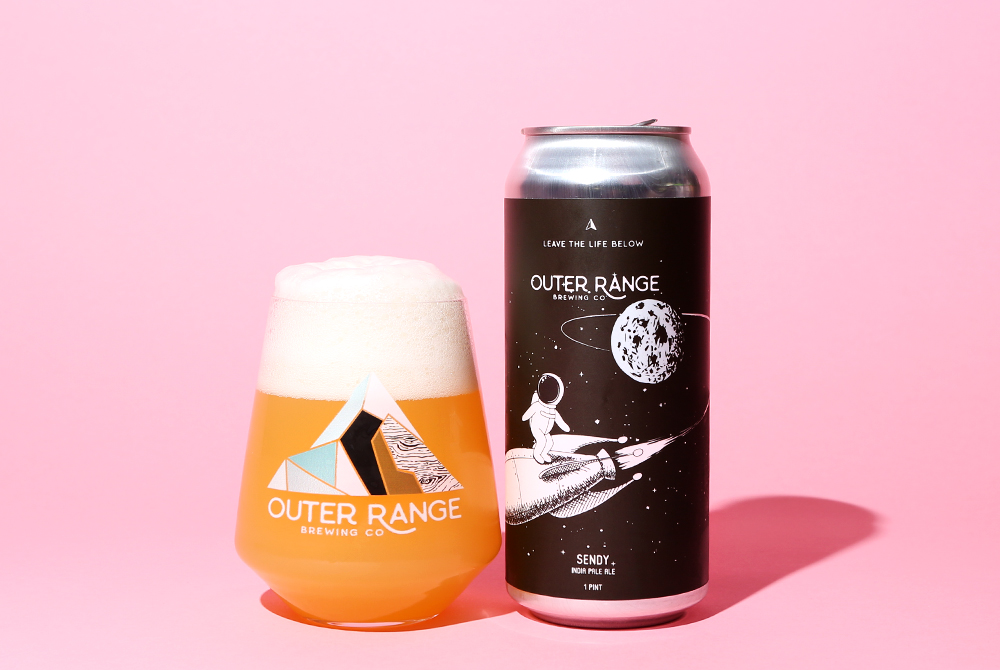 Editor's Note:
Every week we round up the five best beers we tried that week. Have a recommendation? A beer we absolutely need to try? Email us at hello@hopculture.com with your pick.
As quarantine drags on, we're trying to visit our favorite local spots as frequently as possible. Kenny has his stroll to his local coffee spot, I'm getting burritos every Saturday from my favorite tex-mex joint, and Grace is stocking up at the brewery with her brand new growler. Getting out into the neighborhood (safely) is ideal because it allows us to support the businesses we love and gives us a chance to get a bit of fresh air.
And once we acquire all that local beer, we drink. We've each been enjoying some delicious beer at home. Here are five of the best beers we drank from April 27th to May 4th.
Many of the breweries mentioned below are shipping beer–both locally and nationally. Check TapRm or Drizly to see if they're providing local delivery and check out one of our favorite delivery services – Tavour – to see if their beer is available nationally.
Sahara
The Eihgth State Brewing Co. + Mostra Coffee — Greenville, SC + San Diego, CA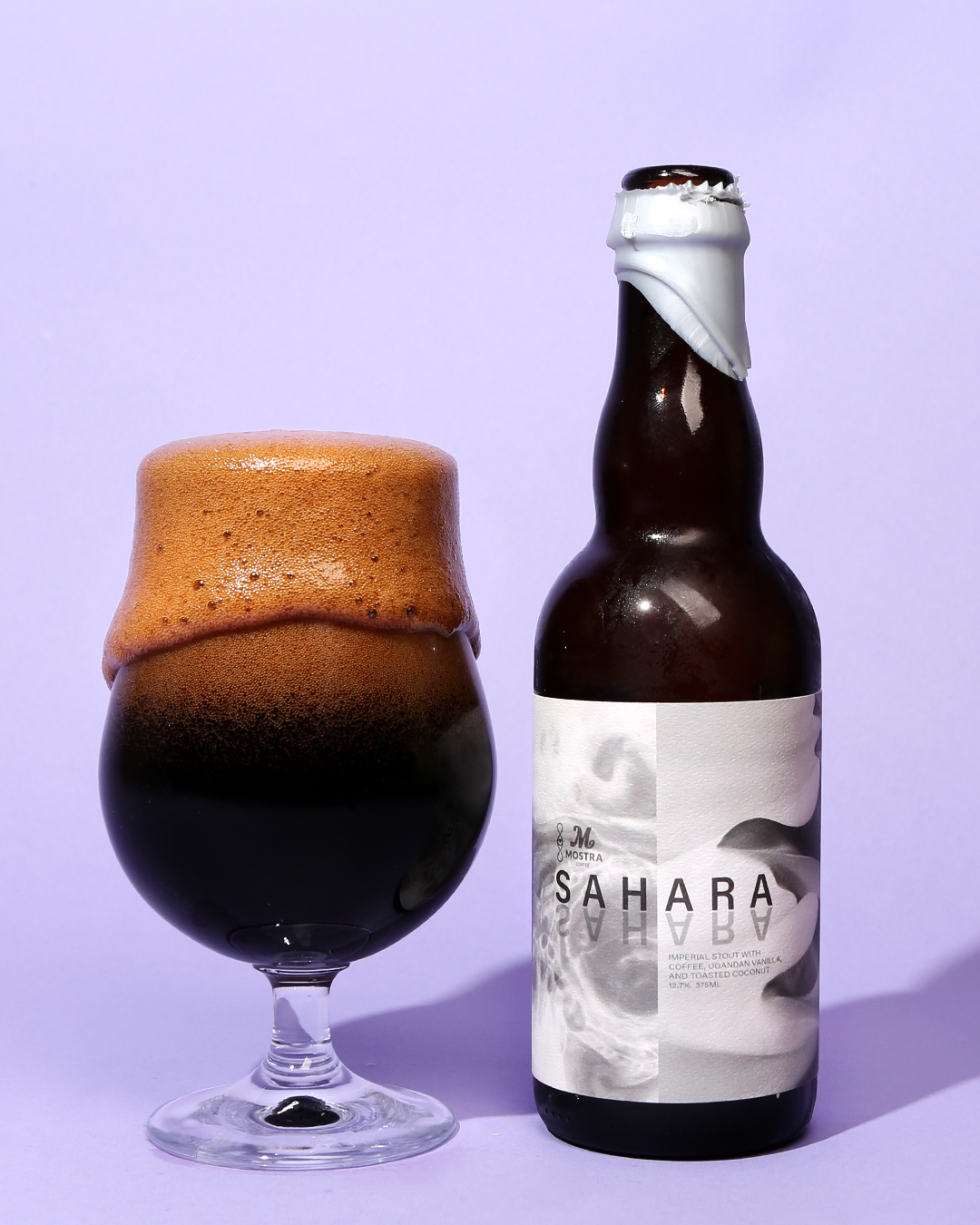 Imperial Stout — The Eighth State goes over the top in the best ways. For Sahara, they teamed up with the coffeeheads at Mostra for a rich, decadent imperial stout oozing with creamy vanilla and coconut flavors. Somehow it wasn't overly sweet, but it still satisfied our cravings for a delicious dessert.
Pear Cobbler J.R.E.A.M.
Burley Oak Brewing Co. — Berlin, MD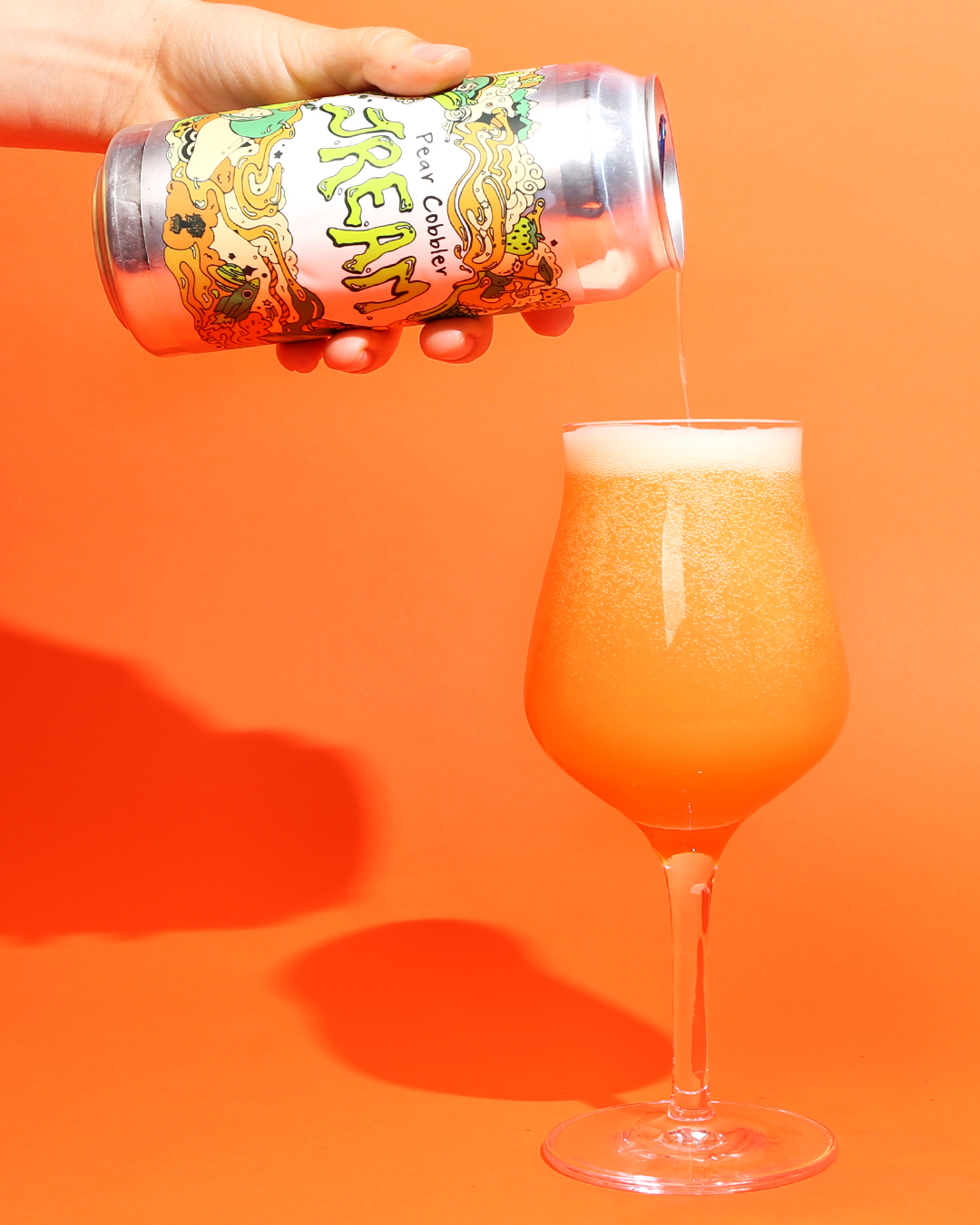 Fruited Kettle Sour — Speaking of delicious dessert, Burley Oak have once again tricked us into thinking they are a bakery. Pear Cobber J.R.E.A.M. mimicked the flaky crush and tart juiciness of our favorite cobblers. Green apple, ripe pear, cinnamon, and crisp bread flavors melded together perfectly in this beer. We couldn't help but reach for seconds.
Coconut Crown
Horus Aged Ales + Three Chiefs Brewing Co. — Oceanside, CA + Los Angeles, CA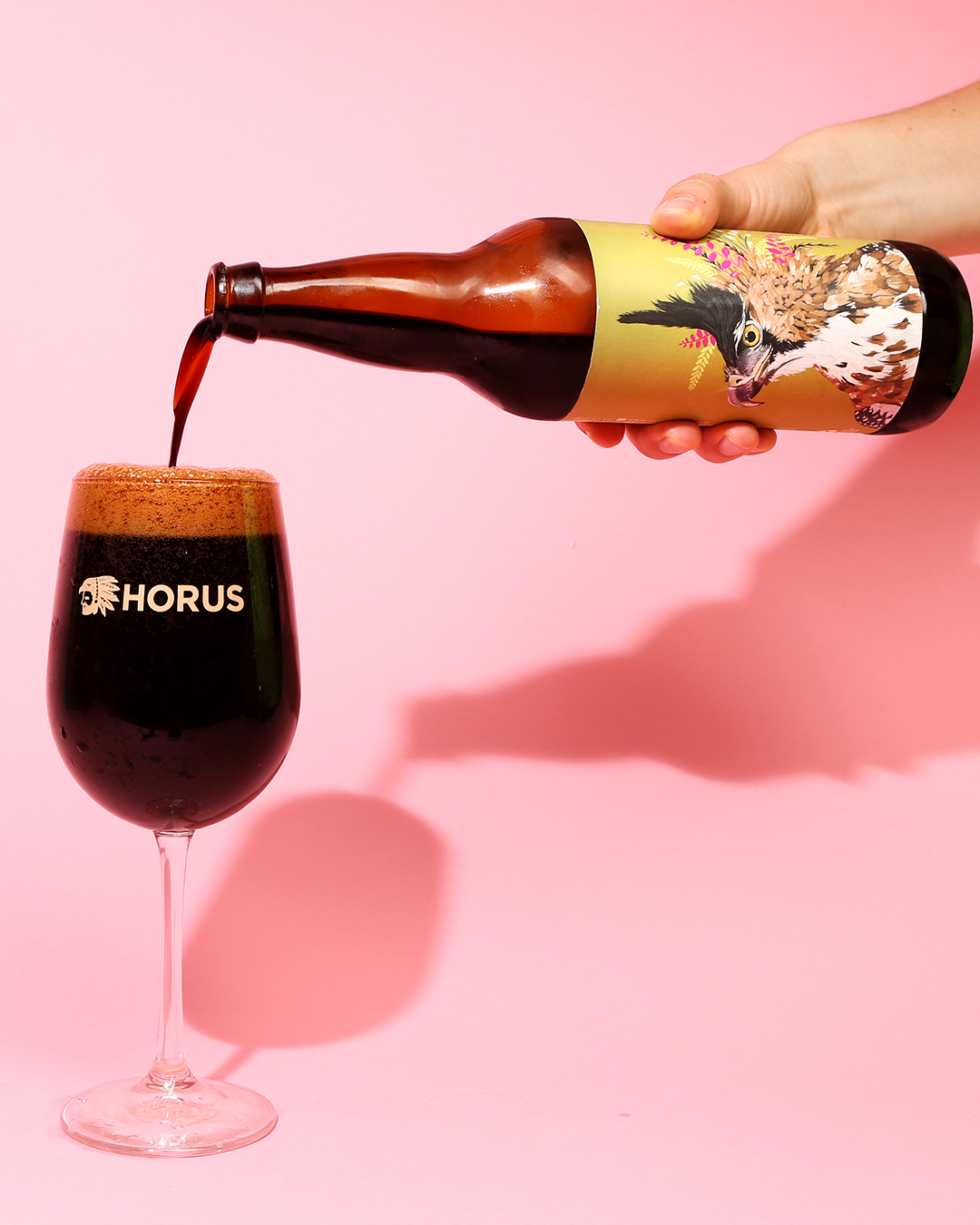 Pastry Stout — We've said it before but Horus Aged Ales is a master in flavor. Founder Kyle Harrop currates a laundry list of adjuncts that almost always blend together neatly for a well-rounded, yet explosive final product. The same is true in Coconut Crown, a collaboration with Three Chiefs. This beer was brewed with just about every coconut product. Coconut candy, coconut syrup, coconut water, desiccated coconut, shredded coconut, and toasted coconut. Was all of it necessary? I couldn't tell you. What I can say is that this beer delivered exceptionally well on the promise of huge coconut flavors. And I was instantly in love.
Carlsbad Crush
Burgeon Beer Co. — Carlsbad, CA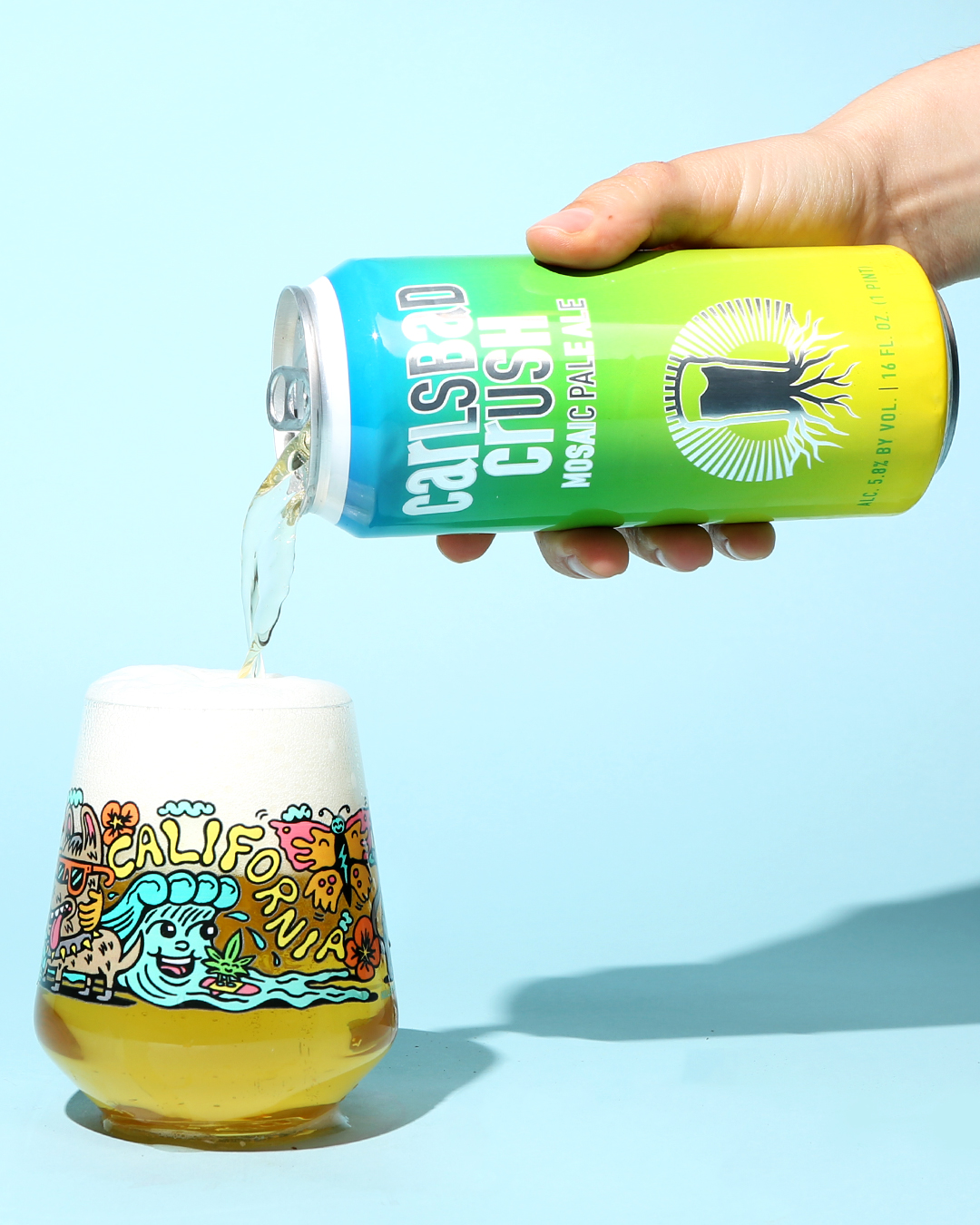 West Coast Pale Ale — On the lighter side, we have Carlsbad Crush, a West Coast Pale Ale from Burgeon Beer Co. Gentle and sessionable in its approach, this beer had zesty and piney flavors that tasted like a refreshing spritz. It was perfect for a warm spring day and the only thing that could improve it would be sipping it poolside.
Sendy
Outer Range Brewing Co. — Frisco, CO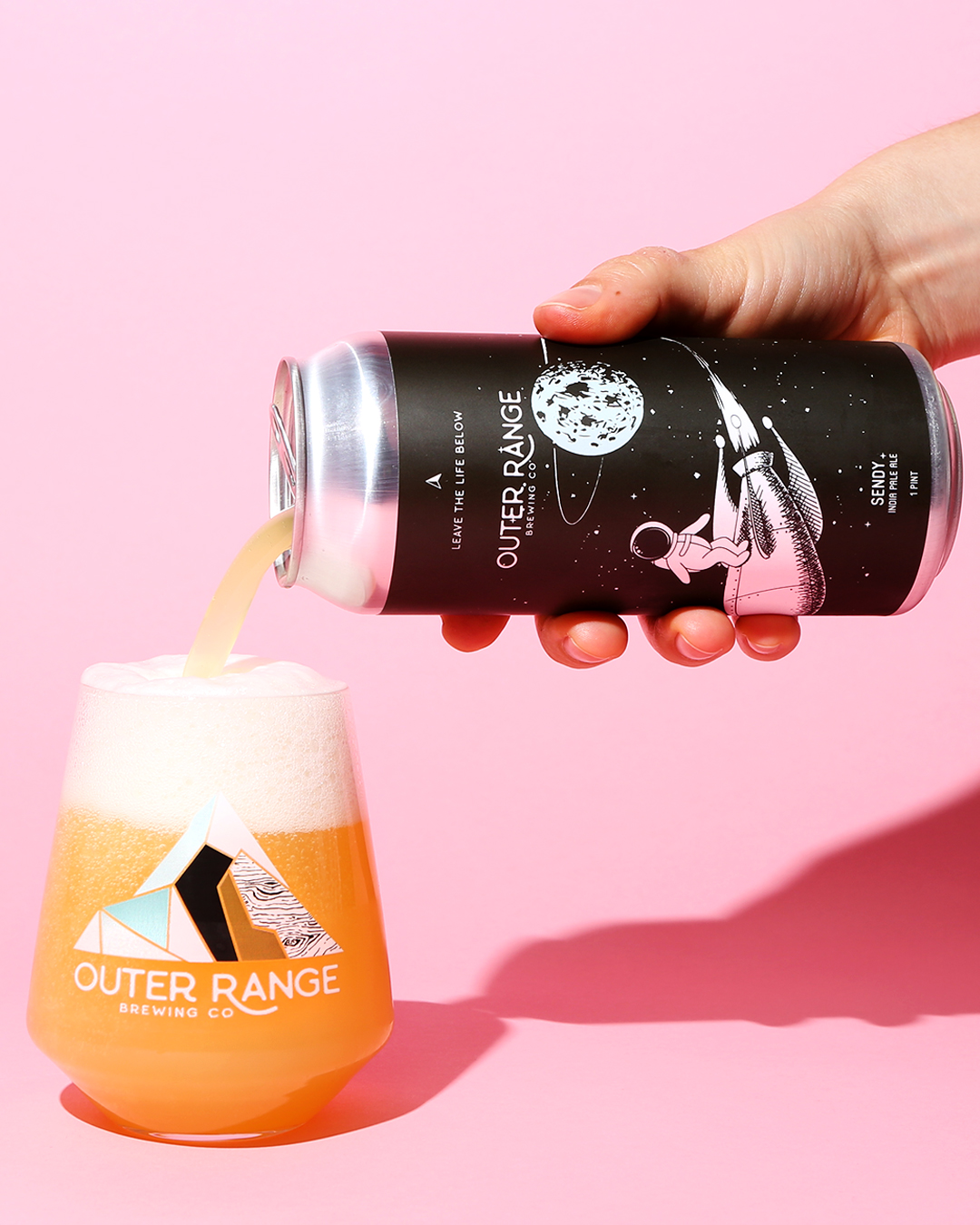 American IPA — Outer Range manages to excel with nearly every hoppy beer we try. Sendy, brewed with Citra, Mosaic, and Nelson hops, felt balanced and flavorful. Like riding a pleasant wave of citrus and pine flavors that never throttles you but carries you gently back to shore.
Liked this article? Sign up for our newsletter to get the best craft beer writing on the web delivered straight to your inbox.