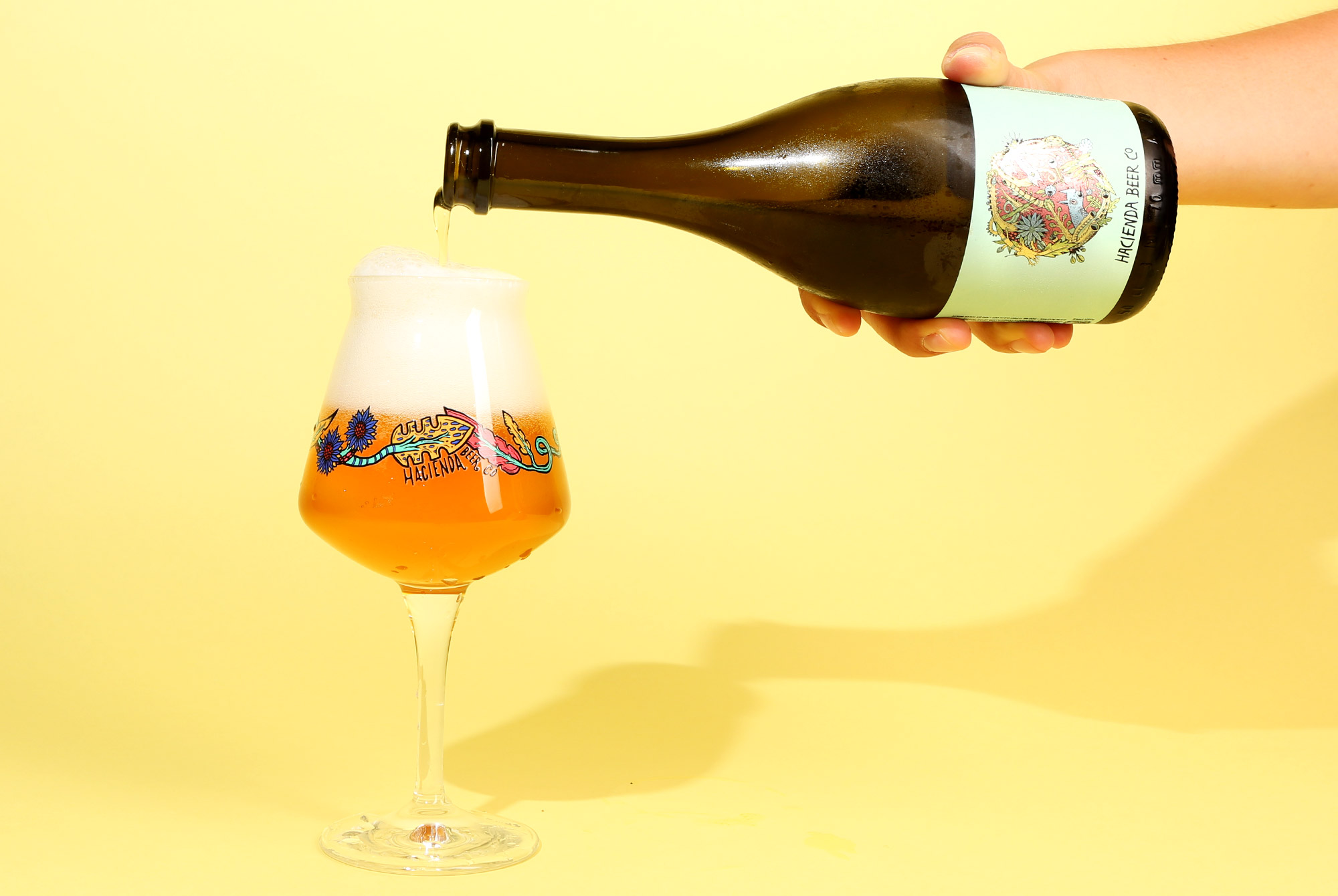 Editor's Note:
Every week we round up the five best beers we tried that week. Have a recommendation? A beer we absolutely need to try? Email us at hello@hopculture.com with your pick.
If a theme made itself known in this week's selection, it was versatility. All of the beers mentioned are excellent on their own or work within the context of the meal. The Hacienda saison belongs next to a charcuterie and cheese plate. Small Hold is your main course. Sip on the light lager while you're cheffing it up in the kitchen. And close it all out with flan and a pastry stout for those with the sweetest of teeth.
Plus, I happened to share most of these beers around the table with friends. It was a pleasant reminder that beer is a social drink and worth enjoying with good company.
Without further ado, these are five of the best beers we drank from August 12th to the 19th.
Cowboy Poet
Archetype Brewing Co. — Asheville, NC
Lager — I'm a sucker for some Southwestern iconography; put a cactus on something and I'll give you a "Yee-Haw." So, this lager from Archetype definitely had a leg up on the competition. Plus, the Asheville-based brewery included a cowboy haiku on the back. Thankfully, the beer lived up to the stellar presentation. Mind you, this isn't a particularly fancy beer. But, it delivers a crisp, refreshing lager that is perfect for late summer days.
Hidden Bridges
Amalgam Brewing — Denver, CO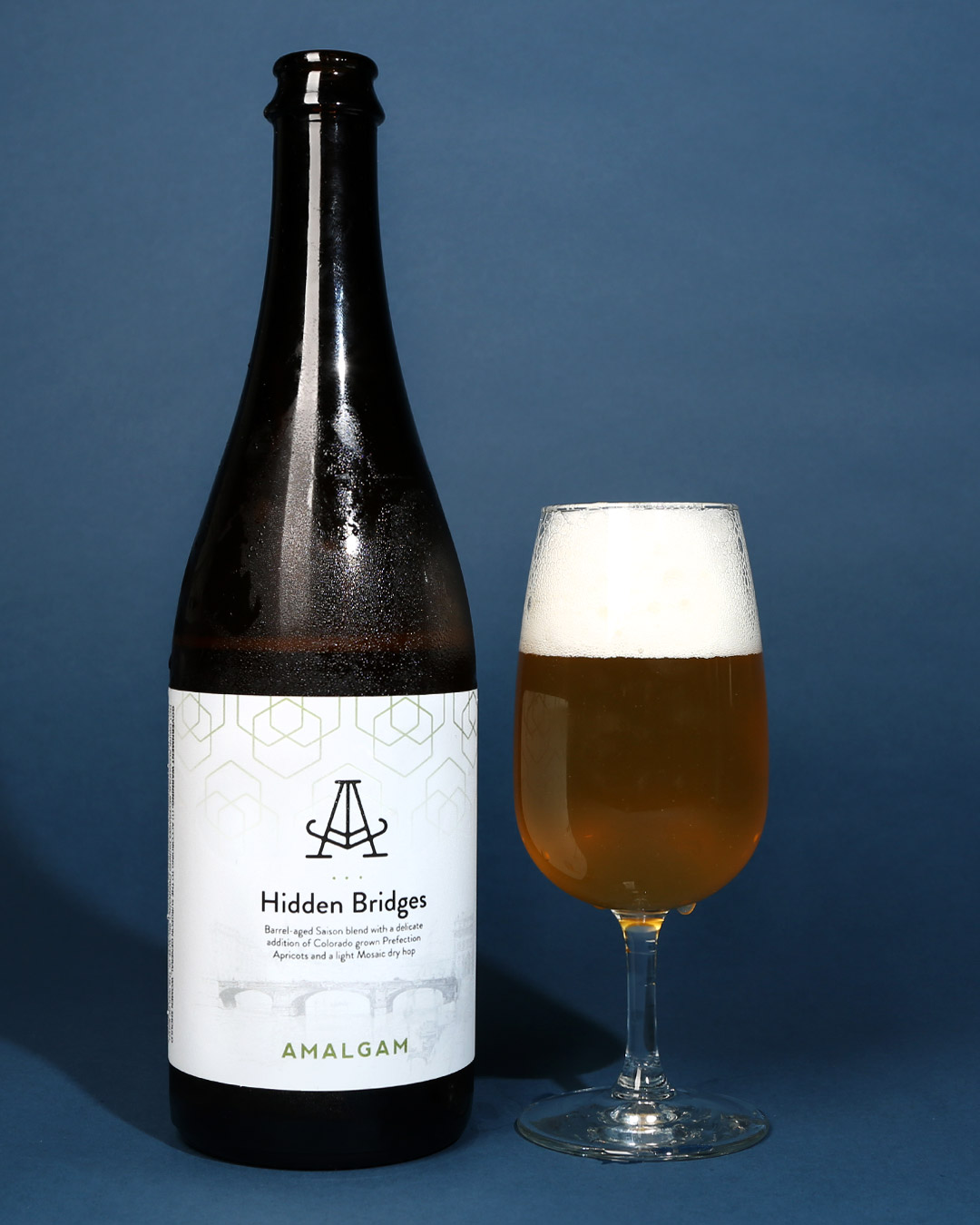 Barrel-Aged Saison — In case you aren't aware, Amalgam is fantastic. Denver, Colorado's hidden gem brewery produces some of the most nuanced and exquisite sour beers in the country, let alone the state. Hidden Bridges was a delightfully tart saison with apricots and Mosaic hops. The final product is a dry beer with beautiful apricot flavors and a dryness that's almost "dusty" or earthy, perhaps owing to the Mosaic dry-hop additions. Ultimately, it was a fantastic beer that I managed to share with a few friends on a Thursday evening: the perfect night.
Small Hold
Our Mutual Friend Brewing Co. — Denver, CO
Table Beer — I have a soft spot for highly drinkable table beers. This example of the style from Our Mutual Friend in Denver, CO was beautiful. Exceedingly light–while still flavorful–Small Hold is a perfect beer to enjoy on its own or alongside a meal. In fact, a glass of Small Hold paired with my crispy veggie rice bowl this week was sublime. The beer was gentle and had pleasant citrus notes beside a crisp profile that elevated my dinner.
Bushwacker! Rye Caramel
Listermann + Bhramari — Cincinnati, OH + Asheville, NC
Pastry Stout — While the last two beers were tender, this one is all power–though in a carefully crafted way. Bushwacker! Rye Caramel had decadent chocolate and caramel notes that became more prominent as this beer warmed up. Like others in the category, this pastry stout was sweet though it managed to refrain from diving headfirst into the sugar-water territory. It was a dessert in a glass and I'm not complaining.
There Is No Other Way
Hacienda Beer Co. — Baileys Harbor, WI
Gin Barrel-Aged Saison — Rounding out our list we have a gorgeous beer from a brewery that never ceases to impress. Hacienda's gin barrel-aged saison There Is No Other Way is lovely; lime zest and pepper flavors sing with each sip. Plus, the gin barrels add depth to this beer that takes it from great to outstanding. Light botanical notes pop up here and there, but the predominant characteristic is deliciously dry. Enjoy solo or with a hearty cheese plate.
Liked this article? Sign up for our newsletter to get the best craft beer writing on the web delivered straight to your inbox.