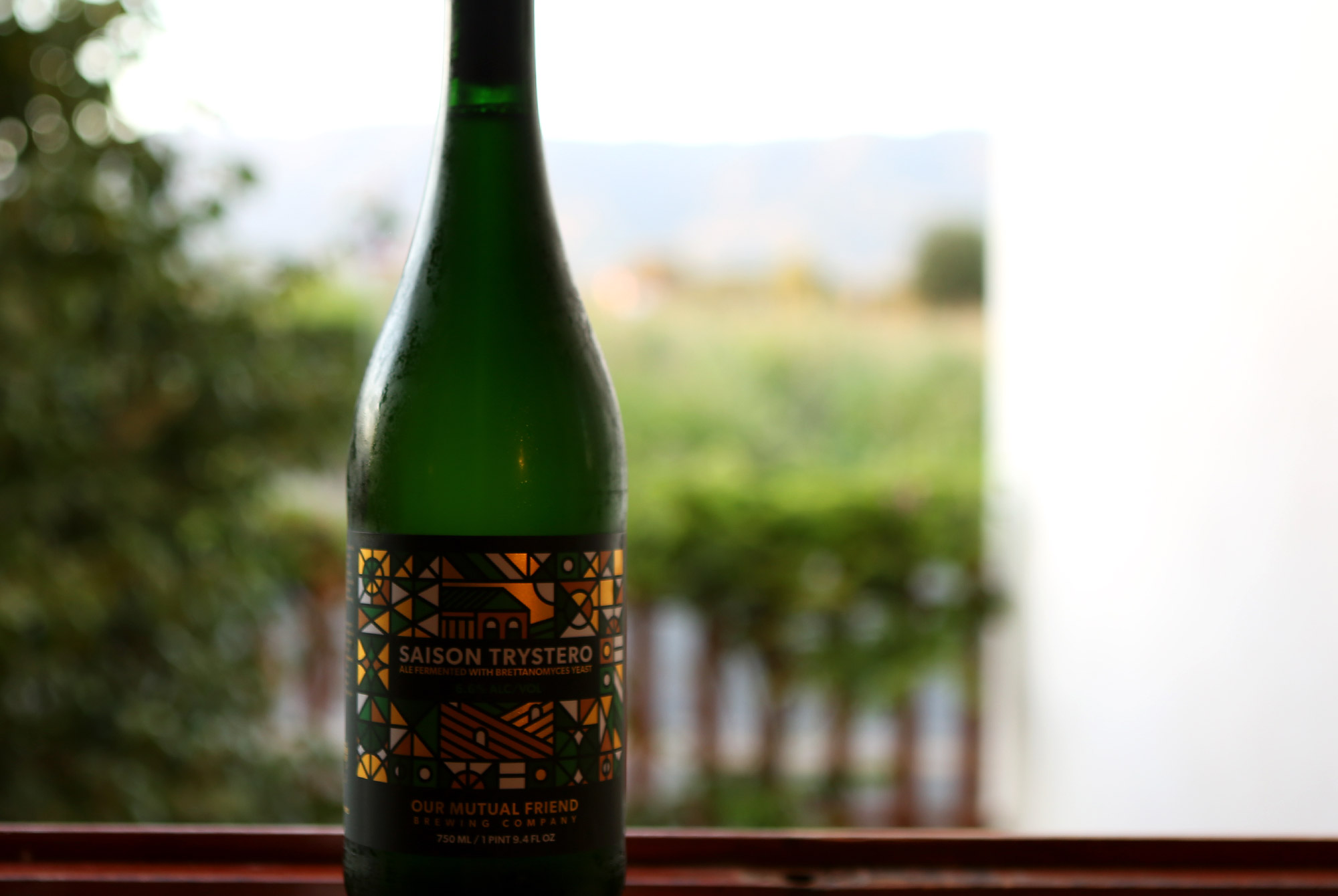 Editor's Note:
Every week we round up the five best beers we tried that week. Have a recommendation? A beer we absolutely need to try? Email us at hello@hopculture.com with your pick.
After about a week of traveling in Italy on vacation, I am finally back home at Hop Culture HQ. Although I drank more wine than perhaps any other beverage, I'm happy to report that Italy's nascent beer culture is growing. There are some innovative and creative craft breweries creating exciting new beers and folks are thirsty to try unique creations; I brought a small sampling of American beers to share with friends and they were thrilled!
So let's jump into this week's best beer. There happens to be a healthy selection from Colorado breweries. Who knew the Rocky Mountain state made such great beers! These are five of the best beers we drank from September 2nd to the 9th.
Solera Saison
Westbound & Down — Idaho Springs, CO
Saison — This was an exquisite representation of the saison style. Westbound & Down managed to pack in a beautiful yeast character full of barnyard funk and fresh grass flavors. This was in fact the first bottle popped in Italy and was shared over a hearty lunch of lasagna and fresh greens. I'm not sure if Westbound & Down planned to pair their saison with an Italian midday meal, but it works perfectly.
Wooden Spoon & Whisk
Wiley Roots Brewing Co. — Greeley, CO
Imperial Milk Stout — Remember licking the spoon after baking chocolate cookies or brownies? Well add some booze and you've got Wooden Spoon & Whisk. Fudgey and warm, this imperial milk stout from Wiley Roots is dessert in a 16 oz. can. It's dangerously thick, almost too much so, but the vanilla note pleasantly breaks up the rich chocolate flavors. Enjoy on its own or pour straight onto a bowl of ice cream.
Saison Trystero
Our Mutual Friend Brewing Co. — Denver, CO
Saison — Another bottle that made it across the Atlantic, Saison Trystero was a fantastic farmhouse ale to share. It was lovely and balanced, offering bright citrus and funky hay notes in the taste. It felt both raw and carefully constructed offering wild notes and gentleness. We enjoyed this bottle alongside a plate of spaghetti in a white wine sauce and scungilli. It was a wonderful combination.
Hall Pass
Ingenious Brewing Co. — Humble, TX
Kölsch — As the throwers of Juicy Brews beer fests, we sample our fair share of palate-wrecking New England IPAs and fruited sours. And Ingenious Brewing happens to be among the top tier of juicy beer producers. But, they gave us a pass and let us have a refreshing kölsch. One would expect that the mad scientists of Ingenious might try something left of center and crazy with this refreshing ale. But, they brewed a basic Kölsch, and it's exactly what we needed.
Smarty (Sunny B)
Ingenious Brewing Co. — Humble, TX
Berliner Weisse — On the other end of the spectrum, we have this tart sour ale from Humble, Texas. Smarty (Sunny B) is a fruited Berliner Weisse with blood orange, pineapple, and grapefruit. It's a reminder that Ingenious doesn't stay in the "crispy boi" realm for too long. Smarty (Sunny B) is pure juice, with flavorful citrus and tropical fruit taste. It's fairly tart but would make for a fine brunch mimosa substitute if you're feeling frisky.
Liked this article? Sign up for our newsletter to get the best craft beer writing on the web delivered straight to your inbox.