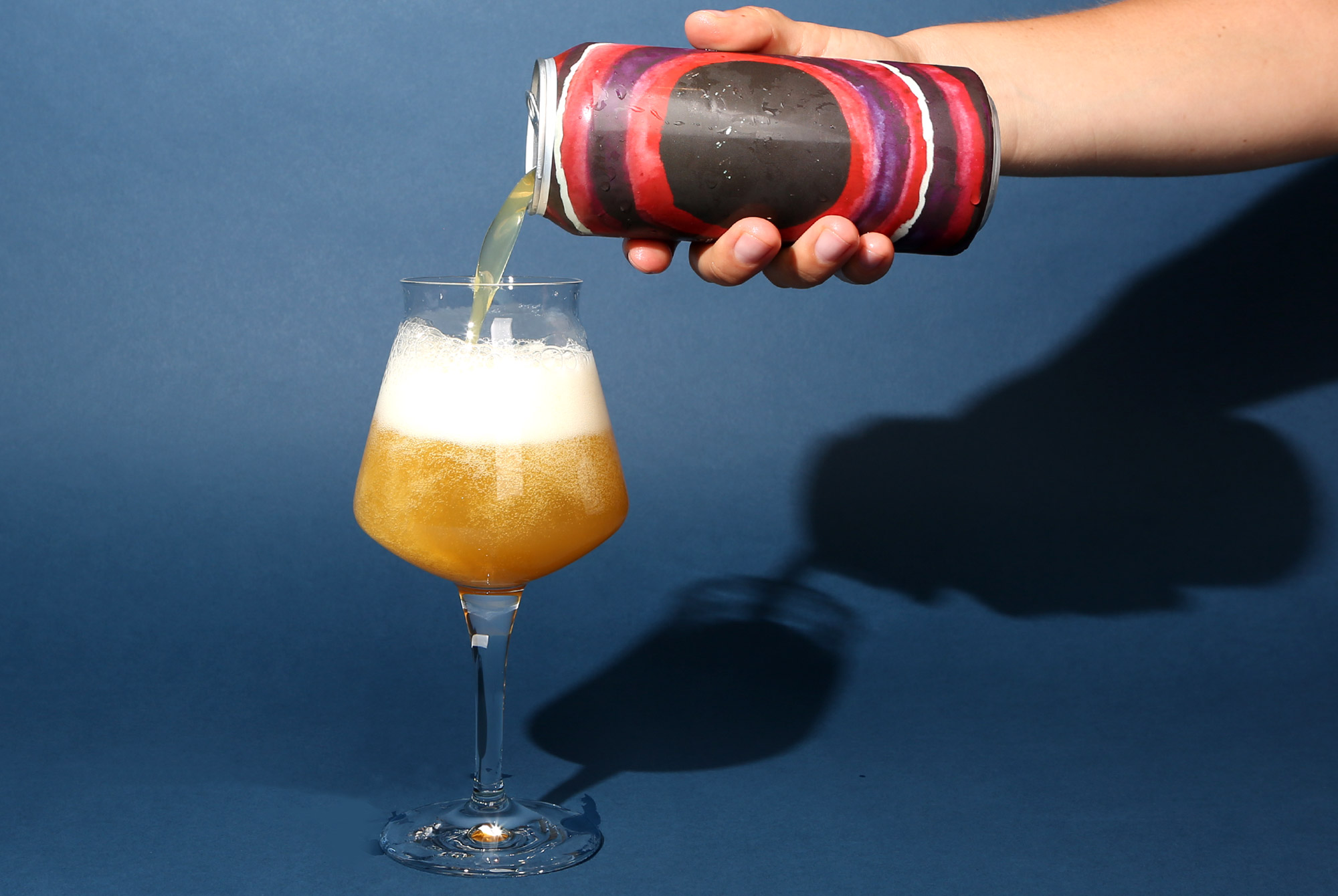 Editor's Note:
Every week we round up the five best beers we tried that week. Have a recommendation? A beer we absolutely need to try? Email us at hello@hopculture.com with your pick.
Wow. What a weekend. The Hop Culture team just returned home after a whirlwind trip to Denver. We worked hard at the Great American Beer Festival and partied hard at Our Mutual Friend Brewing Co., Noble Riot, and The Wolf's Tailor. Plus, we helped celebrate our collaboration beer and glass at Black Project.
We had some wonderful beers over the weekend including Festbier from Our Mutual Friend, a delicious stout from Tripping Animals, and, of course, our collab beer Hop Culture v Black Project, but we also enjoyed some great beer at Hop Culture HQ. These are five of the best beers we drank from September 30th to October 7th.
Psychomantic Cult Worship
Foreign Objects — New Paltz, NY
New England IPA — The New Paltz-based contract brewery Foreign Objects has somehow nailed both traditional German lagers and progressive IPAs. It might appear that these two styles have nothing in common–one is typically subtle while the other typically belligerent–but Foreign Objects bridges the gap in the gentle and soft mouthfeel of their beers. Psychomantic Cult Worship has juicy melon and wine grape notes resting atop a pillowy malt bill. A beer worthy of cultish worship.
Kaboom Candy: Pomegranate Blueberry
Grist House Craft Brewery — Pittsburgh, PA
Fruited Sour — Do not seek subtlety in a beer named 'Kaboom Candy;' this is all explosion. It's extremely sweet with a touch of tartness and is yet another beer that could be easy to turn one's nose up at if it weren't so damn fun. Sure, the color looks like a liquified jolly rancher and it tastes like starbursts and fruit roll-ups, in the best way possible. Plus, I doubt I could have more than one without a palate-cleansing lager, but that one glass of Kaboom Candy is pure child-like joy.
Arlo
Shacksbury — Vergennes, VT
Cider — Arlo, Shacksbury's take on a Basque cider, is accessible and refreshing. There's a pleasant dryness and tart flavor with a hint of naturally occurring sweetness. Plus, the 12 oz. can makes Arlo an easy-drinking companion to any meal. Or, if you're feeling bold, work it into your next Italian spritz. Get funky with it.
Fluffy
Almanac Beer Co. + Seapine Brewing Co. — Alameda, CA + Seattle, WA
Double Milkshake IPA — Fluffy is perhaps the best way to describe this amazing collaboration between Almanac and Seapine. It's full of tropical and citrus juice notes, plus a creamy mouthfeel (though not in a gross milky way, despite the addition of lactose). It's one of the better examples of a "milkshake" IPA in that it doesn't leave you heavy and fatigued like an actual milkshake. It's soft and fruity and an absolute delight.
State of the Art: NY Farm DIPA
Industrial Arts Brewing — Garnerville, NY
Double New England IPA — One of the most recent additions to Industrial Arts' series of small-batch experimental releases, the NY Farm DIPA features a soft grain bill and bright, juicy hops. The result is a delicious, mouth-watering hazy double IPA that pulls you in for another sip. It's a superb beer from the brewers of Wrench, arguably one of the most consistently solid New England IPAs available.
Liked this article? Sign up for our newsletter to get the best craft beer writing on the web delivered straight to your inbox.