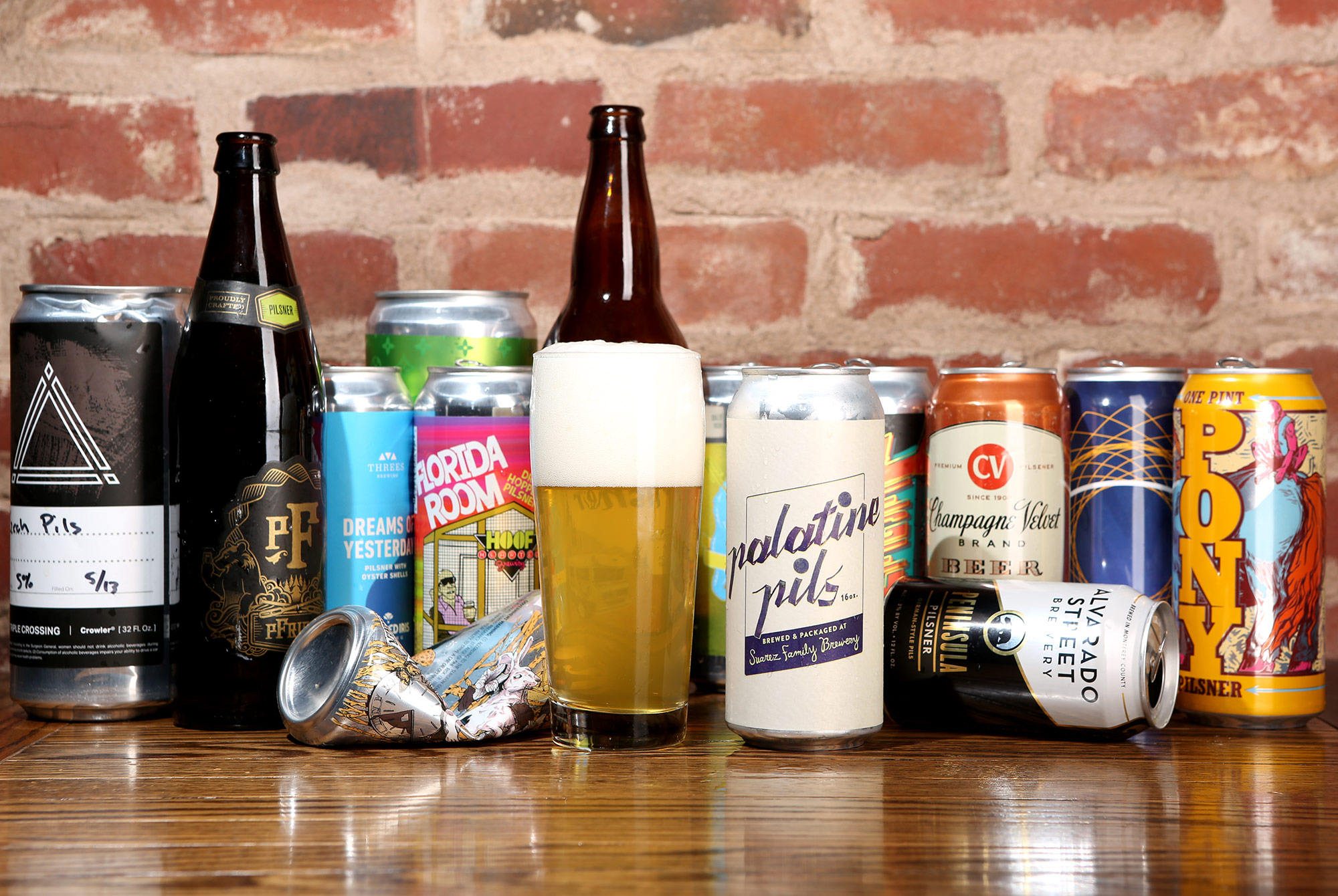 Photography by J. Travis Smith
It's officially the summer of pilsners. Forget dank and juicy triple IPAs, don't give me your quadruple-fruited sours, and get that stout out of your hand! It's lager season, baby. I'm talking about crisp, crushable brews. After drinking a ridiculous amount of IPAs at Juicy Brews, all I want is a light, crackery lager, hopefully brewed with Noble hops.
Because we've come across some excellent lagers recently, *cough* Suarez Family Brewery *cough,* we decided to host a blind tasting, asking breweries around the country to send in their best packaged pilsners. We hosted the tasting at one of our favorite beer bars in the city, As Is, and the Hop Culture team was joined by guest tasters Benjamin Pratt and Brandon Duff, the co-founders of As Is, as well as Katarina Martinez, the owner and head brewer of Lineup Brewing.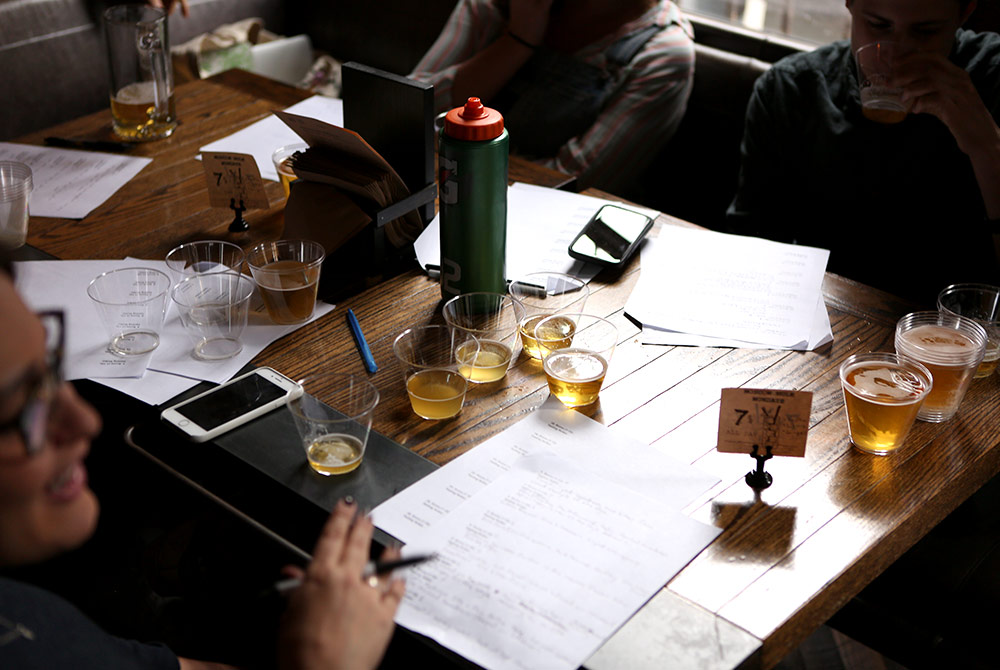 Each beer was tasted blind and given a rating from 1 to 10. The scores for each beer were then averaged and are ranked below:
30. Edgeworth, 4.8% ABV
Idle Hands Craft Ales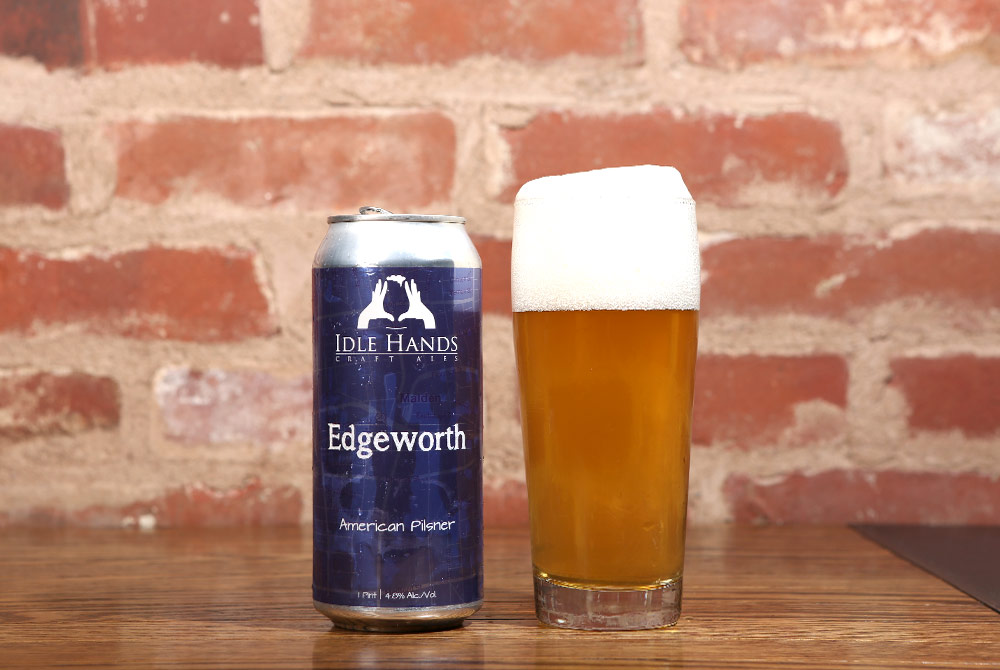 Malden, MA
Edgeworth is Idle Hands Craft Ales' take on an American pilsner. "It's designed to have American flavors, but still be a continental beer," shared Chris Tkach, the brewery's founder. Tkach admitted that he didn't initially want to brew a pilsner at Idle Hands, but the rest of his team convinced him. Now, he loves the style and models his own pilsners after his favorites like Pivo Pils.
29. Prima Pils, 5.3% ABV
Victory Brewing Co.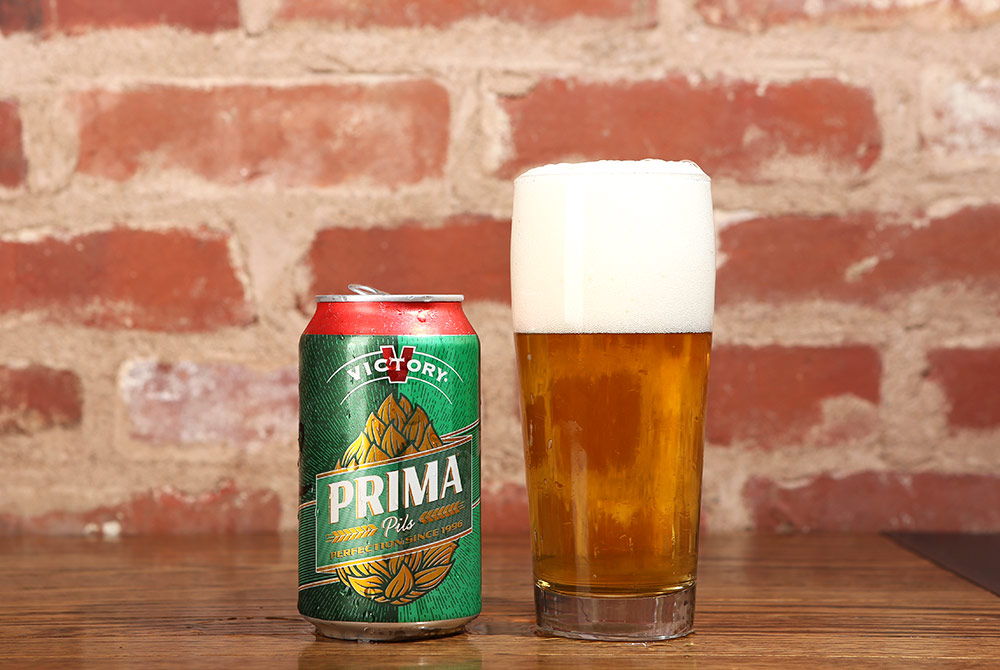 Downingtown, PA
Prima Pils is often considered a classic pilsner, but it didn't resonate with our panel. Some of the judges found it sharply bitter and a little metallic. Of all the beers we ranked, Prima is one of the most widely distributed… perhaps it spent a little too much time in the can?
28. Pony, 5.5% ABV
Half Acre Beer Co.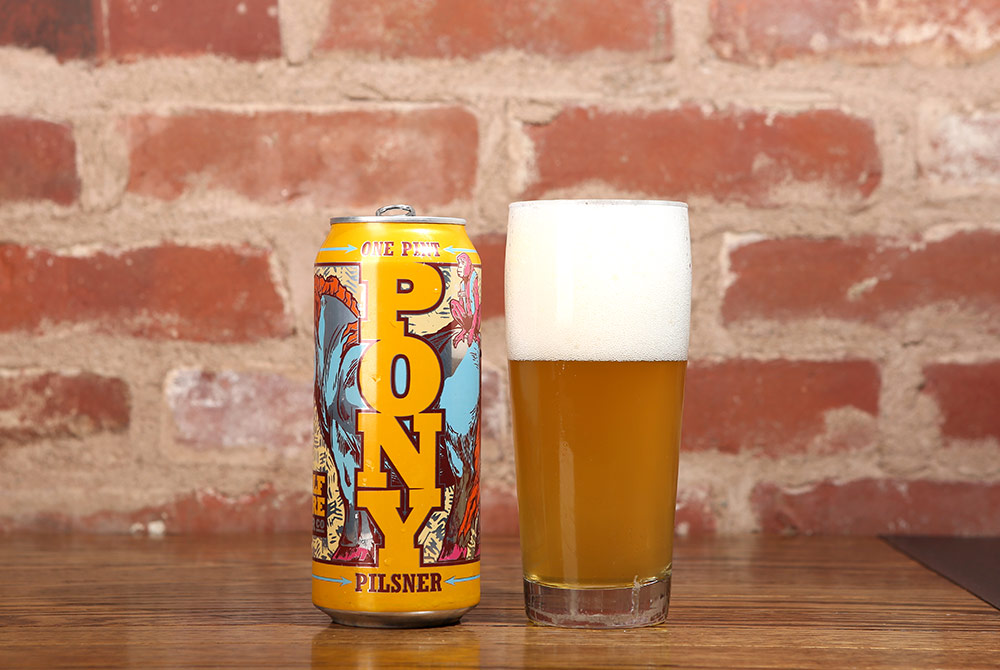 Chicago, IL
Half Acre is perhaps most well known for its Daisy Cutter Pale Ale, a crisp, hoppy take on the style. However, most of our judges didn't think this German-style pilsner found the right balance of malt and hops.
27. Pearl Snap, 5.3% ABV
Austin Beerworks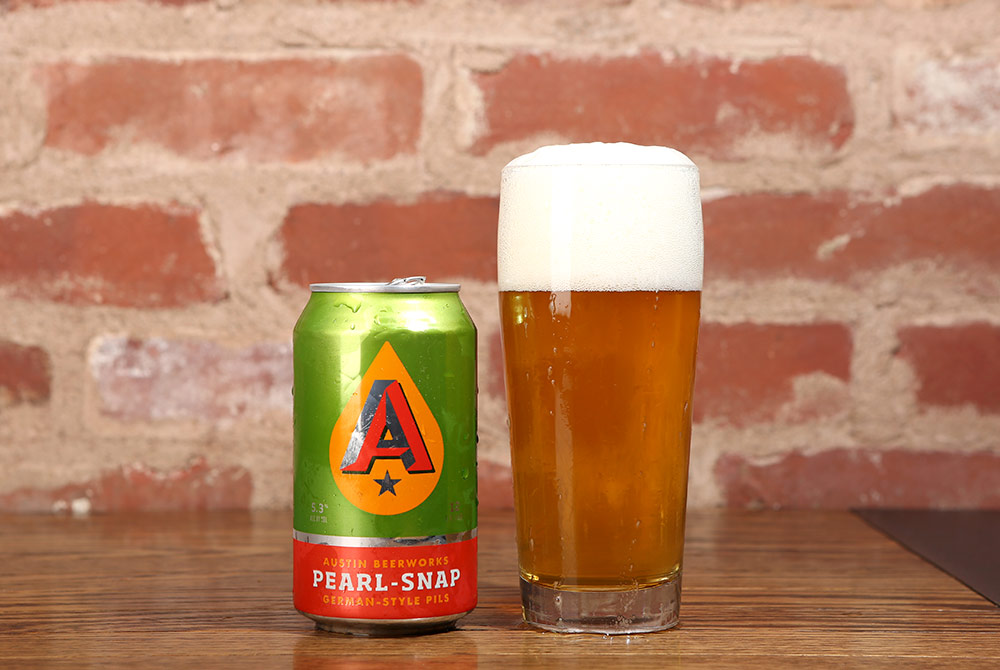 Austin, TX
This German Pilsner from Austin Beerworks had a dark malt quality that imparted "muddy" and "dank, earthy" flavors.
26. Legend Has It, 5.5% ABV
Creature Comforts + Interboro + Run the Jewels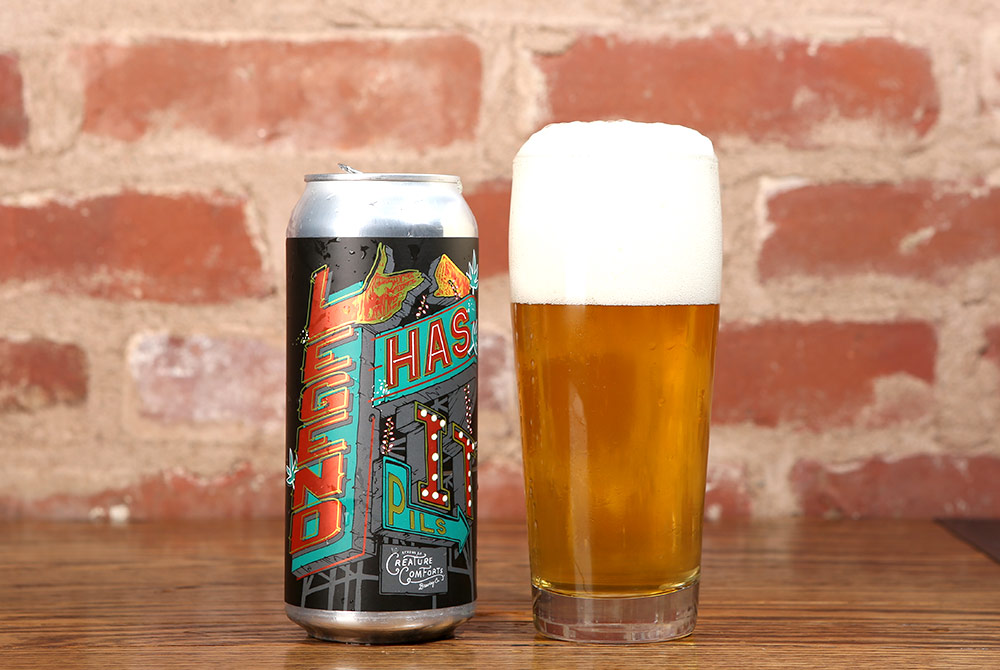 Athens, GA
Another collaboration between the hip-hop duo Run the Jewels and a craft brewery — this time, El-P and Killer Mike synced up with Athens' Creature Comforts for a dry-hopped pilsner. However, with strong and dank hoppy notes, this one definitely didn't feel like a pilsner. That shouldn't come as a surprise though, when RTJ wanted their last beer to "smell like weed."
25. Shadowclock, 5.5% ABV
Burial Beer Co.
Asheville, NC
We're a big fan of the artwork from this Asheville brewery; however, our judges noted that Burial's Shadowclock was a more malt-forward pilsner with a slightly sweet taste that masked the hop notes.
24. Prince of Pilsen, 5% ABV
Three Taverns Craft Brewery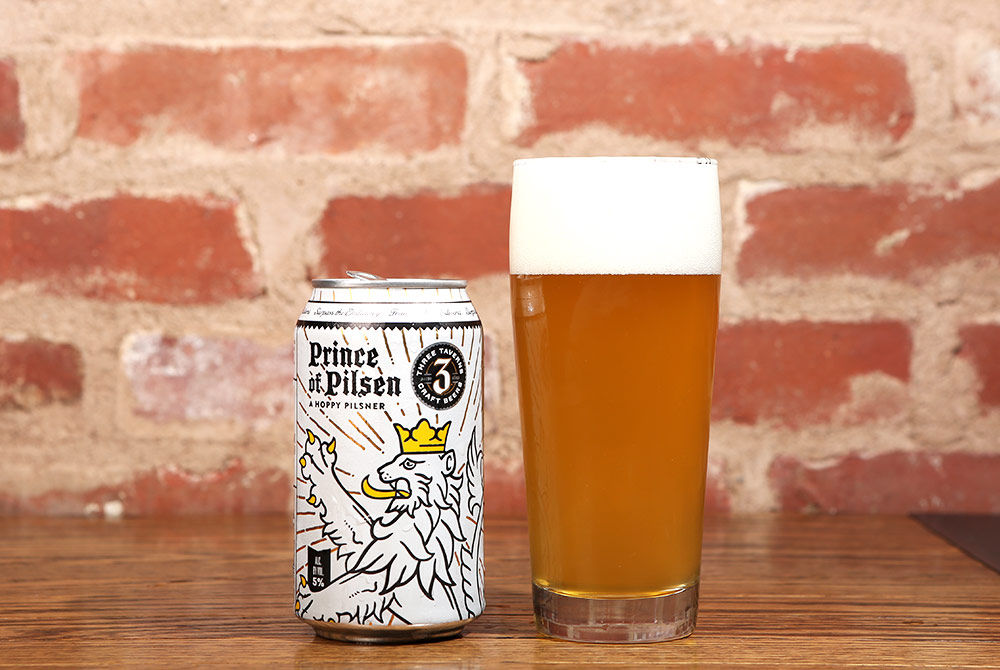 Decatur, GA
Prince of Pilsen from Three Taverns had a floral flavor and aroma. One of our judges noted that it remained drinkable despite a sharp, bitter finish.
23. Champagne Velvet, 5.5% ABV
Upland Brewing Co.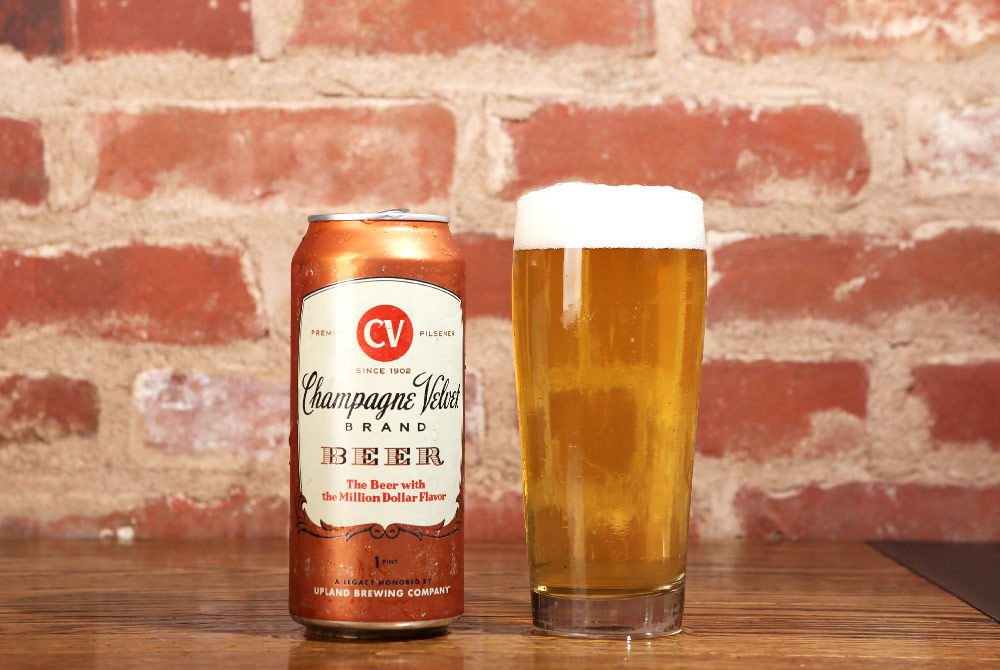 Champagne Velvet was certainly soft like velvet. One judge noted that it "went down like water" and another that it was "smooth like a marshmallow." Plus that retro can is pretty sick.
Bloomington, IN
22. Sunnyside Dweller, 5.5% ABV
Ocelot Brewing Co.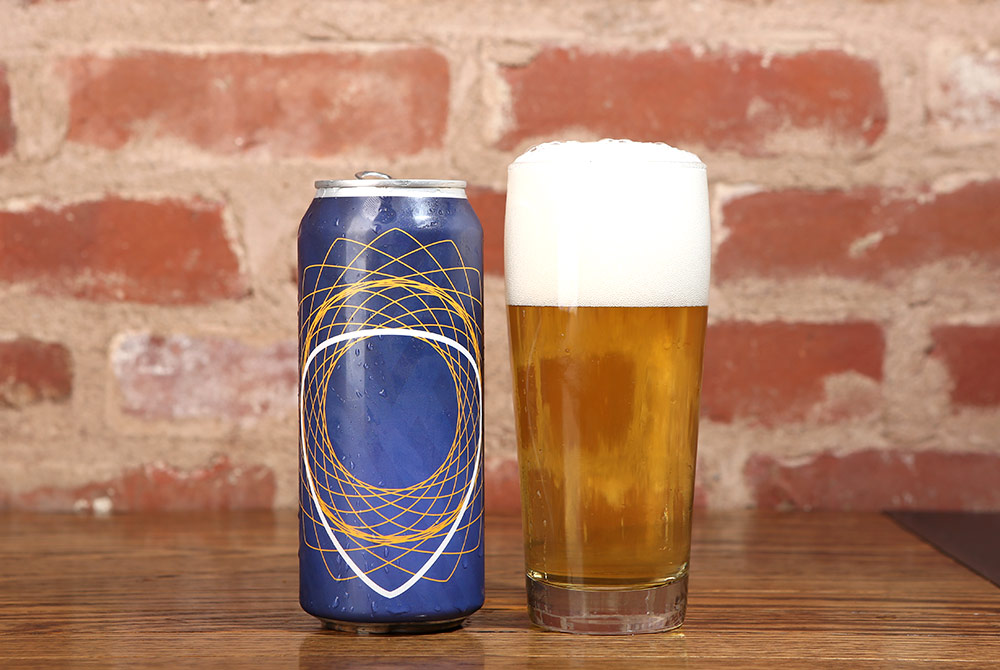 Dulles, VA
Most of the judges agreed this was a perfectly easy-going pilsner. It was light with notes of freshly baked biscuits and a solid hoppiness. One judge remarked that they "would crush this on the beach… hard."
21. Pilsner, 4.9% ABV
pFriem Family Brewers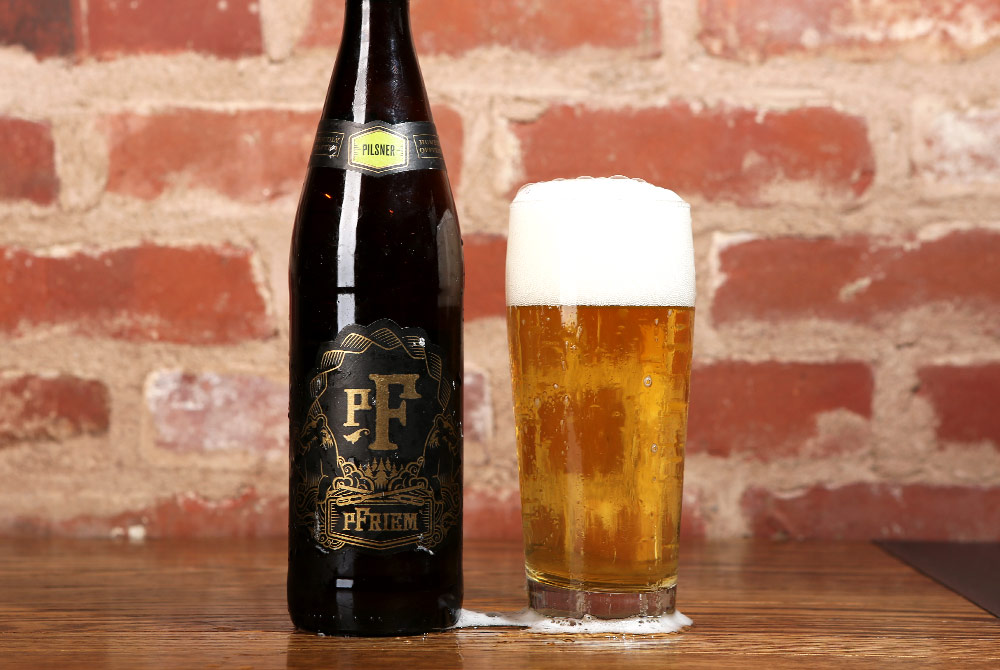 pFriem Pilsner is a classic end-of-the-day beer at Hop Culture HQ. The Czech style pilsner is light and dry. The flavors are relatively muted but it's still a very refreshing brew.
Hood River, OR
20. Mosaic Pils, 4.7% ABV
Castle Island Brewing Co.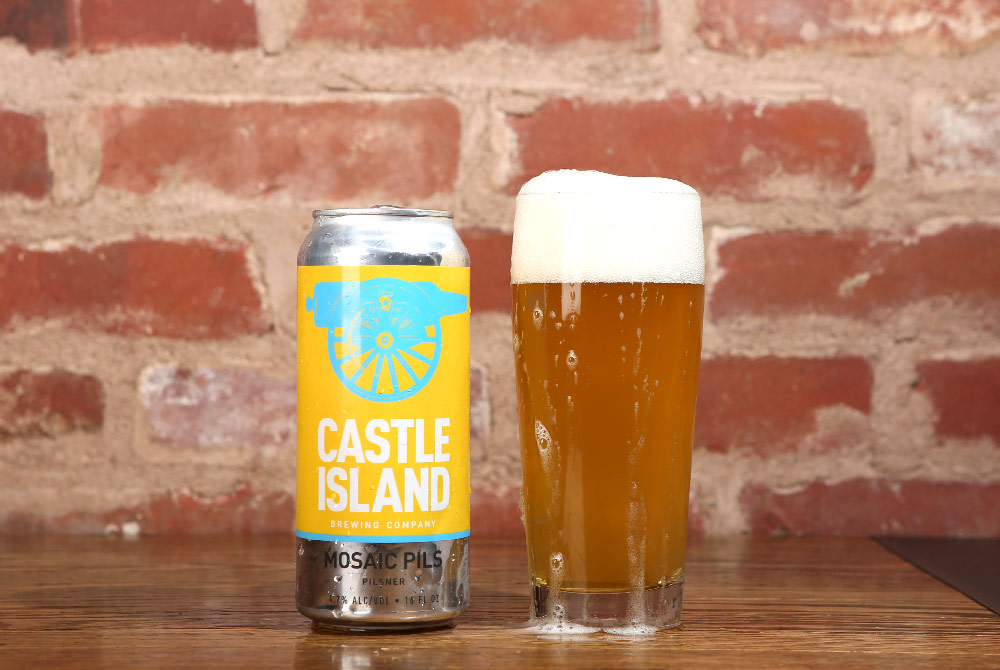 Norwood, MA
This pilsner had a pleasant citrus aroma and taste thanks to the Mosaic hops. However, the hop presence didn't overpower the rest of the beer resulting in a light, refreshing pilsner.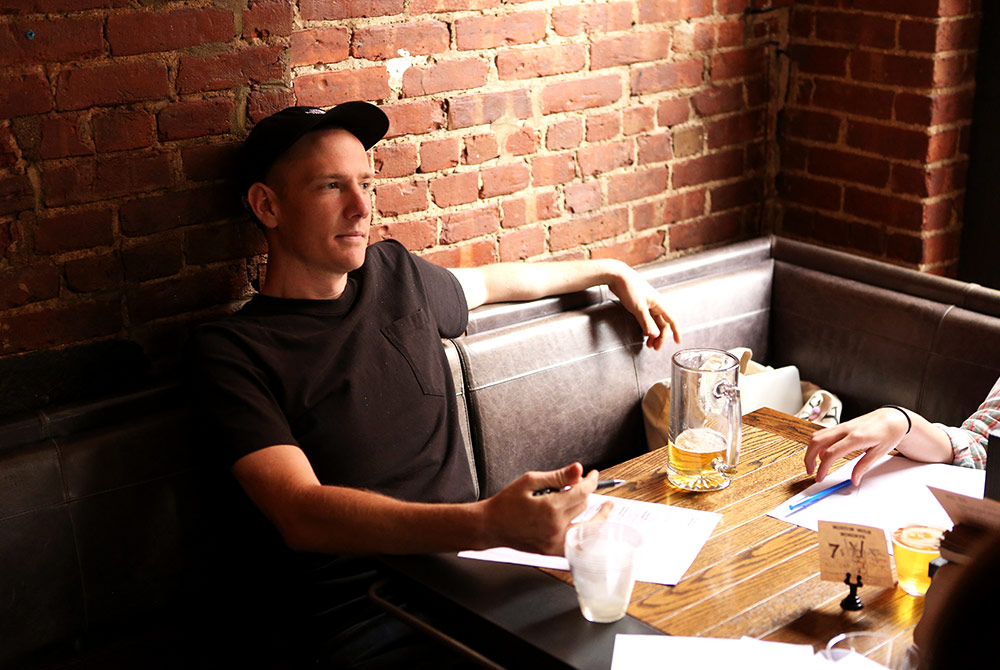 19. Metric, 4.7% ABV
Industrial Arts Brewing Co.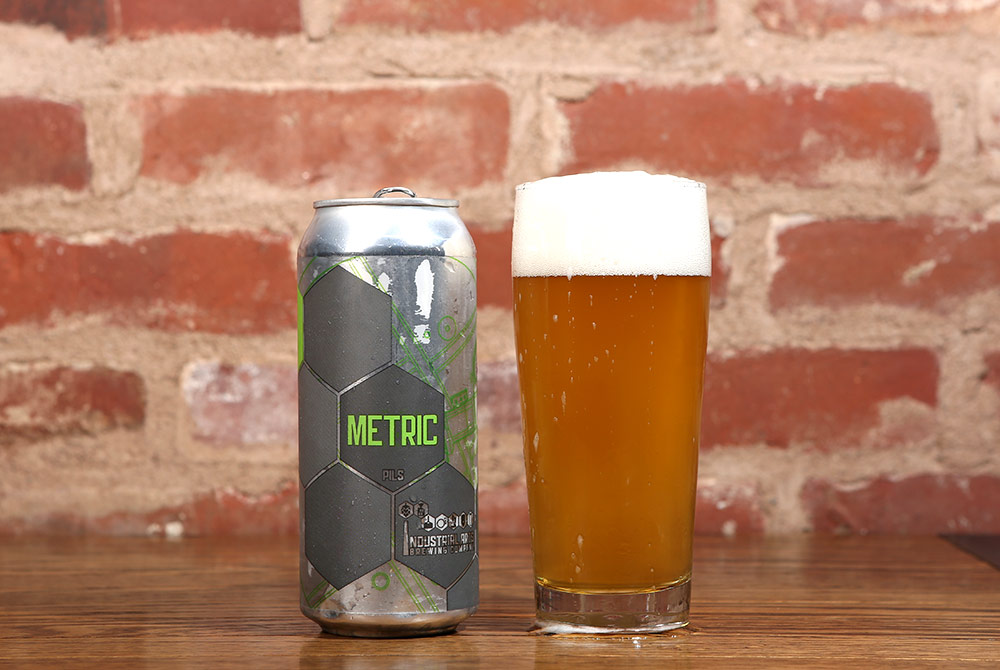 Garnerville, NY
Most of the judges found Metric to be a classic pilsner with a nice balance of hops and malt, perhaps even a light honey note. A slightly papery note was also mentioned but most agreed this was a good representation of the style.
18. Kicking & Screaming, 5.2% ABV
Threes Brewing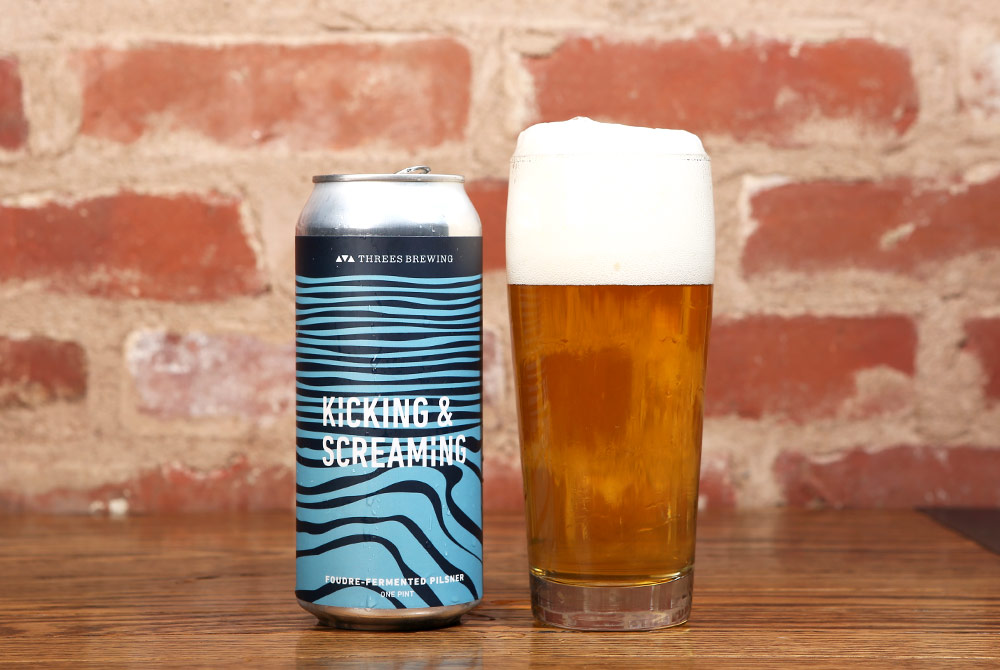 Brooklyn, NY
Threes is often one of the few breweries that nails pilsners, and you'll see why going forward (*spoiler alert*). Kicking & Screaming, a foudre-fermented pilsner, had a floral, earthy aroma with a nice Saaz hop bitterness.
17. Peninsula Pilsner, 5.2% ABV
Alvarado Street Brewery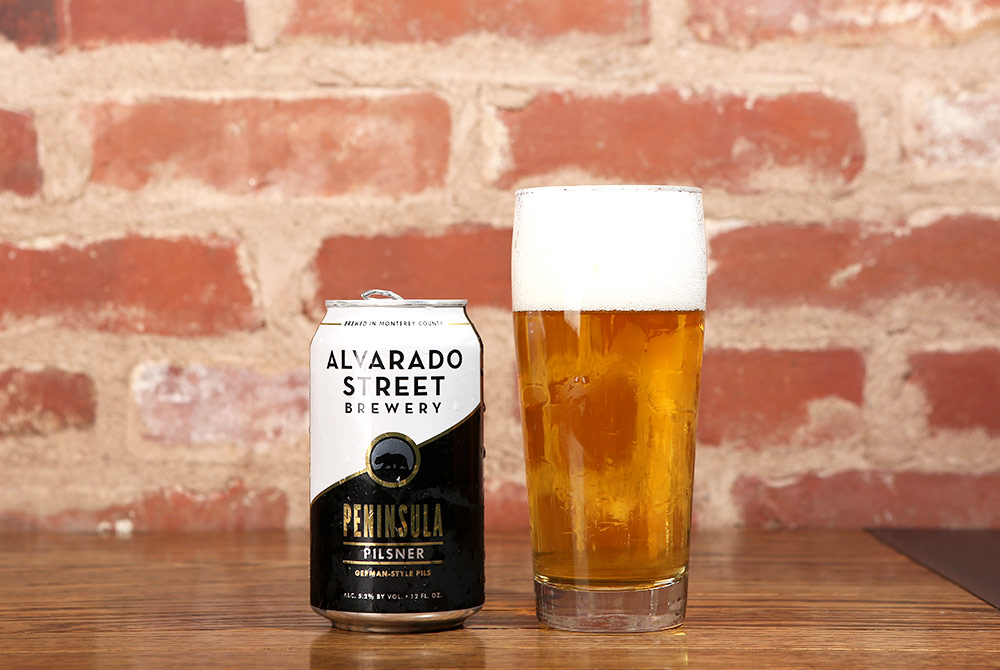 Monterey, CA
Peninsula Pilsner from Alvarado Street was light and piney, with a citrus note, and maybe a little astringency. Nothing crazy and certainly crushable.
16. Dreams of Yesterday, 4.8% ABV
Threes + Bearded Iris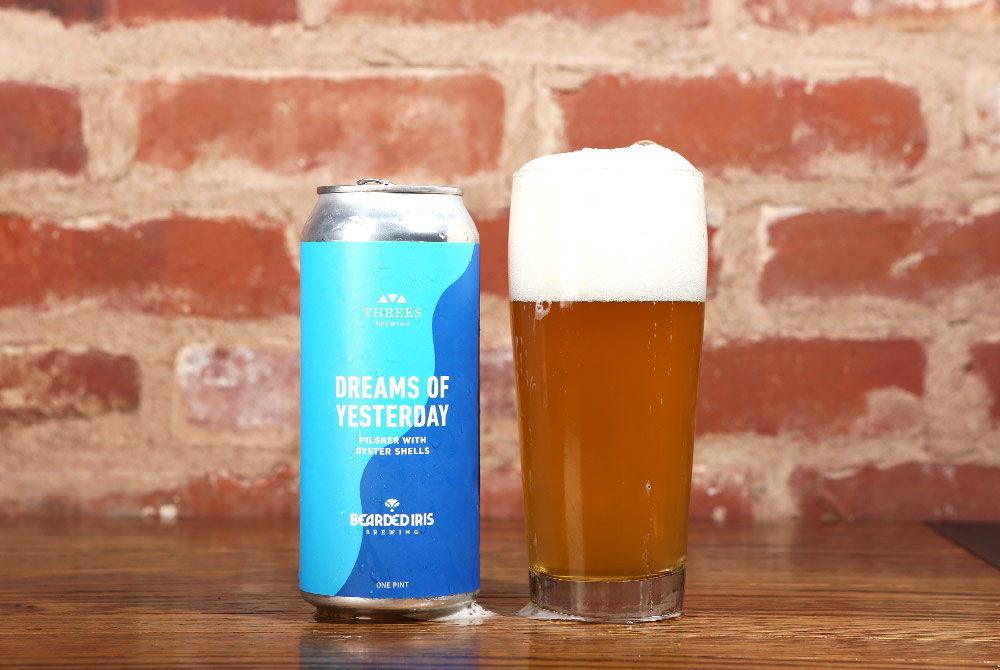 Brooklyn, NY
Leave it to Threes to nail a pilsner brewed with oyster shells. This collaboration with Bearded Iris was crisp and savory with almost a smoky minerality. As someone who really doesn't like oysters, I was pleasantly surprised by this one.
15. Bibo, 5.5% ABV
Creature Comforts Brewing Co.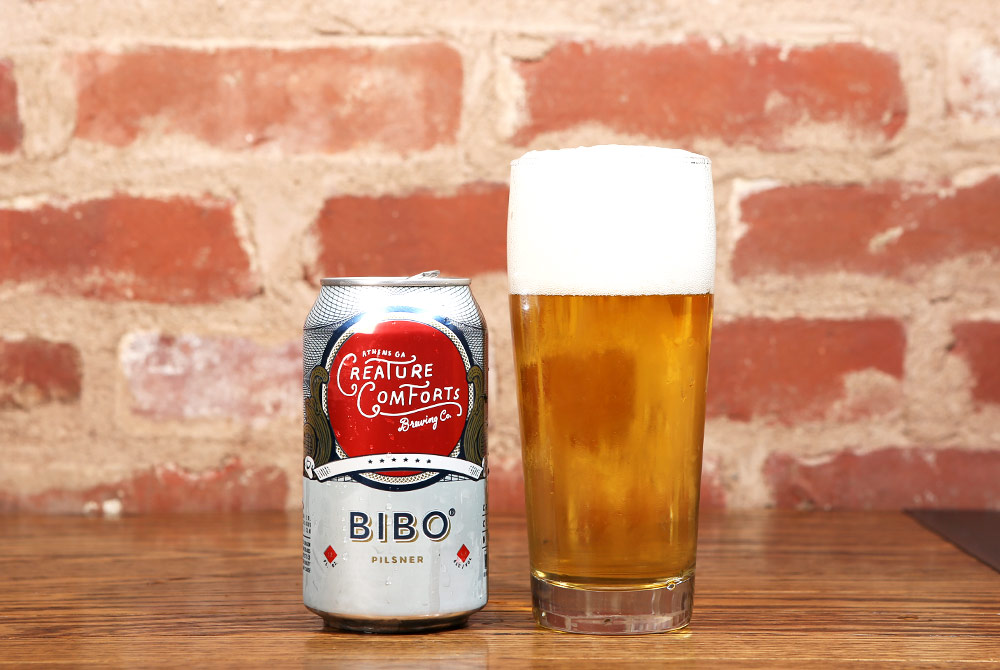 Athens, GA
Bibo from Creature Comforts is a light, balanced pilsner. There aren't any dominant flavor notes, but it's still refreshing and easy-drinking.
14. Yellow Snow, 5.5% ABV
Rogue Ales & Spirits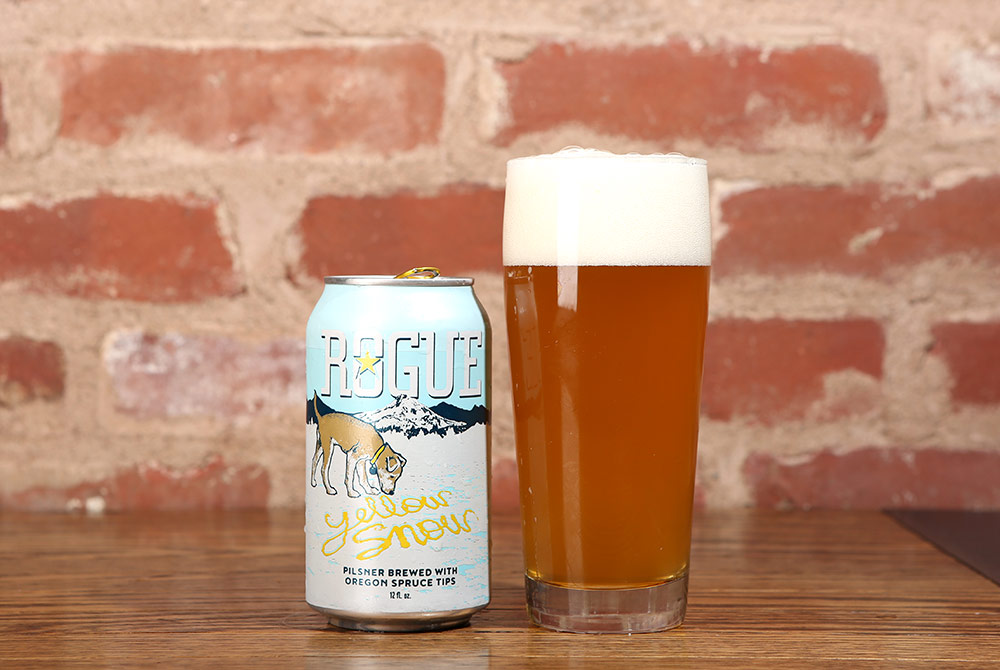 Newport, OR
Rogue used to brew Yellow Snow IPA in honor of its Pacific Northwest winters. The Newport, Oregon-based brewery decided to do the same with a pilsner, resulting in Yellow Snow Pilsner, which is brewed with spruce tips.
13. Pilsner, 5.2% ABV
Breakside Brewery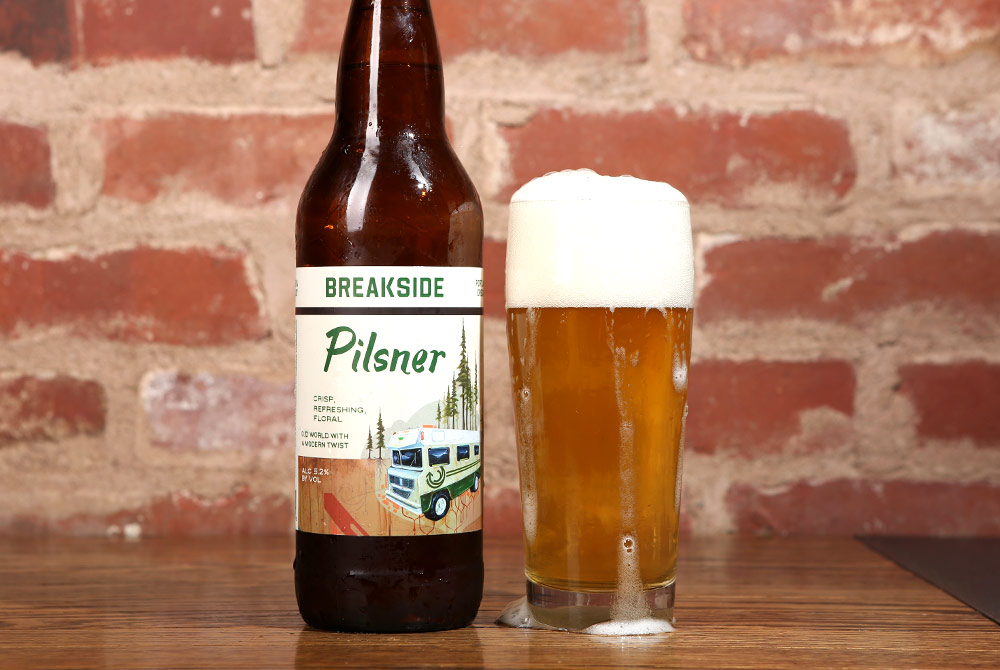 Portland, OR
A nice caramel sweetness comes through on this German pilsner from Breakside Brewery. One of our judges (who has an arts degree, obviously) described it as "smooth as John Travolta in Saturday Night Fever."
12. Brau Pils, 4.5% ABV
DC Brau Brewing Co.
Washington, DC
Brau Pils from DC Brau was slightly sweet but still had a decent hop character with a lingering minerality.
11. Stone Ground, 3.7% ABV
Creature Comforts Brewing Co.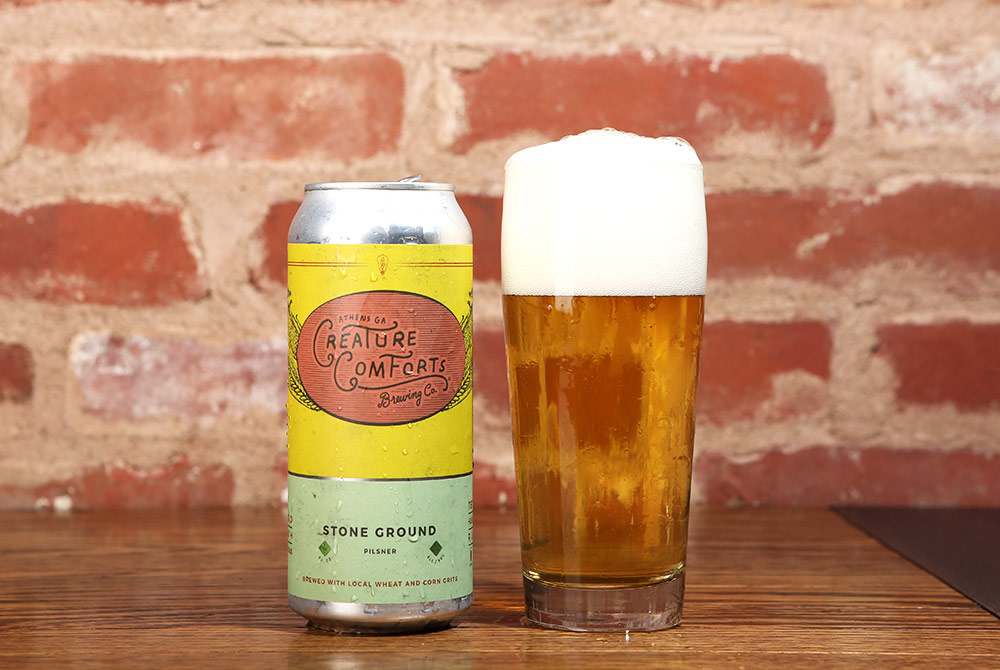 Athens, GA
This one from Creature Comforts was smooth like honey and super crushable. There was a nice lemon sweetness and it was perfectly refreshing.
10. Czech Pils, 5% ABV
Triple Crossing
Richmond, VA
The Czech Pils from Richmond-based Triple Crossing is a slightly sweet, balanced pilsner. We were crushing pints of these after Juicy Brews Summer Invitational.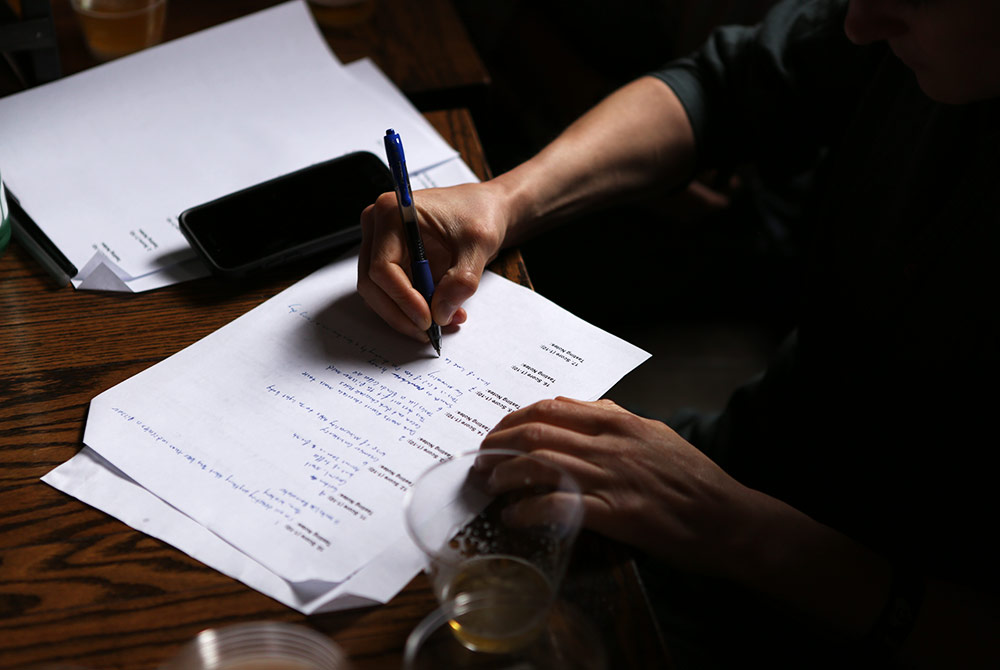 9. Vliet, 5.2% ABV
Threes Brewing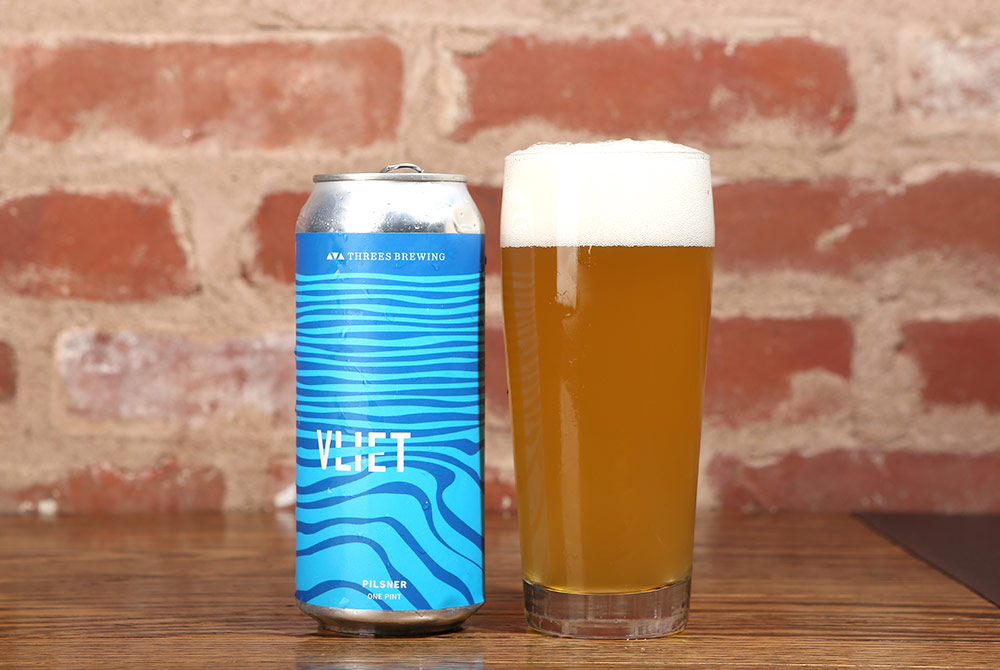 Brooklyn, NY
Vliet is one of my favorite beers, and the other judges seemed to agree. It's a creamy, bready brew from the Gowanus-based brewery and was perfect on a hut summer day.
8. Fresh Cut, 4.6% ABV
Peak Organic Brewing Co.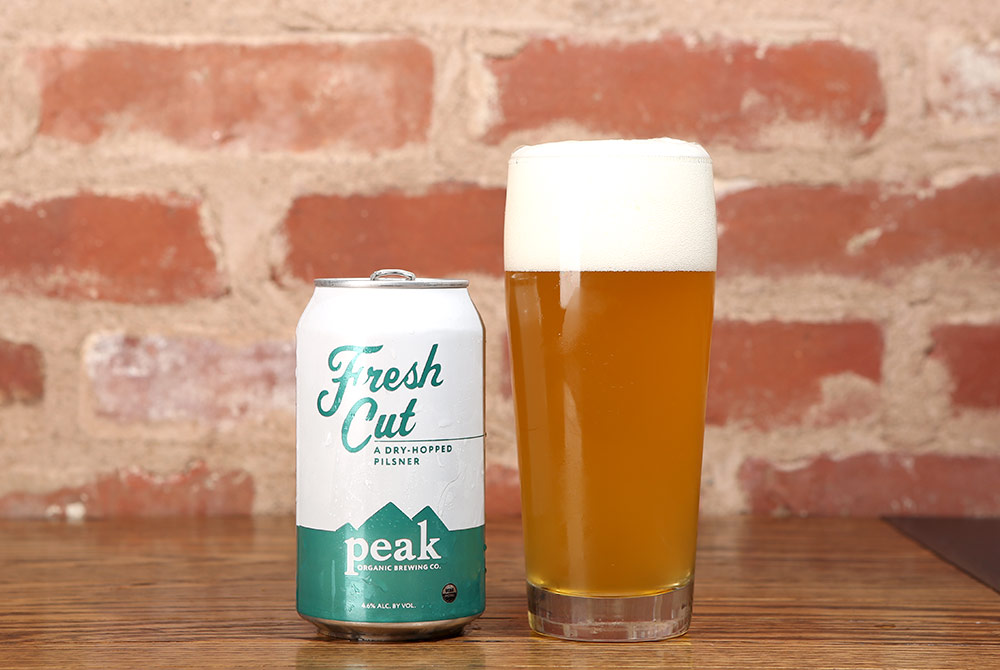 Portland, ME
Peak Organic might not be the most hyped brewery, but they produce some incredibly solid beer. Fresh Cut is a clean, floral, citrus-y pilsner. It was fresh, crisp, and very tasty.
7. Pivo Pils, 5.3% ABV
Firestone Walker Brewing Co.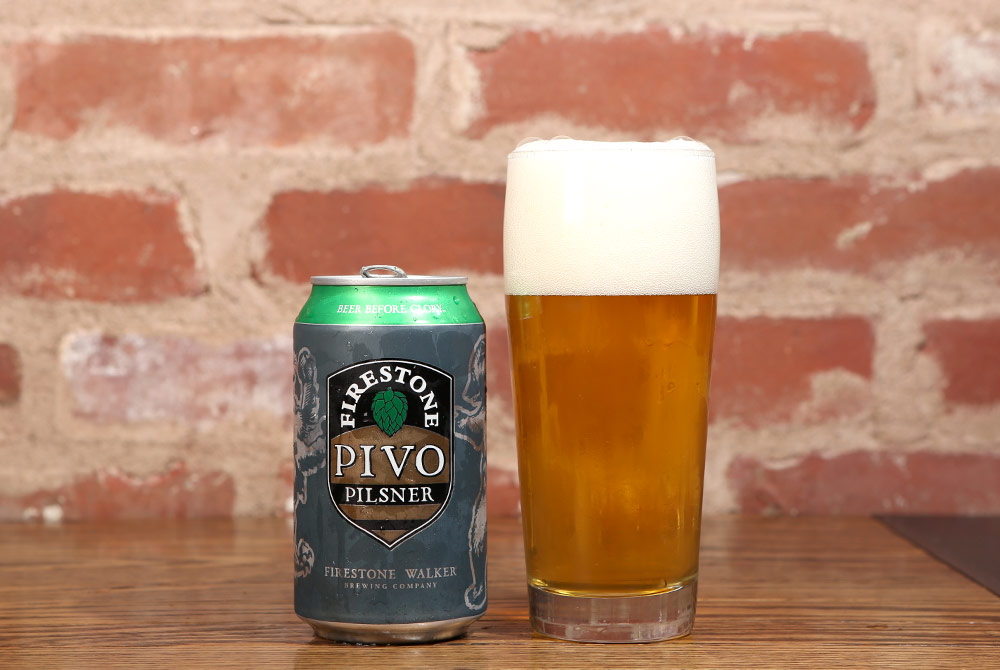 Paso Robles, CA
This is just a classic pilsner. Pivo has a nice bready aroma mixed with slight spicy esthers and a pleasant hop bitterness.
6. Pilsner, 5% ABV
Perennial Artisan Ales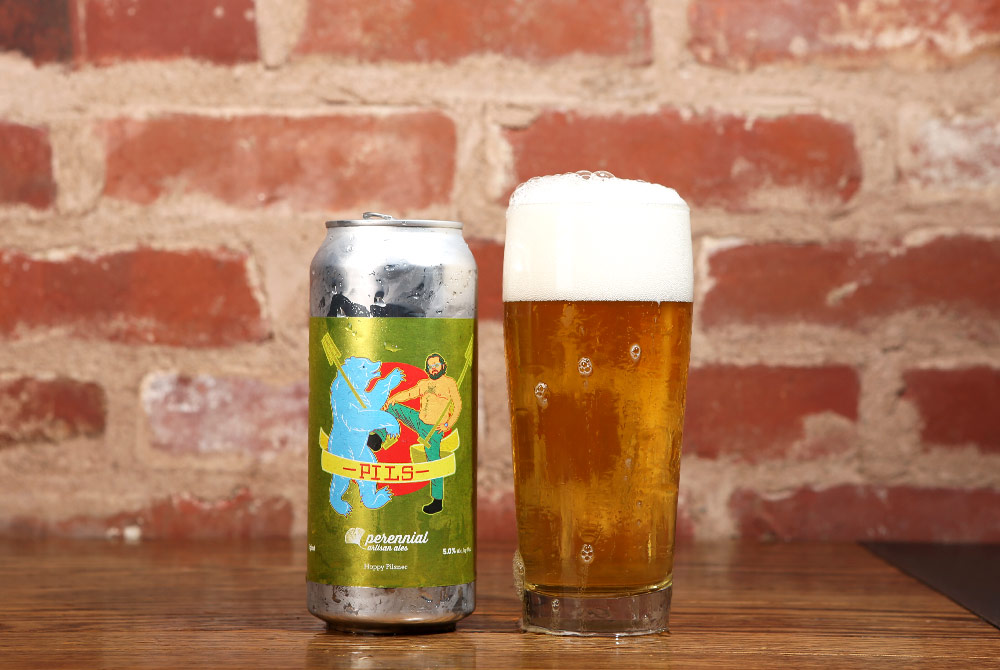 St. Louis, MO
I've always admired Perennial for their saisons and witbiers, so I was surprised to find such an enjoyable pilsner from them. Our judges noted the light herbal and lemon notes. It was hoppy but balanced and tasted fresh and crisp.
5. Rev Pils, 5.5% ABV
Revolution Brewing Co.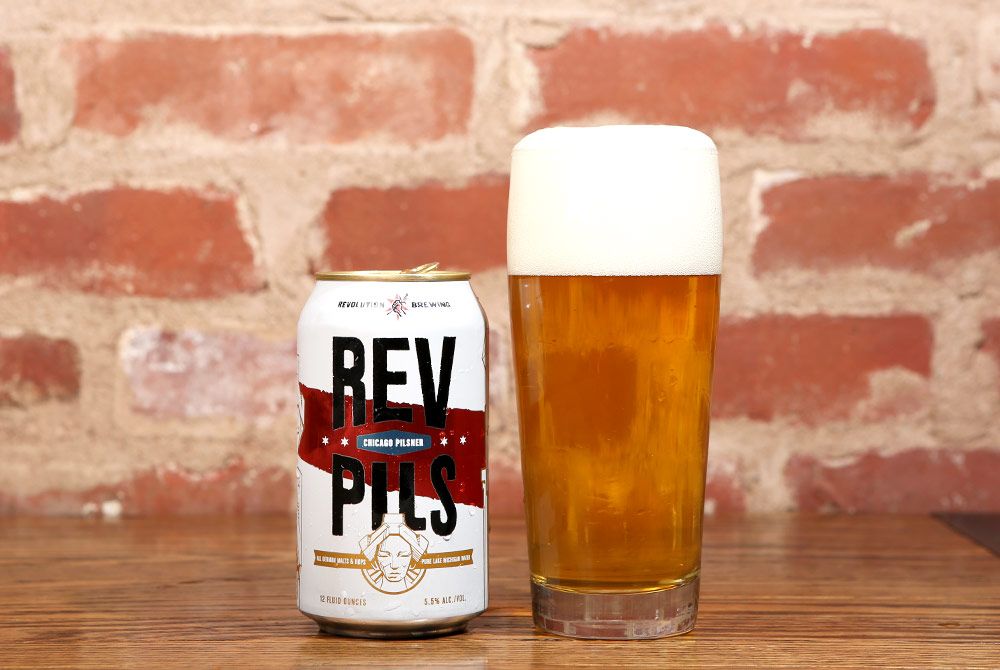 Chicago, IL
Rev Pils is another classic pilsner. It strikes a nice balance between strong hop notes and a mild malt backbone.
4. Florida Room, 5% ABV
Hoof Hearted Brewing Co.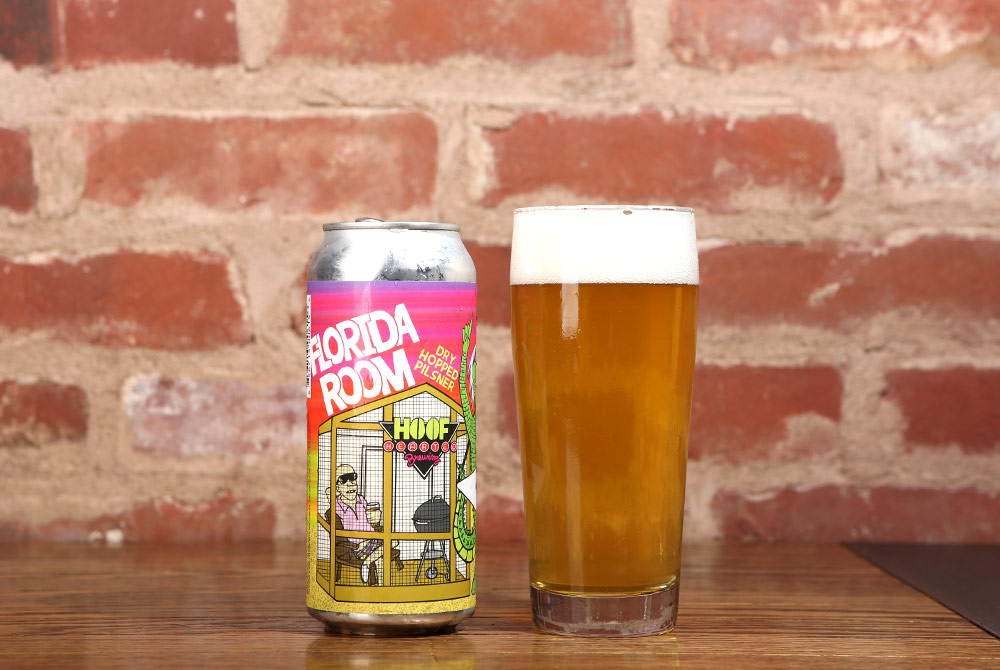 Marengo, OH
Hoof Hearted isn't a traditional lager brewery, so it's fitting that they opted for a hopped up version. The result is a crisp, zesty beer with a fruity aroma and taste. It may not have been exactly true-to-style, but it was still delicious.
3. Post Shift, 4.7% ABV
Jack's Abby Craft Lagers
Framingham, MA
Jack's Abby has a knack for expertly produced lagers. Unlike Florida Room, Post Shift is a pilsner through and through. It's grassy, clean, and bright.
2. Pilsner, 5% ABV
Five Boroughs Brewing Co.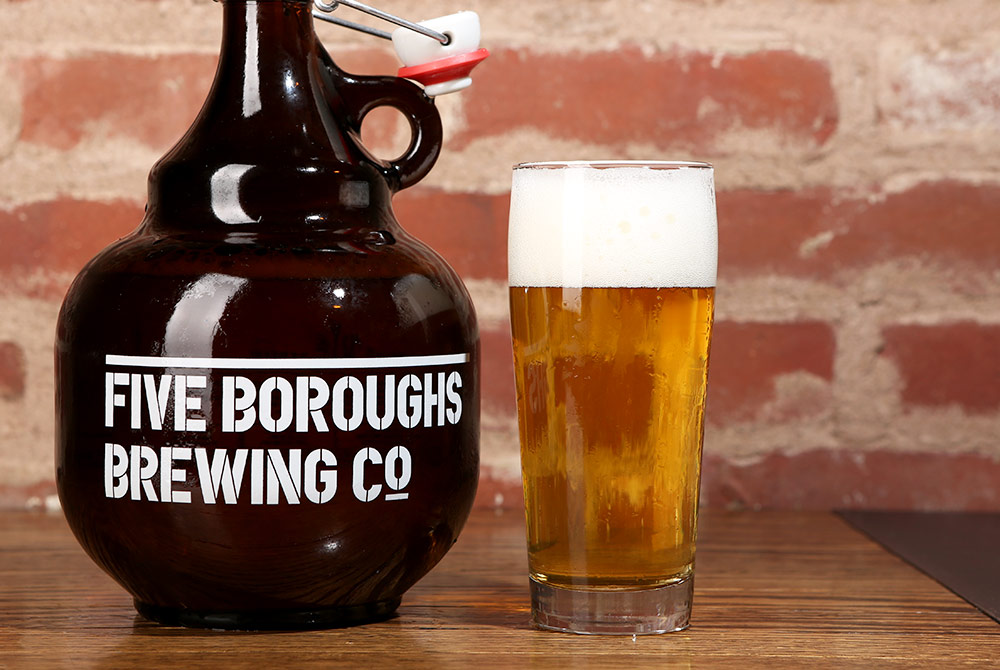 Brooklyn, NY
This one was the freshest pilsners we had: a freshly-filled growler, hand-delivered at the beginning of our tasting. It was also one of the tastiest. The pilsner from Five Boroughs was golden with a slight piney, resinous quality. It was light, yet flavorful and a great example of the style.
1. Palatine Pils, 5% ABV
Suarez Family Brewery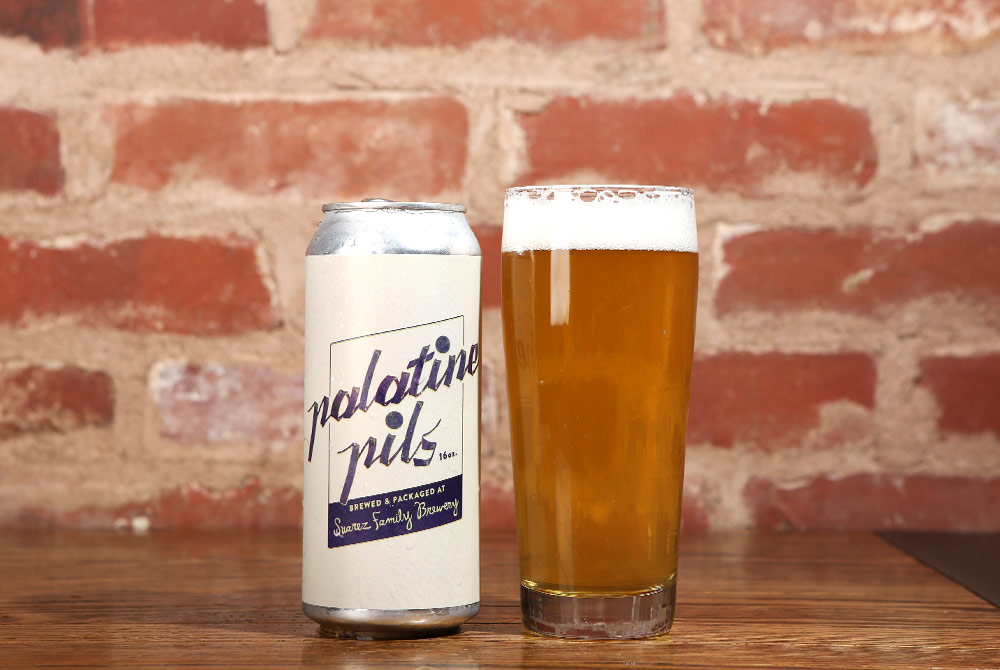 Livingston, NY
Could it be anything else? In my eyes, Palatine is a flawless pilsner. It's soft, drinkable, and expressive with a lovely balance of malt and hops. As one of our judges wrote, even before the end of the tasting, "winner, winner."
Liked this article? Sign up for our newsletter to get the best craft beer writing on the web delivered straight to your inbox.