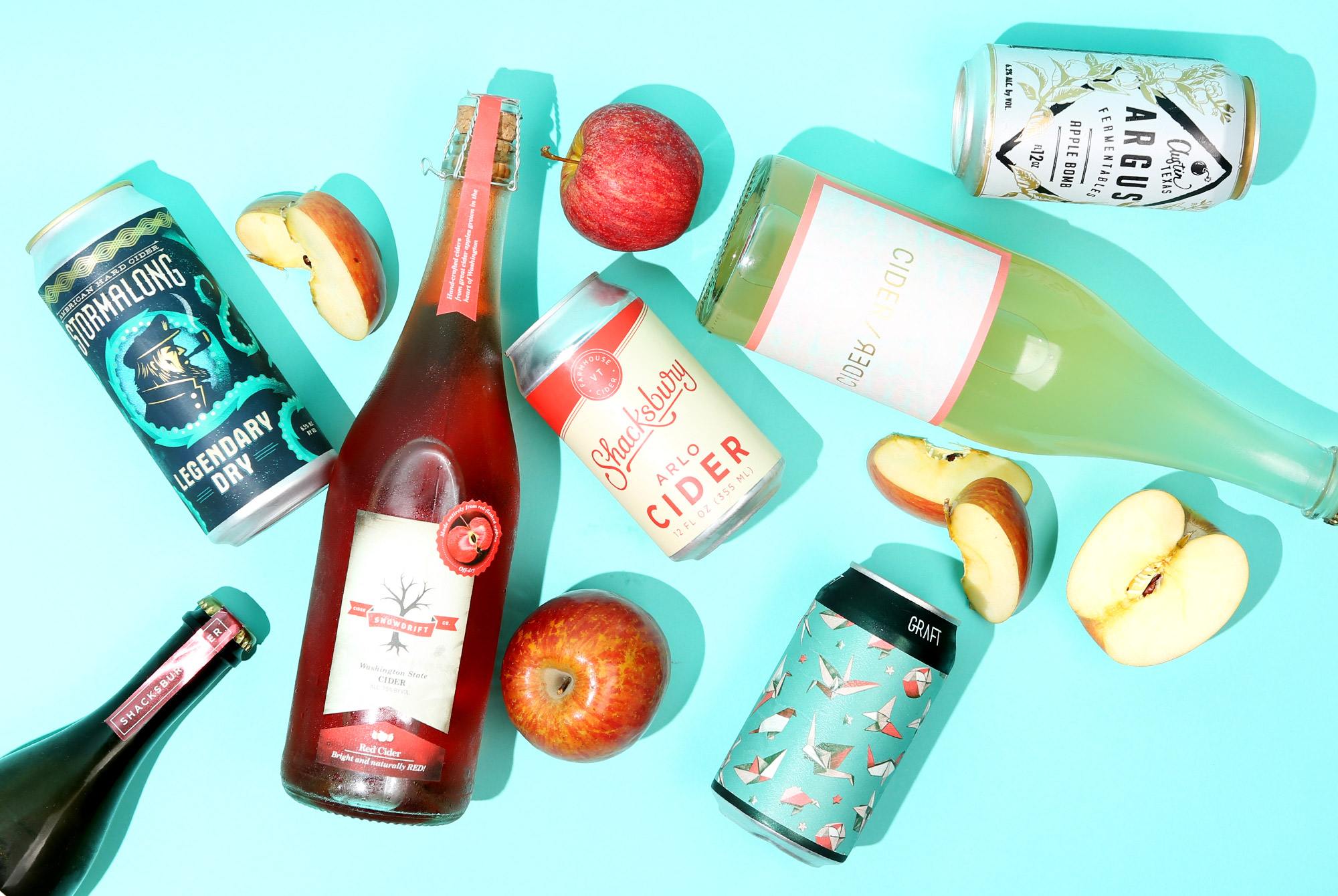 Photography by J. Travis Smith
Cider has been having a moment these last few years, with beer and wine drinkers exploring the vast (and gluten-free) world of fermented apples. It's now commonplace for our favorite beer bars to also carry a small selection of quality cider. On the macro level, though, there's still a stigma; many drinkers associate cider with sugary, alcoholic apple juice — often made from juice concentrate and not actual apple juice.
"Stop judging the cider against the original fruit, it's a completely different thing," said Argus Cider General Manager Jeff Mickel. "It's not apple juice." There are plenty of large-scale cideries peddling off an apple drink with added sugar, but, in Mickel's eyes, that's not cider. In many cases, a feminine label has been slapped on because some beverage directors provide it only as "an option for girls." But the nation's premiere craft cider producers are churning out exciting, unique options that range from lightly sweet to bone-dry and appeal to every type of drinker.
Despite being the new kid on the bar menu, great cider is anything but new. The liquid has a rich tradition in Europe, with unique styles like Cidra in the north of Spain, sparkling dry ciders like Brut from Normandy and Brittany in France, and the medium-dry offerings of the U.K. And with the abundance of apples in colonial America, the U.S. has a history of world-class cider that, according to Leif Sundström, owner of Sundström Cider, rivals some of the top tier ciders made around the world. "Some of the best cider I've ever had came from apples grown here in the North East," Sundström shared.
Introducing a friend to the world of cider is much like getting them into beer. You don't need to slap that can of Miller High Life out of their hand and force them to down a complex lambic. You can take it slow. We've provided a guide to help ease any kind of drinker into the wonderful world of cider. Soon enough, you'll be reaching for the funky, spontaneously fermented bottle of cider that pairs perfectly with your cheese plate.
What is "Craft Cider?"
"Craft cider" is a pretty vague identifier. The cider industry doesn't have an entity like the Brewers Association to dictate a concrete definition on what craft cider means. Often, the assumption is that "craft cider" indicates an independent producer making small batches of cider using fresh-pressed apple juice — not juice concentrate. For now, it's up to the consumer to make sure they're drinking the real deal.
---
The Best Cider for the New Cider Drinker
---
Angry Orchard
Walden, New York
Angry Orchard is run by Boston Beer Company — best known for owning Sam Adams — and puts out a pretty basic, sugary cider that you'll find at most grocers. But their ciderhouse in Walden produces some incredible large format options. Ryan Burk, their head cider maker, has revitalized the small batch offerings from Angry Orchard and is responsible for Understood in Motion, a series of cider collabs with world-class cider markers in Europe. Likewise, The Muse, aged in French oak barrels, is reminiscent of semi-sweet champagne.
Our Pick: Understood in Motion #3. This is the third iteration of Burk's collaboration series. This time, he worked with Tom Oliver of Oliver's Cider and Perry. Unlike the standard Angry Orchard 12 oz. bottles, this cider is slightly funky, tannic, and sour. As the cider warms up, notes of bittersweet apples dominate. It's a truly unique cider and sure to leave new cider drinkers wide-eyed and eager to try more.
Austin Eastciders
Austin, TX
Austin Eastciders has the trappings of a macro-cider company: nationwide distribution, sleek can designs, and sweet cider that often features other fruit juice or juice concentrate, like blood orange or pineapple. Still, Austin Eastciders is accessible–often found at your local bottle shop–and can be a gateway cider for those who hesitate about dry, tart ciders.
Our Pick: Hopped Cider. I find most of Austin Eastcider's offerings too sweet and preferred their Hopped Cider, which was soft and relatively easy drinking.
---
The Best Cider for Beer Drinkers
---
Graft Cider
Newburgh, NY
Newburgh's Graft Cider is making some of the more interesting beverages we've had this year. From their gose-inspired ciders to hopped ciders, Graft's products can be challenging but ultimately flavorful drinks that are reminiscent of tart Berliner weisses or farmhouse ales. Much like the recent trend in craft beer, Graft uses its cans to tell beautifully illustrated stories, like the Book of Nomad series or the Shared Universe collaboration ciders.
Our Pick: Oragami. Graft Cider's collab with Finback Brewery was totally unique and unlike anything we'd had before. It's billed as a "Hopped Strawberry Mochi Style Cider" and the strawberries certainly lead in this wild flavor combination, while the mochi and lactose help soften things a bit. It's definitely a strange one–and may not exactly be "cider"–but it exemplifies Graft's drive to push the bounds of cider.
Citizen Cider
Burlington, VT
The Burlington-based cidery puts out a range of ciders that are sure to win over any beer drinker. The Wit's Up is a dry cider that's sessionable and tastes like a classic ale. The Dry-Hopped Cider makes use of Cascade hops that results in a unique, flavorful drink. Grab a few 16 oz. cans and enjoy alongside your favorite saison or IPA.
Our Pick: Wit's Up. The Wit's Up was a tasty beer/cider hybrid. It's soft yet effervescent, and will warm you up like a good farmhouse ale. Snag a couple cans and convert any beer drinker.
Stormalong
Sherborn, MA
Stormalong is a small-batch cidery based in Sherborn, MA producing a steady lineup of English-inspired, semi-dry ciders. Many of their ciders feature fruit or herb additions and, like many other cider producers, Stormalong has dabbled with hopped cider in their Light of the Sun cider, which features Citra and Mosaic.
Our Pick: Legendary Dry. We picked the flagship cider from Stormalong. It's classically bone-dry with a tiny bit of apple sweetness. Reminiscent of champagne, it's refreshing and a great drink to pair with food.
---
Best Cider for the Casual Drinker
---
Shacksbury
Vergennes, VT
Another superb cidermaker based in Vermont, Shacksbury puts out a standard lineup of canned ciders like their traditional Arlo and their uber-popular Rosé Cider. The Vergennes cidery also releases bottled options like Ticonderoga, a barrel-aged cider with spice and cocoa notes that compliment the green apple flavor, and Lost and Found, an absolutely delicious unfiltered cider with a little funk and a lot of beautiful fruit characteristics.
Our Pick: Ticonderoga. I just love the shape of the little Ticonderoga bottle. It'll look great in your cellar and it'll taste even better in a wine taster. For such a little bottle, it certainly packs a punch with some savory notes.
Argus Cidery
Austin, TX
Similar to Shacksbury, Argus has a fairly robust distribution network and releases dry and tart cider in cans as well as exciting offerings in large format bottles. Argus sources their apples from Texas and Arkansas creating what they call "Southern cider." Argus cider is inspired by Spanish dry cider, but they also incorporate unique techniques like lagering and create pear ciders, or "perry".
Our Pick: Vinho Perde. Lucky for us, Argus took Vinho Perde to a large format bottle. This delicious perry is lightly tart and finishes with a bit of sweetness. You'll blow a few people's minds when you pop this one.
Cider/Cider
Hudson Valley, NY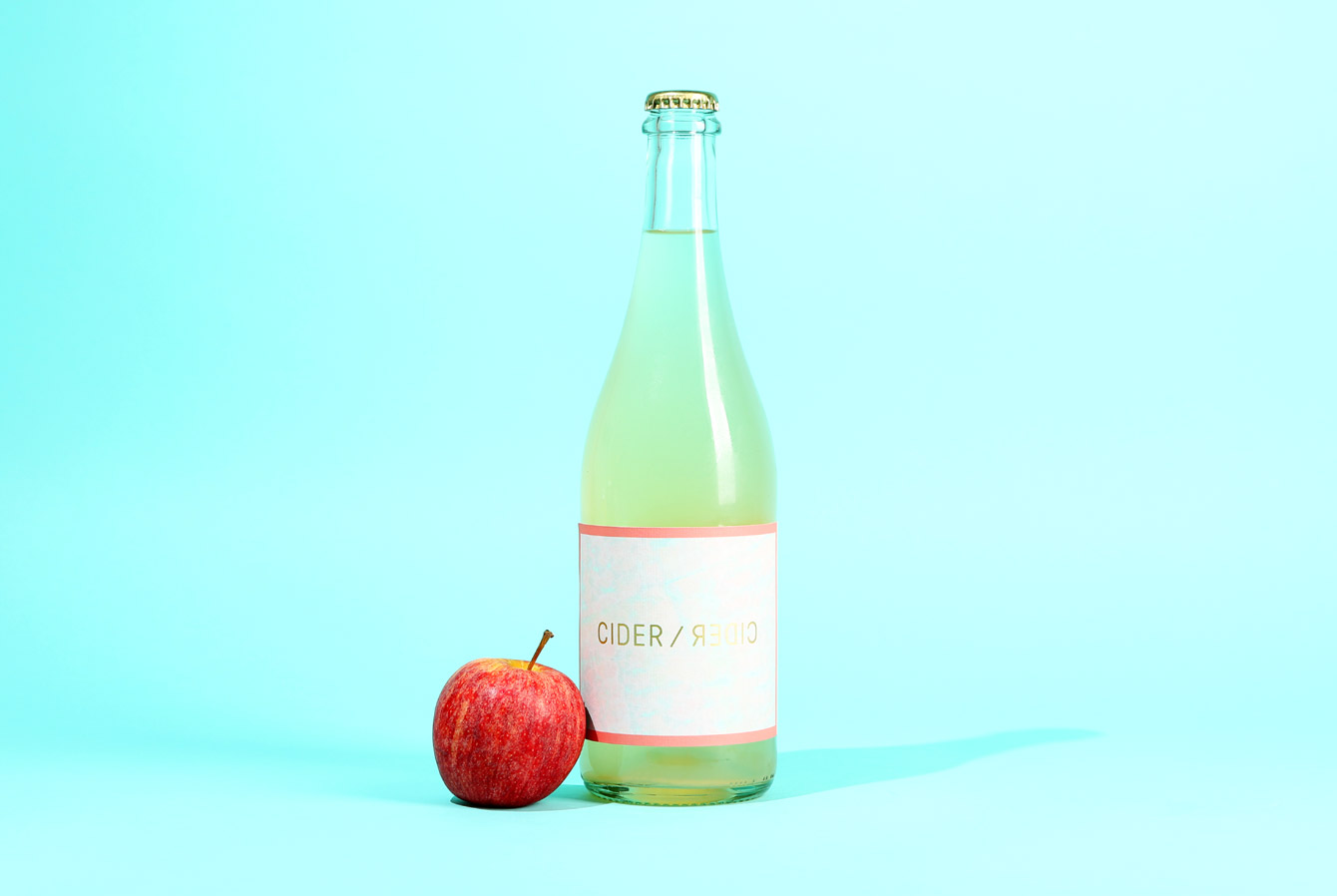 Cider/Cider is a sort of side hustle for Leif Sundström; it's a separate brand from his Sundström Cider products. Sundström described Cider/Cider as a "daily" cider. It's approachable and at a lower price point, as compared to his more top-shelf Sundström ciders. That's not a knock on these beautifully designed bottles. Leif and I sampled some with a plate of prosciutto and cheese and it was an amazing experience. I'd highly recommend stocking up on a few of these bottles to impress dinner guests or bring with you on a picnic.
If I had to pick one cider on this list to wow a friend, it'd be this. From the gorgeous design to the incredible taste, Cider/Cider is the complete package. It's a good entry-point to Sundström's more complex offerings (check back later this fall when I'm exclusively drinking Sundström's vintage bottles and using the word effervescent five times a day) and is easily paired with food. Basically, you just gotta go buy this one.
---
Best Cider for the Connoisseur
---
Snowdrift
East Wenatchee, WA
It's no surprise that one of the best cideries in the country is located in Washington; the state is the #1 apple producing state in the country. And Snowdrift is making good use of them. From their semi-dry English cider to their stunning red cider to the experimental, savory barrel-aged cider, the East Wenatchee ciderhouse is producing some stellar beverages.
Our Pick: Red Cider. Just look at the color! It's absolutely incredible. It smells so inviting and sweet but there is no cloying, sugary taste. Instead, it's lightly dry and refreshing. Share it with friends or just drink it all yourself. I won't judge.
Virtue Cider
Fennville, MI
Virtue's canned cider lineup is relatively standard, with a rosé-inspired option and their Michigan Brut, a dry cider using local apples. However, the Orchard Series is incredible and highlights the farms from where Virtue harvests its apples. Placing the bottles side by side highlights the nuances in apple quality and taste. Enjoy the refreshing, tasty cans casually and save a few bottles of Spirit Springs Farm to impress your friends.
Our Pick: Wyncroft. Wyncroft is a complex cider with some slight funk and a little bit of sweetness. It's a great drink and showcases southwestern Michigan apples.
Liked this article? Sign up for our newsletter to get the best craft beer writing on the web delivered straight to your inbox.