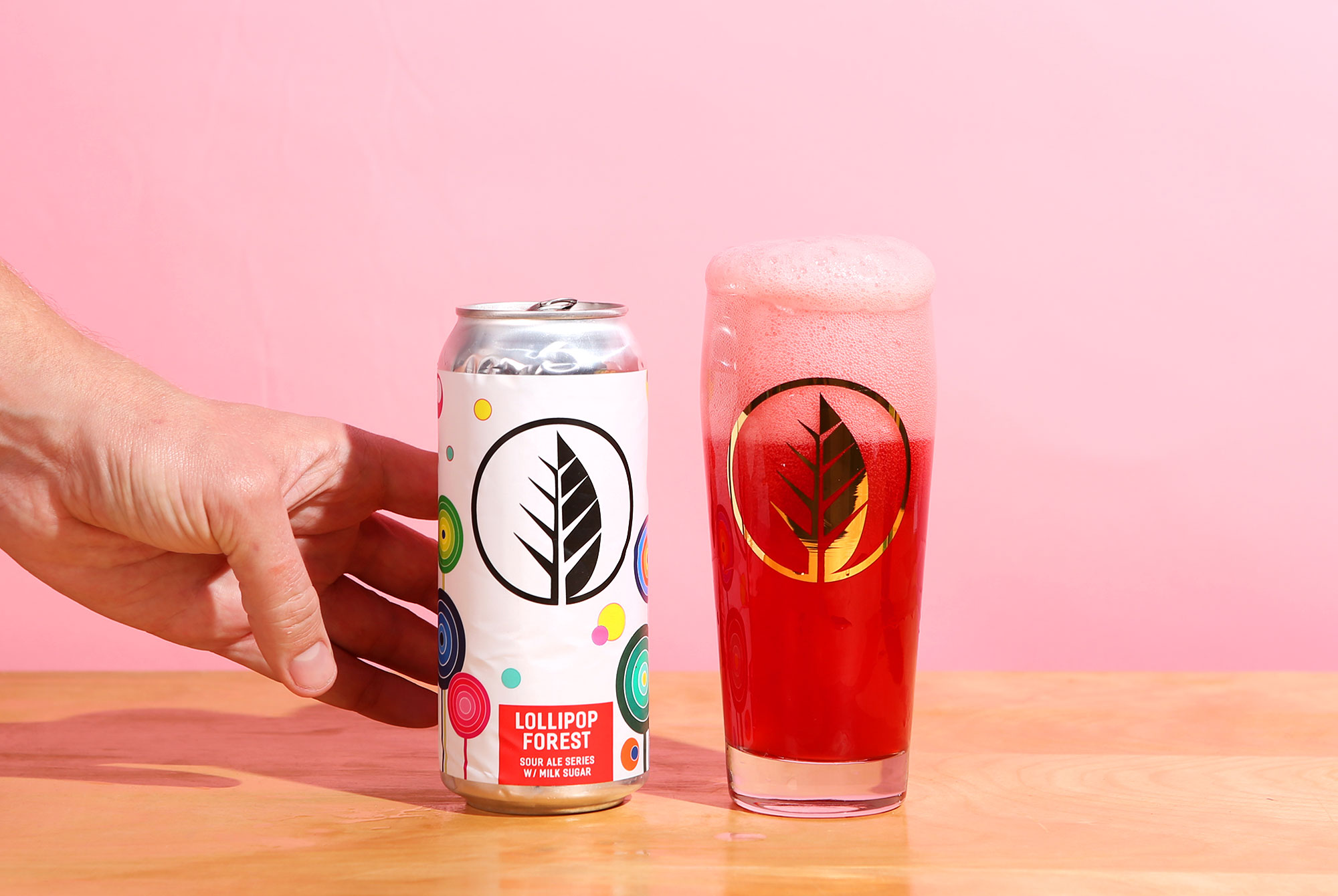 Editor's Note:
Every week we round up the five best beers we tried that week. Have a recommendation? A beer we absolutely need to try? Email us at hello@hopculture.com with your pick.
It's Juicy Brews week, friends! We're so excited for our Juicy Brews Winter Invitational festival this Saturday. There are still a few tickets left, which you can find here. We'll have plenty of delicious beer as well as tasty food and 1980s retro ski gear.
The Hop Culture team has been hard at work prepping for the fest, but we managed to drink some juicy brews in the office. Here are five of the best beers we drank from November 16th to December 3rd.
Peach Pear J.R.E.A.M.
Burley Oak Brewing Co. — Berlin, MD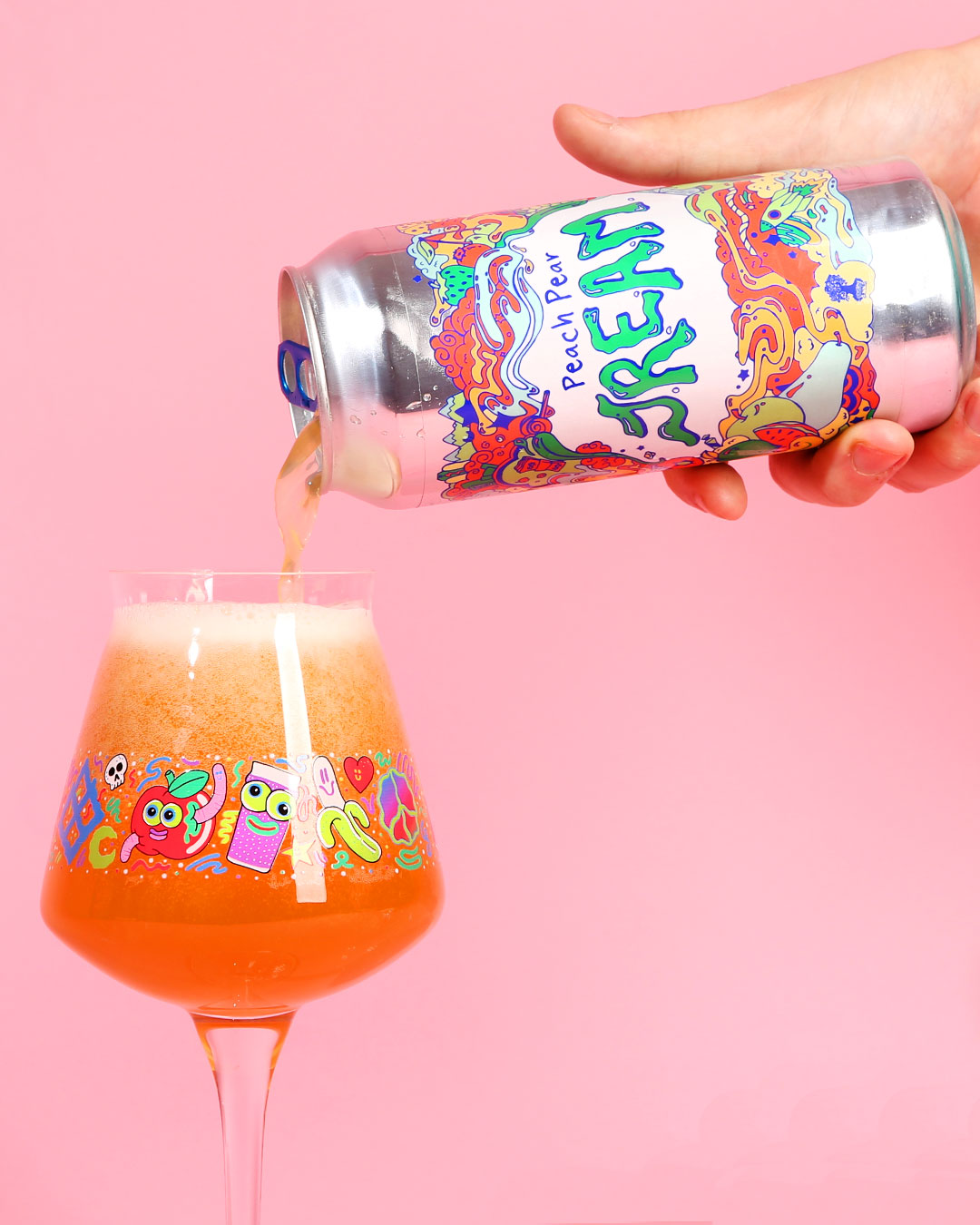 Sour Ale — It's always a treat when we get to try one of Burley Oak's J.R.E.A.M. beers. We included this edition in our recent "Beer for Wine Drinkers" tasting at LOIS wine bar and, despite not being particularly wine-forward, it blew people away. The softness from the lactose gave way to lush notes of peach rounded out by the pear.
Darkness Reaches
Separatist Beer Project — Easton, PA
Porter — We've been impressed with the first few beers we've had from the newly rebranded Separatist Beer Project and Darkness Reaches was perfect during a slightly cold week. Darkness Reaches is an imperial coconut milk porter (basically, a coconut milk stout) and was able to hide its 10% ABV behind delicious coconut, chocolate, and coffee flavors. It was sweet and warming without being too extreme. Enjoy beside a roaring fire.
Second Hand
Ancillary* Fermentation — Raleigh, NC
IPA — The second release event from Ancillary* Fermentation focused on "vintage." The side-project brewery took over an abandoned gas station and invited folks to sell vintage clothing and used vinyl. There were even a couple "antique" cars parked outside. The beer, Second Hand, was a bit of a riff on the modern New England IPA. Darker in color than Cat's Out of the Bag, their first release, Second Hand had a pleasant juicy flavor but didn't burst as expressively as the first beer. Nonetheless, it was a great beer and we can't wait to see what comes next from Ancillary.
Lollipop Forest
Deciduous Brewing Co. — Newmarket, NH
Sour Ale — Deciduous is one of our favorite breweries in New Hampshire and Lollipop Forest is one of our favorite beers from them. The beautiful label alone should entice drinkers. Lollipop Forest pours a stunning red and is full of slightly acidic/slightly sweet notes from the blackberries and raspberries. A 4-pack of this beer makes a great holiday gift. Just saying.
Nunca Muerto
Alvarado Street + 8 Bit + Beer Zombies + The Hop Squad — Monterey, CA + Muerrieta, CA
Stout — Alvarado Street teamed up with 8 Bit Brewing, Beer Zombies, and the Hop Squad to brew a concha cookie-inspired stout for the Day of the Dead. Lucky for us, the beer still tastes incredible weeks after it was released. The strawberry notes were pretty restrained and melded well with the vanilla, chocolate, and roasty chocolate notes. Enjoy this with freshly made churros.
Liked this article? Sign up for our newsletter to get the best craft beer writing on the web delivered straight to your inbox.