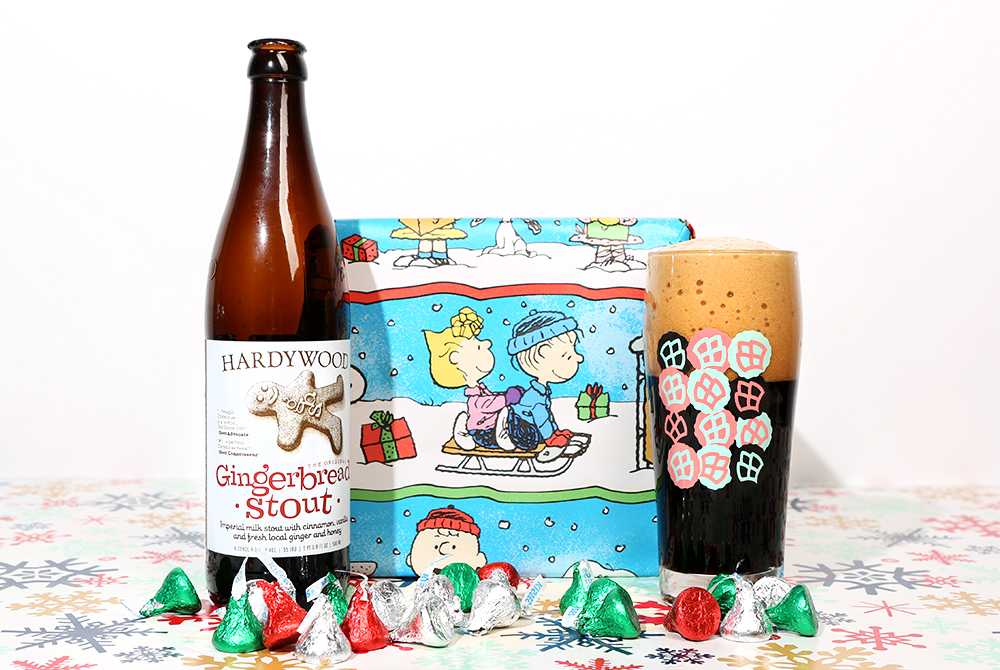 Editor's Note:
Every week we round up the five best beers we tried that week. Have a recommendation? A beer we absolutely need to try? Email us at hello@hopculture.com with your pick.
Happy Holidays! We hope the last week has treated you well and that you're ready to kick off the new year in style. This is the last 'Best Beers of the Week' piece for 2019 and we have some big things coming in 2020 so stay tuned! There's nothing quite like enjoying a rich, decadent beer in the dead of winter but we also like to mix it up with some lighter options and this article reflects that.
This week we drank some delicious beers at Hop Culture HQ. Here are five of the best beers we drank from December 23rd to the 30th.
Friendsgiving
Long Live Beerworks + PVDonuts — Providence, RI
Imperial Stout — We kick things off with a delicious donut stout from Long Live Beerworks. They partnered with local shop PVDonuts on this imperial stout brewed with hazelnuts. There are huge sweet chocolate flavors as well as a touch of nuttiness. We suggested putting this out as a treat for Santa on Christmas Eve but it's worth saving some for yourself as well.
Bonedagger
Burial Beer Co. — Asheville, NC
Pale Ale — Bonedagger is a relatively straightforward pale ale, a style that seems to have lost hype and excitement in the last few years in favor of intensely juicy hazy IPAs. Bonedagger delivers a citrus-forward pale ale with a touch of West Coast hoppy bitterness. It's a beer that doesn't require all of your attention but will have you reaching for seconds and thirds simply because it's exceptionally approachable and well-balanced.
That John Denver is Full of Peanut Butter
Wiley Roots Brewing Co. + Hailstorm Brewing Co. — Greeley, CO + Tinley Park, IL
Rocky Road Imperial Stout — This beer might not be as accessible as a Burial pale ale, but it's exceedingly fun. Named for a Dumb & Dumber reference, That John Denver Is Full of Peanut Butter mimics the flavors of rocky road ice cream with peanuts, marshmallows, and chocolate. The creaminess from the lactose gives it nearly an ice cream mouthfeel while the sweet and nutty flavors have you dreaming of a sundae. We wouldn't dare stop you from pouring this over a bowl of ice cream.
Anniversary Double IPA (2019)
HopFly Brewing Co. — Rocky Mount, NC
Double IPA — HopFly's beers have consistently impressed the Hop Culture team. Last week we sampled a crisp and crushable lager, and this week we have the Rocky Mount brewery's anniversary double IPA. This beer was full of citrus and tropical juice flavor as well as some candied orange sweetness. There's a bit of hop spice in this as well but it doesn't detract from the drinking experience. This beer demonstrates that HopFly is continuing to grow and develop in a state chock-full of fantastic breweries.
Gingerbread Stout
Hardywood Park Craft Brewery — Richmond, VA
Imperial Milk Stout — We included this Christmas beer in our article on the best beers to drink this winter and for good reason. It's like drinking a liquid gingerbread cookie. Brewed with ginger, honey, vanilla, cinnamon, and lactose, Gingerbread Stout features a myriad of adjuncts that meld beautifully. Stock up on a few bottles and enjoy all throughout the winter.
Liked this article? Sign up for our newsletter to get the best craft beer writing on the web delivered straight to your inbox.