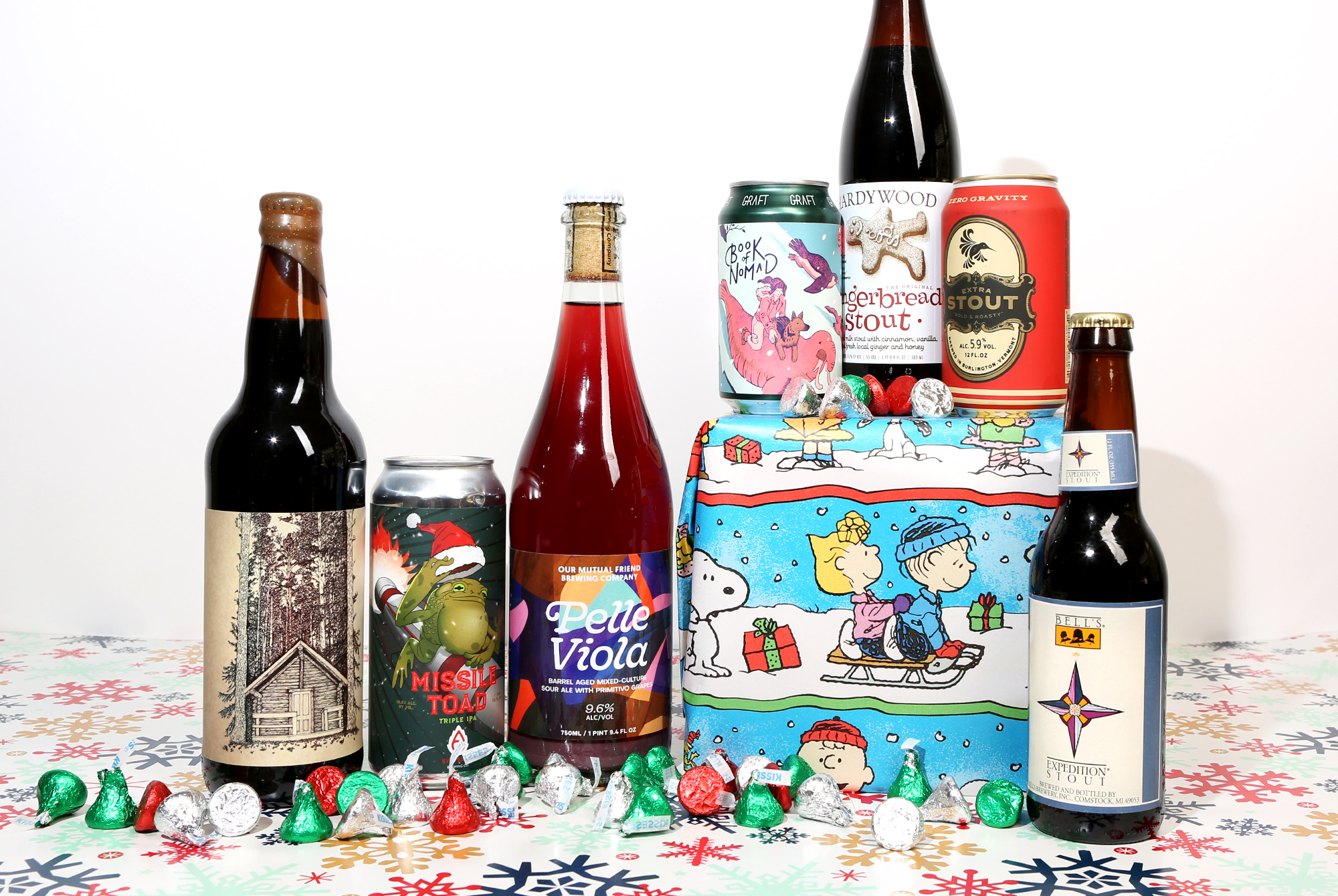 Photography by John A. Paradiso
There's nothing quiet like warming up on a chilly winter day in front of a roaring fire with a beer in hand. What beer are you drinking? Well, that's entirely up to you. As the weather drops and the days get short, we'd recommend something robust and dark like an imperial stout, dark sour, or barleywine. But, if you want to sip on that triple IPA or lightly tart sour we won't stop you.
To help guide you on your winter drinking adventures, we've compiled a list of twenty beers across a variety of styles we'll be drinking this season. Many of our selections are only available at the brewery, so you might need to travel or trade to taste these hot commodities. But, we did sneak in some regional options that should be easier to find. The beers are presented unranked in alphabetical order by brewery. Happy drinking!
Map 40
Allagash Brewing Co. — Portland, ME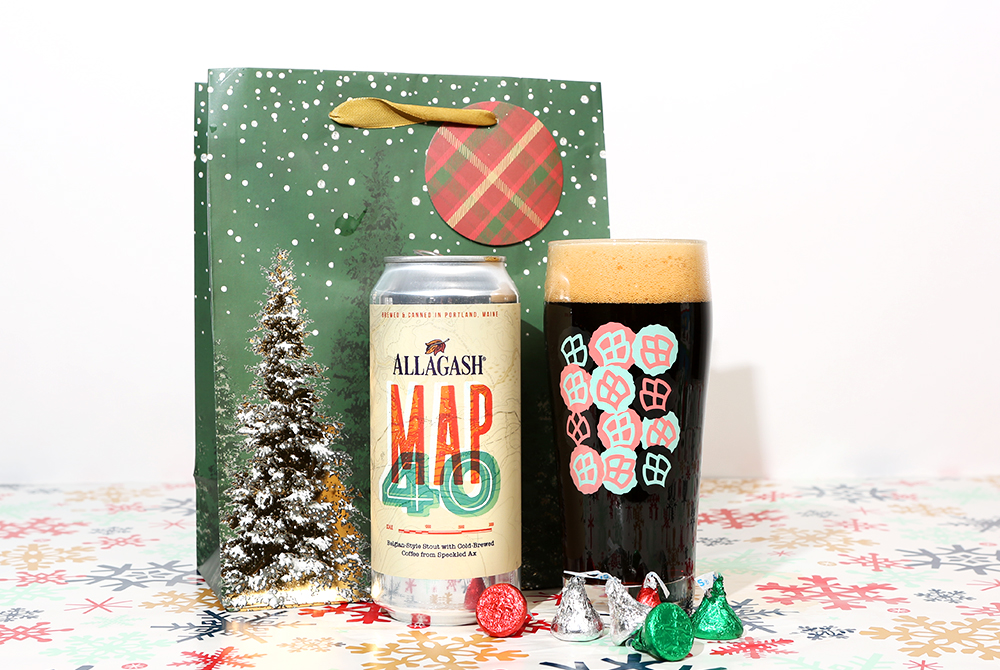 Belgian-style Stout — Of course Allagash added a subtle Belgian twist–owing to its Trappist yeast–to their coffee stout. Brewed with cold-brewed coffee, this beer is loaded with rich coffee flavors as well as some sweet raisin and toffee notes. It's got a creamy head and a clean, approachable body. Perfect for starting your day with some cold-brewed stout from Allagash.
Merry Christmas & Happy New Year
Anchor Brewing Co. — San Francisco, CA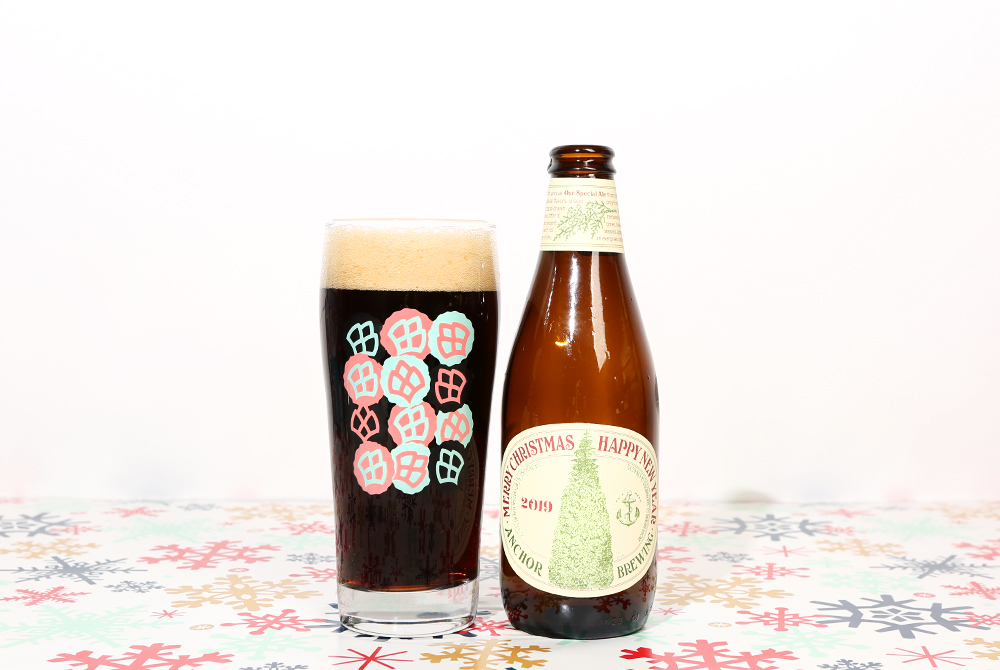 Christmas Ale — Anchor's holiday ale is an annual favorite for the winter season. This year marks the 45th anniversary of the beer, which is available nationwide. A silky stout with deep chocolate flavors and hints of spice, Merry Christmas & Happy New Year is a great beer to share with friends and family around the dinner table. Pair with a hearty stew or even a ham roast for the ultimate winter pairing.
Editor's Note: Anchor Brewing Co. is a subsidiary of Sapporo Holdings Limited
Cold Fashioned
Arizona Wilderness Brewing Co. — Gilbert, AZ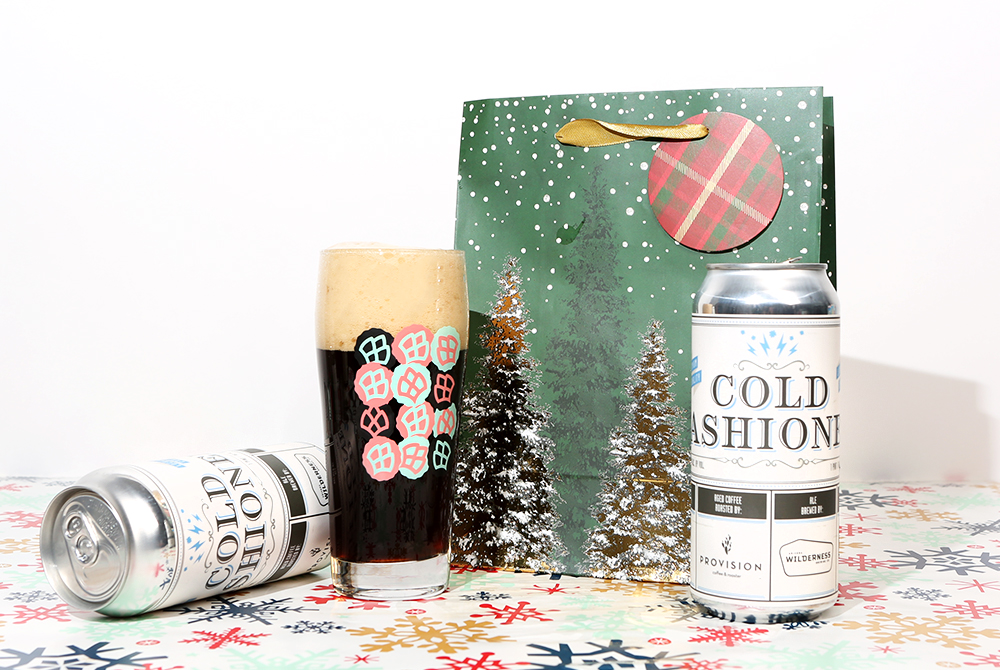 Dark Ale — Arizona Wilderness looked to the cocktail world for inspiration for one of their latest seasonal releases. Cold Fashioned is brewed with Whiskey Del Bac barrel-aged coffee beans and a honey mixer to mimic a coffee old fashioned. The final product is a wholly unique beer with good coffee and perhaps a touch of spice flavors.
Expedition Stout
Bell's Brewery — Comstock, MI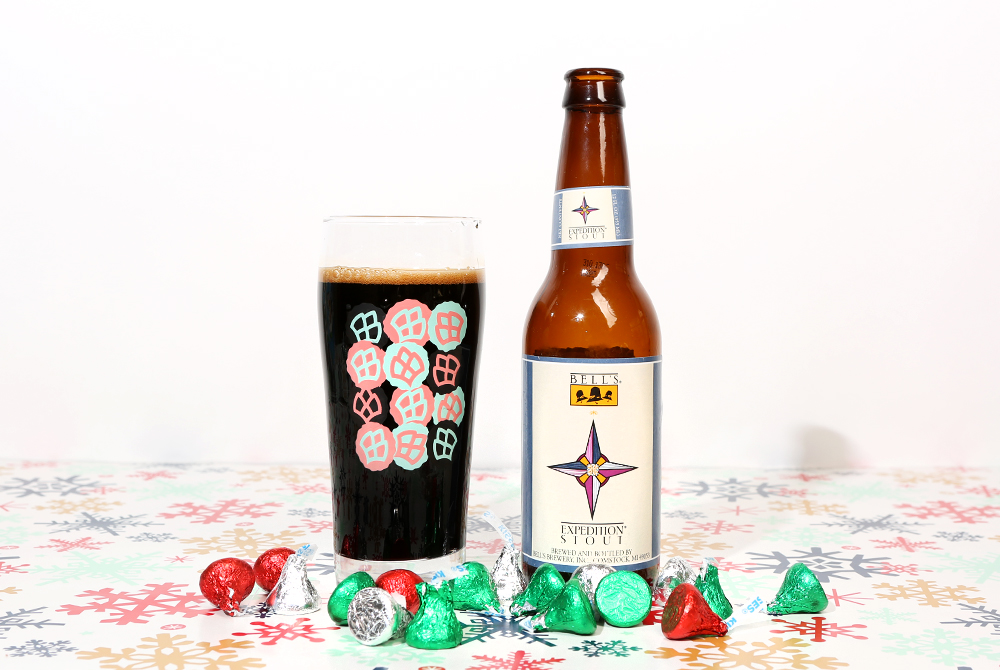 Russian Imperial Stout — Another seasonal classic, Expedition Stout is a robust Russian Imperial Stout with dark fruit, chocolate, and coffee notes. Meant to weather the years, this beer tends to improve with age. For this article, we shot a vintage 2015 Expedition Stout and we'd highly recommend trying to get your hands on an older version. But, it's still a great winter beer when it's fresh.
Griddle
Burial Beer Co. — Asheville, NC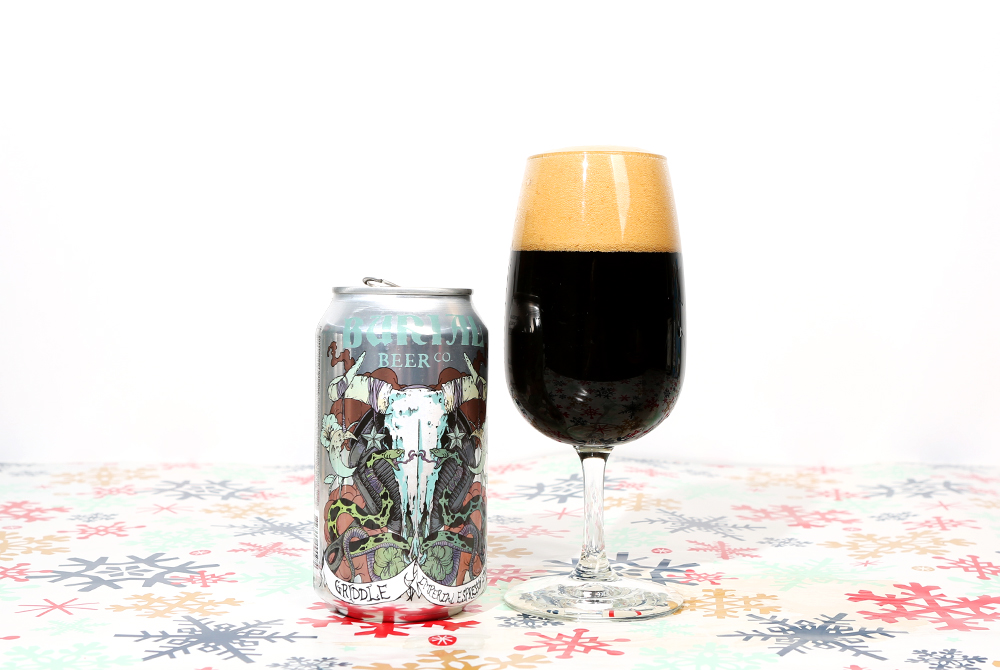 Imperial Espresso Stout — It seems like we can't get enough of coffee stouts this year. 'Tis the season, no? Griddle from Burial is among the best we've come across this year. Stone fruit, roasty coffee, and sweet cream come through as this one warms up in the glass. As Burial says, "Behold the vibrant glare of life's everlasting penchant for satisfaction's zenith."
Missle Toad
Ever Grain Brewing Co. — Camp Hill, PA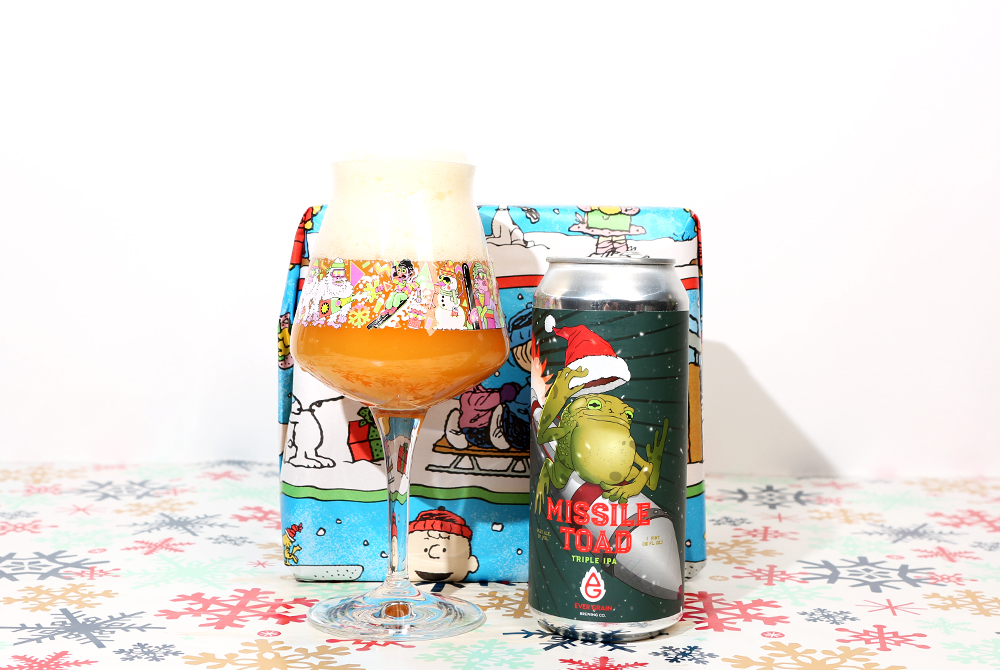 Triple New England IPA — A Christmas triple IPA? We're here for it. Ever Grain loaded this 10.5% beer with huge tropical fruit and citrus notes for a much-needed vacation from the winter blues. The gentle, pillowy mouthfeel feels like fresh powder and the warm booze plays a background note that'll still cheer your spirits.
Together or Alone
Foam Brewers — Burlington, VT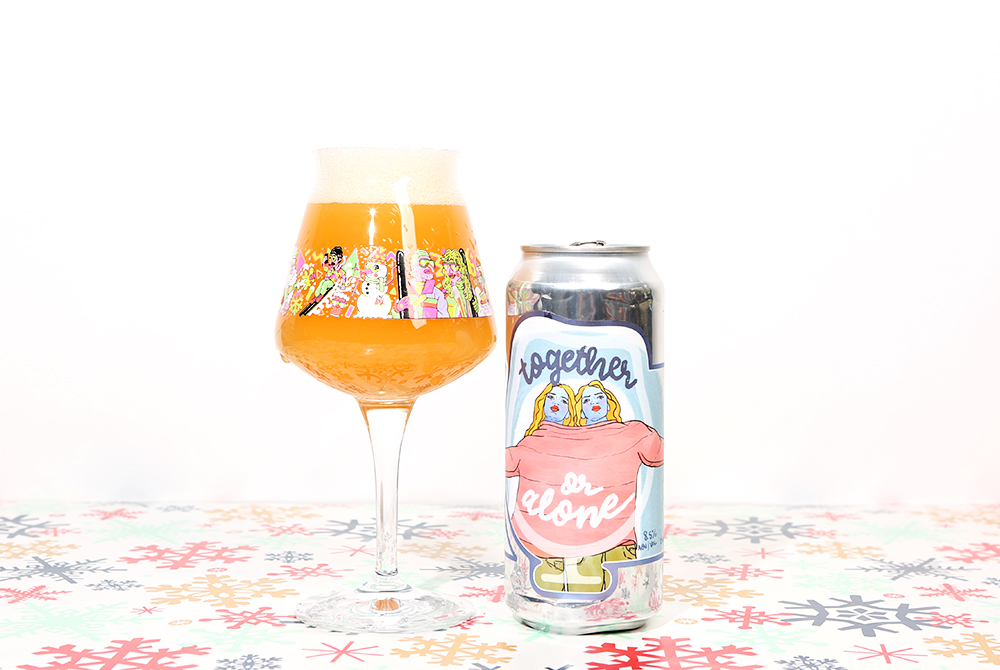 Double New England IPA — Foam Brewers nailed it (as they always do) with this epic juicy beer. This creamy oated IPA is brewed with lactose for a silky smooth body and the hop flavors lean candied fruit, orange peel, peach, and pineapple. It's sweet, delicious, and a beer you'll want to keep all to yourself.
Yuletide
Fonta Flora Brewery — Morganton, NC
Imperial Stout — Fonta Flora's Christmas beer is just what we had on our list to Santa. Yuletide packs a holiday punch with tasty gingerbread spices and deep bourbon notes. Plus the barrel-aging adds a touch of vanilla to round out this burly beer.
Book of Nomad: Snowdrift
Graft Cider — Newburgh, NY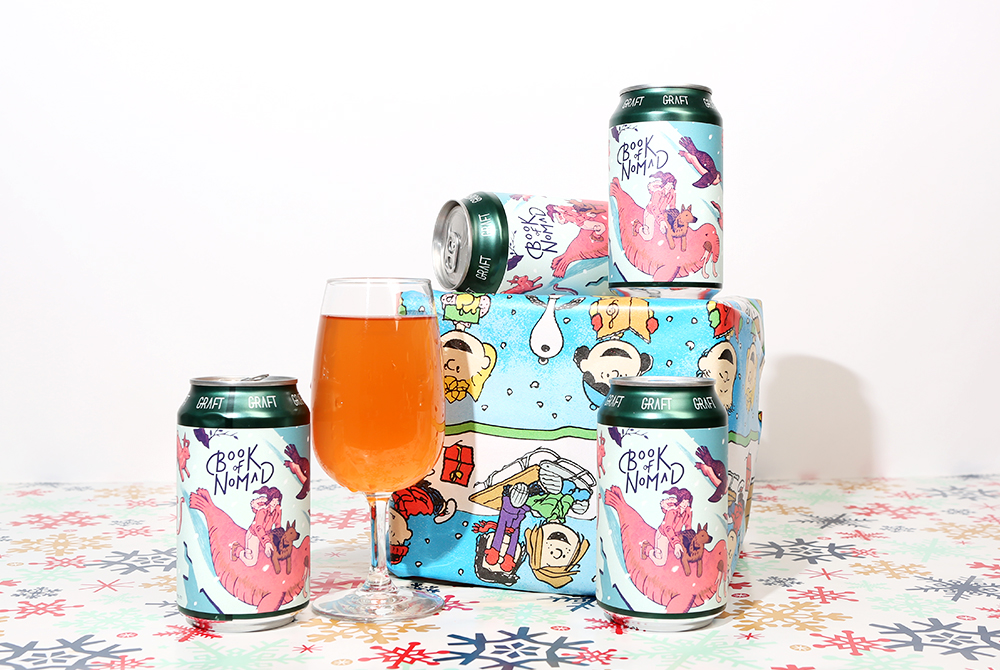 Cider — We're switching it up a little with this spritzy cider from Graft. The latest edition to the Book of Nomad series, Snowdrift is a Riesling strawberry cherry cider. It's light with a beautiful pink hue and you'll find great savory cherry flavors in this one. If you need a break from all those gigantic stouts, get some Snowdrift in the mix.
Gingerbread Stout
Hardywood Park Craft Brewery — Richmond, VA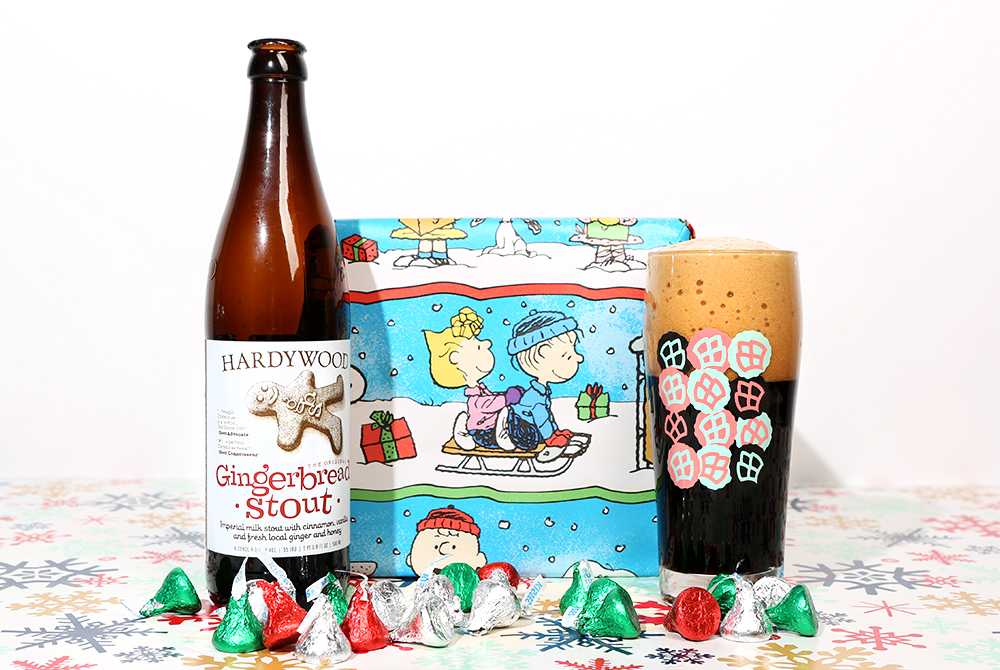 Imperial Milk Stout — Another beer that we look forward to every year, Gingerbread Stout is one of Hardywood's annual holiday beers. It's like drinking a liquid gingerbread cookie. Brewed with ginger, honey, vanilla, cinnamon, and lactose, Gingerbread Stout features a myriad of adjuncts that meld beautifully. Pair with some Christmas cookies and relax in front of the fire.
Ventana Maple Dawn Patrol
Humble Sea Brewing Co. — Santa Cruz, CA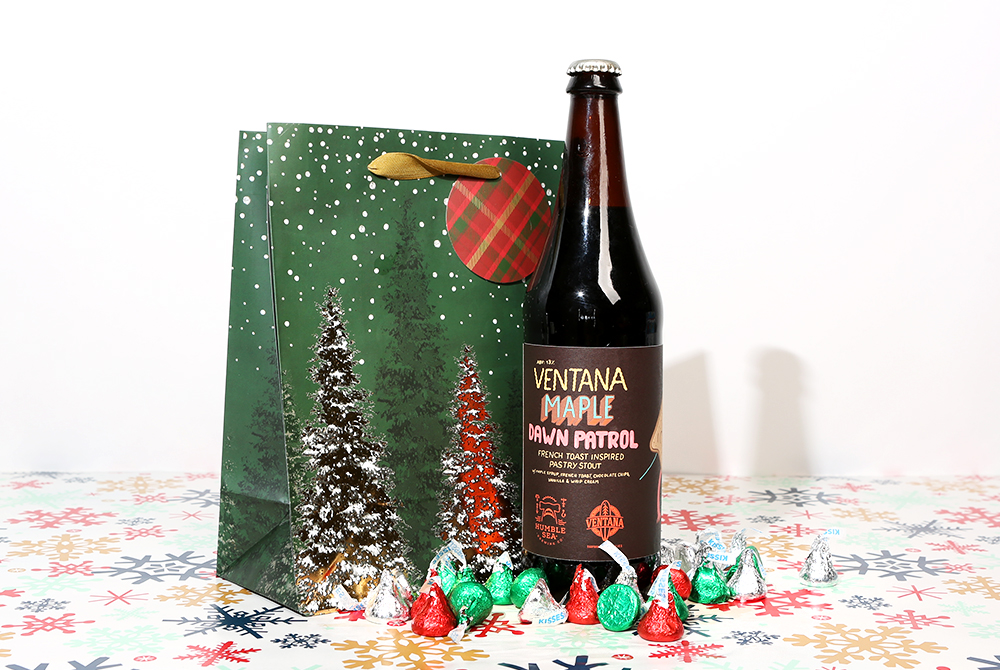 Imperial Stout — This is the beer that Santa's gonna be drinking on his tropical vacation after delivering all those presents. Brewed in collaboration with Ventana Surfboards and Supplies, Humble Sea brewed a breakfast stout delight. Ventana Maple Dawn Patrol is an imperial stout maple syrup, french toast, chocolate chips, vanilla, and whipped cream. Those kooks at Humble Sea sure know how to party.
Three Times a Lady
Long Live Beerworks + Deciduous Brewing Co. — Providence, RI + Newmarket, NH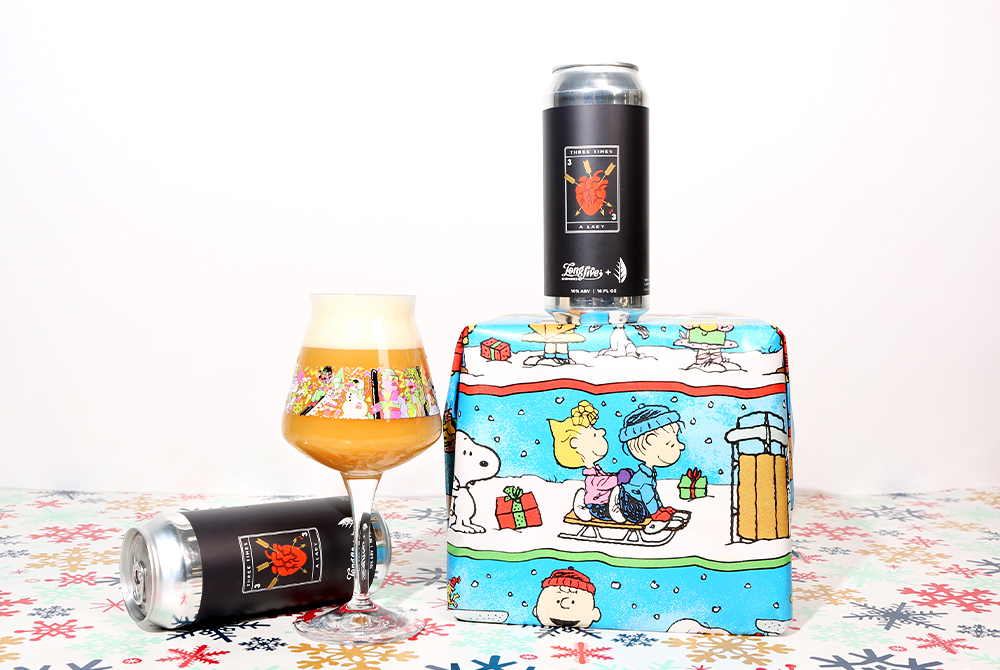 Triple New England IPA — There are hundreds of solid IPAs out there. But, every time a try a Long Live hazy beer, I'm reminded that they belong in the top tier of IPA brewers. (Think Alvarado Street, Foam, Other Half, Threes, etc.) Three Times a Lady was exquisite. The Providence brewery, which teamed up for Deciduous for this magical beer, strikes a gorgeous balance in the delicate, smooth mouthfeel and expressive, juicy flavors. It'll leave you cozy and warm this winter.
Pelle Viola
Our Mutual Friend Brewing Co. — Denver, CO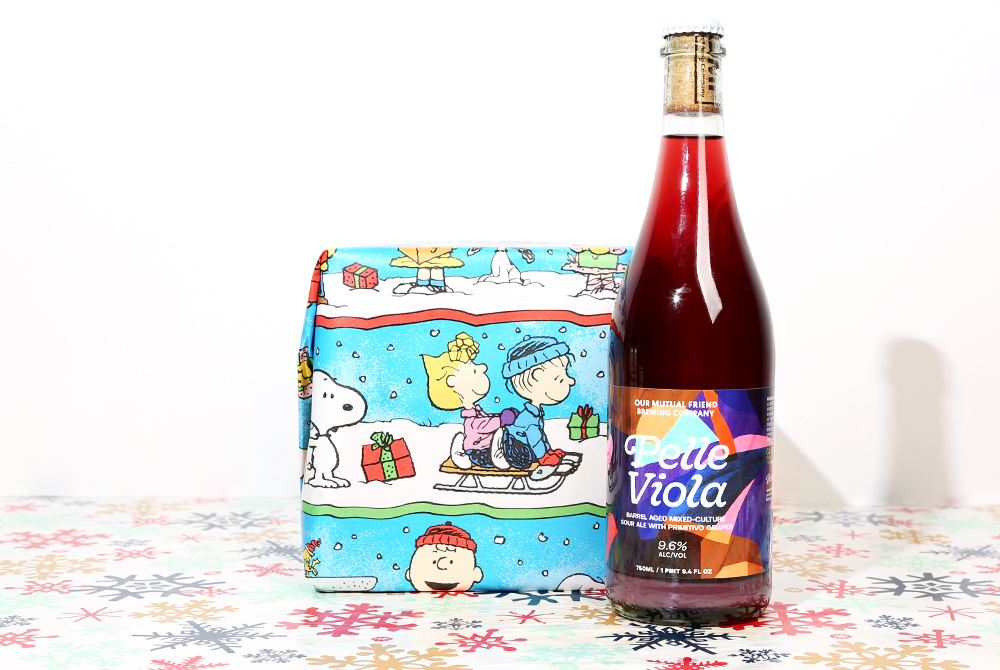 Mixed-Culture Sour — We've been so excited to see Our Mutual Friend progress and evolve over the years while consistently delivering excellent beer. Pelle Viola pushes the Denver brewery's sour program. This mixed-culture sour brewed with Primitivo grapes is a stunning color, beautifully showcased in a clear glass bottle. This beer will be released in early January so keep your eyes open for this one.
Abraxas
Perennial Artisan Ales — St. Louis, MO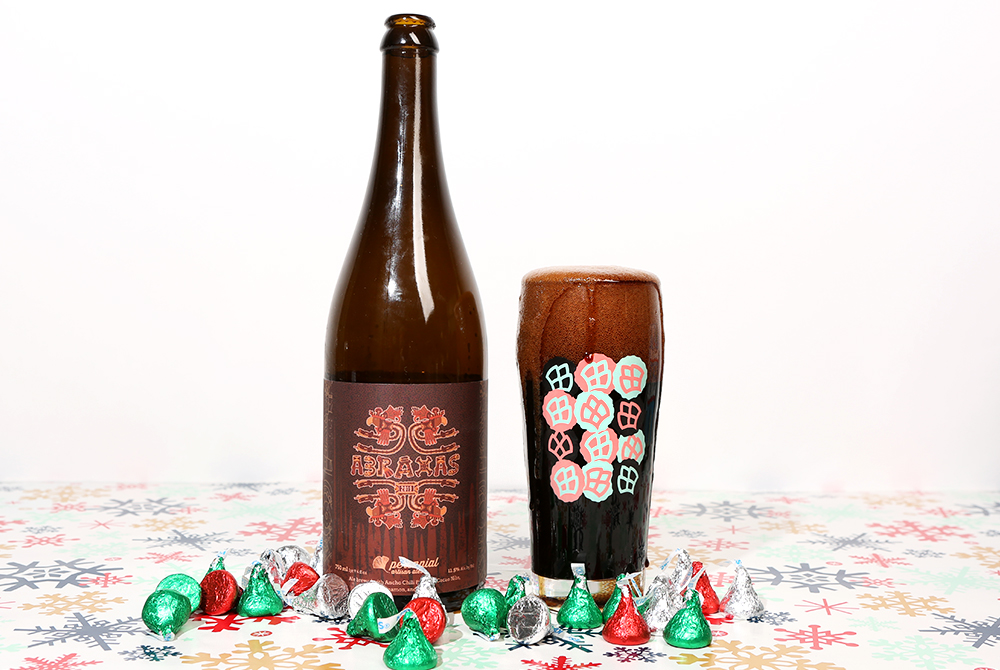 Imperial Stout — Abraxas remains one of our all-time favorite stouts. The barrel-aged version is divine and many of the variants are world-class options but we continue to return to the accessible and delicious original. Abraxas is brewed with ancho chili peppers, cacao nibs, vanilla beans, and cinnamon sticks. The final product has just a touch of spicy heat as well as some vibrant chocolate and cinnamon flavors.
Shibbleshabble
Primitive Beer — Longmont, CO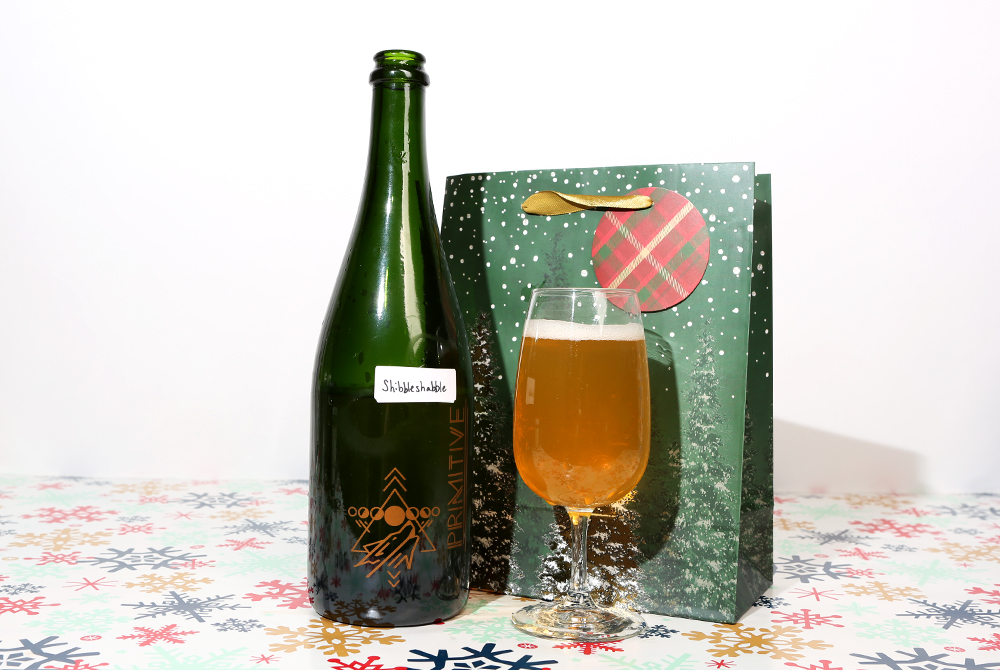 Lambic-style — We named Primitive Beer our best new brewery of 2019 and this beer was a significant part of our decision. Primitive exclusively uses spontaneous fermentation for their beer resulting in lively, complex products. Shibbleshabble was among the brewery's first carbonated options and had great acidity and funk. If you're able to get your hands on a bottle, pop it open on New Year's Eve to ring in the new year spontaneously.
Log Cabin
Pure Project Brewing — San Diego, CA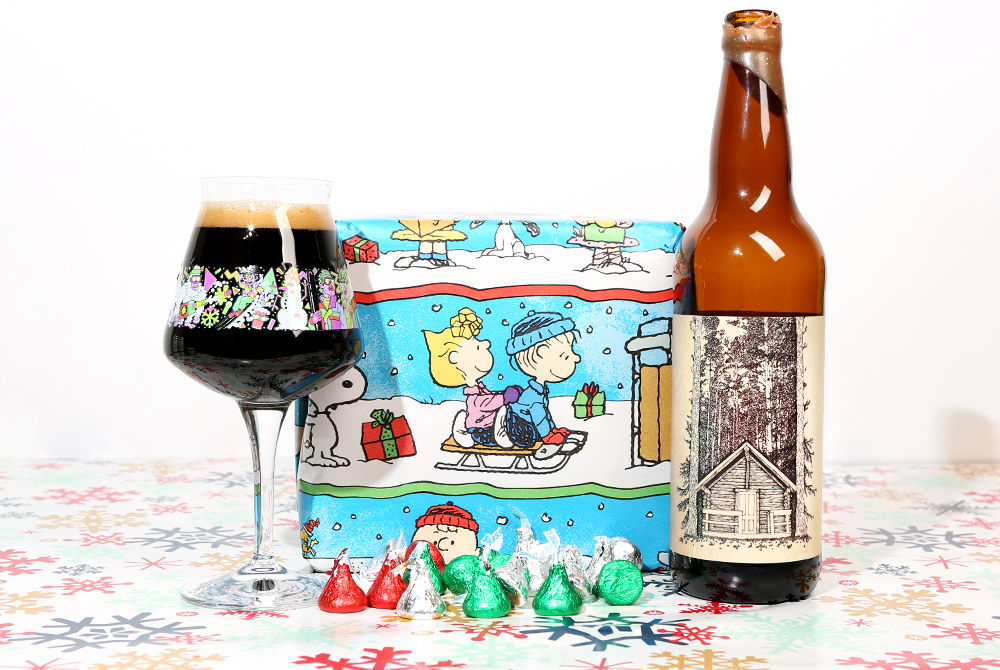 Imperial Stout — This was a huge and decadent beer. Log Cabin is an imperial stout that was aged in bourbon barrels that had also held maple syrup. This Pure Project beer had bourbon, coffee, and sweet maple flavors worthy of Sunday morning pancakes.
The Family Ghost
TRVE Brewing — Denver, CO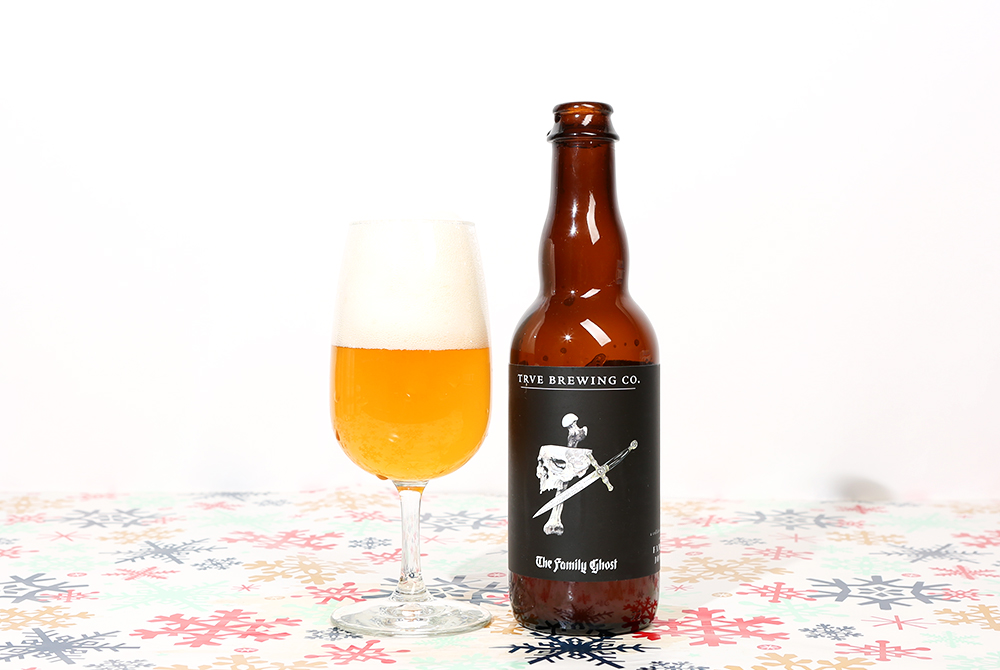 Genever-style Ale — TRVE channeled their inner Dutch for this genever-style beer. Brewed with cinnamon, rosemary, orange peel, orris root, juniper, and grains of paradise, The Family Ghost is a true winter warmer with the acidity of a sour. The spice notes move from the background to the forefront as you sip on this beer for a complex drinking experience.
Habitat
West Kill Brewing Col. — West Kill, NY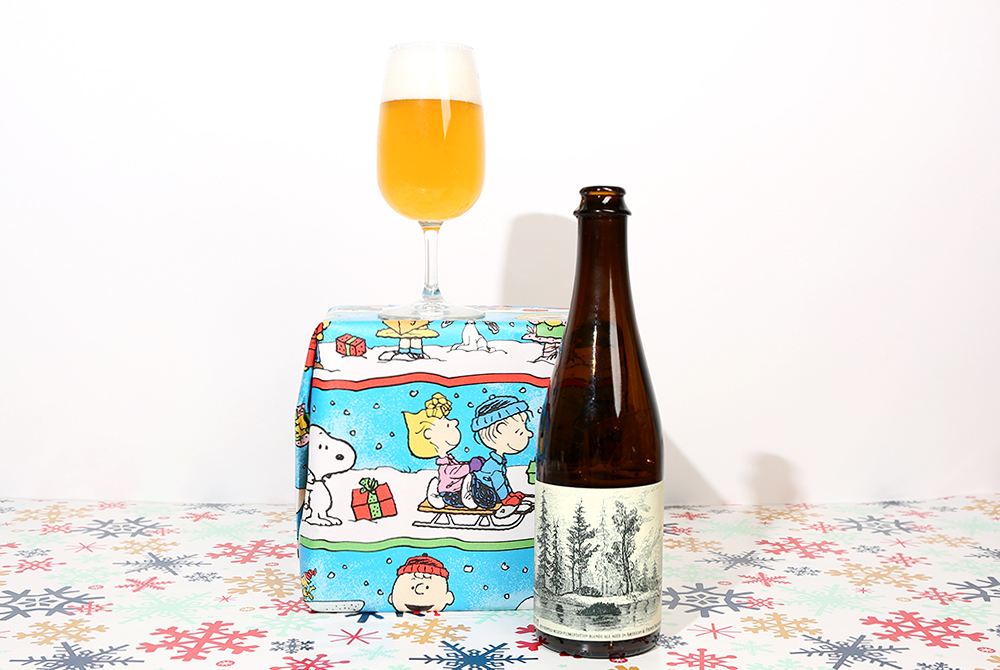 Farmhouse Ale — Habitat from West Kill is a barrel-aged and dry-hopped tart farmhouse ale with nice citrus flavors. Saisons are typically refreshing beers for the warmer months but we think Habitat will suit just fine a cold winter night.
Rèserve Dorèe De Pêche
Wooden Robot Brewing Co. — Charlotte, CA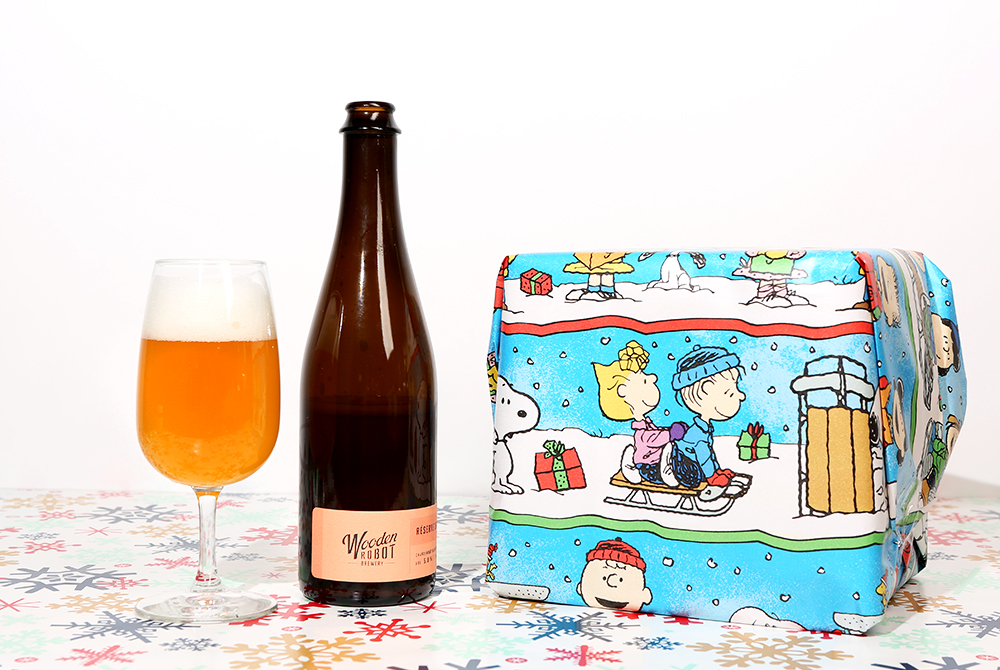 Sour Golden Ale — This beer was fantastic. Aged in French Oak Chardonnay barrels for 3 years and then re-fermented on peaches, Rèserve Dorèe De Pêche yielded brilliant tart and fuzzy peach flavors with a subtle barrel character. Plus, we tasted some hidden stone fruit flavors as well as a touch of blueberry or blackberry, perhaps. Ultimately it was a lively, complex beer worth sharing over the holidays.
Extra Stout
Zero Gravity Craft Brewery — Burlington, VT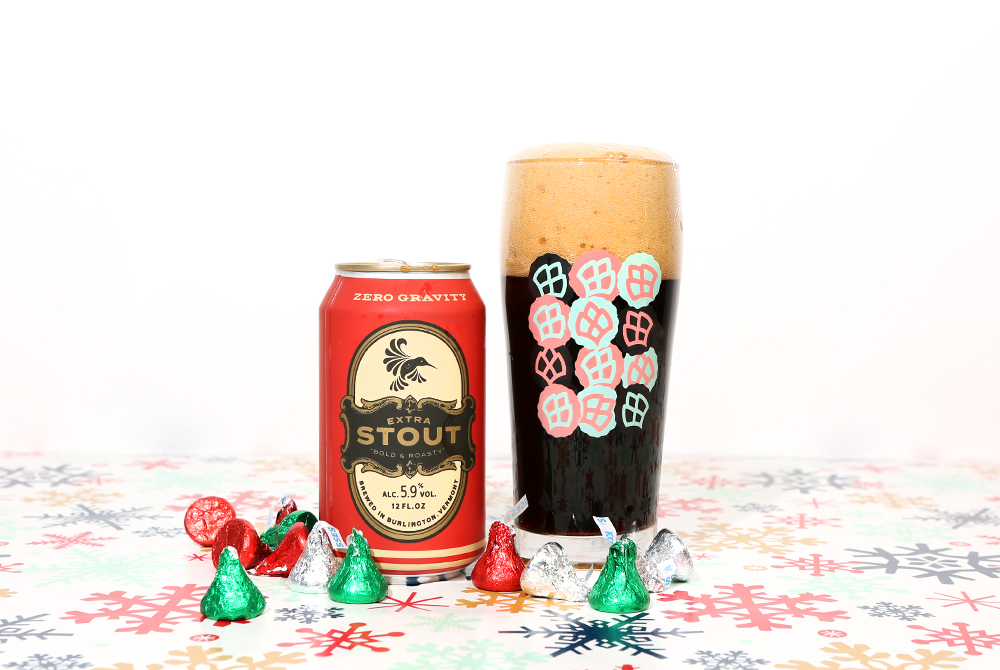 Irish Dry Stout — Zero Gravity brewed a superbly drinkable Dry Irish Stout. The classic, nostalgic can brings a decidedly old-world vibe and the beer itself is roasty and chocolatey but, at 5.9% ABV, won't set you back too far. Perfect for holiday parties or solo drinking on a chilly evening.
This is a paid, sponsored article presented by Ever Grain Brewing Co.
Liked this article? Sign up for our newsletter to get the best craft beer writing on the web delivered straight to your inbox.