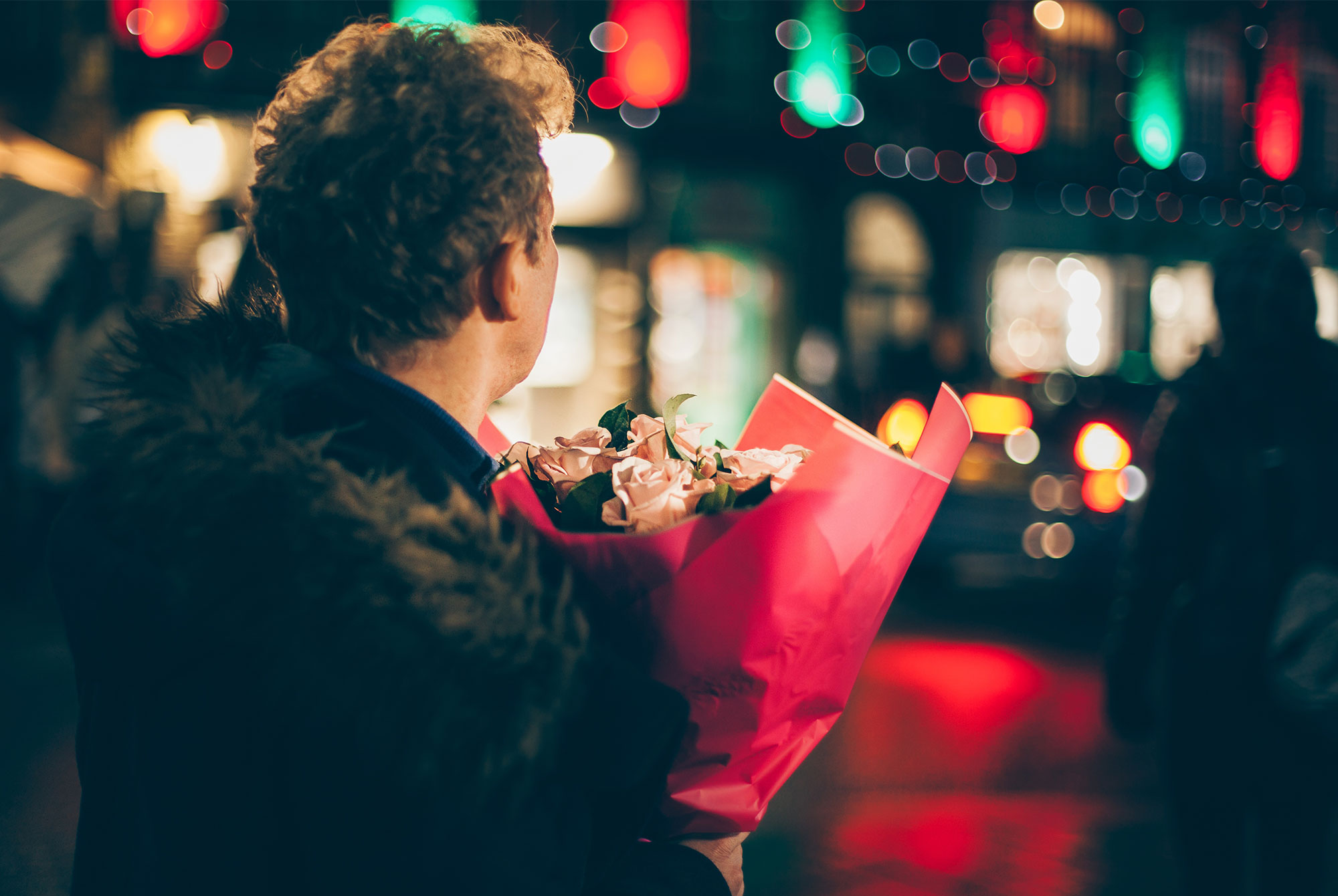 Photography by Clem Onojeghuo
If pressed, I couldn't give you the origin and history of Valentine's Day. It's just something that happens in mid-February (the 14th for those scrambling) and must be dealt with like a dental checkup. You grit your teeth and make a reservation at some restaurant, typically one of those dimly lit numbers where the bread comes as soon as they seat you and the waiter unrolls the napkin for you.
The ideal gift for the day is small — but bigger than a ring box — and shows you've paid attention these last couple months. But the day is also about the experience together, and in this regard a pair of earrings is limiting. Concert tickets are on the right track, but even better (and less expensive) are a few bottles of beer. Who doesn't need a few to get sentimental and open up? We got you covered. Here are the gifts and the beers to make Valentine's Day a hit.
Warm Weather? Stick to Glasses and Goses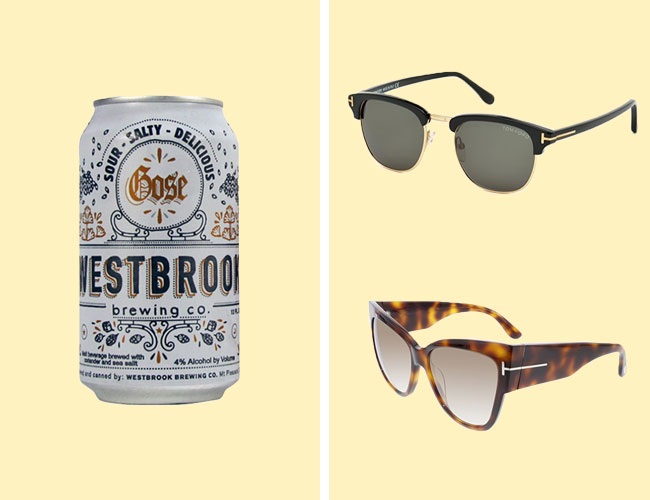 Beachgoers: For couples in warmer weather (lucky you), there's nothing better than a salty, sour gose by the pool or at the beach. But, there's no way to enjoy it with the sun in your face. So get him/her a pair of sunglasses, since their pair is likely long since scratched and lost.
Buy (for him): $167+ Buy (for her): $182 Find a Westbrook Gose Near You
Out There Books for Out There Beer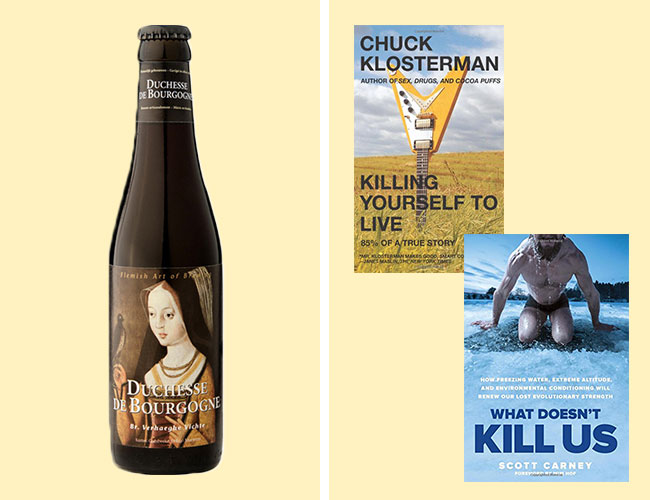 Nerds: If you or your significant other tend to crack beers over books rather than movies or card games, it's best to stick with books sharp enough they won't lose interest, even after a few beers. What Doesn't Kill Us brings us back to our extreme evolutionary roots. Killing Yourself to Live is Klosterman at his best, transversing the country to visit where our nation's rock stars died. And Duchesse de Bourgogne is a blend of 8- and 18-months-old reddish ales, with a tart flavor that'll keep you alert.
Buy Carney: $16 Buy Klosterman: $12 Find a Duchesse de Bourgogne Near You
Classic Funk for Modern Music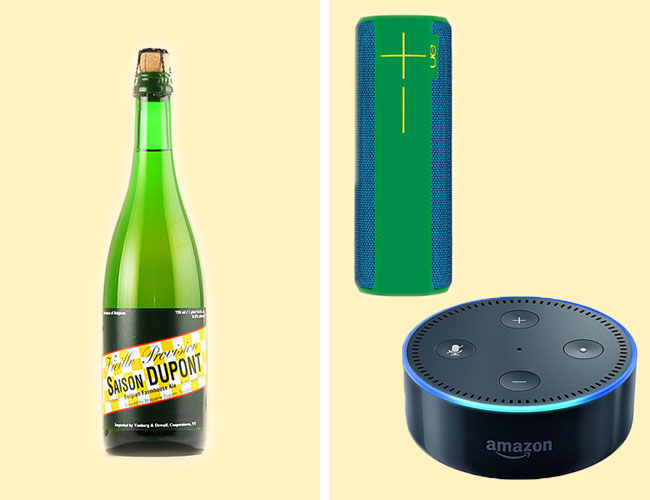 Next Gen Gadgets: The UE Boom 2 is the best, most durable portable speaker I've ever had the pleasure of knocking into a swimming pool. It's perfect for anyone who likes to listen to music trailside or poolside (or if they're just a little clumsy). And for simple tasks, like setting reminders or ordering takeout, the Echo Dot is a cheaper, less intrusive younger sibling to the full-sized Echo. Pair this with a bottle of Saison DuPont — the saison against which all other saisons are judged — and you have a perfect mesh of old and new.
Buy the Echo Dot: $50 Buy the UE Boom: $130
Warm and Red Cheeked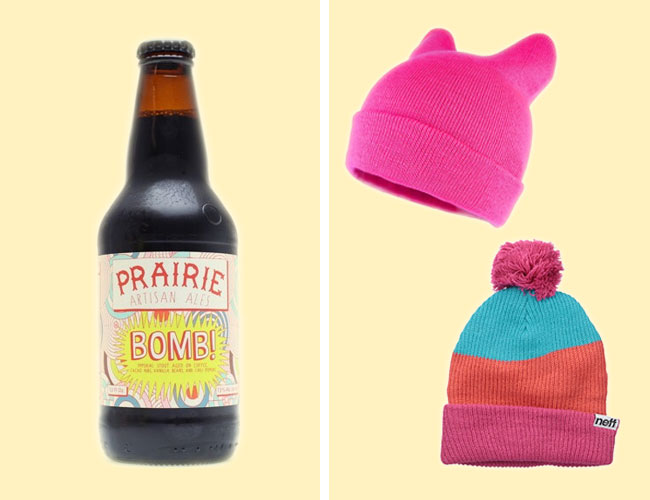 Warm by the Fire: Doesn't matter who wears which, as long as the recipients are as bold as this beer. From the loud, colorful label to the liquid inside the bottle, Prairie Bomb! is known across the nation as a top tier stout whose chocolate sweetness contrasts perfectly against chili peppers. Whether you're a nasty woman or just plain nasty, you might as well pair this loud beer with something to match.
Buy (Pussyhat): $15 Buy (Beanie): $9
Timeless and Classy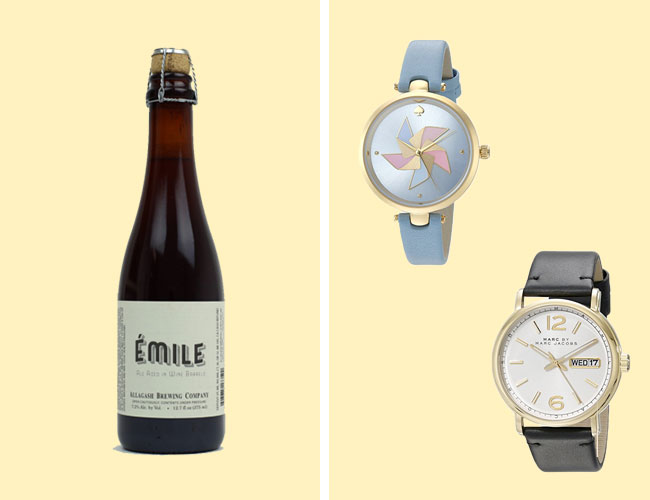 The Punctual Couple: Even if your girl/guy doesn't own a watch, they should definitely have one on the dresser for occasions that call for some wrist support. And for those same dinner parties, where they can't be sure what the other guests want to drink, an ale aged in foudres that once held a French aperitif isn't a bad place to start. (We recommend it here as well.)