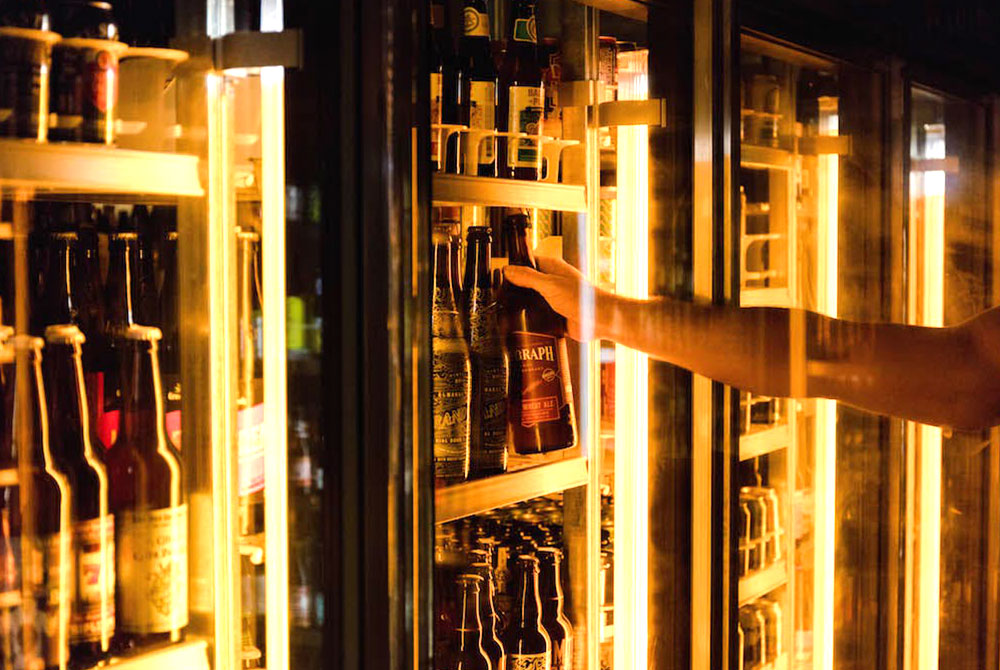 It's always good to have a local bottle shop. I usually buy most of my beer at breweries, but it's handy to know where to get a good 4-pack of your favorite pilsner or an interesting stout when you have friends and family coming over.
If you're visiting NYC and need to pick up a quick beer or you're just looking for a new neighborhood spot, we've got a few recommendations. Here are our favorite places to buy beer in New York City.
It's hard to narrow a list down to just five bottle shops in a city like NYC, so here are a few honorable mentions: Beer Boutique, Beer Table, Carmine Street Beers, and Murray's Cheese Shop.
City Swiggers
320 East 86th St | (212) 570-2000
This is our local spot. An Upper East Side staple, City Swiggers is stocked with a great selection of reliable beer plus regular drops of fresh releases from breweries like Barrier, Grimm, Interboro, and more. I've been known to swing by if I need a specific beer for an article. If you find yourself in the UES, meet us here for a beer.
Top Hops Beer Shop
94 Orchard St | (212) 254-4677
Top Hops Beer Shop is perhaps the quintessential NYC bottle shop. Offering a robust craft beer education curriculum plus tons of highly sought after beer, this Lower East Side beer store is worth working into your tour of New York City. Crack open a fresh can and pair with one of their snacks, like cheese from nearby Saxelby Cheesemongers.
St. Gambrinus Beer Shoppe
533 Atlantic Ave | (347) 763-2261
St. Gambrinus might not have the largest selection of beer in the five boroughs, but what they lack in quantity they more than make up for in quality. The Brooklyn bottle shop offers a curated list of draft beer plus plenty of bottles and cans to keep your kitchen well-stocked.
Alphabet City Beer Co.
96 Avenue C | (212) 633-2337
ABC Beer Co. is one of our favorite spots in the city. Owner Zac Mack has been in the industry for awhile and is extremely knowledgeable. Walk in with no idea of what you want, and he'll send you out with some great selections. ABC Beer Co. also happens to be next to one of our favorite wine bars (LOIS), so you can make an afternoon trip between the two.
Beer Karma
470 Union Ave | (914) 494-0279
The building that houses Beer Karma has been in owner Dan Lamonaca's family for generations. But he didn't turn it into one of NYC's best bottle shops until last year. Lamonca keeps Beer Karma loaded with excellent beer to go as well as solid beer available on tap. Swing by and tell Dan we say hi.
Liked this article? Sign up for our newsletter to get the best craft beer writing on the web delivered straight to your inbox.