Editor's Note:
Want to drink some great beer in North Carolina? We're throwing a beer fest in Charlotte, NC on March 23rd. Get your tickets now!
One piece of travel advice: make your first stop the local coffee shop. Whenever I travel I ask friends to point me towards their favorite shop. Not only do I find a great cup of coffee and maybe a pastry or two, but I'll also get great recommendations from baristas on where to go next. In the Triangle there's no shortage of excellent, independent coffee shops.
We've been singing the praises of the beer scene in the Triangle, but the coffee scene deserves similar accolades. Thanks in part to Counter Culture, which helped jumpstart the "Third Wave" of coffee and was founded in Durham, NC, the Triangle has had access to quality beans and has attracted knowledgeable baristas.
Counter Culture continues to serve many of the Triangle's best coffee houses but you'll also find some smaller roasters popping up in the area. Here's our guide to the best coffee in the Raleigh, Durham, and Chapel Hill area.
Heirloom
219 S West St, Raleigh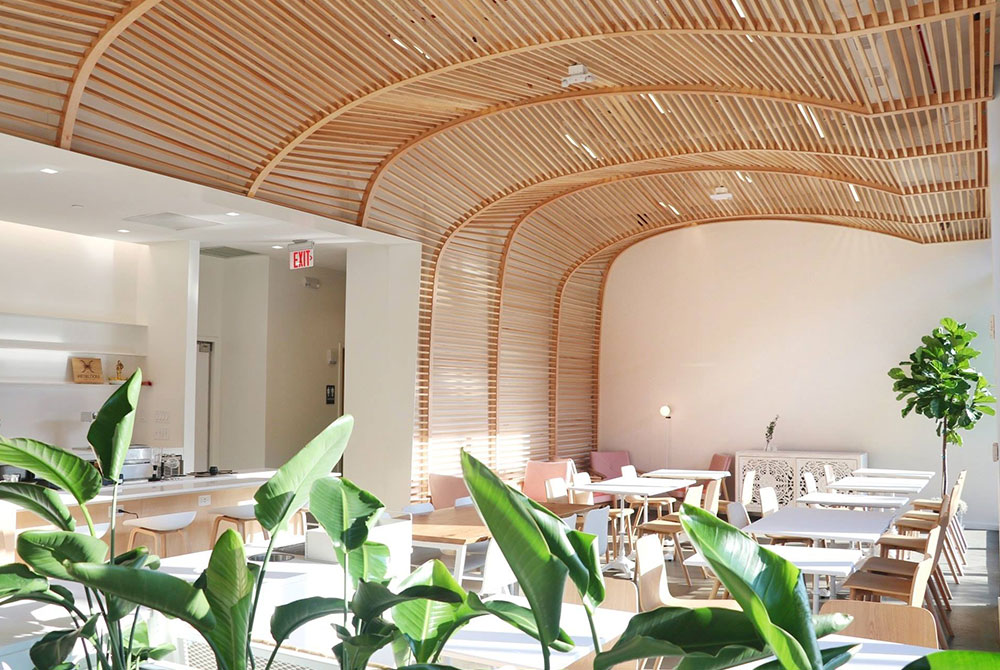 The breezy, modern Heirloom coffee shop is a must-visit on your next trip to the Triangle. The space is beautifully designed with a curved wooden feature that reminds me of Brooklyn's Gold Star Beer Counter. With beautiful plants carefully placed around the shop, a giant bay window allowing natural light to pour through, and a progressive aesthetic, Heirloom is both a great date spot and perfect for a solo afternoon trip. Not satisfied with only serving coffee, you'll find a selection of tea and sake at Heirloom. Don't skip on the pastries either.
Perennial
403 W Franklin St, Chapel Hill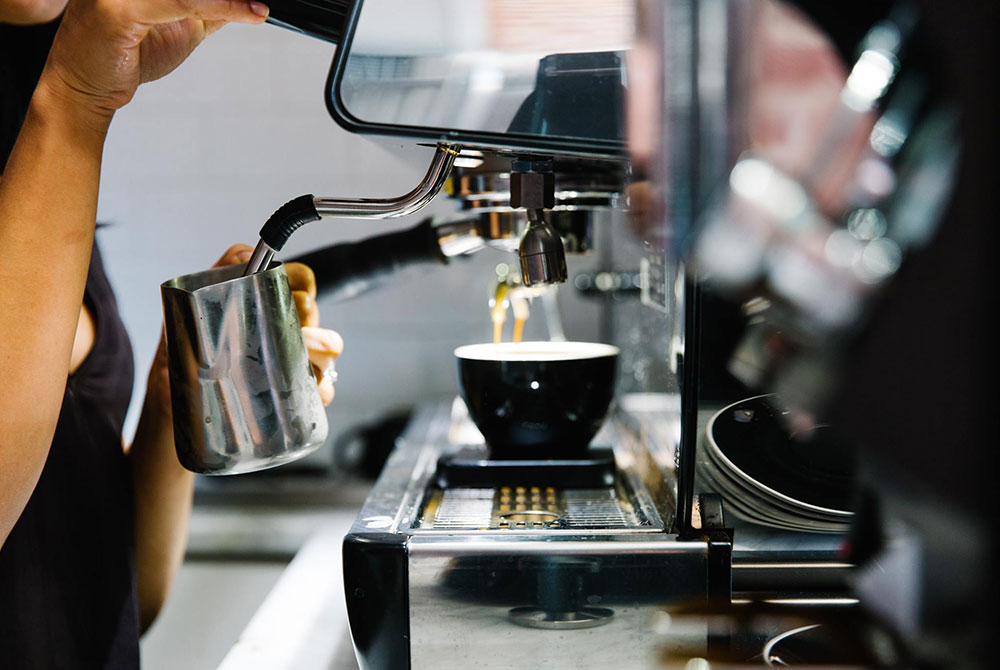 This is my go-to whenever I'm in the area. Conveniently located in downtown Chapel Hill, the cozy and stylish Perennial is an ideal space for doing a little work during the day. The menu is extensive with unique options like a Rosemary Latte and the Red Eye, but I'm a creature of habit and always order the cortado and a morning bun. After you've finished your coffee, stop in Schoolkids Records next door to pick up a couple records.
Jubala
2100 Hillsborough St, Raleigh | (919) 792-1767
Jubala has two locations in Raleigh, but we're sending you to the downtown one located near the NC State campus and right next to the Aloft hotel (which I'd highly recommend if you're looking for a place to stay). The coffee is expertly made and the biscuit sandwiches are among the best in Raleigh–just make sure to get there early to beat the line.
Bean Traders
105 W Nc 54 Hwy #249, Durham | (919) 484-2499
Unlike the previous mentions (which use Counter Culture), Bean Traders roasts its own beans. There's certainly nothing wrong with sourcing your beans wholesale from a roastery like Counter Culture, but Bean Traders decided to offer local coffee drinkers an alternative. All of the ingredients at Bean Traders–from the milk for the coffee to the eggs for the handmade waffles–are purchased from local producers so you know you'll be supporting the community.
42 & Lawrence
134 E Martin St, Raleigh | (919) 322-1668
For many shops, coffee is an art form. At 42 & Lawrence, it's more of a science; the bar is sleek and artful, but the baristas treat the space like a mad scientist's lab concocting coffee experiments like the draft-only mint mocha latte. You'll find traditional options like espresso and pour over, but I'd suggest trying anything pouring on tap.
Open Eye Cafe
101 S Greensboro St, Carrboro | (919) 968-9410
Open Eye Cafe is a favorite for UNC students. It's a spacious shop with a healthy selection of pastries and snacks. Open Eye Cafe calls itself "Carborro's Living Room" and the last time I visited during bad weather, it really felt like it. Cozy up with some coffee and a good book on the couch or get a little work done at one of the rustic wooden tables.
Boulted Bread
614 W South St, Raleigh | (919) 999-3984
To be fair, I'm not really sending you to Boulted Bread for its coffee. Mind you, the coffee is solid, but you really go to Boulted for the baked goods. Stock up on delicious, freshly made bread and a few pastries on your next visit. The bakery also has a connection to the beer world: Brewery Bhavana worked with Boulted on a beer making use of the bakery's sourdough culture.
Liked this article? Sign up for our newsletter to get the best craft beer writing on the web delivered straight to your inbox.