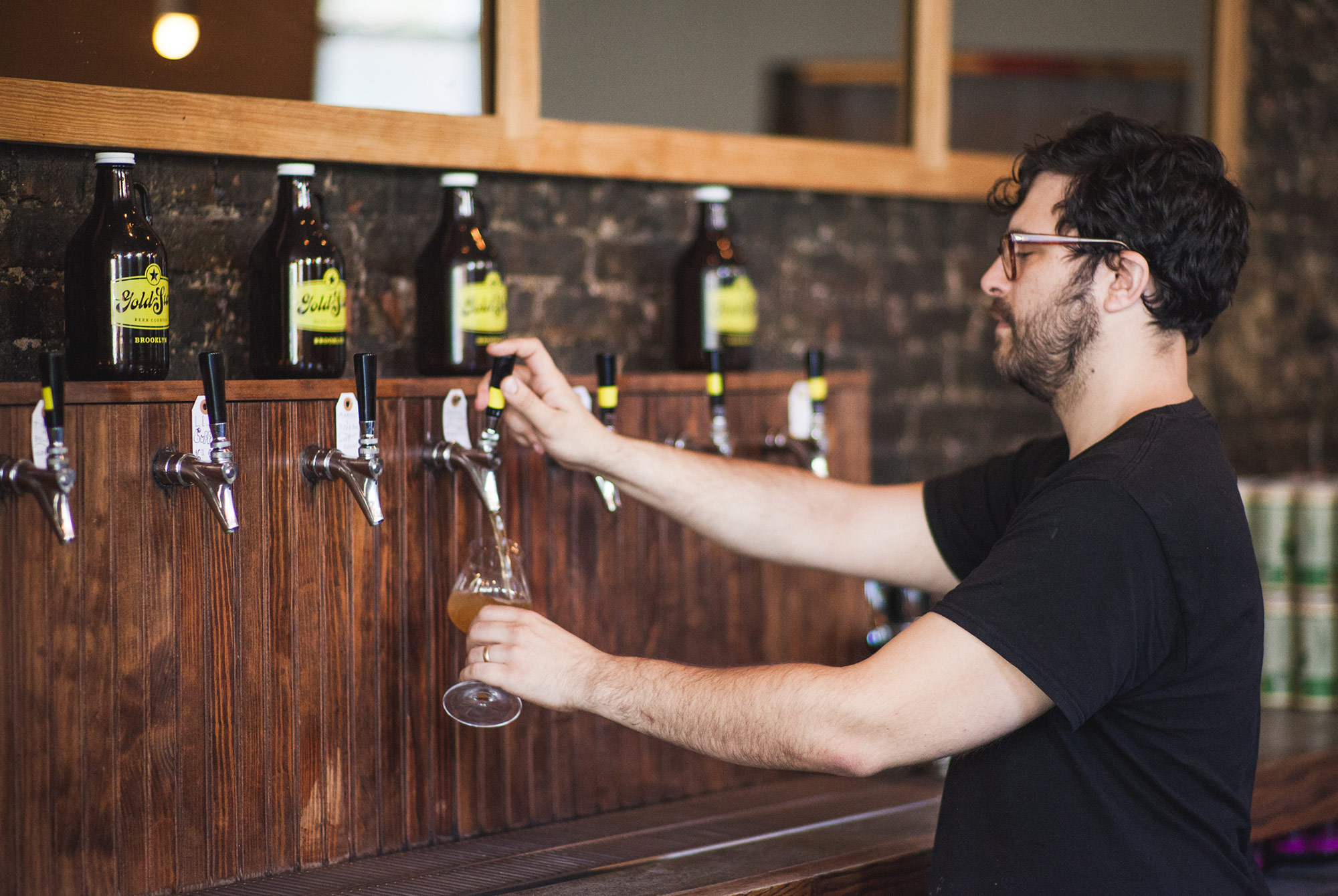 Editor's Note:
Want to drink some beer in New York City? We're throwing the Juicy Brews Winter Invitational in Brooklyn on December 8th. Tickets are available here.
Narrowing down the best beer bars in a city like New York City is a tall order. There are enough great choices available that I felt I needed to write a second article just to highlight some of the spots that I overlooked for this list. But that's how it goes sometimes.
For me, 2018 was the year of comfort when it came to beer bars. I sought out places with small tap lists, a cozy ambiance, tasty food, and, of course, great music playing. Here are our picks for the best beer bars in New York City.
Gold Star Beer Counter
176 Underhill Ave
Gold Star is my favorite beer bar in the city. It's the ultimate cozy bar with comfortable seating, plenty of plants, and records spinning all day. Founder Josh van Horn manages to stock his tap list with some of the best beer available, while also maintaining a great bottle and can list for take away. The bar, co-owned by Josh and his wife, is a quiet neighborhood joint with plenty of regulars stationed at the bar, but it's no longer a secret. So show up before the rush, get a pour of whatever Suarez beer is on tap, order the salami picante sandwich and a cheese board, and settle in for the afternoon.
Blind Tiger
281 Bleecker St | (212) 462-4682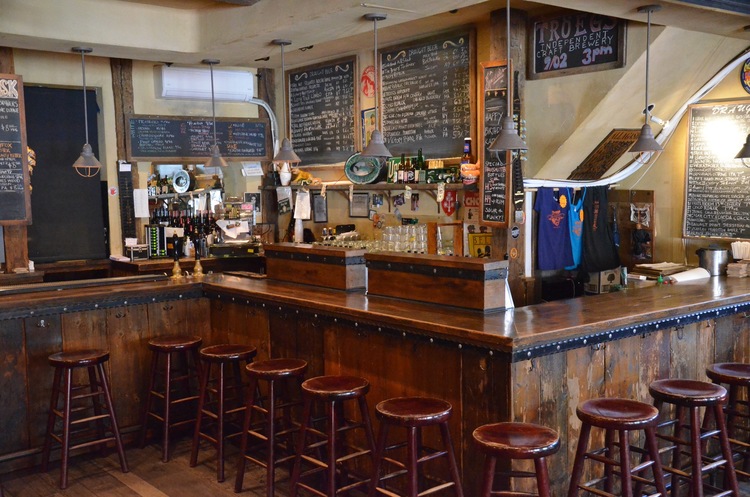 This is the NYC beer bar. This is where the bartenders at other beer bars go after they finish their shift. You'll often find Benjamin Pratt, co-founder of As Is, at Blind Tiger closing it down. The one downside is that the bar is small and busy, so the spot can get a little cramped. But there's a good reason for that: Blind Tiger's tap list is one of the best in the city. If you can secure a table, I'd recommend staying all night.
As Is
734 10th Ave | (646) 858-1153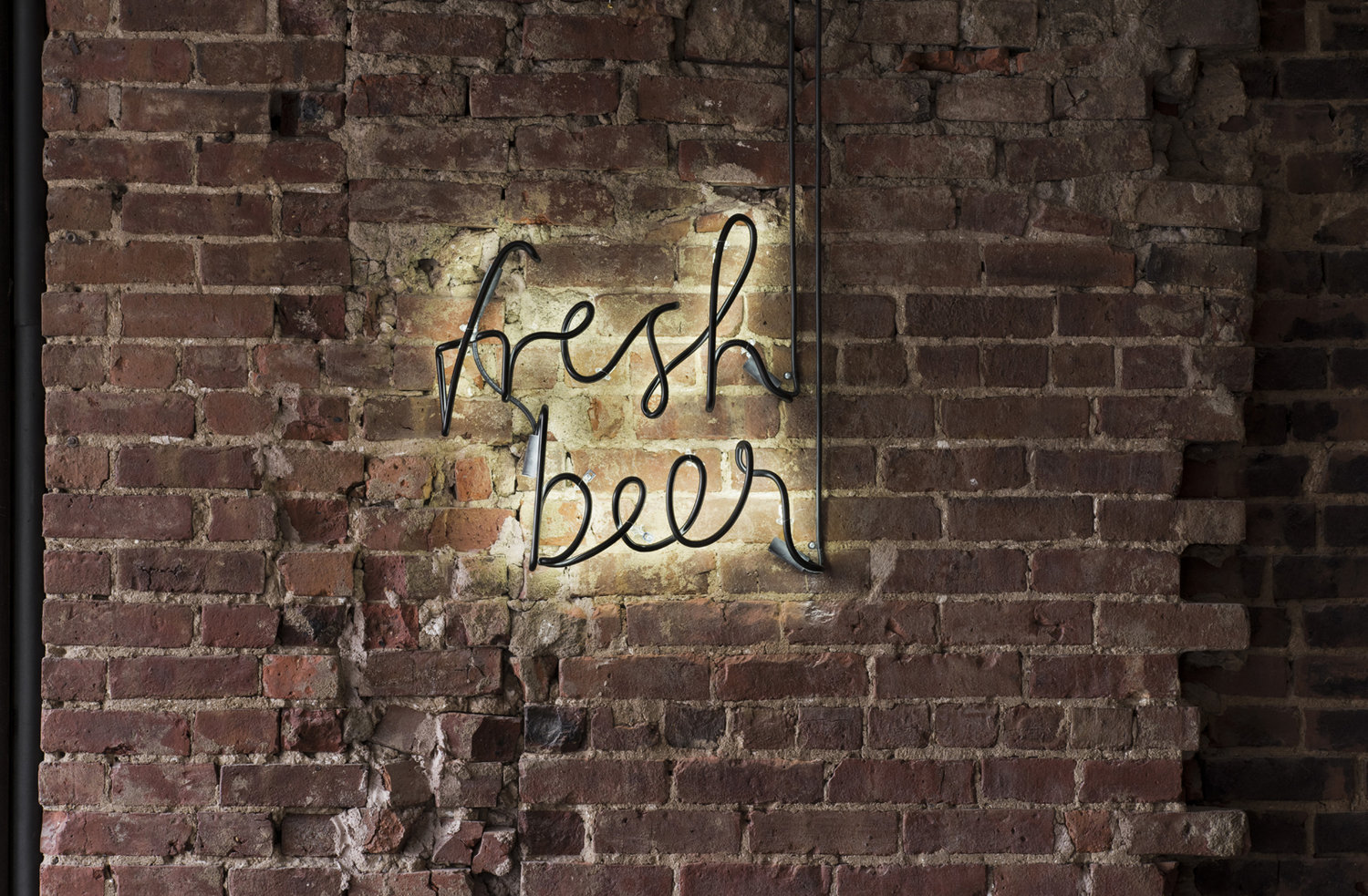 This is one of our favorite spots in the city. You'll find me here at least once a week on my way to Port Authority (New Jersey represent!). The draft list is exceptionally well curated, there are draft cocktails and natural wine pours for those who don't like beer, and the music choices are always great–depending on who's DJing, you'll hear Thundercat or Fleet Foxes. Also, don't skip on the food because the kitchen is phenomenal. I'd recommend the chicken sandwich, which is their most recent addition.
Editor's Note: Benjamin Pratt, a co-founder at As Is, is the Hop Culture Photography Manager.
Tørst
615 Manhattan Ave | (718) 389-6034
This is the bar that every site says is "The Best Beer Bar in New York City." The stylish marble counter features one of the best tap lists in the city and Tørst's previous restaurant, Lukus, was Michelin-starred (FYI, the food at Tørst is still incredible). Many of the best folks in the industry have come through Tørst, including Anthony Sorice, founder of Root + Branch. It's a "must-visit" in a city teaming with "must-visits".
Beer Street
413 Graham Ave | (347) 294-0495
Another "hidden gem" turned must-visit beer bar, Beer Street is the easy choice if you're looking for dim lighting, relaxed vibes, and one-on-one customer service from the man always behind the bar: founder Cory Bonfiglio. Cory has been in the beer industry for a long time and isn't shy about giving his opinion on his small but exceptional beer list. Beer Street is tiny, but, if you can find a little space at the bar, cramped becomes cozy. Bonfiglio is opening a second Beer Street location in Prospect Heights, so be on the lookout in the coming months.
Liked this article? Sign up for our newsletter to get the best craft beer writing on the web delivered straight to your inbox.