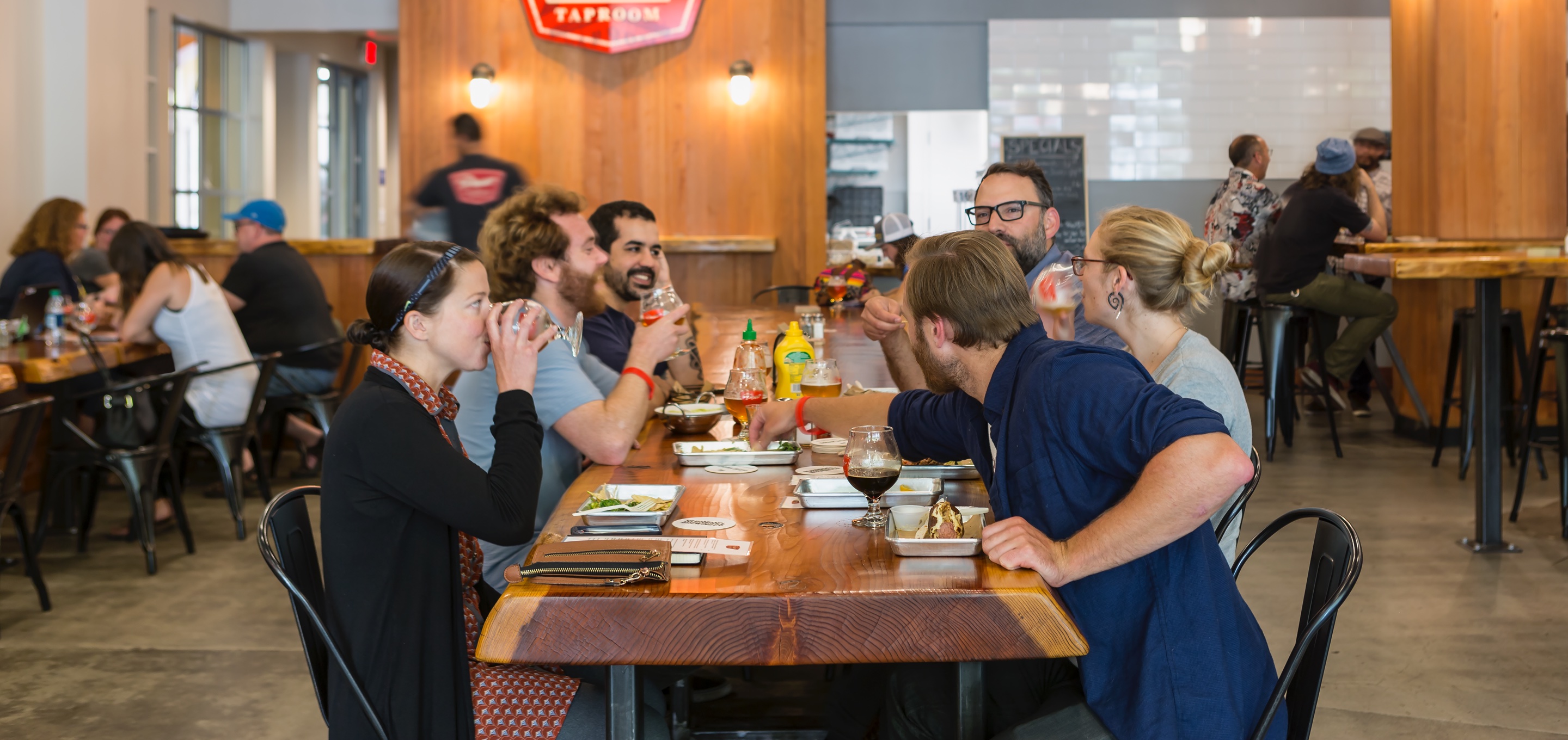 Editor's Note:
Want to drink great beer in California? Join us at Drake's Dealership on April 20 for Juicy Brews WestFest! More info and tickets here.
Santa Cruz has an enormous supply of great beer thanks to its literally dozens of noteworthy and quality brewers. This glut of sudsy goodness has had the fortuitous side-effect of convincing numerous service industry professionals to open bars and restaurants designed to provide a comfortable beer-drinking environment. These places are inordinately fun and inviting, and, if they serve food, it's usually prepared explicitly to compliment a cool beer.
Read on to see our picks for the five best beer bars and gastropubs in Santa Cruz.
East End Gastropub
1501 41st Ave, Capitola | (831) 475-8010
East End offers an unrivaled combination of quality Santa Cruz brews alongside food that celebrates the city's location at the northern edge of California's fertile Central Coast. Humble Sea, Discretion, and New Bohemia are all menu mainstays and worthy of your consideration. The food can be a little hifalutin, as with the delectable seabass in lobster sauce with succotash. Simpler items like pizza, chicken wings, and crispy brussel sprouts are mouth-watering and pair great with any number of their beers.
Pour Taproom
110 Cooper St, Ste B, Santa Cruz | (831) 535-7007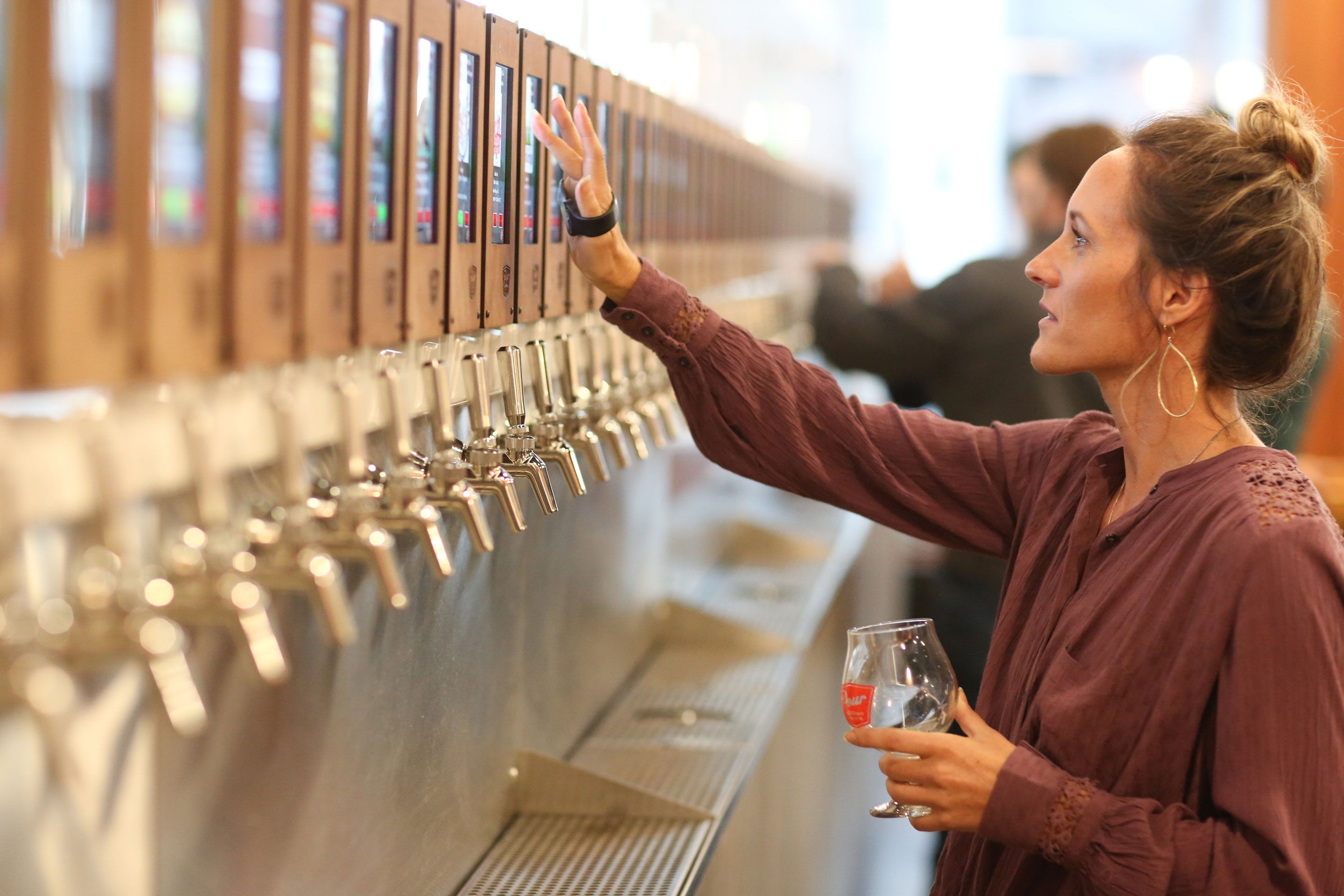 Granted, Pour is a smallish chain, but you won't even notice that with all of the local beers on tap. And by "all," we mean dozens. And by "on tap," we mean lined up on a wall for self-service. The experience is part bartender fantasy camp and part beer bacchanalia. Sure, the white subway tile thing is a little played out, but there are board games and communal seating and it's just impossible to come here and have anything but the best time.
99 Bottles of Beer on the Wall
110 Walnut Ave, Santa Cruz | (831) 459-9999
When people go looking for a locals' bar, 99 Bottles is the kind of place they're trying to find. Granted, the restaurant portion of this restaurant-pub is a little comely compared to their more refined competitors. The beer here mixes with the atmosphere in a way that feels homey, cozy, and comfortable. Their brew selection is massive, but luckily the bartenders always know something good to recommend. Consider, however, the draft Double Pale Ale from the local brewmasters at Uncommon. So. Good.
Beer Cove
400 Beach St, Santa Cruz Beach Boardwalk, Santa Cruz | (831) 226-1048
The Santa Cruz Beach Boardwalk is largely something to avoid. It's teeming with screeching kids and is impossibly over-crowded no matter the weather. If you're burnin' for some Ferris wheel action, or have kids of your own that need a place to run and screech, then take a pit stop at Beer Cove to sample some quality local beer to make your Boardwalk trip a little more tolerable. The seasonal selection changes but you can expect to find a wide selection from the likes of Uncommon, Discretion, and Santa Cruz Ale Works.
Lúpulo Craft Beer House
233 Cathcart St, Santa Cruz | (831) 454-8306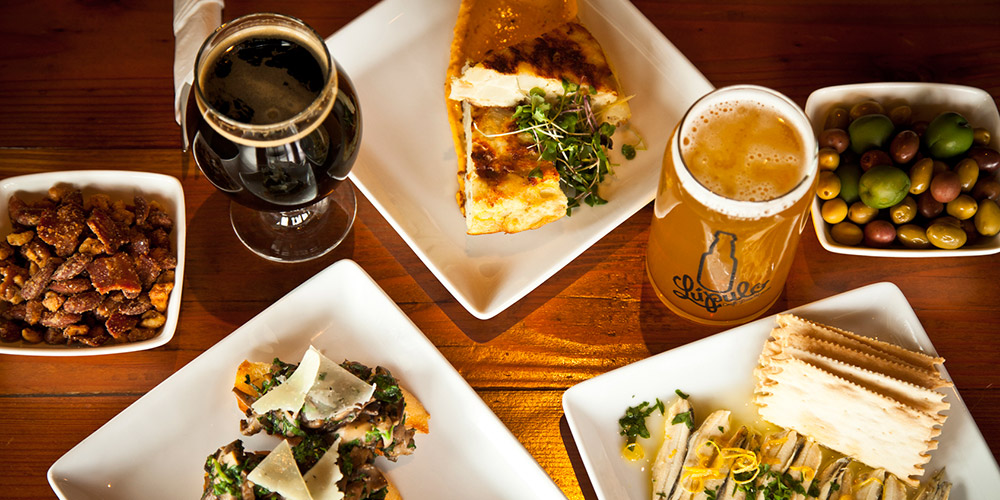 Lúpulo takes their craft beer identity seriously. There is a rotating draft selection of eighteen brews available at any given time, as well as hundreds of square feet of fridges packed with perfectly chilled bottles. The food, furthermore, is on point. Avocado toast drizzled with balsamic and loaded with pickled onions is especially good, although the loaded tacos will probably pair better with most of the beer.
Liked this article? Sign up for our newsletter to get the best craft beer writing on the web delivered straight to your inbox.