We're cheating a little bit here. Twin City bars and restaurants continue to add more quality craft beer offerings, but so too do those in the suburbs. And they're good enough to include on this list of craft beer destinations that also happen to feature some pretty good burgers, brats, and belly dancing.
Whether you're looking for a quick pint or want to spend an evening putting back a few delicious Minnesotan beers, we have a spot for you.
Happy Gnome
498 Selby Ave., St. Paul | 651-287-2018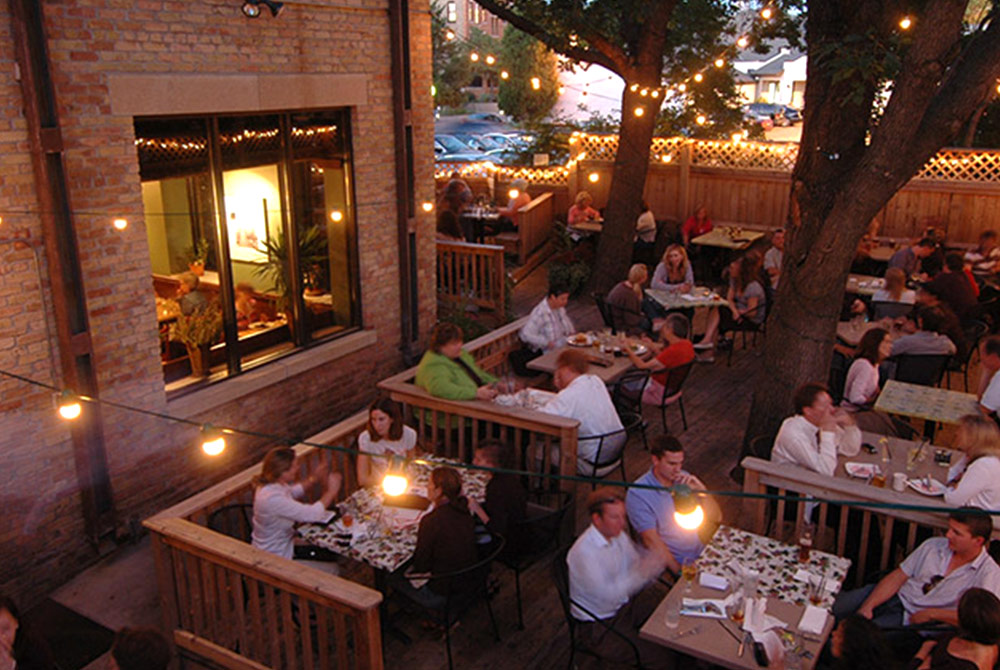 The Happy Gnome used to form a trifecta of craft beer bars on a half-mile stretch along Selby Avenue in St. Paul. Sadly, the Muddy Pig recently closed, making the stretch one craft beer destination lighter. In spite of the closure, the Happy Gnome offers more than enough reasons to visit St. Paul. For starters, there are 89 beers on draft, and the Gnome allows patrons to build a flight of the eclectic selection. The location even offers beer dinners, bringing brewers to the restaurant to chat beer and providing chefs a chance to pair that brewery's beer with a special menu. Plus, you can't go wrong with the duck burger.
Red Cow
393 Selby Ave., St. Paul | 651-789-0545
Known mostly for its delectable burgers and caramel-bacon puffcorn (it doesn't get more Midwestern than that), the Red Cow also offers up plenty of beer. Plus, for those looking for some one-off brews, the restaurant periodically teams up with local breweries for Cow-laborations to put on tap. The current offering is a cow-lab with Modist, a single-hop IPA made with Denali hops. There are three other locations in Minneapolis, meaning there's no reason you shouldn't load up on puffcorn.
New Bohemia
800 W Lake St., Minneapolis | 612-354-7724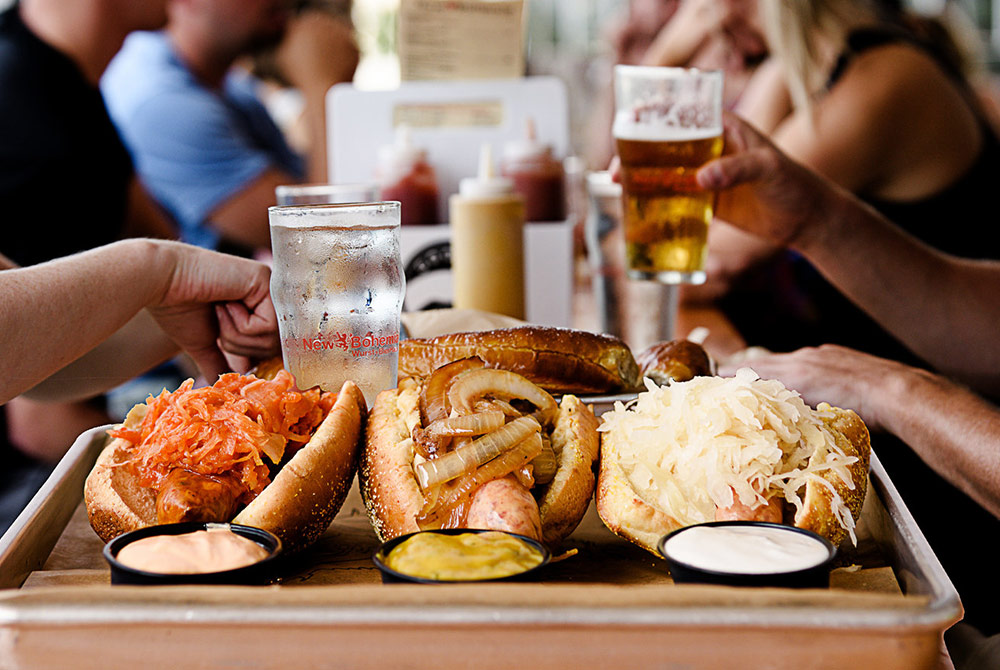 The location on Lake Street is the most buzzworthy thanks to the brat and craft beer haus' neighbors. Up-Down Minneapolis provides craft beer, arcade games, and skee-ball. Moto-i is a sake brewhouse and Fuji Ya is one of the best places for a taste of Japan in Minnesota. But really, you could stay put at New Bohemia. 36 beers are on tap – alongside 24 different locally-crafted sausages like the Surly Hell Fire brat.
Grizzly's
220 Carlson Pkwy N, Plymouth, MN 55447 | 763-476-1011
Despite being a small chain, Grizzly's is a purveyor of sought-after beers. Just recently, it featured some of Minnesota's best breweries in Lupulin and Barrel Theory, out-of-state treats like Toppling Goliath and Drekker, and a handful of barrel-aged beers, including 2014 Bourbon County Brand Barleywine. You would never guess the suburbs would house some of the best craft beer destinations, but here we are.
Ansari's
1960 Rahncliff Court, Eagan, MN 55122 | 651-452-0999
Ramsey Ansari is a well-known name amongst craft beer fans in the Cities. It's probably because the beer he gets for Ansari's Mediterranean Grill and Lounge often can't be found anywhere else in the area. Special tap takeovers and craft beer events happen nearly every week and Ansari's has an extensive tap and bottle list – featuring cellared treats and the freshest hazy IPAs. You'll want to order the gyro garlic angel hair pasta and visit when there's a belly dancer scheduled to perform.