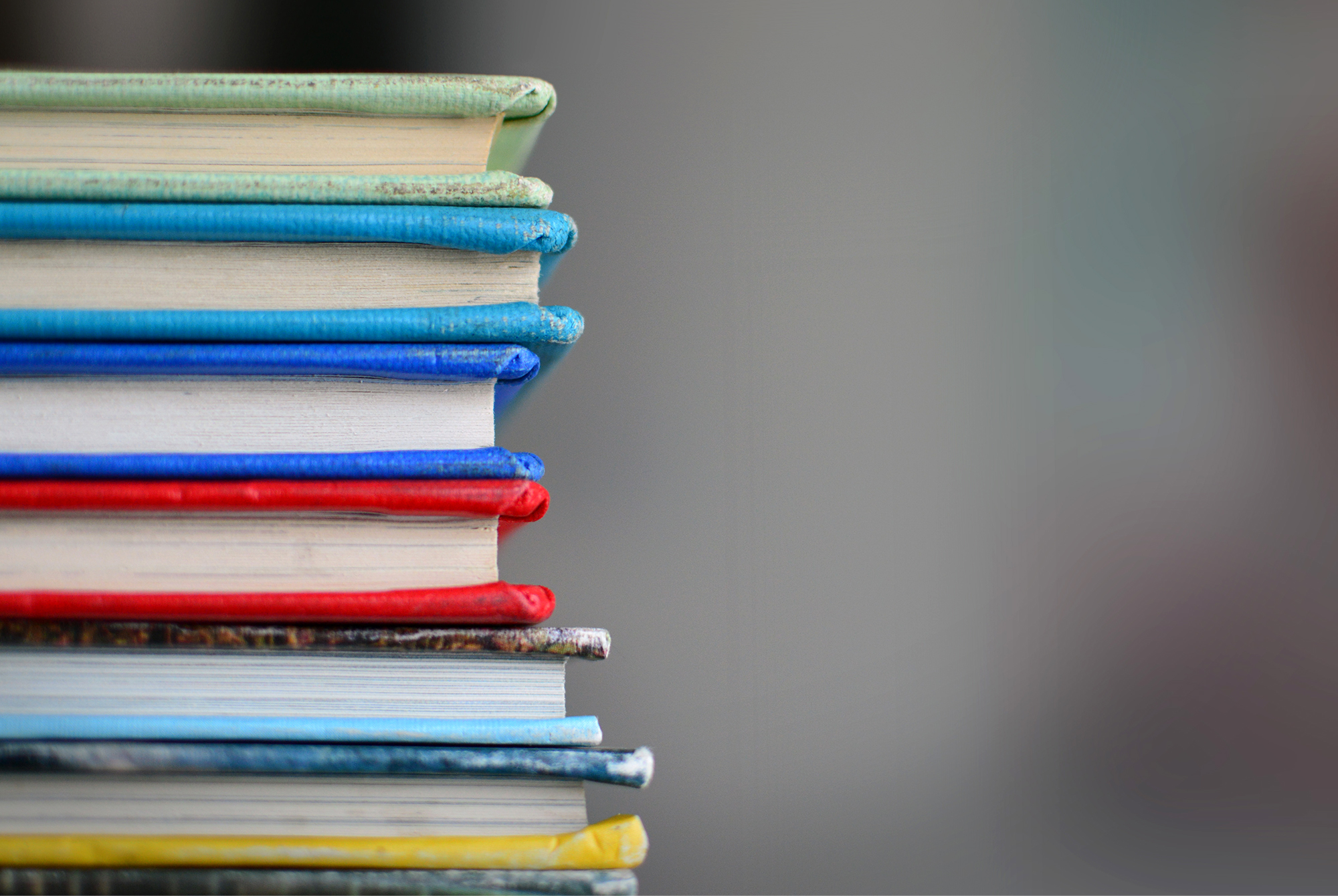 As craft beer has grown in popularity, so have the number of tomes on the topic. If you want to get highly technical, there's a manual for that. Need to know the exact history of how we got from IPAs to the haze craze? History buffs can rejoice! Just want to impress your friends with more beer knowledge than they have? Braggards, there's a book for you, too!
Whether you're looking for a gift for yourself or a friend, books are the perfect choice — you'll get your learning on and have something to occupy you during solo brewery trips. So, dust off your library cards, peruse your local bookstore, and open up that Amazon Prime account — these are our favorite beer books of 2019.
Drink Better Beer: Discover the Secrets of the Brewing Experts
By: Joshua M. Bernstein
The king of craft beer writing has done it once again, giving a master class in beer that you don't need a degree to decipher. Bernstein knows how overwhelming it can be with thousands upon thousands of new beers constantly coming to market, but he's collected advice from professional judges, consultants, and master brewers to help you with everything from picking out the perfect glass to figuring out if you should even take that ale off the shelf. It's a true primer that's especially helpful for discerning how people are treating their beers in restaurants and stores, and it's the cheapest way to get solid advice from a guru that we've found yet.
Gather Around Cocktails: Drinks to Celebrate Usual and Unusual Holidays
By: Aaron Goldfarb
Just like a good drink, holidays and special occasions are best celebrated with friends, family, and the friends that have become like family. There are plenty of books dishing out recipes for specific holidays, but this takes the one element that's the most important when surrounded by family — alcohol — and gives you new ways to incorporate it into any celebration while putting Goldfarb's unique spin on classics like eggnog and mulled wines. You'll quickly find better ways to serve guests than just a big vat of punch made from whatever you had left in your home, and Goldfarb's got everything from Hanukkah to Halloween covered. Both funny and informative, you'll even learn a thing or two on your way to becoming a mixologist.
Simple Homebrewing: Great Beer, Less Work, More Fun
By: Denny Conn and Drew Beechum
At this point in the beer timeline, there are plenty of books on homebrewing. So, do you really need another one? This one is written by a 30-year homebrewing veteran who's also a nationally–ranked Beer Judge Certification Program judge and a professional writer who's well-versed on the subject, hosts his own podcast, and has a brewery in his home. Basically, if you're going to learn from anybody, it should be Conn and Beechum, who've truly simplified the process here (literally — the word "simple" is in nearly every chapter title). By breaking down topics into approachable chunks, the two have created a book for those who want to homebrew but have had trouble carving out time to do so. Give yourself a break and get brewing.
The Beer Lover's Table: Seasonal Recipes and Modern Beer Pairings
By: Claire Bullen
Honestly, this book is plain pretty. But moving beyond the aesthetics, Bullen has put together a book for those who love the idea of pairing their beers with food as much as somms do yet have never been given equal culinary treatment before. Before she even jumps into menus, Bullen provides a glossary of beer terms, principles for pairings, and distinctions between hop varieties. Based in London, the American-born writer knows her stuff, which means you're in for a tasty treat.
The Widmer Way: How Two Brothers Led Portland's Craft Beer Revolution
By: Jeff Alworth
Portland, Oregon, is known for its beer scene, but Stumptown wasn't always a craft capital. The Widmer brothers and their now infamous hefeweizen got things going. Alworth, a local highly-regarded beer writer, dug deep into the lives of the Widmer brothers to tell the tale of their family's history, eventual deal with Anheuser-Busch, and the founding of the Craft Brew Alliance. This is a story about not just the siblings but also Portland and its impressive influence on craft beer. It's a beer geek's history dream read.
Artisanal Small-Batch Brewing: Easy Homemade Wines, Beers, Meads and Ciders
By: Amber Shehan
If you've always wanted to learn how to homebrew everything — as in not just beer but also wine, meads, and ciders — and also look like you've just stepped out of a Pinterest board, this is the book for you. Shehan has managed to peel back the layers that can make brewing so complicated, providing plenty of tips and tutorials to get you going on your own DIY imbibing path. This herbalist wants you to make good out of your own backyard, and that sounds pretty good to us.
A World Champion's Guide to Running the Beer Mile: A Manual and Memoir of Running, Chugging, and (Not) Throwing Up
By: Lewis Kent
Did you know that the beer mile is an actual thing and that there can be a world record holder for this actual thing? Even if you did not, Kent's book — which is part autobiography, part guide to partaking in this insane sport — will get you up to speed. The story of the Usain Bolt of the drinking-running world will not only keep you entertained, but it will also give you a glimpse into the world of the Ellen DeGeneres Show. Why not, right?
The Bucket List: Beer
By: Justin Kennedy
There are so many beer festivals now that it's hard to keep track of them all, but there are only a few worth traveling for, and this beer-focused bucket list is a guide to those must-visits, as well as some of the best pubs and breweries from around the world. This book gets incredibly in-depth, digging into breweries' tour hours and philosophies, and even explores specific beer regions, like the Pacific Northwest and German beer gardens. Consider this the perfect inspiration for planning your next beer-soaked vacation — after all, Kennedy has provided you with 1,000 adventures, breweries, and festivals to choose from.
The Drink That Made Wisconsin Famous: Beer and Brewing in the Badger State
By: Doug Hoverson
If regional reads are your thing, pour one out for this thick manuscript on Wisconsin beer that's nearly as long as a Game of Thrones novel. Despite the sheer amount of breweries in the Badger State, they're all given their due in this thorough lesson on how big players like Milwaukee's Schlitz, Pabst, Blatz, and Miller and both new and old microbreweries have shaped the state.
Viking Age Brew: The Craft of Brewing Sahti Farmhouse Ale
By: Mika Laitinen
Farmhouse ales have a deep, rich history, and Laitinen has done his homework. He digs specifically into sahti, a Nordic farmhouse ale crafted in accordance to ancient traditions, speaking with brewers in Nordic and Baltic countries to truly get a rich understanding of the variety's complex history. This book will take you on a journey to medieval times and the Viking Age, and you won't even have to eat a full chicken with just your hands to get there. Taste a bit of history, and you'll never look at farmhouse ales the same way again.
Draught Beer Quality Manual Paperback
By: Technical Committee of the Brewers Association
If you want to get full beer nerd and extremely technical, this updated and revised fourth edition of the manual from the Brewers Association should get your taps going.
Liked this article? Sign up for our newsletter to get the best craft beer writing on the web delivered straight to your inbox.