Editor's Note:
This is a paid, sponsored article presented by our friends at Tavour.
A Midwestern mecca of phenomenal craft beer, Illinois has transformed into one of the most under-the-radar destinations for lovers of libations. Renowned Chicago breweries such as Half Acre and Revolution have brought us famed beers from the pale ale Daisy Cutter (which celebrated its decade anniversary this past April) to Deth's Tar Barrel-Aged Imperial Oatmeal Stout, respectively. Even outside of the third largest city in the U.S. breweries across the state have made a name for themselves such as Scratch Brewing Co. in Southern, IL, which takes advantage of its family-owned farm to forage for nearly 50 percent of all of the ingredients in its coveted beer (we visited this destination taproom back in 2018) or Solemn Oath, the west suburban powerhouse churning out award-winning Belgian-inspired and barrel-aged beers.
But even a Midwestern state at the heart of craft beer such as Illinois sometimes has trouble nabbing beer from breweries in the Northeast, South, Mountain West, and beyond. Tavour changes that game. This Seattle-based company has forged relationships with breweries all across the country from the tippy top of Maine to the far down reaches of Louisiana to the mountainous ranges of Colorado and everywhere around and in-between (over 650 in total!). By bringing new beer from the most elite breweries right to your doorstep those in the Land of Lincoln now have the opportunity to indulge in sought-after beer from all corners of the United States.
New beers are shared daily, so download the app (Apple or Google Play) to see their current menu.
Below, we've listed our choices for the five best beers to buy online if you live in Illinois.

Epiphany
Foundation Brewing Co. — Portland, ME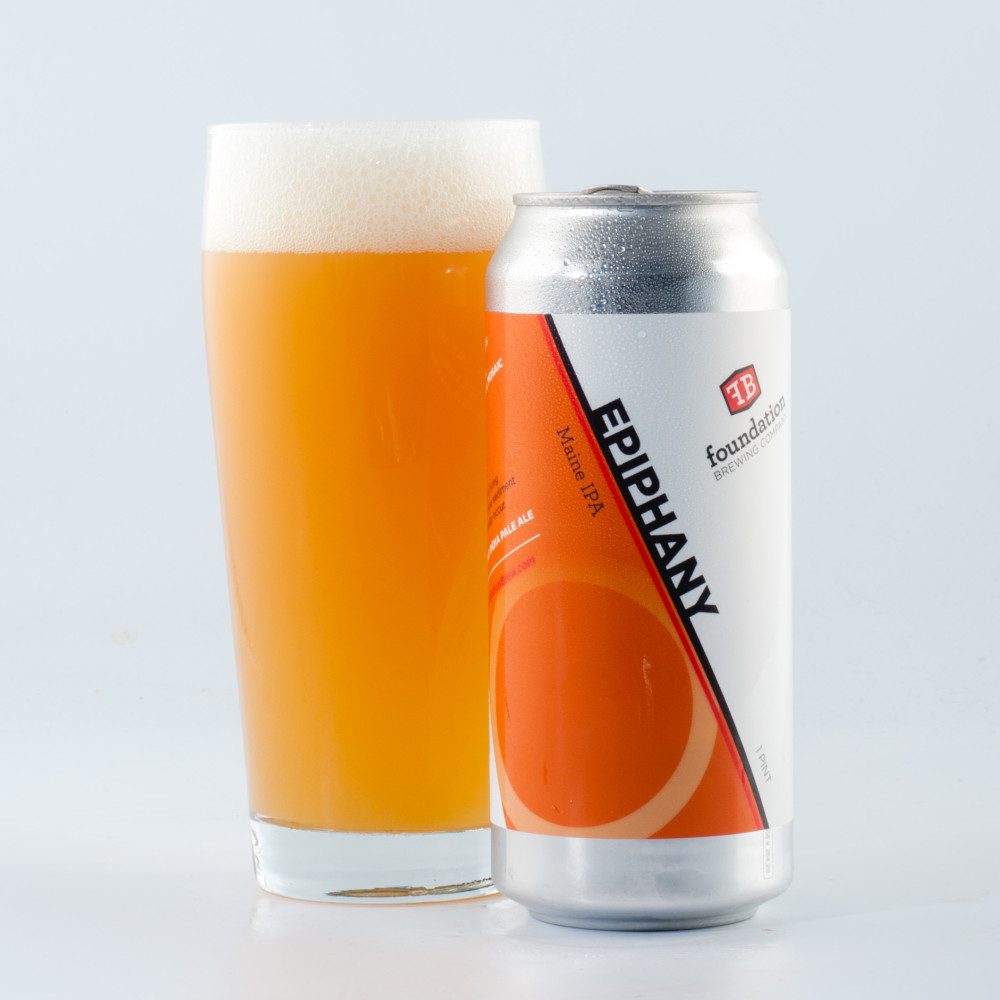 Foundation Brewing has become one of Portland, Maine's best-kept secrets. We're here to spill the beans. And we're not the only ones. Next door neighbors to Allagash Brewing Co., this hoppy IPA-focused brewery made Thrillist's list of Best New Breweries in America. Back in 2014 Epiphany was the first IPA Foundation ever brewed and has since become a favorite, scoring a spot on BeerAdvocate's Top 100 NE-Style IPAs. Essentially considered a Maine IPA, Epiphany uses Cascade, Citra, Columbus, Ella, and Mosaic hops for an NEIPA that rivals Heady Topper. Packed with layers of bright citrus peel, tropical fruit, and earthy resin, Epiphany is a juicy beer that brings the best of the Northeast right to your door.
Tuesday (2019)
Cycle Brewing Co. — St. Petersburg, FL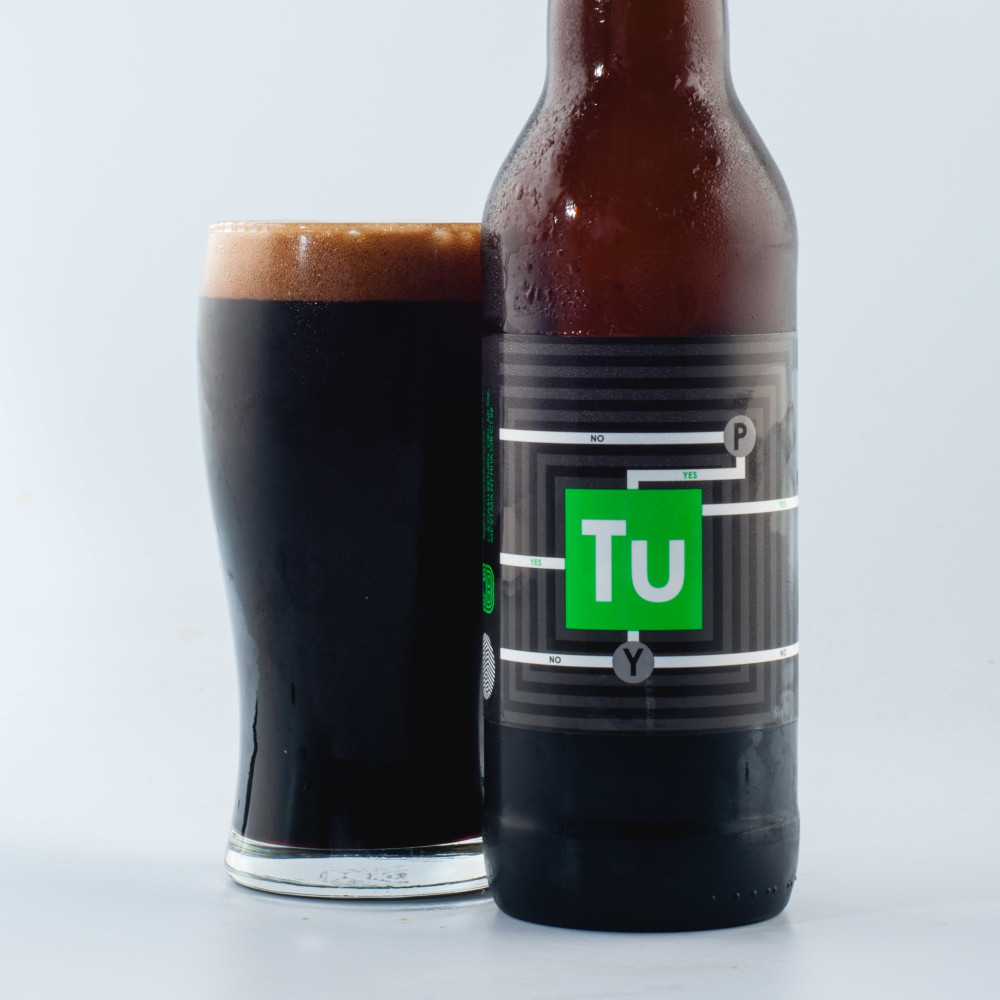 Truly a beer good on any day of the week, Tuesday (2019) is the Barrel-Aged Vanilla Imperial Stout that screams for a well-stoked fire, a couple of hand-knit sweaters, and a few friends to share. Originally named after the Norse God Tyr, who oversees law, justice, and single combat, the 2019 edition of Tuesday features layers of rich, dark chocolate and creamy vanilla. Hailing from St. Petersburg, FL, Cycle Brewing's Tuesday (2019) will be much better suited to getting Illinoians through those bone-chillingly cold Northern winter months.
Pillow Gossip
Common Roots Brewing Co. — South Glens Falls, NY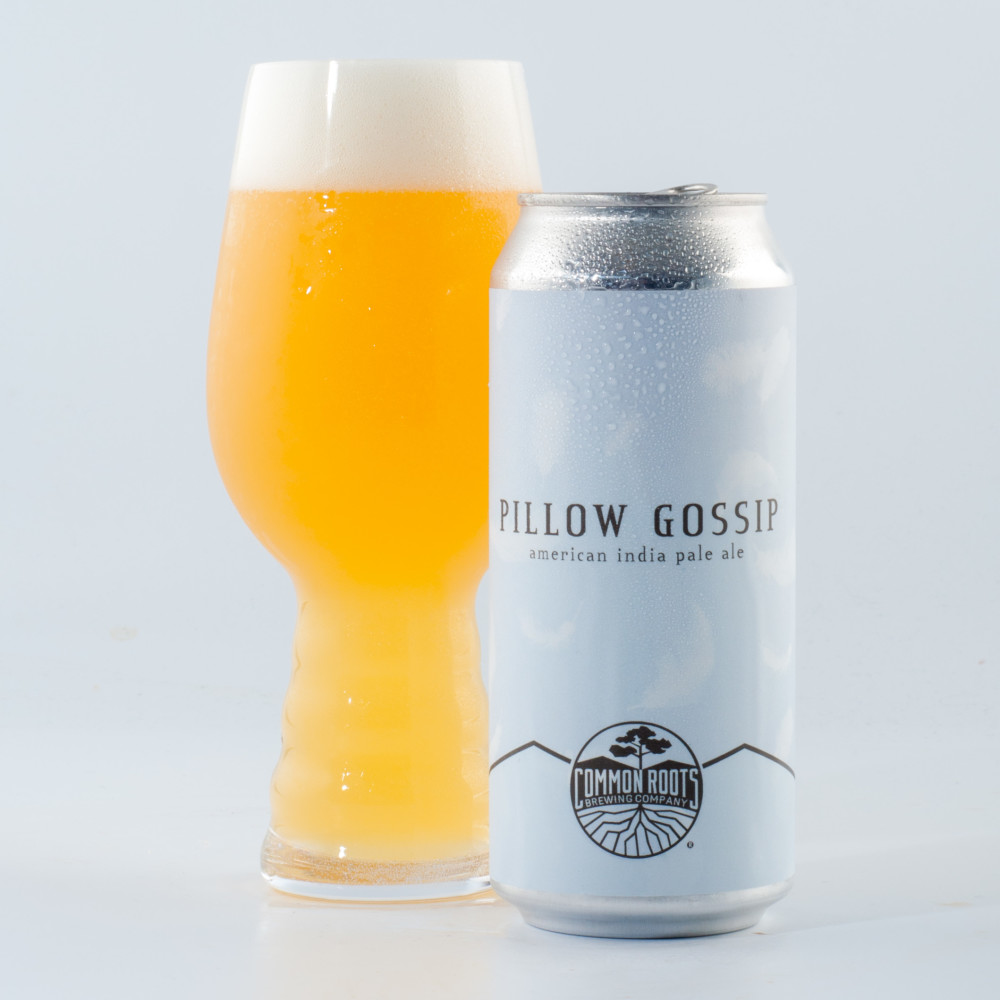 There's nothing common about the 5.5 pounds of El Dorado and Citra Hop Common Roots injects into each barrel of its Pillow Gossip IPA. This extra care and attention to detail forms the backbone of Common Roots Brewing from South Glen Falls, New York. The brewery bounced back from a taproom fire back in March 2019 to become Thrillist's Best New Brewery in America and now plans to open a massive 14,000 sq ft space early next year. Pillow Gossip has a cloud-like mouthfeel and silky softness that will wrap you uptight under the goose-down covers on a snowy January night. The dreamy dance of stonefruit, clementine, and peaches make this is an IPA you can have alongside breakfast in bed!
Shadow Factory
Black Project Spontaneous & Wild Ales — Denver, CO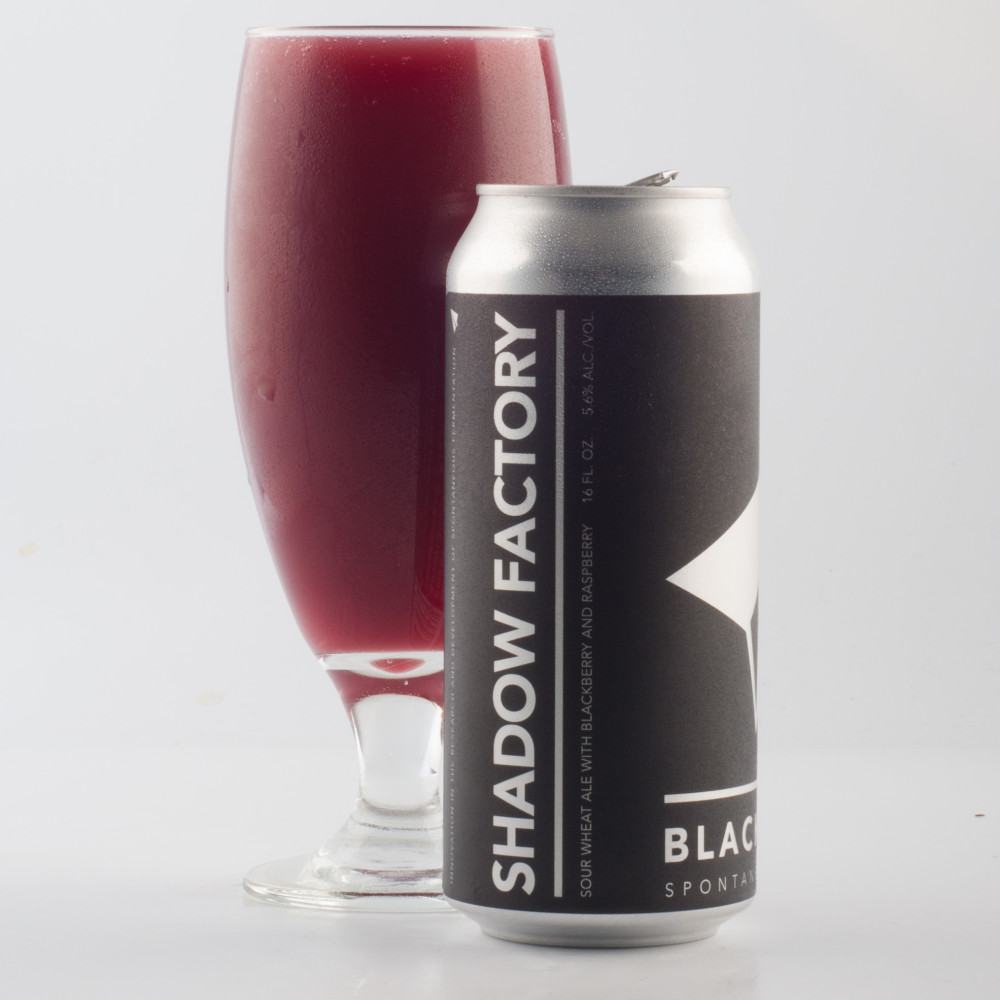 One of our favorite breweries in Denver, Black Project focuses exclusively on the innovation and brewing of spontaneously fermented ales. We love this brewery so much that we even created an exclusive beer with them to celebrate GABF this past October – Hop Culture vs Black Project, a spontaneous ale with guava dry-hopped with Centennial. We're always sad when we leave Denver and remember that it will be another year before we can enjoy Black Project beer again. Mainly distributed in Colorado, Black Project beers – even those like their best-selling and most-demanded ale of all time, Shadow Factory – have previously only been available on draft in the taproom. With a new canning program rolling out, Black Project's famously coveted sours now have the passport to travel. Nab this stunning blackberry and raspberry sour ale while you can.
Attacus Atlas
Parish Brewing Co. — Broussard, LA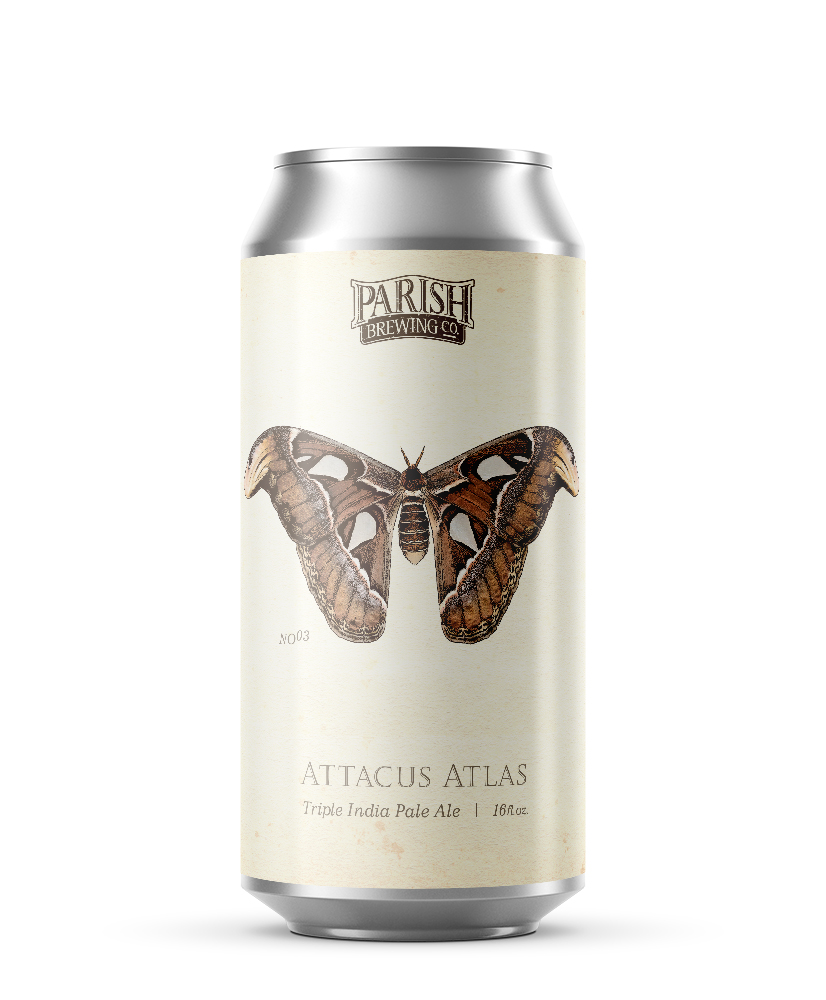 We first met the crew from Parish Brewing in Broussard, LA at CBC 2019 in Denver. Their easy-going attitudes and almost musical Southern drawls immediately reeled us in. Trying their fantastic beers sealed the deal. By the time we'd spent a few hours drinking together we felt like friends for life. We even named their DDH Ghost in the Machine one of our 15 Favorite Beers we tried last year. So when our friends down south released Attacus Atlas, their highest gravity IPA with an obscene amount of Galaxy hops, we didn't bat an eye at trying this 9% ABV Triple IPA. We'd get our hands on anything Parish churns out, but we hope you can lock down this powerful rotating series before it disappears
Liked this article? Sign up for our newsletter to get the best craft beer writing on the web delivered straight to your inbox.