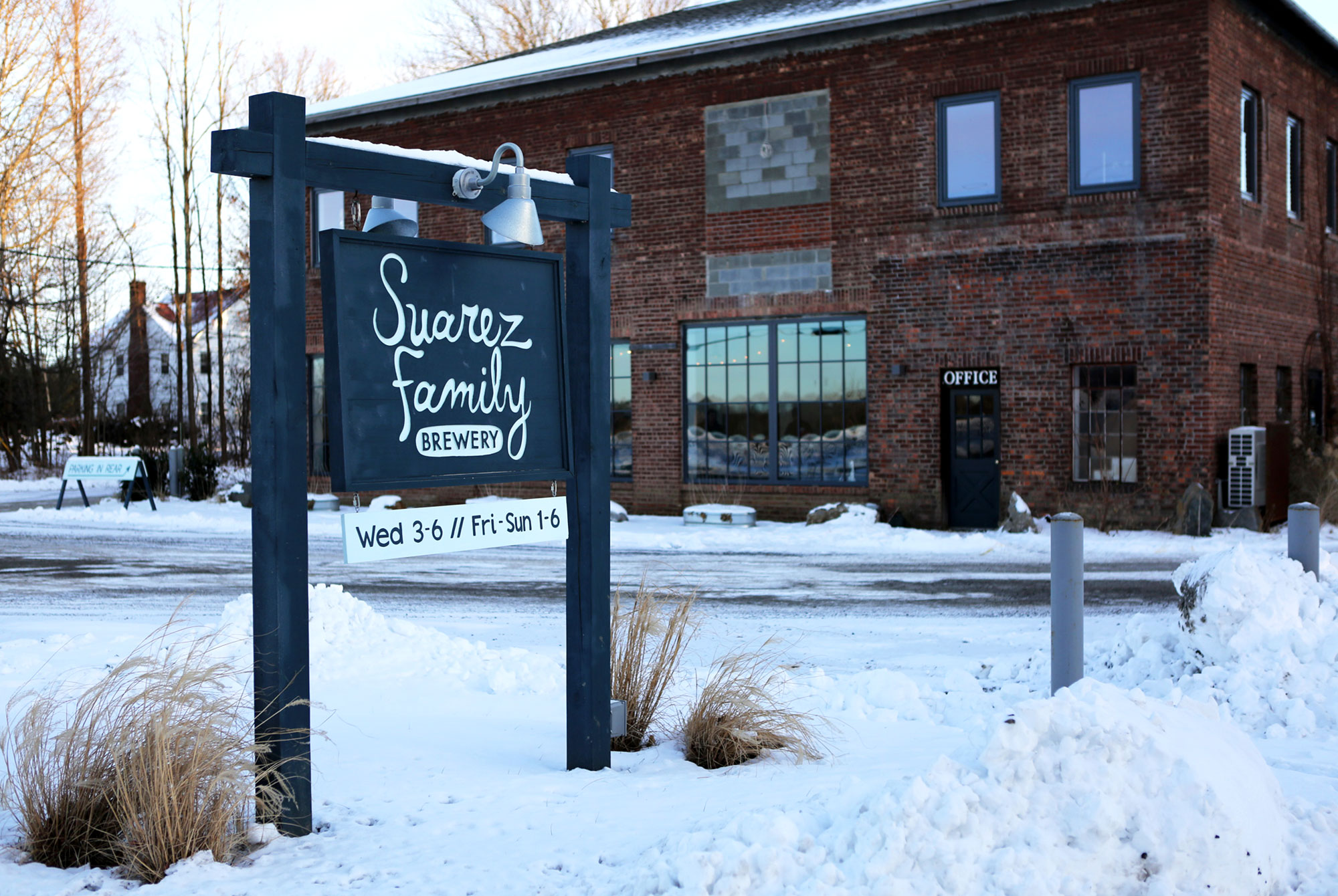 Every year, some reporter asks me if brewers have run out of creative places to take craft beer. Every year, some brewer completely surprises me. Personally, I don't think there's an end to creativity. This year, our favorite beers were styles that weren't even being made a few years ago, or weren't popular.
In a short amount of time, brewers have innovated, pushed boundaries, and wowed our palates. In 2018, we saw a couple of lagers make our top fifteen, as well as a few spontaneously-fermented beers, and a stout brewed with pistachios. If the best beers of 2018 are any indication, 2019 is going to be an absolutely incredible year. The beers are presented unranked with the exception of Palatine Pils, which is our Best Beer of 2018.
Palatine Pils
Suarez Family Brewing — Hudson, NY
Pilsner– Anyone who has followed Hop Culture for a while should've expected this one. It feels like we write about Dan and Taylor Suarez every week, but that's because they're doing such a phenomenal job. Like Hill Farmstead in their attention to process but within driving distance from New York City, Suarez is a family affair that draws fans (and brewers) from all over the world. The beers are simple, rustic, and exquisitely balanced, and perhaps none more so than Suarez's flagship.
Palatine is both simple and complex, with an intentionality that we don't often find in other beers. Crafting a pilsner that's as expressive as Palatine is nearly impossible, and it's no surprise that this beer ranked #1 in our pilsner blind tasting. In 2018, we wanted nothing more than a balanced and refreshing pilsner after a day in the office. The Suarez family always delivered. -Hop Culture
Double Blueberry Strawberry J.R.E.A.M.
Burley Oak Brewing Co. — Berlin, MD
Fruited Sour– We've been raving about the J.R.E.A.M. series since we tried our first in 2014. Rather than sit back and pump out the same crowd favorite, the innovators at Burley Oak have committed themselves to unique flavor combinations, from Berry Cherry to Carrot Cake. Our favorite, Double Blueberry Strawberry, is a combination of two incredible fruits. -Grace Weitz
The Shining
Foam Brewers — Burlington, VT
Double IPA– Foam consistently churns out delicious beer. Whether it's a saison, sour, or juicy IPA, the product is remarkable. All of Foam's hoppy beers have been excellent but we really enjoyed The Shining. It exploded with pineapple and mango flavor. We have a lot of IPAs in the office so for one to stand out like The Shining is quite impressive. -J. Travis Smith
Abraxas
Perennial Artisan Ales — St. Louis, MO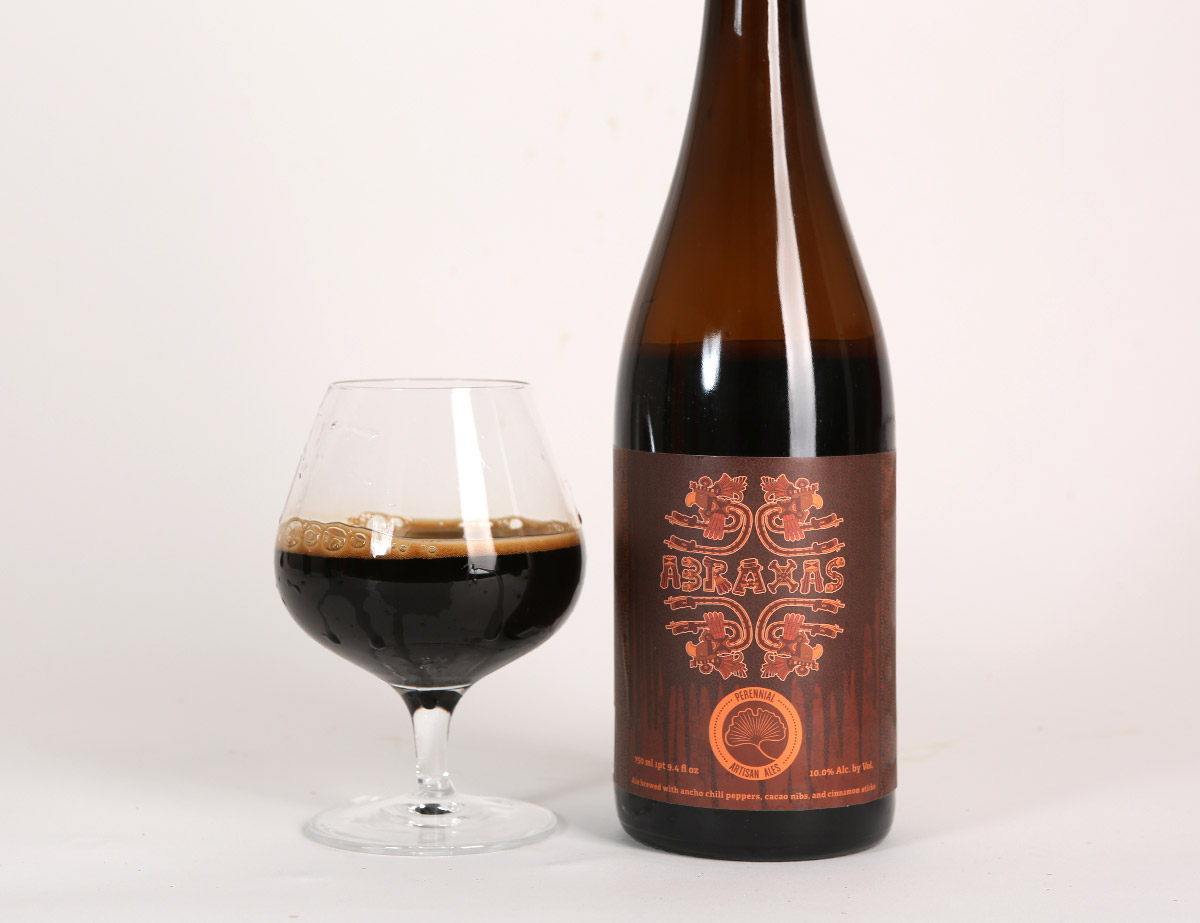 Imperial Stout– Abraxas isn't a new beer, but every year we're impressed by this annual imperial stout from Perennial. Earlier this year, Abraxas came in at #1 in our stout blind tasting. It's a classic beer with delicious sweet and spicy notes. Folks rave about the almost impossible to find barrel-aged version, which is indeed stellar, but this non barrel-aged release gets our vote because of its accessibility.
Le Mur
The Referend Bier Blendery — Pennington, NJ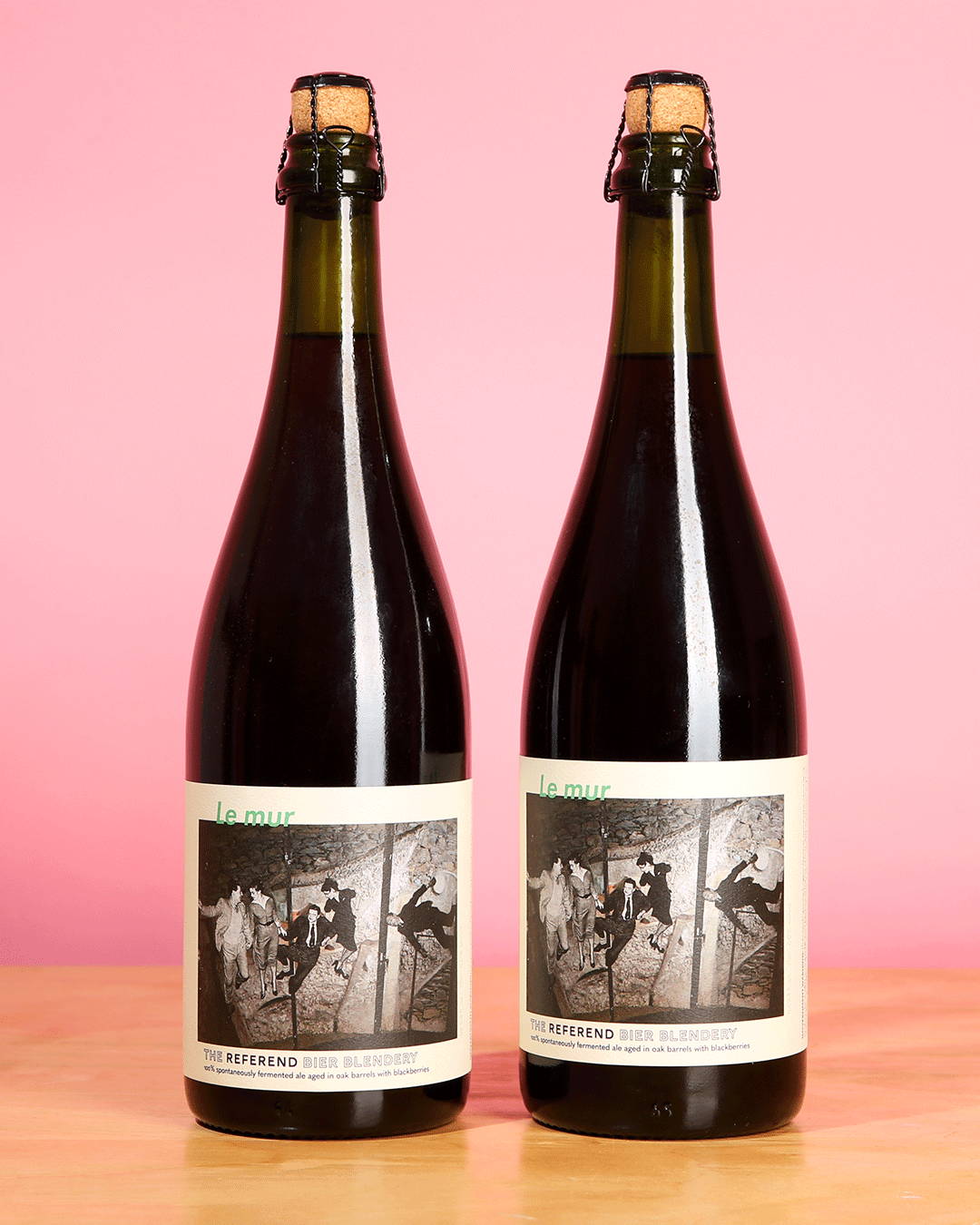 Lambic– Based on a suggestion from The Referend's founder James Priest, we selected Le Mur as an option for our Beer for Wine Drinkers tasting at LOIS Wine Bar. Priest found that the beer had taken on a strong vinous characteristic that tasted more like wine than beer. The bottles we tried featured a blend of young and old spontaneously fermented beer that was refermented with blackberries. We've been astounded by the delicacy and complexity found in each Referend beer, and this was no exception. -John A. Paradiso
Moves Like Jaggery
Southern Grist + J. Wakefield Brewing — Nashville, TN + Miami, FL
Imperial Stout– We first tried this beer at Barreled Soulstice, the anniversary party that our friends at Barreled Souls held in Portland, Maine, and then again in our office. Although the event featured some of our favorite breweries, we kept coming back for this one. Again. And again. And again. If there's an heir apparent to Florida's culture of decadent pastry stouts, it's the Nashville-based Southern Grist. -Kenny Gould
Gnome's Soul
Barreled Souls + Dancing Gnome — Saco, ME + Pittsburgh, PA
Gnome's Soul was a pistachio-based stout that Barreled Souls brewed with Dancing Gnome Beer and showcased at the Hop Culture x Dancing Gnome Birthday Party. The brewery quickly poured through every bottle, and the beer tasted so good that attendees reportedly dug through the trash to try and snag tastes from the bottom of the empty bottles. Pistachios never tasted so good! -Olivia Hurley
DDH Ghost in the Machine
Parish Brewing Co. — Broussard, LA
Double IPA– We met Matt Naquin and Co. from Parish at the Great American Beer Festival, and you'd be hard pressed to find a cooler crew. Naquin hand-delivered us a DDH Ghost in the Machine that blew our minds. Today, it's rare that we try an IPA we feel strongly about, but Parish nailed this one. It's smooth and bursting with flavor, reminding us of the big, juicy double IPAs we used to drink before we got flavor fatigue. -Kenny Gould
Claim Preclusion
Troon Brewing Co. — Hopewell, NJ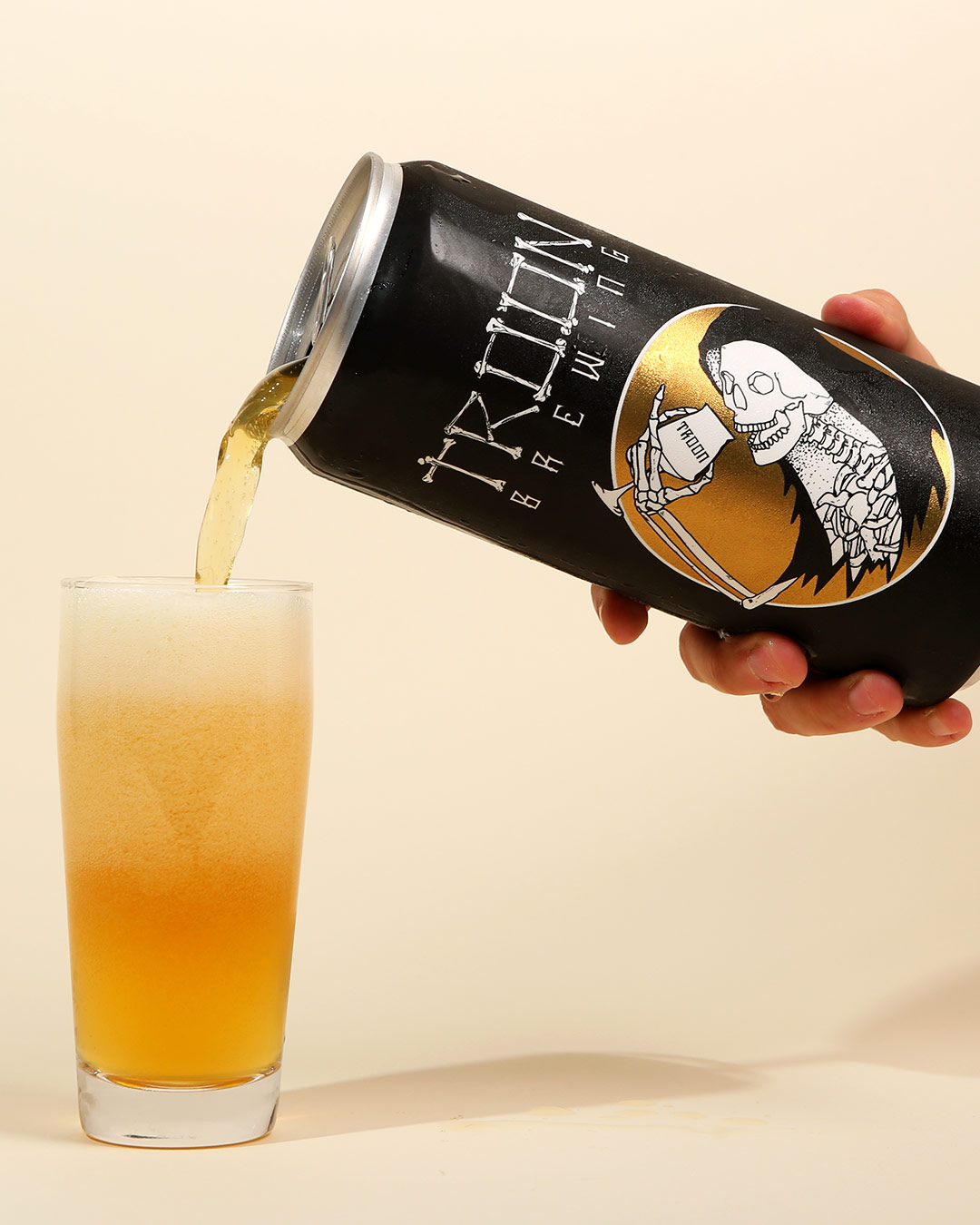 Keller Pilsner– It says something when a brewery known for juicy IPAs and full-bodied stouts produces an extremely well-balanced pilsner. Alex Helms, founder of Troon Brewing, demonstrates his precision with one of the best pilsners we've had all year. Claim Preclusion excels in simplicity and manages to be both complex and crushable. -John A. Paradiso
Magic Lantern: Peach, Apricot, Mango
Black Project Spontaneous & Wild Ales — Denver, CO
Sour Ale– Black Project has been blowing us away with their spontaneously-fermented and wild ales. The Magic Lantern series starts as a wheat beer fermented in a coolship before receiving fruit additions. This particular version saw peach, apricot, and mango added to the base beer, resulting in a balanced and tart beer with a nice sweetness. -Grace Weitz
Eternal Return: Sauvignon Blanc 2015 Harvest (Champagne Vintage)
Threes Brewing — Brooklyn, NY
Wild Ale– During Hop Culture's pilsner blind tasting, I guessed which three of our 30 beers were made by Threes. That's not because I have a particularly stellar palate, but because the Brooklyn, New York-based brewery does an absolutely incredible job of consistently producing flavorful, unique beers with a "voice." In brewing, we don't talk about voice that often, but it's the same quality that allows you to read, say, East of Eden and Of Mice and Men and know they were both written by Steinbeck. In addition to making some of our favorite beers, Threes has a terrific taproom, to boot.
Eternal Return's voice was rustic and nostalgic. It blurred the lines between beer and wine and offered something for fans of both. It was funky, refreshing, and a notable addition to the trend of wine-forward beers. Kenny Gould
Double Stack
Great Notion Brewing — Portland, OR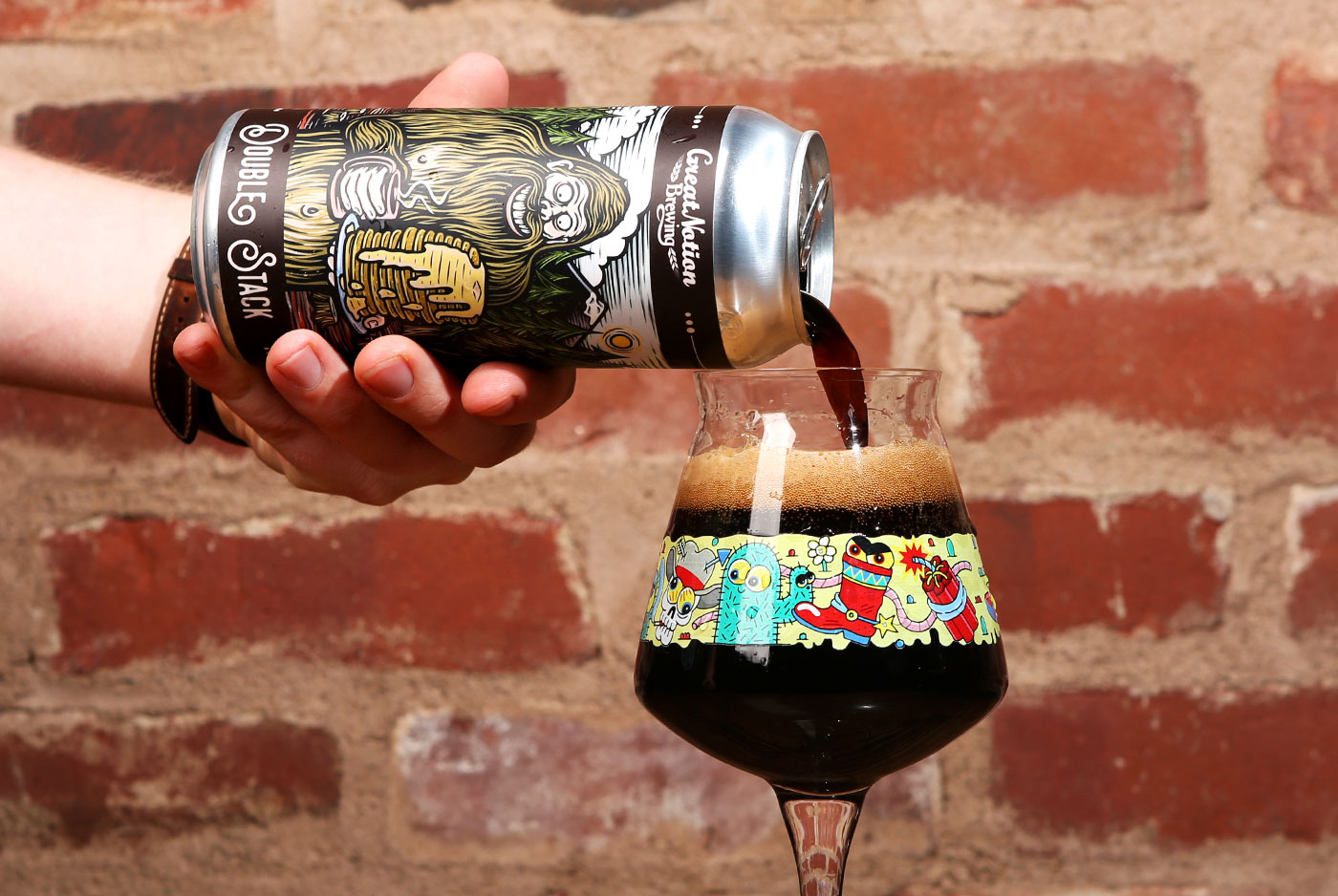 Imperial Stout– People are hyped on Great Notion, and for good reason. The Portland, Oregon-based brewery became known across the country for their food-inspired beers, but lately they've been experimenting (quite successfully, we might add) with lagers. Still, it was the first ever Great Notion beer we tried — a thick, sweet, I-can't-believe-they-didn't-macerate-pancakes-into-this stout — that impressed us this year. Rumor has it that Great Notion has some of this beer sitting in barrels, and Barrel Aged Double Stack is a current frontrunner for our as-of-yet unwritten "Best Beers of 2019" list. -Kenny Gould
Chug Life
Marz Community Brewing — Chicago, IL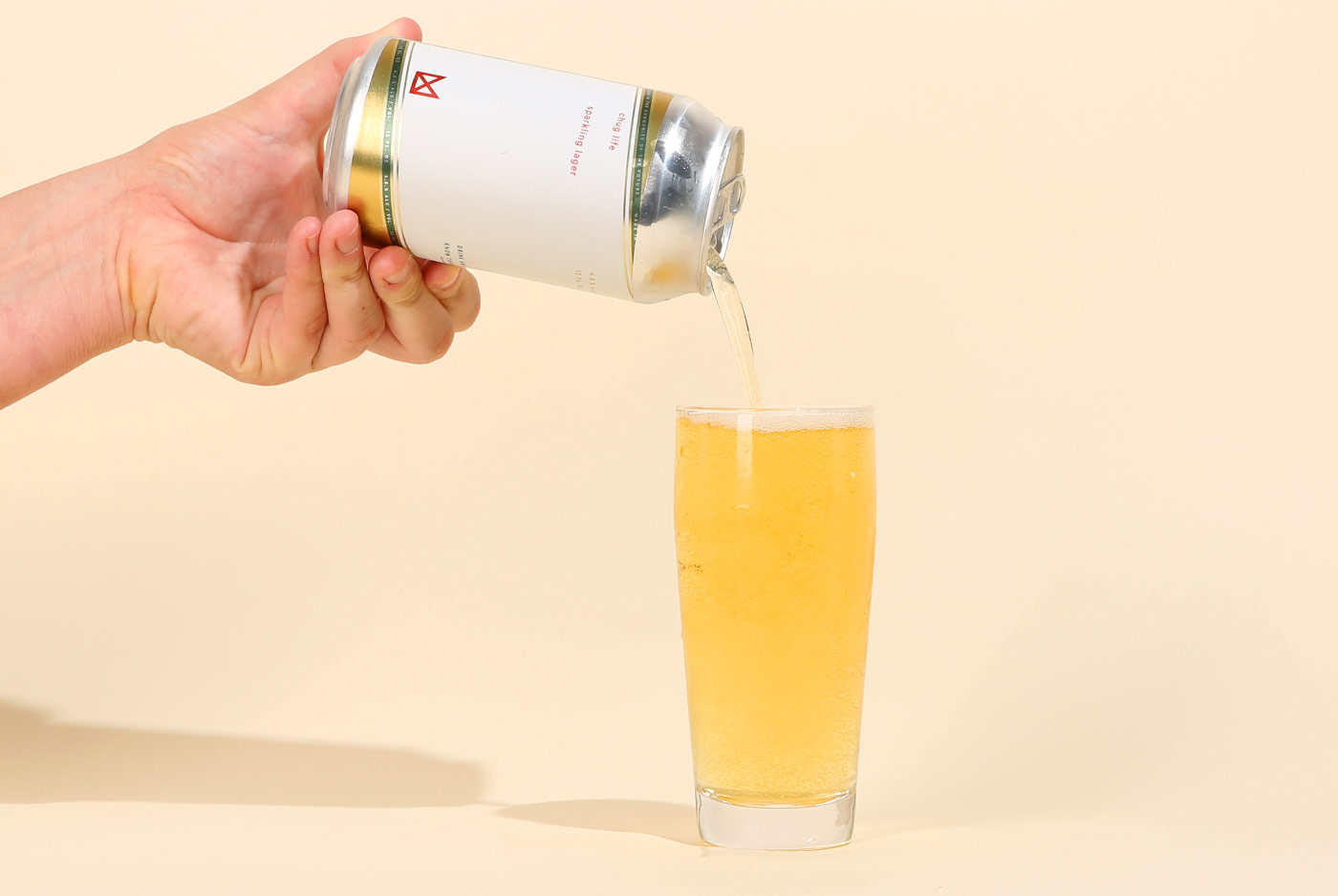 American Light Lager– Chug Life is at the other end of a glorious lager spectrum from Palatine Pils. It's a not-so-subtle play on High Life, a beer that continues to have a certain allure among brewers. Chug Life, from the brewery-meets-art-studio Marz Community Brewing, was dangerously drinkable. It's unfussy and delicious. -Olivia Hurley
Ralph
The Ale Apothecary — Bend, OR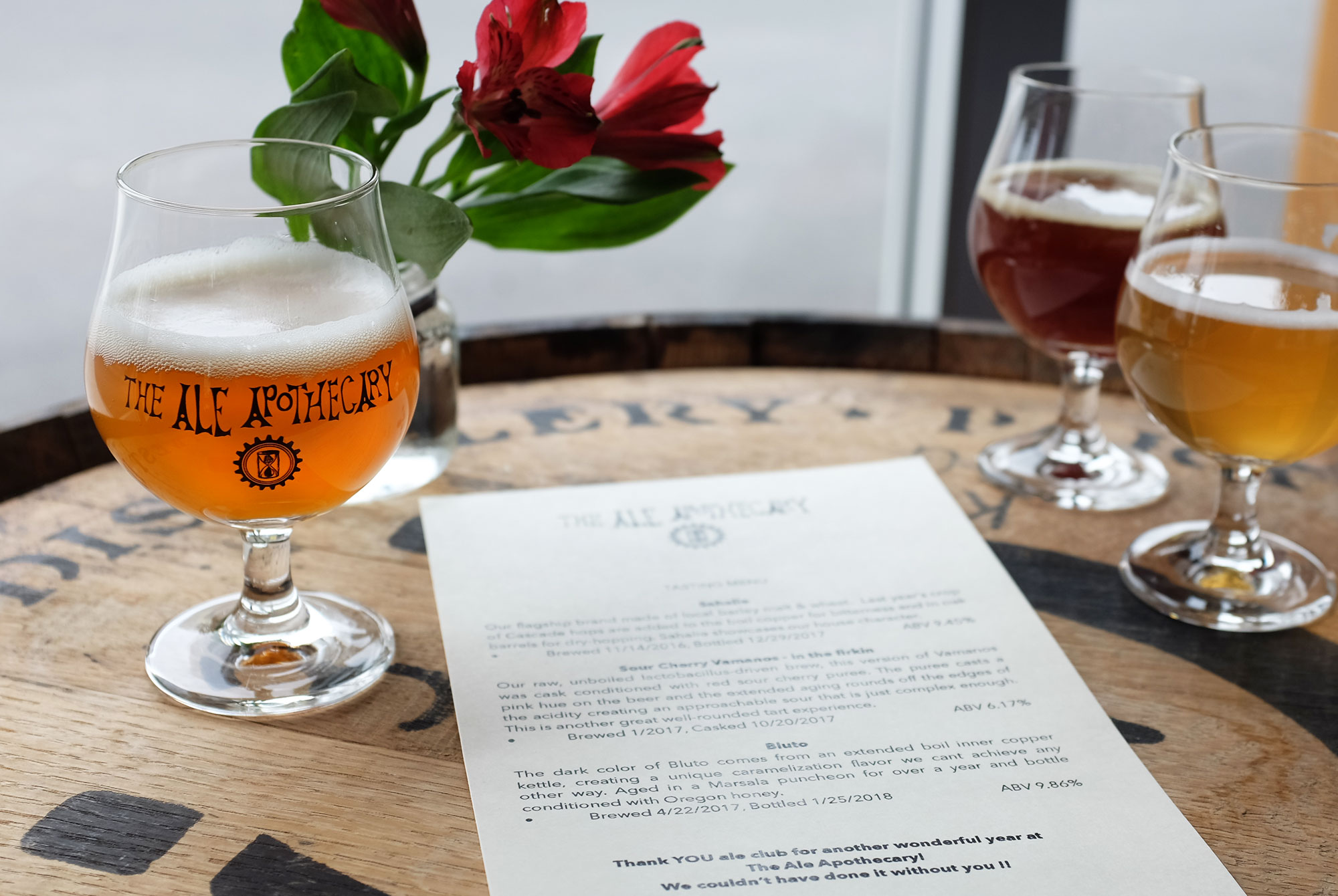 Wild Ale– If you've ever thought about buying a bottle from The Ale Apothecary, go ahead and do yourself the favor. You'll be supporting everything the craft community values — friends, family, a commitment to a community, and high-quality ingredients, many of them foraged by founder Paul Arney himself. This year, we had the positively delightful experience of visiting The Ale Apothecary in Bend, Oregon, during their annual Bottle Club Member Celebration. While there, we tried Ralph, a wild ale aged on white fir tips and named for Arney's father. Complex and refreshing, the beer tastes like a brisk walk through the woods. -Kenny Gould
Liked this article? Sign up for our newsletter to get the best craft beer writing on the web delivered straight to your inbox.