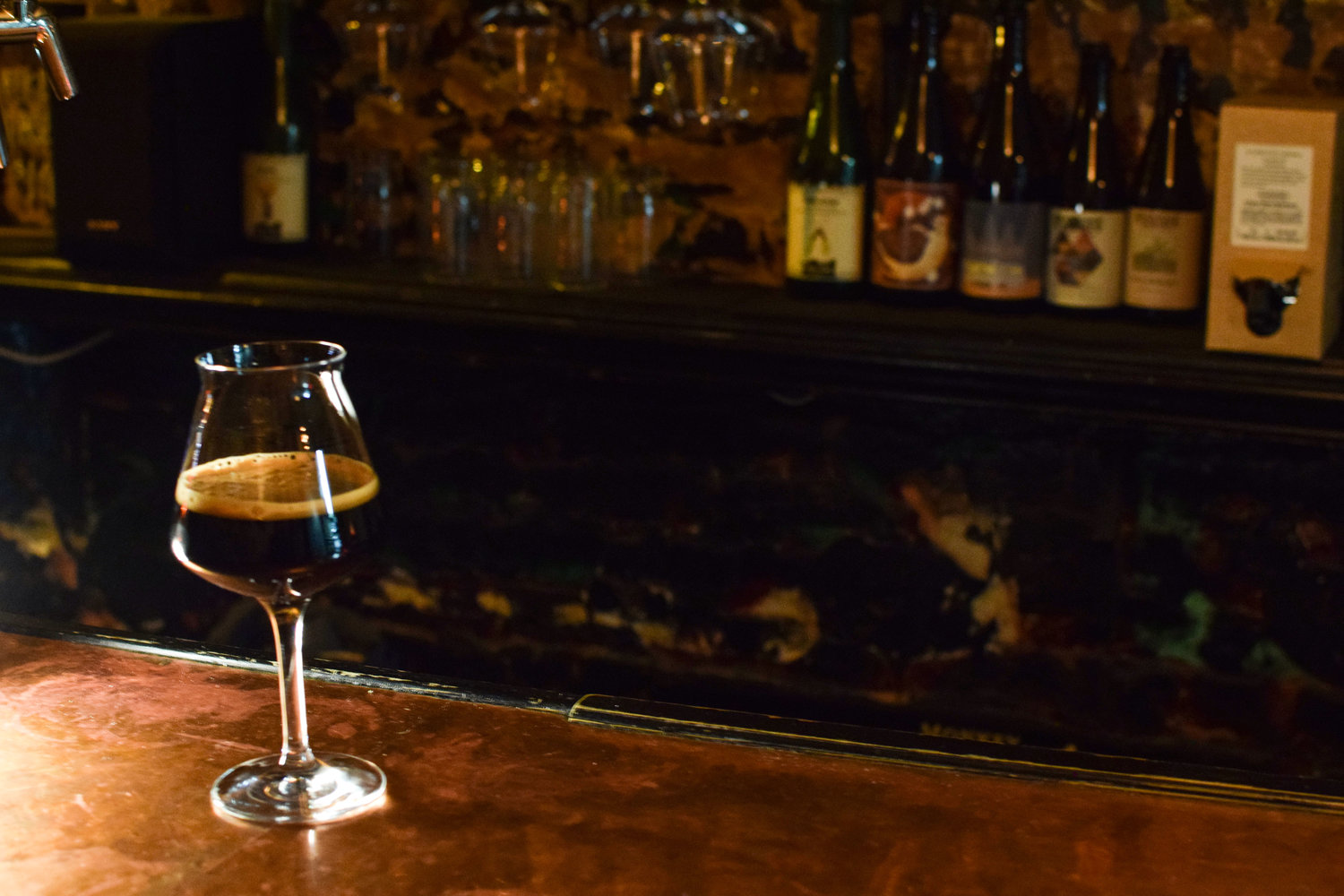 Editor's Note:
Want to drink some beer in New York City? We're throwing the Juicy Brews Winter Invitational in Brooklyn on December 8th. Tickets are available here.
There are too many great beer bars in New York City to publish only one article. That's why I decided to highlight a few of the overlooked spots we love in the city. These are the hidden gems you'll hear about while sharing drinks at that crowded spot you found by clicking "best beer bars nyc" in Google.
Bring out of town guests to these unique bars or add them to your itinerary on your next trip to the Big Apple. Here are our favorite underrated beer bars in New York City.
Honorable mentions: Augurs Well, Bondurants, Cardiff Giant, Covenhoven, Spuyten Duyvil
The Owl Farm
297 9th St | (718) 499-4988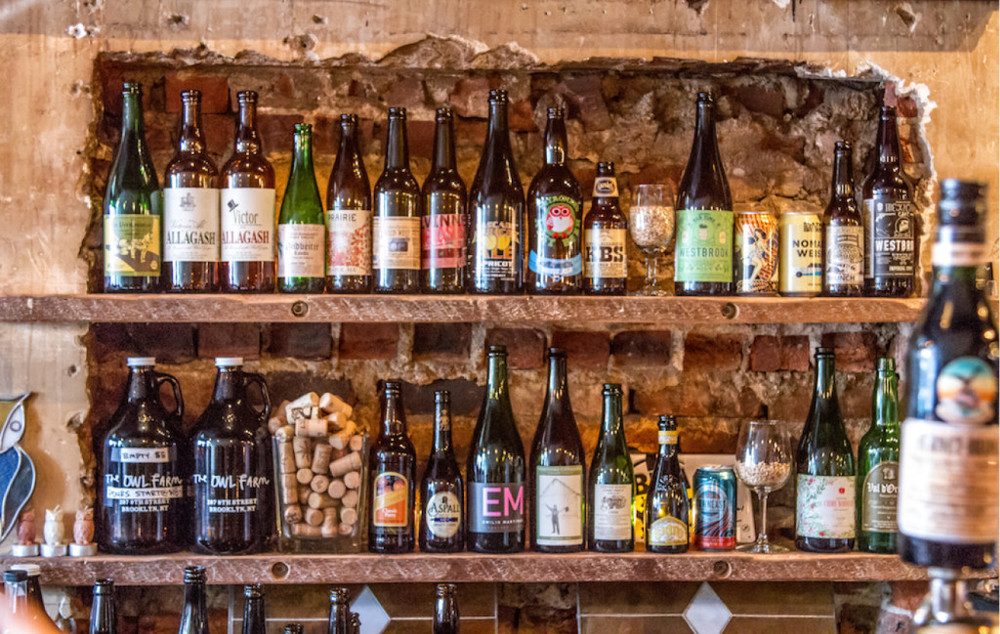 The Owl Farm, launched by former owners of Bar Great Harry and Mission Dolores, is one of the best cider bars in NYC. Steven Baird manages to curate his tap list with great cider and an impressive lineup of beer. The Owl Farm is dog-friendly and houses a few vintage pinball machines. After you've spent an afternoon at The Owl Farm, check out its sister bar: Cardiff Giant, which features only New York state-produced alcohol.
Ivan Ramen
25 Clinton St | (646) 678-3859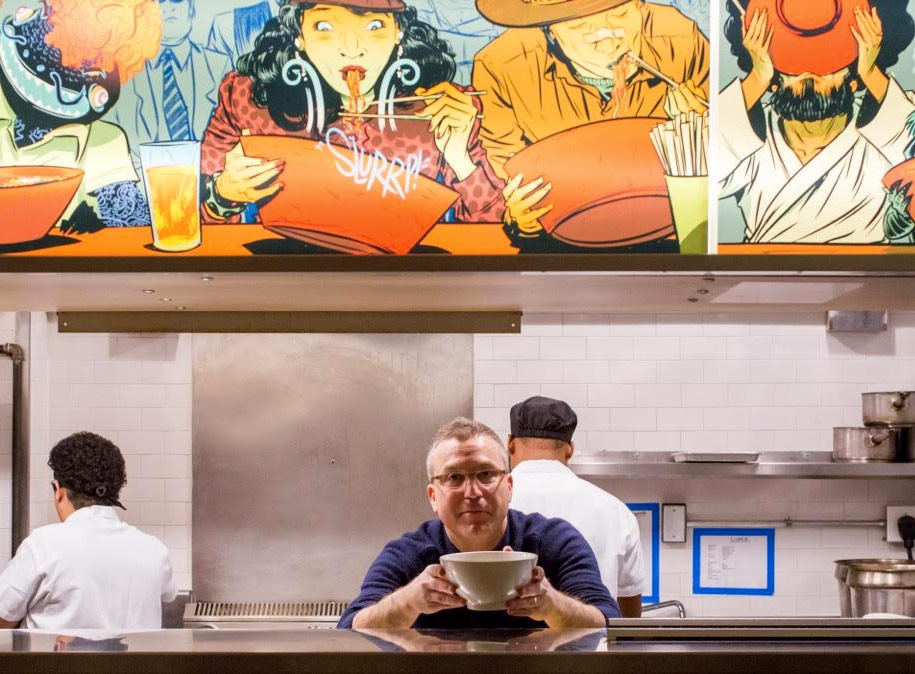 A ramen joint on a list of the best beer bars? You bet. Not only do they serve incredible ramen, but Ivan Ramen manages to stock one of the best beer lists in the city, hands down. Ivan Ramen has risen to fame after chef Ivan Orkin's appearance on Netflix's Chef's Table, but the fame is well deserved. The ramen is excellent, but the appetizers bring it home — try the Japanese fried chicken and the pickled daikon when you visit. And if you're not in the mood for beer, get a bottle of sake for the table.
Earl's Beer and Cheese
1259 Park Ave | (212) 289-1581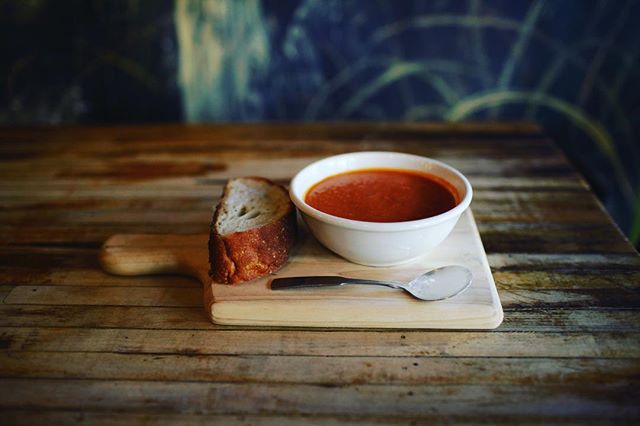 This is our go-to lunch spot on the Upper East Side. Earl's has a great cheese-focused menu and a solid, if tiny, tap list. It's a small spot that can often get crowded, but I'd highly recommend heading up to Earl's for an Earl taco and a pint of whatever fresh lager is pouring.
Proletariat
102 St Marks Pl
You can rightly argue that Proletariat deserves a spot on my other NYC list, because to NYC beer fans, it's no secret that this East Village bar is one of the best in the city. But I've had to introduce enough of my East Village-dwelling friends to the bar that at this point I'm giving it "hidden gem" status.
Proletariat's tap list is stocked with "rare, new and unusual beers" as the bar window promises. Jason Synan, one of the co-founders of Hudson Valley Brewery, is a Proletariat alum and you'll often find him at the narrow, galley-like bar. Pop by for a beer and then make your way down the street to another solid beer bar: Augurs Well.
Brouwerij Lane
78 Greenpoint Ave | (347) 529-6133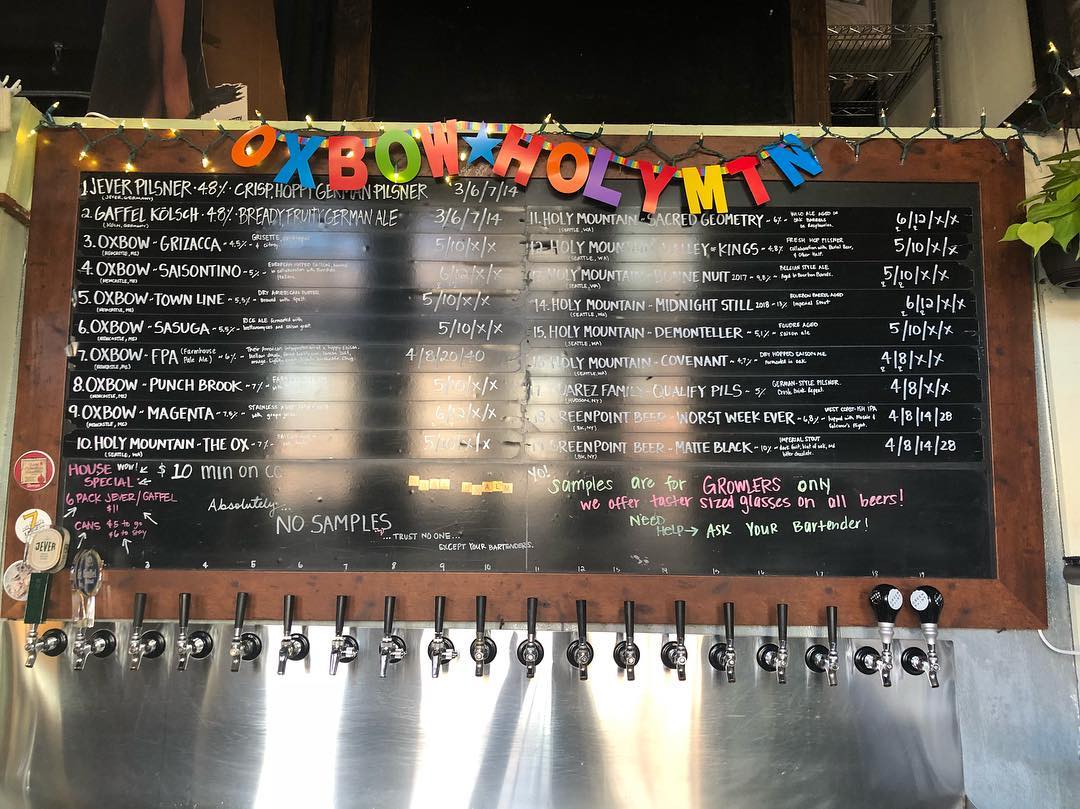 Brouweij Lane is both a bottle shop and bar, serving those who just need to pick up some beer for the weekend and those looking to hang out for an afternoon. Brouwerij Lane, which is tucked away in Greenpoint, will consistently stock rare and unique beer as well as some local stalwarts. Stop by for a quick beer or stay all night.
Liked this article? Sign up for our newsletter to get the best craft beer writing on the web delivered straight to your inbox.