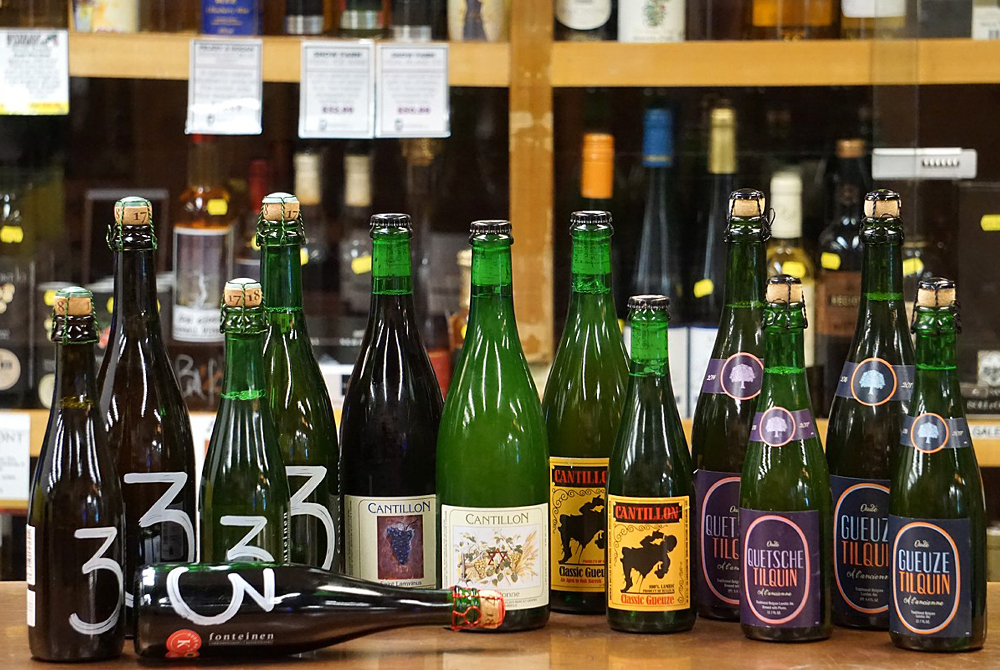 So many breweries have adopted the direct-to-consumer model of operation that, in 2019, the concept of the bottle shop almost feels outdated at first blush. Why go to a store for your beer when you can just buy from the source? Who needs a middle man, anyway?
These ten bottle shops, scattered around the U.S., make an argument to the contrary: Variety is the spice of life, and community is as easily formed in a combined beer store slash taproom as in a full-on brewery. Maybe achieving that goal takes more work for bottle shops than for breweries. Maybe creating camaraderie between customers isn't as easy when consumers tend to think of a shop as a grab-and-go operation. If so, then our picks for the best bottle shops of 2019 have definitely earned the distinction: They each go above and beyond with service, selection, and sociability.
Below, we've listed our top choices. They're in no particular order except for Beverage Warehouse, which we happily proclaim our Best Bottleshop of 2019.
Beverage Warehouse
1 East St, Winooski, VT 05404 | (802) 655-2620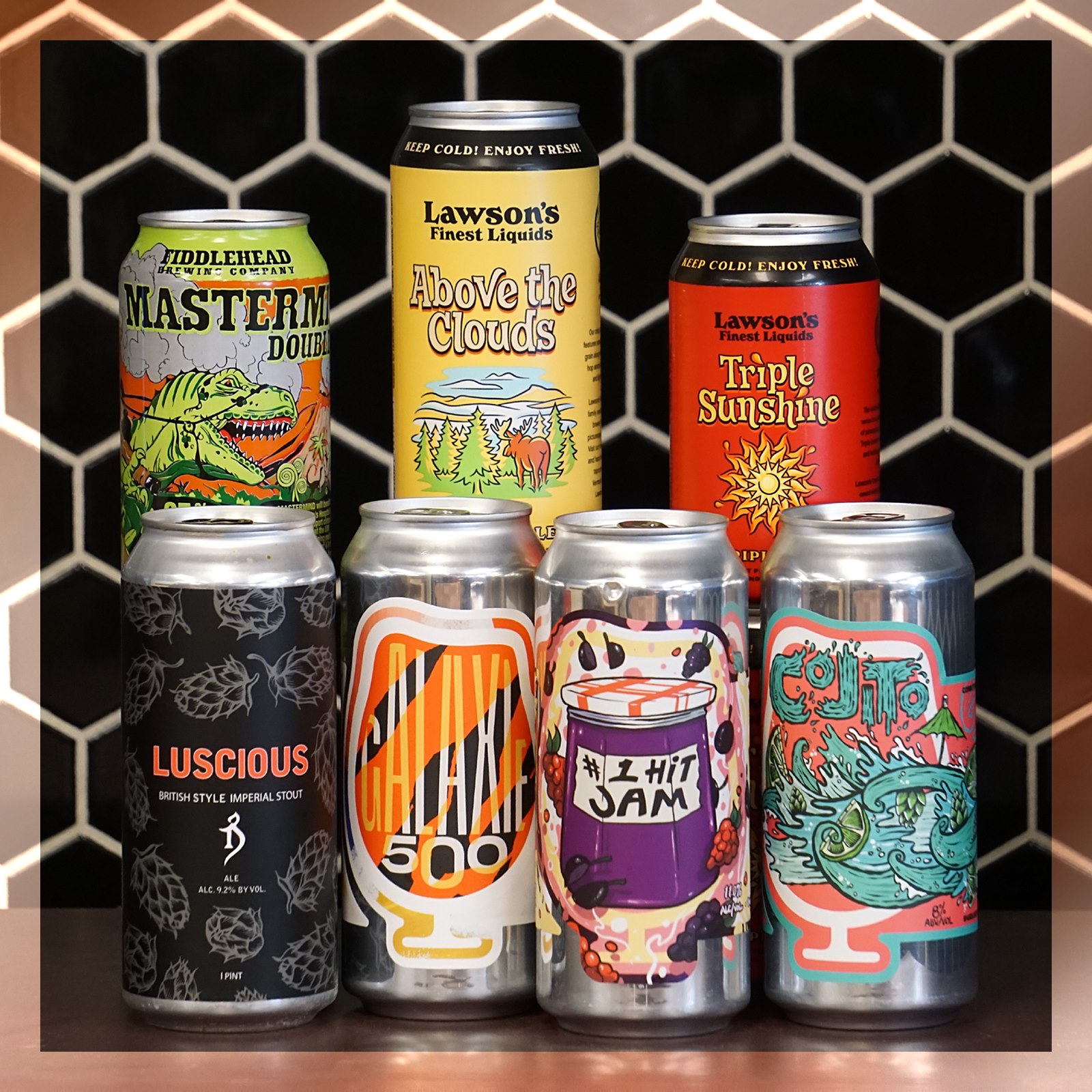 The light-up marquee letters hanging over shelves in Winooski's Beverage Warehouse ask the most important question one can ask a beer lover: "Thirsty?" If you answer "no," then you're in the wrong place, but you've driven all the way to Winooski; there's no way you're in the wrong place. Beverage Warehouse is stacked. As one would imagine from the name, beer—and wine, and champagne—stretches as far as the eye can see from end to end, a breathtaking sight in a state that comprises nothing but beautiful sights; back in the days of Heady Hunting, when getting your hands on Alchemist beer meant getting in the car and tailing delivery trucks from store to store, Beverage Warehouse was about as close to a sure thing as possible for every sane person unwilling to go beer stalking in the wee hours of the morning. Those days are mercifully over, but Beverage Warehouse remains one of the most vital resources for beer shopping in the entire northeast.
Fenway Beer Shop
98 Van Ness St, Boston, MA 02215 | (857) 250-2967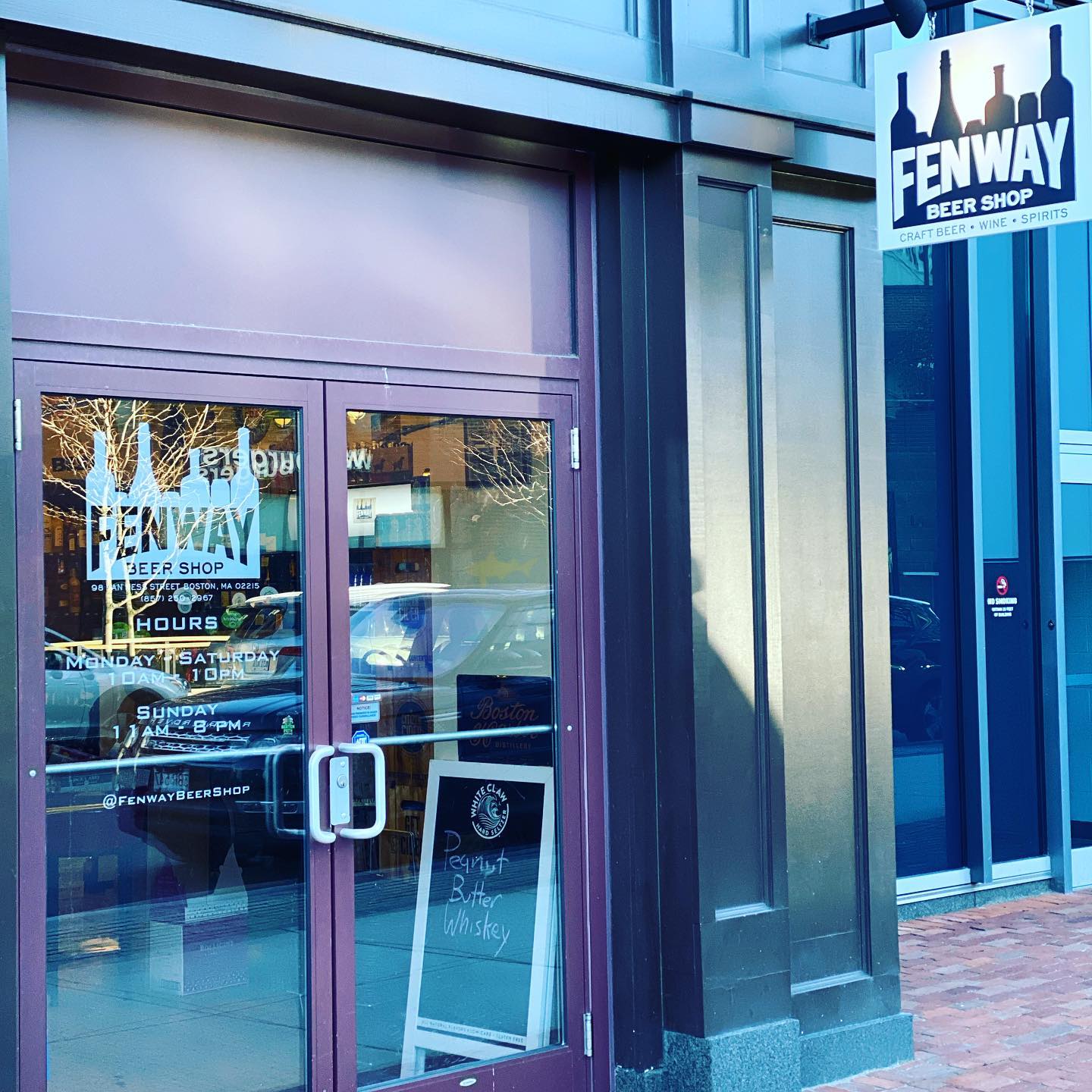 Up a block and around the bend from Sweet Cheeks Q, right in the shadow of Fenway Park, rests Fenway Beer Shop. Not long ago, this was the local Craft Beer Cellar, before the chain lost traction in Boston after closing up shop in Fort Point and Roslindale; the new moniker makes it instantly recognizable even to folks from out of town. That's good luck for them. The name has changed, but the selection and staffing knowledge hasn't. Best of all, it's a cost savings. Even a single beer at a Sox game costs a fortune. Spend your cash here instead for more beer, and better beer, than you'll get at the MLB's oldest ballpark.
WhichCraft Tap Room & Bottle Shop
1900 Simond Ave #200, Austin, TX 78723 | (512) 655-2899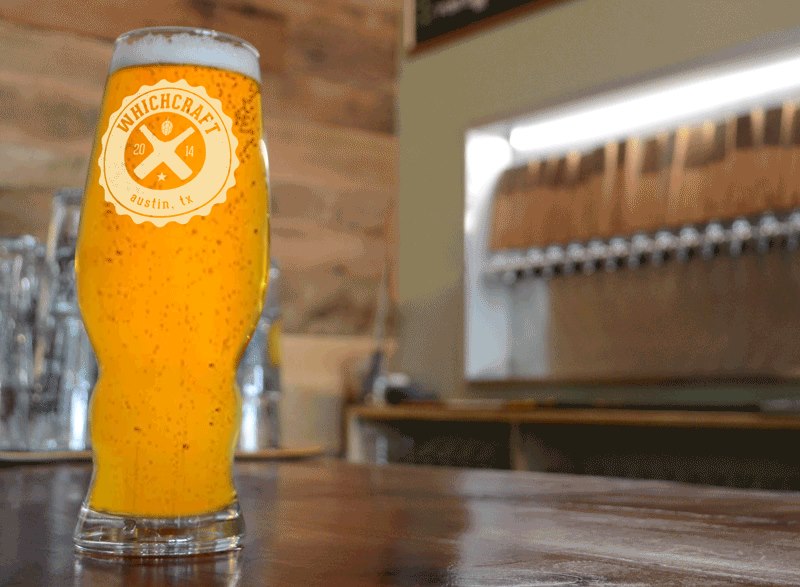 No self-respecting beer geek can resist a good pun, so think of WhichCraft's name as a spell cast upon any and every beer geek passing by. Grant that any excuse to escape the Texas heat is a good excuse, and as good excuses go, strolling through a bottle shop is about as good as it gets. Grant also that clever names deserve love, and that WhichCraft is a confluence for the state's ballooning craft beer scene; the shelves here are regularly stocked with beers from Texan breweries, making this shop the perfect spot for getting familiar with local outfits and figuring out which ones you like best.
Good Beer
422 E 9th St, New York, NY 10009| (212) 677-4836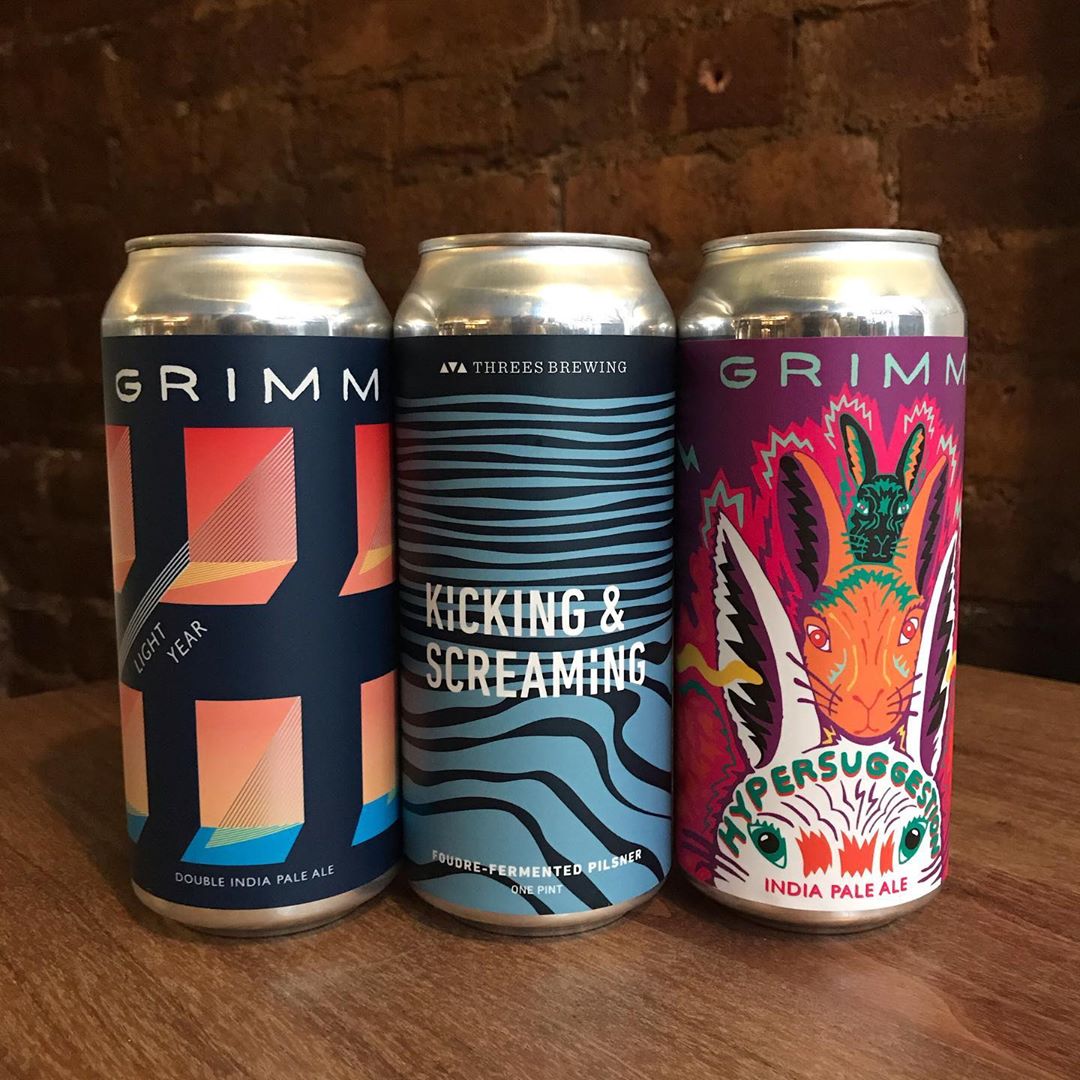 Good beer is the least anyone should expect from a bottle shop worth its salt, so you might raise an eyebrow at this New York City spot for setting the bar comfortably at middle height. Maybe they should've gone with "Really Good Beer," but maybe that would've set the bar too high. Probably not: Good Beers's impressive array of drinks from around the country (and the globe) is curated by staffers who know their brews inside and out, with the added bonus of the small, rotating, predominantly local tap list available at the counter. What's better than bottle hunting? Bottle hunting with a glass in hand.
The Beer Cave
1602 Woodland Ave, Duluth, MN 55803 | (218) 728-6168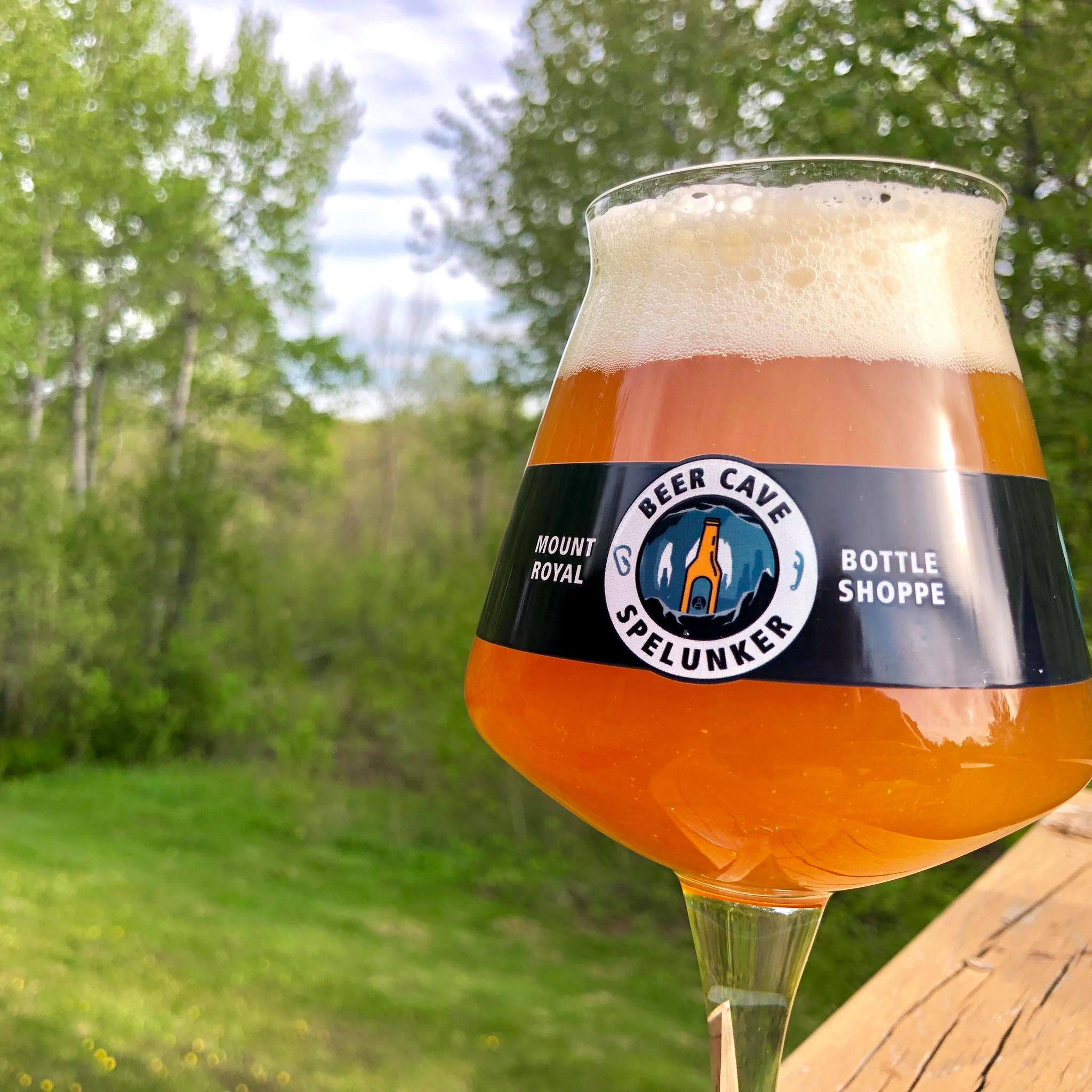 No one expects a top-tier bottle shop hidden away in a strip mall, and yet that's exactly what The Beer Cave (also the Mount Royal Bottle Shoppe) is and where it's located. Frankly, The Beer Cave would be worth a shout-out even if it rose to merely better-than-average quality: "Strip mall" tends to be synonymous with "mediocrity" and "sadness" rather than "great selection" and "terrific prices," after all. And of course there's always a mystique to shops found in unexpected places, so add that bonus to the mix and The Beer Cave becomes an instant must-visit for your next trip to Minnesota.
The Good Hop Bar & Bottle Shop
2421 Telegraph Ave #102, Oakland, CA 94612 | (510) 338-6598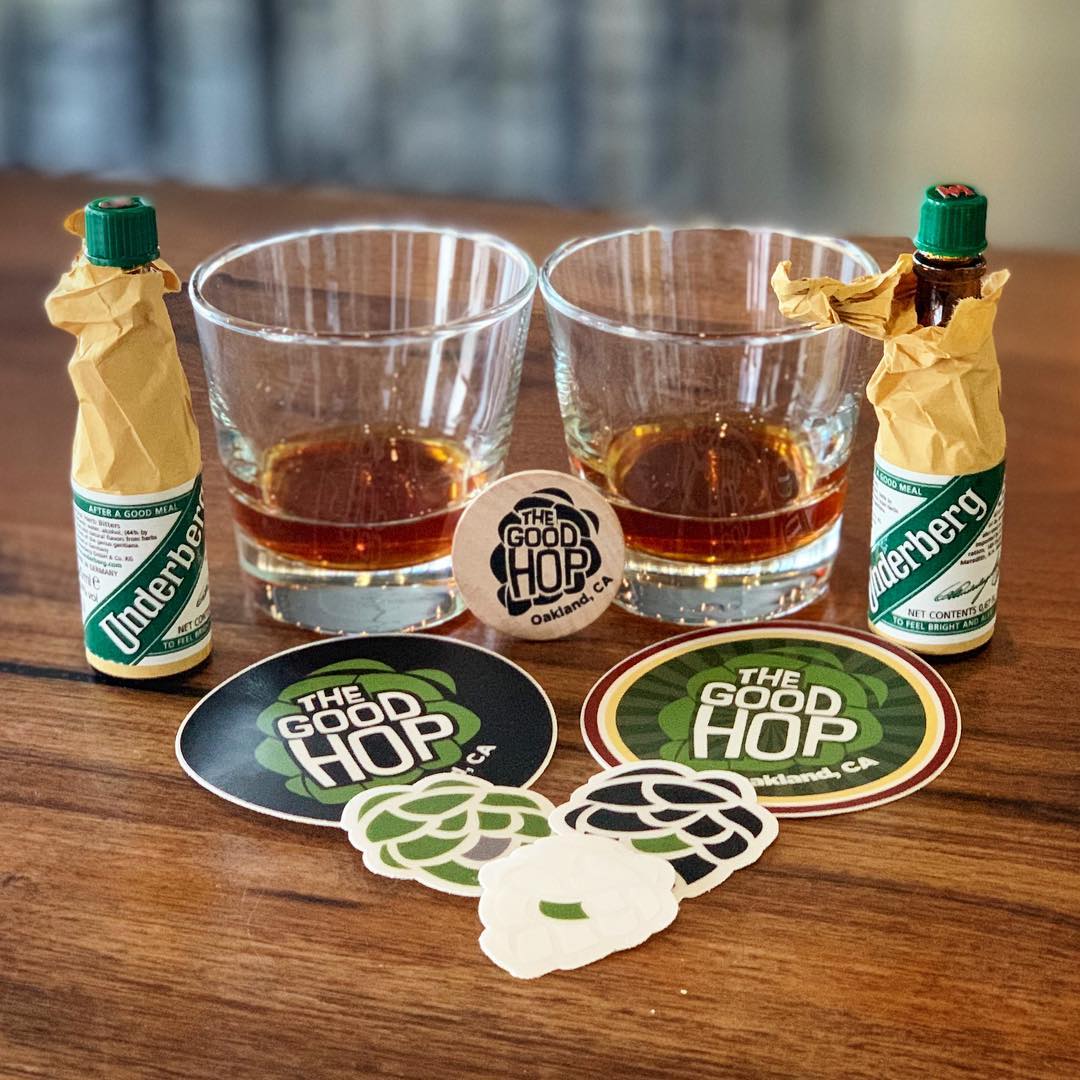 Given Telegraph Avenue's proximity to Berkley, it's little surprise that the bottle shops taking up real estate along its blocks are as funky and eclectic as the bookstores, cafes, and other small businesses defining the street's spirit. Case in point, The Good Hop Bar & Bottle Shop, where one can find local offerings fresh off of the canning line as well as beers you're unlikely to find at other storefronts; as the name suggests, the spot has its own tap list, too, and while they don't serve food, they do let customers bring in food from the outside (say, from one of the nearby restaurants). Between the vibe and access, The Good Hop more than earns its reputation as one of the East Bay's best beer spots.
The Beer Temple
3173 N Elston Ave, Chicago, IL 60618 | (773) 754-0907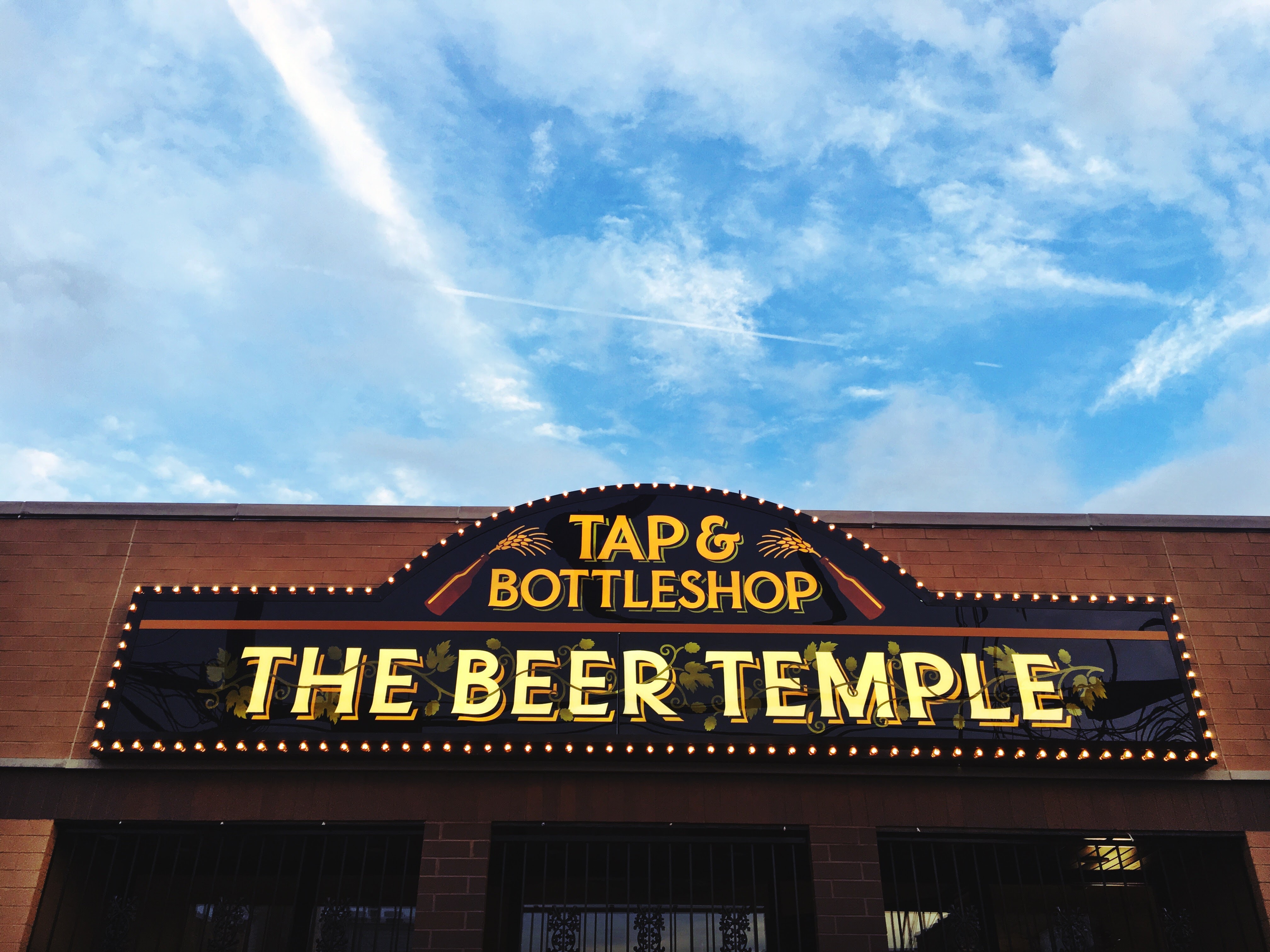 Naming a bottle shop after a place of worship makes an unhealthy amount of sense. Beer nerds do take their hobby seriously; in extreme cases, they make homage at the altar of hops and send prayers to the gods of flocculation. Happily, you needn't dress in your Sunday best or dig out your clerical frock to gain entry into Chicago's Beer Temple, where all are welcome to peruse selections ranging from hard-to-find small-batch beers to more broadly recognizable American and European brands. The depth of variety is so vast and the quality so high that you might even forget to genuflect in the taproom and give thanks to fermentation.
Craft Centric
100 Julian Shoals Dr #40, Arden, NC 28704 | (828) 676-0075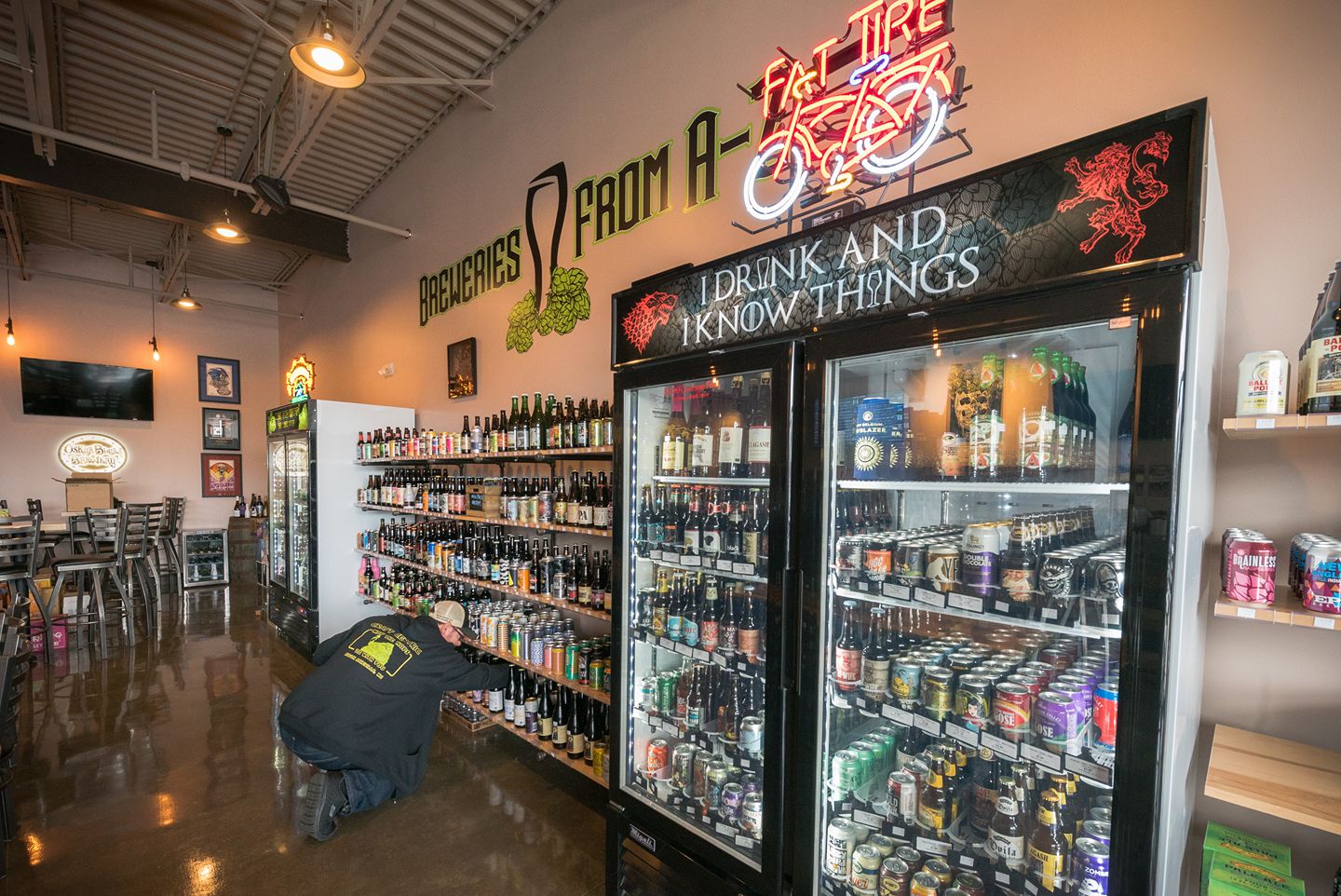 The most important part of any bottle shop: The beer. A good bottle shop isn't any good without good beer, obviously. That's the entire point. Hearing Craft Centric's customers talk about the place, though, reinforces the second most important part of a bottle shop, and that's education. We included Craft Centric in our roundup of the 5 best new bottle shops of 2017 and they've only continued to grow. Fans of this North Carolina emporium will tell you about the beer, but they'll also tell you about owner Matt Vaughan, a man committed to great service and to even greater knowledge of frosty ones, because, after all, how does one serve their customers beer without knowing a lot about beer? Sometimes a beer is made memorable on its own terms. Sometimes, it's memorable because of the people you drank it with. In the case of Craft Centric, you'll remember the beers you bought and sampled because of Matt.
Sunset Beer
1498 Sunset Blvd, Los Angeles, CA 90026 | (213) 481-2337
When the worst thing that can be said about a bottle shop is that it wants for serviceable neighboring restaurants, that bottle shop is in pretty good shape. (Pro tip: Don't go to a bottle shop on an empty stomach, or just pack a sandwich.) Frankly, whether or not the pizza joint next door to Sunset Beer Company makes a tasty pie is both a matter of taste and irrelevant to how good Sunset Beer Company actually is. Like The Beer Cave, Sunset Beer is tucked away in a strip mall. Also like The Beer Cave, their selection is second to none, with limited releases and rarities peppering their coolers and shelves. Bottle shops and taprooms come in all manner of shapes and sizes and styles; Sunset maintains a hip living room vibe with board games on hand to while away the time in between sips.
Stowe Public House & Bottle Shop
109 Main St, Stowe, VT 05672 | (802) 585-5785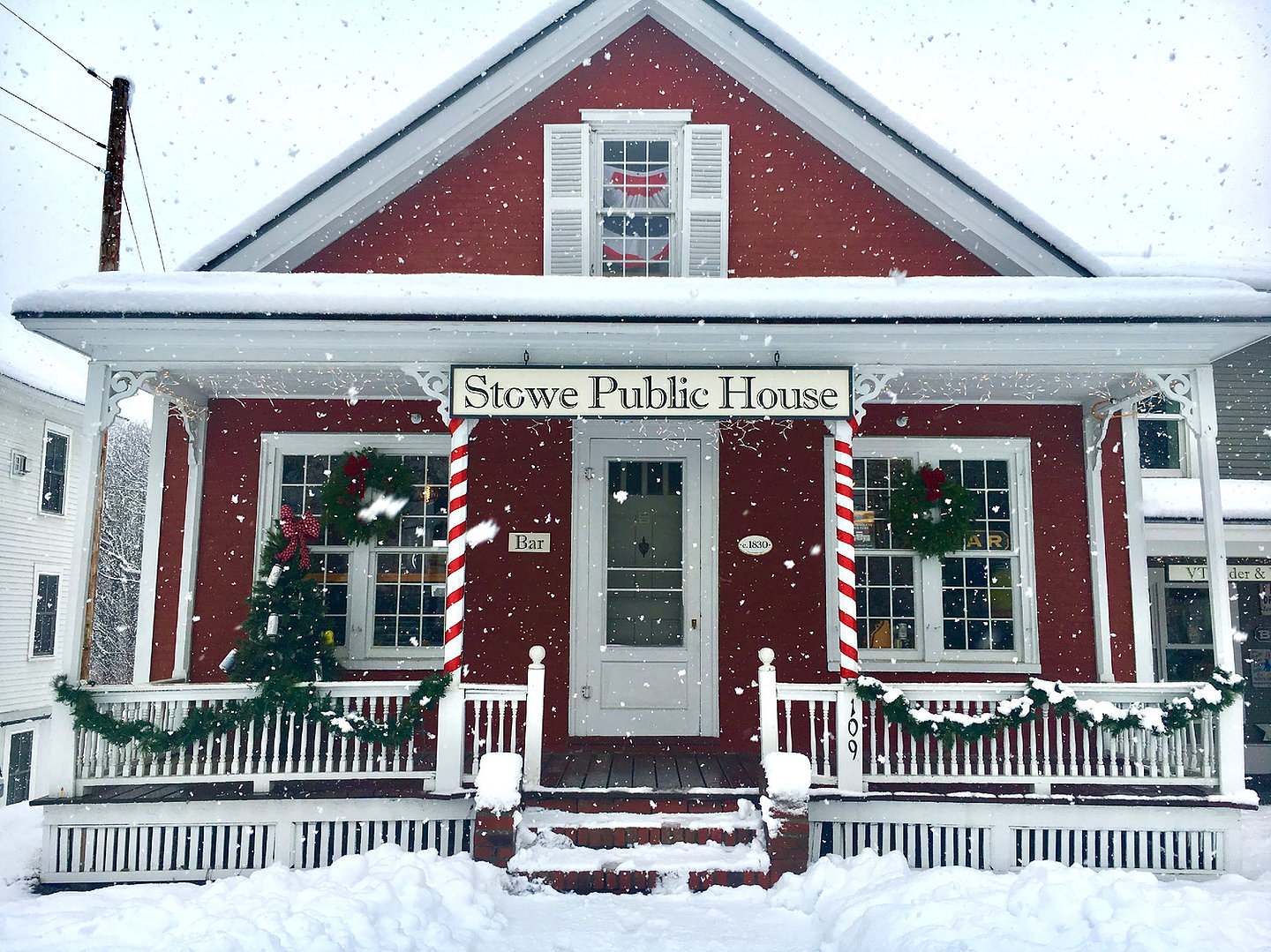 Excellent beer shops, like excellent beers, are part of Vermont's culture, much like bacon and maple syrup, or skiing and snowboarding. Nearly every quaint New England hamlet in the Green Mountain state has a brewery to call their own, and a bottle shop to match. Take Stowe, home to The Alchemist, Idletyme, and Von Trapp, each of which announces themselves well enough that even novice beer tourists can't miss 'em.
That's not as true for Stowe Public House, a cozy spot best described as "unassuming" or perhaps "stealth." From the road, it looks like any old Vermont house, maybe more of an inn or b&b than a shop selling over 700 beers local and otherwise; if there's a Vermont beer you're itching to try and hard-pressed to find, chances are that Stowe Public House has it. (Their collection of Belgian beers, in particular, is superb.)
Liked this article? Sign up for our newsletter to get the best craft beer writing on the web delivered straight to your inbox.