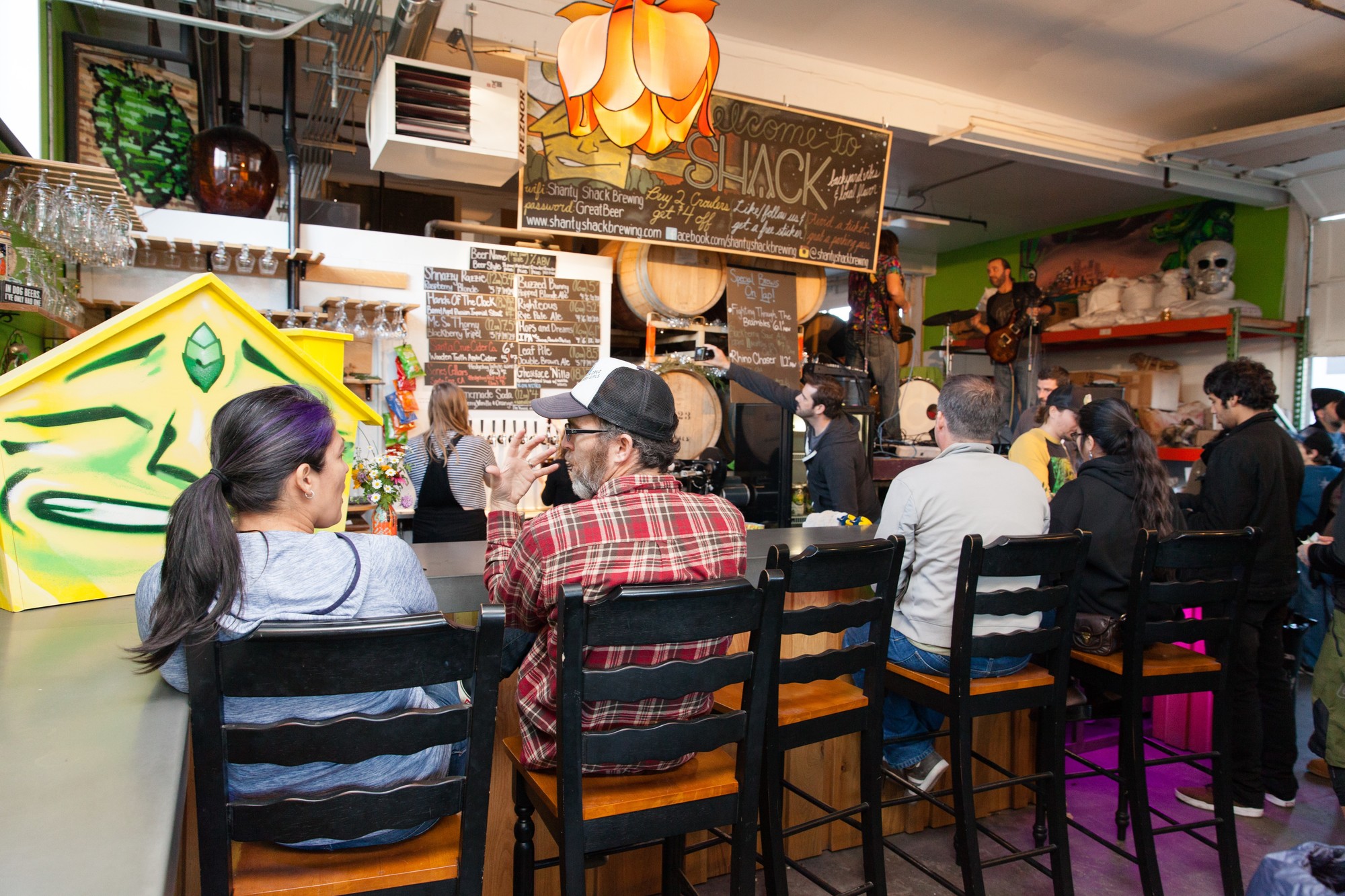 Editor's Note:
Want to drink great beer in California? Join us at Drake's Dealership on April 20 for Juicy Brews WestFest! More info and tickets here.
California craft brewing typically conjures brands located in the wilds north of San Francisco or littered around San Diego's vast cityscape. The seaside burg of Santa Cruz, however, is home to some of the most underrated beers on the West Coast. Whatever style you're in the mood for, chances are there's a brewery in Santa Cruz that has something like it on tap. (And, with how small Santa Cruz is, you can either walk or rideshare without a huge bill.)
Read on to see our choices for the five best breweries in Santa Cruz.
Discretion Brewing
2703 41st Ave, Ste A, Soquel | (831) 316-0662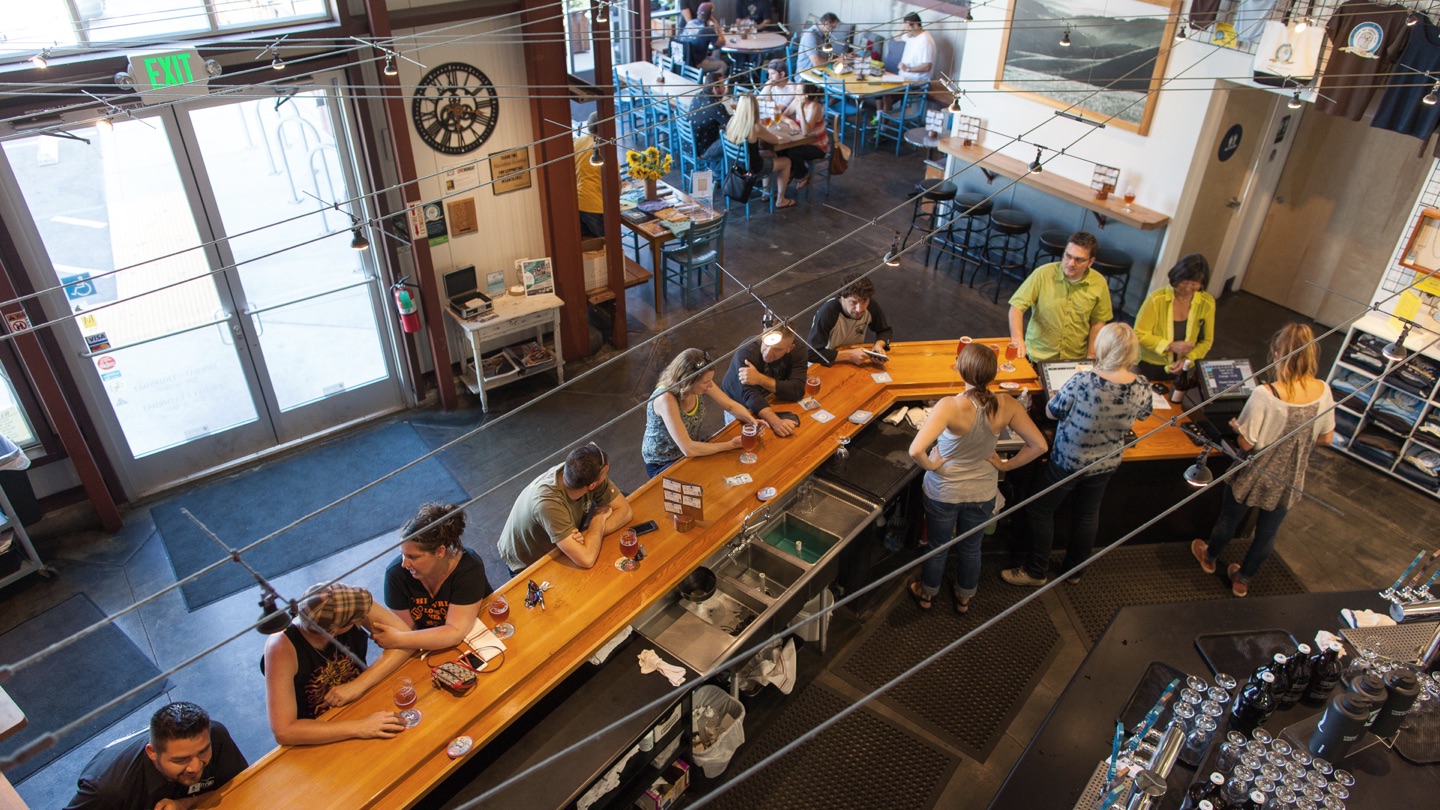 Discretion is cool, solar-powered, dog-friendly, and totally Santa Cruz. While they're probably best known for their Uncle Dave's IPA, which has some nice fruity/herbal notes alongside a hint of spice from the use of rye, fans of Belgian-style beer should get one of the Conversation series. The brewery serves up some awesome pub-inspired fare with elevated ingredients like fresh-caught charred octopus and bread pudding with coconut and sesame ice cream. There's so much to try here that it might be the only place you stay all day.
Sante Adairius Rustic Ales
103 Kennedy Dr, Capitola | (831) 462-1227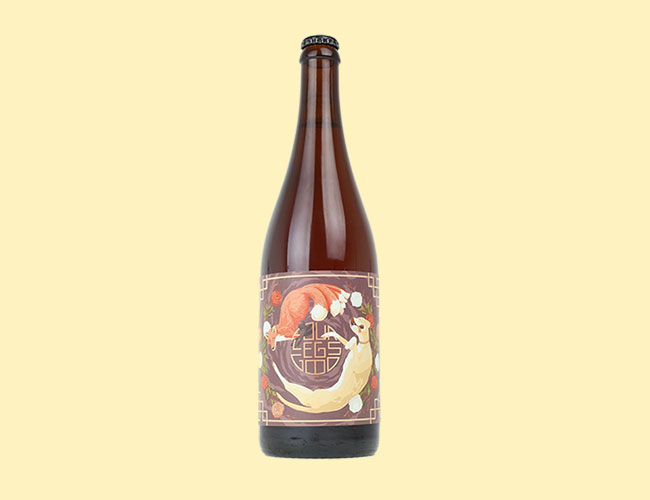 Brett aficionados should take a ride just outside Santa Cruz proper to see what's brewing at Sante Adairius. This brewery offers a bevy of goods that are liberal doses of farmhouse funk intermixed with geeky techniques to coax out maximum flavor. Wine barrel-aging, berry accents, and wild experimentation are among the numerous tools employed to update a more authentic take on brewing for the modern and highly discerning palette. Basically, if you like saisons, sours, or farmhouse ales, then Sante Adairius is your new favorite brewery.
Humble Sea Brewing Co.
820 Swift St, Santa Cruz | (831) 431-6189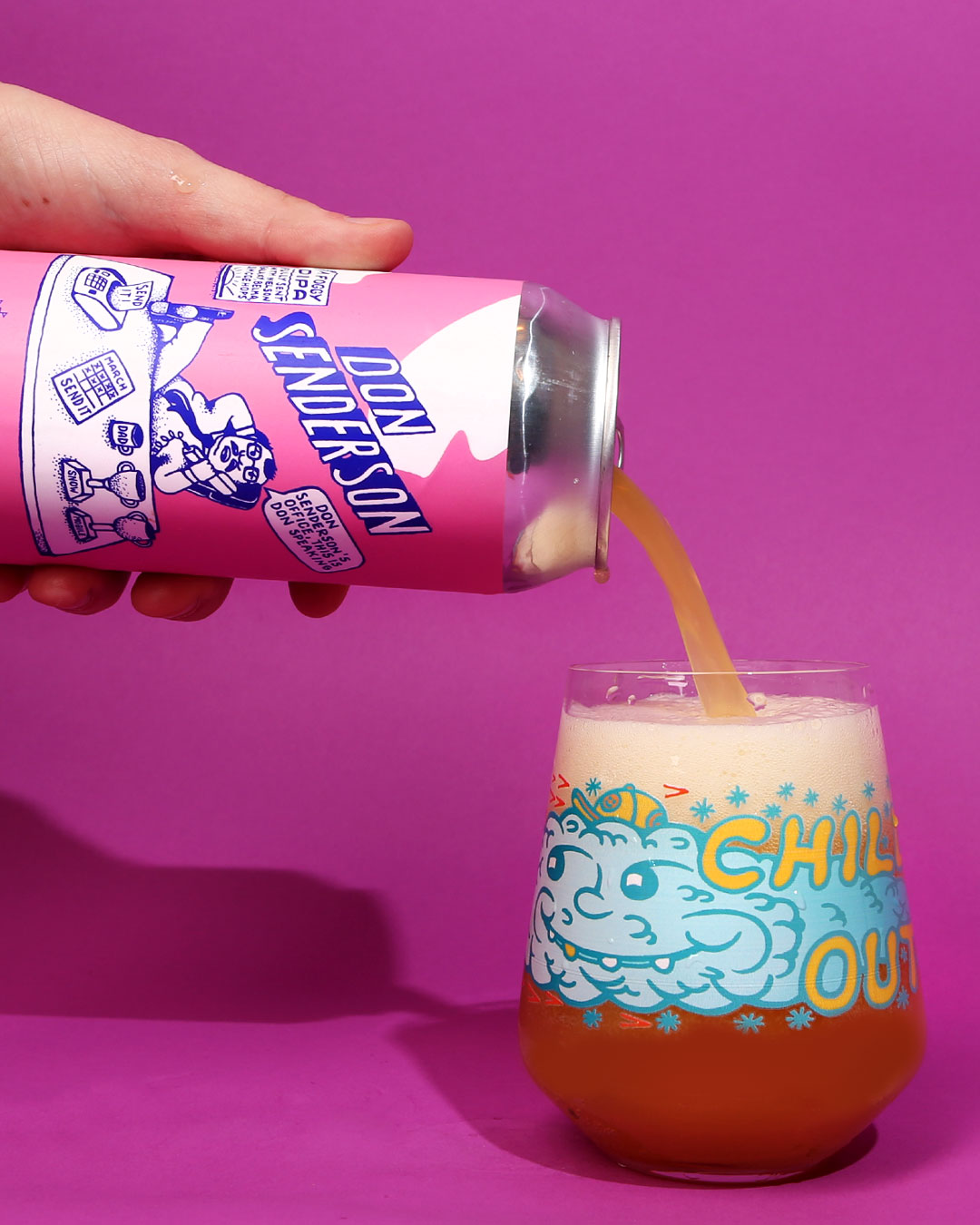 Humble Sea is the real deal. The IPAs flow freely, but the brewers here are also into exploring their takes on traditional German recipes. The pilsner, for instance, is one of the cleanest expressions you'll ever find. Of note, also, is their willingness to use beer as a medium to explore unusual flavors and pairings. Check out their Instagram for more info on that and look for posts about their Blood Orange Beermosa IPA or the Bahama Fluff for more details.
Shanty Shack Brewing
138 Fern St, Santa Cruz | (831) 316-0800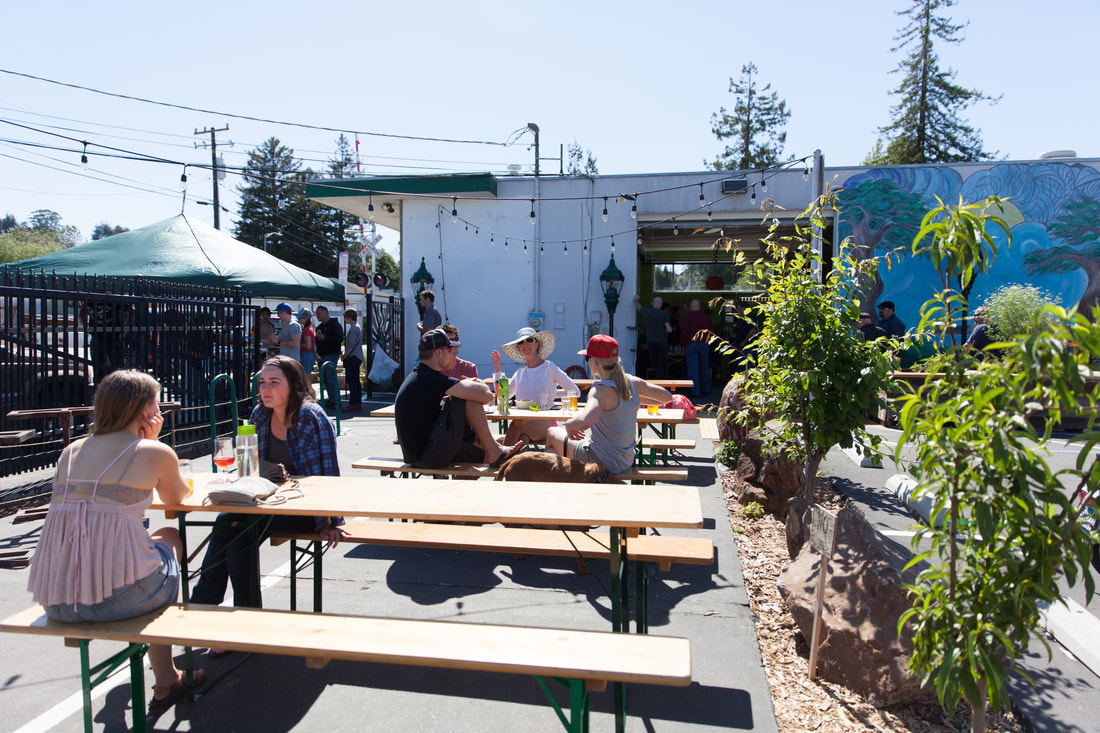 Nestled into the base of the Santa Cruz Mountains, Shanty Shack is the prototypical grungy, underground, three-friends-brewing-in-a-garage type of brewery. People dig the vibe, since the project seems to grow larger and get more popular month after month. The space has a very bohemian, almost art collective kind of feel. It's a relaxed environment that's perfect for chilling with friends or taking a date. Try the Raspberry Raven, a porter brewed with fresh local raspberries, and stay for Seinfeld jokes over the Imperial stout dubbed the Serenity Now.
Photo by Lauren Howland
Uncommon Brewers
303 Potrero St Ste 40-H, Santa Cruz | (831) 621-6270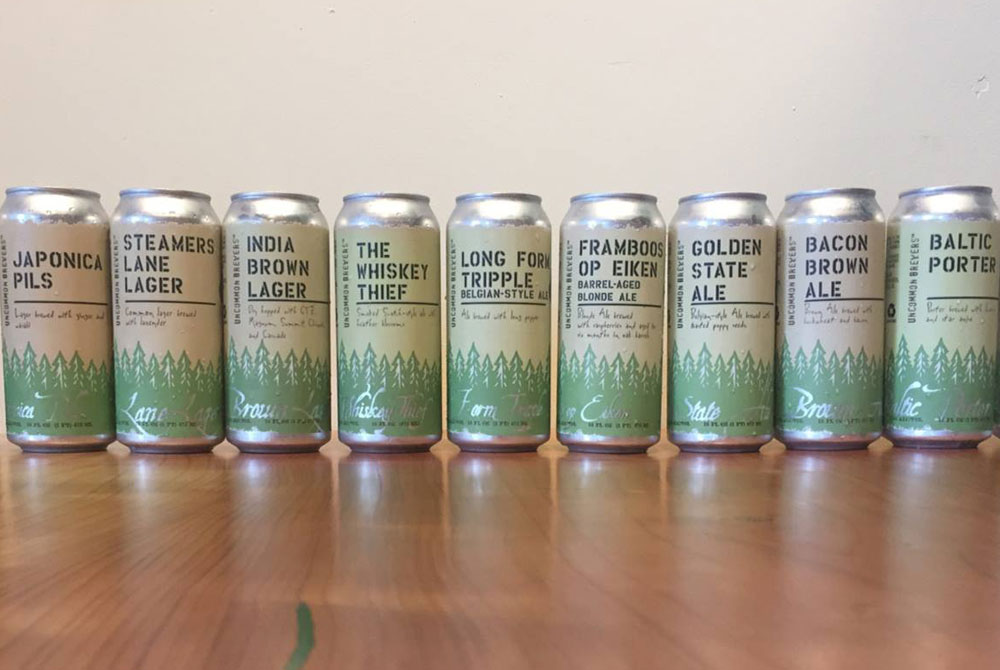 Blessed with the tagline, "Uncommon beer for uncommon people," this place delivers. Uncommon brews are plenty enjoyable if consumed fresh but are mostly designed for long-term aging. So, one case could offer patient consumers years of evolving enjoyment (storage beyond a few months should, of course, be done somewhere that is colder than 55-degrees). Uncommon merges typical styles and unique recipes with unexpected ingredients. The result highlights yet balances the tart, bitter, sour and other extreme flavors that make beer fun.
Liked this article? Sign up for our newsletter to get the best craft beer writing on the web delivered straight to your inbox.