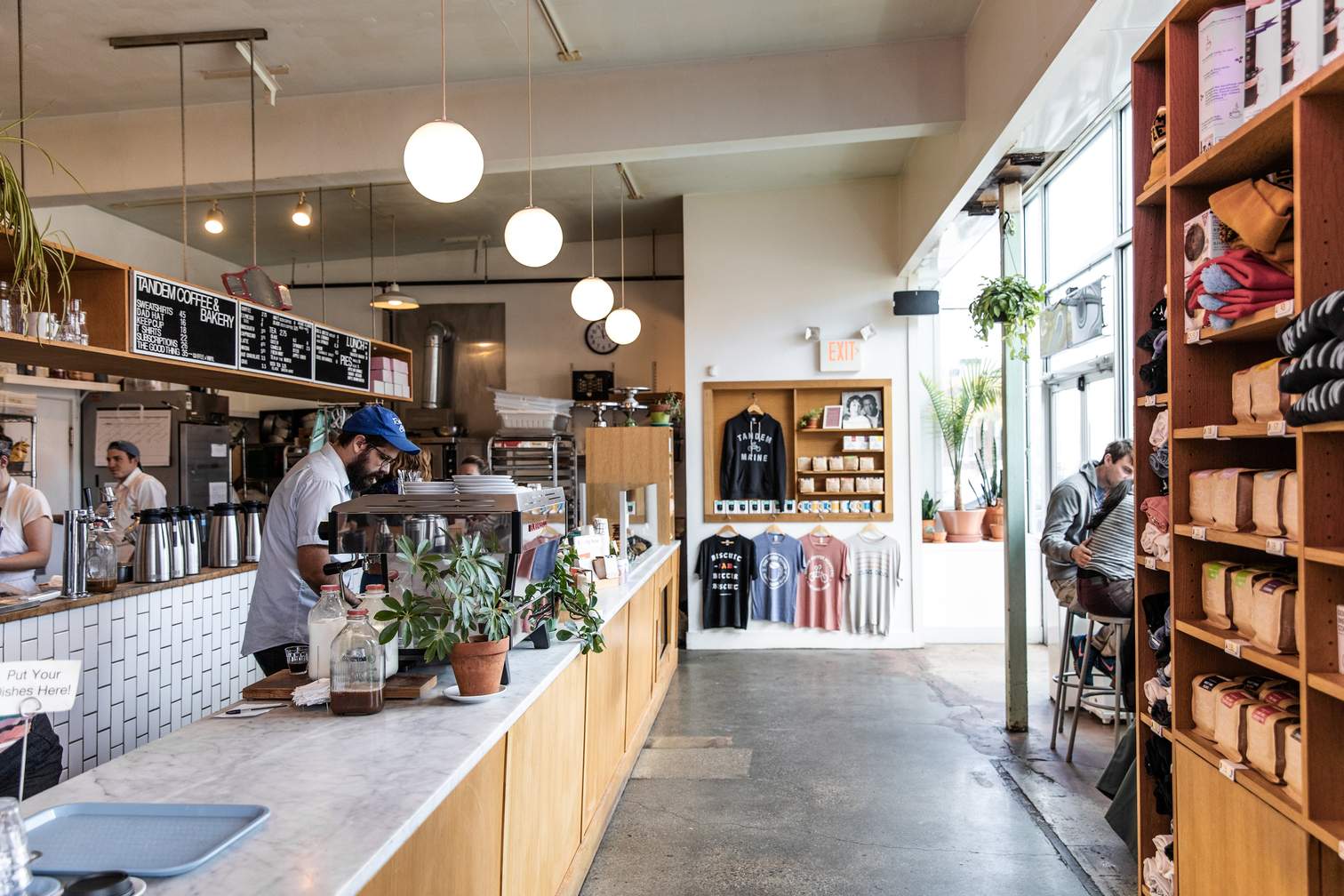 Photo courtesy of Tandem Coffee Roasters
Every morning I rub my eyes and swing my legs out of bed. After a few quick stretches I head to the kitchen to put on a pot of water to boil. I grab my ground coffee off the second shelf of my cabinet, open the bag, and inhale deeply. Before I even think of grabbing my toothbrush coffee is the first thought to ignite my brain. Whether you like your coffee black, with two creams and sugar, half-caff, decaf, ristretto, espresso, as a tonic, through drip, chemex, or french press one thing we can all agree on is coffee is part of our DNA, for some of us at least.
And if coffee is in our DNA than a top coffee shop is akin to Superman. Nothing makes us happier than to walk into a space permeated with the smell of roasting beans and baking pastries and the sounds of foaming milk and killer records. From a converted gas station in Portland, ME serving top-notch joe with a side of vinyl and biscuits to a punk-inspired shop in Chicago barrel-aging their beans, here are our picks for the top coffee shops across the country.
Below, we've listed our top choices. They're in no particular order except for Tandem Coffee + Bakery, which we happily proclaim our Best Coffee Shop of 2019.
Tandem Coffee + Bakery
742 Congress St, Portland, ME 04102 | (207) 760-4440
This coffee shop is special. Built into an old gas station and laundromat, featuring a stellar baking program that includes some of the best biscuits in the entire country, rocking a funky vinyl program, and oh yeah roasting some mad good beans, Tandem has hit the coffeeshop quadfecta. This year, the Portland roastery debuted a new program aimed at combatting disposable coffee cups and promoting reusable mugs. Rarely can you find a place like Tandem that expertly executes all the pillars of a perfect coffee shop and work to promote a more sustainable coffee landscape, which is why we've picked Tandem as our Best Coffee Shop of 2019.
Parallel Cafe
145 Holden St N, Minneapolis, MN 55405 | (612) 345-8441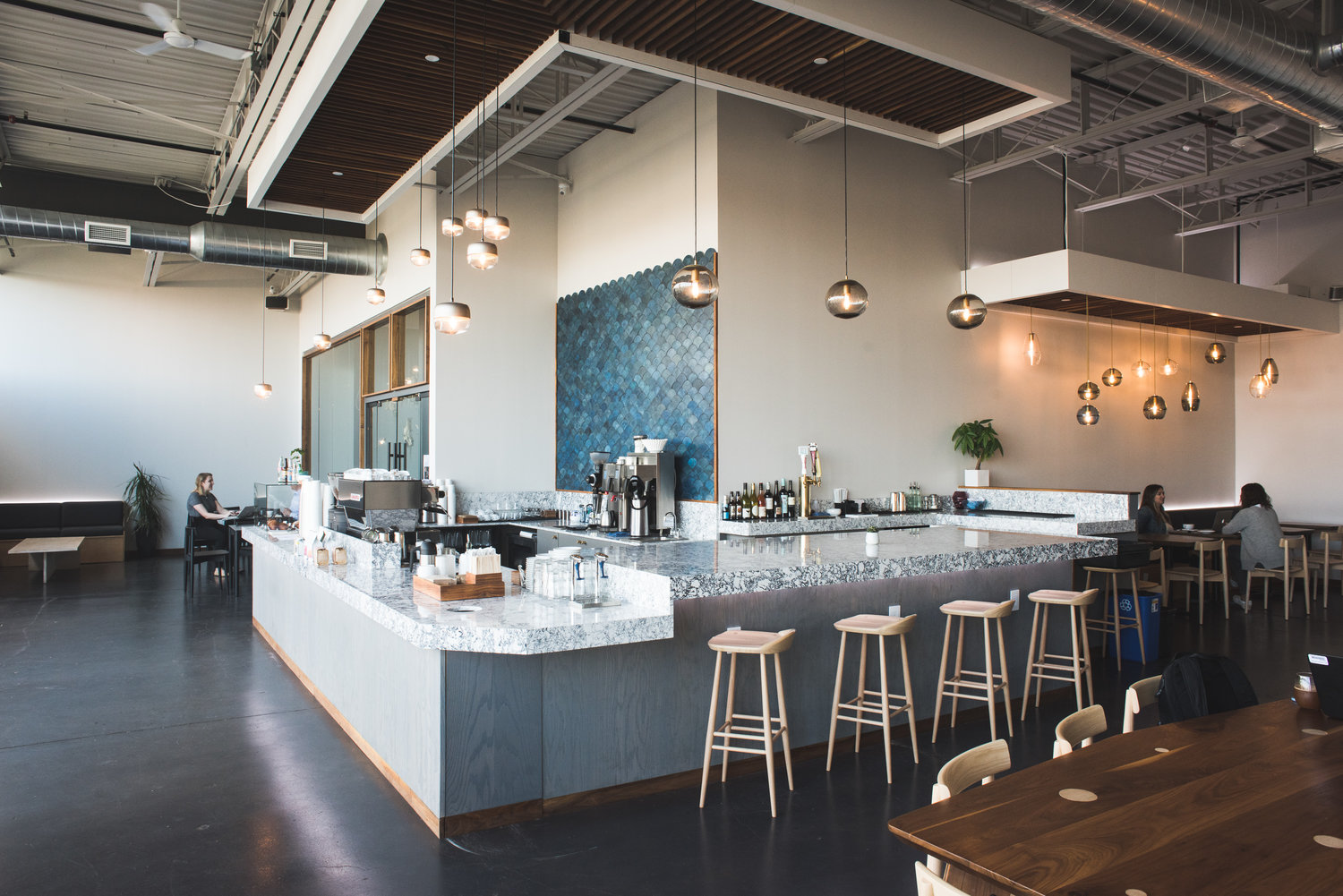 Minneapolis rarely comes to mind when searching the nation for great coffee shops, however, Parallel bucks the trend. Marketing itself as, "a place to gather, interact, and create," Parallel is a modern, airy cafe attached to a glassblowing company. The theme of design and creativity permeates the shop, trickling down from the uniquely decorated ricotta toast (one of the best I've had in Minneapolis) to the consciously-sourced coffee beans. Featuring a rotating roster of roasters, Parallel touted bags of coffee from Katia Duke, a pioneering female producer from Honduras, on my most recent visit. Order yourself a silky cappuccino, nab a beautifully crispy, yet light and airy, croissant, and settle in for those sweet Sunday morning vibes.
Atelier De Fer Coffee & Tea
2002 Smallman St, Pittsburgh, PA 15222 | (412) 209-2226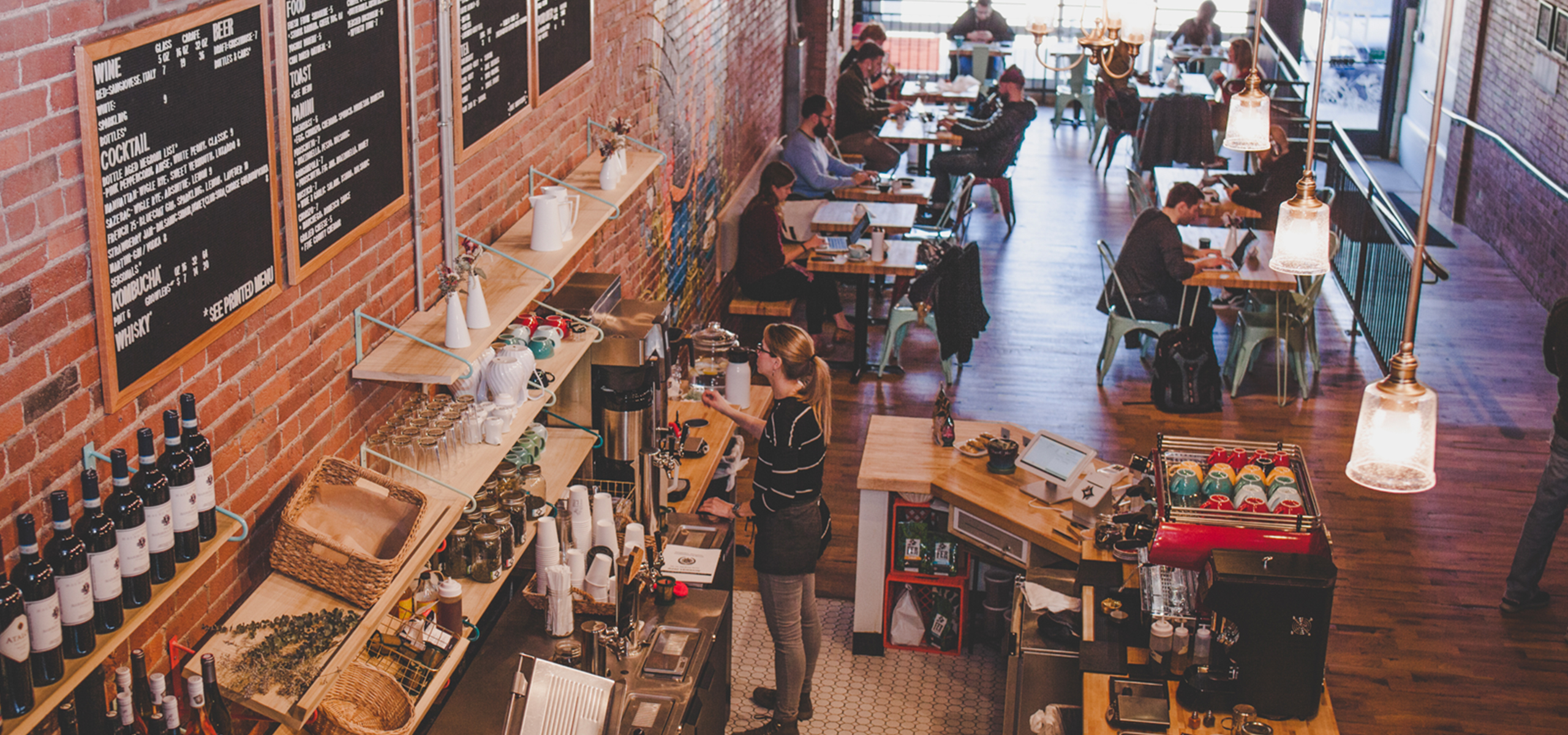 Small batch coffee for everyone is the mantra behind this Strip District coffee shop in Pittsburgh, PA. Home to a variety of responsibly sourced beans, De Fer brings coffee from all over the world to the East Coast. The Hop Culture team has become regular visitors of De Fer. So much so that when it came time to find a place to partner with us on our new Hop Culture Can Club, De Fer was our first call. This is the kind of coffee shop that supports the people – the people who grow the beans they use, the people who showcase art in their cosy brick-lined shop, the people like us who hit them up to partner together, and the people who come in just for an excellent cup of joe.
Heirloom Brewshop
219 S West St, Raleigh, NC 27603 | (919) 297-8299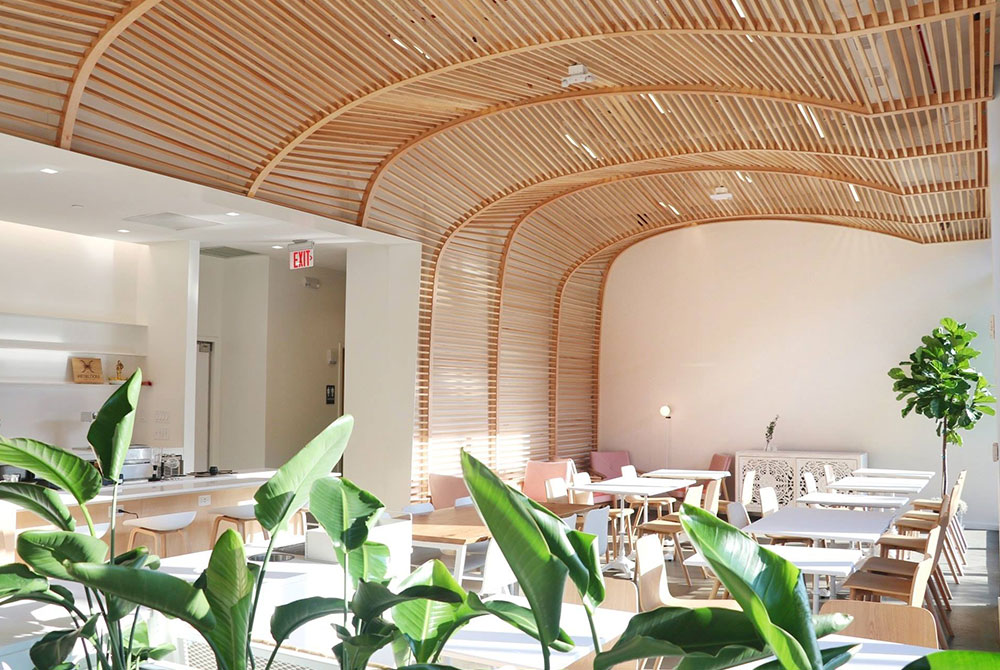 Coffee. Tea. Sake. Those are the core elements of Heirloom, one of the most aesthetically pleasing, warm, and downright good coffee shops we've come across. The Raleigh coffee shop had been brewing with Counter Culture, North Carolina's legacy coffee brand, for a long time, but Heirloom has recently incorporated local roastery Little Waves into the mix. Bon Appetit included Heirloom in their list of 50 nominees for the Best New Restaurants of 2019 and for good reason. Heirloom's food menu is just as wonderful as it's beverage list and we'd seriously encourage stopping by for lunch, sticking around with a cup of coffee, and trying whatever fresh cake has been prepared.
Dark Matter
738 N Western Ave, Chicago, IL 60612 | (773) 697-8472
Dark Matter is like the Hoof Hearted of craft beer–vibrant, colorful, a tad crazy, and unbelievably delicious. I mean this shop has written its own manifesto, "In a world driven by technology and science, we are the gravitational resistance rooted in skill and philosophy. An innovative culinary family fueled by community and passion to deliver the most intellectually honest coffee you will experience." Here, that means coffee in all its glorious, sustainably-sourced and fair-business forms, from single-origin beans to a whole line up of barrel-aged brews. Dark Matter loves to constantly collab with breweries, too, so be on the lookout for a consistently rotating schedule of custom blends and creative concoctions.
Big Mouth Coffee Roasters
387 Main St, Beacon, NY 12508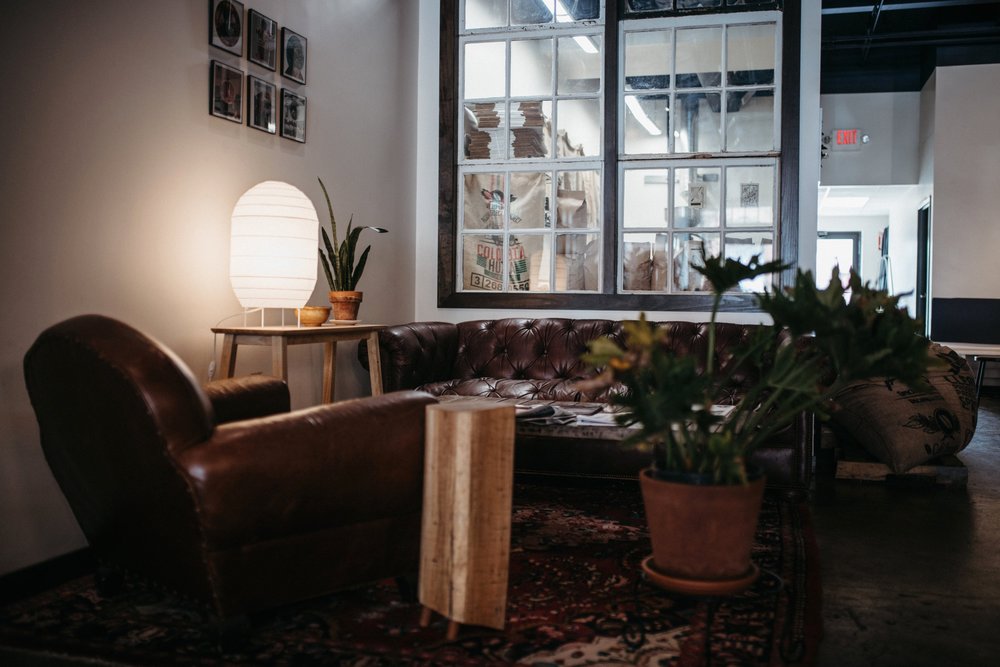 Hippos have big mouths, an amusing detail that founder Alex Finkelstein knew could really help build the brand of Big Mouth Coffee in the Hudson Valley. Making specialty coffee more available and approachable is top of mind at this homey spot with a roaster on site. You can often walk in and find Alex in the backroom experimenting away. Chockful of reminders of its iconic mascot, Big Mouth Coffee is the perfect place to order up a coffee and some big smiles.
Fox in the Snow Cafe
1031 N 4th St, Columbus, OH 43201 | (614) 372-5677
While we first visited Columbus, Ohio's Fox in the Snow last year during Juicy Brews Columbus, the cozy cafe could easily make this list every year. Seriously, this might be the most beautiful, most delicious, most inviting coffee shop in the country. Proudly serving the aforementioned Tandem and providing delightful pastries baked in house, Fox in the Snow is a must-visit on any trip to Columbus. Conveniently located next to Seventh Son and down the street from Hoof Hearted, stop by Fox in the Snow before beginning your day of beer drinking.
Cat & Cloud Coffee
3600 Portola Drive Santa Cruz, CA 95062
A personal recommendation from Frank Scott Krueger, the co-founder of Humble Sea in Santa Cruz, CA, this quintessentially Californian coffee shop immediately gave me the chill vibes and cultural clout I'm looking for at any caffeine cafe. If you like your expertly pulled cup of joe with a warm smile, Cat & Cloud hits the spot. The only thing that would have made the experience more tubular would have been sitting down to eat one of their avocado toasts. Go for the chill surfer vibes and stay for the fantastic brew.
Birch Coffee
134 1/2 E 62nd St, New York, NY 10065 | (212) 686-1444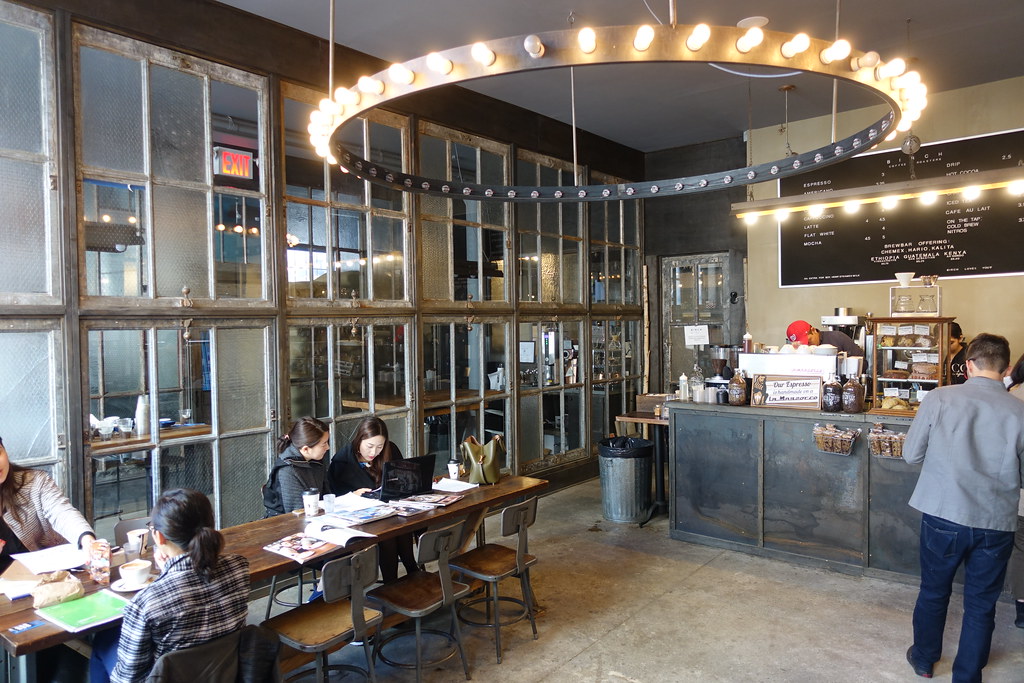 With 10 locations (soon to be 11 with the opening of a new location on the second floor of the new Puma flagship store) across a plethora of different neighborhoods in NYC, Birch Coffee is a respite from the crazily crowded sidewalks and jostling Subway life that dominates living in the Big Apple. You could easily take yourself on a tour of Manhattan, Brooklyn, and Queens just by visiting each shop. I should know. I did. As a part of their Passport Program, Birch doles out a free t-shirt of your choosing to any brave bean head that visits all 10of their stores. You simply have a barista punch your passport at each location. At the very end the actual owner sends you a personal email asking what shirt he can rustle up for you and then hand wraps it in a custom package to ship right to your door. The excellent, down-to-earth service only accentuates this metropolitan coffee haven, whose slogan is, "We care for people first and coffee is a very close second." Spoiler alert the coffee is just as fantastic as the people.
HEX Espresso Bar
125 Remount Rd, Charlotte, NC 28203 | (336) 870-4871
The aforementioned Counter Culture has held a pretty firm grasp on the craft coffee scene in North Carolina but several talented roasters have broken out and found success across the state. Easily one of the best roasters in North Carolina is Charlotte's HEX. The minimalistic, stylish coffee roastery has an espresso bar in Good Beer Co., one of Charlotte's best bottle shops, as well as their headquarters in Charlotte's Camp North End. Swing by Good Beer Co. (which is under construction as of writing, but will soon be back to its beautiful glory) and order yourself a cortado while perusing the shelves.
Liked this article? Sign up for our newsletter to get the best craft beer writing on the web delivered straight to your inbox.