Mead is one of humanity's oldest boozy elixirs. For today's discerning drinker, mead is more than just a super-sweet wine alternative or a bit of dialogue that D&D players bandy about before going on a raid. In fact, take a quick peek at the Untappd Best Breweries in America list and you'll see quite a few craft meaderies.
Although, to be fair, there are a lot of excellent sweet meads out there and many meaderies play into the whole Viking vibe, going so far as to sell goblets made from horns. Still, mead has a fervent following in today's craft beverage environment.
What is Mead?
At its most basic, mead is honey mixed with water and yeast. It can be sweet, semi-sweet, or sour like a Warhead. Thin out unpasteurized honey with enough water and it will naturally start turning to mead. It's that easy!
Honey on its own, though, doesn't have the nutrients to support a vigorous fermentation. So it either needs additional nutrient, or fruity/herby/beer-y adjuncts to give the yeast enough to nosh on to reach the brewer's desired profile. And each of those adjuncts goes on to make a subcategory. Add fruit and it's a melomel. Apples or cider make a cyser. Grapes garner a pyment. Herbs result a metheglin. And, a mead-beer concoction creates a braggot. But just as an IPA, a stout, or a Kolsch are all beer, all these are still mead.
The Best Craft Mead in the US
The point being there is way more to the wide world of mead than the cloying, assertive honey wines you typically find in supermarket chains. And that's why we've gathered a few of our favorite meaderies serving up innovative approaches to one of the world's oldest beverages.
Heidrun Meadery
Point Reyes, CA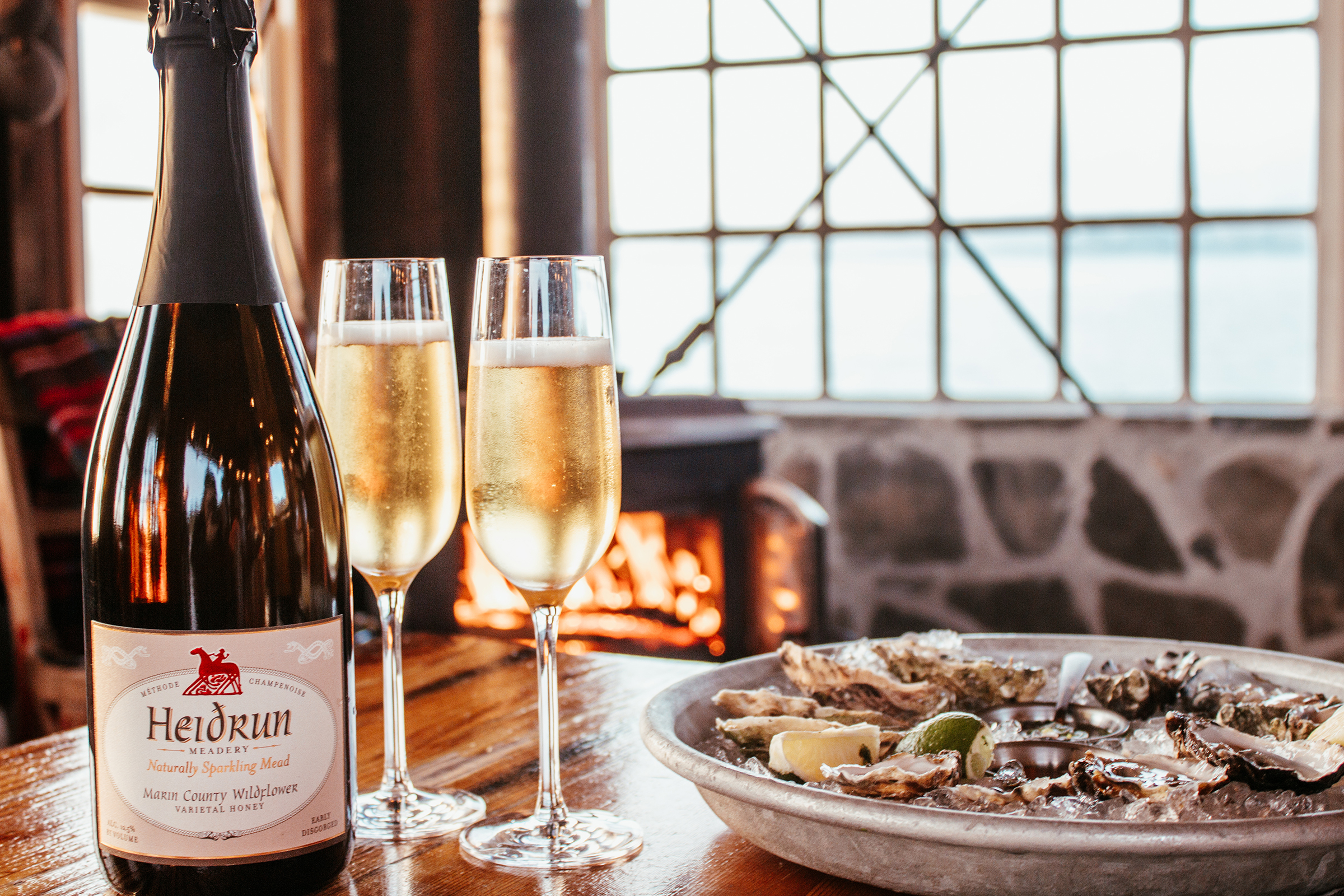 Gordon Hull was a geologist-turned-beer brewer in Humboldt County when he started experimenting with meads for fun. The result was a career-change to brewing champagne-style meads from the best honeys he can source from around the world. The effervescence is pronounced, with lighter honeys like the Orange Blossom resulting in super sweet sips that are great for pairing with cheese. While his darker varieties like the Carrot Blossom are so perfectly funky fresh that he describes it as a "saison on steroids."
Brothers Drake Meadery
Columbus, OH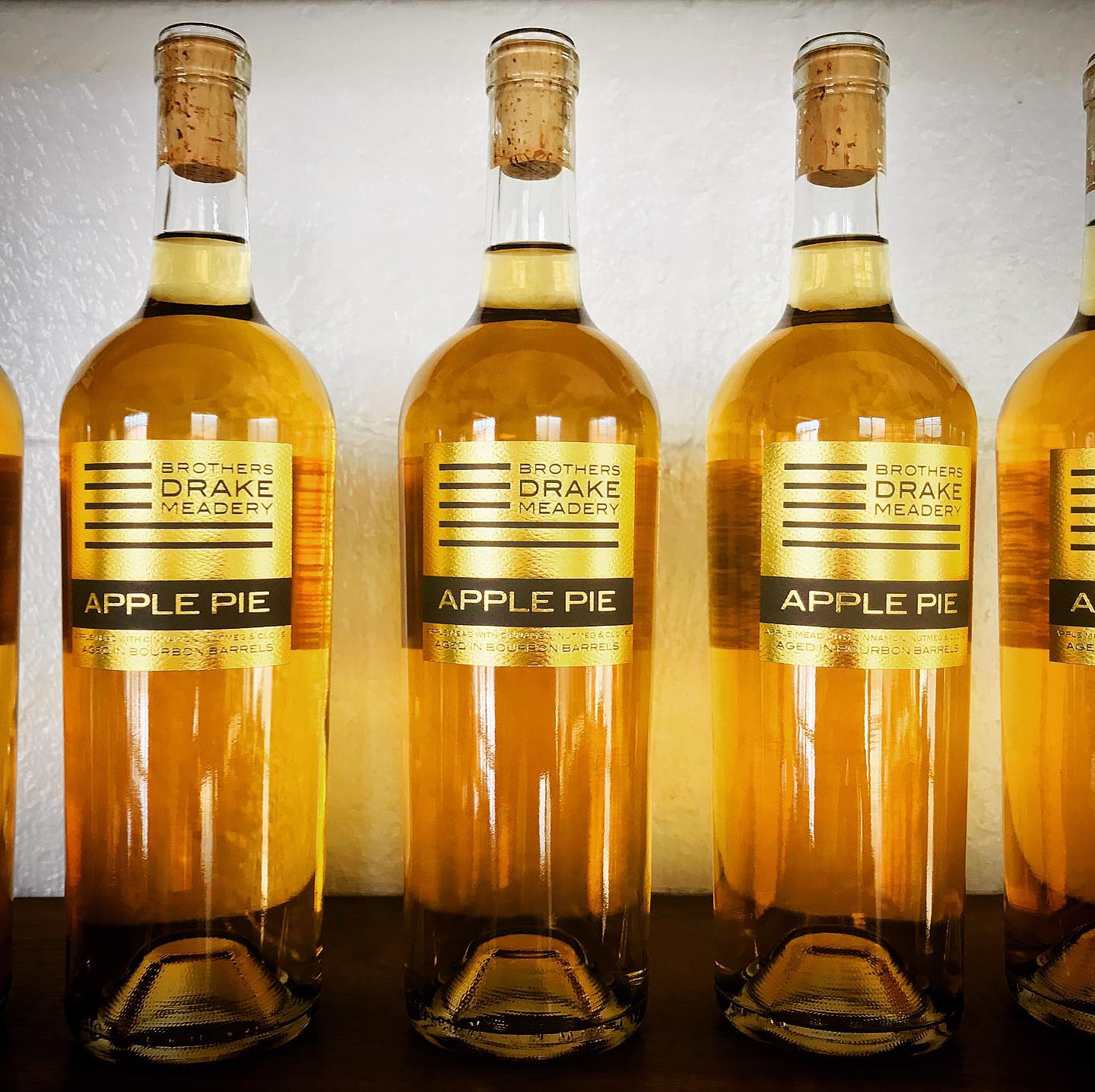 When Brothers Drake opened in 2007, there were about 40 meaderies in the entirety of these United States. The Drake brothers themselves, Eric and Woody, had brewed mead for many years prior to opening their shop. That dedication and experience shows through in every shining bottle. Their honey wines are all brewed to just about 13% ABV and feature a translucent hue of some golden shade reminiscent of a sunset. The star attraction here is the 2020 bourbon barrel-aged Apple Pie mead. The honey and apples are all local to Ohio and the barrels are courtesy of Middle West Spirits. It's a match made in heaven.
Groennfell Meadery
St. Albans, VT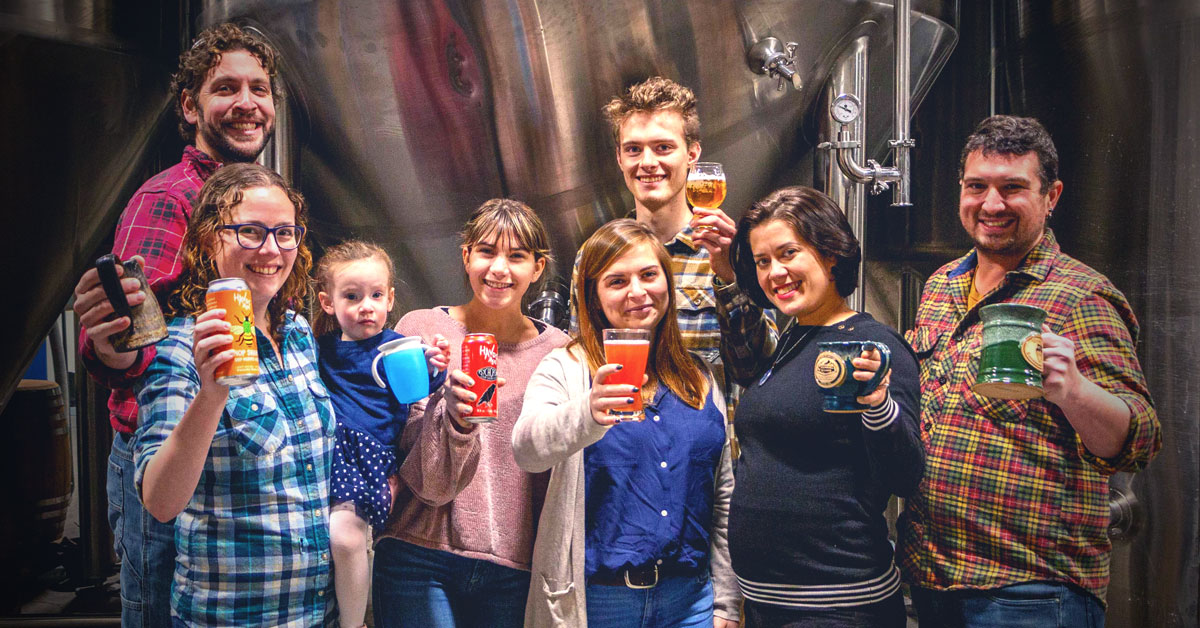 Arising from the misty pasts of snowy tundra, plucked from the very ghosts of Viking berserkers, the recipes at Groennfell celebrate the meads that Scandinavians brewed for centuries. The brewers here stick firmly to these boundaries and source ingredients that conform, as closely as possible, to whatever was available to the original brewers of these formulae. Groennfell is a woman-owned and -operated business with a sister meadery, Havoc, specializing in bold, experimental brews that blend American craft beer sensibilities with mead profiles such as with their perennial favorite, Hop Swarm.
Nani Moon Meadery
Kapa'a, HI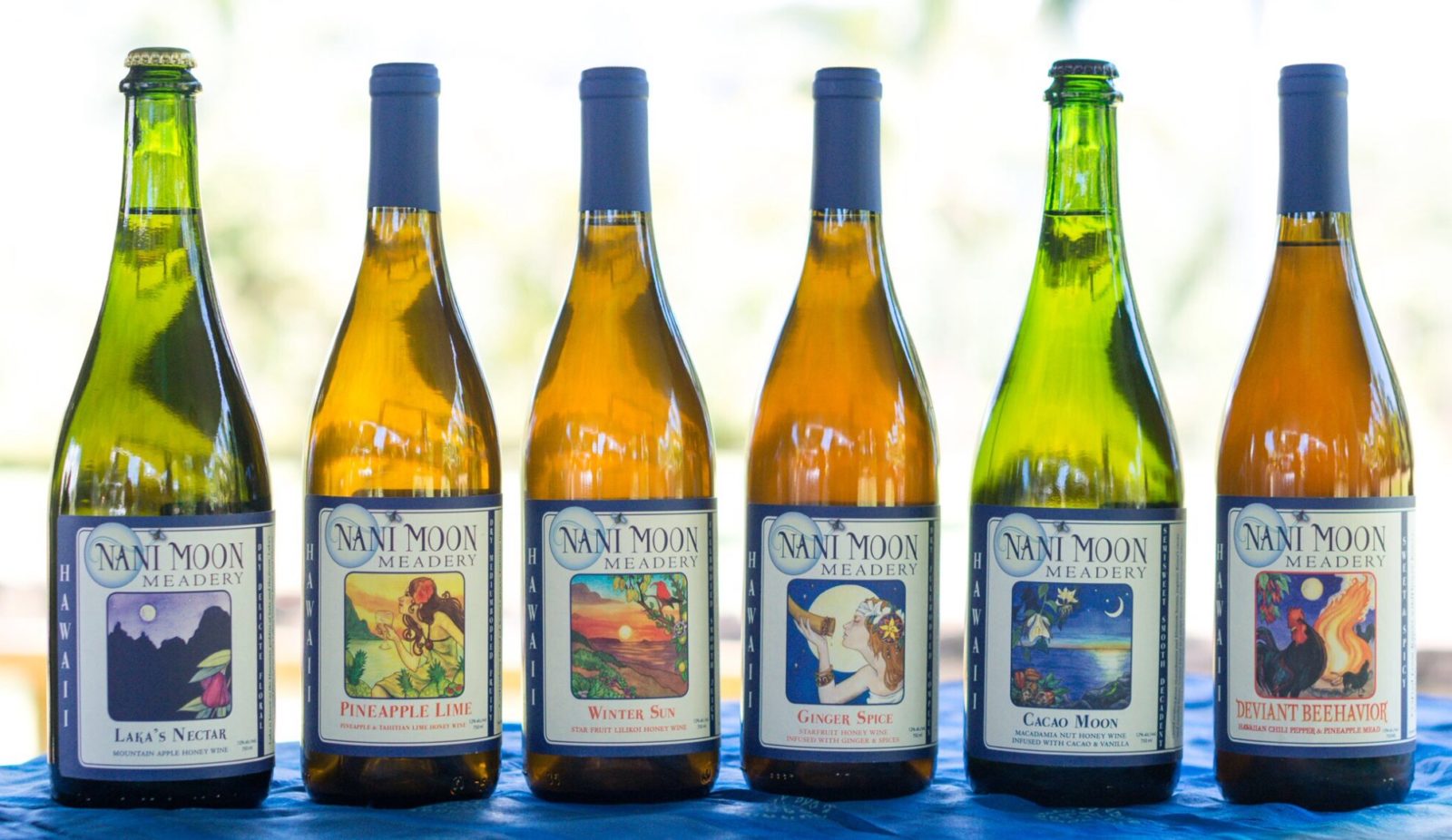 Nestled smack in the center of the thoroughfare connecting the touristy beaches on the southern side of Kauai with the slightly less touristy jungles of the northern side, Nani Moon brings the bounty of the Pacific into each glass. Nani Moon is big on adjuncts. In fact, most of their labels feature big flavor from fruits and spices sourced, appropriately, from Kauai and the other Hawaiian Islands. Deviant Beehavior packs a semi-savory heat with the addition of local chili peppers while their Lilikoi Lemongrass Seasonal is a journey in search of balance while its sweet and sour notes play a symphony across the palate.
Four Fires Meadery
Maumee, OH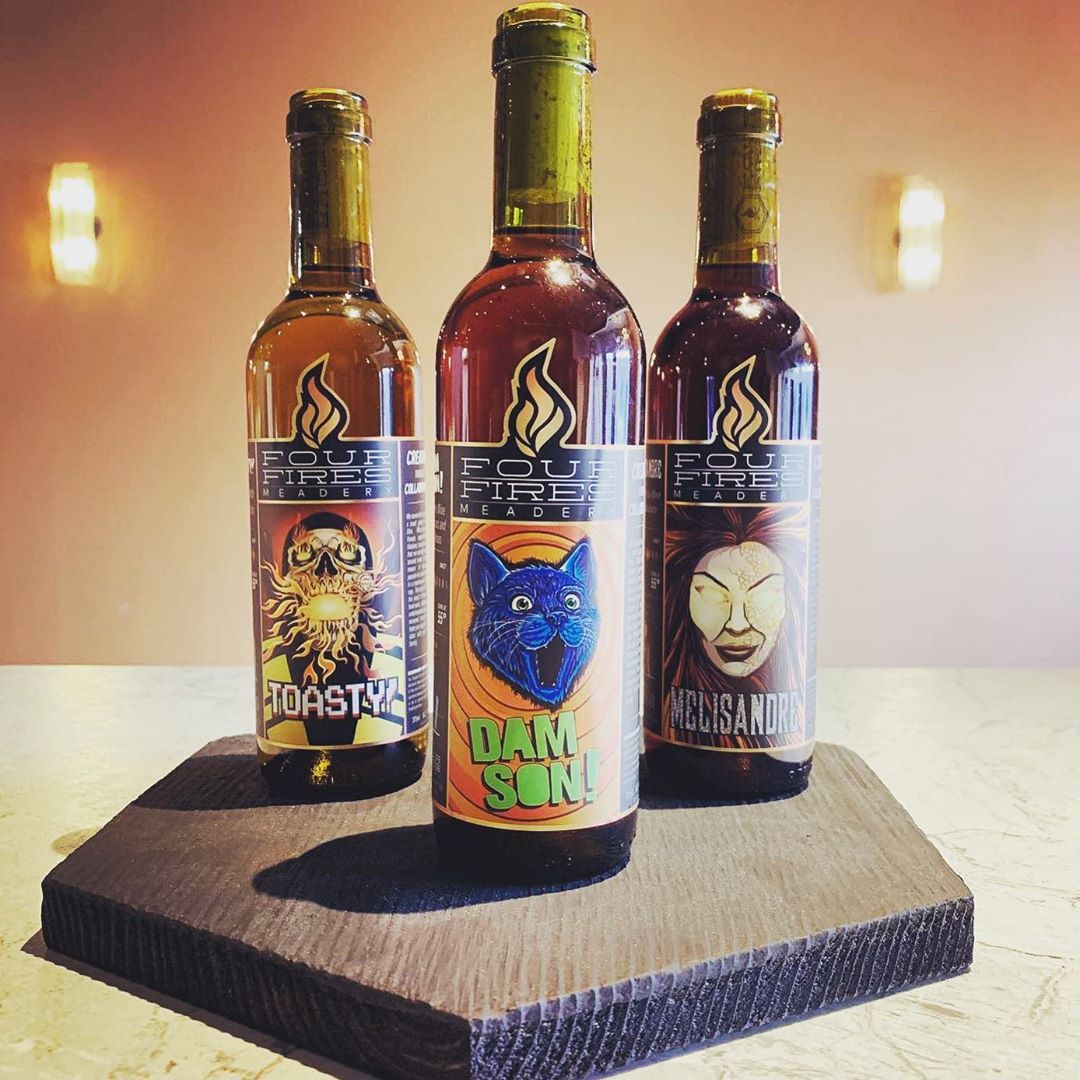 The fine folk at Four Fires have turned fruity melomels into an artform. Refreshing. Full-flavor. Their selection of carbonated meads are low-ABV and pack a punch of stone fruit and berry notes. Beer lovers looking for an introduction into mead should consider their dank and mango-rific option, Don't Bro Me If You Don't Know Me. And, if you're in the mood for a still beverage, look to the Banana French Toasty for something that goes with breakfast, lunch, or dinner.
Meridian Hive
Austin, TX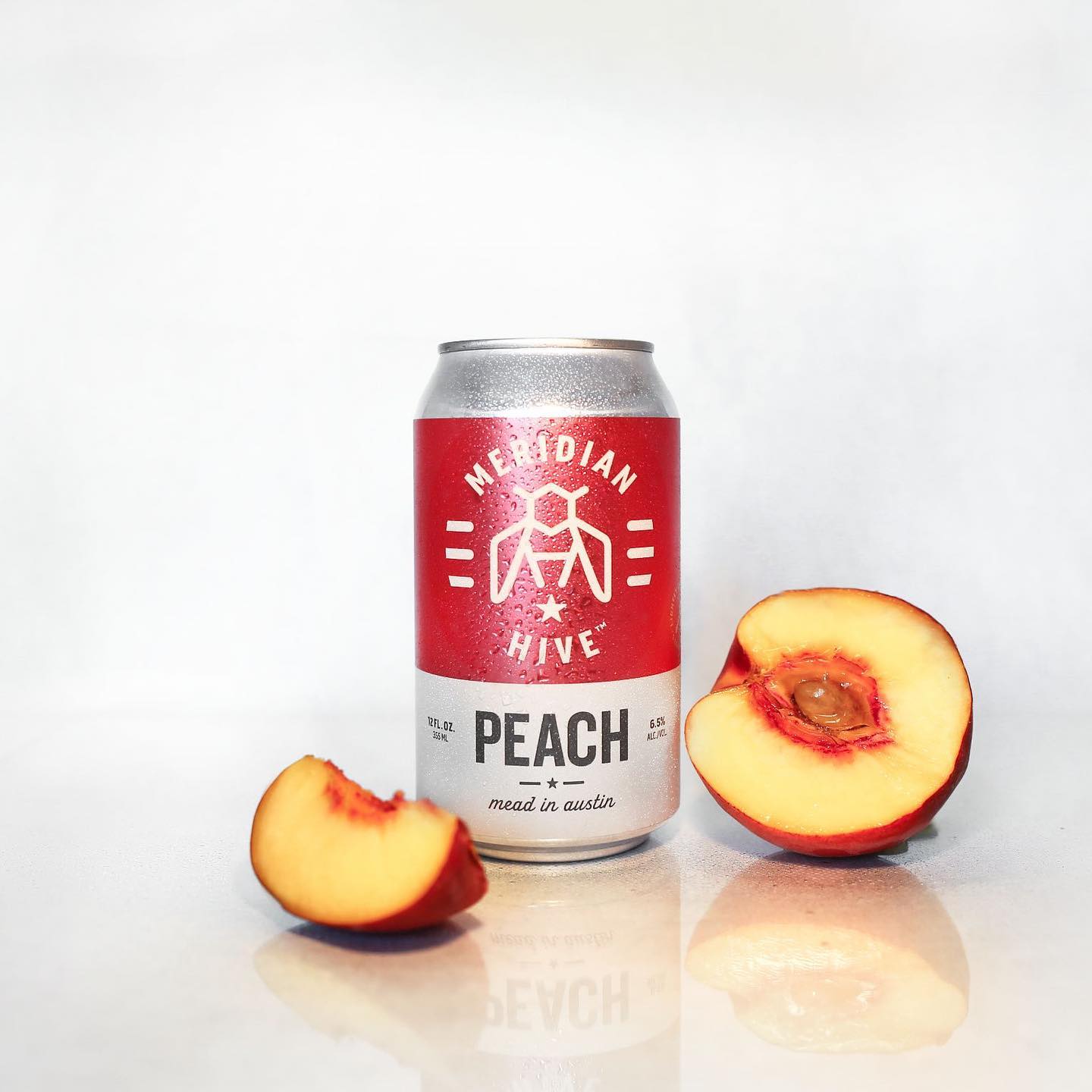 The team behind Meridian Hive endeavors to bring mead to a place that's unexplored yet familiar. Meridian zigs where other meaderies zag by focusing on the additives, treating their orange blossom honey as a base to zhoosh up with adjuncts. Thereby, they explore how a singular honey can be impacted by other pronounced flavors. There's Honey, a traditional and slightly carbonated mead, but the local favorites are their staple labels Blackberry, Peach, and Lemon.
Schramm's Mead
Ferndale, MI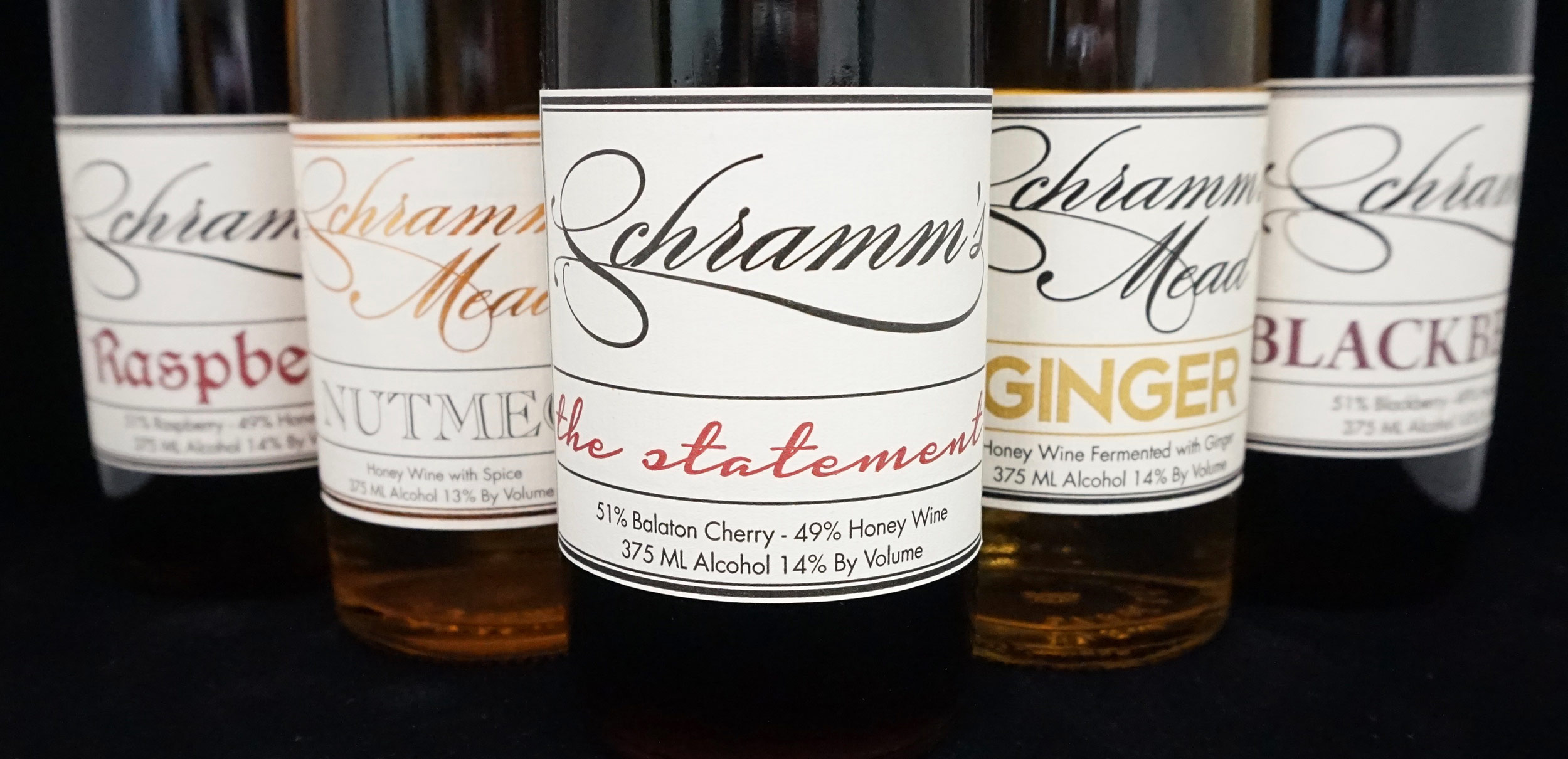 One of the top-rated breweries on Untappd, Schramm's is as classic as a meadery can get. In fact, the meadery has earned quite the following among craft beer fans, with bottles highly coveted among those in the know. Many of the flavors are exactly what is expected from honey-wine––black currant, cranberry, ginger, apple, with a heaping helping of spices along for the ride. The result is a balanced bottle that'll steal the show at your next dinner party.
Pips Meadery
Beach Park, IL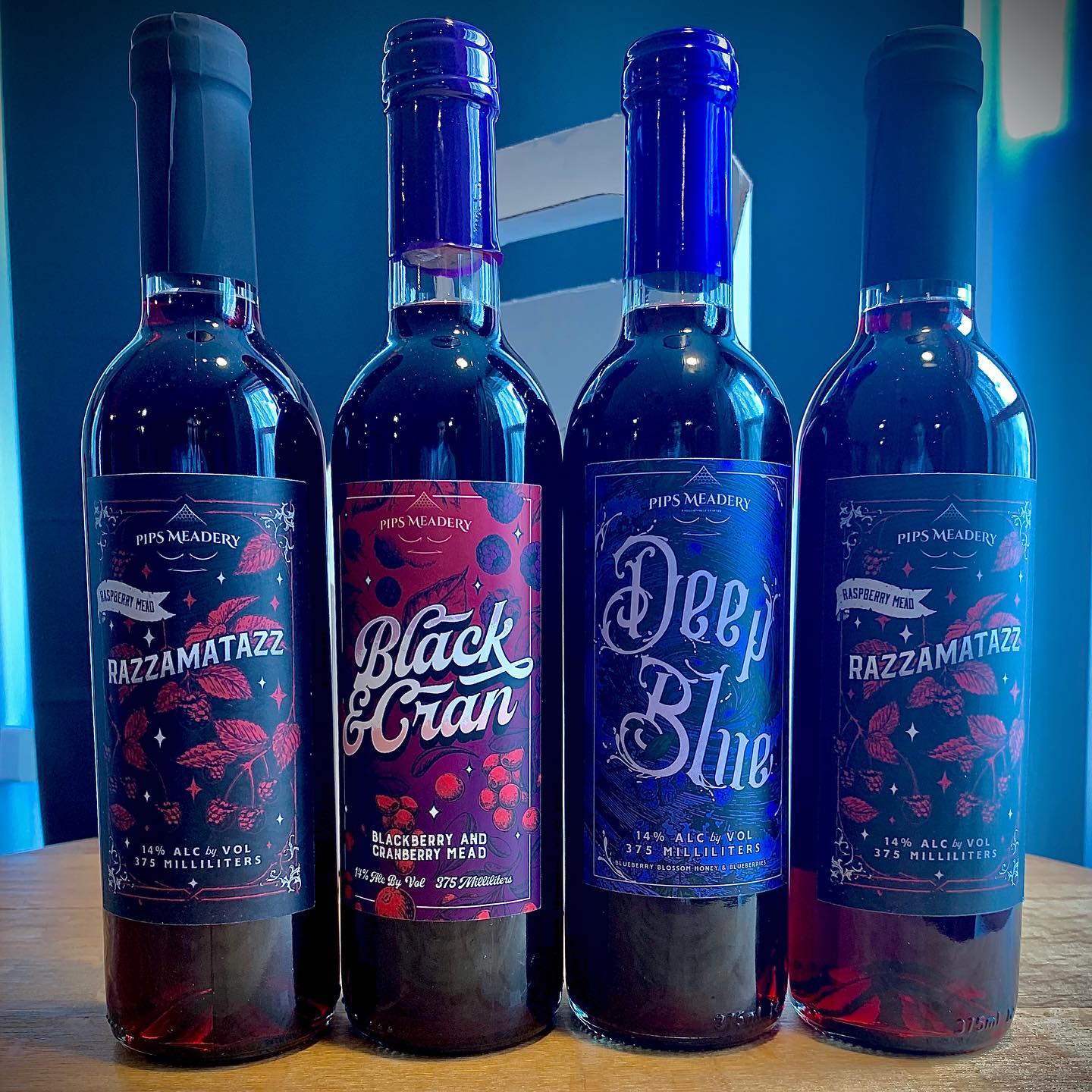 And Pips is, in fact, the top-rated brewery on Untappd. Pips is a family-owned institution that celebrates craft, bold flavors, and the grit to stick it out together no matter what. Orange blossom honey shines throughout many of their playful labels. Their Black Currant Pancake is spot on, somehow bottling the richness of a fat stack of sticky pancakes, while barrel-aging and additions like vanilla make regular appearances that surprise and delight.
Garagiste Meadery
Tampa, FL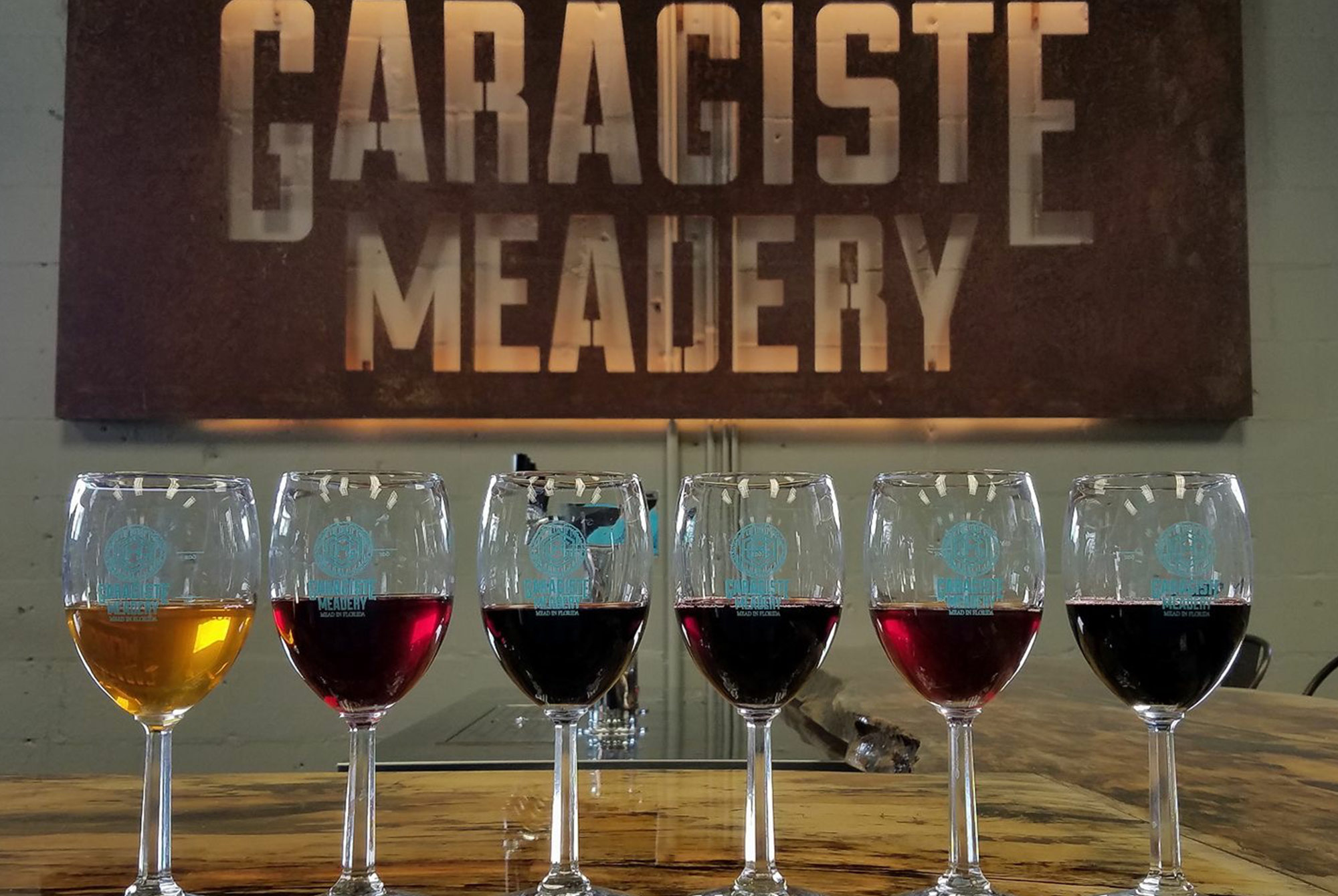 Boasting the title of "largest publicly funded meadery in history" (and while we didn't know that was a contest being held, props to them for winning), Garagiste is all about carving your own path. Everything they make is taken to the furthest, craziest end imaginable. Take, for example, their Cilice De-Lux melomel. A base of local honey is enlivened with red currants, raspberries, and cherries. Then, it's blasted with a thick maraschino glaze from imported Luxardo cherries and finished on Bourbon staves that impart a rich undercurrent of molasses and caramel. Life at Garagiste is lived wildly. And the craft mead is made with lots of forethought and a hint of abandon.
Superstition Meadery
Prescott, AZ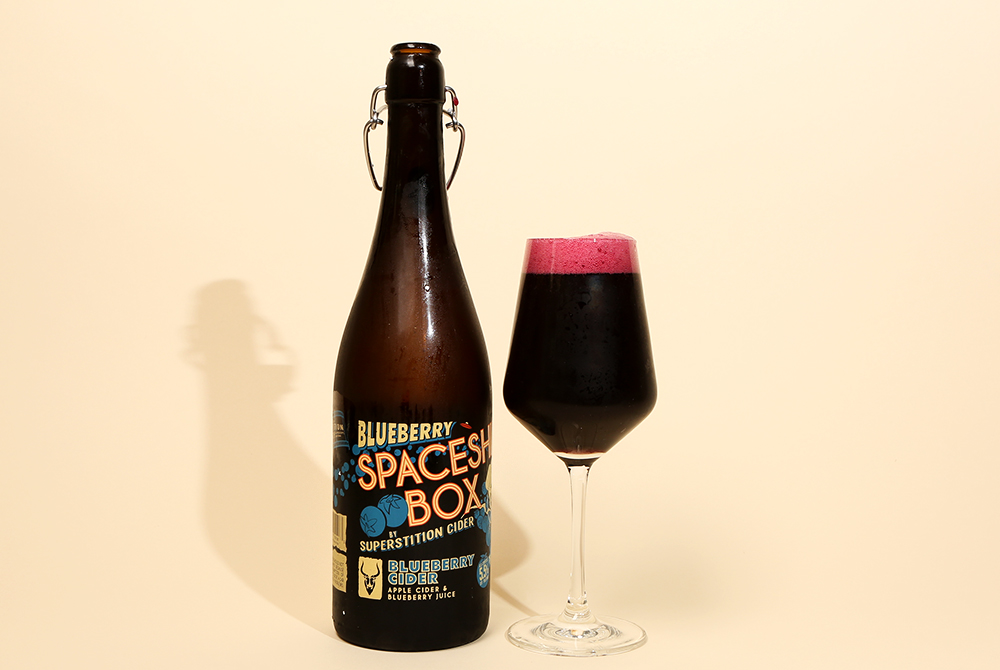 Local honey and juices. California pinot grigio grapes. Pie cherries from a farm stand in western Colorado. Tequilla barrels. Saison yeast. The folks at Superstition get it. Mead can be made from anything. It just shouldn't ever be boring. There's plenty to love and try here, especially with shipping to 80% of the U.S. The team touts their products as fit for everything from backyard get-togethers to Michelin starred restaurants, and it's hard to disagree.
Liked this article? Sign up for our newsletter to get the best craft beer writing on the web delivered straight to your inbox.