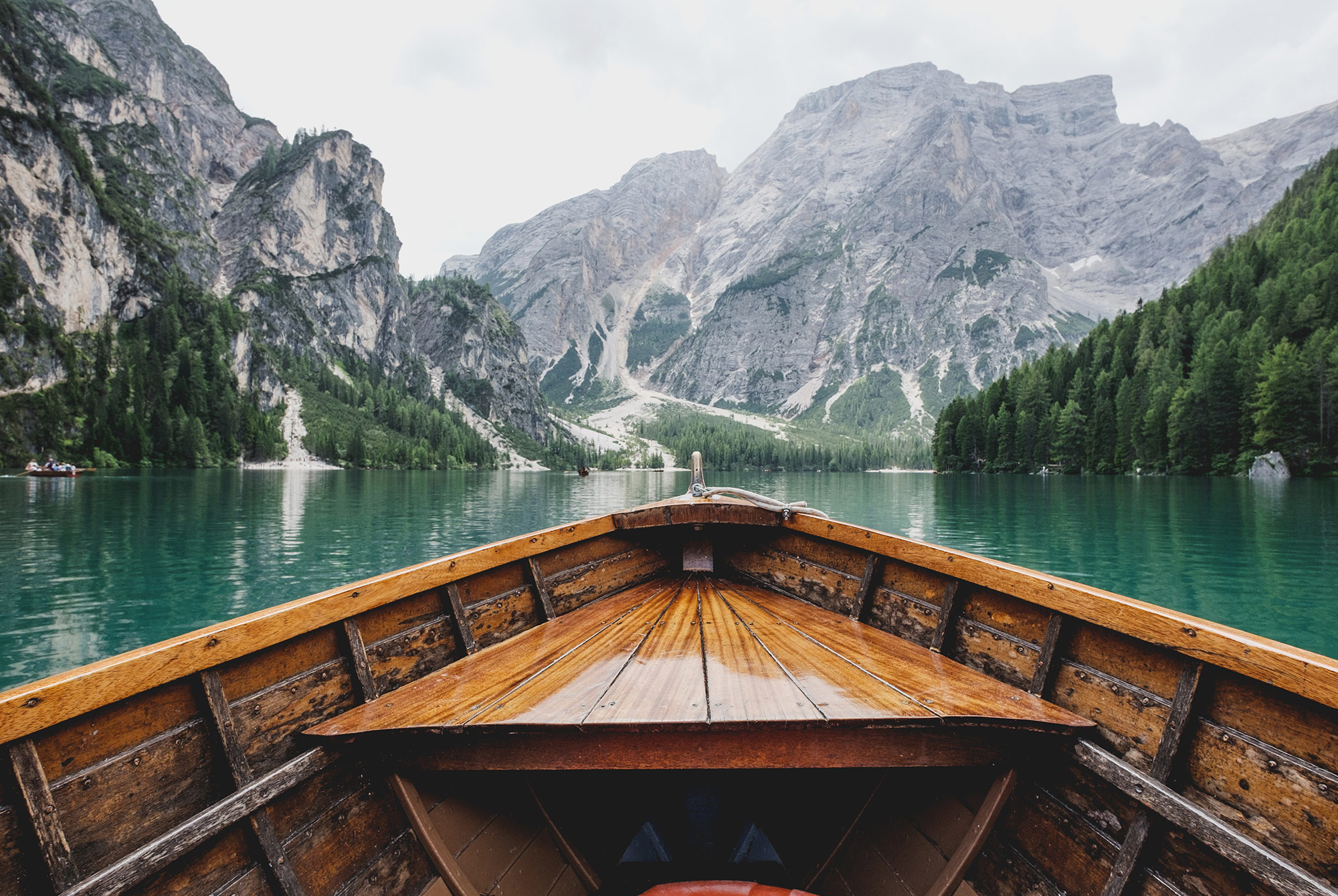 For a while, my go-to Father's Day gift was making my dad breakfast and taking an afternoon canoe trip. It was simple and inexpensive, but still special. I'd always recommend a shared trip or meal as a gift for Father's Day, but if you're looking to fuel your dad's love of beer, you might want to throw in a nice bottle from Allagash or Suarez Family–if you're lucky.
We picked out a few gifts that can add to any adventure with your dad, from enjoying a breakfast with a new record spinning on the turntable to trying to brew a juicy Double IPA in the kitchen.
For the Homebrewing Dad
Box Brew Kits 1 Gallon Homebrew Kit
The 1 Gallon homebrew kit from Box Brew Kits is perfect for someone just starting out with homebrewing. The kit comes with a 1-gallon glass carboy, four tasters, a three-piece airlock, rubber stopper, racking cane, and recipe book for some inspiration and tips on your brew day. If you want to get brewing right when your kit comes in, you can add an ingredient kit for an extra $20 that comes with your grain, hops, and yeast.
Homebrew World: Discover the Secrets of the World's Leading Homebrewers
Josh M. Bernstein's new book is full of homebrew tips, recipes, and stories from some of the best homebrewers in the world. Read up on the equipment and hopping techniques of these elite brewers.
Smart Weigh Pocket-Sized Digital Scale
Every homebrewer needs a reliable digital scale. Whether you're using dry yeast, or need to know the weight of hop additions during the boil, the Smart Weigh scale will give you an accurate measurement of your ingredients.
For the Adventurous Dad
GrowlerWerks uKeg 128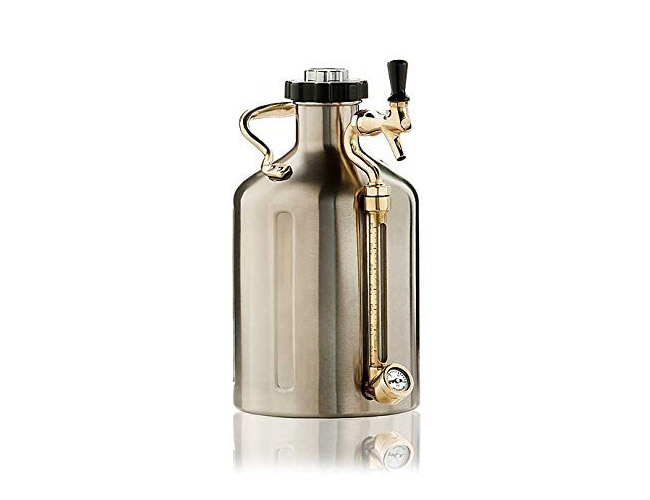 If you want to bring fresh beer with you on your next camping trip with dad, you'll need the uKeg. Fill it up at your favorite brewery before hitting the trail and know that you'll be able to keep 128 ounces of beer fresh and carbonated for up to 2 weeks.
Nemo Galaxi 2P + Footprint Tent
The lightweight tent from Nemo Equipment is built for campers of all experiences. So whether you and your dad live in the great outdoors or are just looking for a weekend escape, the Galaxi tent is a great buy.
Alps Mountaineering King Kong Chair
Lounge in style at your campsite with the Alps King Kong Chair. Bring this on your next RV trip or leave it in your backyard for ultimate comfort.
For the Backyard BBQ Dad
The PK Grill & Smoker
The PK Charcoal Grill and Smoker combo is an affordable and reliable backyard grill. Plus, this lightweight, cast aluminum grill is portable so dad can bring it on his next adventure.
Orca Classic 26-Quart Cooler
Orca's colorful 26-quart cooler is a necessary addition to any BBQ. This rugged cooler will hold 24 cans or 18 bottles and will keep beer cold for up to 200 hours, setting the record for the world's longest backyard cookout.
Trek Light Packable Hammock
This durable and comfortable hammock from Trek Light is a perfect addition to any backyard party. Tie up your hammock between two trees for ultimate relaxation.
For the Bottle Share Dad
Grovemade Brass Key Ring Bottle Opener
The most functional and elegant keychain opener we've seen, the Key Ring is made from a block of solid brass. It's small enough to fit into your pocket or, if you prefer, slip quickly on and off your belt loop. Get your dad this bottle opener to impress at his next bottle share.
Juicy Brews WestFest Teku and Taster Set
If you're going to split a bottle with your dad, you'll need a couple tasters. This set includes a teku and two tasters all designed for Hop Culture's Juicy Brews WestFest. Your beer will look extra juicy in this glassware.
Kouboo Wine Bottle Basket
Break out the lambics! If you're going to be pouring a bottle conditioned beer, you'll want to pour it using a basket. The Kouboo basket is intended for pouring wine but your Belgian bottles will fit perfectly.
For the Chef Dad
The Beer Pantry: Cooking at the Intersection of Craft Beer and Great Food
This is a must-have for any beer-loving chefs. Adam Dulye and Michael Harlan Turkell's book pairs delicious recipes with outstanding beers.
Barebones 12" Cast Iron Set
A dutch oven and skillet are two of the most essential cookware items. This cast iron set from Barebones is stylish, ergonomic, and pre-seasoned so you can start cooking immediately.
The Good Thing Coffee & Vinyl Subscription
What better way to wake up than with a delicious cup of coffee and a groovy record? Each month, subscribers will receive a handpicked 12" record and a 12 oz. bag of fresh beans from Tandem Roasters, one of our favorite roasteries in the country. Your dad's mornings just got a whole lot better.