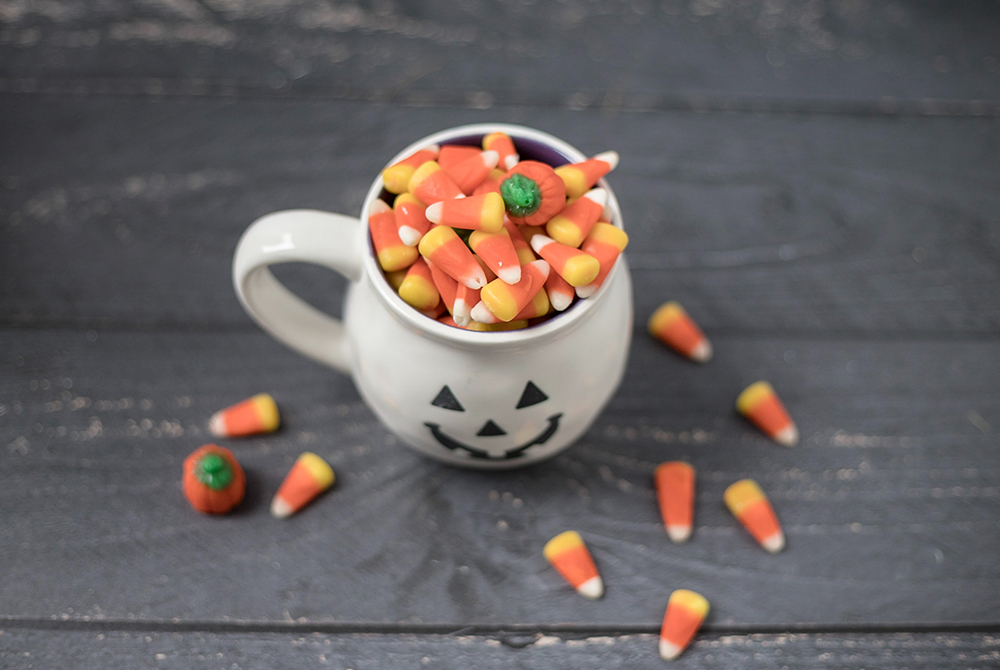 Halloween: a season of spooks and scares and, most importantly, CANDY. From sour delicacies like Sour Patch Kids to classic chocolate treats like Peppermint Patties, there are so many different options to devour. As a spooky season necessity, candy of all types can easily be paired with your favorite craft beer.
We have six classic Halloween candies to share, each matched with its boozy buddy. We have a few Twix up our sleeve with this one.
Kit Kat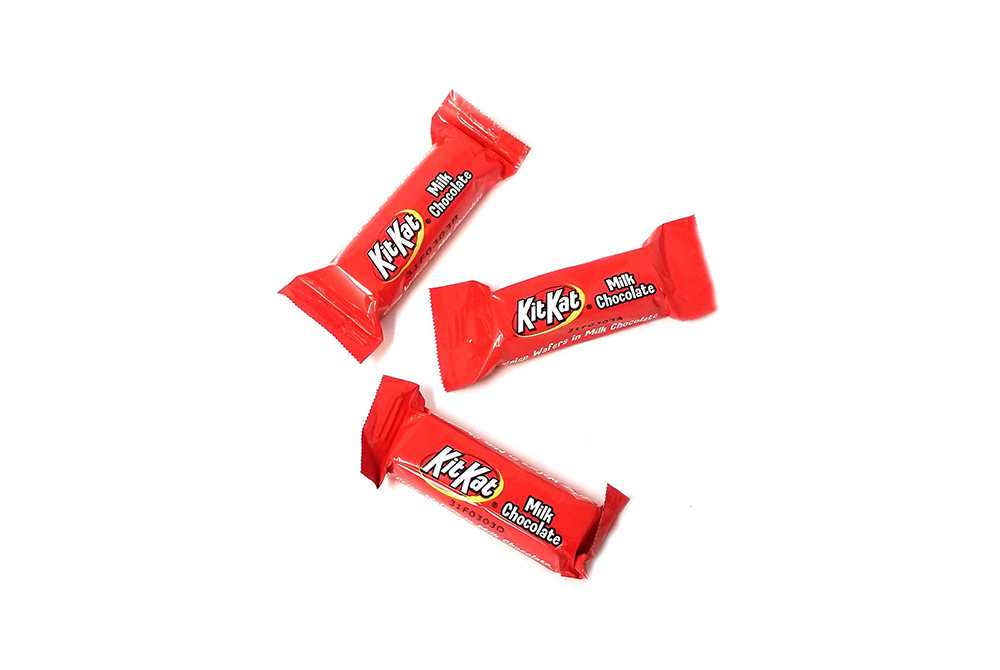 The supreme Halloween candy: the Kit Kat (there may be a little bias here). Every Halloween after trick or treating, every Kit Kat was counted and not to be stolen from my mom or dad. With many unique ways to eat a Kit Kat (yes, there are articles with the different ways to eat them), the magical layered chocolate wafer is a classic Halloween candy to indulge in.
Best Beer Pairing: The signature part of a Kit Kat has to be that crispy, crunchy, biscuit wafer cookie. Break me off a piece…right? So, to complement this specific component we are going to go with a traditional Belgian wheat ale like an Allagash White. The bready base and slight hint of orange peel from this equally classic beer smoothly cuts through the milk chocolate and crunchy crisp of a KitKat
Get the Beer
Break Me Off a Piece
Reese's Peanut Butter Cups
A dream combination: peanut butter and chocolate. The saltiness of the peanut butter in a Reese's cup perfectly compliments the milk chocolate. So, whether it's slightly frozen or packed into a s'mores, I am an avid Reese's lover.
Best Beer Pairing: We could go the traditional route and tell you to pair the world's most delicious, classic combination of chocolate and peanut butter with an equally rich, indulgent peanut butter porter or stout, but as we all know this year has been anything but traditional. Go crazy, it's Halloween and pair this treat with a trick. Like the childhood sandwich in a bottle, Superstition's Peanut Butter Jelly Crime is full-bodied and slightly acidic, giving you a perfect counterpoint to Reese's milk chocolate madness.
Get the Mead
There's No Wrong Way to Eat a Reeses
Candy Corn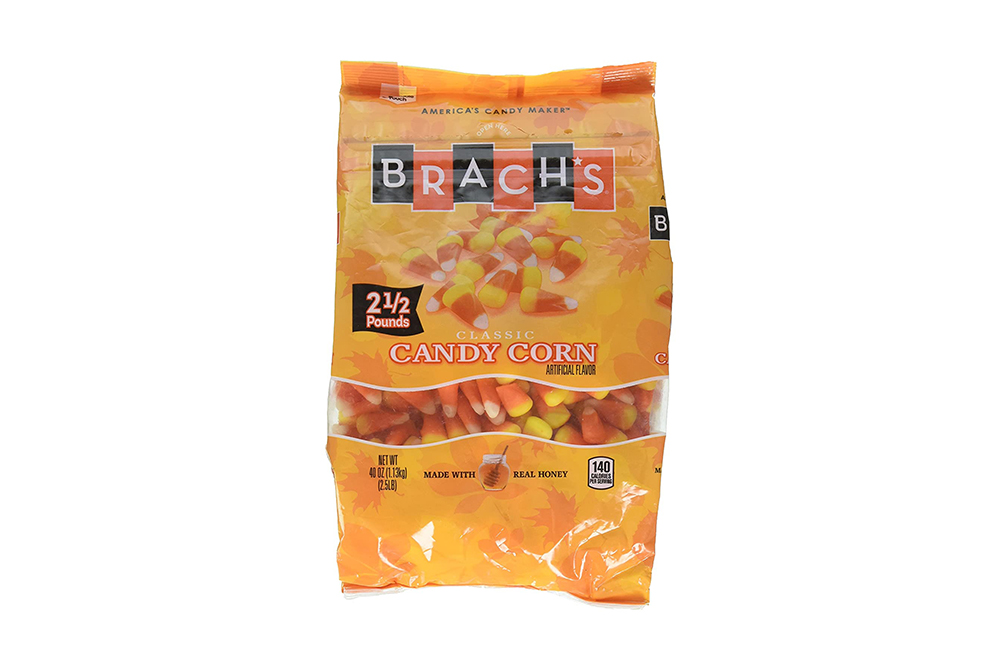 A classic (if perhaps controversial) Halloween confection, Candy Corn is a little magical and slightly too sweet in your mouth. Yet, we somehow always eat candy corn fistfuls at a time. So, celebrate the true Halloween spirit with a bag of candy corn.
Best Beer Pairing: Something so abrasively sweet needs a beer with a strong malt backbone to tame these wild sugary multi-colored triangles. We suggest a Festbier, Märzen, or Oktoberfest which has the malty strength to stand up to Candy Corn. One of our favorites of the season has been Grimm's Festooning. A combination of German Vienna and Munich II malts, Festooning features warm notes of honey, caramel, and fresh-baked bread.
Get the Beer
Get the Candy Corn
Skittles
While I have personally been traumatized by Skittles (never try to stick as many in your mouth as you can, it's a terrible idea), it remains a popular choice among candy lovers. Plus, with so many different flavors from orange to grape, Skittles allow you to truly experience and taste the rainbow.
Best Beer Pairing: As colorful as Skittles, Almanac's Sournova are a series of barrel-aged sours made with tons and tons of fruit – kind of like a bag of Skittles, but with real fruit. The Raspberry version is aged on real raspberries and whole vanilla for a super bright, puckeringly-tart treat.
Get the Beer
Taste the Rainbow
Twix
Left or right Twix? I personally have a strong preference for the right Twix. Growing up, my second favorite candy was always a twix. The caramel, chocolate, and cracker crunch all harmoniously fit together.
Best Beer Pairing: The big chocolate and creamy notes of an Oatmeal Stout pairs perfectly with a chocolatey, caramel cookie-like Twix. For the ultimate treat give The Bruery's Bakery Oatmeal Cookie Stout a bite. Decadence on decadence. Hey, it's Halloween so treat yourself.
Get the Beer
Left Side or Right Side?
Smarties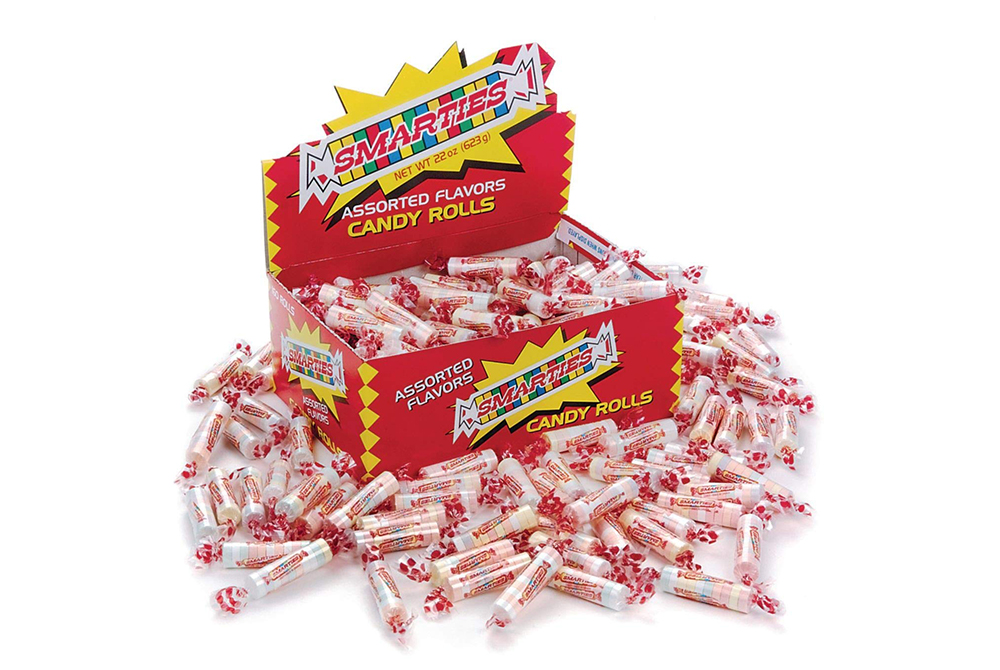 Eating Smarties has always made me feel significantly smarter than before, maybe it's the name, maybe it's the taste, but there's something special about them. And, throw in a beer with a roll of Smarties, you'll be the smartest person at your upcoming Halloween bash.
Best Beer Pairing: This pairing seems too easy, but a soft sour definitely makes the best complement to Smarties. Upland's Petal to the Kettle is full of rose, hibiscus, and strawberry for a slightly tart, but not overly acidic partner to this candy.
Unless otherwise noted, all of the products featured on Hop Culture are independently chosen by our editorial team. However, Hop Culture may earn a commission from purchases made through affiliate links on the site.
Liked this article? Sign up for our newsletter to get the best craft beer writing on the web delivered straight to your inbox.,