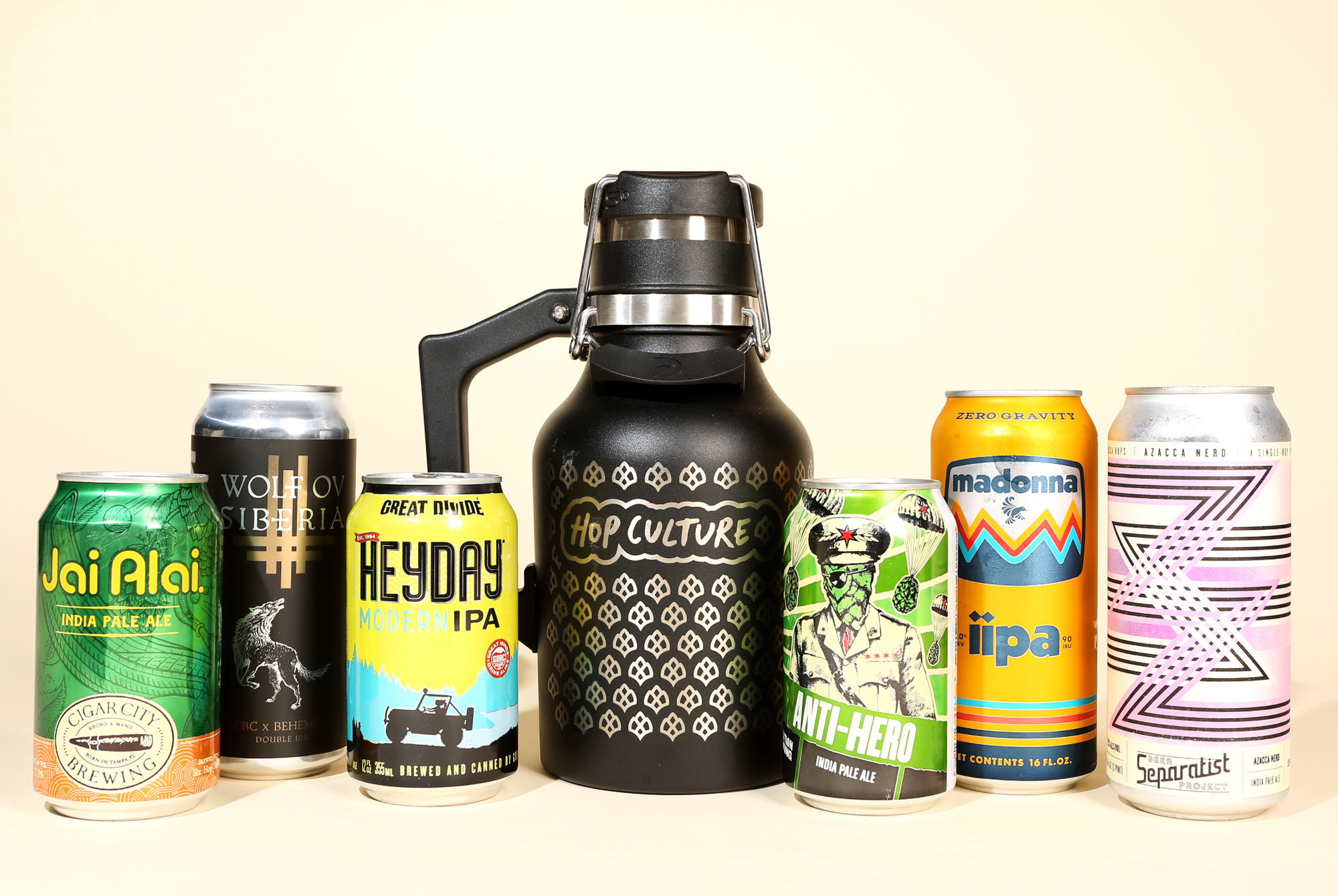 Photography by John A. Paradiso
Editor's Note:
This is a paid, sponsored article presented by our friends at DrinkTanks.
Lately, the only viable way to enjoy a fresh IPA is out of a 16 oz. can, likely released within a very brief window directly from the brewery. We're all for sipping on juicy IPAs straight out of the can, but it's hard to beat a fresh draft pour. If you're looking for peak freshness in your hazy beer, an air-tight growler is the way to go. Most breweries have their own glass growlers available for purchase, but we recommend going for a sleeker option like DrinkTanks' insulated growlers.
And who better to share your fresh hoppy beer with than your dad on Father's Day. Give the gift of fresh hops to pops and split a delicious beer Sunday afternoon. Need some pairing recommendations? We've got you covered here. Need some beer recommendations? We can do that too. Check below for our picks for seven of the best IPAs to share from a growler on Father's Day.
DrinkTanks 32 oz. Growler: $49.95
Madonna
Zero Gravity Craft Brewery — Burlington, VT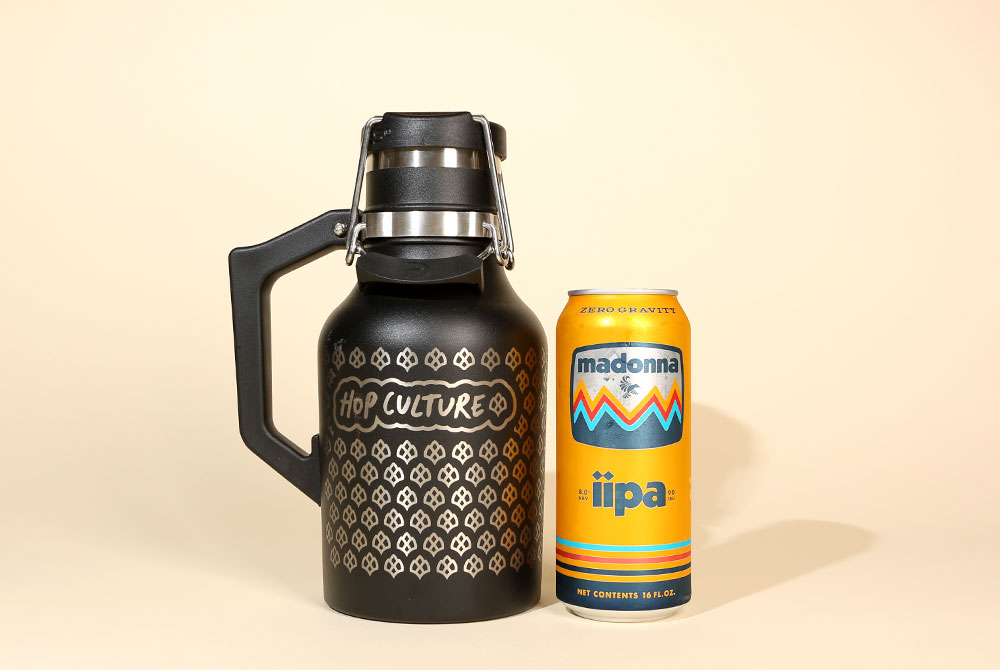 Double IPA– Zero Gravity's Green State Lager is a perennial favorite among the Hop Culture staff, but, if you're seeking something hoppy, go for Madonna. A fresh, lovely double IPA, Madonna brings with it ripe, tropical fruit notes with a soft, smooth body. Fill up a growler and hit the trail with dad this weekend.
Jai Alai
Cigar City Brewing Co. — Tampa, FL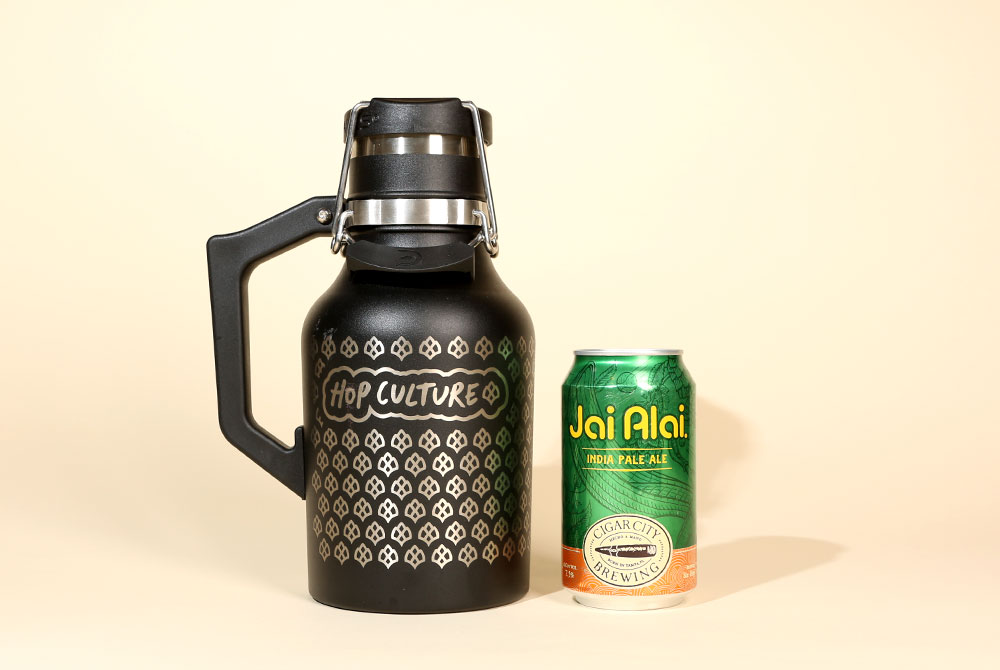 IPA– If there were ever a front yard beer, this would be it. Jai Alai from Tampa's Cigar City is a robust IPA with citrus and sweet malt flavors. Sit on the porch with your dad and split a growler of fresh Jai Alai. For peak enjoyment, grill up a few burgers or split some tacos.
Wolf Ov Siberia
Kings County Brewers Collective — Brooklyn, NY
Double IPA– This is a beer for all the metal dads out there. Kings County Brewers Collective (KCBC) is perhaps best known for their delightful, comic book-inspired can art. Wolf Ov Siberia embraces a sleeker, more hardcore vibe. The beer itself is excellent. A healthy balance of hazy IPA juiciness meets a touch of West Coast pine. Enjoy out of a freshly filled growler with a Behemoth record spinning.
Anti-Hero
Revolution Brewing Co. — Chicago, IL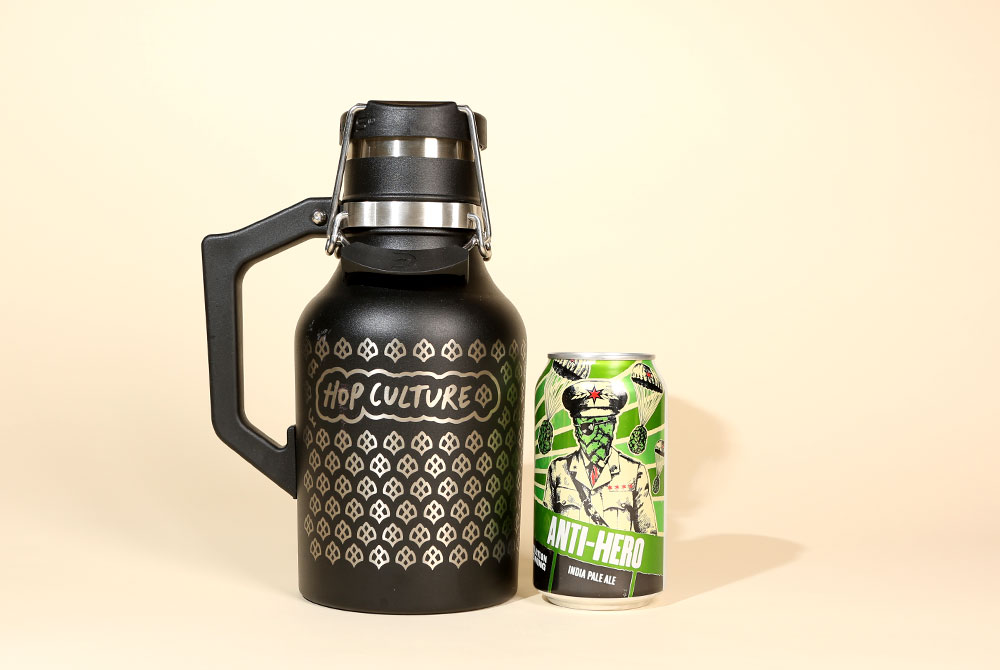 IPA– Anti-Hero is a classic beer from one of America's classic breweries. Revolution's flagship IPA is simple in the best ways. A pre-New England IPA, Anti-Hero is clear and crisp with floral aromas and refreshingly bitter flavors. This is for the classic dads so fill up your growler and enjoy at your backyard BBQ.
Azacca Nerd
Separatist Beer Project — Easton, PA
Hazy IPA– And this is for the new school dads. Azacca Nerd is a delicious hazy IPA from Separatist Beer Project. The beer is overflowing with lush mango and melon flavors and has a gentle, pillowy texture. Fill up a growler for maximum freshness and share generously.
Editor's Note: Separatist will only fill the brewery's own growlers.
Heyday Modern IPA
Great Divide Brewing Co. — Denver, CO
IPA– Great Divide's "modern IPA" was a response to the exceedingly bitter West Coast style IPAs. Heyday retains a slight bitter finish but subs in flavorful citrus and berry notes on the first sip. It's not a complicated beer but is sure to please. Bring a growler to the beach, the lake, or wherever you happen to be celebrating Father's Day.
Citra-Galaxy
Sideward Brewing Co. — Orlando, FL
Double NE IPA– Sideward is one of the newest breweries making waves in Florida. The Orlando-based brewery has excelled with hazy IPAs and crisp, crushable lagers. Citra-Galaxy is a straightforward, phenomenal double New England IPA. The beer features two aromatic, flavorful hops that shine with bright citrus on the nose and in the taste. If you're in the area, head over and top off your growler soon–this one won't last for long.
Liked this article? Sign up for our newsletter to get the best craft beer writing on the web delivered straight to your inbox.