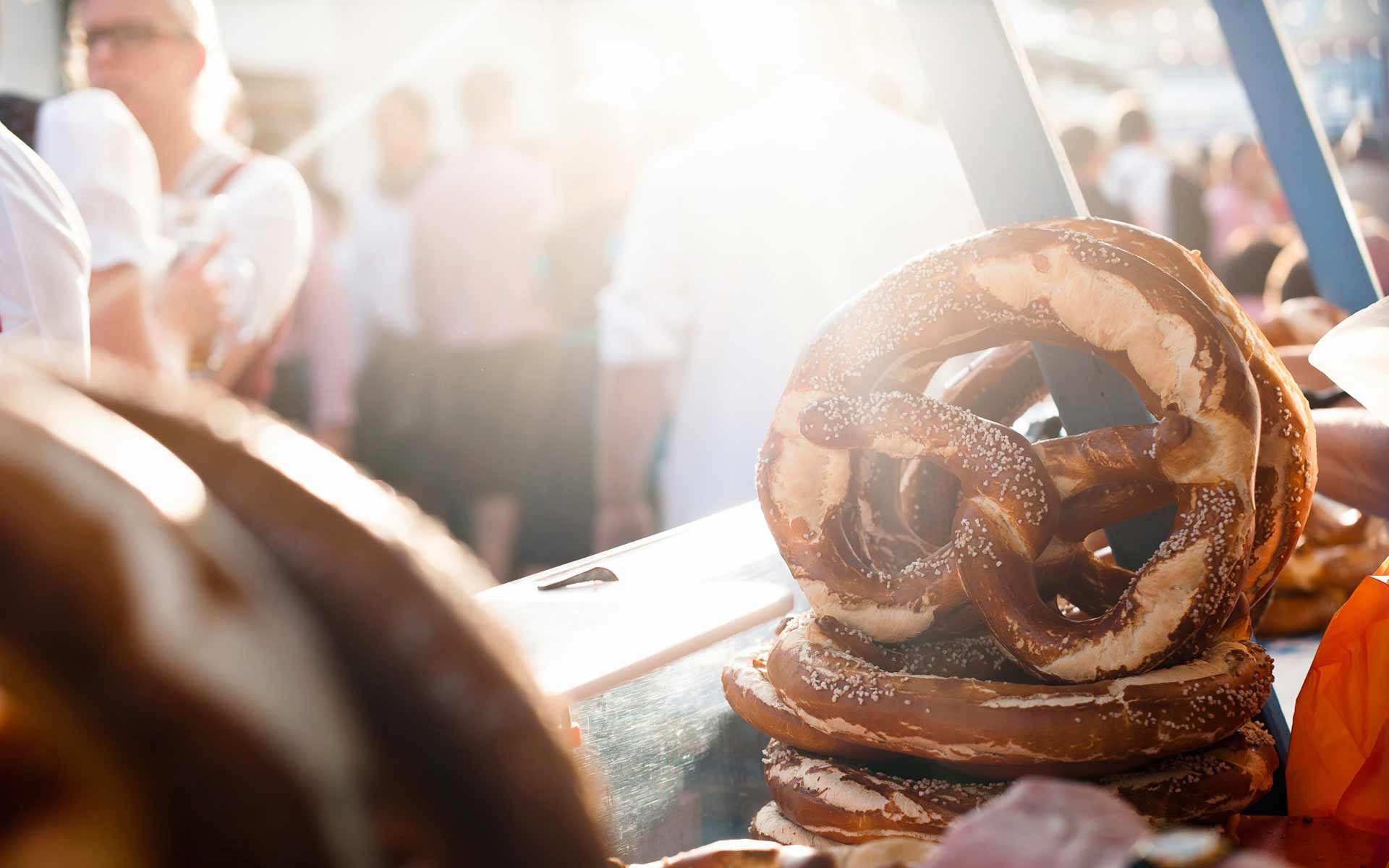 Ah, autumn. The kids return to school, weekends fill up with football, and the leaves begin to change colors and fall. 'Tis a sacred but solemn time as we close up shop on another summer, and pack away shorts and sandals in favor of flannels, jeans, and that favorite pair of long socks.
With a change of clothes comes a change in liquid diet. Our fridge of beer needs to satisfy that middle ground between the light, quaffable styles of summer and the robustness of winter stouts and barleywines. Lucky for us, there's a style for that. The Germans mastered it, and now more and more American breweries are trying their hand at replication.
Another term for Oktoberfest is Märzen, which is both a beer style and the event (and "March" in German). So, for the sake of clarity, I'm going to use the word "Märzen" throughout when referring to the beer, and Oktoberfest when referring to the event held in Munich each September. A Märzen is defined by it's mild hop profile; it's rich in toasted malts, full-bodied with a strong caramel color. The ABV ranges somewhere between 5-6 percent, on average.
Märzen beers were historically brewed in the late-winter/early-spring to ferment over summer and be served during the fall harvest. The style proved especially handy as an instrument of celebration during festivities surrounding the 1810 marriage of Crown Prince Ludwig (later King Ludwig I) and Princess Therese of Saxony-Hildburghausen. The city of Munich came to celebrate these nuptials annually, and dubbed the grounds Theresienwiese, or "Theresa's Fields." The land is still known affectionately and colloquially as "Weis'n."
As time went on, the yearly event became known as Oktoberfest. There were horse races and an Agricultural Show to showcase Bavarian agriculture. (The horse race no longer exists but the show still runs every three years.) Carousels and swings dotted the festival, as did steins of beer, appropriately. What's a party without drinks? Eventually, small beer stands sprang up around the fairgrounds. In 1896, these stands were replaced by tents, which have become the focal point of the event. Somewhere along the line someone realized Munich's weather was much more mild in September, than March, and the event moved to September, where it now rests.
If you can't make it to Munich, there are still plenty of beer options from home that mirror (at least in taste) that voyage over the pond. Grab a Bavarian-style pretzel and some schnitzel; put on your lederhosen and grab your trusty stein off the shelf (proper glassware, we're not heathens). Download an album of German Oompah music. Time to get day drunk on a fall afternoon.
The Classics
Weihenstephaner Festbier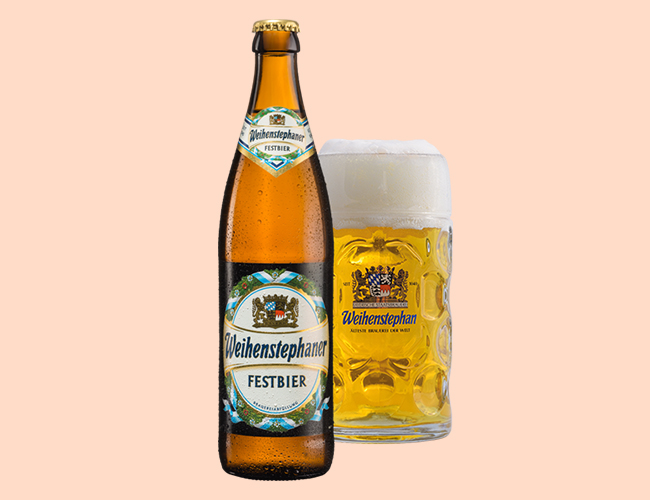 ABV: 5.8 percent
Classic, clean finish. Like it's German brethren, this Festbier is more golden than amber. Good cracker character in the malt. Nothing too clever; Just a straight up well-made beer (as Weihenstephaner is wont to make).
Hacker-Pschorr Original Oktoberfest Amber Märzen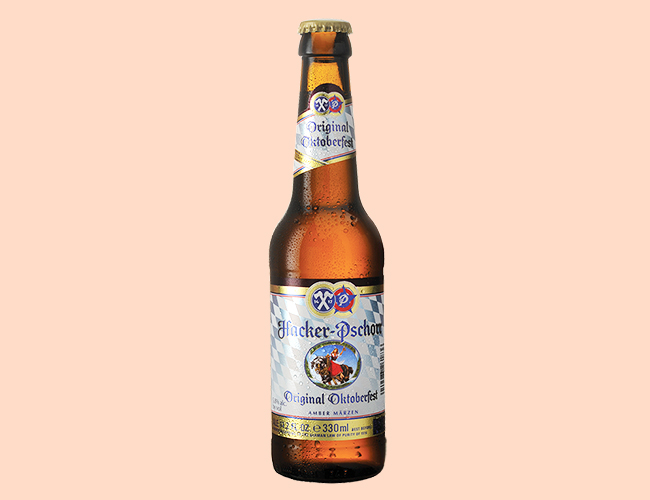 ABV: 5.8 percent
A lot of people call this the best. And it's pretty great. It deviates a little from tradition and is a bit amber in color. No bitterness and very soft on the palate. Worth finding.
Hofbrau Oktoberfestbier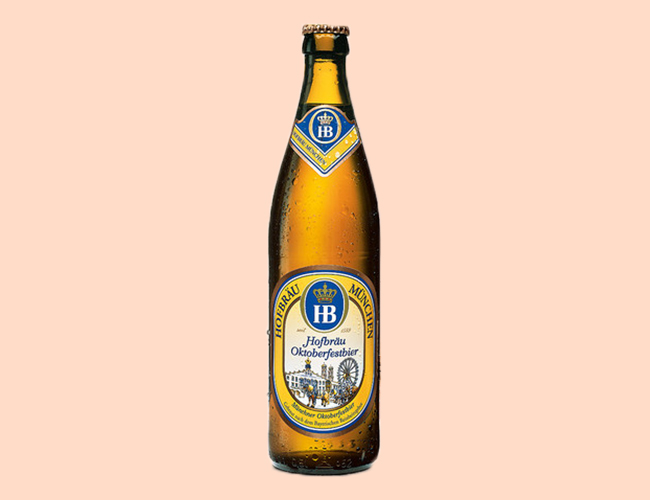 ABV: 6.3 percent
Munich's own Hofbrauhaus provides a very nice Märzen. It's a bit bigger than it's counterparts, but is quaffable in big quantities. Mild, earthy, and sweet, this beer sneaks up on you.
Paulaner Oktoberfest Bier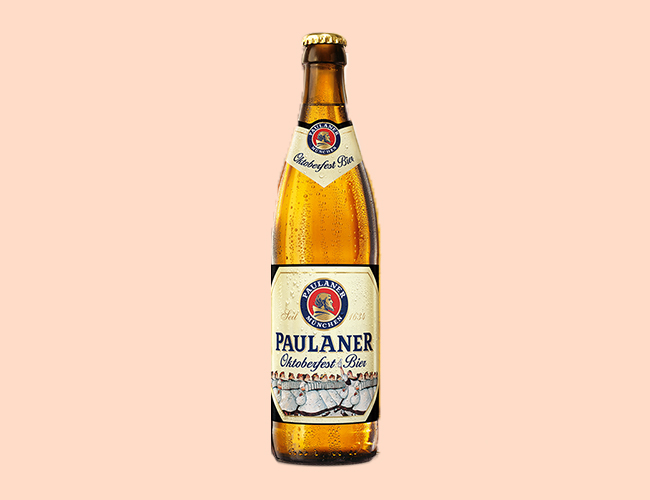 ABV: 5.8 percent
A staple at Oktoberfest since the event's inception, this is a classically-inspired version. Sweet breadiness shine in the body from the German malts, with a nice smooth finish.
Ayinger Oktober Fest-Märzen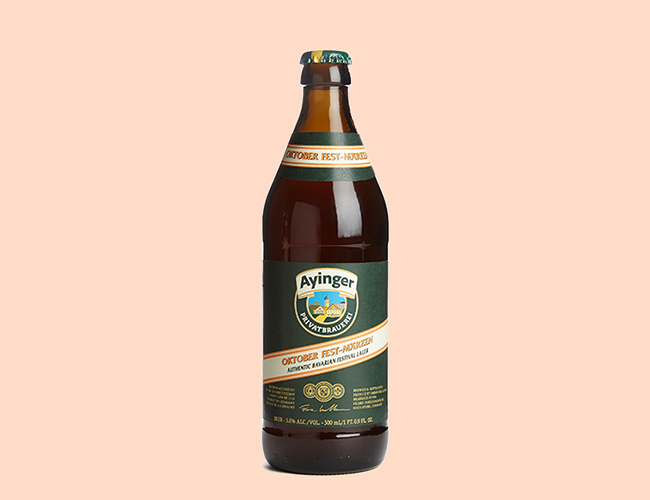 ABV: 5.8 percent
5.8 percent seemed to be the standard for Märzen. And this wonderful beer was the standard by which the Märzen should be judged. Sweet without being overly cloying, it's full bodied, but easy to drink. As the Munich mayor would proclaim upon tapping the first keg, "O'Zapft is!" And so am I.
Accessible American Versions
Boulevard Bob's 47 Oktoberfest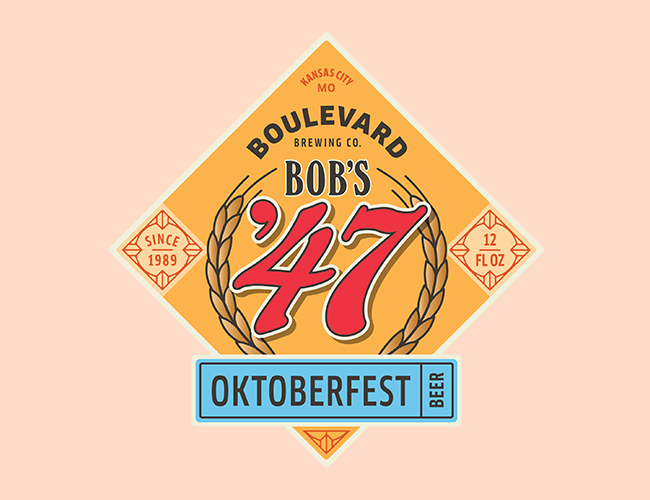 ABV: 5.8 percent
Of the American interpretations, Boulevard did the best at recreating the mouthfeel of a German Märzen. This was the lightest and most sessionable of the Americans.
Great Divide Hoss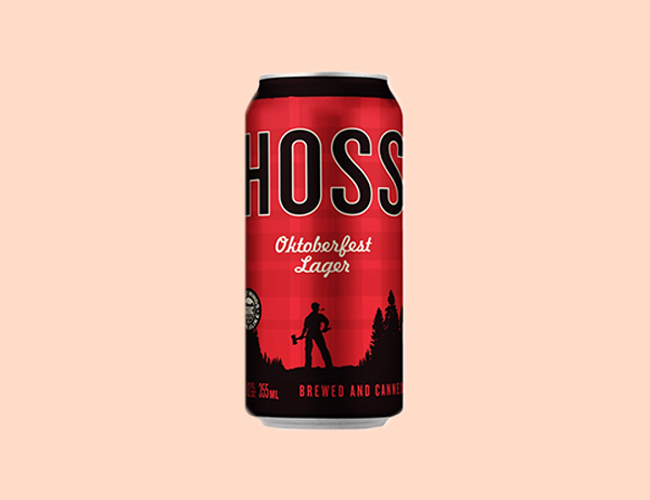 ABV: 6.2 percent
Great Divide's take on the Märzen is a little darker, emphasizing some dark fruits like cherries. It's got a brilliant crisp and dry finish, and maybe the most appropriate hue. It's got a dark amber color, hopefully meant to mimic the changing of the leaves during the fall season.
Left Hand Oktoberfest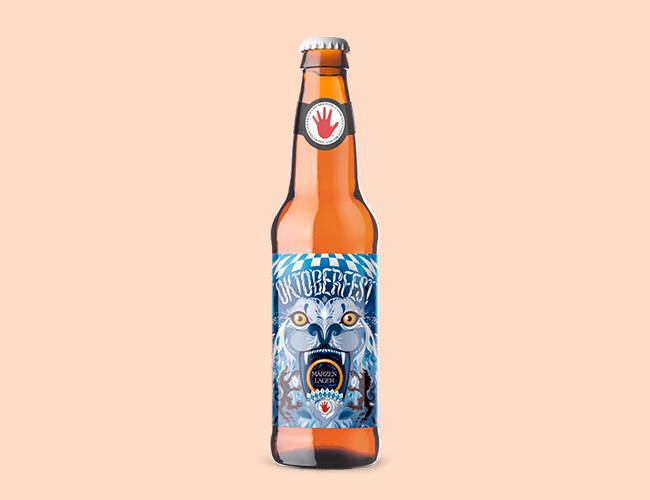 ABV: 6.6 percent
"This is good, but it's too big if I'm trying to drink all day long," says my friend Jon who assisted during the taste testing. It's a nice amber. Big on flavor and spices, but be wary. It's mightier than your average Märzen.
Great Lakes Oktoberfest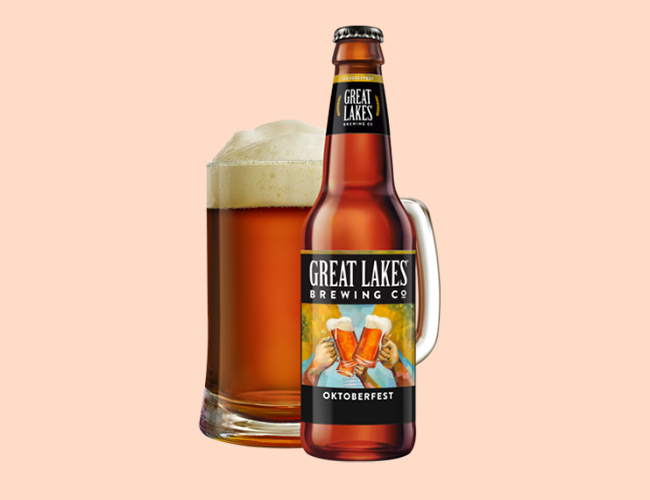 ABV: 6.2 percent
This beer, from a great brewery in a city known for it's German ancestry, is among the most acclaimed American Märzens. Need we say more?
Sierra Nevada Oktoberfest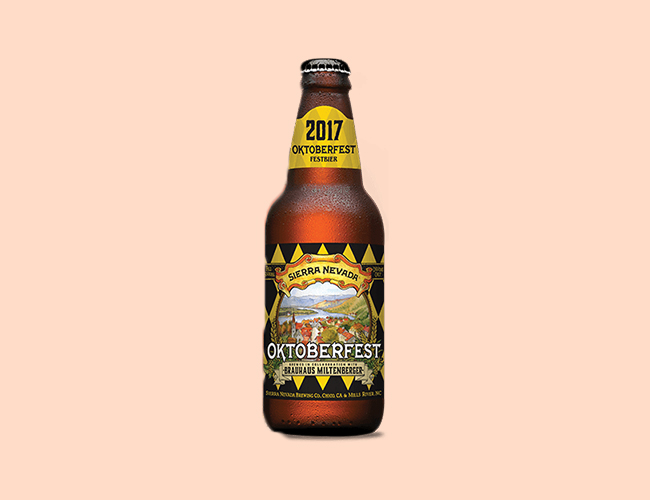 ABV: 6.1 percent
Each year, Sierra Nevada teams up with a German brewery for their annual Oktoberfest. In 2017, it was Brauhaus Miltenberger that teamed up to create a golden-hued festbier made with all German ingredients. Always one of the best.
Harder to find, but worth it
Jack's Abby Copper Legend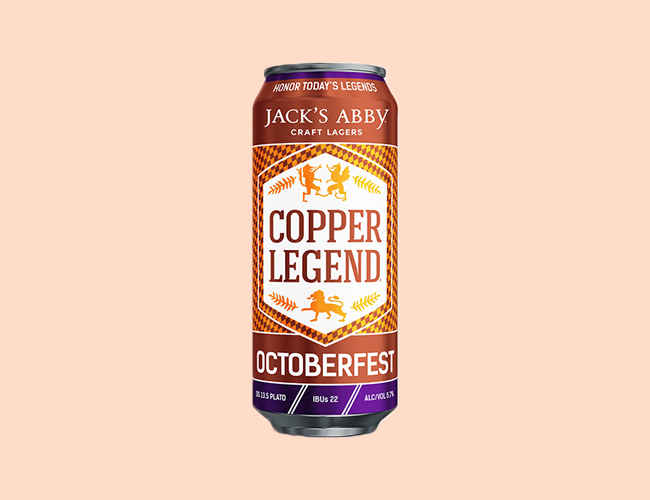 ABV: 5.7 percent
Jack's Abby brewmaster Jack Hendler takes pained measures to make sure his German styles measure up to their Bavarian counterparts. His methods pay off here. Light on carbonation, with hints of toasted malts. Any Märzen list without this beer is inadequate.
Two Roads Ok2berfest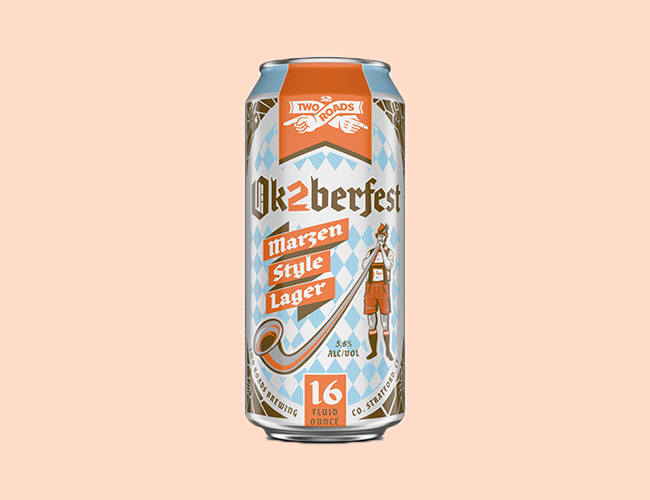 ABV: 5.8 percent
One thing about American beers is that they seem to showcase more body than the German beers. This one, in particular, is full-bodied. Tastes less like a lager than maybe any other beer on this list. That should be an interesting incentive as you make your way through the Märzen beers on your beer stores' shelf.
Revolution Oktoberfest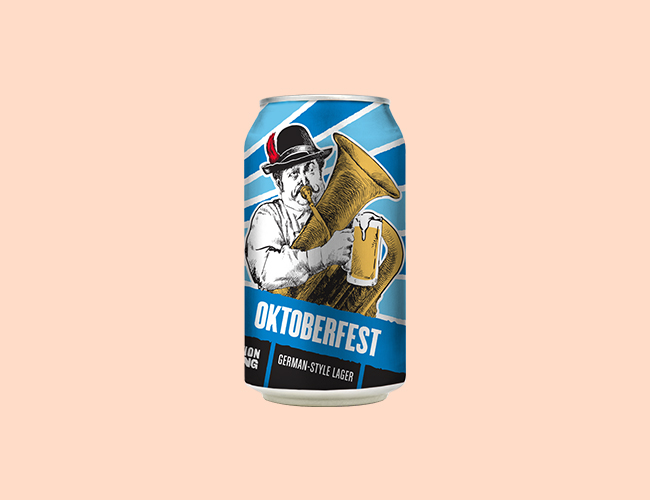 ABV: 5.7 percent
Revolution used 100 percent German malts to recreate the classic Märzen. Find in a six-pack, pour two into a stein. Repeat three times. This beer is fantastic.