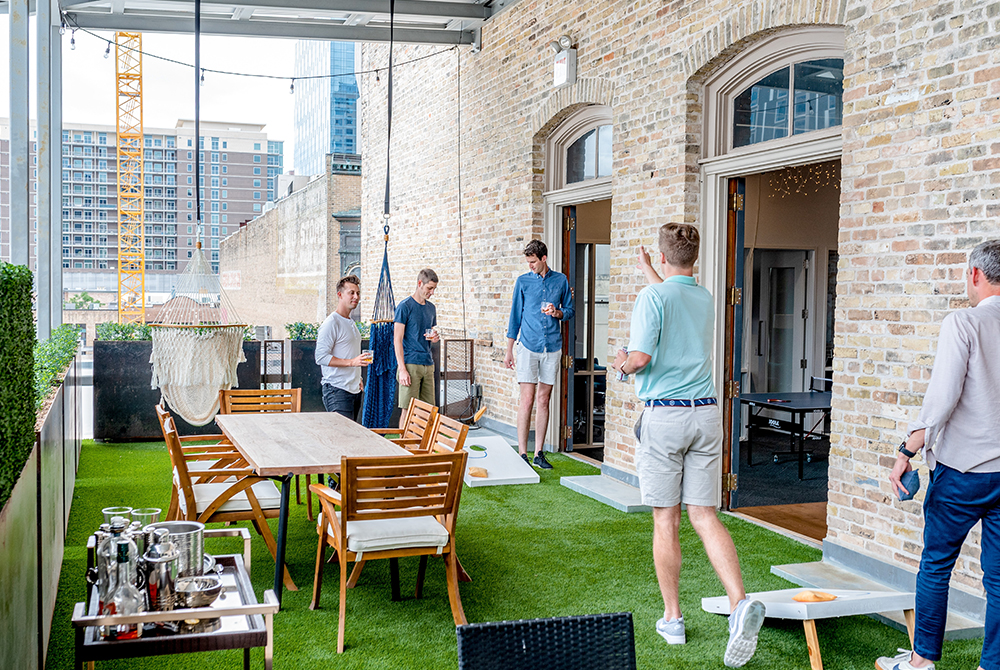 Everyone can love and appreciate a good (drinking) game. The hot summer months make it the perfect time to grab your favorite beer, get your friends and family together, and have a little outdoor fun. Whether you want to play a simple game of beer pong or a classic round of cornhole, we rounded up the eight best boozy outdoor party games that will keep you entertained all summer long.
The Best Outdoor Party Games for the Summer
For the Former Intramural Ultimate Star
Yazoo Bottle Beersbee Disc Toss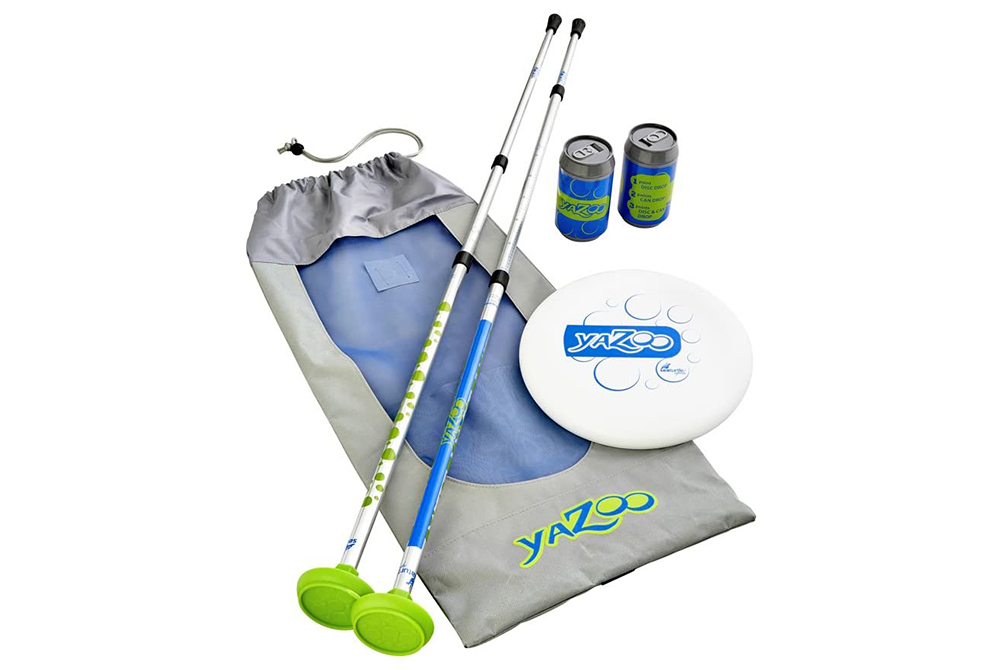 Combine superior hand-eye coordination with your favorite can of beer for an awesome game of Bottle Bash (also known as Beersbee). Fast-paced and perfect for a little backyard fun, this frisbee game sets up easily no matter where you're playing, add a little excitement to your typical lawn game.
For the Friend Who Still Talks about That One Game He Won in College That One Time
Supersized Pong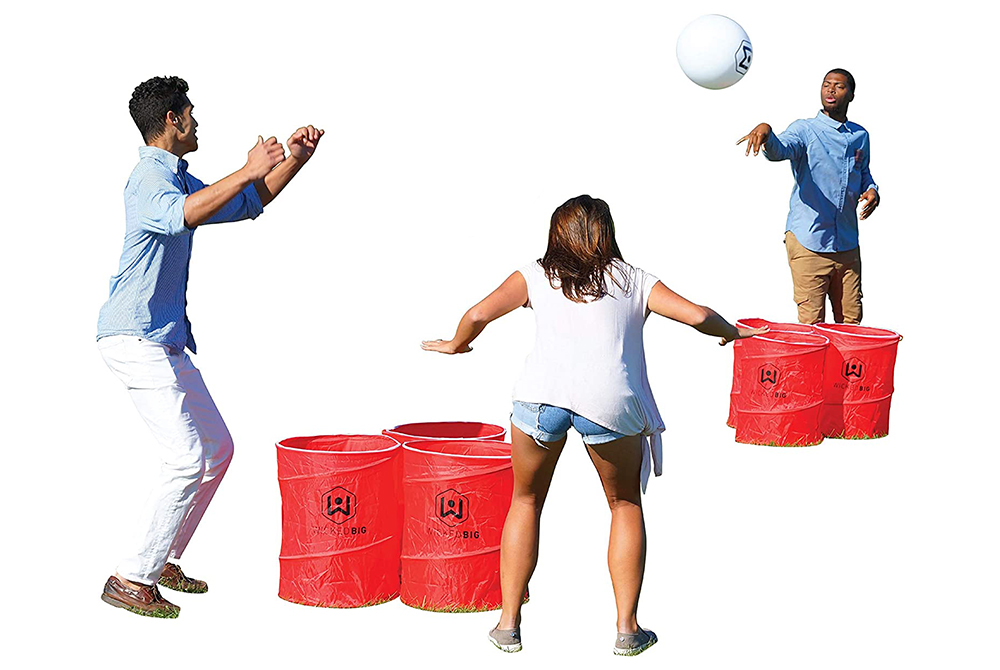 You know what they say, the bigger the better! Supersized pong takes the traditional college game and kicks it up a notch or two. Featured on Barstool Sports, this game comes with six cups, one ball, and a pump. Most importantly, the storage bag makes it incredibly easy for you to bring this game to a beach day, a camping trip, or some indoor fun.
For the Sports Fanatic
NFL Cornhole Set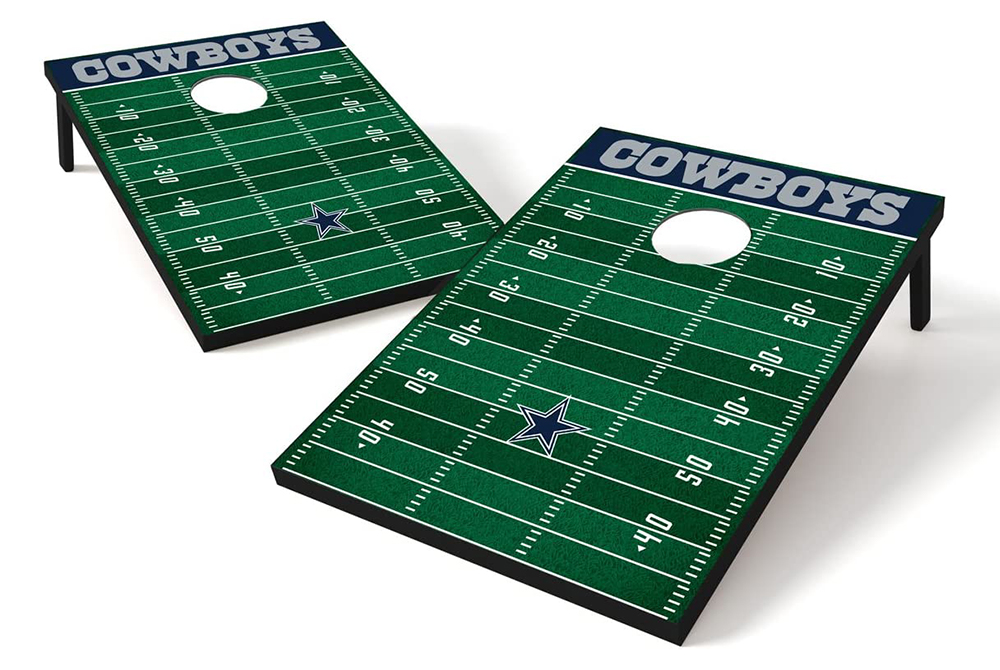 The holy trinity of the summer: beer, cornhole, and football. Wild Sports seamlessly combines these three through a sleek cornhole game designed with your favorite team's logo. Pick your favorite team, grab your beer, and start playing. May the best team win.
For the Daring Drinker
Tipsy Tower Drinking Game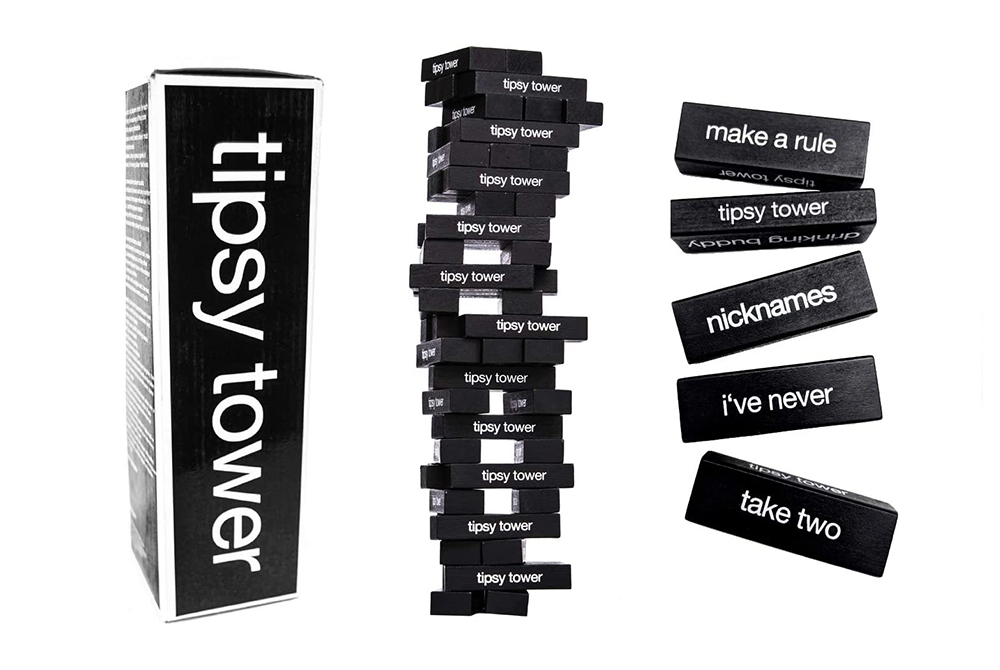 Forget regular, old bored (yes that's a pun) games, The Tipsy Tower Drinking Game brings the ultimate party to your next game night. With over 35 different rules, this game livens up things at your next happy hour or simple family game night.
For the Summer Days by the Pool
Floating Beer Pong Table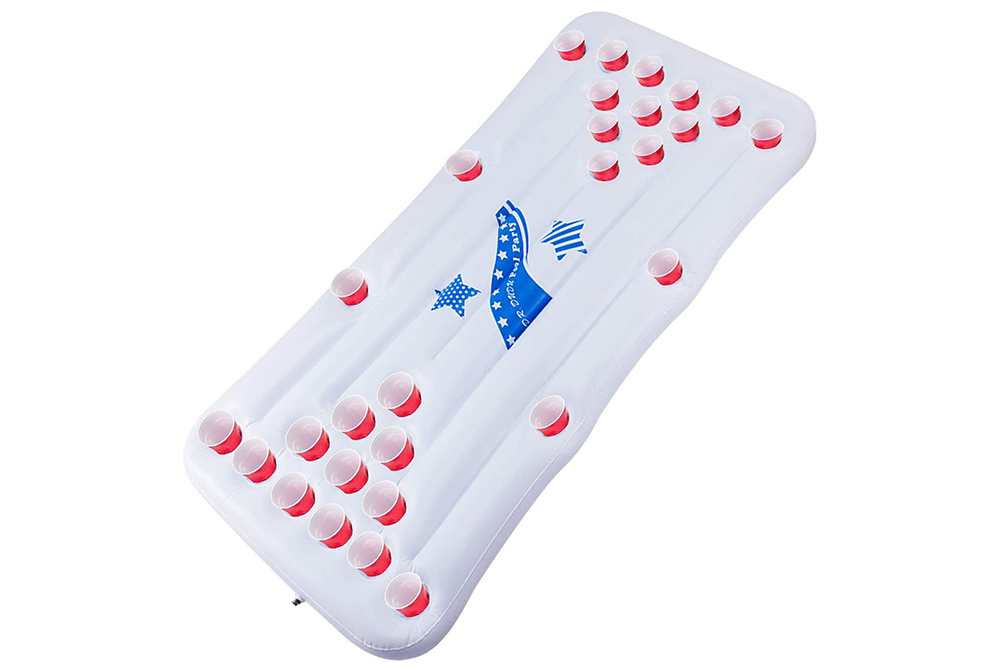 The best way to spend a humid summer day is in the pool or by literally any body of water. Upgrade your next pool party or Fourth of July Bash with a floating beer pong table. This versatile GoPong inflatable can be used for pool pong, floating with friends, or as a floating lounger by yourself. This game will give you hours of fun while keeping you cool from the summer sun.
For the Conversation Starter
Beer Bottle Opener Cap Game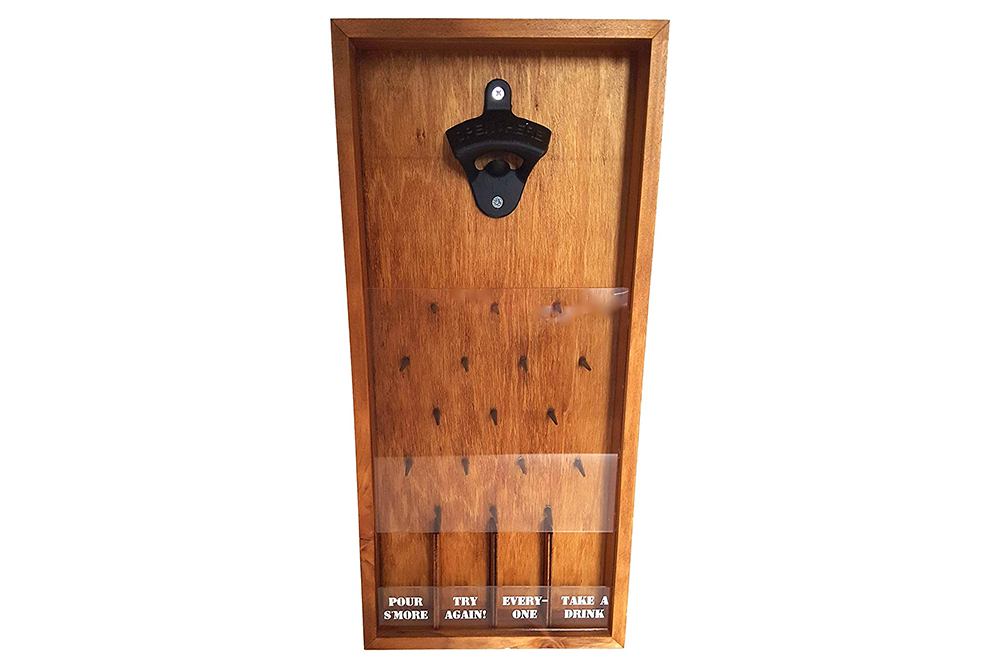 One of the best sounds in the world is hearing the crack of a bottle cap popping off your favorite beer. Imagine turning that simple action into a game with your friends. The Bottle Cap Drop reduces the mess of beer caps, while simultaneously, doubling as a fun conversation starter with your friends. Give this fun game for your next housewarming party, birthday, or holiday party. Grab your favorite IPA, let's go.
For Those Who Like to Yell "Fore!"
Golf Beer Pong Game Set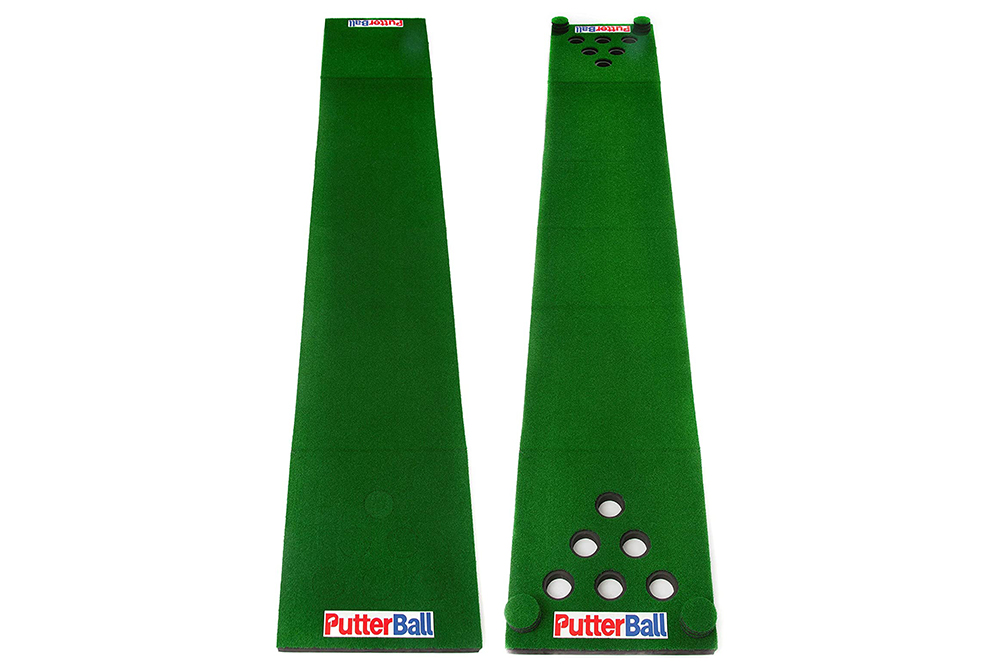 Practice your swing and putts and dust off your four irons. Honestly, we don't know much about golf, but when it comes to beer and golf, what's not to love? Putterball combines the two, making it an absolute blast to play in your backyard, your office, or your next house party. Putterball is easy to set up, portable, and built to last. This game is unFOREgettable.
For the Techie in Your Life
BRUU Moving Beer Pong Robot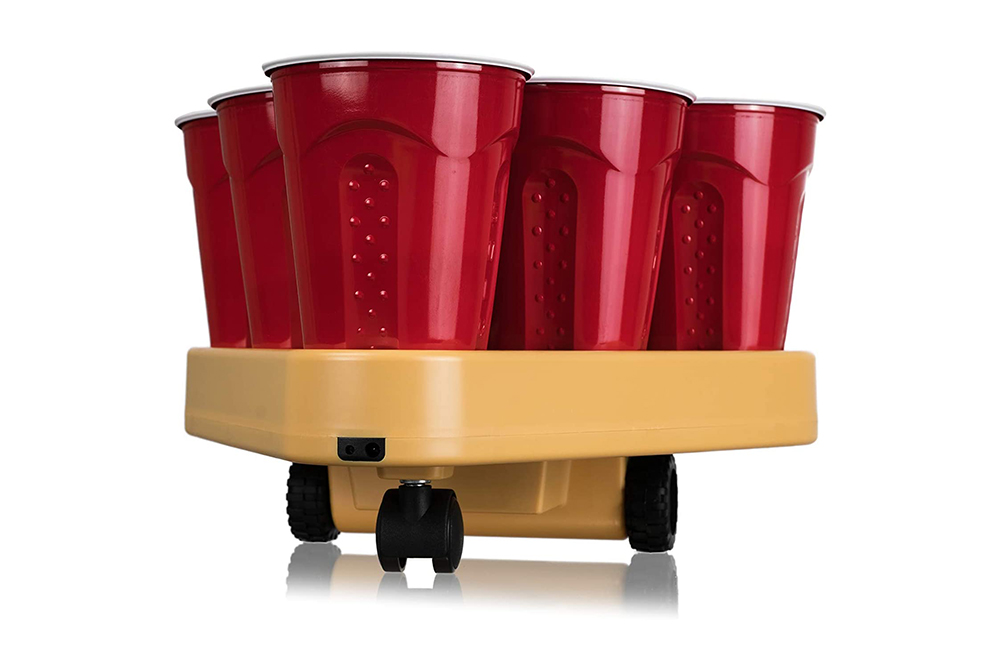 Robots are truly taking over the world. They even drink now. Place your red solo cups in the robot and challenge your opponents to a new exciting game. The tool is rechargeable, water-resistant, and comes with a speed controller, leading your beer pong team to victory. With this game, the robot takeover doesn't seem so bad anymore…
Unless otherwise noted, all of the products featured on Hop Culture are independently chosen by our editorial team. However, Hop Culture may earn a commission from purchases made through affiliate links on the site.
Liked this article? Sign up for our newsletter to get the best craft beer writing on the web delivered straight to your inbox.