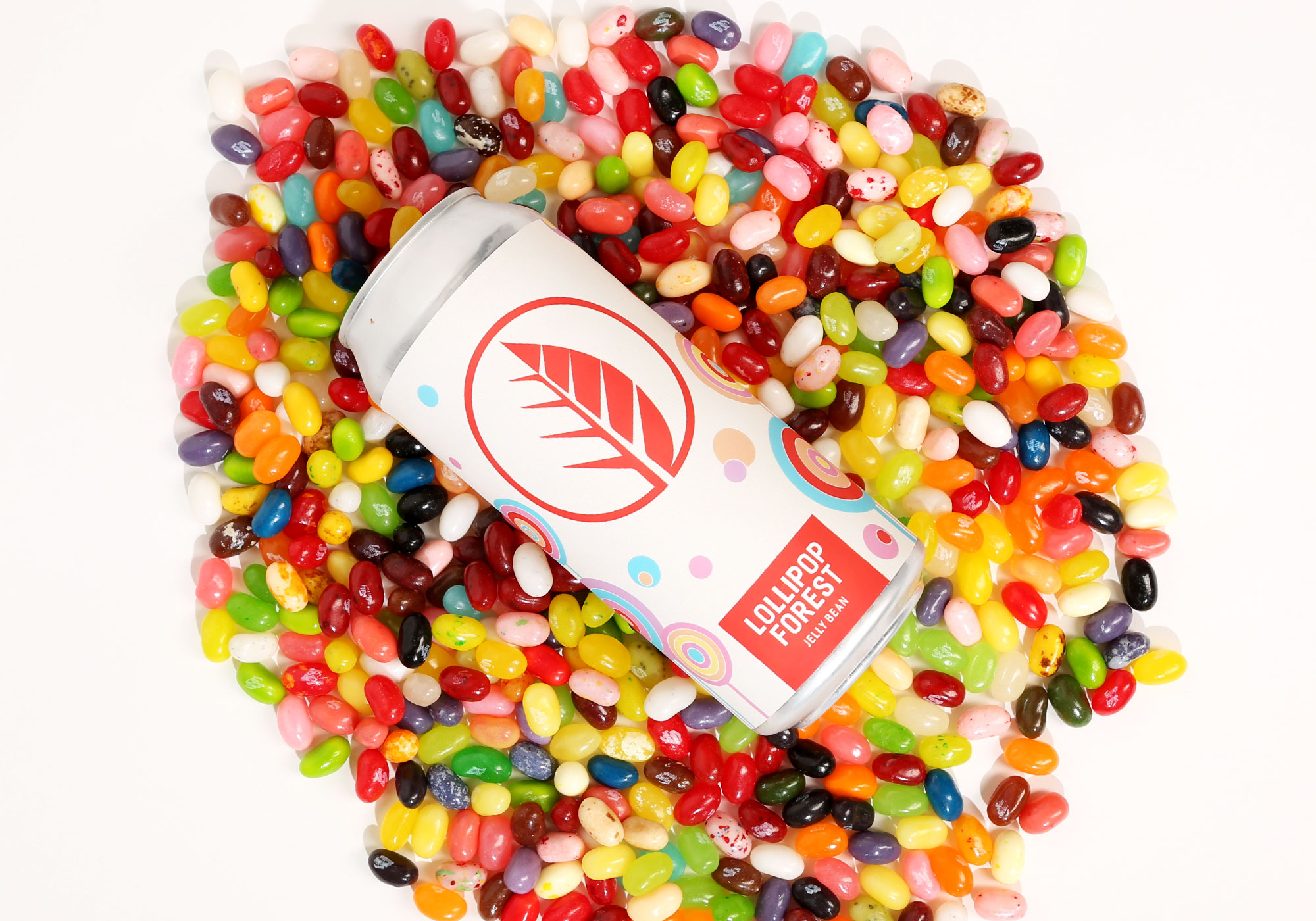 Let's imagine a comforting but presently ill-advised scenario. You're out at a restaurant with your friends sharing a meal. The appetizers have come and gone, each of you have demolished your main courses, and you're considering desserts. A slice of cake, an espresso cup full of chocolate mousse, a ramekin hugging a crème brûlée. Orders are put in. The waiter comes out. Instead of plates bearing sweet confections you're all served tulip glasses full of liquid funk. This, you say to one another through confused glances, is not dessert. This is a science experiment.
Except it is dessert! We've seen countless breweries swap bitter chocolate for sweet desserts in pastry stouts and porters. But put a pastry into a sour beer and the conversation shifts. Who couples Brettanomyces, Lactobacillus or Pediococcus with a blueberry pie? Increasingly, the answer to that is "everyone," from J. Wakefield Brewing, to Southern Grist, to Modern Times, to a hefty chunk of breweries here in the Northeast.
Fruited sours and pastry sours aren't tied to New England's regional identity the way NEIPA is. But, outfits from the general Northeast region are producing truly spectacular beers in that appellation.
But "spectacular" is in the palate of the beholder. If you're not already sold on the idea of candy-made liquid, then selling you will take a little bit of footwork. That's why we're here, though: To open up the style and encourage the uninitiated to give these unique, constitutionally wacky sours a try.
What Even Are Fruited Sours & Dessert Sours?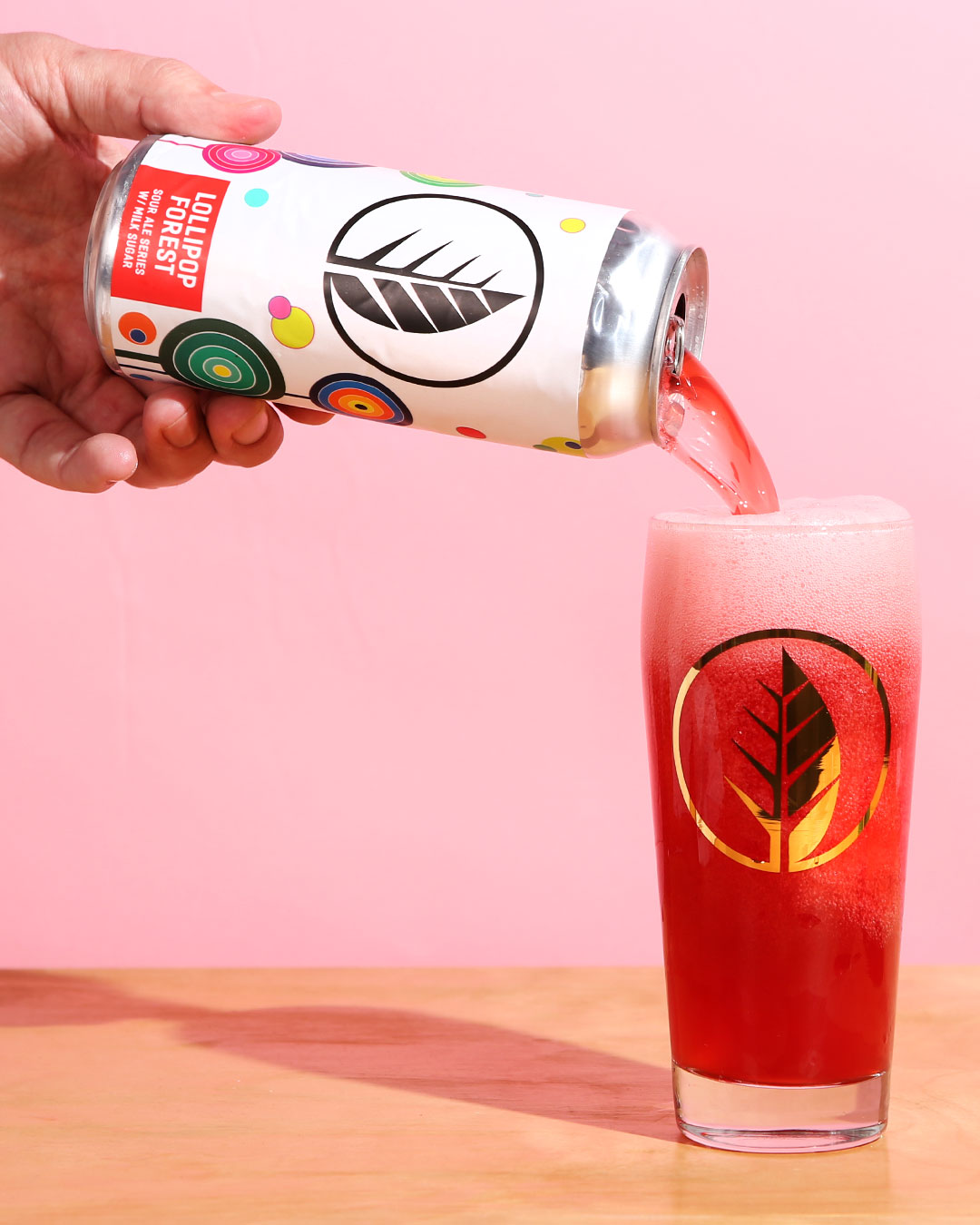 It's probably easier to unpack the fruited side of the sour equation here, because it's more likely that you at home reading this piece have tried out one of these. Compared to their pastry cousins, they're approachable and accessible: IPAs, the king of craft beers, present with fruit notes, after all, and a fruited sour takes that concept literally by conditioning sours on ingredients like dragonfruit, pears, peaches, plums – things you'd happily eat without a second thought.
"Beer can be sweet like fruit juice," says Paul Pignataro, head brewer of Decadent Ales in Mamaroneck, New York. "It can be like fruit juice, it can be light and airy, and it can be extremely drinkable. I think the fruited sour is one very popular variation of that. It's not like you're drinking beer anymore. You're drinking fruit juice."
Pignataro laughs at this last part, but he's 100% right, both in regards to the character of the beer and the reason why fruited sours are not only accepted but revered by drinkers writ large. Not everyone wants a hop bomb. Not everyone appreciates the bite of bitter beer. Fruited sours are an approachable alternative to those flavor profiles. They tend to drink easily, depending on one's fondness for the fruits they're brewed with. That's something Ryan Lavery, head owner of Beverly, MA's Widowmaker Brewing, prioritizes in the beers they make.
"Fruited sours, to us, are about finding balance," Lavery says. "For every beer we make, 'drinkability' is always the starting point when creating a recipe." That means setting aside personal preference and considering only "what fruits are going to work well together," as he puts it.
Harmonizing berries, pears, and stone fruit against a sour base beer is one thing, but harmonizing those flavors alongside dessert items is another. That requires a different mindset.
"It's kind of like being a chef in a kitchen," says Frank Zagami, co-founder of Deciduous Brewing Co. in Newmarket, New Hampshire. The sour evolution, from fruity to dessert, means that brewers have to "try to recreate [their] favorite dessert in a beverage format." That's a step above pairing fruits. It's also the common theme among brewers pushing the style; Zagami, Pignataro, and Lavery all approach dessert sours from a chef's perspective first and a brewer's perspective second.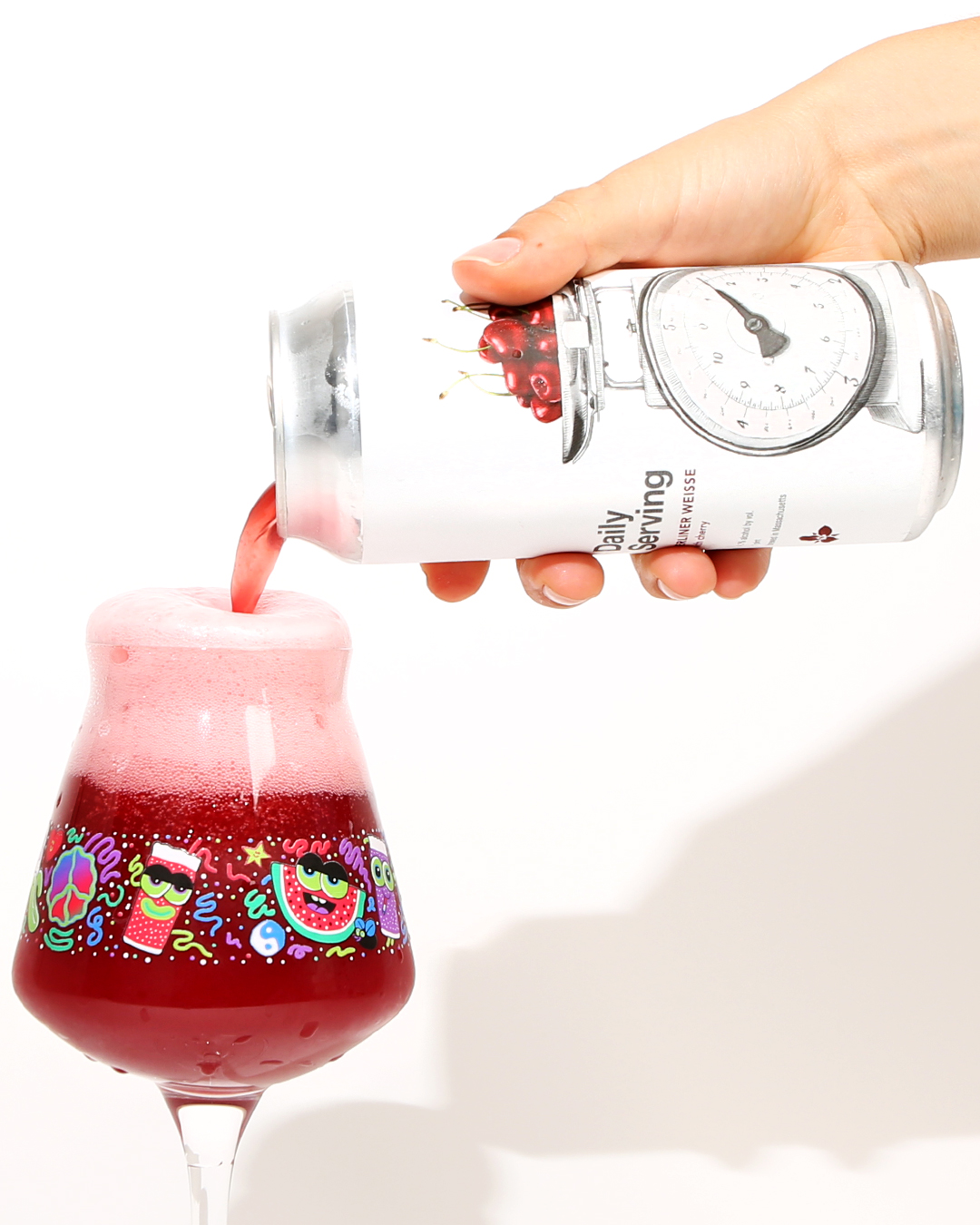 But that point of view naturally brings dessert sours back to the same fundamental starting place as fruited sours: Balance.
"You can only change the hops so much on IPA, and if you want to go back to an amber brown, there's not a lot to do with that historically," points out Matt Mills, co-owner of Saco, Maine's Barreled Souls. "With this base, yes, you want to keep it balanced, but you can go with fruit, you can go with chocolate, or carrot cake or banana bread and the more extreme ones of that flavor profile. Really, it's whatever you want."
So What Goes Into Pastry Sours?
Again, answering this question is easier for fruited sours: Fruit. It's not that breweries can't or won't mix other ingredients into the beer to enhance the fruit, of course. Lactose is common in fruited sours, and vanilla tends to match well with most fruits that get added to the base beer. Easy enough. The one danger, for those who know, is exploding cans.
"That the fruit, the way a lot of these beers are fruited, they're not pasteurized," says Pignataro. "A lot of breweries don't have the ability to pasteurize them."
Basically, if you're not careful, you might end up brewing a grenade instead of a beer. "The flip side of the fun experimental approach we can tap into with this style," says Lavery, "is how important the fermentation process is when introducing fermentable sugars into the beer late in the process." Breweries generally set out to be known for making good beers instead of easy-to-buy handheld ordnance.
For dessert sours, the answers are much broader, because a cursory review of dessert sours on sites like BeerAdvocate or Untappd will tell you that anything goes into a dessert sour: Cheesecake, gummy bears, cereal, pie, crumble, pancakes, and various breads. Whatever finds its way into the sour, it must be delicious and, as Prue Leith might say, it must be worth the calories.
What Separates Good Dessert Sours From Bad Ones?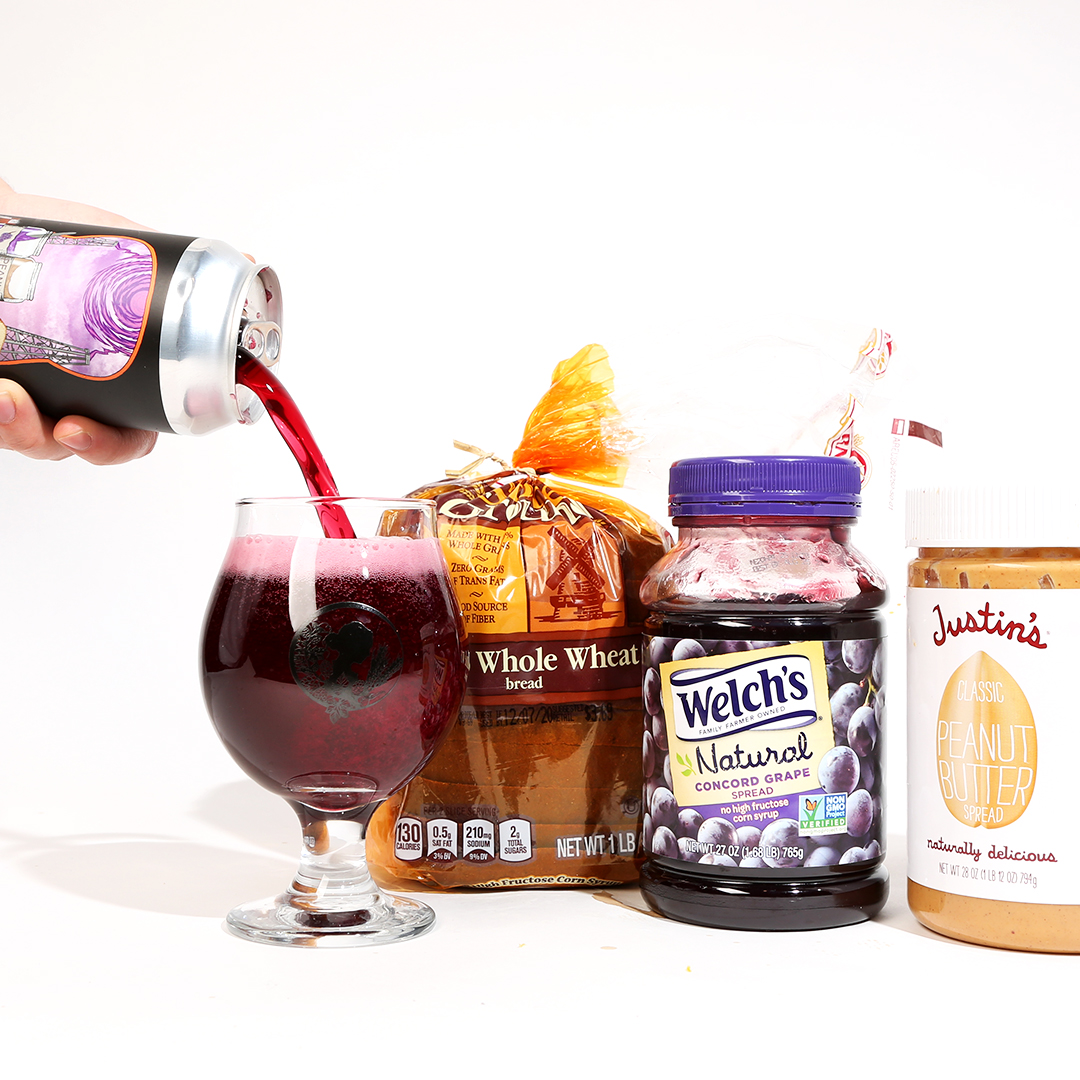 Balance is important, but for any dessert sour, creativity is key. Dessert sours are wide open canvases. Intimidating and just plain strange as some sours sound, the drinking public is accepting of more out-there offerings on the market, and that might come down to the foundation of the beer. "It's generally a pretty basic malt profile," says Chris Schofield, Barreled Souls' other co-owner. "There's nothing else to compete with the flavors that you're using to build what it is you want to make."
Strictly speaking, dessert sours are easier to make than they sound on paper thanks to the standard malt bill. It might just be harder to convince people to try them. Everyone has their limit. But a good dessert sour shouldn't have a limit. Schofield describes brewing dessert sours as "a race to get more and more flavor into the beer."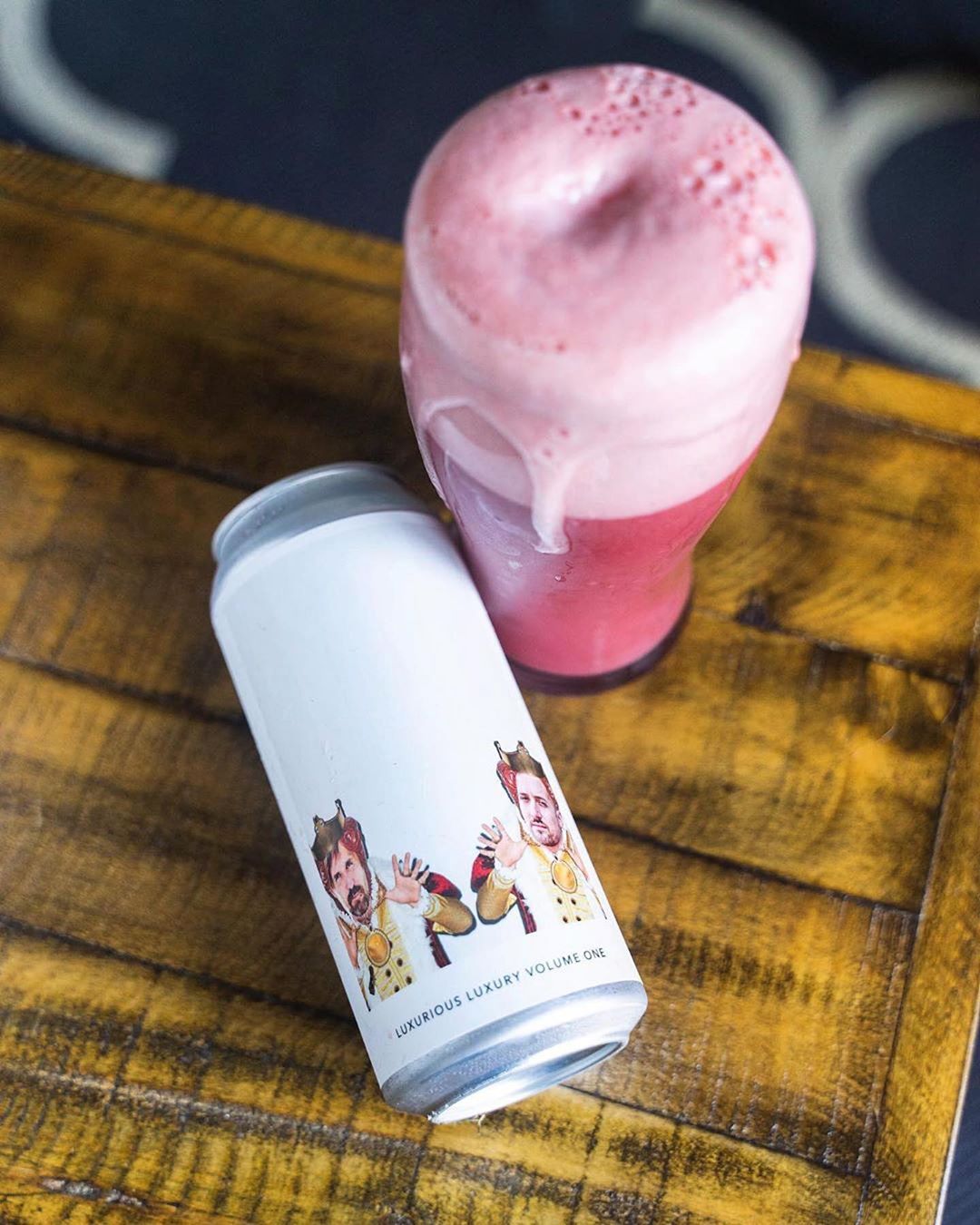 Pignataro says that it's "great to experiment," which explains his slogan for Decadent: "Eat your beer." Over at Widowmaker, Lavery emphasizes the role experimentation plays on the brewers' side: "Fruited Sours allow us to scratch our culinary itch." It seems that if you're making dessert sours and you aren't thinking outside the can, if you aren't testing the boundaries of the style, then you aren't taking full advantage of the joy of brewing dessert sours.
The Best Dessert-Inspired Sours of New England
Anyone looking for good sours to try can start with any of the four breweries mentioned above, but why stop there? Let us at Hop Culture pass along 10 of our best recommendations for fruited and dessert sours alike.
Lollipop Forest
Deciduous Brewing Company — Newmarket, NH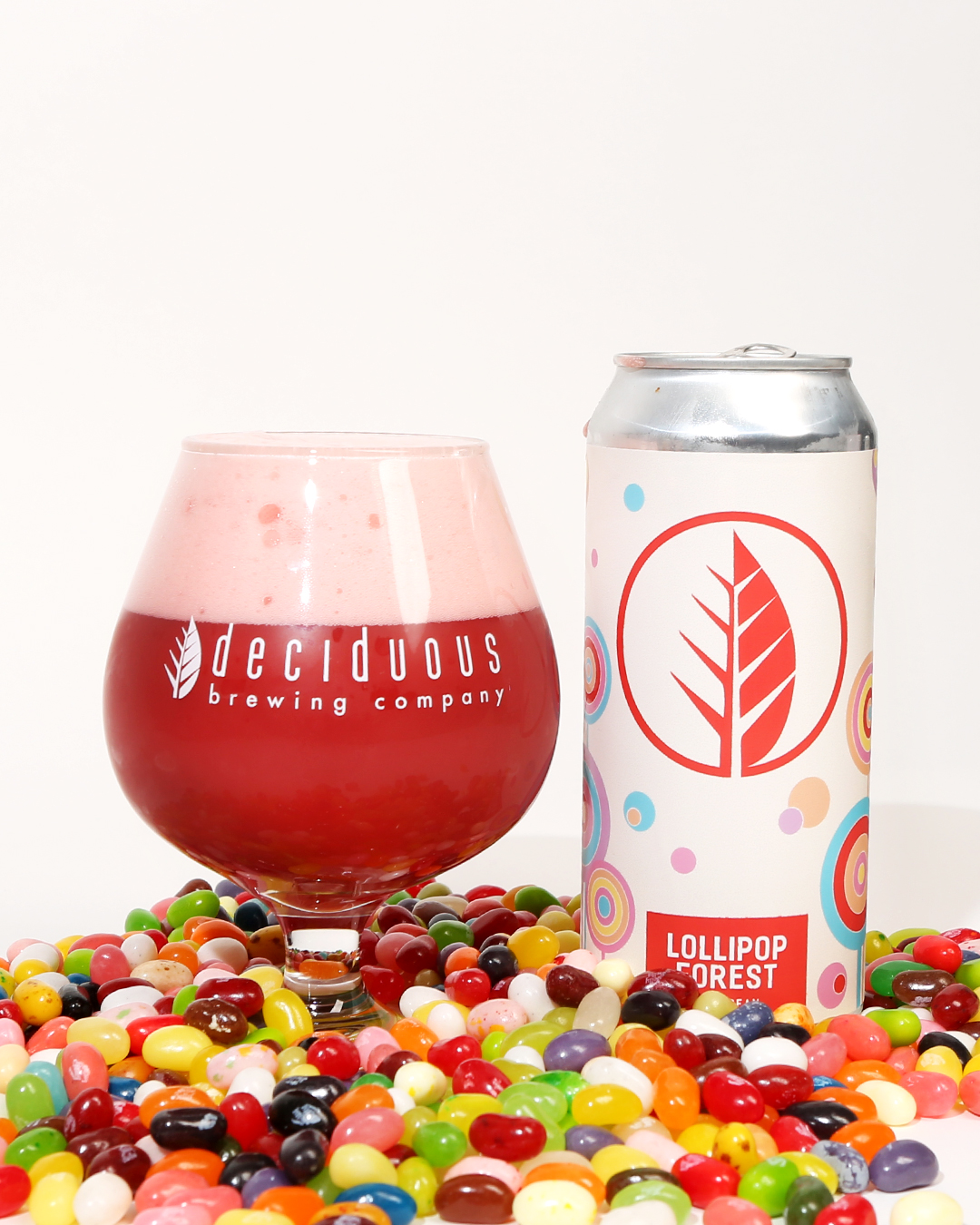 The lollipop forest must be a truly magical place. The trees? They're lollipops. Leave it to Deciduous to harvest lumber from a wood comprising candies and other sweet treats, and to make the most unlikely pairing of beer with jelly beans work.
A jelly bean, even a good one, has a granular bite, a reminder of their innate sugary quality. But Lollipop Forest Jellybean drinks smooth and clean, with a sticky, jammy top note as proof of the beer's star adjunct. Finding that much balance with an ingredient so off the beaten path is an impressive feat.
Virtual Zoology
Widowmaker Brewing + Tripping Animals Brewing — Braintree, MA + Doral, FL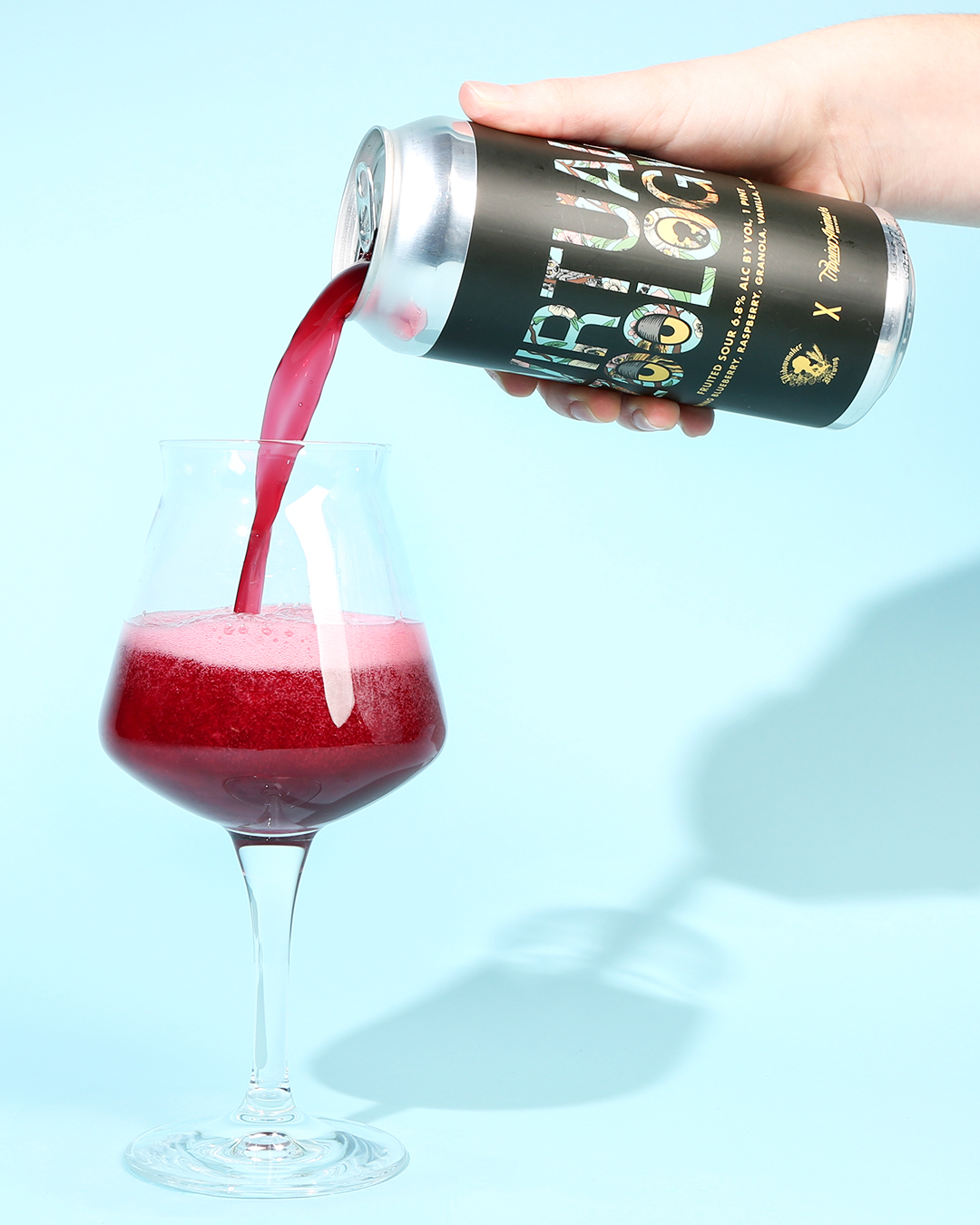 Polite society tends to frown on having drinks with breakfast. (That's for brunch, you uncultured neanderthals!) But Widowmaker put their heads together with the fine folks at Tripping Animals Brewing down in Florida, and from their heads flowed a deep mulberry-hued brew, all blueberries and raspberries with sides of granola and lactose. Served in a bowl, all of Virtual Zoology's material components make a great way to start the day. Mild sweetness, thick body, and a smooth pour make this a tempting breakfast accompaniment, but maybe wait until after breakfast before you break into one of these anyway.
Daily Serving
Trillium Brewing Company — Boston, MA
If Trillium is known foremost as an IPA machine churning out can after can of hoppy delights, its reputation as a brewer of terrific sours comes a close second. Daily Serving is arguably the most stripped-down sour in their repertoire, a rotating series of Berliner weisses each designed to highlight a variety of fruits ranging from the classics (a'la raspberry) to those less familiar to U.S. soil (a'la guava). The thing about making simple beers, as with simple food, simple music, or simple anything, is that simplicity leaves you little to hide behind. But Trillium doesn't have anything to hide. Rather, they have everything to share with Daily Serving.
Fruit Machine
Decadent Ales — Mamaroneck, NY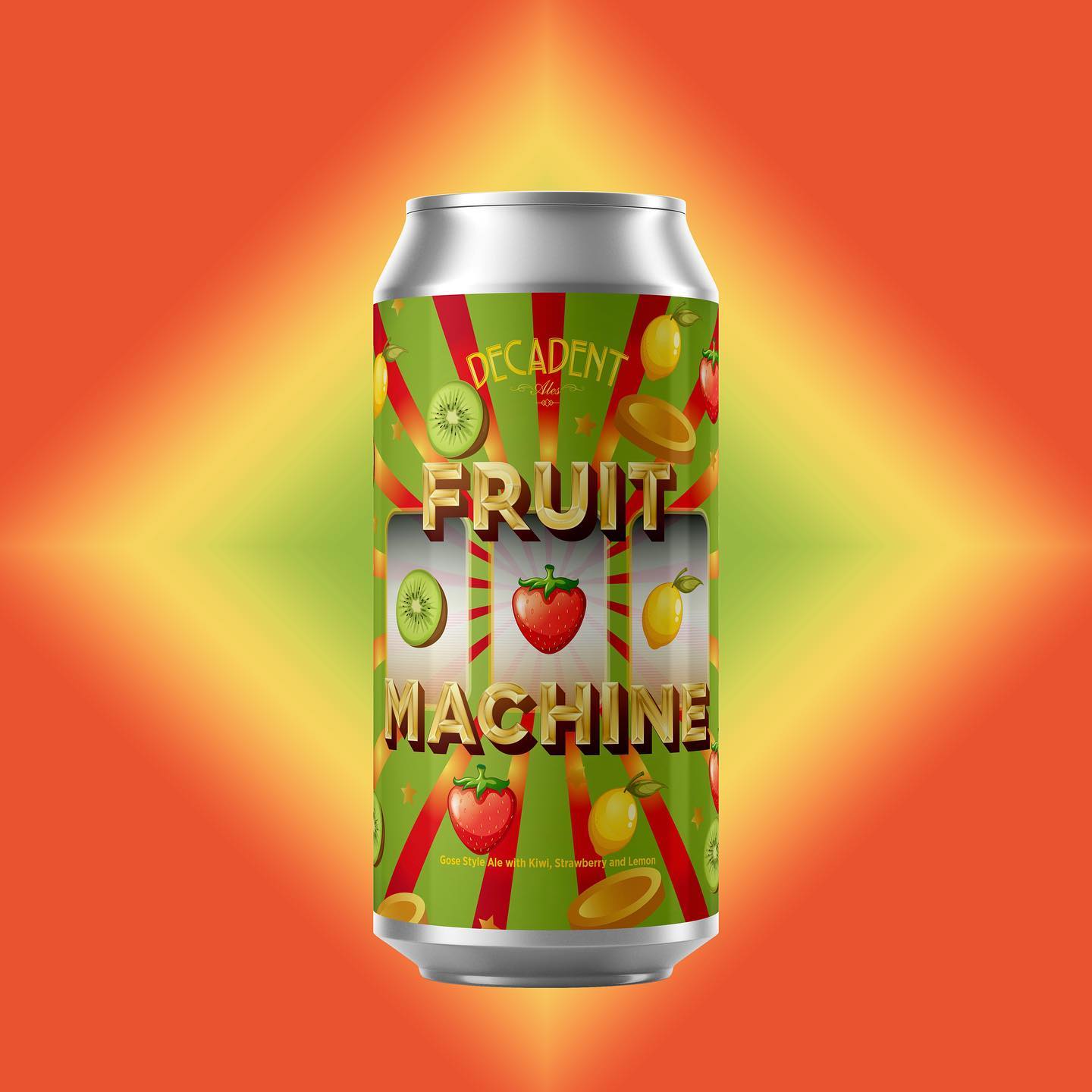 Cutting against type and name, Decadent Ales' Fruit Machine beers are humble on the verge of austerity. They're uncomplicated, making small promises with great results. Do not read this as damnation via faint praise.
Decadent makes swingy, over-the-top beers as a matter of course, and this allows the Fruit Machine beers to shine through the strength of their straightforwardness. This also makes them considerably more perilous than, say, Blackberry Cream Pop, whose combination of flavors belie its hefty ABV. You won't knock yourself out with Fruit Machine. You will delight in the sensation of mango, orange, and passionfruit washing over you with each sip. Maybe that's decadent enough.
You Can't Get There From Here
Burlington Beer Company — Burlington, VT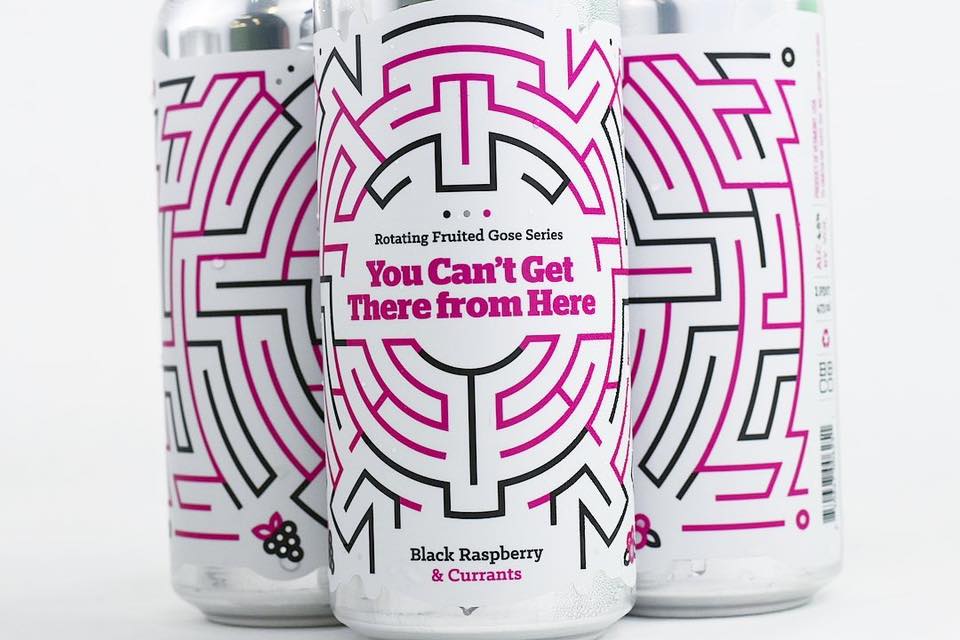 Fun fact about New Englanders: We bag on each other as easily as breathing. You probably know the term "Masshole," or you've heard it said that New Hampshire is the state people drive through just to get to Vermont. Burlington Beer Company's You Can't Get There From Here series recalls a local idiom partly meant to describe a place that can't easily be reached, and partly meant to poke fun at the Maine accent. (We're all swell people.)
Whatever BBC's intention is, these are terrific beers, likely because owner Joe Lemnah's life philosophy – "might as well have fun while we're all having fun" – lends itself to putting happiness into cans. Of all the YCGTFH brews they've made, the Prickly Pear & Pink Guava sticks out as our favorite. Apart from fully embracing tartness and sweetness at the same time, it just looks beautiful in a glass.
Blackberry Double Crumble
Barreled Souls Brewing — Saco, ME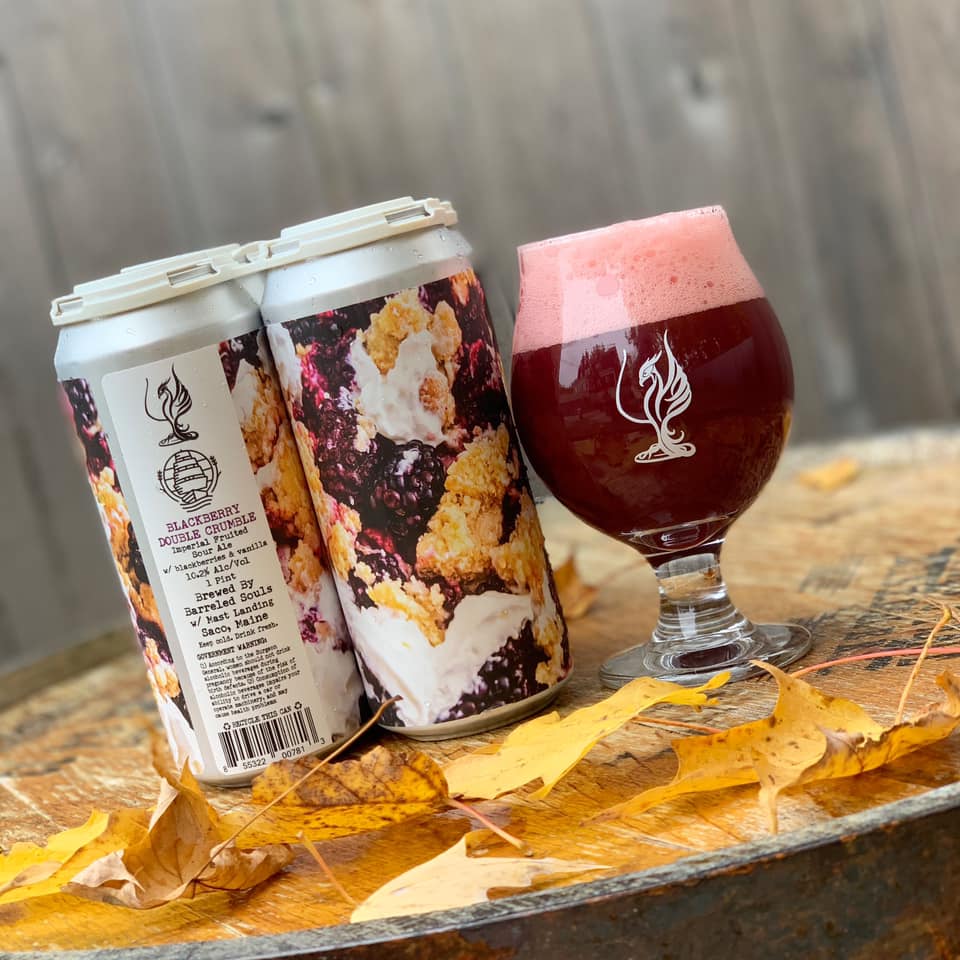 Your grandma didn't make a crumble this good. She also didn't make a crumble that would knock you out if you ate it too fast. Blackberry Double Crumble is one of those deceptive stealth beers where the promise of dessert and fruit does a lot of work to distract people from the 10.2% ABV; ignore the label and sip this one greedily, and your world might start spinning. This is very much to be enjoyed on a full stomach, perhaps alongside a slice of its namesake, but whatever you pair Blackberry Double Crumble with, it very much is to be enjoyed and especially savored.
Stay Home
Evil Twin Brewing — New York, NY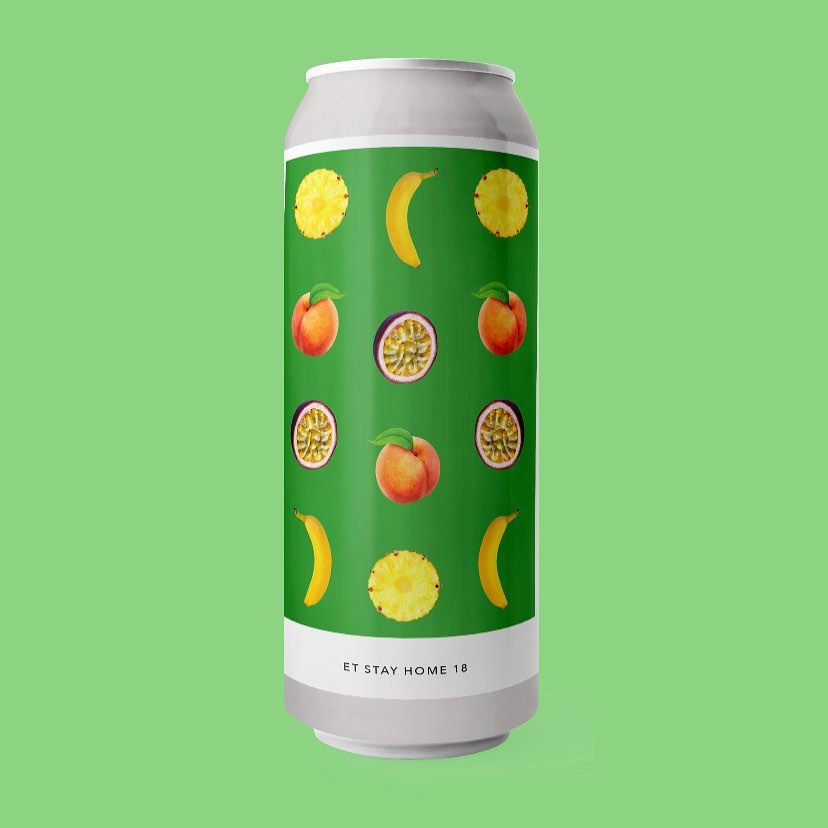 In 2021, "stay home" isn't just sage advice for avoiding catching the plague: It's the best way to enjoy a beer as indulgent as Royal Treatment, Evil Twin's rich spin on the first beer in the Stay Home series. Picture raspberries. Picture blueberries. Picture pints of both getting smushed together with cocoa, coconut, and marshmallow. Now picture all of that fitting into a teku glass. That's a beer worth staying home for!
Pop!
Grimm Artisanal Ales — New York, NY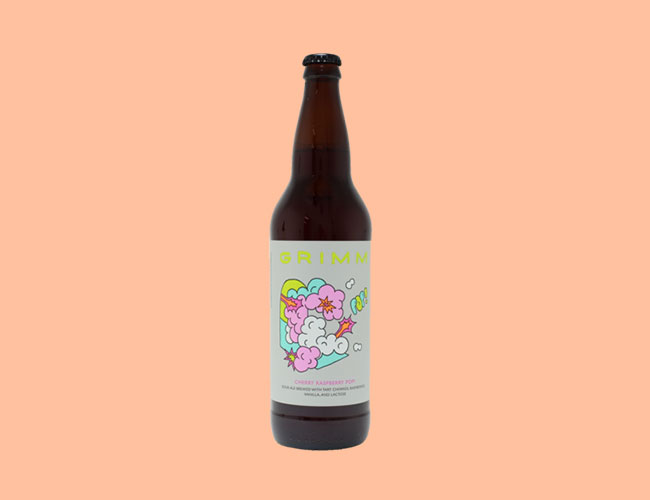 Grimm's line of "pop-style" sours handily demonstrates the mileage one can clock on this type of beer all on its own; entries range from standardized fruit-forward examples (a'la Prickly Pear Passion Pop!, Blueberry Pop!, Pineapple Cherry Pop!) to hop-forward examples (a'la Galaxy Pop!, Sabro Pop!) to big ol' dessert bombs (a'la Mocha Pop!), with plenty of crossover between each particular niche. There's nothing about, say, Cherry Raspberry Pop! that doesn't scream "dessert." "Dessert," after all, is right there on the label.
As far-flung as fruited sours and dessert sours can get, depending on the brewer's imagination, it's nice to remember that this category is basically a Venn diagram of complementary and competing flavors. The trick is figuring out which ones to match. Grimm, to no one's surprise, has that part down.
Party Jam
Hermit Thrush Brewery — Brattleboro, VT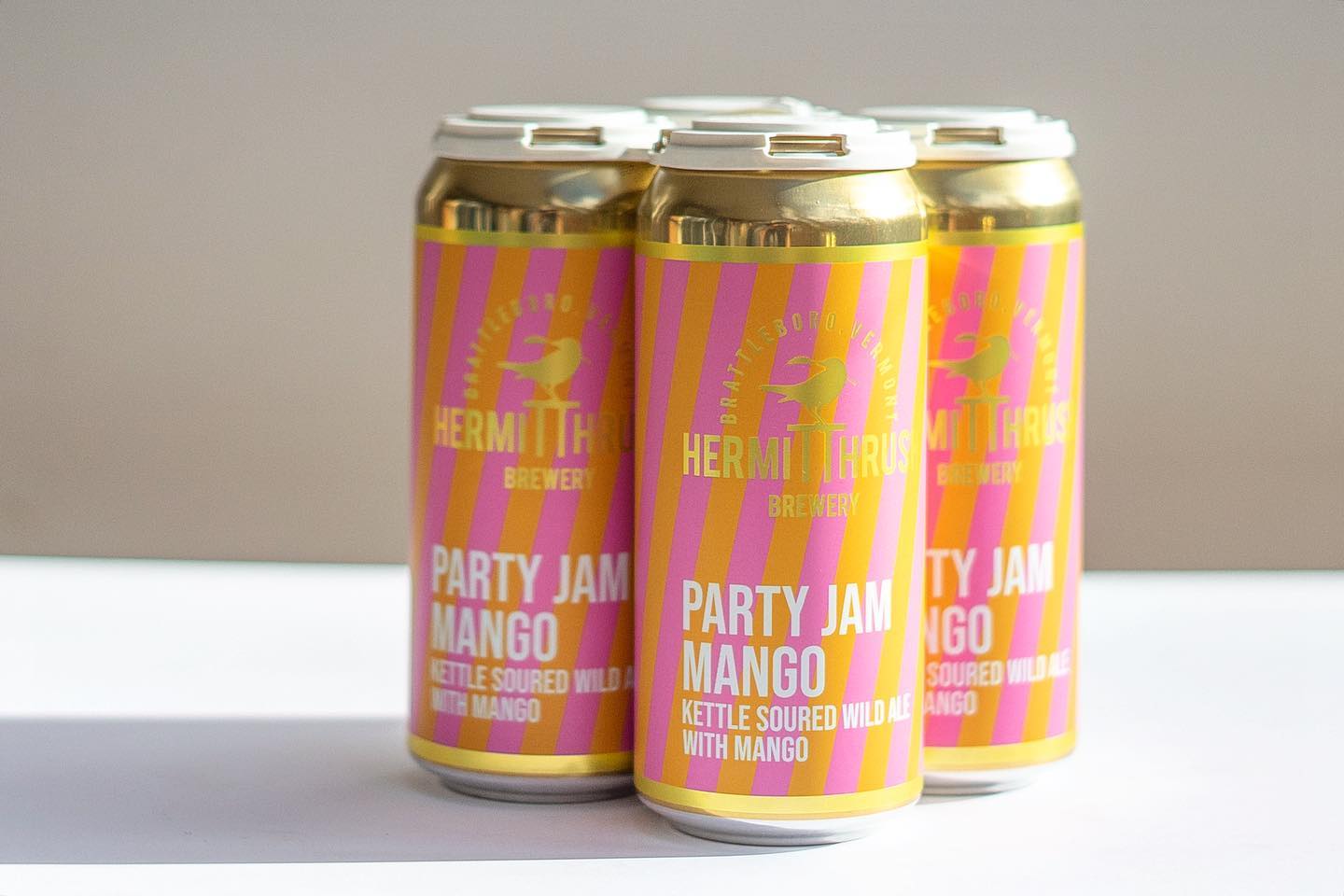 "#YESTHEYREALLSOUR." So reads the hashtag on Hermit Thrush's main page. It's the standard for breweries to force an IPA or five into their lineup, and it's common for new breweries to bust out of the gate offering IPAs as their flagship. It's less common for any brewery to create an identity solely around sour beers, and yet that's exactly what Hermit Thrush has done, and continues to do so, so well.
Each version of Party Jam is whatever constitutes a "bop" in the beer world, though we're especially partial to Peach and Chocolate Blackberry, a great demonstration of how to blend fruit and dessertier elements and maintain the former's flavor profile without losing it to the latter.
Sour Pipe Project
Vitamin Sea Brewing — Weymouth, MA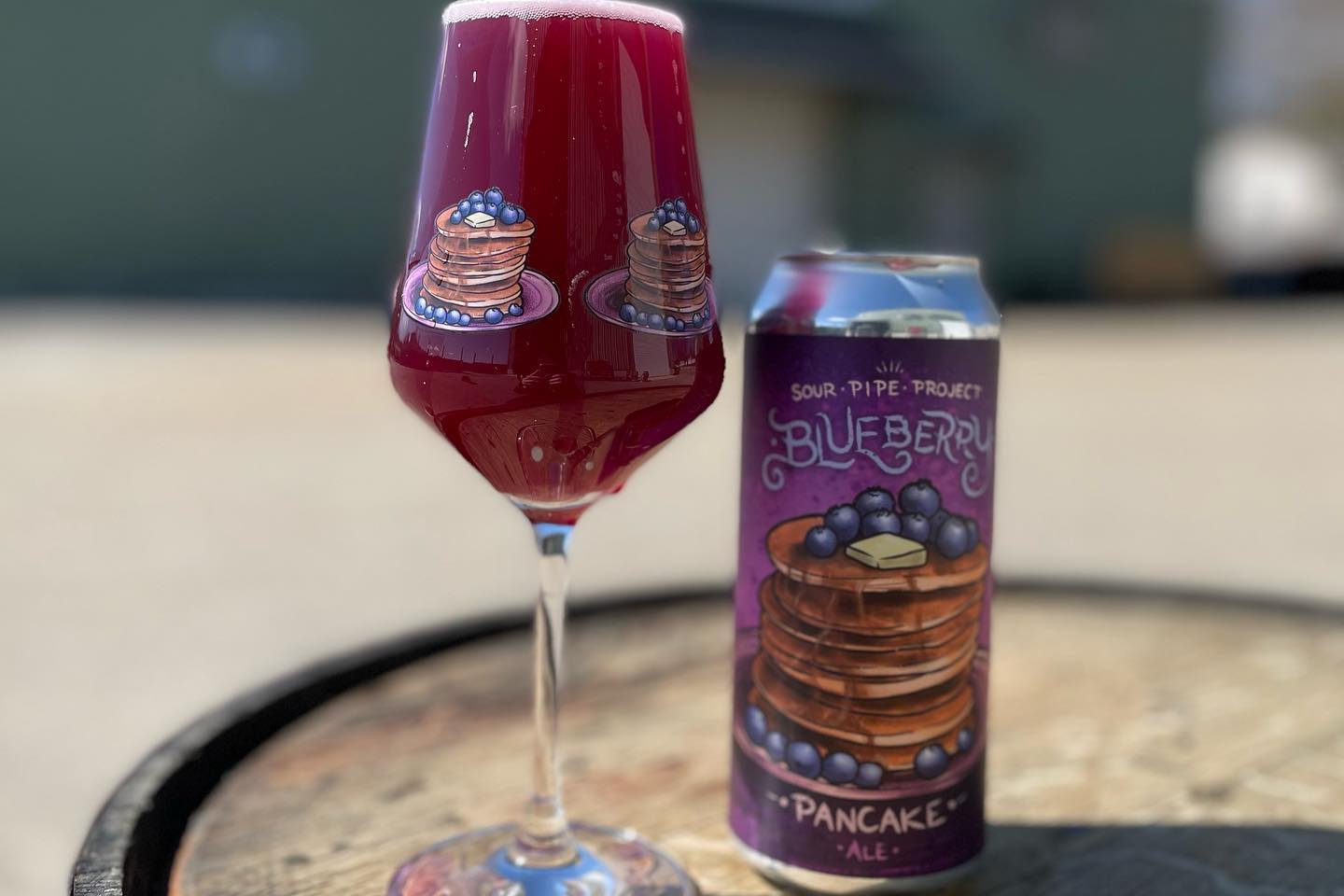 Dino Funari stuffed blueberry pancakes in a can and called it beer, and you know what? He's right. It is. It's another entry in the canon of "beers that should not work at all but hey, they do!" The Sour Pipe Project is loaded with oddities ranging from not only pancakes (in multiple flavors, including strawberry), but crumbles, shaved ice, and most recently fruity pebbles breakfast cereals.
To steal a phrase from Jeff Goldblum, Funari and his scientists were so preoccupied with whether or not they could, they didn't stop to think if they should, which is probably for the best; had they stopped to think, they might never have made these beers and we'd all be poorer for it.
Liked this article? Sign up for our newsletter to get the best craft beer writing on the web delivered straight to your inbox.