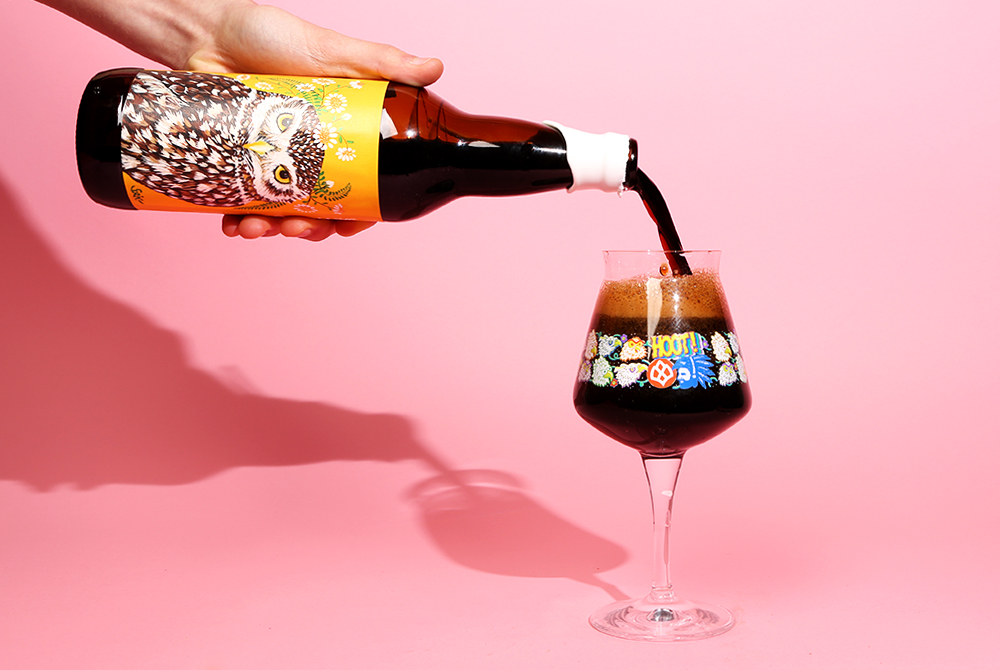 Photography by John A. Paradiso
Although it was initially used as a pejorative to refer to sickly sweet, adjunct-laden beers, "pastry stout" has been universally adopted in the craft beer community. We can credit Don't Drink Beer with the creation and proliferation of the term. Most commonly it refers to a stout that is brewed to be intentionally sweet and is often made with the addition of plenty of sugary ingredients. The end goal is typically to brew a beer that mimics the flavor–and sometimes appearance–of dessert.
It's a divisive category that certainly gained traction, much like hazy and milkshake IPAs and fruited sours, in the age of social media. Fans are most often drawn to pastry stouts because of the dessert-like sweetness and excitement commonly associated with the release of these beers. Critics typically deride the style for the "kitchen sink" approach of tossing just about any and all adjuncts with reckless abandon into beer. It's about as far from reinheitsgebot as you can get.
Regardless of how you feel about the style, it's certainly a contemporary phenomenon. So, we've decided to take a deep dive into the Candyland world of pastry stouts. And, like all beer styles, there are those excelling in the category. So, we'll share a few of our favorite pastry stout examples.
Is Pastry Stout An Actual Style of Beer?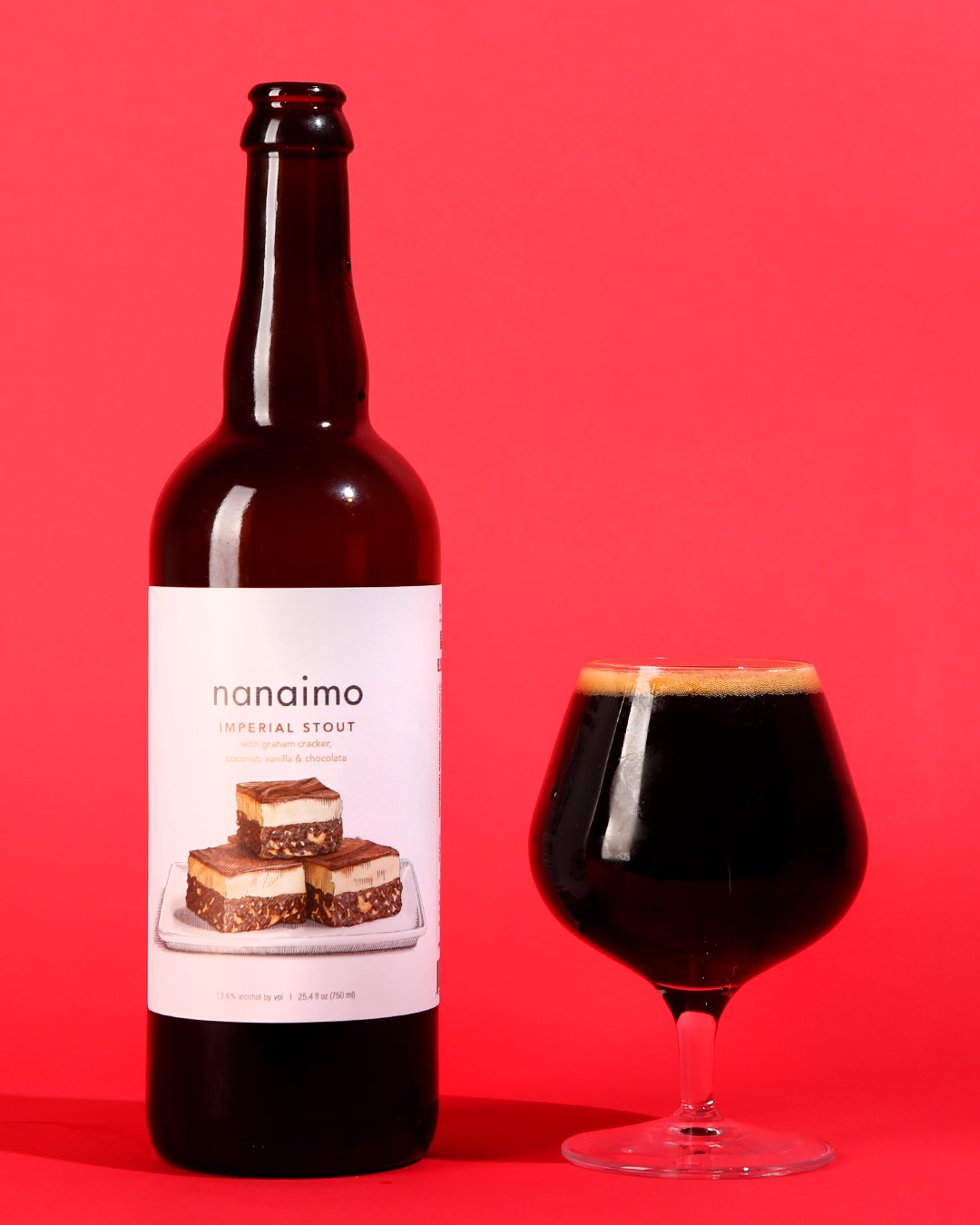 Unlike hazy or New England IPA, which was given an official categorization at the Great American Beer Festival, Pastry Stout doesn't have any formal designation.
"At its most basic, these stouts feature culinary ingredients that drive home the impression of rich dessert flavors," says J.C. Tetreault, founder of Trillium Brewing Co., one of the prominent producers of the style. Other brewers tend to agree with this baseline interpretation of the style.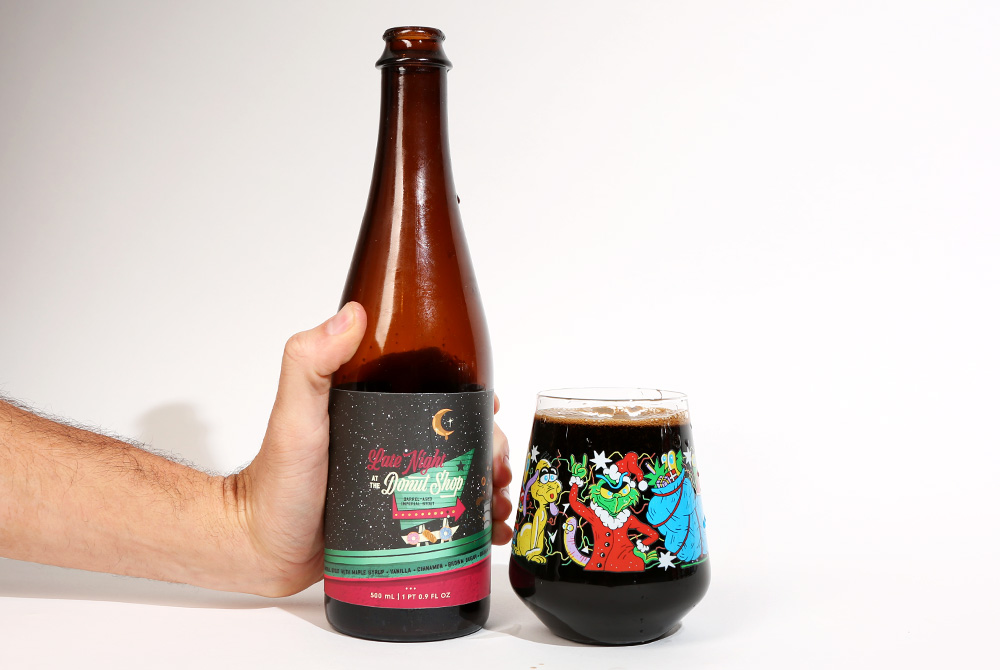 "To me, pastry stouts are any stouts that are adjuncted with anything that you might find in a dessert, either gourmet or something your grandma made you as a kid," shares Skip Schwartz, Innovation & Wood Cellar Lead at WeldWerks Brewing Co.
In addition to the dessert-like qualities, some brewers suggest that sweetness is the main component of pastry stouts. "My mind goes directly to residual sugar," says Jeremy Grinkey, The Bruery's Director of Production. "After all, look at the wine industry and how every dessert wine is sweet, and not just "off-dry" but really sweet. So for me, I believe that the word and style of pastry stout demands the finished product be very sweet."
What Ingredients Are Usually Found In Pastry Stouts?
As Schwartz intimated, the adjuncts found in pastry stouts can range from the simple to the extreme. In fact, this is the difficulty in establishing a concrete guideline to the style. Does a chocolate stout brewed with cinnamon and vanilla count as a pastry stout? Do you need lactose to make a pastry stout? Well, it depends who you ask.
"Whereas most brewers will employ milk sugar (lactose) to carry a lot of the creamy structure that folks have come to expect," says Tetreault. "It is by no means necessary as we tend to use it sparingly for we know there's a large audience who'd prefer it wasn't included."
"When we think of new ideas for our pastry stouts we always dismiss ingredients that won't scream out," shares Tom Hayden, Regional Director of Great Notion Brewing. "The most important hallmark for our pastry stouts at Great Notion is that they deliver the flavor of all the ingredients used in a bold and harmonious way. If it reminds you of a favorite dessert even better."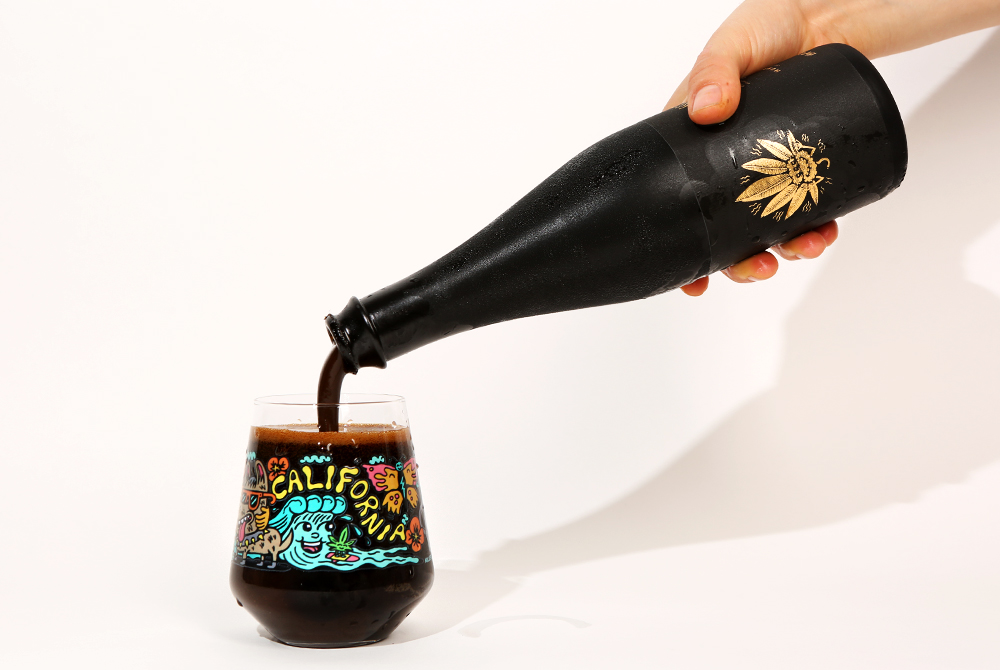 Ultimately, brewers tend to give themselves free rein and unabashed creativity in the category. There's no limit to what could end up in a pastry stout. (In some cases, that's not a good thing.) From blueberry cheesecake stouts to stouts that taste like chocolate covered marshmallows.
For J.C. Tetreault, there's a line that they don't cross. "Trillium strictly adheres to the use of real, highest-quality ingredients in our pastry stouts," Tetreault explains. "Which often stands in direct contrast with the widespread use of essences or 'natural' flavorings and extracts."
What Makes a Good Pastry Stout?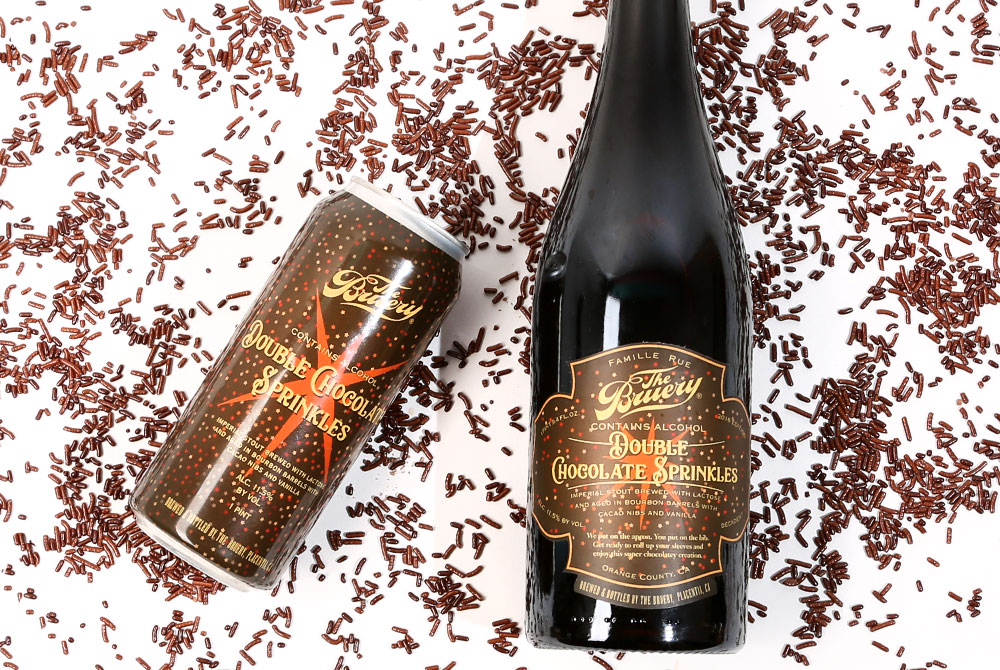 If it isn't clear already, throwing a bunch of sweet treats into your beer doesn't mean you'll end up with something good. Or even drinkable. "I know the word balanced isn't really used when talking about pastry stouts, but I do think there is a delicate balancing act between the different adjuncts," says Schwartz. "Too much coconut and you lose the vanilla. Not enough maple syrup and the whole idea of a coffee maple beer is out the window. I think most people look at pastry stouts and say just add a ton of everything and it will turn out alright, and that's just not true. Trust me, I have learned that the hard way."
So what makes a good pastry stout?
"I would say balance," Grinkey shares. "Ultimately it's a beer, not a liquid fudge walnut brownie, or at least that is what I think. So for me, the base beer needs to be solid and free of off-flavors and flaws."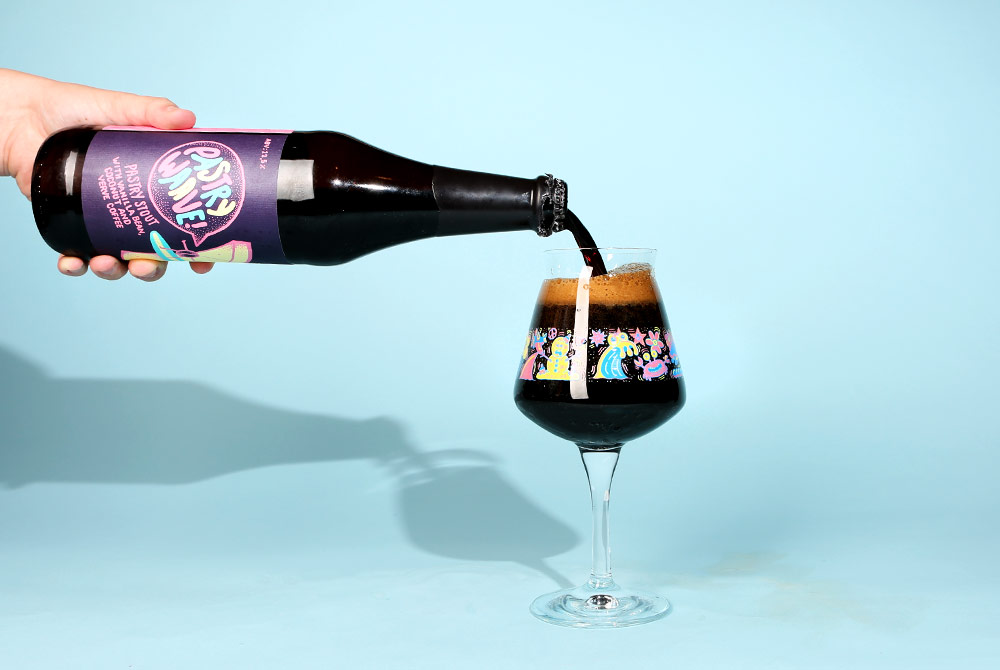 Although it might not always seem like it, there is a technical side to the pastry stout style. Even with a laundry list of adjuncts, off-flavors and defects will still come through. So, a good pastry stout starts with a good beer.
Tetreault affirms that good pastry stouts start with good ingredients. "Assuming an equivalent base recipe, as well as quality brewing, cellaring, packaging, and storage practices, poorly made pastry stouts tend to rely on extracts and 'natural' flavorings."
And, ultimately, a pastry stout is a recreation of, well, dessert. So, it should taste like it.
"To me, a 'good' pastry stout has all of the flavors that you would expect to find based on the label," Schwartz continues. "The beer should somehow resemble the dessert that the brewer modeled the beer after."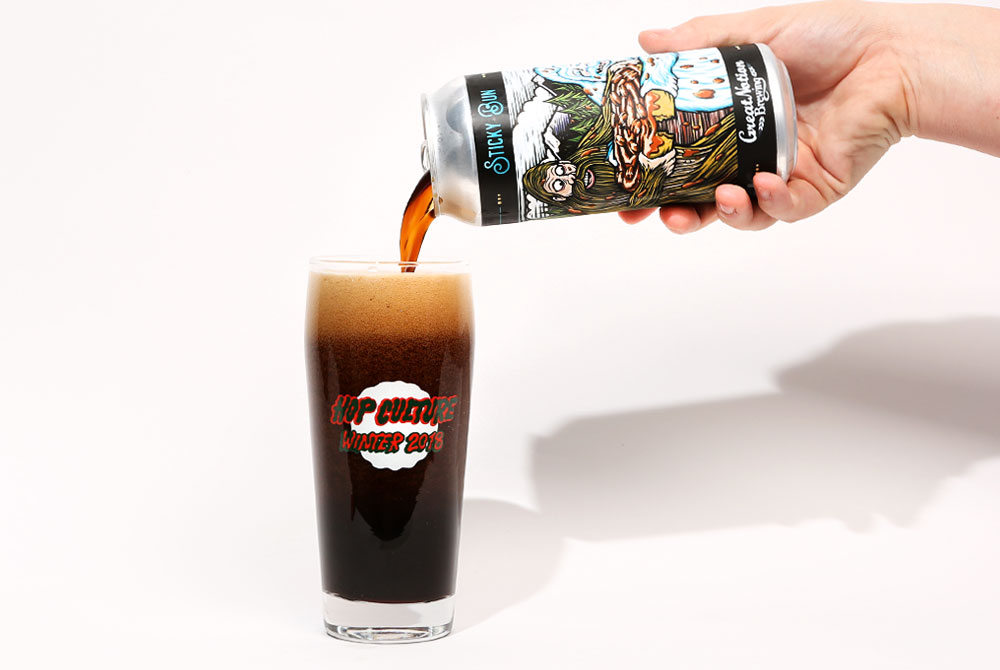 "The first thing to come to mind is not delivering on an advertised flavor," Hayden says. "The pastry stout crowd isn't looking for subtle or suggestive flavors. Certainly, if you can deliver several bold flavors that have balance and are complementary, then you are on the right path. We want a great huge body in a delicious base beer for the stout that can be enticing on its own."
What's the Future of Pastry Stouts?
So, does this style have legs? Or is it a passing trend?
"Pastry stout will inevitably have to compete for the throne with the next new thing," suggest Hayden. "But I do predict that it will enjoy some longevity."
Many of the brewers we spoke to also mentioned the fact that the excitement around pastry stouts is bringing more drinkers into the fold. Some cited the style as a "gateway" for new drinkers to experiment within craft beer.
Critics might be quick to mention that a liquid that tastes like chocolate cake isn't exactly similar to a kettle sour, pilsner, or farmhouse ale. Moreover, this fascination with sweetness is bleeding into other categories.
"At WeldWerks, we make a handful of pastry sours, meaning we take some of the same ingredients from our pastry stout and blend them with fruity versions of our quick soured beers," says Schwartz. "Evil Twin in NYC has their line of pastry hard seltzers called Evil Water in which they are doing similar pastry things with hard seltzer. I hope we as brewers can agree to keep one style sacred and leave pilsner beers alone. But I am sure it is only a matter of time before we start seeing pastry lager beers being turned out. My guess is someone in Florida is already doing it."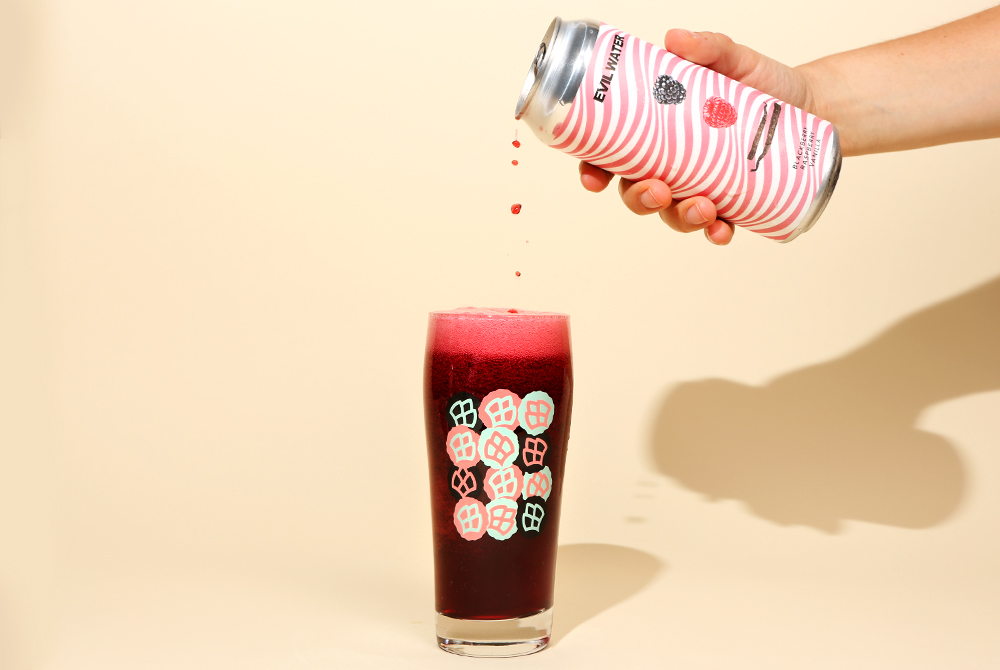 There are even breweries like Holidaily Brewing Co. incorporating the pastry stout mentality into gluten-free beers. Holidaily has a gluten-free Oreo beer releasing soon. "Two of our brewers, Connor and Nikolas, have been pushing for a cookie beer for years now, and we just could never get the ingredients worked out," shares Alan Windhausen, Head Brewer of Holidaily Brewing. "With Gluten-free Oreos coming on the market, this was an opportunity to fulfill their brewing dreams and make a true Oreo Stout!"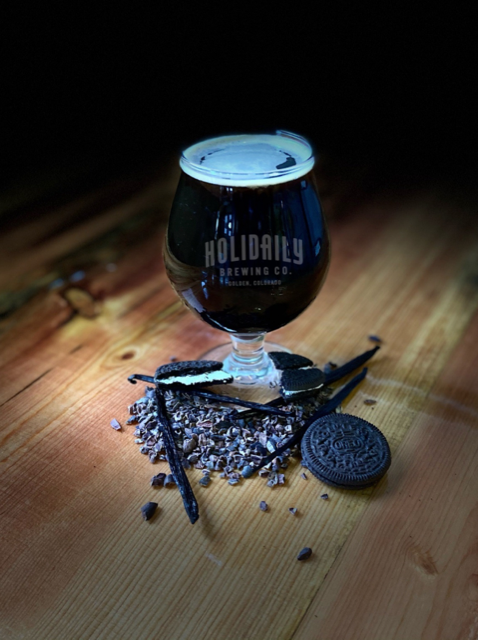 It's only a matter of time before we see non-alcoholic pastry stouts!
"Pastry stouts aren't terribly new, but the proliferation has absolutely exploded, seemingly in tandem with direct-to-consumer sales," remarks Tetreault. "Like all else, they'll peak and then pull back from the heights at some point, but they are far too delicious to go away!"
Hop Culture's Best Pastry Stouts of 2020
If you're looking for the best examples of the style, we certainly recommend starting with the breweries mentioned above. Below, we'll share a few of our recent favorite pastry stouts that we've tried.
Meta Coconut
Amalgam Brewing + Westbound & Down Brewing Co. — Denver, CO + Idaho Springs, CO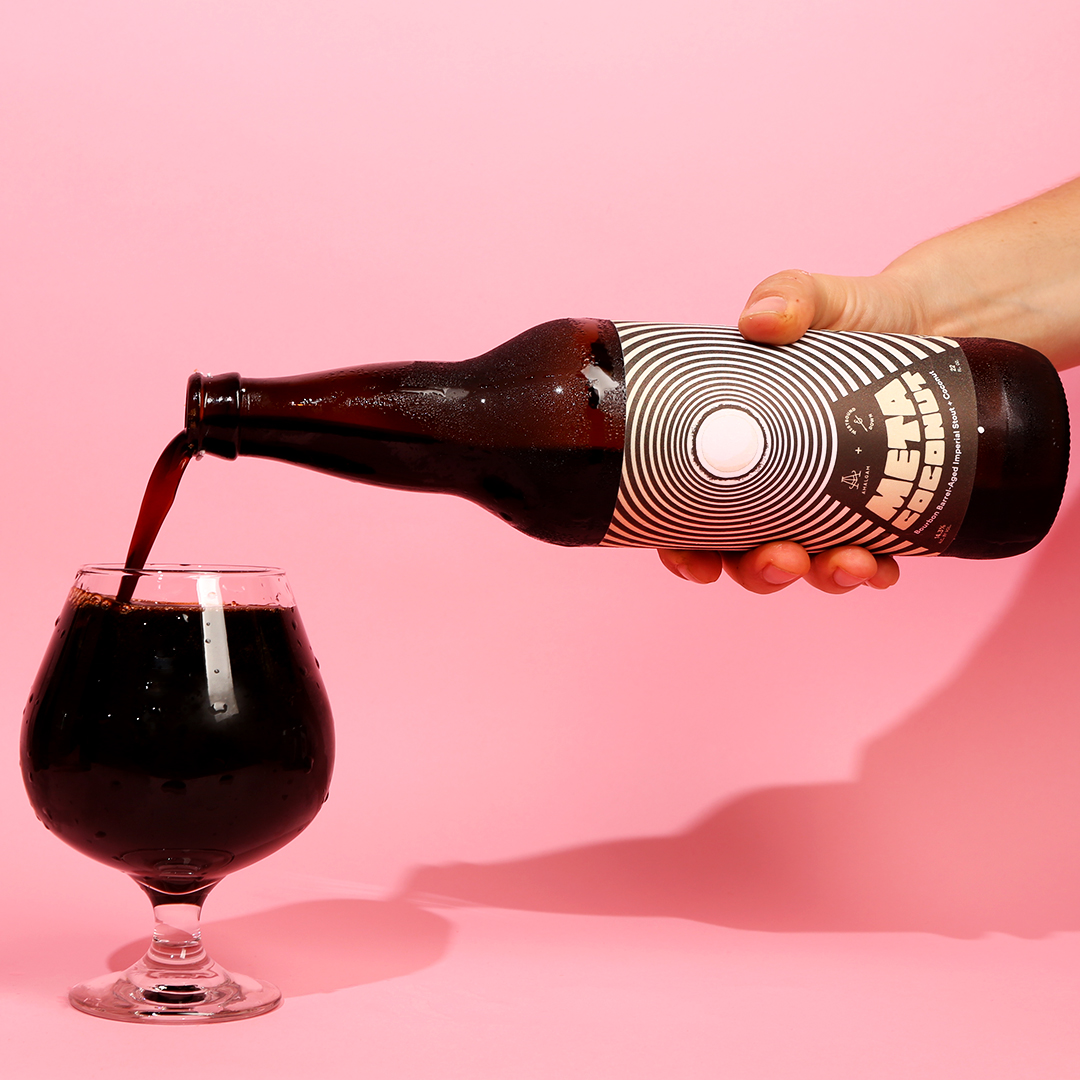 Amalgam might not be one of the most productive breweries in Colorado (their releases are relatively few and far between), but every beer we try is exquisite.
Meta Coconut was a collaboration between Amalgam and another Colorado powerhouse: Westbound & Down. Our initial love for Amalgam began in the world of sours. But, we've been thoroughly impressed with their trip down the darker side. So much so that this beer was named in our list of the best beers of 2020. And they've nailed the pastry stout style. All of the necessary details are there. Heaven Hill barrel-aging. A playful adjunct. And a boozy 14.3% ABV. But, it's made to excellent effect. Meta Coconut tastes decadent with layers of bourbon-soaked coconut, velvety vanilla, and nutty chocolate.
Hunahpu's Imperial Stout
Cigar City Brewing — Tampa, FL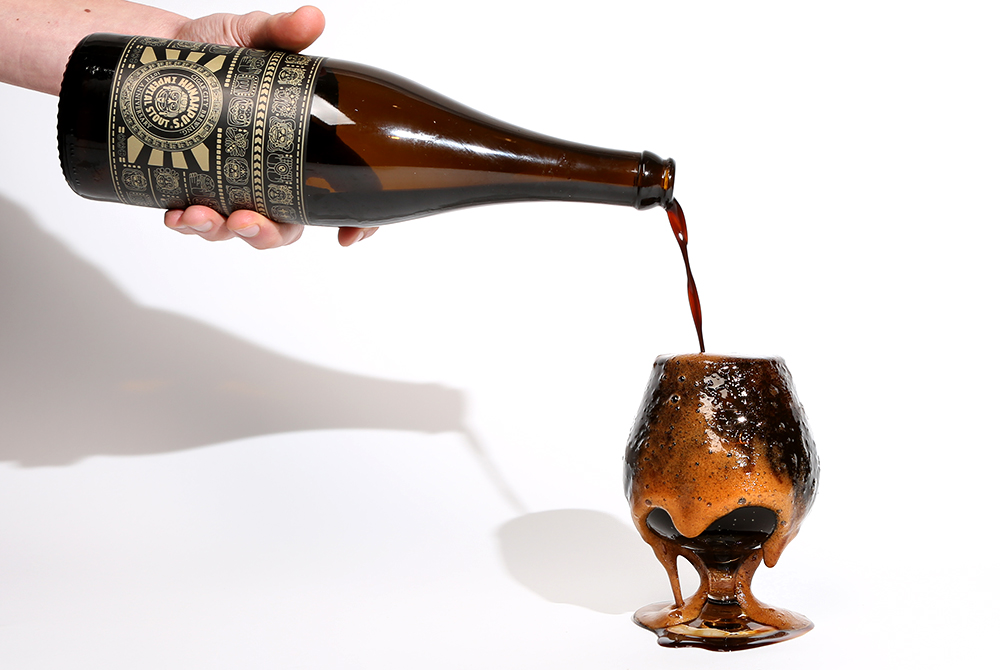 This annually released beer is tied to one of the most hyped festivals of the year. Hunahpu's Day celebrates excess in craft beer and the eponymous imperial pastry stout, brewed by festival organizers Cigar City is big. It's rich and decadent and genuinely a tasty beer. Brewed with chili peppers, cinnamon, vanilla, and cacao nibs, there's sweetness, a bit of heat, and coffee roastiness present that makes for a bold imperial stout. And, if you're looking to get your hands on the 2021 release of Hunahpu's Imperial Stout, you can learn more here.
Champurrado
Corporate Ladder Brewing Co. — Palmetto, FL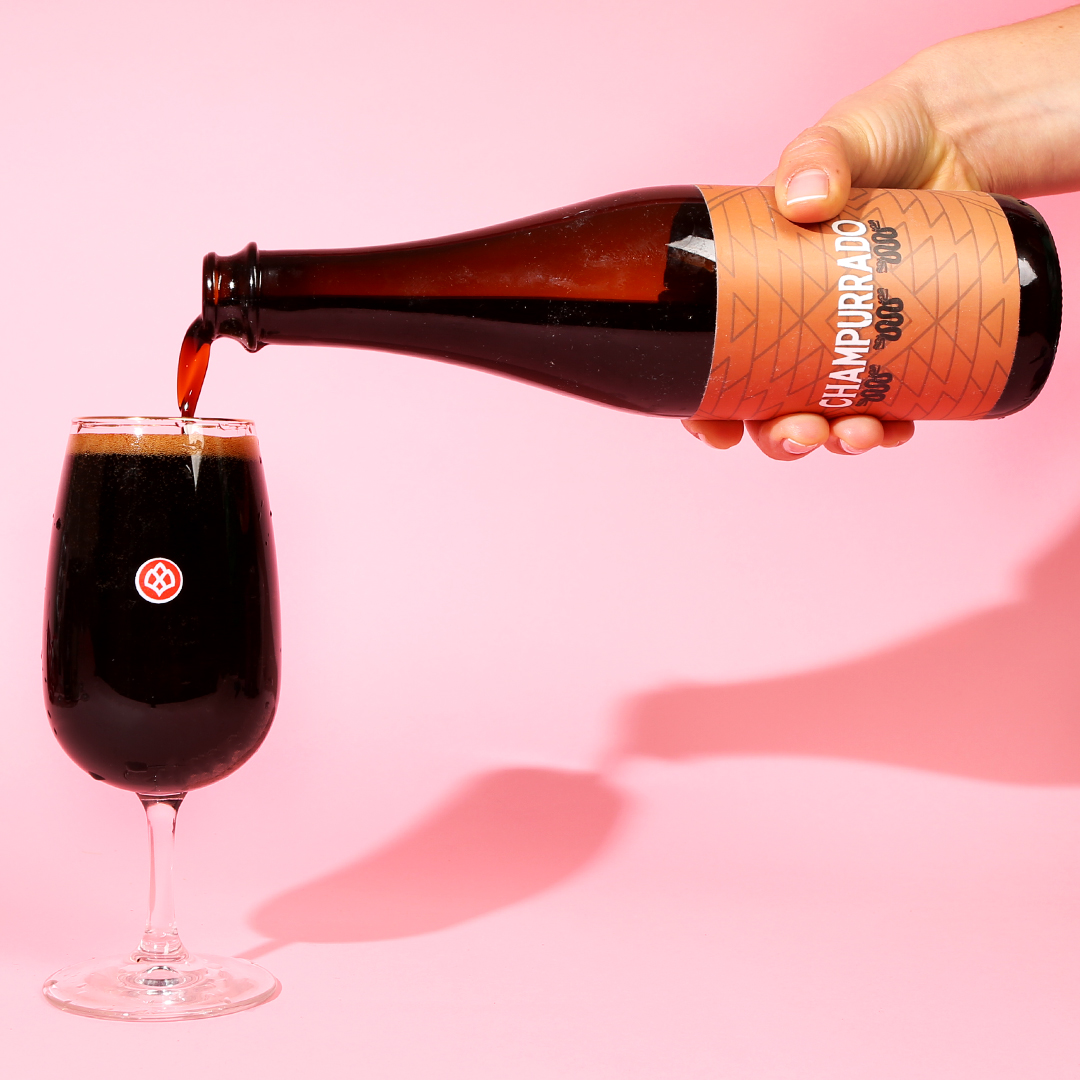 We named Corporate Ladder one of the top 10 best breweries to watch in 2021. And for good reason. The Palmetto, Florida-based brewery is producing exciting and truly fun beers that have caught the eyes of locals and followers from afar. Champurrado was yet another example of the utter joy that oozes out of every Corporate Ladder beer. Champurrado is a Mexican hot chocolate inspired stout. Brewed with cacao nibs, cayenne pepper, cinnamon, agave nectar, vanilla, and marshmallow, Corporate Ladder absolutely nailed it with this wonderfully spicy, decadent stout. Ideal for cold winter days.
Abiogenesis
The Eighth State Brewing Co. — Greenville, SC
Abiogenesis is brash power in a bottle. It's a pile driver of decadence with flavor that opens up the mosh pit on your tastebuds. I mean it's 16.6% after all.
Abiogenesis is nearly still with the lack of carbonation and foam. It's not thick or syrupy, just a smooth ride–like driving over a freshly paved road. Brewed with Tahitian vanilla beans and bananas, the flavor is comfy and cozy–like your favorite banana split sundae.
Exit Simulation
Good Word Brewing & Public House + Crooked Run Brewing — Duluth, GA + Sterling, VA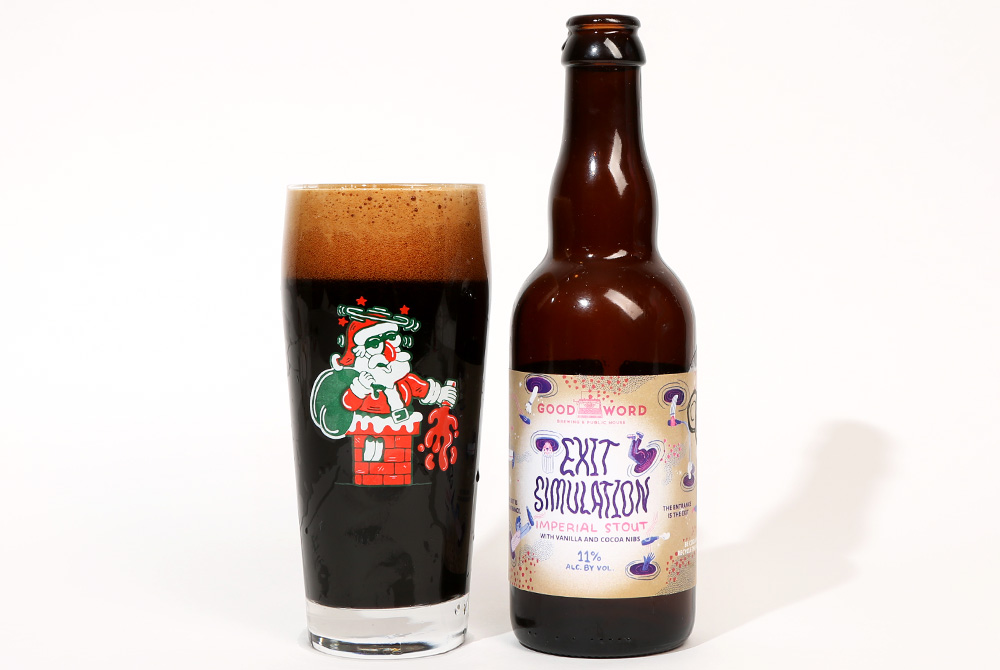 On paper, this is a relatively simple stout. In fact, some might say it doesn't count as a pastry stout. But, the end result is a sweet treat so we let it slide.
Good Word collaborated with Crooked Run on this imperial stout brewed with vanilla and cocoa nibs. No wild adjuncts, no barrel-aging, no glitz and glamour. But, this anniversary beer from Good Word feels special. It's a smooth ride from start to finish with little pops of sweet fudge and whispers of caramel gooeyness.
Coconut Crown
Horus Ages Ales + Three Chiefs Brewing Co. — Oceanside, CA + El Segundo, CA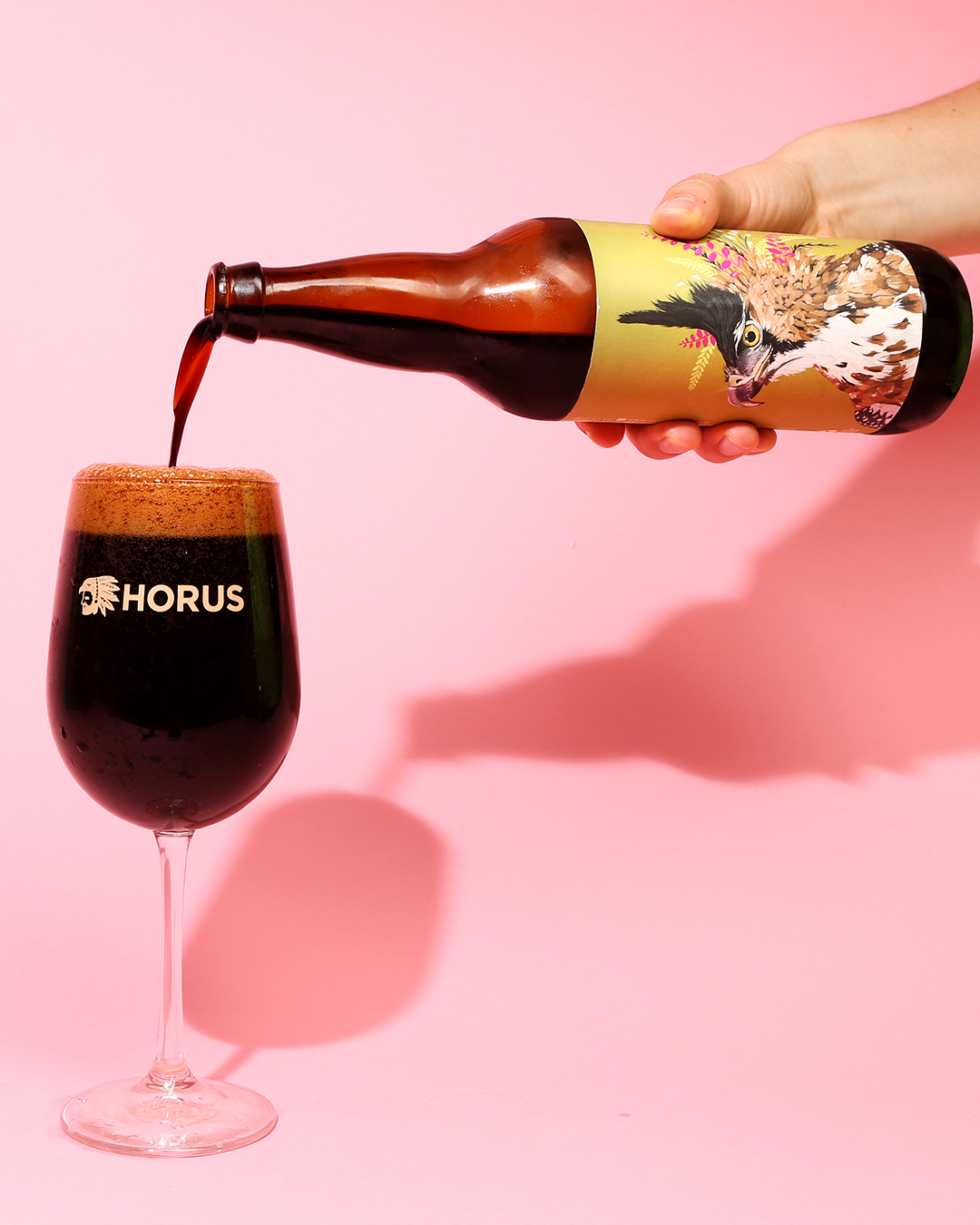 We've said it before but Horus Aged Ales is a master in flavor. Nearly every pastry stout released by Horus Aged Ales manages to balance wild flavors to great effect. Coconut Crown, a collaboration with Three Chiefs, featured just about every coconut product–coconut candy, coconut syrup, coconut water, desiccated coconut, shredded coconut, and toasted coconut. Was all of it necessary? I couldn't tell you. What I can say is that this beer delivered exceptionally well on the promise of huge coconut flavors. And, I was instantly in love.
Small Joys
Long Live Beerworks — Providence, RI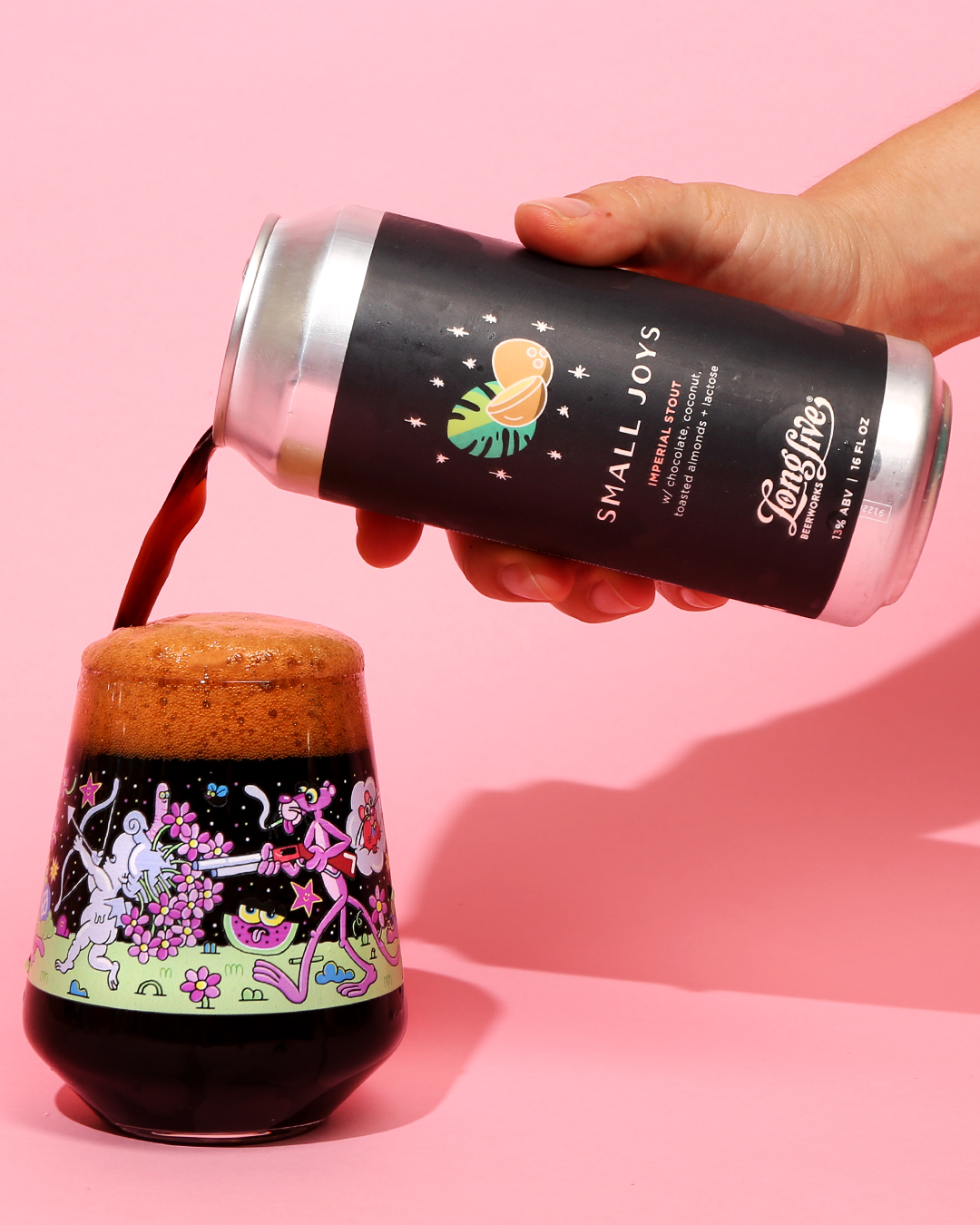 The little things in life sometimes bring the greatest joys. That's the message behind this beer from Long Live Beerworks. Small Joys delivers fantastic flavors without going over the top. Don't get me wrong, it's still a marvelous pastry stout. But, it manages to rein everything in for a truly enjoyable beer. Brewed with chocolate, coconut, toasted almonds, and lactose this silky smooth stout is a true bundle of joy.
Dessert Cart: Hazelnut, Coffee, Vanilla Bean
Mountains Walking Brewery + Imagine Nation Brewing — Bozeman, MT + Missoula, MT
Over the course of 2020, Mountains Walking quickly became one of our favorite breweries. Their dalliances with the sweeter side of beer are almost always wonderful. Dessert Cart provided a blast of sweet goodness in the form of coffee, vanilla, chocolate, and hazelnut flavors.
Fiesta Antes De Morir
North Park Beer Co. — San Diego, CA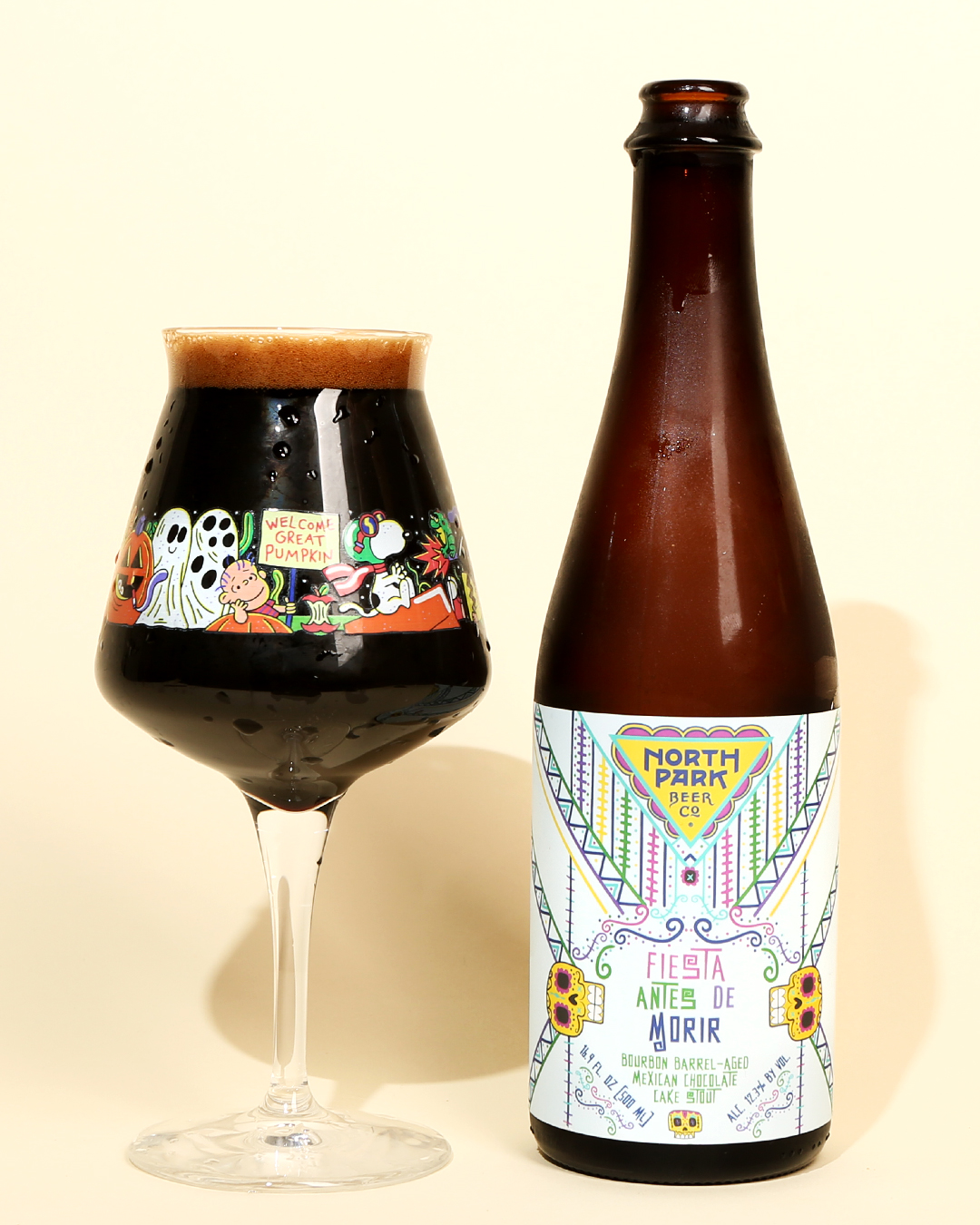 In 2020, we learned that North Park Beer Co. is making some of the best pastry stouts in the country. We can say with certainty that North Park should be your first stop on the pastry stout journey.
Fiesta Antes de Morir was stunningly good. Rich and decadent, like truly sipping on beer-ified cake, this decadent stout is extreme and over-the-top, but in such a gratifying way. Kind of like polishing off a whole cake by yourself. Plus, few breweries manage to balance spice flavors appropriately, and North Park used habanero peppers to great effect in this beer.
Anagram
Omnipollo + Dugges Bryggeri — Stockholm, Sweden + Landvetter, Sweden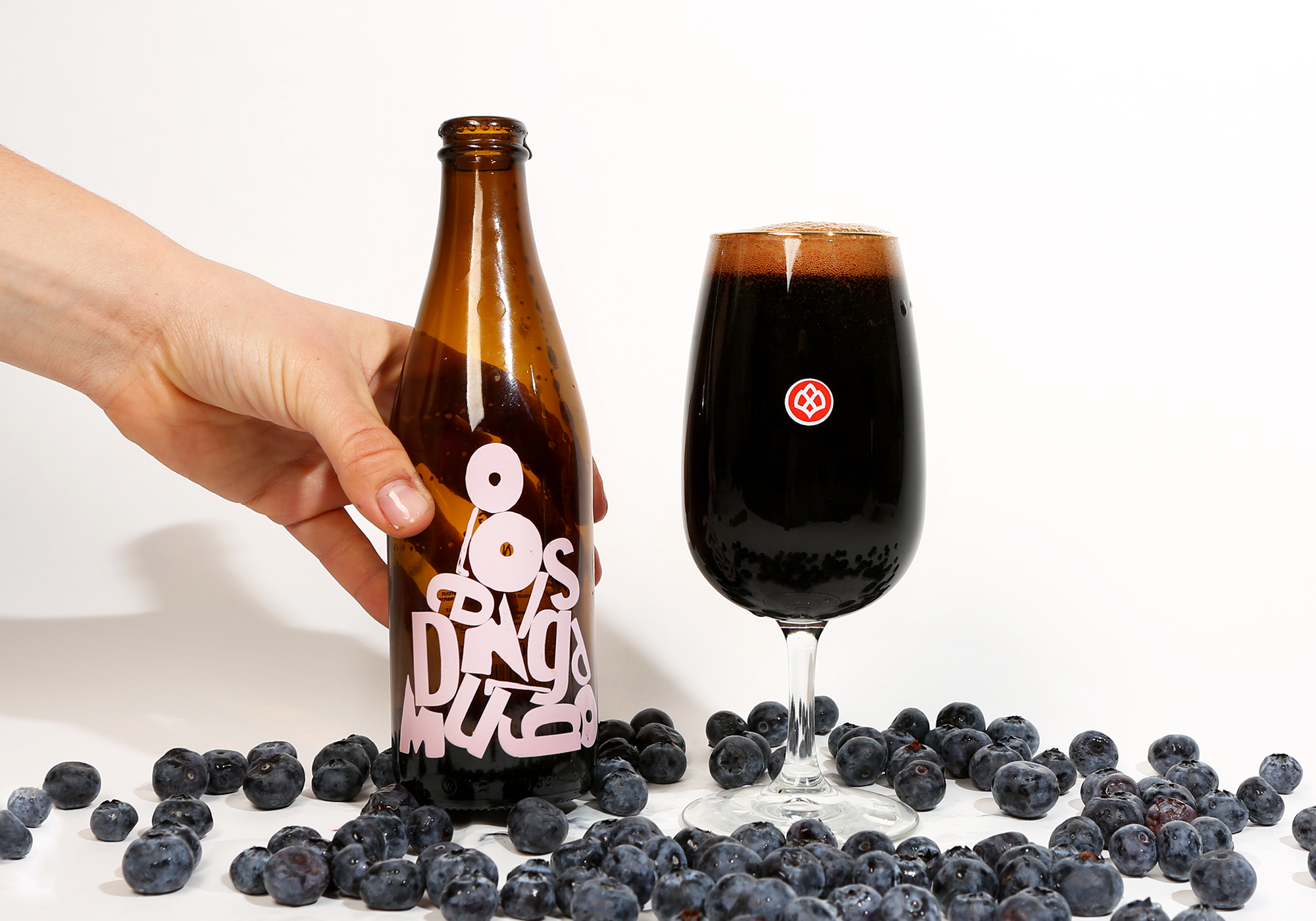 We recently reviewed a vintage version of this beer, so if you're interested in learning our thoughts on that, click here. But, for the time being, we'll say that Anagram, which is an annual collaboration from Omnipollo and Dugges, is a stunningly balanced pastry stout. It leans heavily into sweet territories, and that adjunct profile might be alarming, but it achieves true mastery. The berry flavor comes through in subtle yet potent ways and the body is creamy like pancakes.
Cyclo Stout
Pasteur Street Brewing Co. — Saigon, Vietnam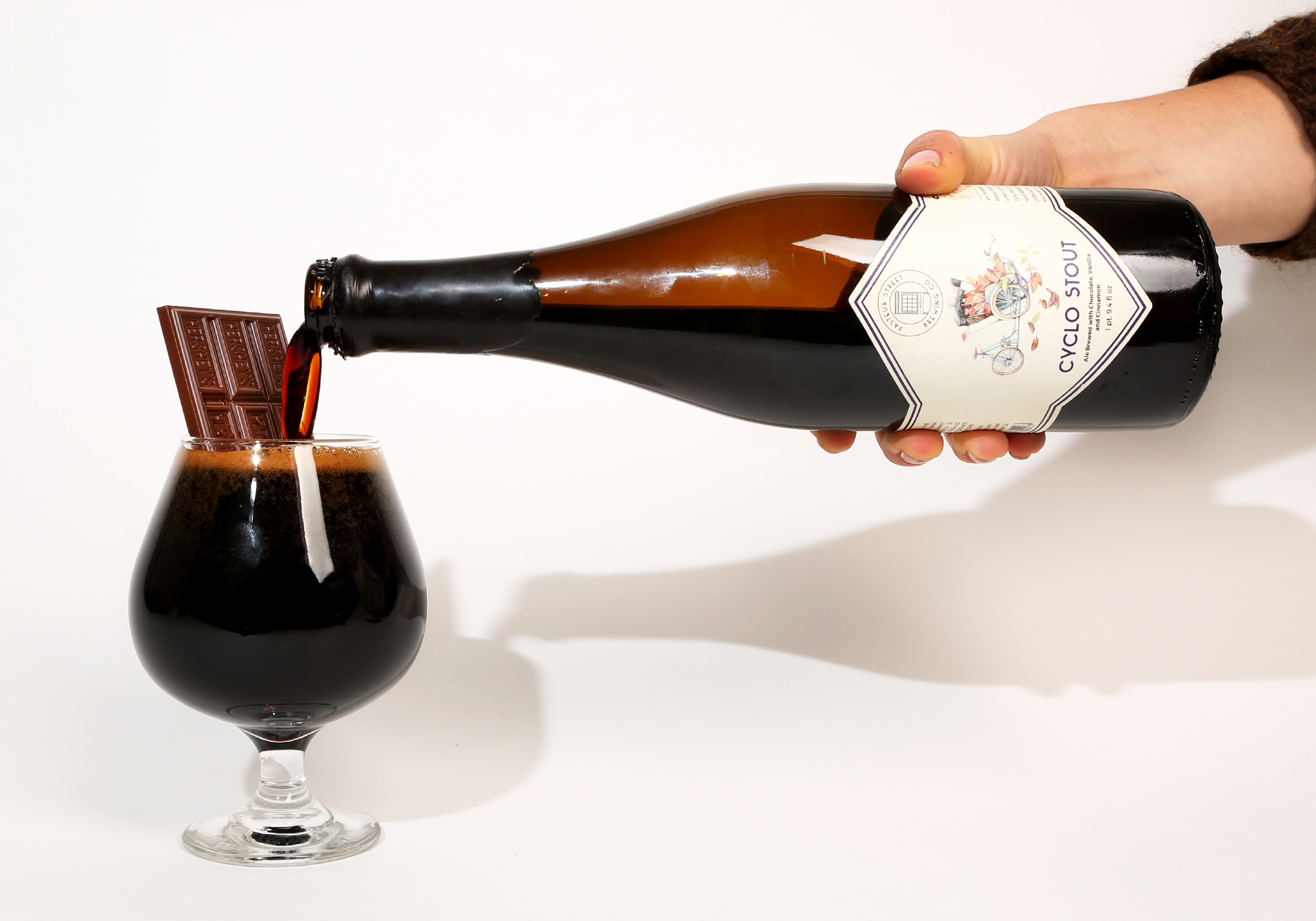 It's unclear whether this beer truly fits into the pastry stout style. I described it as the "prototypical stout–similar adjuncts to the dessert stouts flooding today's market but not with the same intensity that drinkers might expect." Regardless, it's a fantastic beer. It brings with it the wonderful, decadent flavors of Vietnam in a beer that pastry stout drinkers will thoroughly enjoy.
If you want a more in-depth look at this beer, read our full review of it here. It's a stellar beer that is far too overlooked by modern drinkers.
Qahwah
Seventh Son Brewing Co. — Columbus, OH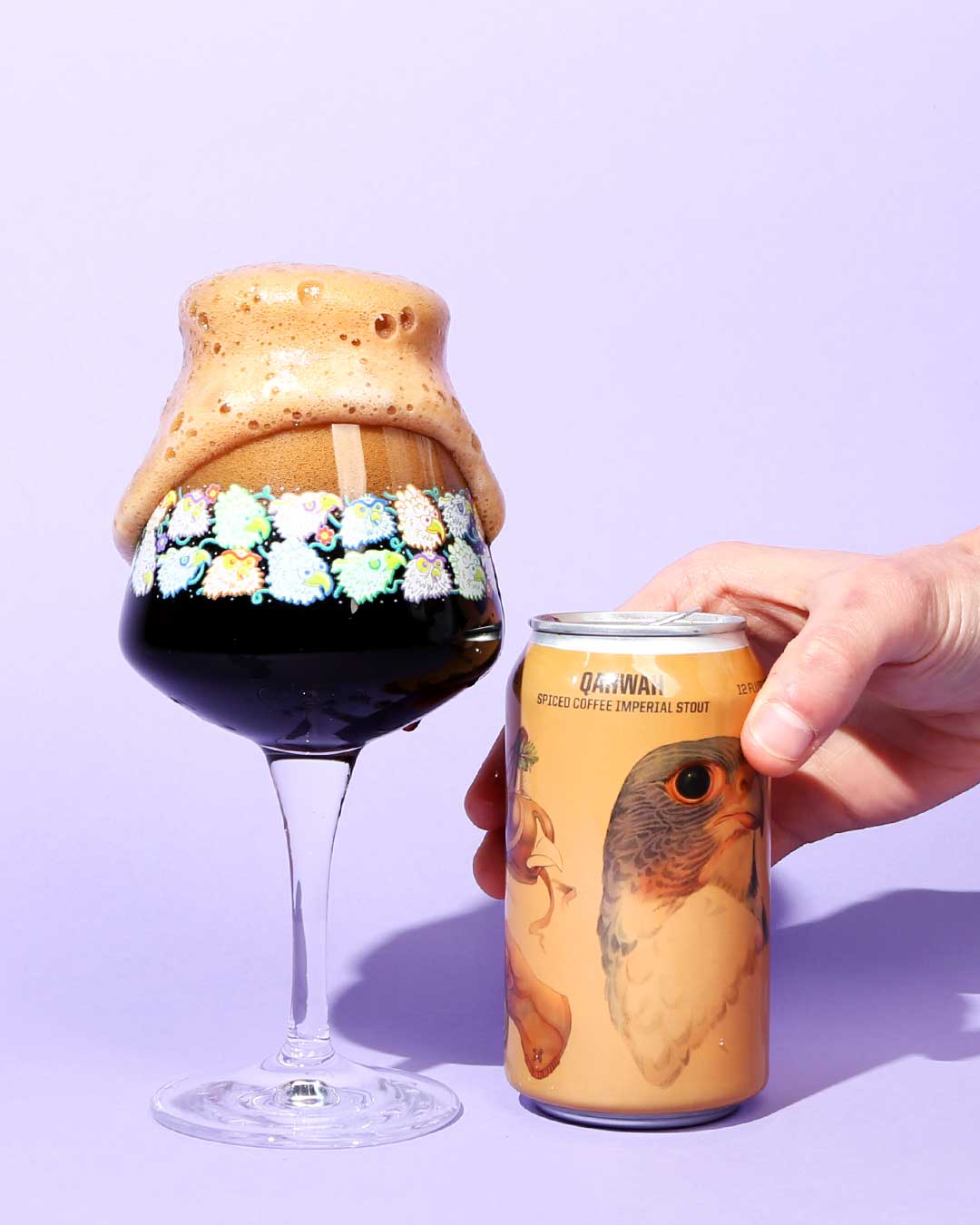 Qahwah is an Arabic coffee-inspired stout infused with Mission Coffee beans, cardamom, clove, cinnamon, and ginger. Seventh Son nailed it with this cold-weather stout, a beautiful representation of genuine Arabic coffee. If you've had a chance to try true qahwah with cardamom, this will bring you right back.
Liked this article? Sign up for our newsletter to get the best craft beer writing on the web delivered straight to your inbox.