Photography courtesy of El Bandarra
Every year we celebrate National Vermouth Day on March 21. But what do we really know about vermouth? Two ounces of dry gin + one ounce of dry vermouth + a dash of orange bitters and you have one of the most classic cocktails in the world: a martini.
And while many of us may be familiar with the juniper-flavored gin, vermouth, on the other hand, has stayed in the shadows, playing a supporting role in various cocktails, including martinis, Manhattans, and Negronis.
Until recently, when a wave of vociferous vermouth producers voiced their affection for this voluptuous fortified wine.
But what exactly is vermouth? And can we enjoy it like we do a couple of fingers of bourbon? (Hint: you sure can).
Today, on National Vermouth Day, we toast to the wormwood root-derived wine that can stand on its own inside and outside a martini or Negroni glass.
To celebrate this under-shadowed spirit, we've hand-selected unique vermouths that should be on your radar.
Sip on a few of our favorite vermouths below.
What Is Vermouth?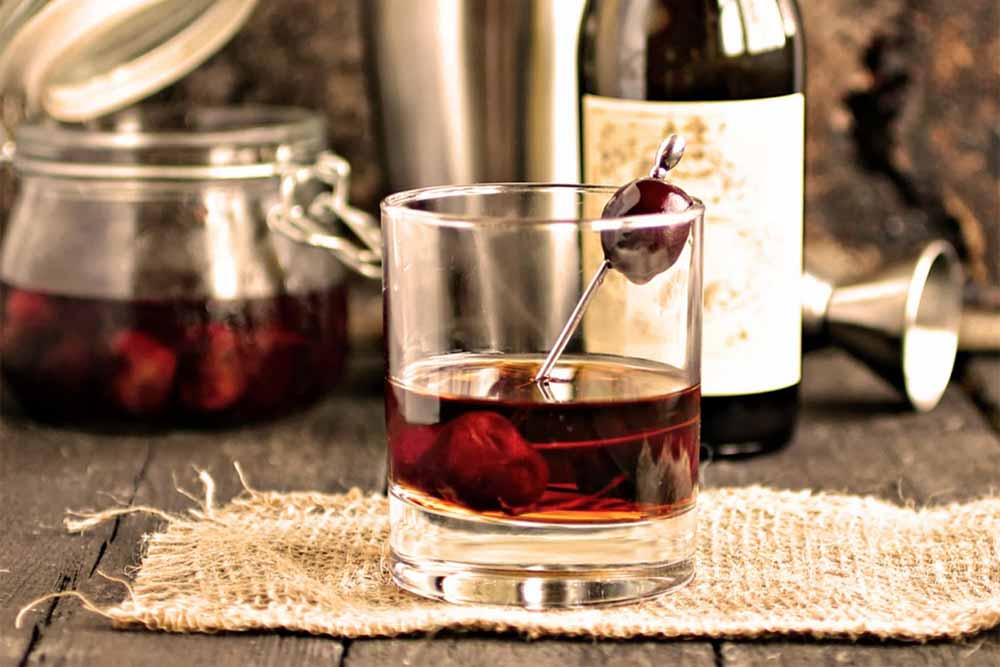 If you thought vermouth was a type of liquor, you wouldn't be alone. We did too!
But, surprise, it's not.
Technically a fortified wine, vermouth ferments for a short time using any number of specific grape varietals before getting a dose of neutral-flavored, clear alcohol (often grape brandy). The extra spirit bumps up the ABV, hence fortified wine.
Also considered an aromatized wine, vermouth then adds herbs, spices, or roots—historically wormwood.
But you can often find a variety of spices and botanicals in vermouths. For instance, coriander, ginger, juniper, sage, orange peel, star anise, or cloves, to name a few.
Typically, a producer ages the fortified wine for a few weeks or months.
Each producer has their recipe, including their own grapes and blends of herbs and botanicals, meaning there is a whole wide world of fortified wines for you to try.
The History Behind Vermouth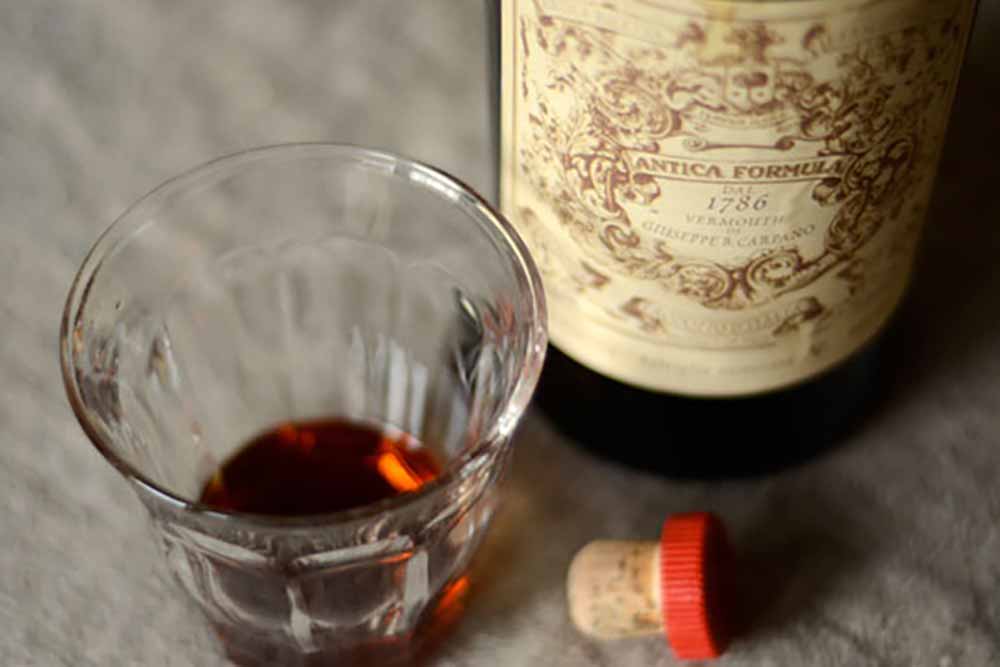 Dating back to the fifteenth century, vermouth rose in popularity thanks to its believed medicinal properties.
History notes that Italian Antonio Benedetto Carpano made the first sweet vermouth in 1786, while Frenchman Joseph Noilly made the first dry vermouth in 1813.
But you can find roots across continental Europe, including Italy, France, Spain, and Germany, which you can see from the evolution of the elixir's name.
Historically, people added wormwood root to vermouth. Wermut, the German word for wormwood, was pronounced vermwut by the French.
Each country has its claim on vermouth that probably gets a little too hot for this magazine. Let's suffice it to say that many cultures have enjoyed vermouth for many centuries.
Which is why we now celebrate this fortified wine on National Vermouth Day.
What Is the Difference Between Dry and Sweet Vermouth?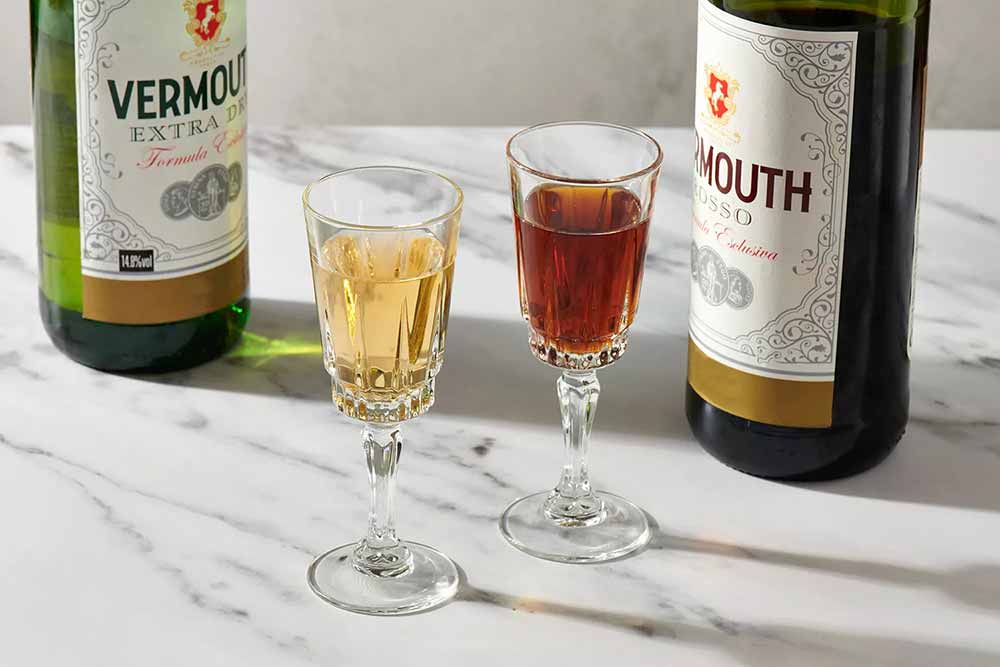 Essentially, there are two types of vermouth: sweet/red (Italian) and dry/white (French)
Red/Sweet (Italian) Vermouth
Considered red or rouge, sweeter vermouths get an infusion of sugar, often up to fifteen percent.
While obviously sweeter, red vermouths also include botanicals for an underlying balance of bitterness.
Red vermouths tend to exude dark fruit, vanilla, and caramel flavors and are medium-bodied, exhibiting some tannic qualities.
You'll find these types of vermouths in well-known cocktails like Manhattans and Negronis.
These vermouths are like hazies—more approachable to the palate and more of a gateway drink to the style.
In other words, drinkers often opt for a hazy instead of jumping in with a super bitter-forward beer like a West Coast IPA.
The same rule applies here: If you're new to vermouth, consider starting with a sweeter, red variety.
Dry/White (French) Vermouth
Commonly found in martinis, dry vermouth is perhaps the most well-known in America. Paler in color, dry vermouths are a bit harsher and unadulterated, focusing more on the alcohol than any accompanying flavors. You'll only find around five percent sugar in dry vermouths.
Pretty light-bodied and low in tannins, dry vermouths focus more on the floral, botanical, and earthy flavor profiles, finishing extremely dry.
People often consume dry and sweet vermouths as an aperitif, a small drink served before a meal to whet the appetite.
What to Look for When Buying Vermouth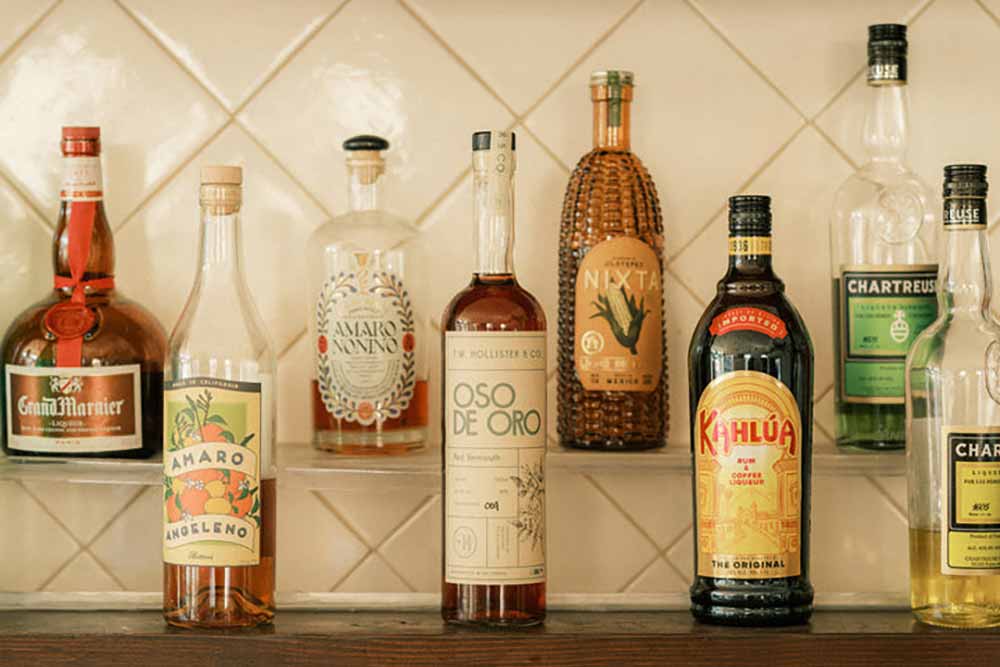 Nowadays, you can find vermouth pretty much everywhere, from your high-end cocktail bar to your corner grocery store.
Often stocked in the mixers section, vermouth can vary in price and quality depending on who makes it, of course.
Some top-notch, classic producers to keep in mind include Carpano, Cinzano, Dolin, Martini & Rossi, Noilly Prat, Punt e Mes, Tribuno, and Vya.
For our part, we wanted to honor the classics but also reach outside the traditional boundaries.
Today's craft distilling revolution has generated quite a few exciting new producers making their own interpretations of vermouth. Here are the eight best classic and contemporary vermouths we recommend dabbling with on National Vermouth Day.
Hop Culture's 8 Best Vermouths to Celebrate National Vermouth Day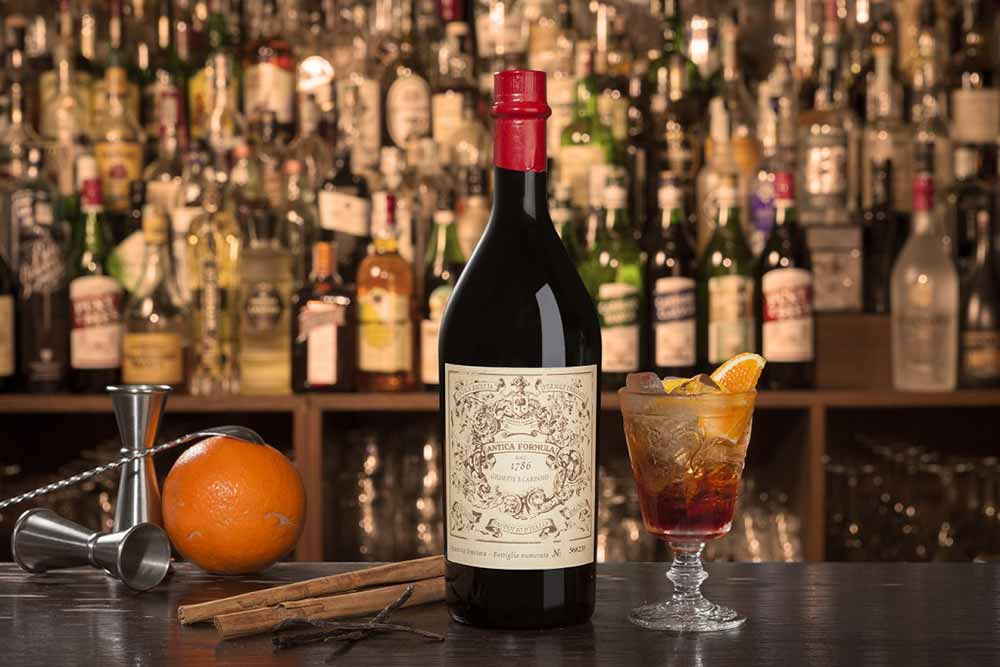 Carpano Antica Formula
Italy
ABV: 16.5%
Type: Red/Sweet
The Story: Kick off National Vermouth Day with a classic. Traditional for a reason, this vermouth stands as the godfather of fortified wines. Created by the one and only Antoni Benedetto Carpano in 1786, the original recipe continues to delight today. Basically, Carpano Antica Formula should be a staple in any home bar. Using select Italian grape varieties within twenty-four hours of receiving them, Carpano also adds vanilla from Madagascar, Papua New Guinea, and Tahiti, along with superior botanicals. Carpano keeps the exact aromatic plants and process for infusing them a secret, but rest assured that Carpano Antica Formula is the perfect vermouth if you're looking for that classic, sweet version.
Tasting Notes: Vanilla, dried fruit, raisins, cloves, spicy, citrusy, bitter orange, dates, cocoa beans, and saffron
Dolin Vermouth de Chambéry Blanc
Chambéry, France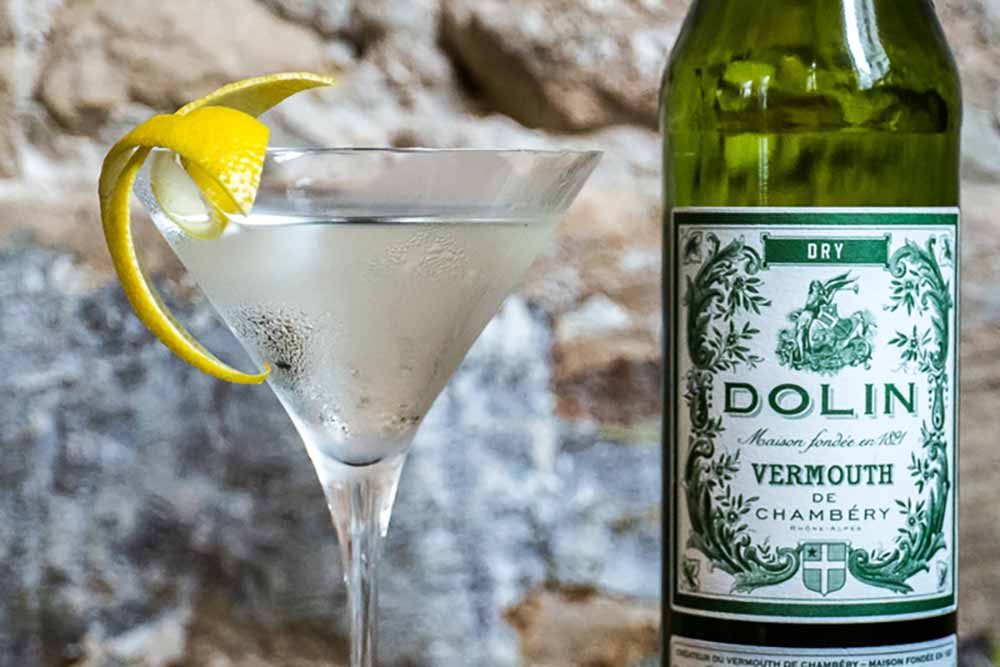 ABV: 16%
Type: White/Dry
The Story: Made by the only independent vermouth producer still in Chambéry, France, Dolin falls into the more traditional white/dry range. The over-two-hundred-year-old producer uses a bunch of botanicals in this recipe, including wormwood, hyssop, chamomile, genepi, chinchona bark, rose petals, and more. A white wine base also gets a dose of sugar for a super bright, crisp vermouth that you can drink on the rocks or in a simple cocktail.
Tasting Notes: Elderflower, peach, pear, orange, grapefruit, lemon
Bolney Rosso Vermouth
West Sussex, England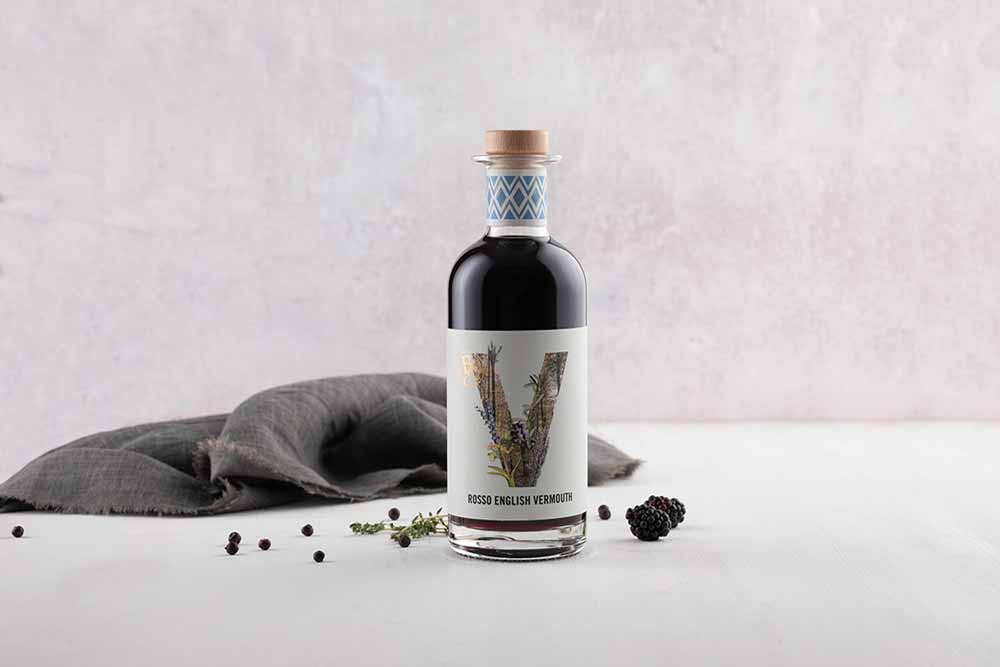 ABV: 20%
Type: Red
The Story: This English red vermouth picked up a gold medal at the 2022 World Vermouth Awards. This fifty-year-old winery started in 1972 when founders Janet and Rodney Pratt bought some land and planted 1,000 vines across three acres. Inspired by what's on the vineyard, Bolney winemakers infuse rosso vermouth with unique botanicals. To make their vermouth, Bolney producers start with the vineyard's base wine, fortifying it with ethanol and sugar before steeping it with various roots, leaves, herbs, spices, and fruits. Bolney was the first estate in the area to produce rosso vermouth.
Tasting Notes: Rose, elderflower, berries, black currant, eucalyptus, slightly spicy, slightly sweet, warm woody, rosemary, thyme, brown sugar, baking spices
El Bandarra Vermouth Blanco
Spain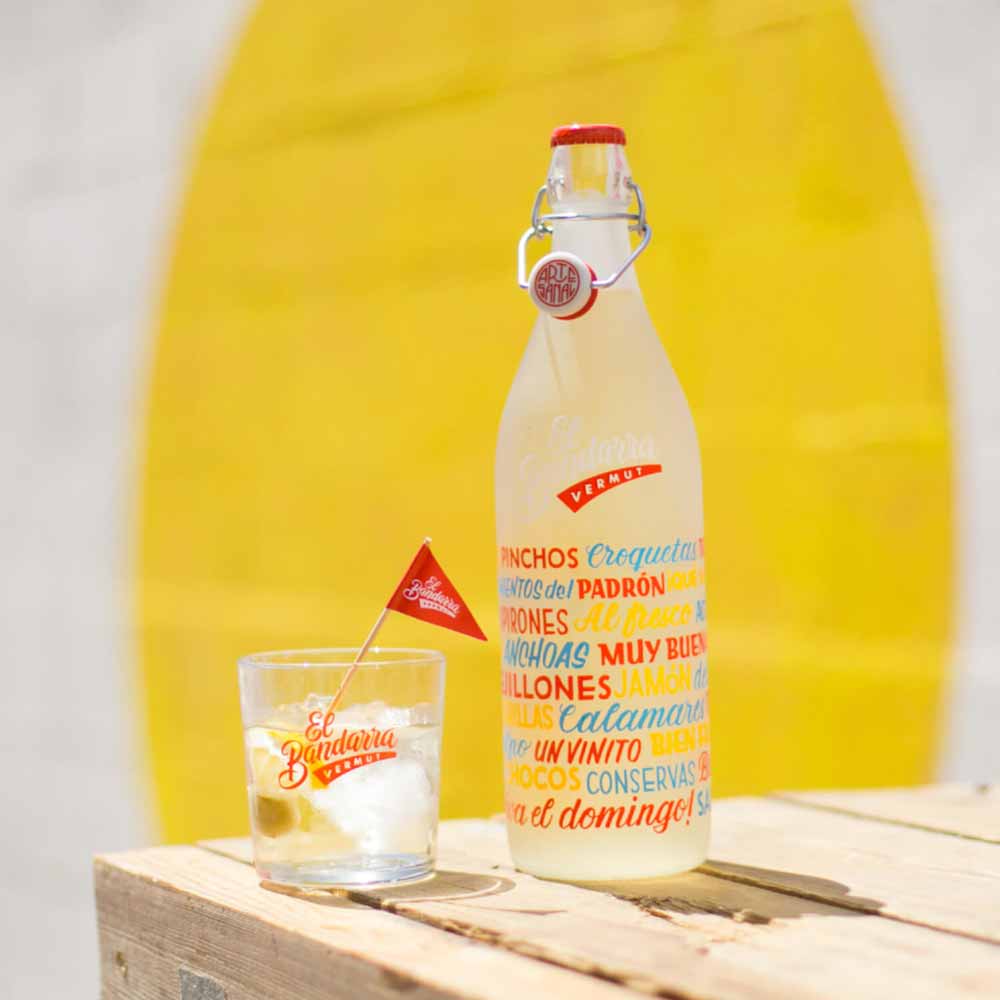 ABV: 15%
Type: Dry/White
The Story: The cool new kids on the block, El Bandarra makes a banging rosso vermouth too. But with their blanco version, you get a 50/50 splash of white Grenache and Xarel-lo grapes, a touch of vanilla, and over forty different botanicals. Best enjoyed on plenty of ice with maybe a slice of lemon, El Bandarra Vermouth Blanco "tastes like finding money in your pocket: unexpected and marvelous at the same time," writes the producer.
Tasting Notes: Crisp, clean, bittersweet, floral, silky, smooth
Top Cuvée House Vermouth
England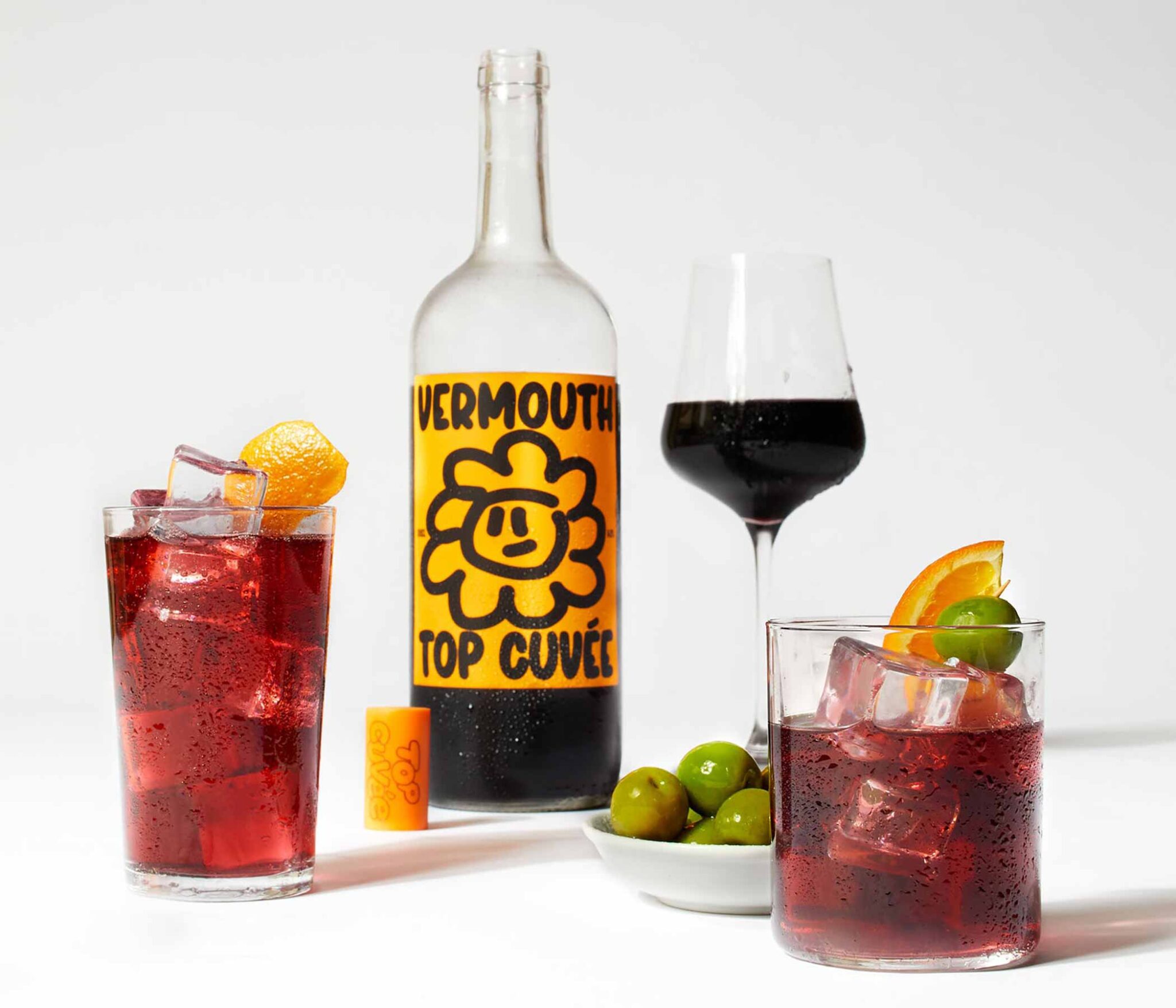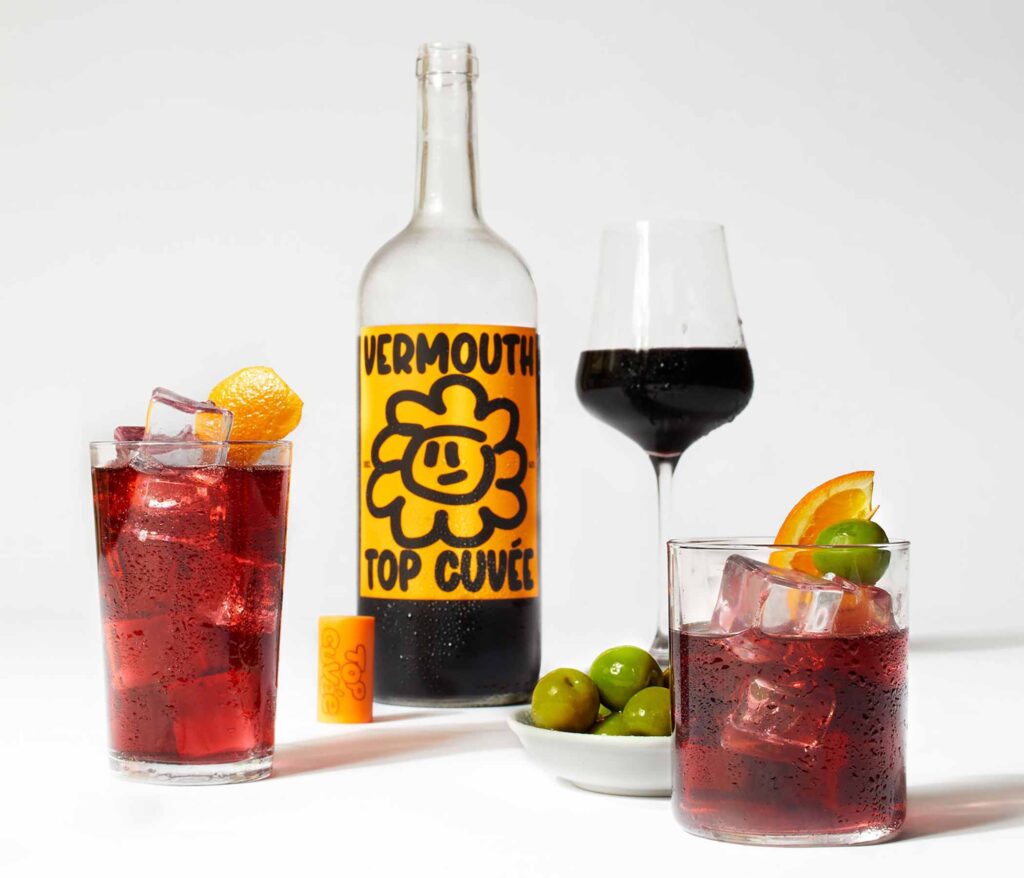 ABV: 14.9%
Type: Lighter
The Story: If you're looking for something a little different to drink on National Vermouth Day, go for Top Cuvée. A sort of hipster take on vermouth, Top Cuvée doesn't really fall into the traditionalist boxes of sweet or dry. Somewhere in between, Top Cuvée starts with a base of Portuguese Castelao wine before infusions of wormwood, orris root, gentian, and English grain, along with orange and lemon peel, lemon thyme, cardamom, rosemary, and peach! Truly a unique interpretation, Top Cuvée skirts the classics while wildly swerving in its own direction. If you're a red and white wine drinker who recently found orange or natural wine, this vermouth is probably for you!
Tasting Notes: Peach, grapefruit, citrus, lemon, thyme, rosemary, orange
Compañia De Espirituosos Andinos Avelino
Peru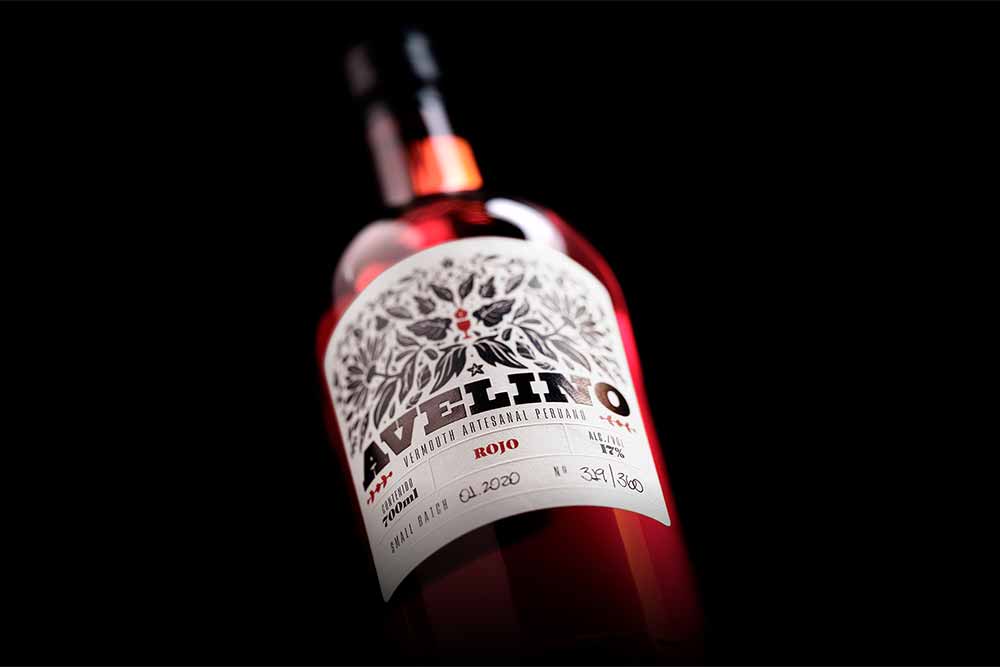 ABV: 17%
Type: Red/Sweet
The Story: Gold winner of the "World's Best Sweet" at the 2022 World Vermouth Awards, Avelino hails from Peru, a country you wouldn't necessarily associate with vermouth. But in this South American country, the artisanal Compañia De Espirituosos Andinos leverages local ingredients to craft brilliant vermouth. For instance, chamomile nurtured to give off the best aromas and floral notes, sustainably harvested cardamom, and vanilla from the Vanilla Planifolia plantation nearby. All told, this vermouth highlights the exciting possibilities of breaking new boundaries in fortified wine.
Tasting Notes: Slightly sweet and spicy, cinnamon, vanilla, pleasant bitterness
Poe Wines Mommenpop Ruby Grapefruit Vermouth
California, USA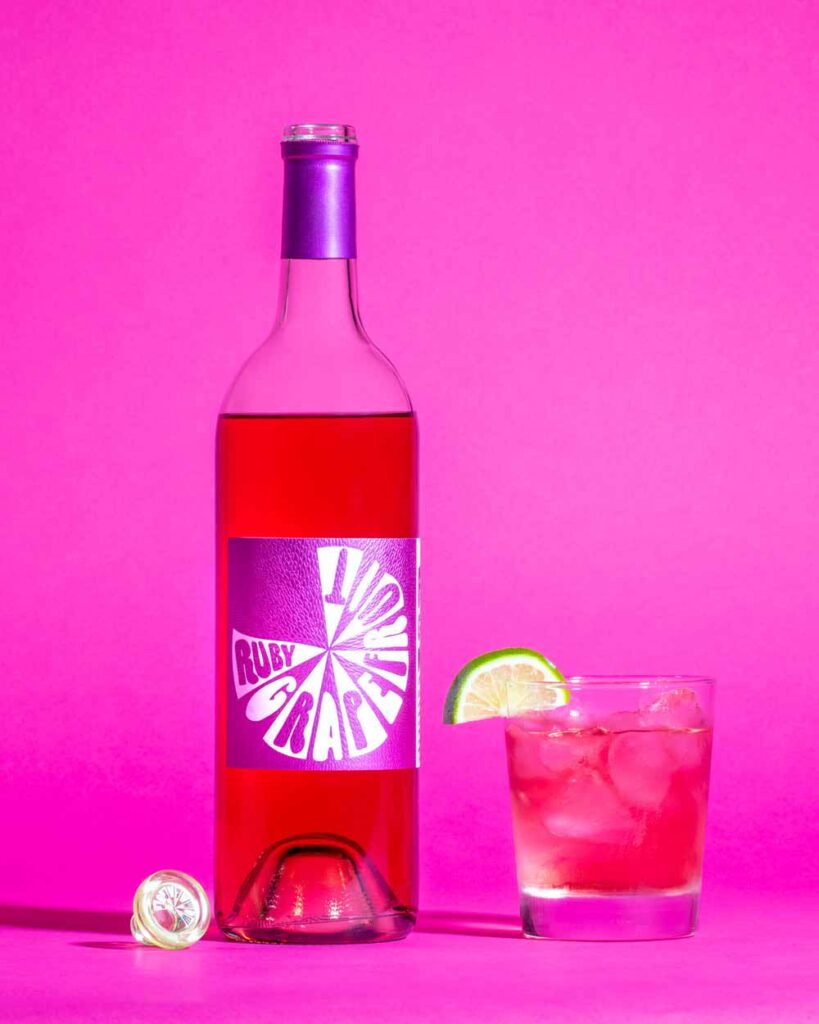 ABV: 17%
Type: Sweet/Red
The Story: As the story goes, Mommenpop founder Samantha Sheehan, a winemaker curious to explore the next new thing, created her first vermouth with locally grown Seville oranges and her own Chardonnay. Since then, Sheehan has branched out, experimenting with new flavors and picking up awards. Her Mommenpop d'Pampe Grapefruit Vermouth won a Good Food Awards in 2021. For the Ruby Grapefruit variety, this California-based, women-owned brand starts with a base of Pinot Noir rose wine and Star Ruby grapefruits before adding botanicals such as orris root, vanilla bean, and green cardamom. This vermouth is a beautiful interpretation of what vermouth can be in the 21st century.
Tasting Notes: Zesty, spritzy, slightly pithy, but mostly juicy, approachable, cherry, grapefruit, and citrus
T. W. Hollister & Co. Oso de Oro Dry Vermouth
California, USA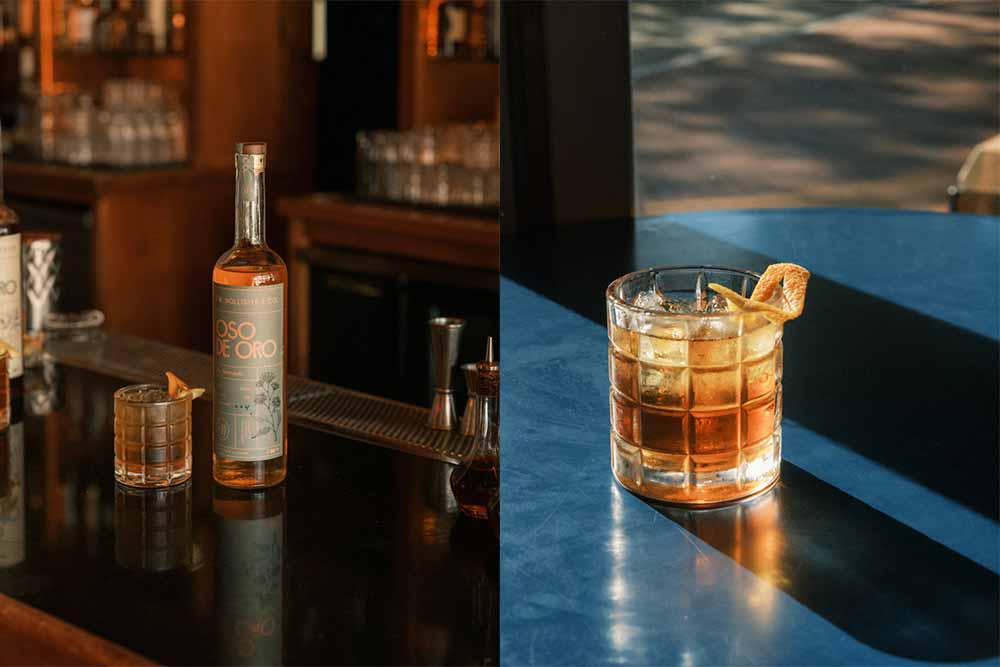 ABV: 16%
Type: Dry
The Story: "Hand-harvested vermouth celebrating the untamed spirit of the West," is the slogan at California-based T.W. Hollister & Co. Made with local ingredients, many of which the producers forage from their family ranch, this small-batch dry vermouth starts with white wine macerated from a blend of twelve botanicals. Inside the bottle, you'll also find orange peel, chamomile, and rosehip, among other spices and herbs.
Tasting Notes: Subtle herbal, pleasant finish, fruity