Photography courtesy of Sierra Nevada Brewing Co.
We love hops! And so do you. We all can't get enough of those little green cones. Case and point, in 2021, the Pacific Northwest (PNW) grew a record high 116 million pounds of hops. And last year, despite several climate challenges, the entire country accounted for 61,777 acres of hops. Good for first in the world. So when we say the word "hops," what pops into your mind? Three little letters, right? I-P-A. Well, we're here to tell you that those aren't the only three letters that should burst into your brain. What about APAs, aka American pale ales?
Almost a misnomer of sorts, American pale ales are anything but "pale." In fact, some may argue that American pale ales are one of the most important styles in the history of craft beer in this country; American IPAs may not exist without these progenitors.
In late 1980, Sierra Nevada Founder Ken Grossman set out to make a beer that showcased his love of one particular Pacific Northwest hop: Cascade.
Sierra Nevada's Pale Ale, a beer hopped higher than anything else in its day, for all intents and purposes kicked off the highway to hops, inspiring a generation of brewers to push the boundaries. Eventually, the bolder, clearer, brighter-hopped West Coast IPAs we all know and love started cropping up across the coast.
All thanks to the game-changing American pale ale. (And we haven't even mentioned Dale's Pale Ale, another revolutionary APA that started the canning revolution.)
Of course, the American pale ale didn't appear out of thin air.
The style morphed from its English counterpart. But where English versions tend to be maltier with a focus on slightly earthy, herbal English hops, American pale ales drink lighter, cleaner, and a bit hoppier with a heavy focus on those citrus-y, piney Pacific Northwest hops.
The hops are key here, supported by a light-toasted pale malt and clean-fermenting ale yeast. When you think of American pale ales, these beers should taste a tad floral but also juicy with big notes of orange, grapefruit, and other citrus.
And although American pale ales have a storied past, they're continuing to evolve. Today, you'll find major breweries like SweetWater brewing extra pale ales (a sort of bigger APA, but not yet an IPA) and those like Tröegs and Night Shift experimenting with hazy pale ales. Both of which we've included on this list.
These American pale ales are just as delicious today as they were when first brewed. Below, in alphabetical order, you'll find a ranking of our favorite American pale ales that you can find in a store near you.
Hop Culture's Picks for the 13 Best American Pale Ales Available in Most Stores Right Now
Deschutes Mirror Pond Pale Ale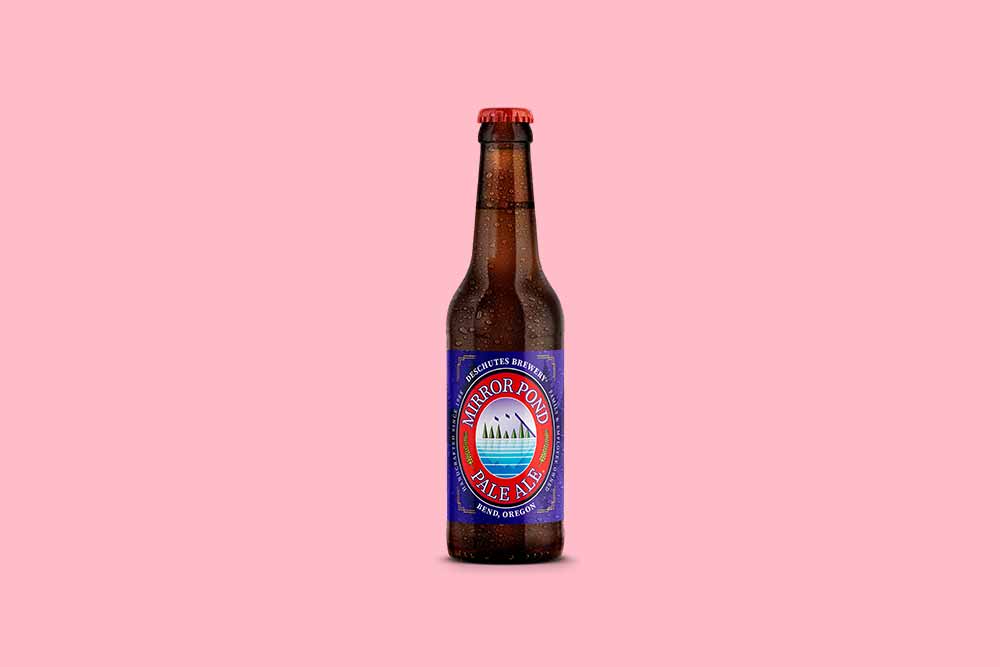 A tried-and-true classic, Mirror Pond first popped up on the market in 1988 and has continued to be one of the most-reliable, widely available versions.
Balance is the key in Mirror Pond with a duality of a slightly sweet backbone from the pale malt and light citrus notes from the Cascade hops.
A quintessential reflection of the style, Mirror Pond has been an examplar pale ale for over twenty-five years and will continue to be well into the future.
Find this revered pale ale in twenty-eight states plus the District of Columbia. Use the Deschutes Brewery Beer Finder to get this beer into your beer fridge.
Dogfish Head Shelter Pale Ale
When we use the words Dogfish Head and beer in the same sentence, it's usually followed by something like 60 Minute IPA, 90 Minute IPA, SeaQuench Ale, Punkin Ale, or Namaste. Very few times have we actually seen Dogfish Head's Shelter Pale Ale mentioned.
Which honestly is pretty strange if you think about it because Dogfish Head Co-Founder Sam Calagione brewed Shelter Pale Ale first.
Yes, Shelter Pale Ale is Dogfish Head's original beer. First brewed in 1995, Shelter Pale Ale includes premium barley and northwestern Willamette and Columbus hops for that classic slightly nutty malt paired with predominantly piney and citrusy hops.
According to Dogfish Head, they named this beer "Shelter Pale Ale" because they "think of a shelter as being a place you come home to."
To enjoy the pale ale style, come home to this beer again and again.
Editor's Note: Shelter Pale Ale is currently only available in the Continually Hopped Variety Pack, which is still widely available throughout the country.
You can currently find this pale ale in the Continually Hopped Variety Pack in all fifty U.S. states and Washington, D.C. We recommend using Dogfish Head's Fish Finder to track down a Continually Hopped Variety Pack near you.
Drake's 1500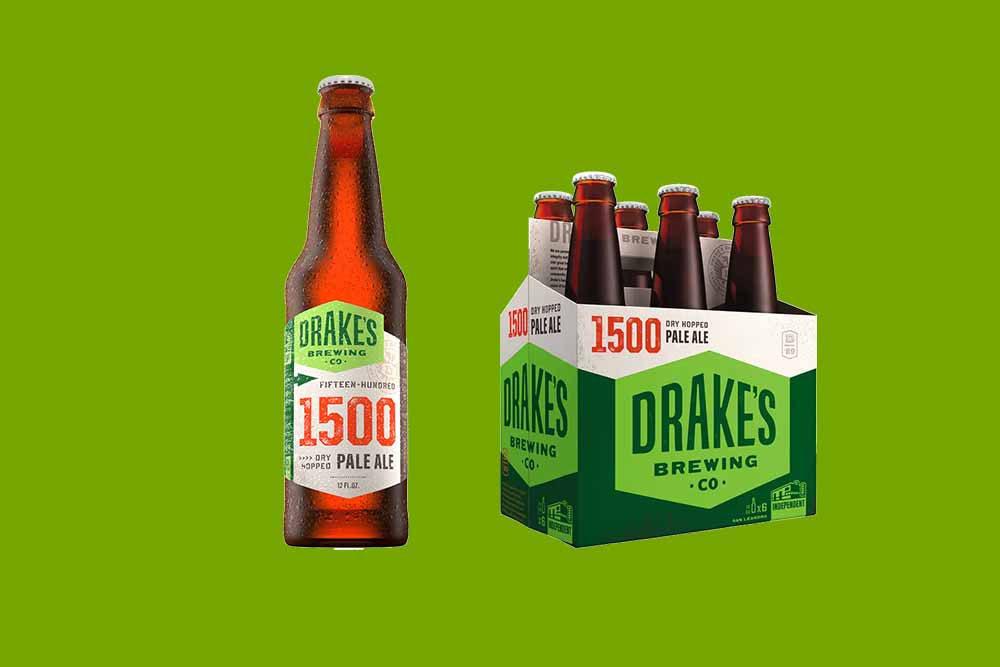 Think of Drake's 1500 like the everyday hoppy beer. A dry hop of Amarillo and Simcoe give this pale ale its signature bold grapefruit and orange character. While two-row and Crystal 35 malts give a bit of toast and honey.
In February 2023, Drake's announced that it would be joining forces with Bear Republic, buying the brewery's recipes, formulas, and intellectual property. For this reason, we're including the brewery's flagship pale ale on this list. Because while Drake's only currently distributes to California, Arizona, and Nevada, Bear Republic distributes to twenty-three states. So while it hasn't happened yet, we do predict Drake's footprint will expand in the future. At the moment though, use the Drake's Beer Finder to locate a 1500 pale ale near you.
1500
">Learn More
Flying Dog Doggie Style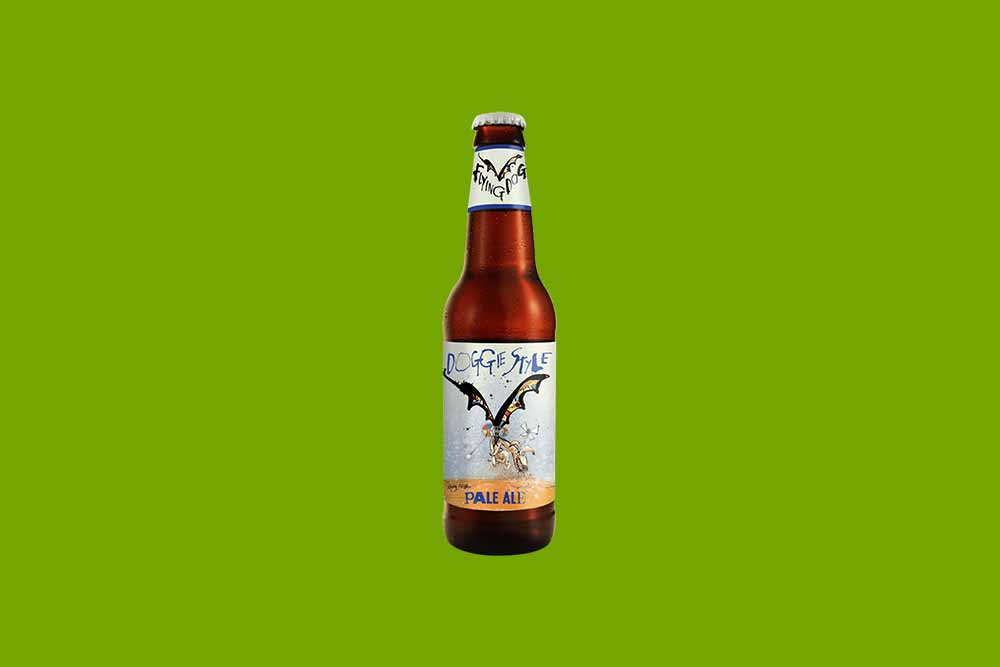 Featuring Carastan malts and a blend of four different hops, Doggie Style leans a little outside the standard style. This is a beer that drinks like…well, beer, and at 5.5% ABV it's a beer-flavored beer you can have more than one of in one afternoon.
Flying Dog's beers can be found in twenty-three states and Washington, D.C. Locate the store nearest to you with Doggie Style through Flying Dog's Beer Finder.
Half Acre Daisy Cutter Pale Ale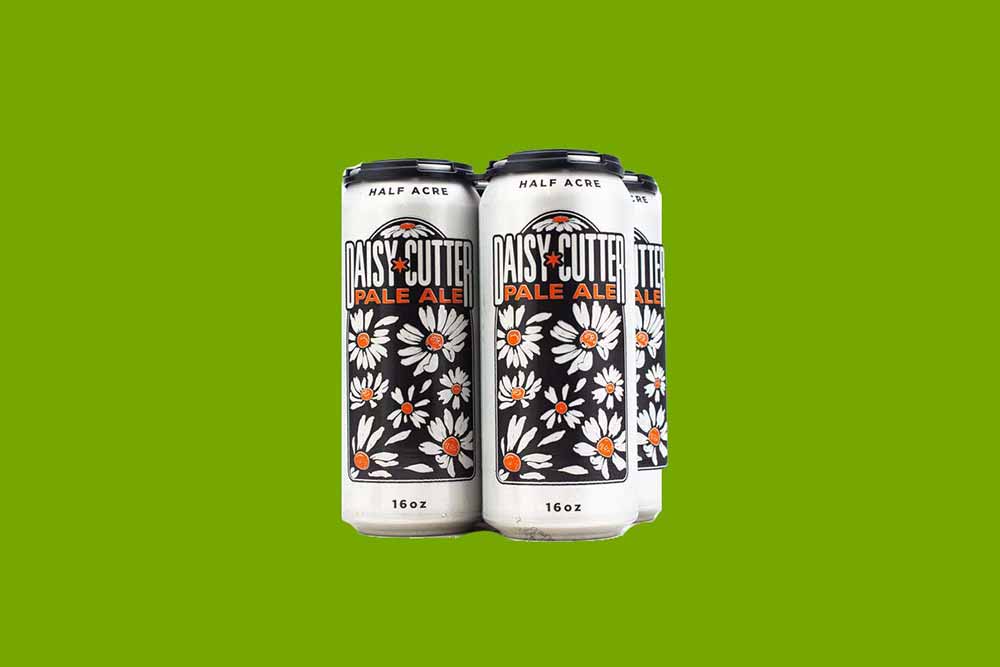 If Sierra Nevada Pale Ale and Oskar Blues Dale's Pale Ale are considered the first wave of American pale ales, Half Acre's Daisy Cutter should be up there amongst the second wave.
More of a contemporary classic, Daisy Cutter became the flagship of the Chicago-based brewery started by Gabriel Magliaro in 2006.
Consequently, the beer has continued to be a trendsetter for a reason. Daisy Cutter teeters expertly between that see-saw of bitter and juicy; hop heads will be satisfied while juice giants will appreciate the slight bitterness too.
Timeless might be the perfect word to describe Daisy Cutter, making it a must-try, especially since you can most likely find this beer at a store close to you.
Half Acre currently distributes in twelve states including AZ, CA, CO, FL, IL, IN, MN, NJ, NY, OH, PA, and WI.
Night Shift Whirlpool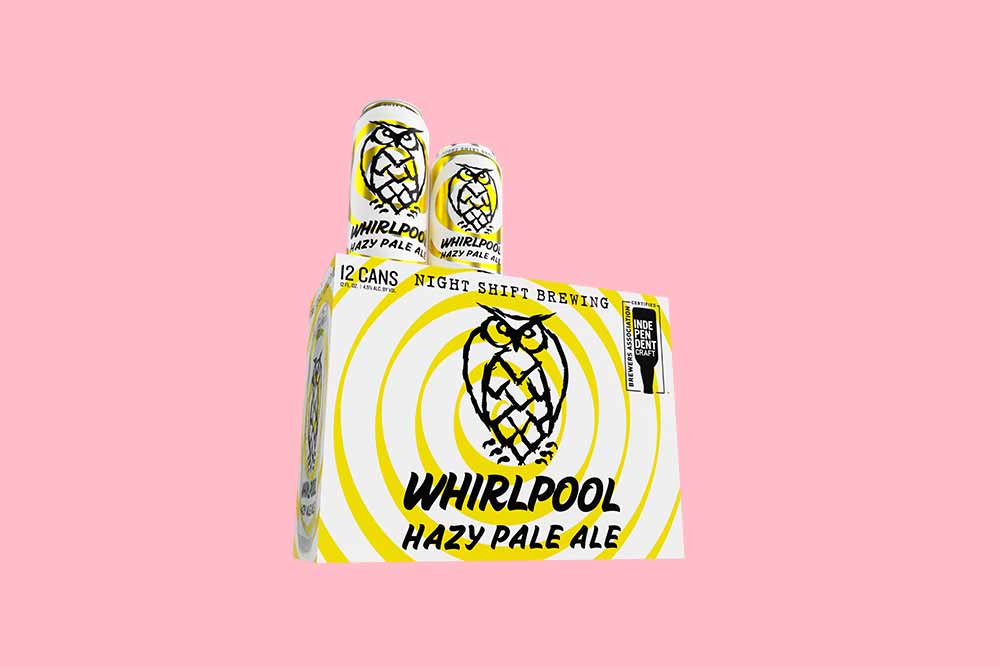 First brewed in 2014, Whirlpool has actually come to represent a slightly new version of an American pale ale. Considered a hazy or New England-style pale ale, Whirlpool gets a mesmerizing dose of Mosaic and Ella hops for swirls of stone fruit mixed with creamy vibes from the handfuls of wheat and oats in the grist.
Since this is technically a hazy pale ale, you'll find this example to lean quite a bit juicier and turbid. But the foundation of an American pale ale is there. For that reason, this beer continues to be a consumer and staff favorite at Night Shift.
Consider this beer one of those newer-age pale ales that you can luckily find at a store near you. Currently, Night Shift distributes to twelve states including CT, DC, MA, MD, ME, NH, NJ, NY, PA, RI, VA, and VT. To track down a Whirlpool close by, use the brewery's Where to Buy page.
Oskar Blues Dale's Pale Ale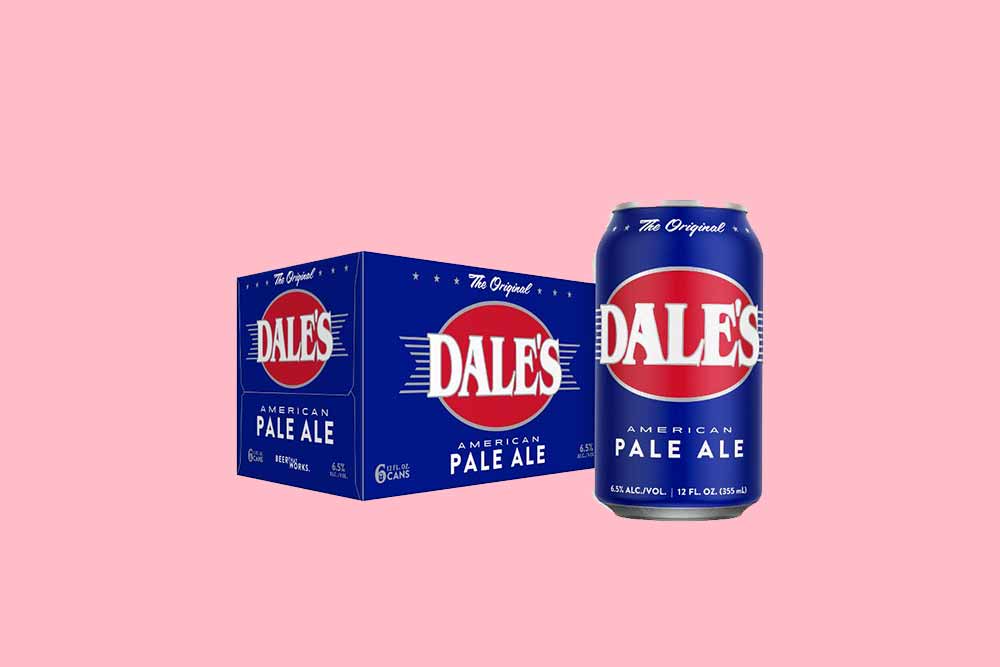 Dale's Pale Ale bucked all conventions. "We started at a time when there was no beer that wasn't some mass-produced domestic light lager or bad pilsner in a can," said Aaron Baker, senior marketing manager at Oskar Blues, in a previous article for Hop Culture. "To put a 6.5% really hoppy pale ale, which is basically an IPA, in a can was just a totally bonkers idea that blew people's minds."
But Oskar Blues Brewery Founder Dale Katechis also did something else completely different with his eponymous pale ale; he put it in a can.
Essentially kicking off the can revolution, Katechis' Dale's Pale Ale remains an iconic version of a pale ale today for both those reasons.
"The voluminous hopped mutha delivers a hoppy nose and assertive-but-balanced flavors of pale malts and citrusy floral hops from start to finish," reads the beer's Untappd description.
Not sure we could describe Dale's Pale Ale any better.
Most importantly, Dale's Pale Ale is widely available. You can get your hands on this revolutionary pale ale across Oskar Blues' entire footprint, which includes all fifty states.
Check out Oskar Blues' Beer Finder to find a Dale's Pale Ale near you.
Sierra Nevada Pale Ale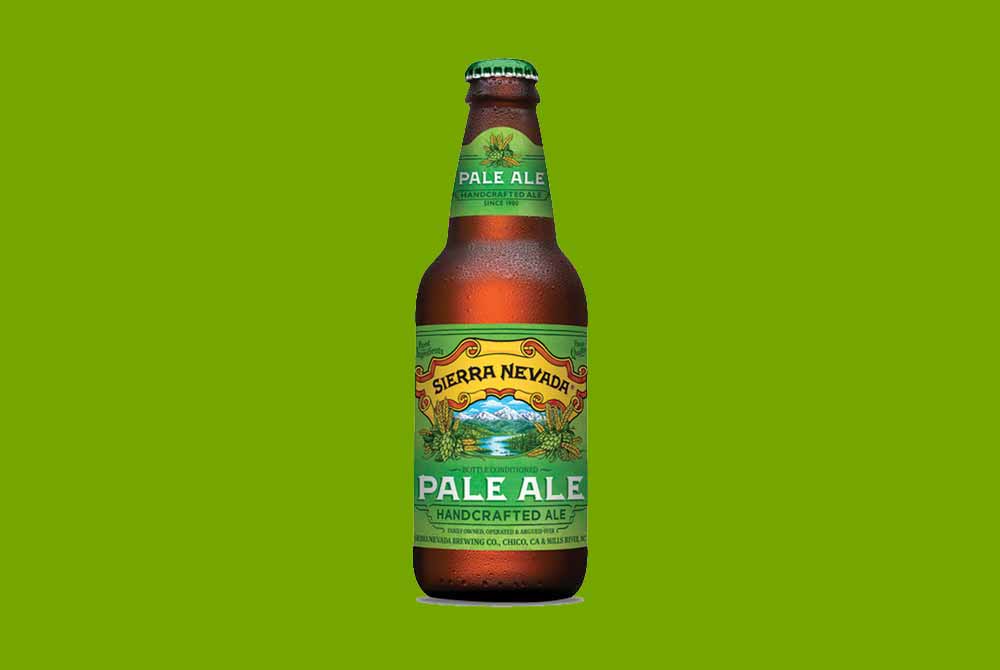 Not only one of the best interpretations of an American pale ale, but also one of the most iconic beers in history, Sierra Nevada Pale Ale is quite simply the perfect pale ale.
Sierra Nevada Brewing Co. Founder Ken Grossman began dabbling in homebrewing as a teenager in 1969. But it was during a climbing trip to the Sierra Nevada Mountains in 1978 when the idea to build a brewery first came to mind. Grossman set out creating Sierra Nevada Brewing Co., handbuilding the brewhouse from scratch using primarily dairy equipment. Eventually, he turned his attention to brewing the perfect pale ale.
On November 21st, 1980, Grossman attempted brewing his first pale ale. Ten batches later he had perfected Sierra Nevada Pale Ale. Grossman used Cascade hops, which weren't nearly as popular at the time as they are today, simply because he loved it so much.
Obviously, Cascade became the backbone for Sierra Nevada's now-iconic Pale Ale. "As Ken started homebrewing and enjoying hops…he was seeking those out," explains Sierra Nevada Product Manager Terence Sullivan, in another piece for Hop Culture. "Cascade is one he fell in love with… He liked the citrus-forward and piney notes."
The signature hop gave Pale Ale distinctive aromas and flavors of pine and citrus and helped turn the beer into a sort of stepping stone to the American and West Coast IPAs to come.
Today, Sierra Nevada Pale Ale is the beer those of us at the magazine almost always have stocked in our beer fridge. And it's the gateway beer that led so many palates and tongues into hop heaven.
Amazingly, the OG American pale ale is actually one of the most widely available renditions on the market today. Sierra Nevada distributes this absolutely iconic beer to all fifty states. Plus, internationally as well. For a full list of countries, visit this page. But if you're looking for the nearest store that carries Pale Ale in the U.S., head over to Sierra Nevada's Beer Locator.
Sixpoint Sweet Action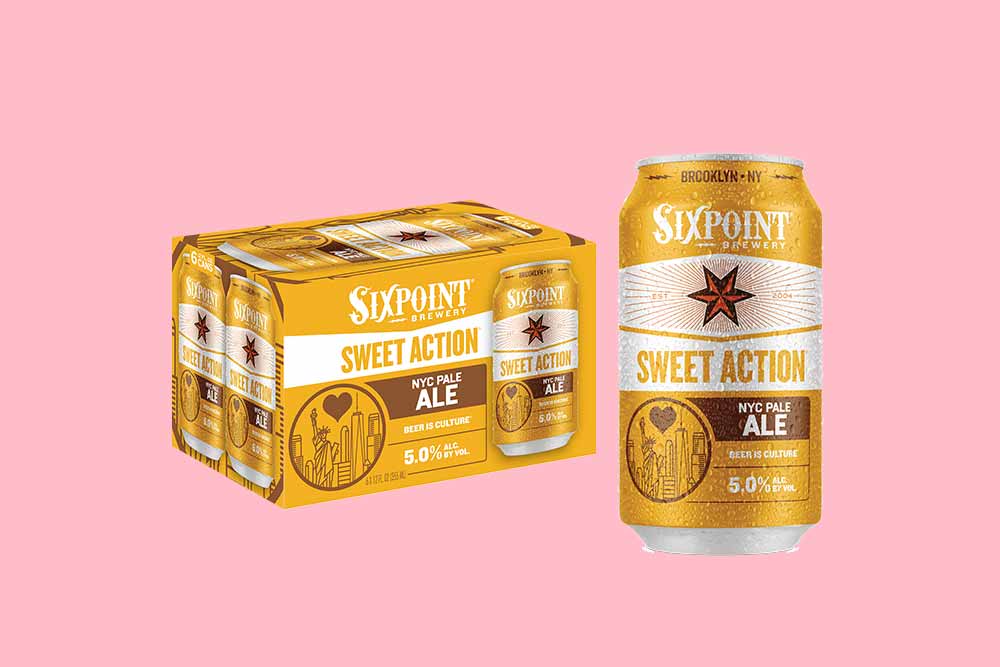 In 2004, Sixpoint started as a mostly homegrown Brooklyn-based operation, pedaling its flagship Sweet Action pale ale and Bengali IPA. All without an actual taproom. In fact, Sixpoint only just opened its own spot in the Dekalb Market Hall last fall.
Still, their brand grew across New York, gaining a reputation for combining mad science and intriguing art. In all honesty, Sweet Action is one of the first beers Hop Culture Managing Editor Grace Weitz tried when she moved to New York in 2016, and it's not quite what you might think when you think of a traditional American pale ale. Actually, it seems to toe the line between American and English with tons of biscuit malt giving the beer a slightly sweeter, nuttier base. At the same time the beer skews back to America with an equal amount of dank, bitter American hops.
Either way, it's a reliable pillar of a pale ale.
Thankfully, in 2018, Sixpoint joined Artisanal Brewing Ventures, a group that includes Victory Brewing and Southern Tier Brewing, gaining access to its distribution footprint and even expanding into the U.K. Find Sixpoint beers in the following markets: CT, FL, GA, MD, NJ, NY, NC, OH, PA, VA, and WI. To grab a Sixpoint Sweet Action near you, check out Sixpoint's Beer Finder.
SweetWater 420 Extra Pale Ale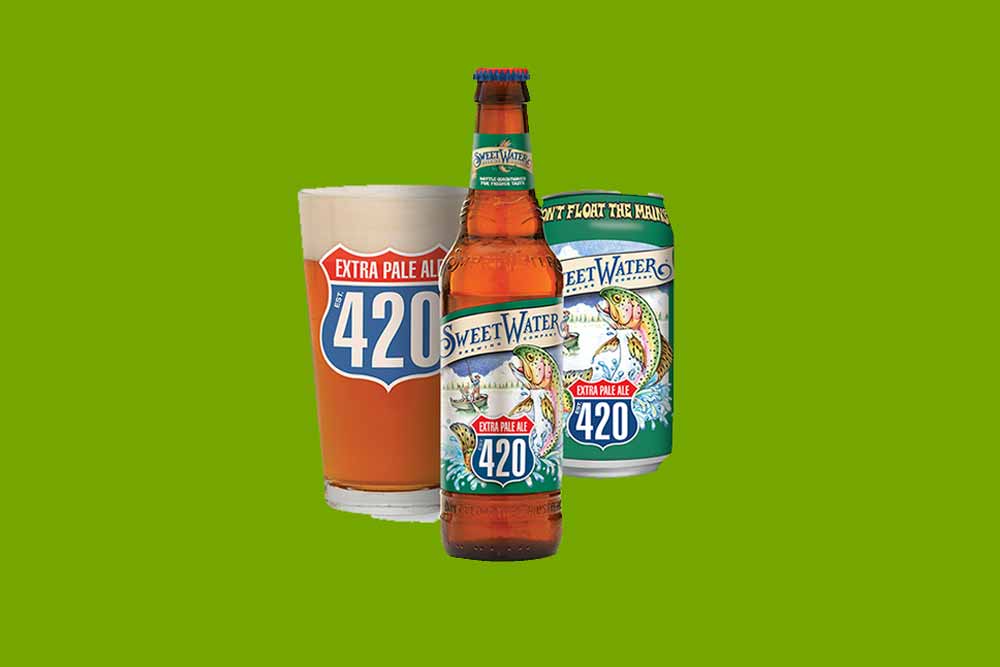 SweetWater calls 420 Extra Pale Ale its most popular beer, "dry hopped with a fat stash of Cascade hops."
And we can taste why. 420 Extra Pale Ale is almost an homage to Sierra Nevada Pale Ale. With the dial cranked a little harder, yet not hard enough to make this beer a straight-up West Coast IPA, this one falls into its own unique stratosphere of pale ales.
A nice, robust malt bill includes two-row, Munich, wheat, and Midnight Wheat for a strong spine that stands up to the extra dank Centennial and Cascade hops.
That is to say, expect 420 Extra Pale Ale to be herbal, floral, and in your face.
To celebrate its twenty-fifth anniversary, the nation's tenth largest craft brewery opened distribution on the West Coast in early 2022. This means you can currently find SweetWater's beers in forty states. To nab an Extra Pale Ale closest to you, head to the brewery's Find SweetWater page.
Surly Xtra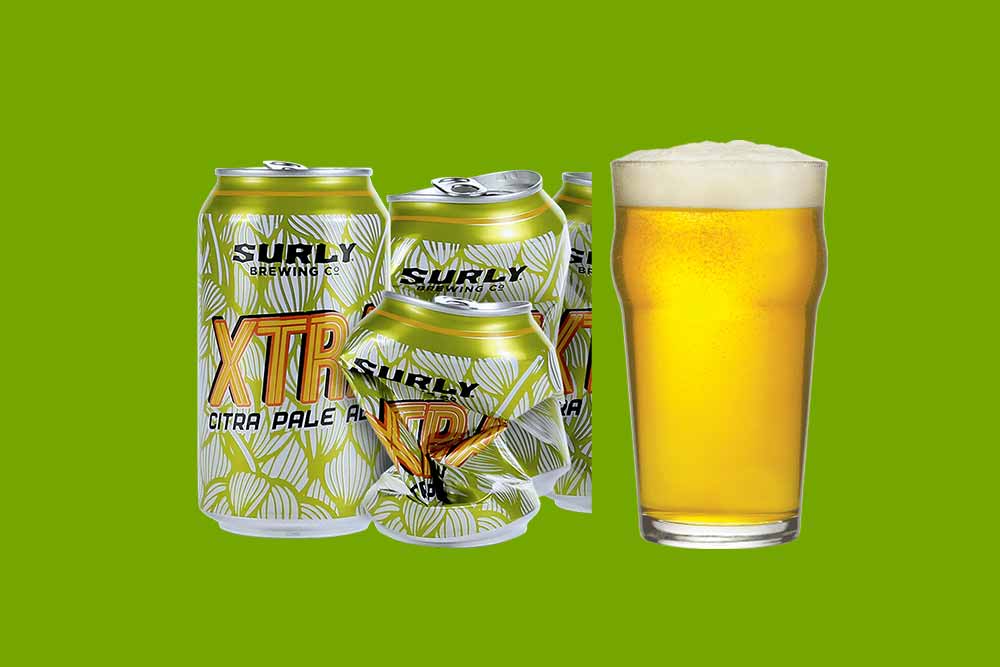 Toeing the line between pale ale, extra pale ale, and American IPA, Xtra gets an oomph from Citra and Warrior hops without giving a boost to the alcohol content.
At 4.5% ABV, Xtra is one of the most sessionable, drinkable versions of a pale ale on this list.
Approachable in body and bitterness, Xtra is a super starter pale ale in our opinion.
And no, before you ask, Surly doesn't know where the "e" went.
Brewing for over seventeen years, Surly now distributes to twelve states including AZ, CO, IA, IL, KS, MI, MN, MO, ND, NE, SD, WI. To find an Xtra in your area, check out the brewery's Find Surly page.
Toppling Goliath Pseudo Sue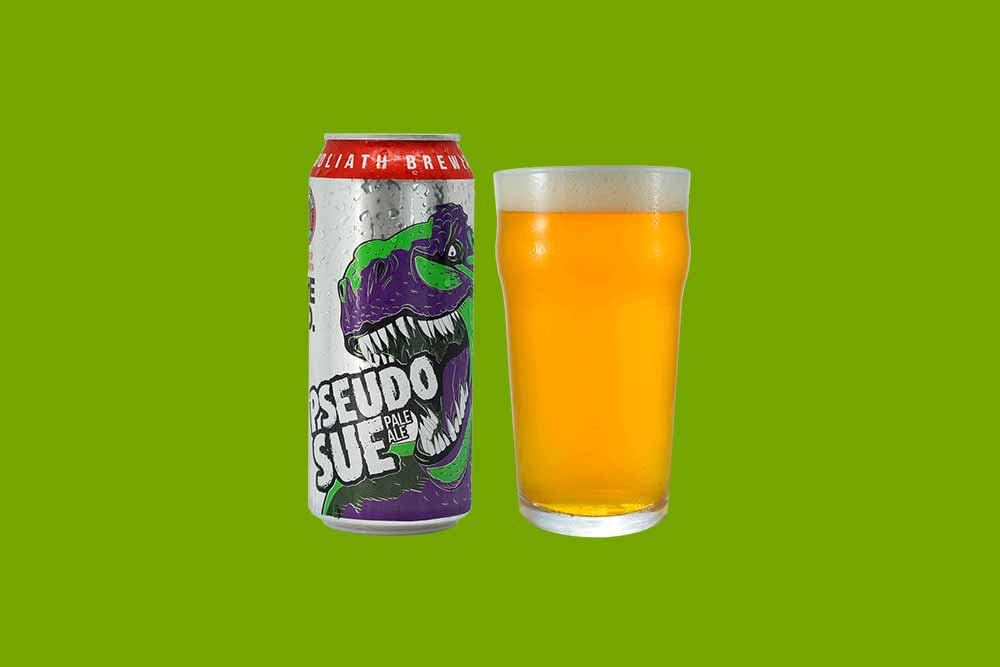 Staying in the Midwest, Toppling Goliath's Pseudo Sue is probably one of our favorite pale ales on this list because it showcases one hop (count 'em, one) beautifully. Similar to how Grossman let Cascade be the star in Sierra Nevada Pale Ale, Toppling Goliath Co-Founders Clark and Barbara Lewey put the spotlight on Citra in Pseudo Sue.
Citrus, mango, and grapefruit ferociously roar in this pale ale, finishing with a bright, clean bite.
We'd say that Sierra Nevada Pale Ale is the perfect version of this style with Cascade. And Pseudo Sue is the equally impeccable one for Citra.
When Toppling Goliath added distribution in Texas and Arizona in 2021, the Midwest-based brewery expanded its footprint to thirty states. Lucky you! To find the nearest store that carries Pseudo Sue in the U.S., head over to Toppling Goliath's Beer Finder.
Tröegs Haze Charmer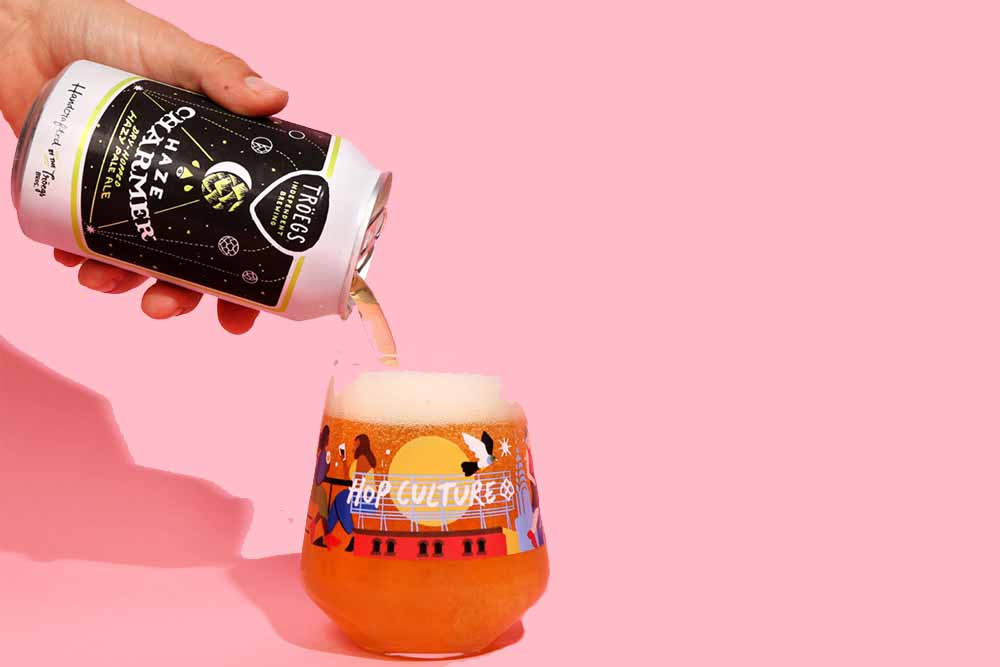 Technically a hazy pale ale, we're including Tröegs Haze Charmer here because…well, it will cast a spell on you.
Introduced to Tröegs' year-round lineup in 2020, Haze Charmer took over six months to perfect. The oats and malted wheat, along with pale malt and honey malt, give this pale ale a super pillowy complexion. Combined with Citra, El Dorado, Lotus, and Mosaic, Haze Charmer finishes with an enigmatic blend of peach, pine, and pineapple.
Although newer to the market, Haze Charmer has already charmed many people. In fact, this beer won "Best of the Mid-Atlantic Pale Ale" at the 2020 U.S. Beer Tasting Championship.
Tröegs currently distributes to the following states: CT, DC, DE, MA, MD, NJ, NY, OH, PA, and VA. To find the nearest store that carries Haze Charmer in the U.S., head over to Tröegs' Brew Finder.