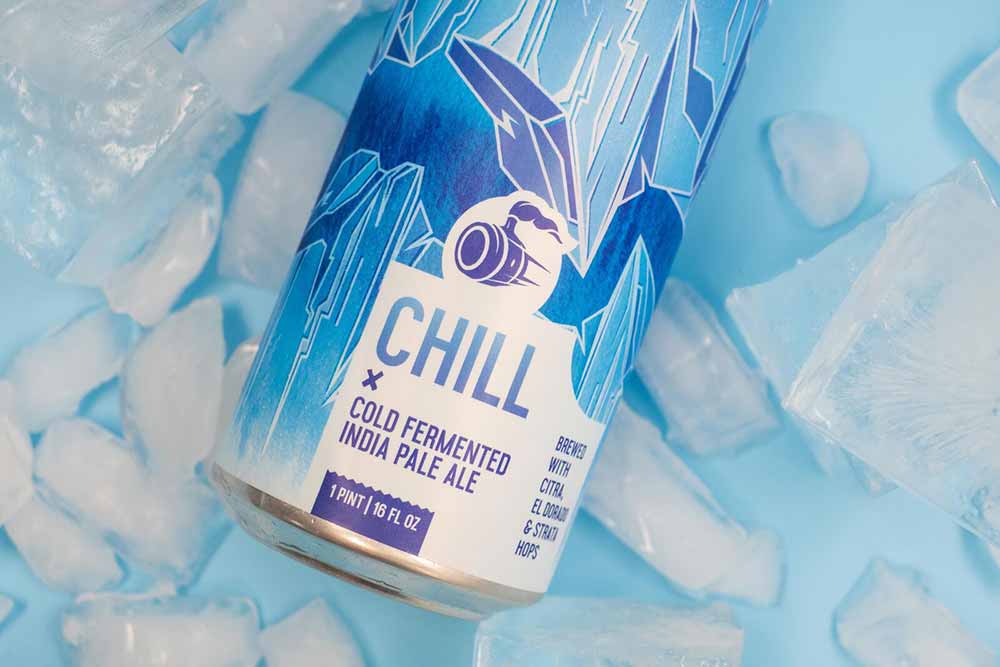 Photography courtesy of WeldWerks Brewing Co.
Can you guess one of the hottest beer styles of 2022? Hint: It was actually pretty cold. We saw one of the newer trends in the hop-forward IPA category—Cold IPAs—absolutely explode in 2022.
The origin of the Cold IPA can be traced back to Wayfinder Brewmaster Kevin Davey. Between 2017 and 2018, Davey had been experimenting with IPAs, looking to put his own spin on the category.
He played around with a new blend of techniques.
First, he used rice and corn in the grain bill to give the beer body and mouthfeel while keeping it dry. Second, instead of an ale yeast, he used Wayfinder's house lager strain of yeast, which would allow the hops to shine through. And lastly, he dry-hopped the beer towards the end of fermentation.
Wayfinder's first Cold IPA debuted in October 2018. With Relapse IPA, Davey made a West Coast IPA that showcased American hops, but one drier and cleaner than a typical IPA thanks ot the lager yeast.
The result?
A new style of beer, a carefully curated approach to brewing an IPA from grain to glass that somewhat ironically uses lagering techniques. One, that since Davey's initial experiments, many other brewers across the country have notched on their belt.
And while it took a few years for the style to gain momentum, Cold IPAs skyrocketed the last couple of years and are only continuing to grow into 2023.
Editor's Note: As always this is a subjective list—not the end all be all of the best Cold IPAs. If you want one of those check out Untappd's all-time highest-rated Cold IPAs! Instead, these are just versions that we've tried and loved. Have a favorite that we didn't mention? Slide into our DMs on IG @hopculturemag and let us know which ones we should try!
Wait, So What Exactly Is a Cold IPA?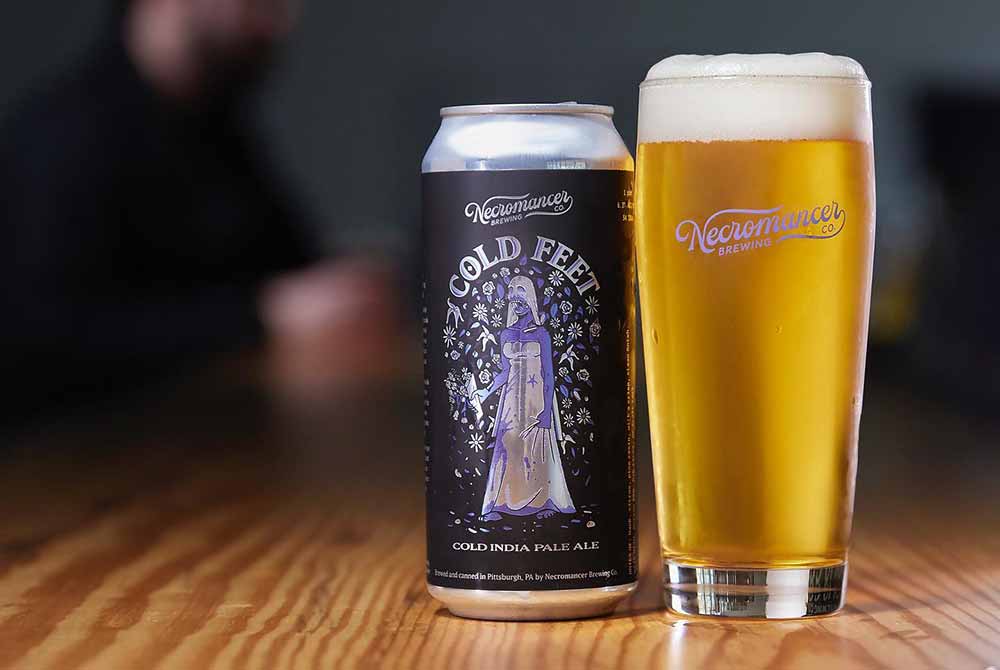 That is the question isn't it?
You won't find a definition for Cold IPA under any Beer Judge Certification Program guidelines. And the Brewers Association, which every year since 1979 has released its own Beer Style Guidelines to give a foundation for judging at the Great American Beer Festival and World Beer Cup, doesn't offer a designation for Cold IPA either.
But we can imagine that might change soon.
Instead, we can look first to Davey's example as the standard of the style along with brewers who have come after with their own versions.
Because Davey specifically designed Cold IPAs to enhance the West Coast IPA, everything from the grain bill to the hops to the dry-hopping technique to the yeast strain have been engineered to develop a crispy, clean, hop-heavy IPA that one hundred percent showcases the hops in brilliant clarity.
With that in mind, you're looking for four things in a Cold IPA: simple grain bill, punchy American or new-world hops, robust dry hopping, and an efficient lager yeast.
Grain and Hops
Wayfinder's original Cold IPA used an adjunct lager malt bill with twenty to forty percent rice or corn and American two-row pilsner malt along with a blend of American hops, which has since been updated to include a few new world hops as well.
At Necromancer Brewing in Pittsburgh, PA, head brewer Lauren Hughes loosely follows this formula with the brewery's own version called Cold Feet, starting with pilsner malt. "Some folks just use pilsner, corn, or flaked rice, but we used a little bit more because we did want it to have a little bit more depth to play with the hops, but not too much where the malt overshadowed the hops," says Hughes.
Because make no mistake, hops are the star in a Cold IPA.
In Cold Feet, Hughes deploys Citra and Simcoe, "just straight up powerhouses of American hops…because you're going for something less towards a hazy IPA hop profile," says Hughes. "If you take a West Coast IPA and try to get all the fluff out of the way to really showcase the hops, that's what a Cold IPA is doing."
When WeldWerks Brewing Co. released its first Cold IPA last year, they included pilsner malt and dextrin malt in the base hopped with Strata, Citra, and El Dorado.
"The aroma is citrus forward followed by pineapple and peach ring candy," wrote Skip Schwartz, head brewer at WeldWerks Brewing Co., in an email to Hop Culture. "The body is light and crisp with tons of fruit flavors from the nose followed by a dry finish. It's very different from our hazy/juicy IPAs with the mouthfeel and dry finish, and very different flavor-wise from our West Coast IPAs."
This IPA style can only be described as incredibly unique. More bitter than a hazy IPA, but crisper and cleaner than a West Coast IPA, courtesy of a dry hop and lager-focused approach to fermentation.
Dry Hopping and Lager Fermentation
One of the more crucial elements of a Cold IPA is the dry hopping during fermentation. This technique boosts the bevy and bounty of hops in the beer.
That's balanced out by deploying a lager yeast or a combination of a lager and an ale yeast during fermentation.
In a nutshell, "a Cold IPA is an IPA fermented at lower temperatures than what is normally used to ferment an ale," wrote Schwartz, who uses a blend of seventy percent lager strain fermented at higher temperatures than normal blended with thirty percent of a beer with an ale strain fermented at colder temperatures than normal.
Wayfinder writes on its website that they use a quick-fermenting lager yeast; they do suggest that Kölsch, Chico, or California Common yeast could be substituted here. The only hard and fast rule? "[The yeast] MUST not have high sulfur or high ester notes," because the beer ultimately needs to showcase the hops, not hide them.
"It's going to be super crushable, super crispy, but stronger than lagers," says Hughes. "You're looking for alcohol content equal to a regular IPA or West Coast IPA, something that's really going to showcase the hops you're working with to get that clean grain bill."
In other words, a Cold IPA should be a hop-forward ale with characteristics common in an IPA, but a beer that's ultimately crisper, cleaner, and more crushable like a lager.
It's kind of the best of both worlds, combining everything you love about a West Coast IPA—big, bold hops—with everything you love about a lager—crisp, clean, refreshing.
Which is probably why Cold IPAs have blown minds and blown up so much. 🤯
With that in mind, here are twenty of our favorite Cold IPAs we've tried since first learning about this unique style.
Hop Culture's 20 Best Cold IPAs
Original Cold IPA – Wayfinder Beer
Portland, OR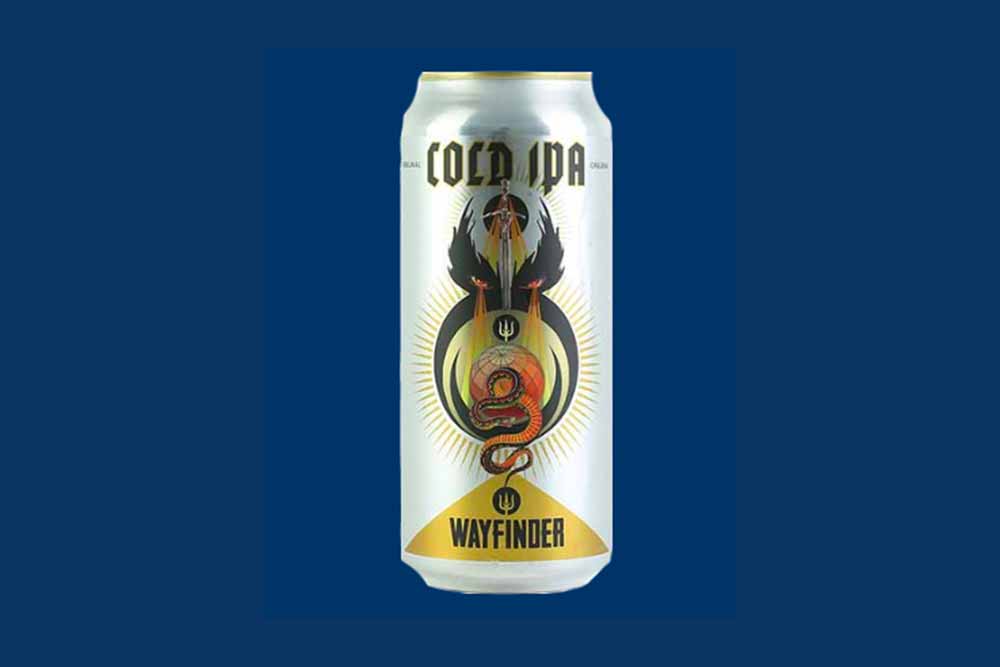 The beer that started it all. Wayfinder's Original Cold IPA features a simple grain bill and tons of American and now also new-school hops. "Clean, clear, and hoppy… We call it Cold IPA because it tastes cold," as the brewery writes on the beer's Untappd page, the Original Cold IPA still stands today as the paragon of the Cold IPA style. Today, breweries around the country and even the world mimic this OG. If you want a true taste of a Cold IPA, you have to get your hands on some of Wayfinder's original.
Chill – WeldWerks Brewing Co.
Greeley, CO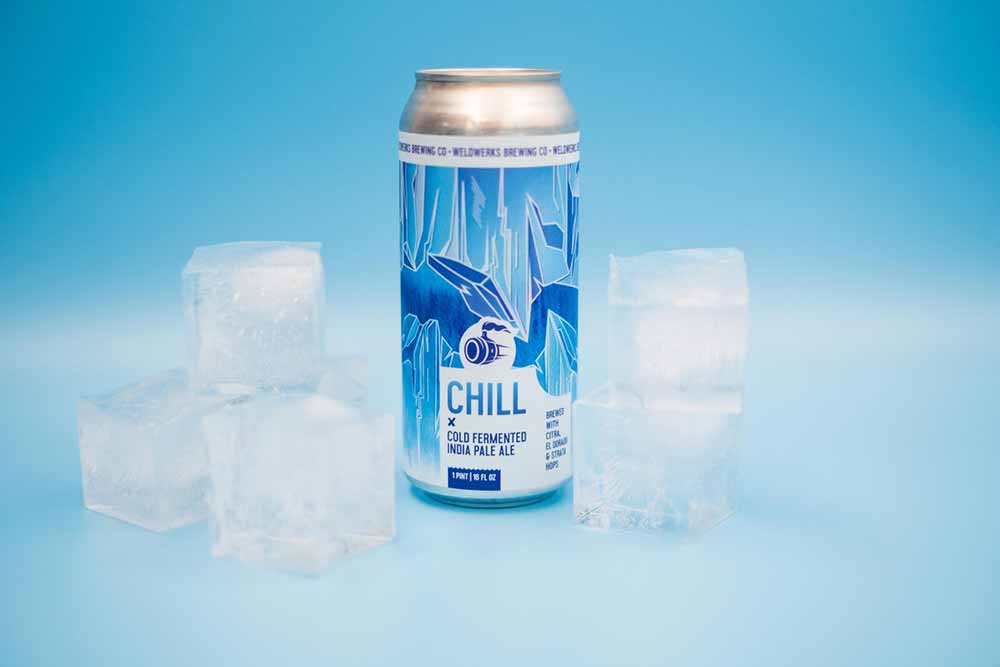 Citra, El Dorado, and Strata hops shine through in WeldWerks' version of a Cold IPA. Interestingly enough, WeldWerks ended up blending three different batches of beer to make their Cold IPA recipe. One fermented with lager yeast, one with the brewery's hazy IPA yeast, and one with their Kölsch yeast. "Each was delicious and unique on its own, but we ended up blending all three batches together to create something truly special," writes WeldWerks in the beer's Untappd description. "It is clean and light like our lagers, yet also soft and super hoppy like our hazy IPAs."
Cold Feet – Necromancer Brewing Co.
Pittsburgh, PA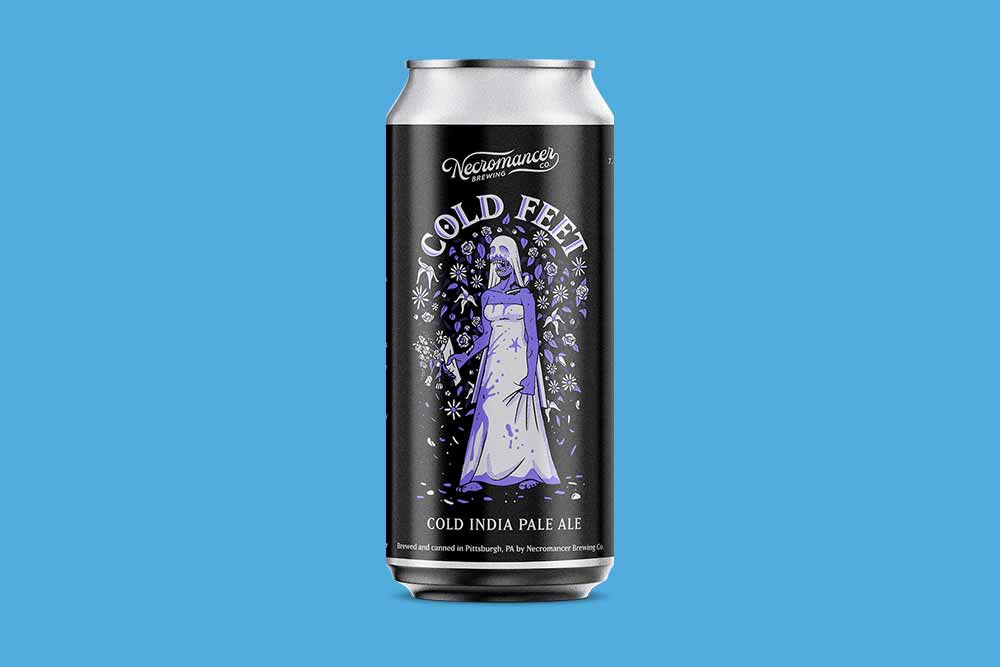 Necromancer Founder Ben Butler first heard of a Cold IPA from Davey at Wayfinder. When he showed the style to Hughes and asked her to make a version for Necromancer, she took the challenge head on.
Hughes deploys a hybrid yeast strain, fermenting the beer at a lower temperature over a longer time to craft Cold Feet. Plus, a strong duo of Citra and Simcoe hops give this Cold IPA a really frosty punch. "My thought was to use two really great powerhouses (and two of my favorite hops) to get that passion fruit and candied orange to play nicely," says Hughes. "I'm really happy with the way [Cold Feet] came out. It's one of my favorite beers we make now. I could drink this all the time."
Cultivision – Fremont Brewing
Portland, OR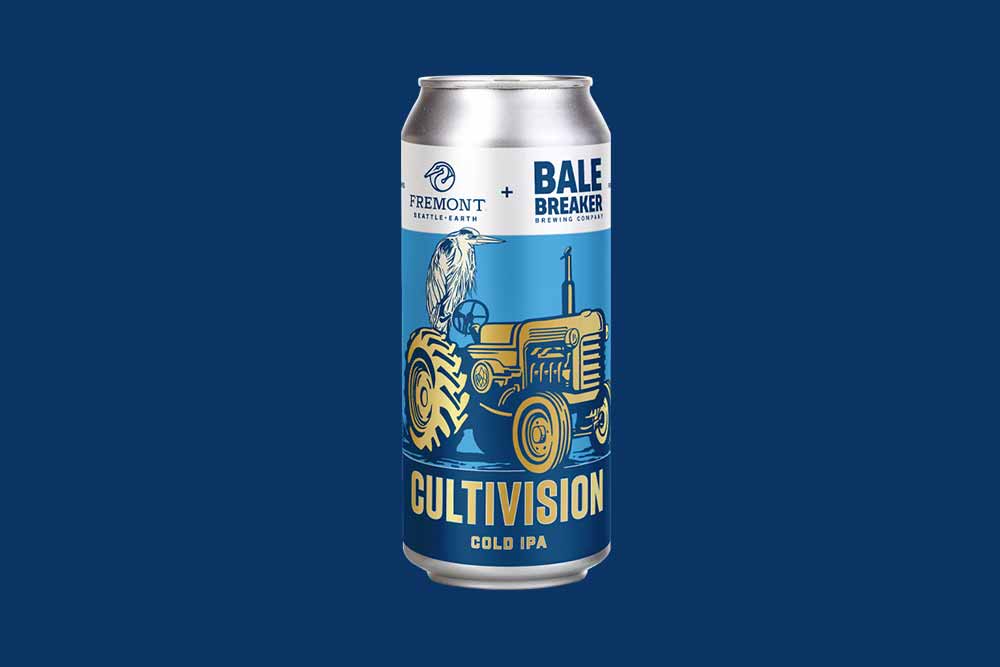 Cultivision ranks as the highest-rated Cold IPA on Untappd since Jan. 1st, 2021, with an average rating of 4 on the app.
First brewed last July as a collab with Bale Breaker, Cultivision puts an even icier twist on the Cold IPA style. Featuring Yakima Chief Hop's 301 Mosaic Fresh Cryo Hops (along with Simcoe, HBC 586, and HBC 630), Cultivision gives you super fresh PNW dank and pine. This is a grassier and more floral Cold IPA than some of the others on the list, but still super clean cut thanks to a great malt bill of two-row pale, pilsner malt, Vienna malt, and flaked maize.
Cold Pizza – Hop Butcher For The World
Chicago, IL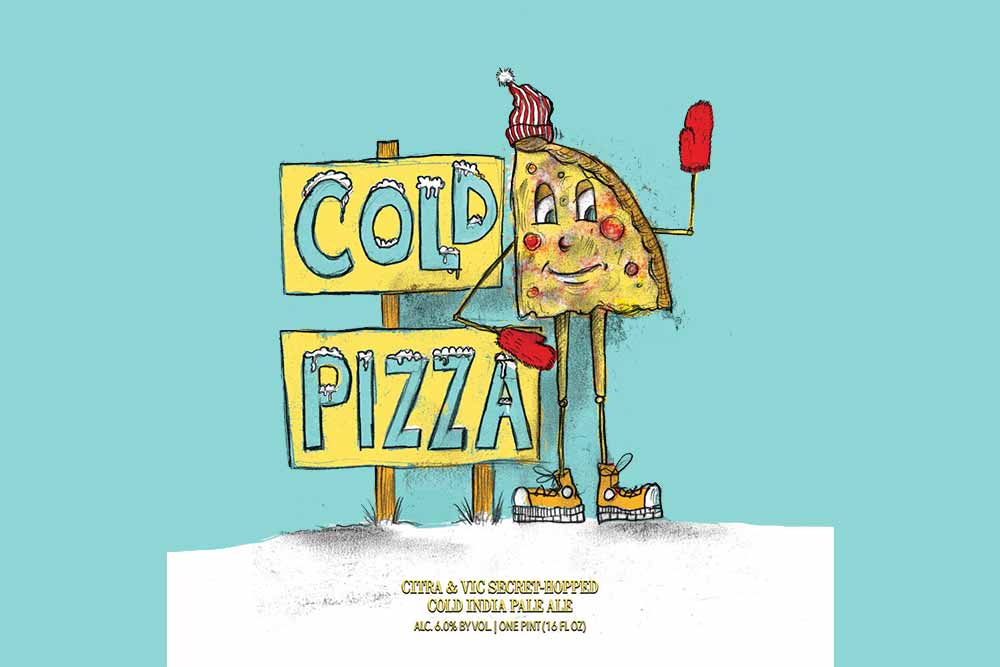 Hop Butcher For The World first brewed this beer after traveling to Portland, OR, for hop selection in September 2019. Touching down in the Pacific Northwest set on finding the perfect hops to brew an Italian pilsner, the brewery left inspired by a new style they tried—Cold IPA.
Recently canned again at the end of January, Cold Pizza showcases Citra and Vic Secret hops for dank grapefruit and zesty, spritzy citrus hues.
This is the beer you could reach for at the end of the night or (dare we say it) the next morning, Cold Pizza is just that beguiling.
Week 312 – Industrial Arts Brewing
Garnerville, NY
Brewed for Industrial Arts sixth anniversary, Week 312 gets a great dose of Nelson Sauvin, Motueka, and Galaxy for huge hits of passion fruit, peach, and pineapple.
One of our favorite breweries in the Hudson Valley, Industrial Arts calls this one a "crispy-clean and refreshing Cold IPA" in its Untappd description.
Yabai Tanuki Cold IPA – New Hakkaido
Bozeman, MT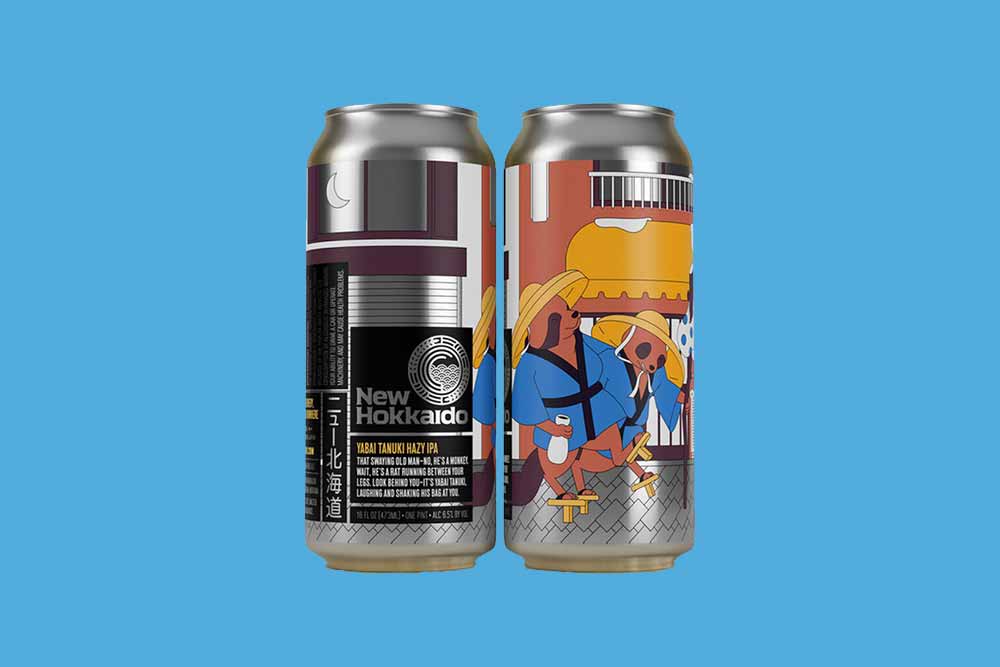 This version from New Hokkaido, an offshoot brand from Mountains Walking that takes inspiration from founder Gustav Gentaro Dose's Japanese heritage, features a large amount of Hokkaido and jasmine rice.
This particular type of grain gives the beer a very crisp, clean base that's kind of a foil to the New Zealand hops—Kohai and Galaxy.
Expect very tropical papaya, mango, and kiwi notes cut by a dry finish.
This is a really fun Cold IPA.
Arctos – Great Notion Brewing
Portland, OR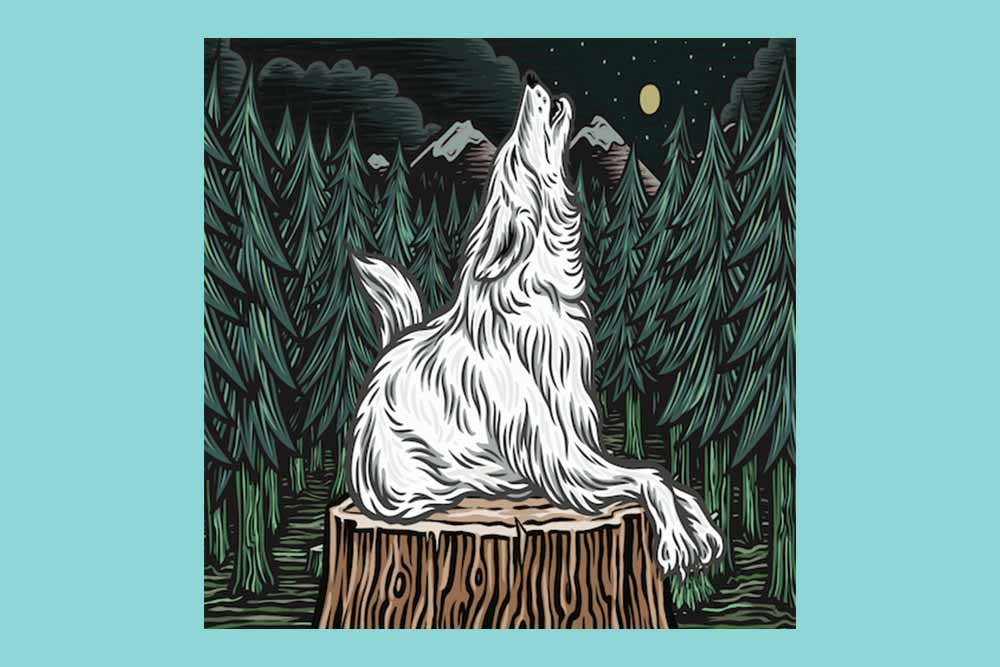 Staying again in the Pacific Northwest, Great Notion created its own Cold IPA in November 2021. Featuring a winter's snow storm worth of Citra and Amarillo hops, Great Notion's own Cold IPA includes rice in the mash for a super crushable, light-bodied IPA. One that leads the wolfpack, if you will.
Brrr – Grainworks Brewing Company
West Chester, OH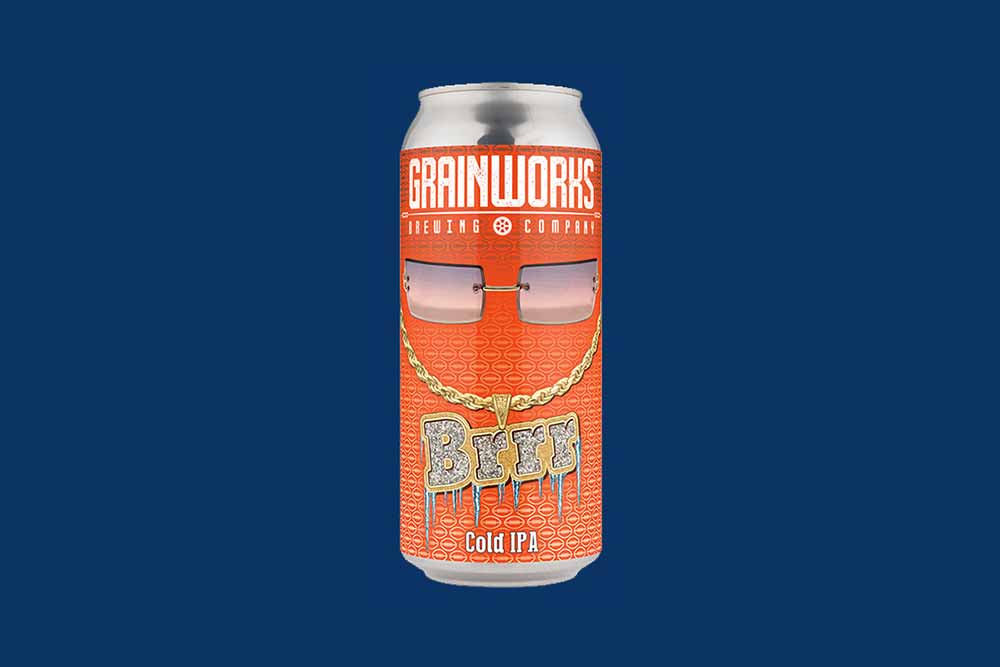 Brewed in honor of Cincinnati Bengals Quarterback Joe Burrow, Brrr alludes to the sports icon's nickname Joe Cool. So named for his sense of fashion and poise under pressure, Joe Cool needed a beer equally as icy.
Grainworks brewed their version with Citra, Simcoe, and Centennial hops along with a very clean malt profile to stay true to this style.
"It's purposefully powerful and confidently chill," writes Grainworks in the beer's Untappd description. Accordingly, much like Burrow once again successfully took the Bengals deep into the playoffs, Brrr gained much recognition, ranking as the fifth highest-rated Cold IPA on Untappd last year.
Cold Torpedo – Sierra Nevada Brewing Co.
Chico, CA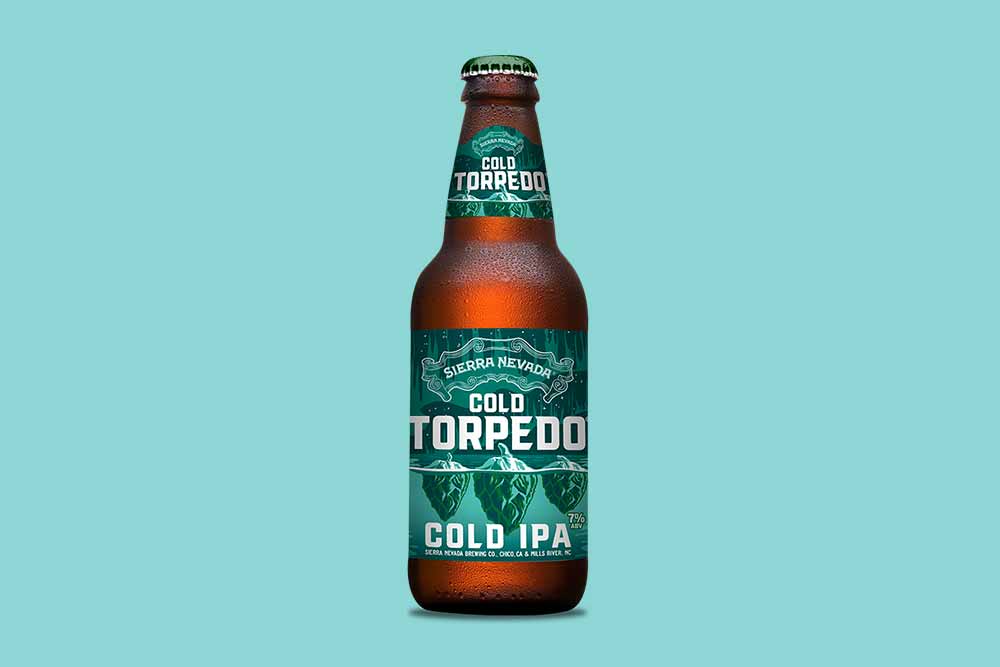 Sierra Nevada calls this beer a "cold twist on our classic IPA." Currently only available in the brewery's Hoppy Sample Pack, Cold Torpedo delivers that tropical punch you want from a winning combination of old-world and new-world hops such as Chinook, CTZ, El Dorado, and Motueka. Yet also caresses your palate with a cool, clean finish.
A malt backbone of Carapils, two-row pale, and Vienna keep the base light, so that again the hops are the star. And of course, a lager yeast ensures a crisp, drinkable sip.
Hopnosis – Firestone Walker Brewing Company
Paso Robles, CA
Developed in the early days of Cold IPAs, Hopnosis didn't adopt the "Cold IPA" moniker right off the bat, despite technically fitting the style.
As Cold IPAs grew hotter, Hopnosis eventually rebranded. Today, you can find this Cold IPA readily available across the country. This beer is probably one of the most consistently and widely available versions of a Cold IPA.
When Firestone Walker released Hopnosis they wanted it to be a kind of old-school meets new-world IPA. Brewed with Mosaic Cryo, Hopnosis perfectly showcases the new frontier in the industry.
With not only the Cold IPA style, but also the utilization of Cryo hops, a process that uses very cold temperatures to extract and pelletize the lupulin inside of a hop.
In this case, Firestone Walker threw Simcoe, Talus, and Callista into the kettle before dry hopping with the Mosaic Cryo, Idaho 7, El Dorado, Cashmere, Nelson Sauvin, and Riwaka.
The result? An absolute volcanic explosion of dankness and juiciness.
Mellow – Stonecloud Brewing Company
Oklahoma City, OK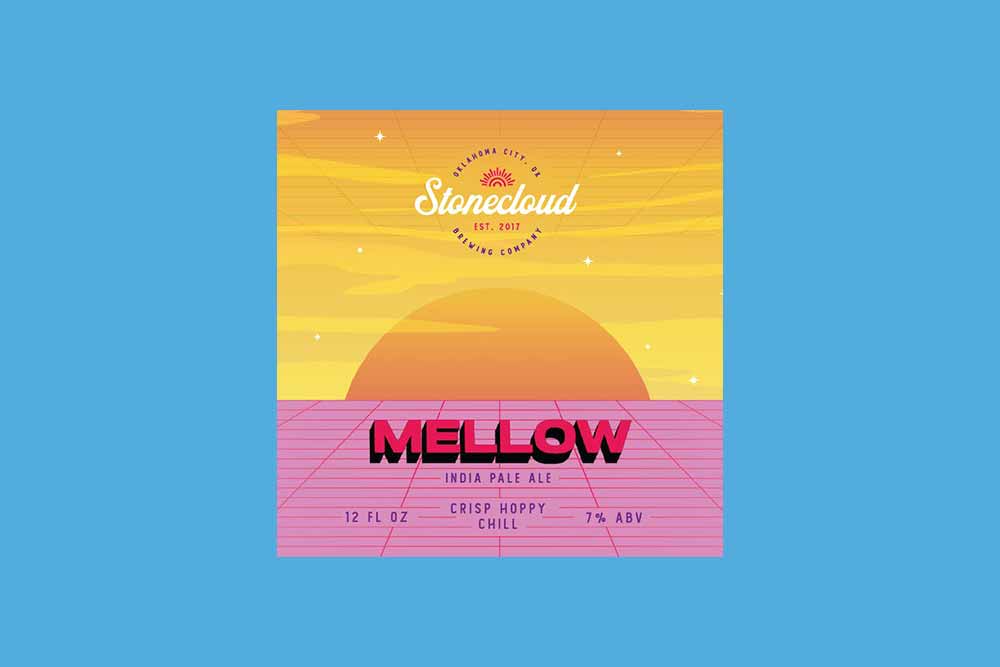 Leaning into its West Coast roots with Citra and Mosaic hops, Mellow has a unique duality of tropical and bitter notes on the palate.
We're guessing that Mellow gets its name from the eponymous finish.
Crisp. Hoppy. Chill. Mellow drinks super crushable.
This is the beer you want to drink while you Netflix and….mellow(?).
Baxter – Fremont Brewing
Portland, OR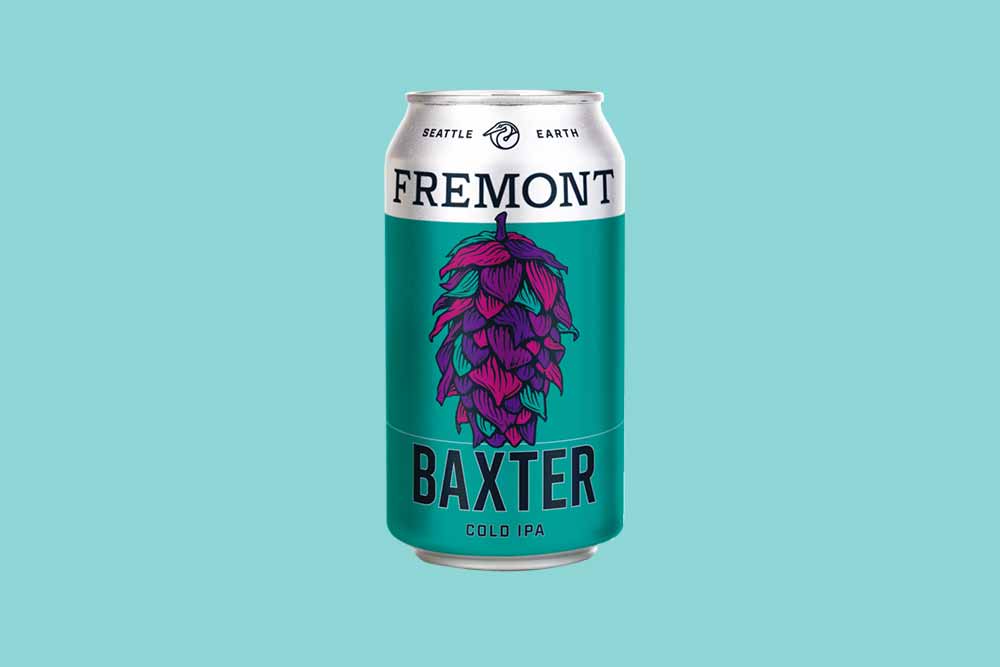 Fremont has been crushing the Cold IPA game. Part of a rotating IPA series featuring the different pets of Fremont, Baxter includes two-row pale and pilsner malts along with flaked corn for that classic Cold IPA base recommended from the brewery's OG Cold-IPA-producing brethren, Wayfinder.
On the hoppy side, Fremont again embraces that old-world-meets-new-school style we've found common in a Cold IPA. Hops include Citra, Centennial, Citra Cryo, and Strata, meaning you get big bursts of mango, pineapple, and honeydew balanced by a distinct earthy, pineness.
Subz-Hero – Revolution Brewing Company
Chicago, IL
"Crush 'em!" We imagine this might be the revised ending if Mortal Kombat's infamous Sub-Zero character met his match with Revolution's Subz-Hero beer.
A big tropical punch of passion fruit and pineapple hits you in the palate before you're frozen (↓→+ LP) by that lager yeast—crisp, clean, refreshing.
With Subz-Hero you'll have no trouble "Finishing It!"
Cold Throw – Single Hill Brewing
Yakima, WA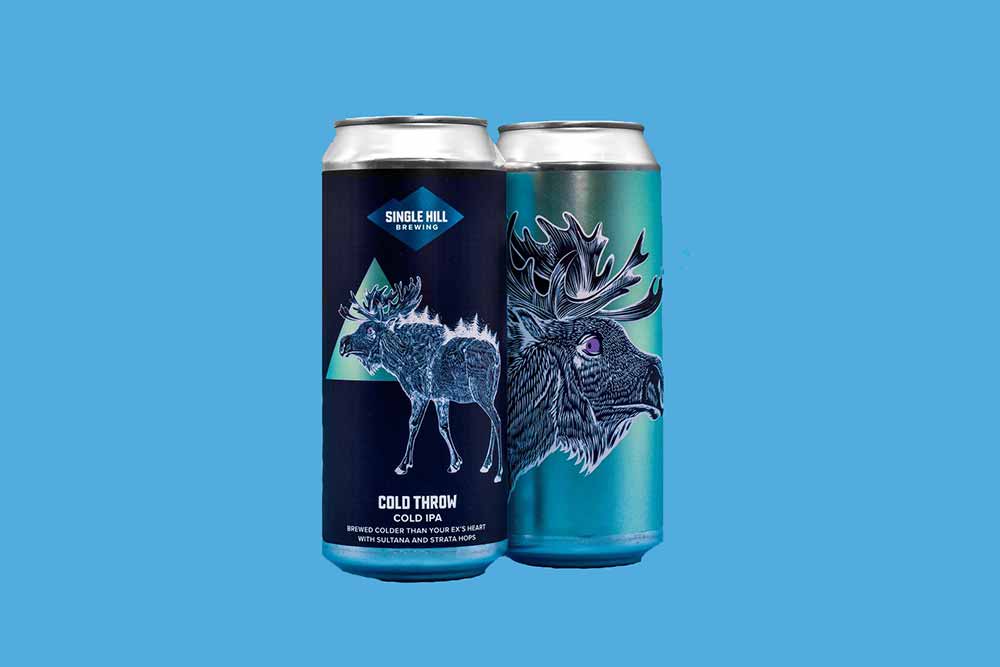 "Brewed cold, hopped cold, and served cold," as Single Hill writes in its Untappd description, Cold Throw features Sultana and Strata hops for a double dose of fruitiness. Specifically, citrus and strawberry.
Simple Disclosure – Radiant Beer Co.
Anaheim, CA
Pours a very clear, sunrise gold. With a bit of a pleasantly oily mouthfeel, Simple Disclosure presents with some high white wine, green grape notes. A touch of minerality at the end gives off a bit more lager vibes to this Cold IPA.
Axis Rotation – Burgeon Beer Company
Carlsbad, CA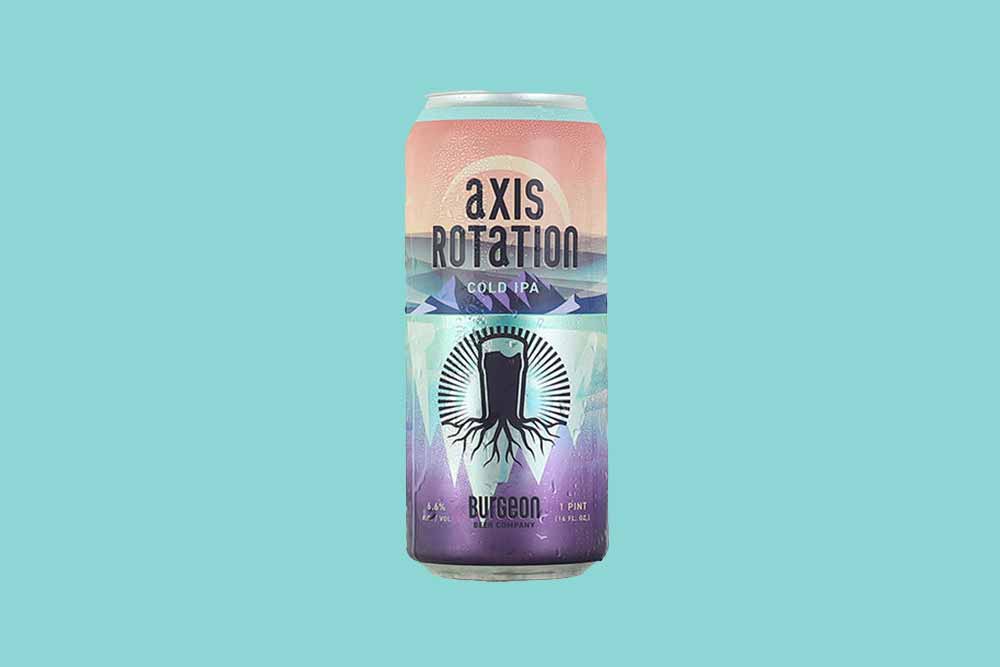 This is definitely a beer of contrasts. Galaxy and Vic Secret hops give off a sort of apple juice sweetness cut by freshly mowed grass clippings. Pilsner and flaked rice help this Cold IPA pour out looking like a classic American lager, but you get more of those hops immediately on the nose.
Stay Frosty – Reuben's Brews
Seattle, WA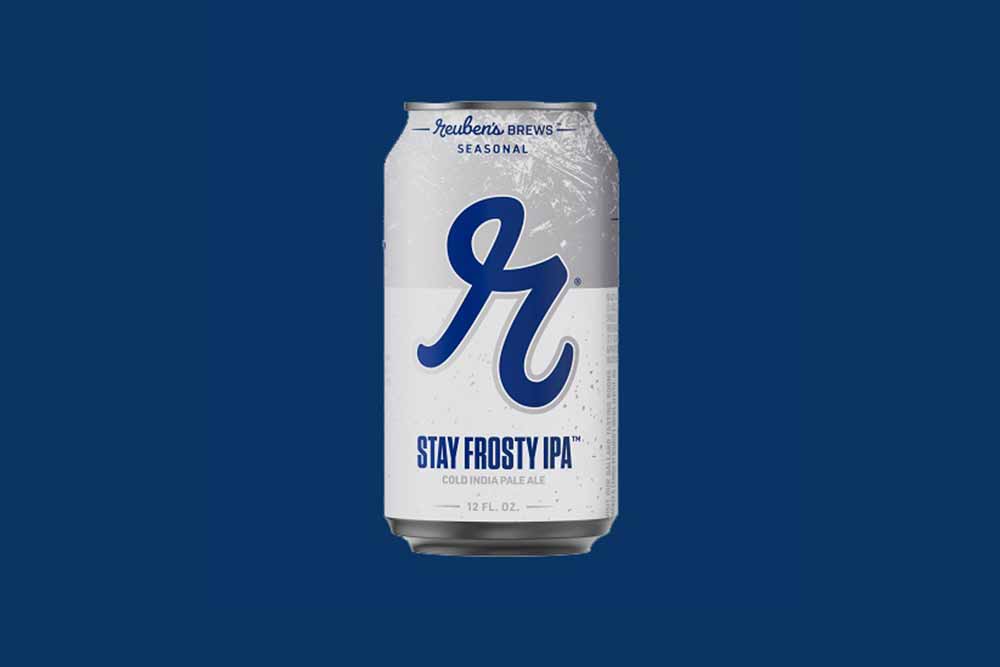 Reuben's Brews ferments this West Coast IPA at cooler temperatures to create a cool, crisp, and hoppy beer. Another great example of the style from a fantastic brewery in the Pacific Northwest, Stay Frosty should definitely be on your list of Cold IPAs to try.
Acapulco Cold – Alvarado Street Brewery
Monterey, CA
A collaboration with Figueroa Mountain Brewing in Santa Barbara, CA, Acapulco Cold combines Alvarado Street's IPA prowess with Figueroa Mountain's lager legends.
You'll find contributions from both breweries throughout, including rice in the grain bill, a mix of old-world Noble hops, and a clean lager yeast.
The result?
"Floral vibes and fresh-cut grass along with peach rings and fresh strawberry," writes Alvarado Street in the beer's Untappd description. This is a crisp, dry, yet fruity IPA that's "incredibly easy to throw back."
What's Cooler Than Being Cool – Karl Strauss Brewing Company
San Diego, CA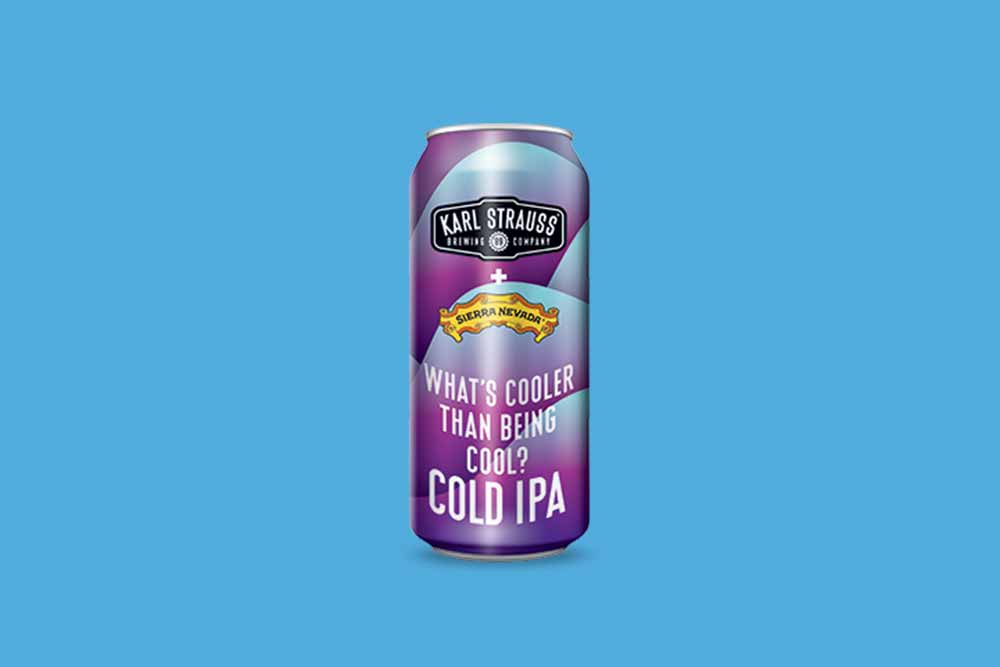 This collab between Karl Strauss and Sierra Nevada created a picture-perfect paragon of a Cold IPA. A base of flaked corn, a finish with lager yeast, and a bevy of hops lend this one a super crushable, dry, crisp profile.
147 West Broadway Cold Hazy IPA – Squatters Craft Beers
Salt Lake City, UT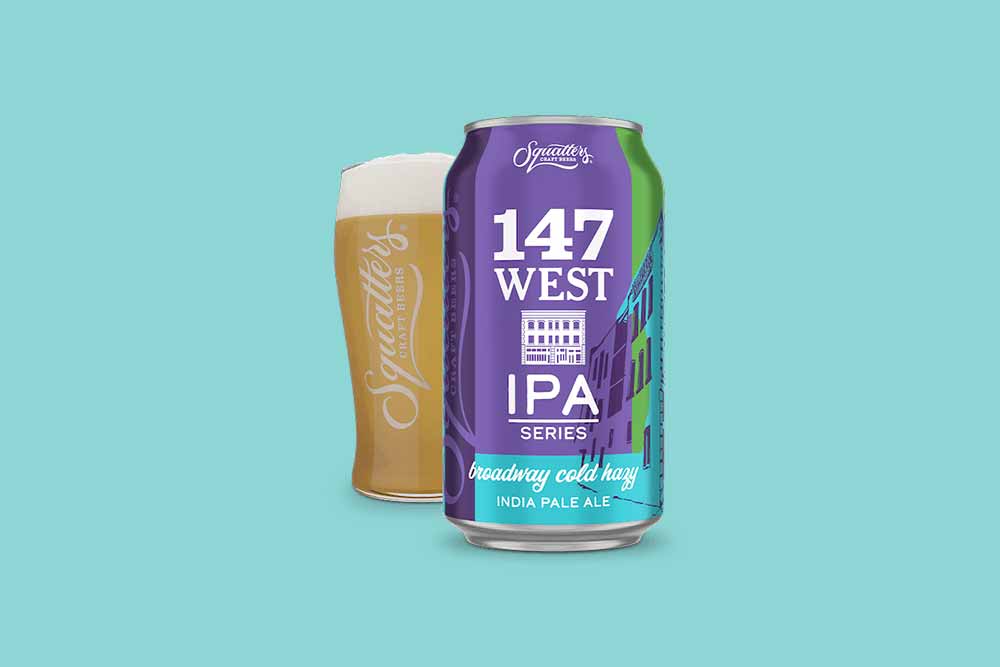 Part of an experimental series at Squatters, 147 West Broadway Cold Hazy IPA is a dry-hopped IPA fermented with a cold-loving lager yeast. The result is an IPA that's bold in flavor and aroma, but finishing crisp and clean like a lager.
Featuring Nectaron, Cashmere, and Mandarina Bavaria hops, this East Coast-style IPA drinks with a super malty smoothness you don't often find in a typical IPA.
The beer hit home hard. To the point where Squatters almost didn't want to rotate it out of the market.
But that's the whole point of this experimental series: to be at the vanguard of what's unique and new in the industry. Hit it out of the park as one trend is peaking and then take it away as soon as it starts to plateau.
Based on the success of this Cold IPA, we wouldn't be surprised to see Squatters make it a permanent beer some time this year.
Water Tiger Cold IPA – Lucky Envelope Brewing x Highland Brewing
Seattle, WA, x Asheville, NC
Debuting during the Chinese new year back at the beginning of 2022, Water Tiger is a collab between AAPI-owned Highland Brewing in Asheville, NC, and Lucky Envelope in Seattle, WA.
For the past several years Highland Brewing has made a beer celebrating the Zodiac sign of that particular Chinese new year.
Water Tiger Cold IPA leverages El Dorado hops and Seattle's Marketspice Berry Bush tea for a unique take on this new IPA brewing technique.
Notes of juicy red berries and honey chill next to lemongrass for a crisp, refreshing beer that's indicative of the style.