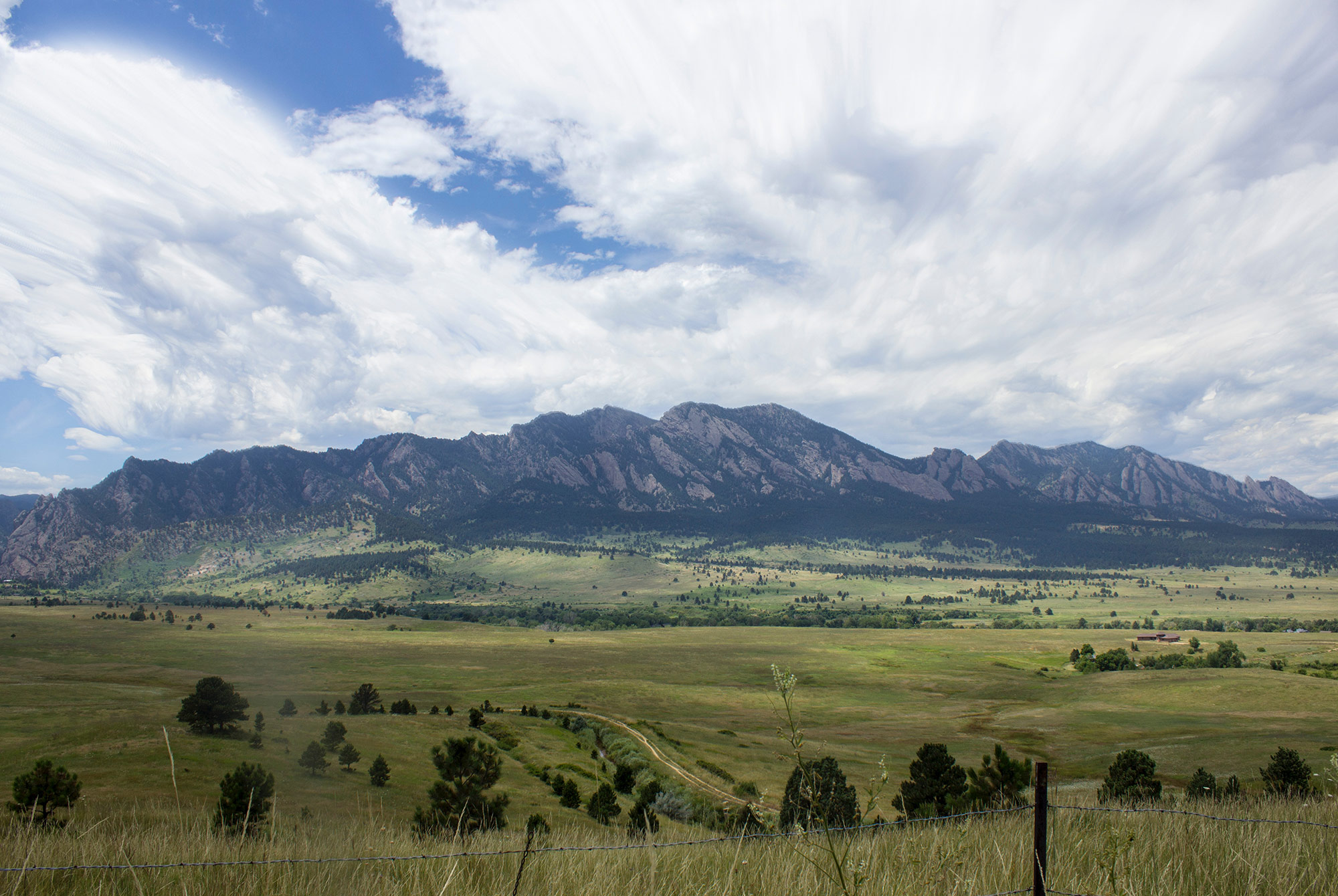 Located at the base of the Flatirons, Boulder is home to over twenty breweries.
Roughly 30 miles northwest of Denver and 60 miles southwest of Fort Collins, Boulder, Colorado is the city for those who live life left of the dial. Here you will find the University of Colorado Boulder (CU to just about everybody), the National Center for Atmospheric Research (NCAR to the locals), and the National Institute for Standards and Technology (NIST to those with a science degree), which houses the atomic clock that sets the official time for the United States. No wonder MarketWatch called Boulder the smartest city in America.
And from all that science: beer. At least that's how it started when two CU physics professors, David Hummer and Randolph Ware, founded Colorado's first craft brewery, Boulder Beer, in 1979. Ever since, Boulder has become the past, present, and future of Colorado craft. Charlie Papazian hosted the first Great American Beer Festival here in 1982 (before moving it south to Denver in 1984) while the Brewers Association — the not-for-profit trade group representing independent craft brewers — has called downtown Boulder home since 2005.
With twenty breweries to choose from — several with multiple outposts — and a slew of bars with extensive tap lists, Boulder is a beercation mecca. And thanks to a healthy public transportation system, you won't even need to bother renting a car. Just catch the bus from Denver International Airport and you'll be here in no time.
Friday
Boulder Beer Company
2880 Wilderness Place | (303) 444-8448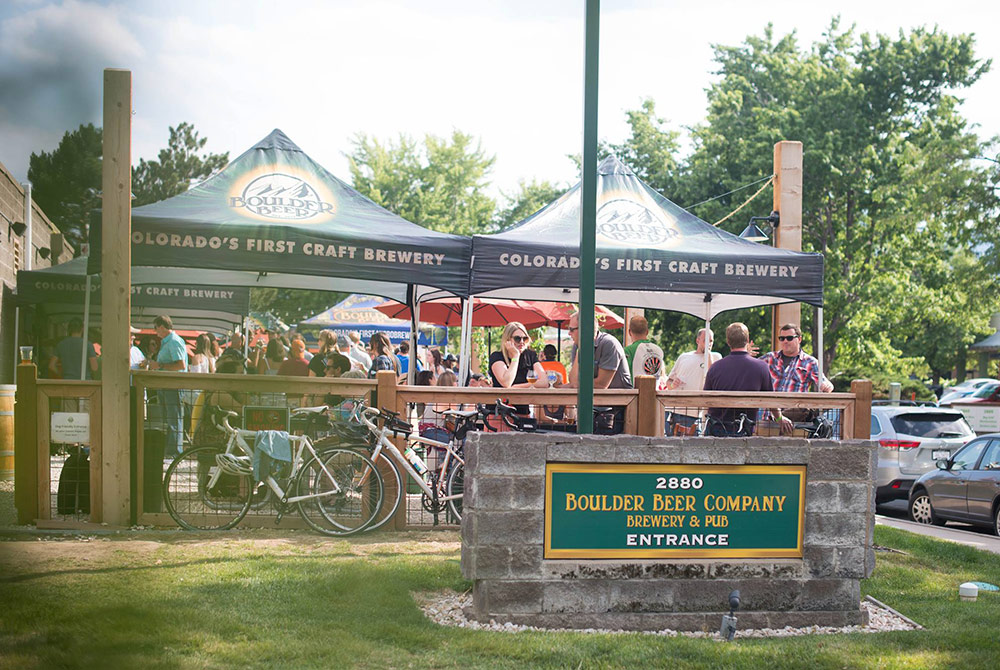 6:00 p.m. — Drinks and dinner at Boulder Beer
Founded in 1979 on a small goat farm in northeast Boulder, Boulder Beer marks Colorado's first craft brewery. Five years later, they moved the facility to the Transit Village where it still stands. Through fits and starts and many transitions, Boulder Beer has persisted, cultivating an identity as eclectic as the city it calls home.
The taproom is cozy and inviting but the porch boasts a view of the Rockies, so why not enjoy Colorado's delightful weather, one of their signature brews (Mojo IPA anyone?), and just about anything from the smoker.
Vision Quest Brewing Co.
2510 47th Street, Suite A2 | (720) 446-9387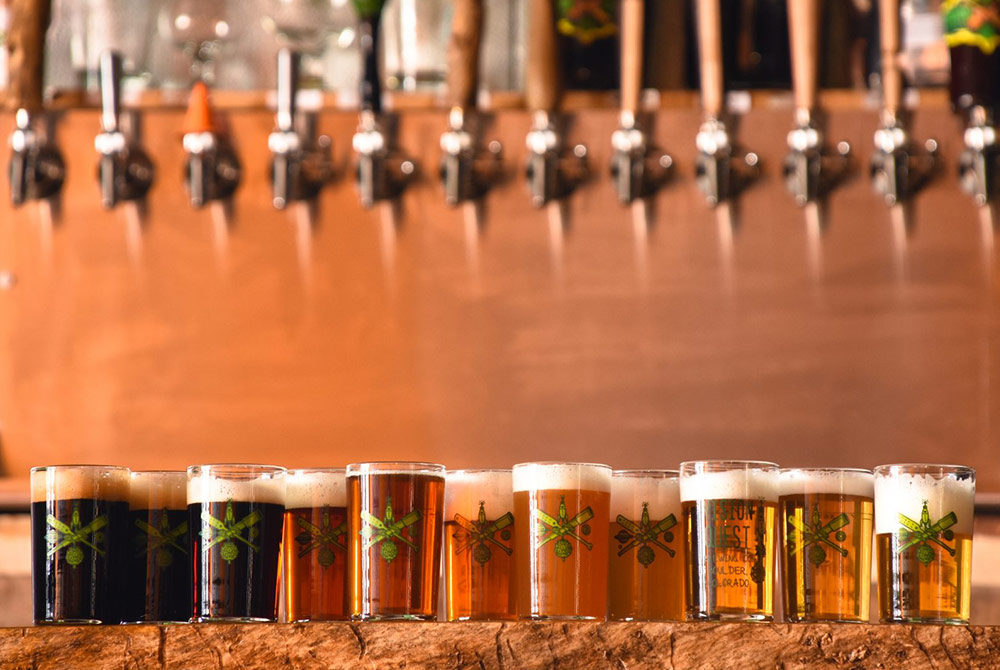 8:00 p.m. — Something wild, if you please
From Boulder's oldest craft brewery to one of the newest: Vision Quest. Founded by Adam Kandle, Greg Foley, and Greg Kallfa, who own Boulder Fermentation Supply next door, Vision Quest has all the shagginess you want from a brewery operating out of a loading dock. Their best include C Keller, a smoked amber lager; Plymouth Stuffing, a brown lager that smells just like Thanksgiving dinner; and a Coconut IPA.
Saturday
Snooze an A.M. Eatery
1617 Pearl Street | (303) 225-7344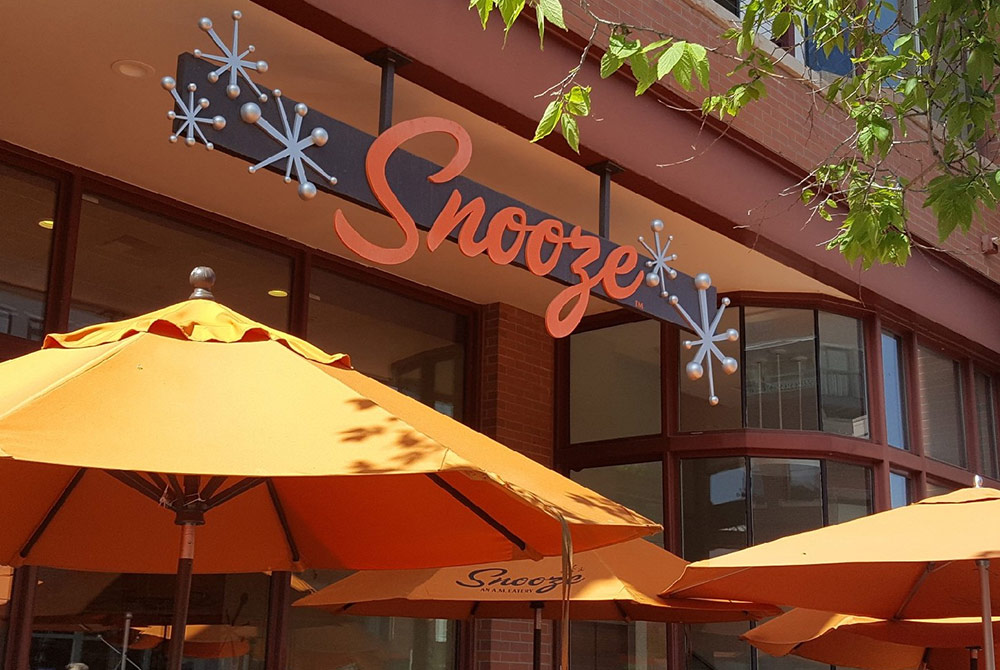 10:00 a.m. — Snooze on Pearl
Started by brothers Jon and Adam Schlegel in 2006, Snooze was born and bred down in Denver's Ballpark Neighborhood — just a few blocks from Coors Field — and quickly expanded across the state and into Arizona, California, and Texas. Breakfast domination is their plan, and someday Snoozes will be as ubiquitous as Perkins and Denny's. And with their signature pancake of the day, not to mention the Corned Beef Hash and Juan's Breakfast Tacos, citizens will welcome them with open arms.
Mountain Sun
1535 Pearl Street | (303) 546-0886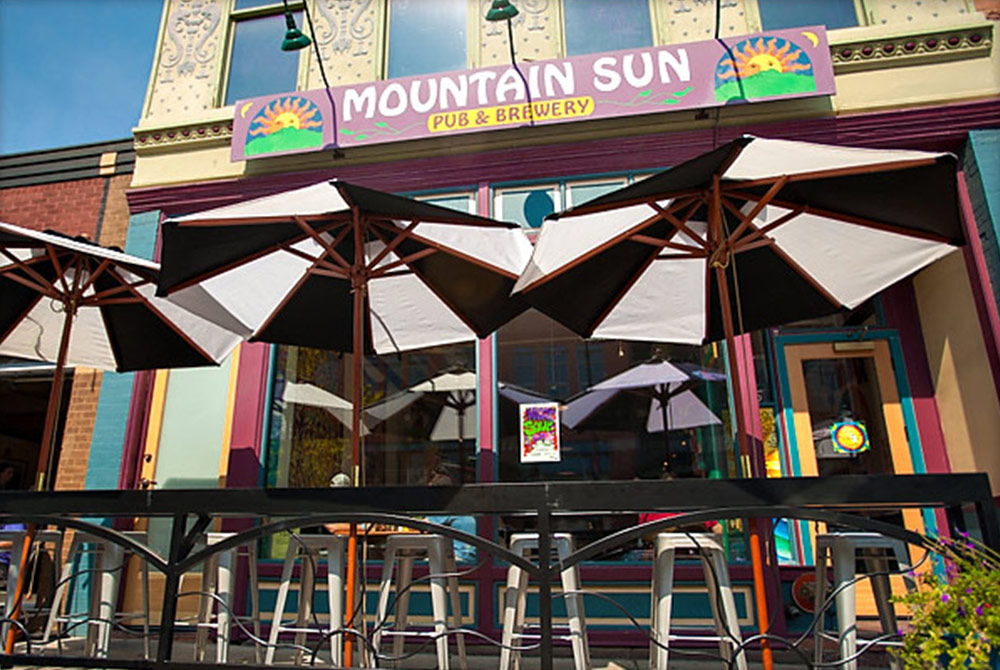 1:00 p.m. — Commence drinking.
Just a short walk from Snooze is Mountain Sun, the eldest son in a family of brewpubs that has expanded to five (we'll visit another tomorrow for brunch). Those of you who haven't visited Boulder most likely have a preconceived notion of what the town is like and who lives there; you'll find them here. The spirit is communal, the love for music is written on the walls, and the beer is simply delicious. Try a stout — their signature beer — or knock back an F.Y.I.P.A, their take on a West Coast IPA that has people coming back time and time again. Please note: all Mountain Sun pubs are cash only.
Twisted Pine Brewing Co.
3201 Walnut Street Suite A | (303) 786-9270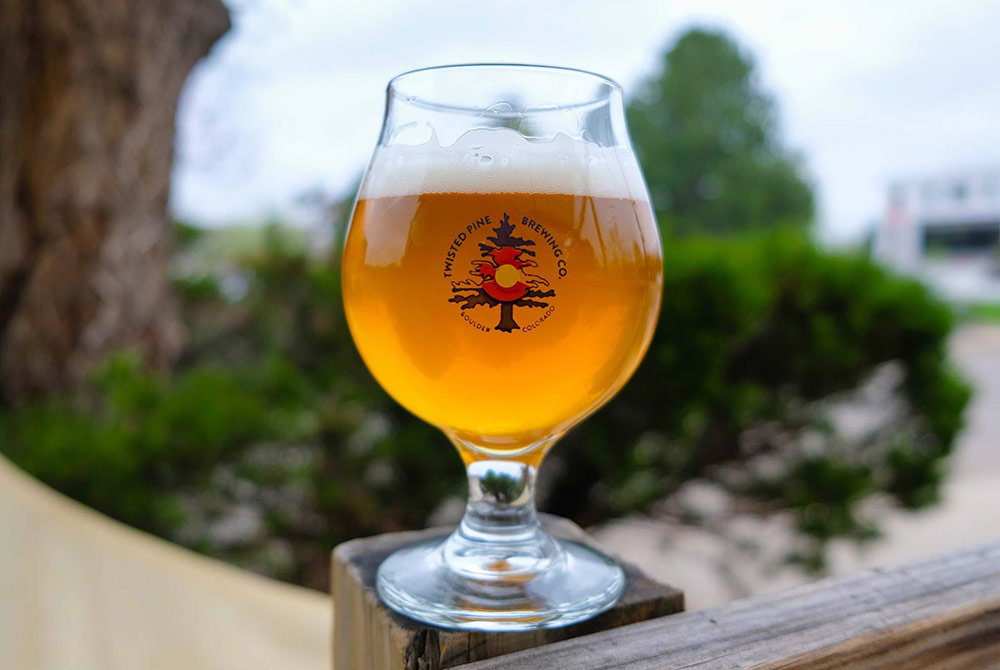 3:30 p.m. — Back to the patio.
Twisted Pine sports more than 24 taps, but two are standouts for easy afternoon drinking: Home Slice, a cucumber-infused cream ale; and Billy's Chilies, a wheat ale dry-peppered with Anaheim, Fresno, jalapeño, Serrano, and habanero chilies. That sounds insane, but the balance is perfect. For the adventurous (or downright foolish), Twisted Pine makes a variant with Ghost Pepper: Ghost Face Killah. It is almost impossible to drink without a glass of water, or another beer, between sips.
Brewing Market Coffee
2610 Baseline Road | (303) 499-1345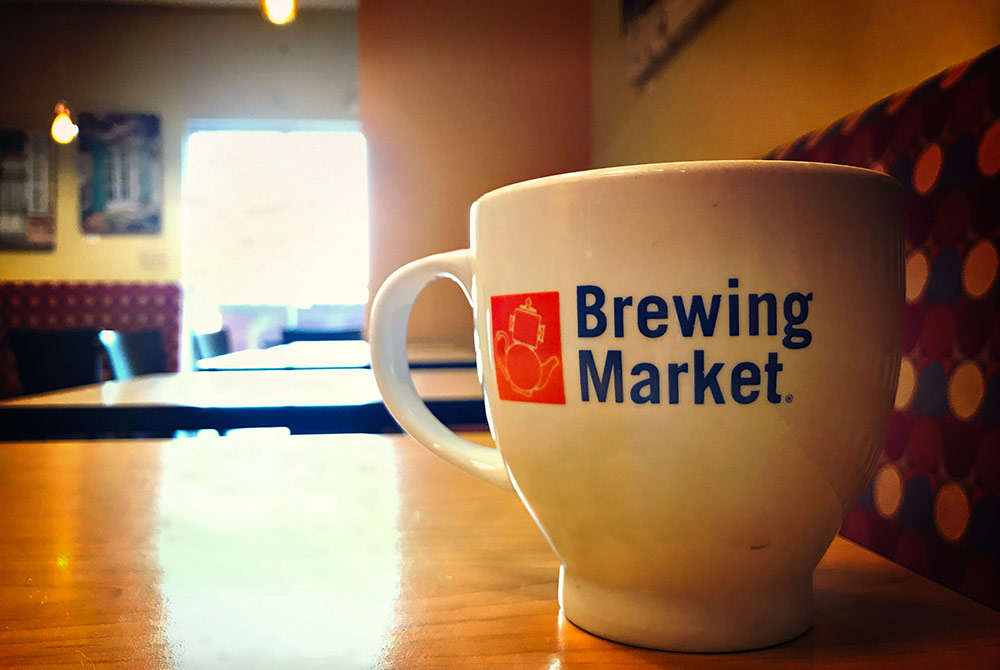 5:30 p.m. — Catch your breath–or settle your stomach after the Ghost Face Killah–with a cup of coffee.
Brewing Market has been family owned and operated since 1977, and every batch of coffee is hand roasted in Boulder. They are also famous for their hand-brewed chai, making this a perfect place to kick back for an hour, catch up with your book, or peruse the latest Boulder Weekly, Boulder's independently owned newspaper.
The "World Famous" Dark Horse Bar & Grill
2922 Baseline Road | (303) 442-8162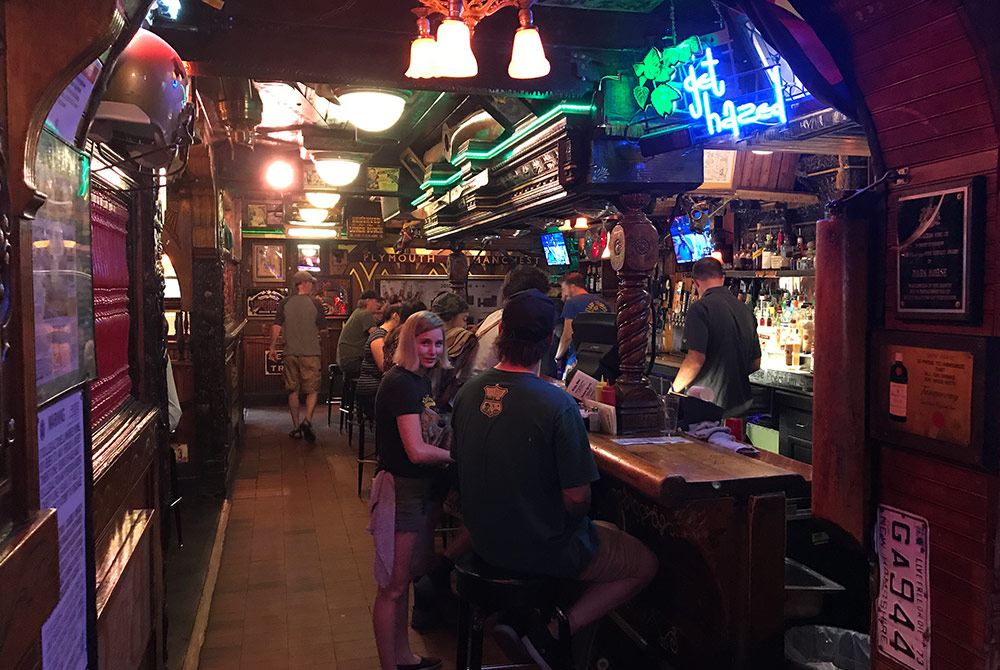 7:30 p.m. — Kitsch, magnificent kitsch.
Boulder, like just about every other city in America, is changing. With each passing year, a little bit of Boulder's weirdness gives way to encroaching corporate commerce. But, as one local told me, as long as the Dark Horse stands, it's still Boulder.
So belly up to the bar, order a sloppy cheeseburger (the Hickory Bacon Burger is the best) and soak in the eclectic kitsch. "Keep Boulder Weird" is a popular bumper sticker 'round these parts; the Dark Horse is doing its part.
License No. 1
2115 13th Street | (303) 443-0486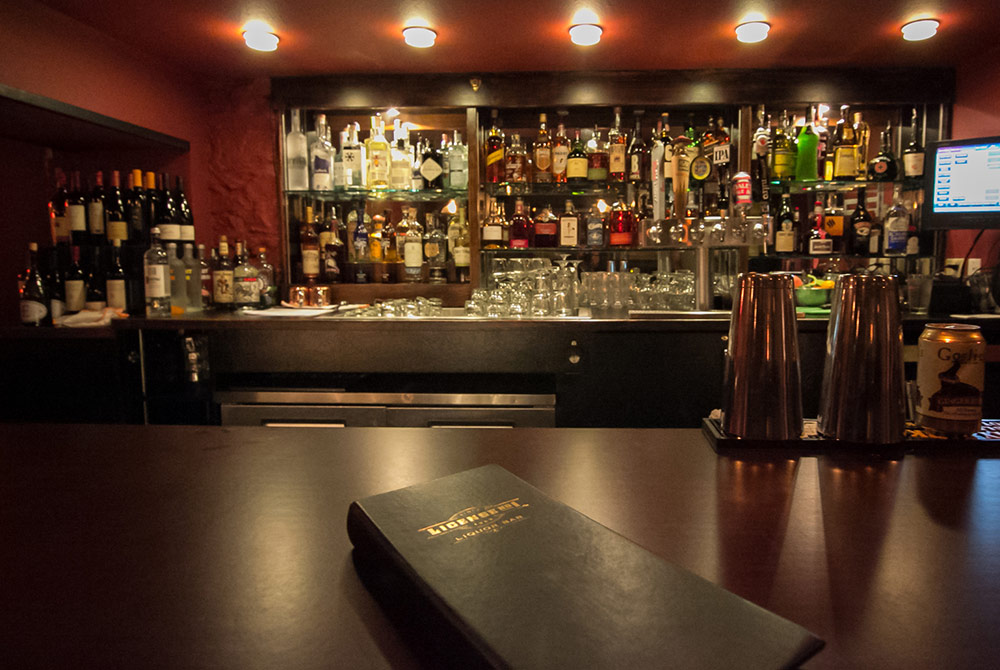 9:00 p.m. — You could use a drink.
As you may have guessed from the name, License No. 1, located in the basement of the Hotel Boulderado, was the proud recipient of Boulder's first liquor license in 1969 — though they were serving thirsty patrons as far back as 1909. Brought your fancy clothes with you? Here is the place to throw them on while you knock back a cocktail, a glass of wine, or one more Centennial State craft. Left the button-ups and dresses at home? Don't worry, this is Boulder; no one really cares.
Sunday
Under the Sun Eatery & Pizzeria
627 South Broadway Street | (303) 927-6921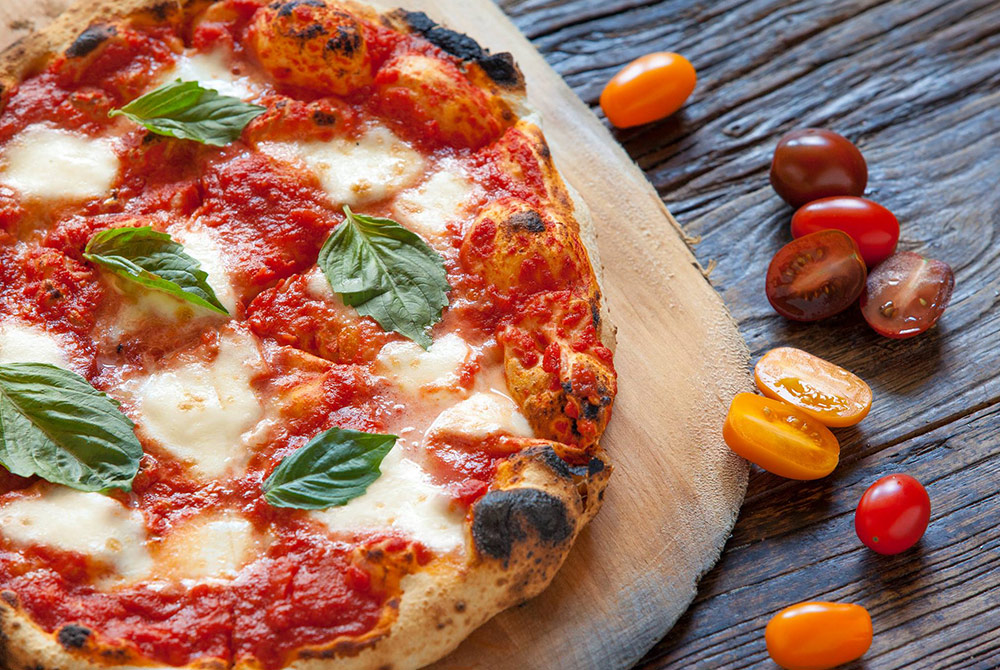 10:30 a.m. — Brunch and brews
Of all the Mountain Sun outposts, Under the Sun serves the best food. The secret? The wood-burning oven they use to bake their pizzas and their spectacular flatbread. Brunches are hearty and can help you recover from a morning workout (or a Saturday spent bar-hopping).
Wild Woods Brewery
5460 Conestoga Court | (303) 484-1465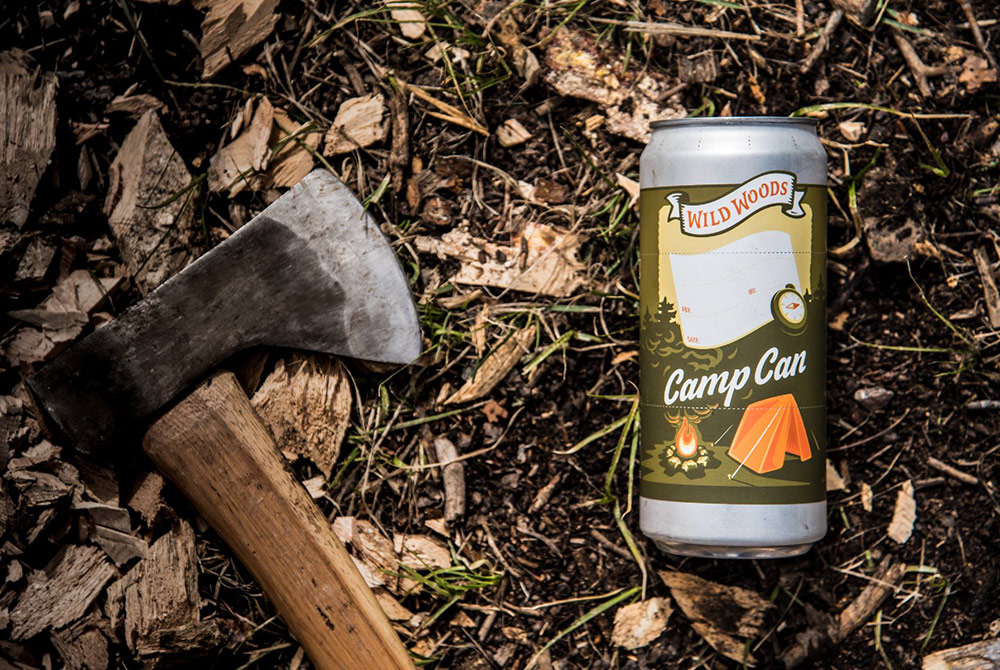 1:30 p.m. — I prefer my outdoors in a glass.
Established in 2012, Wild Woods Brewery is easily one of Boulder's best. Why isn't everyone talking about them? Maybe it's the lack of foot traffic; one does not happen across Wild Woods, one seeks out Wild Woods. Or maybe it's because we tend to keep the best things in life secret, trying not to kill the goose that laid the golden egg. Well, nuts to that. Go right for the Wildflower Pale Ale, it's divine.
Snarf's Sandwiches
5340 Arapahoe Ave Unit J | (303) 444-3404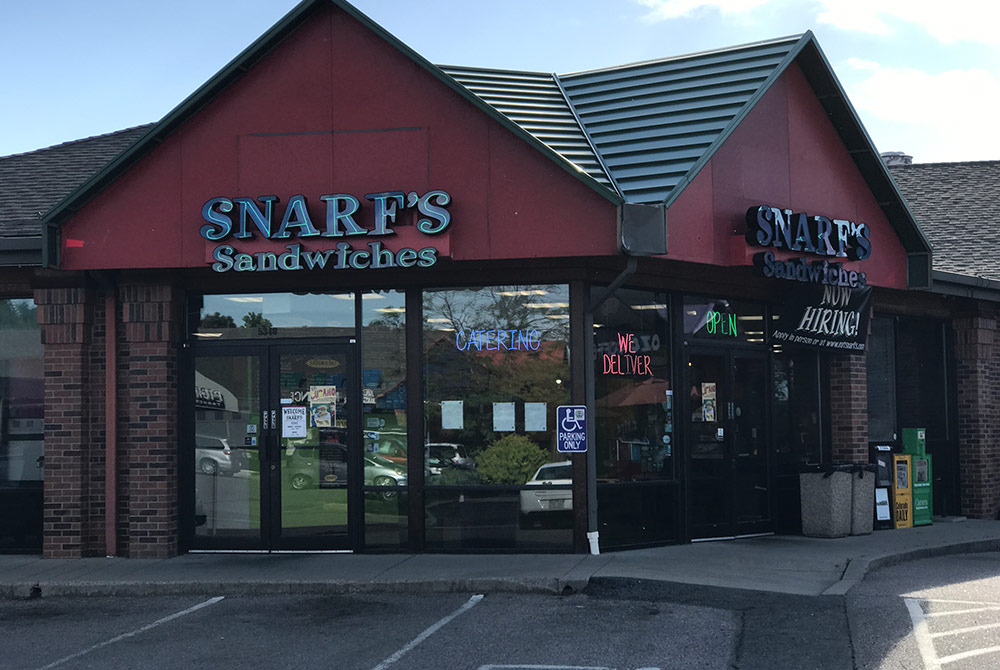 3:00 p.m. — Reload for the trip home.
Jimmy "Snarf" Seidel opened his first sandwich shack on Pearl Street back in 1996, and now he has about twenty of them all over Colorado, with outposts in Austin, Chicago, and Saint Louis. The bread is fresh with a nice crust, the meat and condiments are layered evenly, and if you like a little heat with your meal, the hot peppers are just what you're looking for.