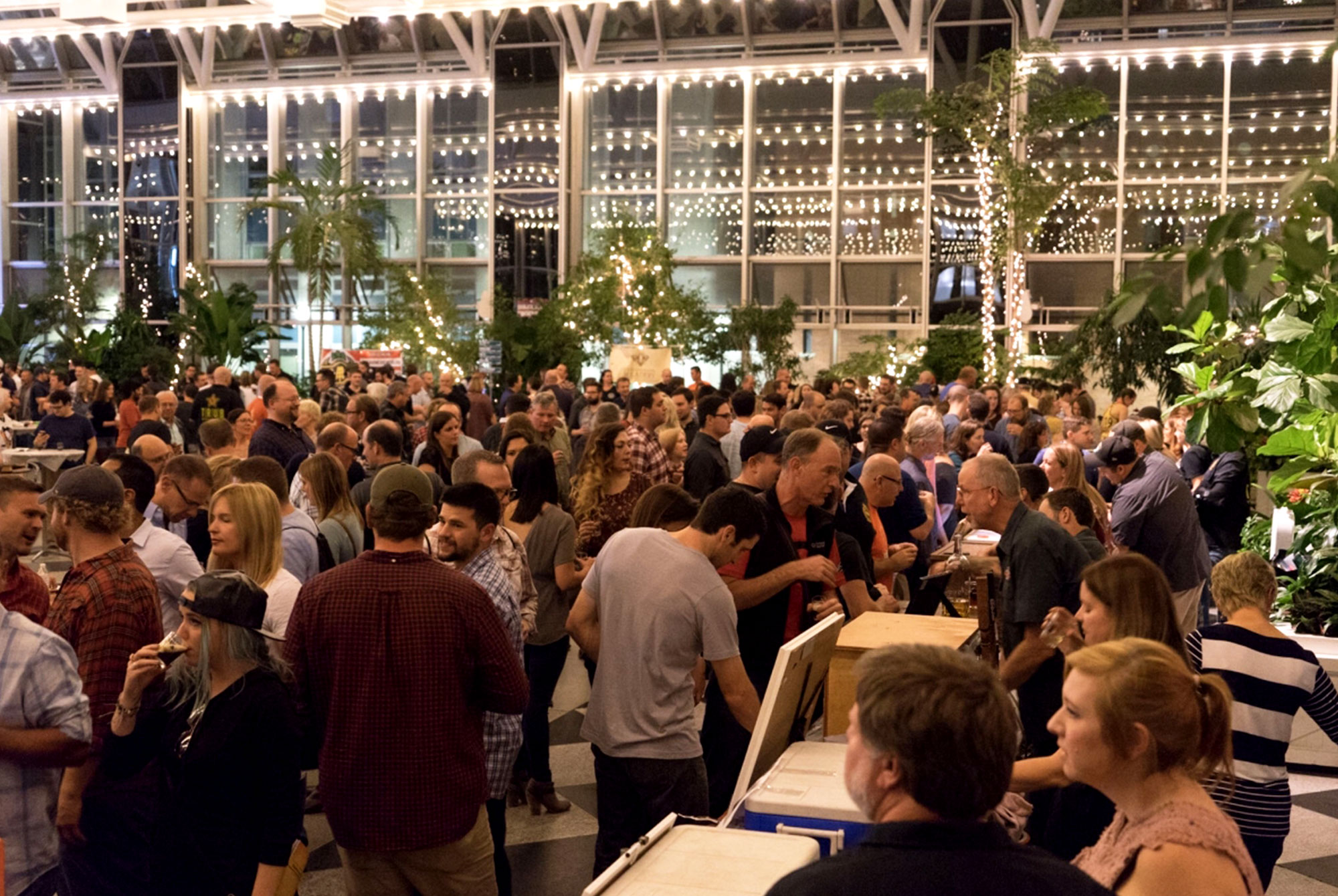 Photography by Brewing Up A Cure
In recent years, the beer festival scene has become an oversaturated market, a way for distributors to grab cash and for Big Beer to up its cool factor. Even historically innovative festivals that have long been harbingers for new trends in craft are becoming little more than gatherings of popular craft breweries pouring their highest ABV beers.
This makes Pittsburgh's Brewing Up a Cure a standout.
The festival is put on by one of the city's more popular homebrewing groups, Three Rivers Underground Brewers (TRUB). When group member Shane Terrick's daughter was born with Cystic Fibrosis, Terrick and two other members, Robert and Danielle Domiano, decided to use their hobby as a fundraiser. Annually, each of the group's 35 members submits two beers to the festival, and proceeds benefit the Cystic Fibrosis Foundation.
In ten years, the festival has grown from 150 guests to over 600, and the organization has donated over $250,000.
"It's a great time for us and the foundation," Terrick says. "Our members love serving their beers, which are just as good as ones you'd find at bigger festivals." Previous offerings have included beers that mirror current trends, like traditional IPAs and lagers, as well as beers that stray from conventional palates, like a Dr. Pepper porter or a chocolate orange IPA.
Unlike many of the more popular festivals, there's nothing repetitious about Brewing Up a Cure or its lineup. The beers there are only made once, and never again. Best of all, the festival is run by people who are passionate about their beer, ambitious with their creativity, and generous in their intentions.
The 11th Annual Brewing Up A Cure Festival will take place at the PPG Winter Garden in downtown Pittsburgh on October 21st. Tickets are available online and those interested in volunteering can sign up on the festival's website. Volunteers receive early entry and access to TRUB member's VIP beers, including small batch and seasonal brews.