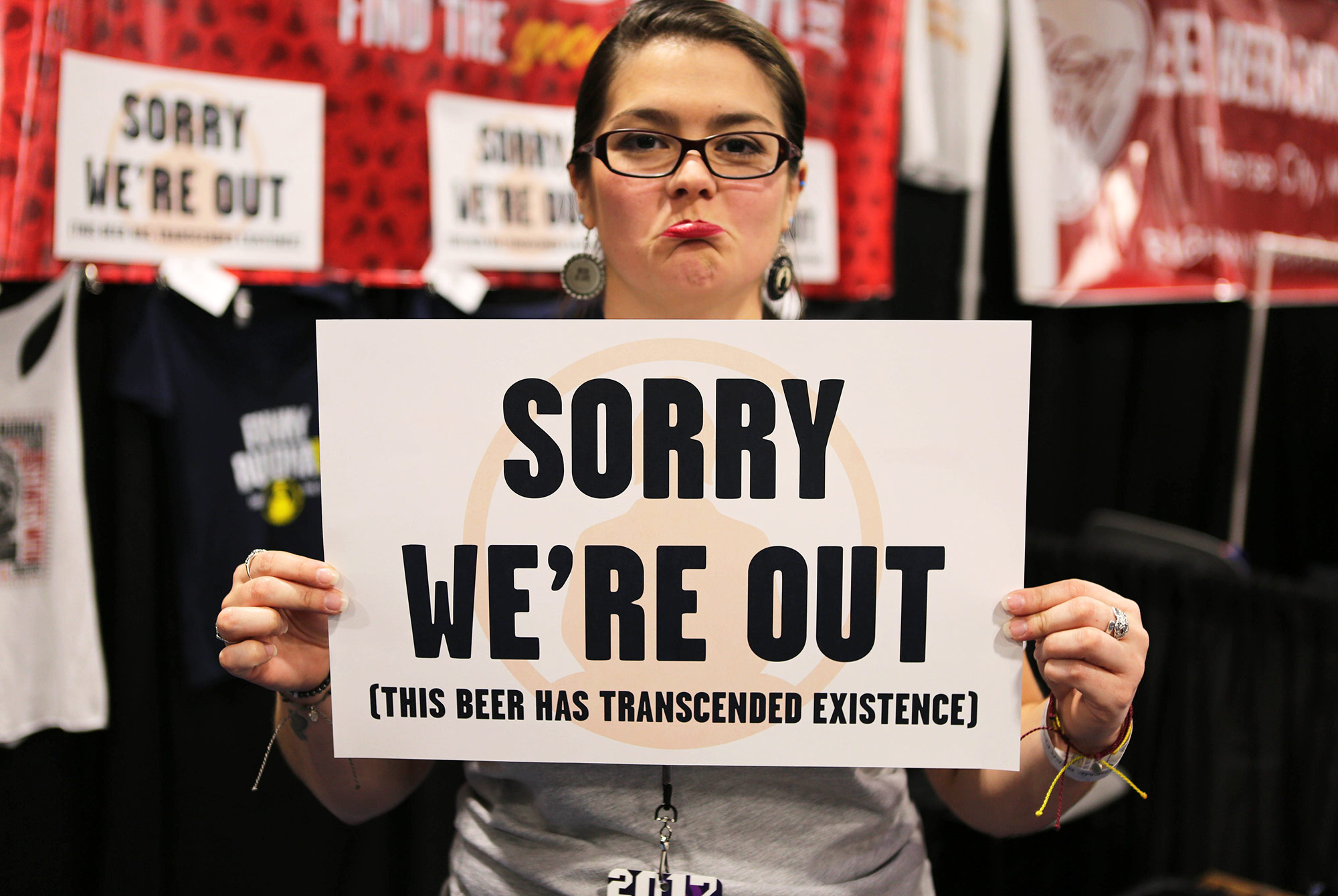 Photography by J. Travis Smith
Every year, dozens of breweries bring their biggest, boldest, most out-there beers to Extreme Beer Fest, a two-day booze bonanza featuring hundreds of different brews held along the picturesque Boston waterfront. (We should know: We drank damn near every one this year.) It's one of those events serious beer drinkers mark on the calendar and look forward to attending.
And if you attended, you might have noticed something unusual, but not uncommon: Trillium Brewing, which is located (practically) next door to the festival and is considered one of the best breweries in the nation, never attends.
If you're wondering why, the answer is economics.
Consider this: Sierra Nevada brought its popular Beer Camp event to Portland, Maine's Thompson Point this past June. The list of breweries who poured at the event was robust — Allagash Brewing Company, Brooklyn Brewery, Rising Tide Brewing — but one was noticeably absent. Bissell Brothers Brewing, one of Maine's favorite breweries that happens to be located on the very same point where the event will take place, won't be there.
"Our taproom is about 200 feet away," co-founder Peter Bissell told me. "It makes very little sense for us to donate beer to and staff a huge beer fest when the full Bissell Brothers experience is a stone's throw away for anyone wishing to see or taste it."
I'd be willing to bet Beer Camp weekend was one of Bissell's biggest, as can be said for Trillium during Extreme Beer Fest. Sure, it'd be nice to not have to make the extra trip. But if hundreds of beer lovers are already in the neighborhood, reason stands they'll want to see the brewery first-hand anyway, right?
That's exactly what they're banking on.