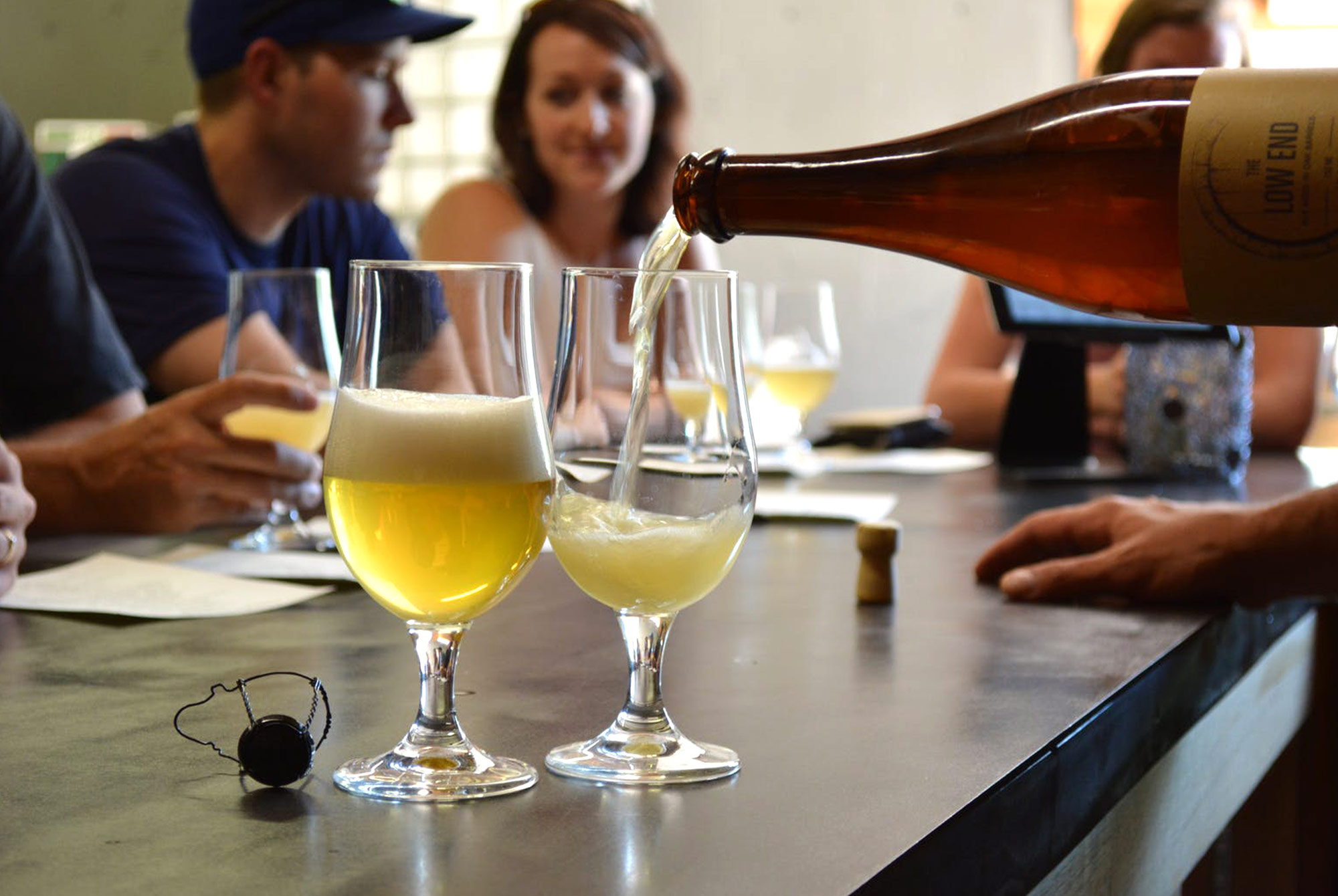 Today Casey Brewing & Blending, the highly-regarded brewery based out of Glenwood Springs, CO, announced their fall and winter releases of fruited sour ales. Casey, which produces coveted bottles of barrel fermented and aged beers, plans to release variations of its Funky Blender, East Bank, and Fruit Stand beers with Colorado summer fruits additions. The beer will be released from the brewery's tasting room on the first and third weekends of the month beginning in September, except for the week of the Great American Beer Festival (GABF). During GABF, Casey will release Funky Blender Preserves Raspberry and Apricot Fruit Stand in 750ml bottles starting Wednesday, September 19th.
Funky Blender Preserves Raspberry was fermented in oak for five months before being aged in stainless steel for a month on purple raspberries sourced from eastern Utah. Apricot Fruit Stand returns to the brewery lineup with whole, organic Colorado Perfection apricots. The base saison was aged for five months in vintage red wine barrels then aged for a month in stainless.
"Colorado has such a vibrant agriculture scene, and because we are in a high desert area our growing season is shorter than other parts of the world," founder and Head Brewer Troy Casey shared in a press release. "As brewers we love using local ingredients and because sour beers can age for years, crafting heavily fruited sour beers is a great way for us to capture what summer yields during a short grow window. We see it as a form of preservation that allows everyone to enjoy summer flavors any time of the year."
The process of blending and aging beer in barrels requires patience; the Casey team works tirelessly during the summer months, incorporating Colorado fruit into their beer, to be able to enjoy the beer during the colder months.
Specialty cellar beers will be available during GABF week at the taproom, as well as a limited supply of glassware and merch. You'll need to book a tour ahead of time — there are a few slots still available for next week. Casey Brewing & Blending is a little under a three-hour drive from Denver, but if you're looking to extend your GABF a few days, it's definitely worth swinging by the Glenwood Springs taproom.
Liked this article? Sign up for our newsletter to get the best craft beer writing on the web delivered straight to your inbox.